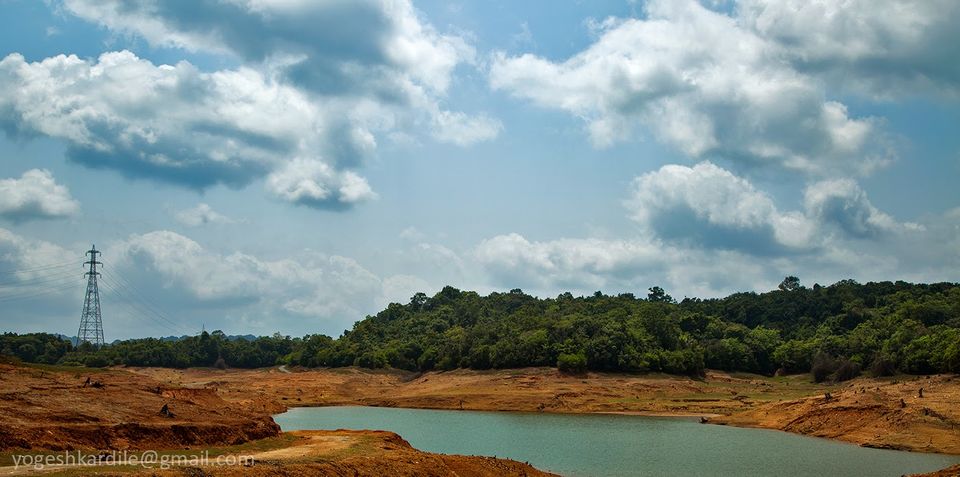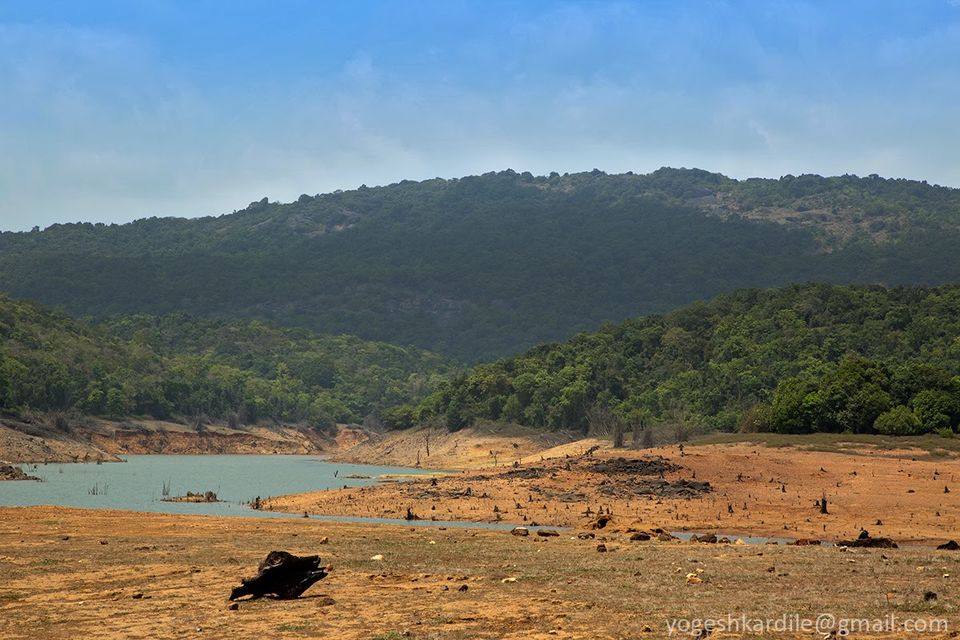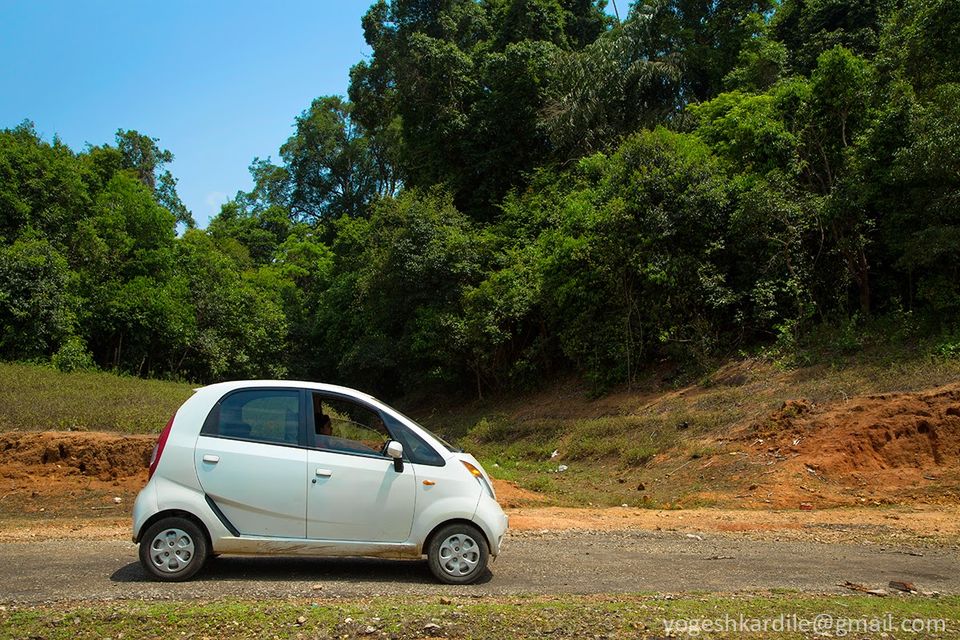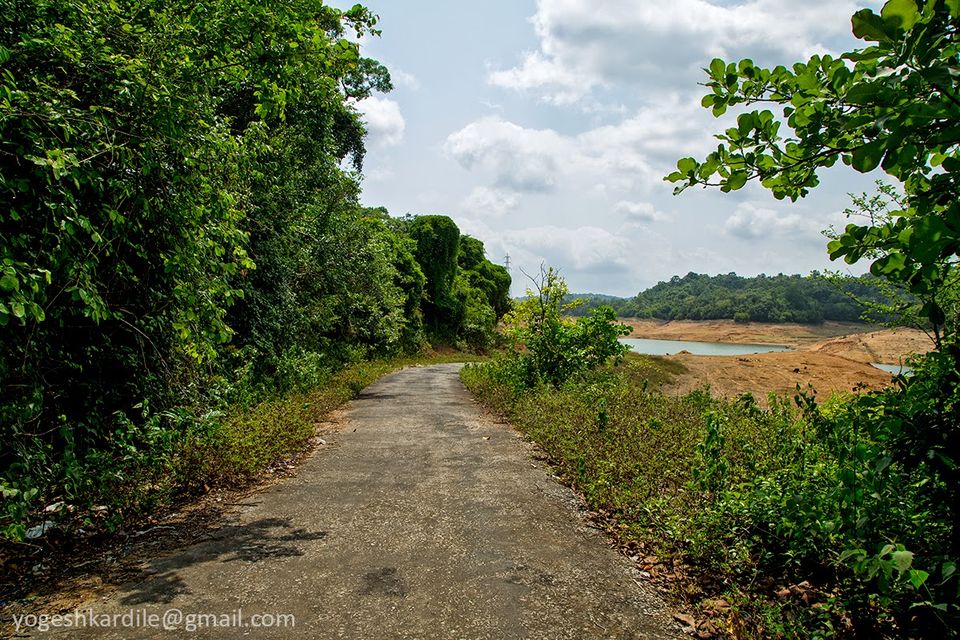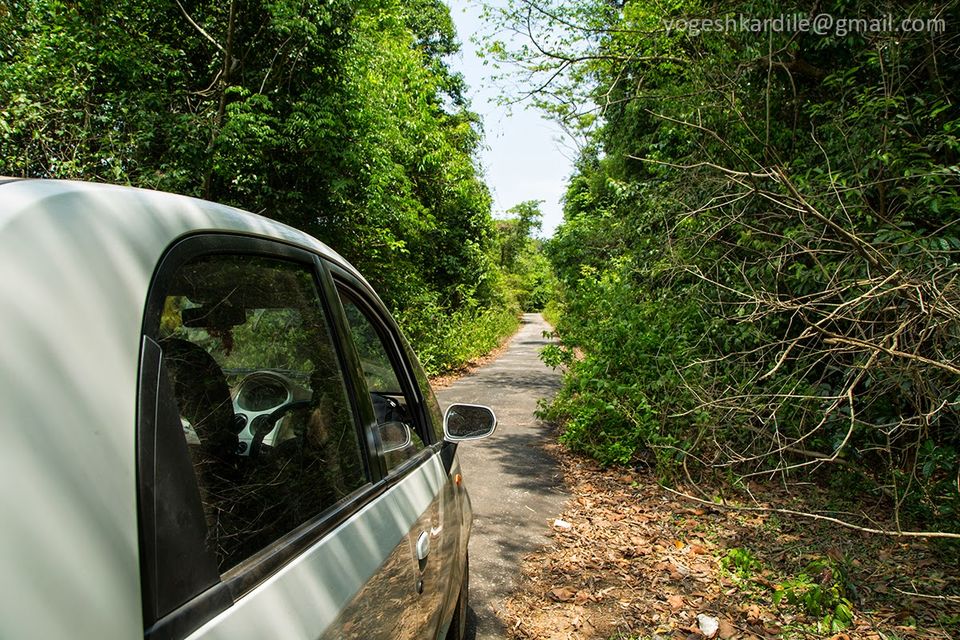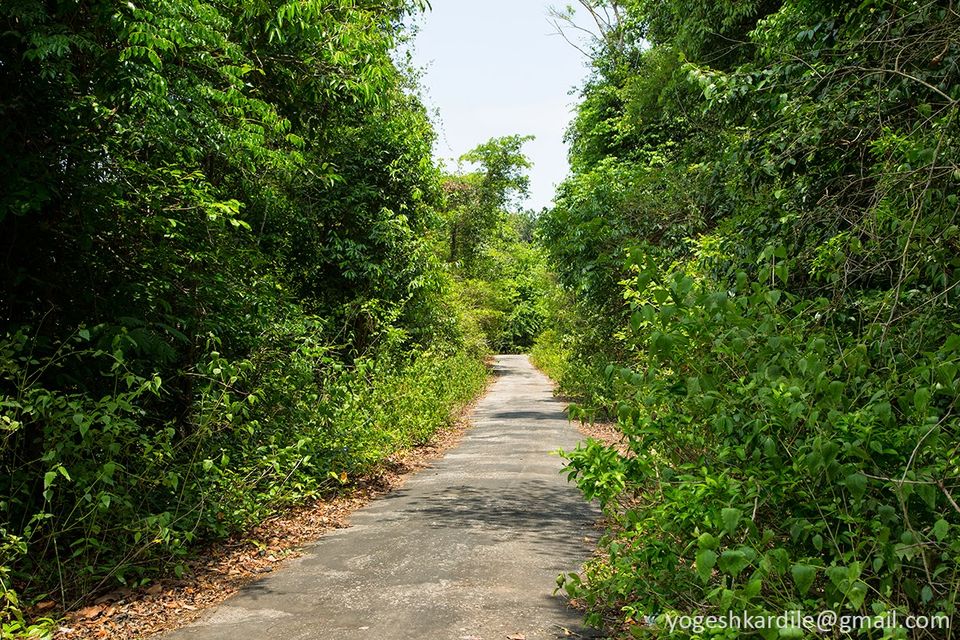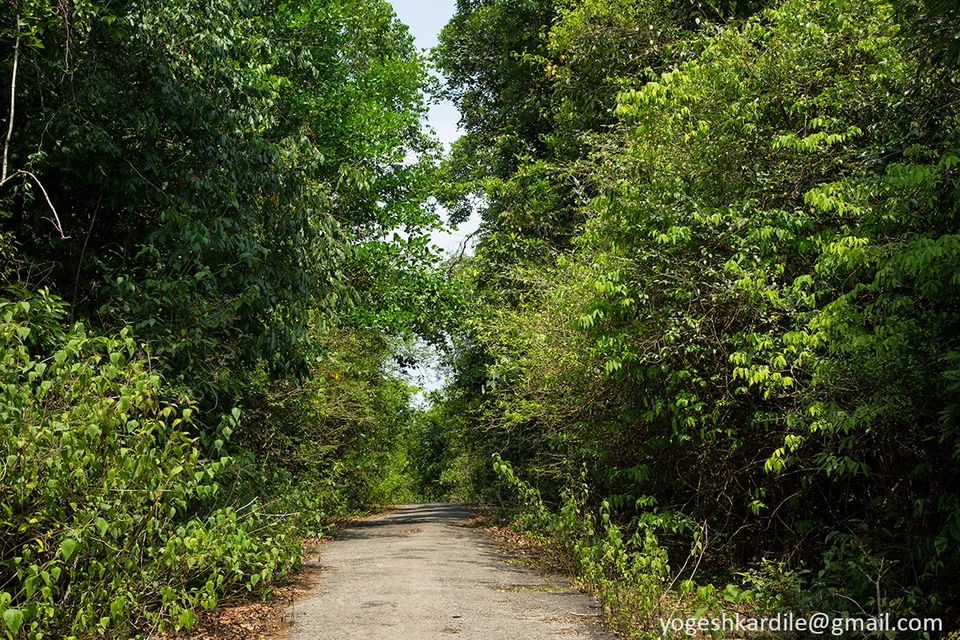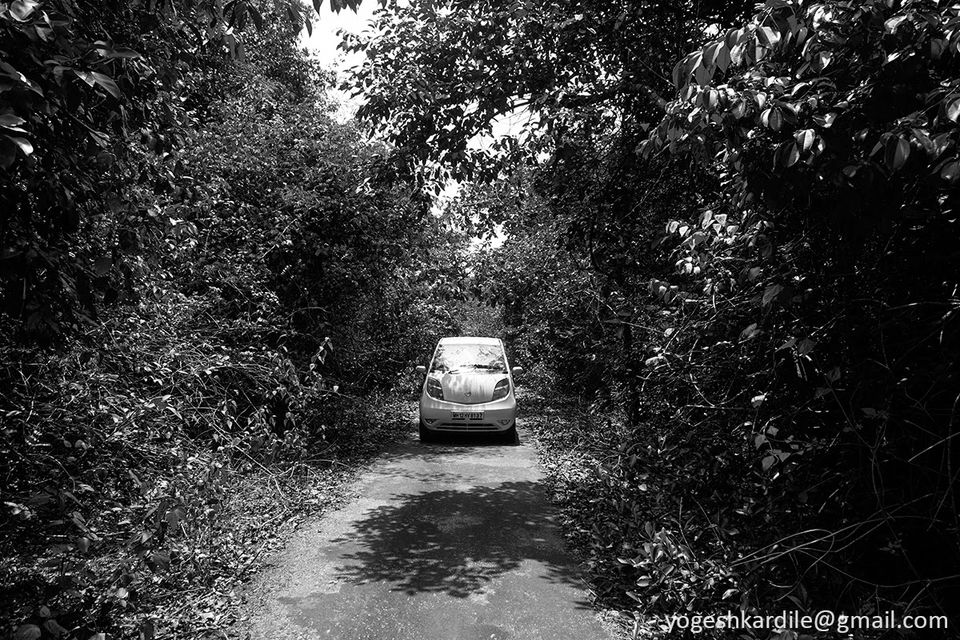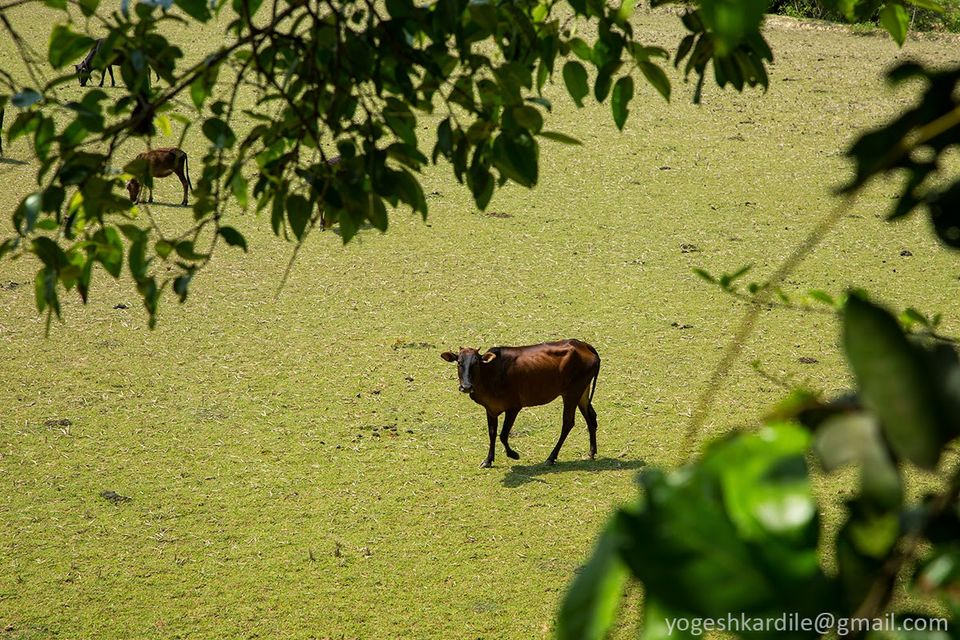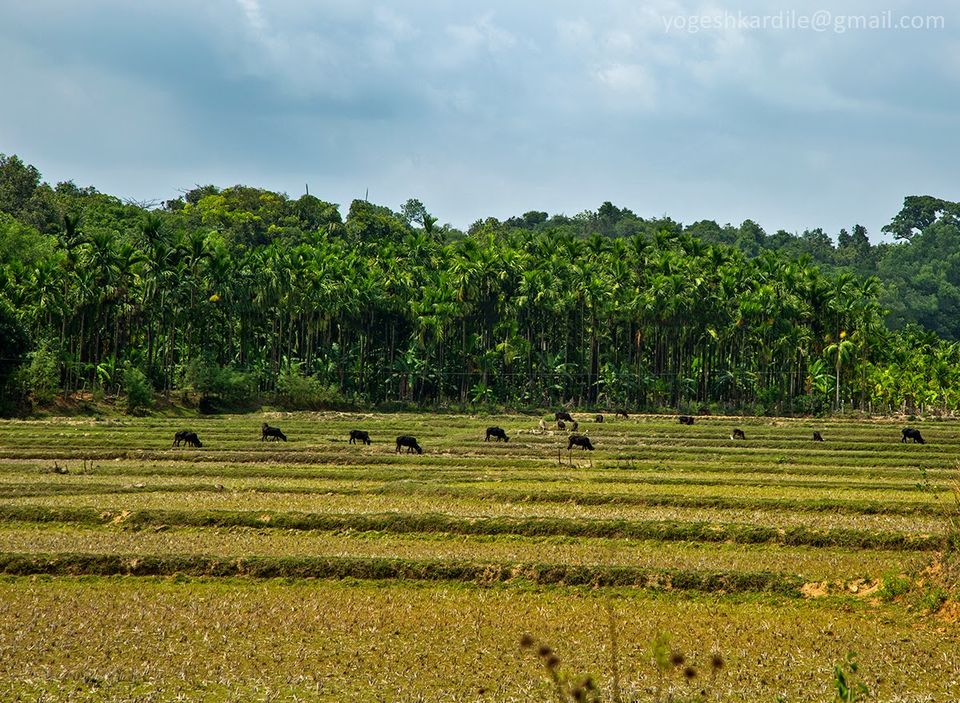 We heard backwaters word many a times. Especially when traveling in Southern
India
.
And whenever the backwaters rings to our ear ; it is associated with
Kerala
. But there are many backwater excursions available in
Karnataka
itself. Some of them are of in the high Sahyadris ( dam backwaters ). We have seen some absolutely beautiful places.
This time we were in Tirthahalli ; a small town surrounded by forest and plantations. It is in between Sagar &
Sringeri
. Easily accessible from Chikmangalur / Halebidu. We thought it will be a typical touristy experience. It was supposed to be a surprising one. An experience of a lifetime was waiting for us!
Tirthahalli is famous for it's river, bridge and religious place ( Parashurama Kund - Ram Tirth ). Indeed one of the most cherishable place in our travel. Shallow waters ( winter & summer) flowing all around makes it a awesome bathing and swimming experience. After swimming in the river we went to lunch @ Malnad Club and headed towards Mattaga ( hardly 13 kms from the town .) The town itself is surrounded by the jungle. So as soon as we left it was all green. Slowly farms disappeared and we took a turn to the backwaters. At a junction we asked for road direction to a local farmer. Surprisingly he guided us correctly in perfect English. Which is a nice surprise when you hardly know the local language. Soon we were inside the forest. And the turn to the backwater came. It is called as "old road" A lonely deserted cement road which was covered with trees. From main road you can miss it. It looks like a broken one. But we ventured inside.
After a few minutes I thought to go back. But Raginee said once we are here ; so let's go and find out the backwaters. Three of us was in the car and not a single soul was around us. Cicadas were making very shrill noise in the forest. And it was really dark all around. In midsummer afternoon trees overshadowed the road. That cicada sound was so powerful that I lost my cool. I was repenting my decision and cursing the person who recommended the place to visit.Our car was like engulfed by the towering trees inside the jungle.
Tall trees all around and climbers on it weaved the sky thickly. The small opening of land was leading us to the end of the forest. At last we reached to the backwaters. It was really beautiful . But the eerie sound was still in the air in afternoon. Some alcohol bottles were lying around . And at far distant we saw two figures in the forest. I clicked a few pictures of the place and small videos. Then bid good bye to the place. Again we had to do the same dark forest drive. Now it was familiar.
I am sharing this experience for those who may hear about it in Tirthahalli or from someone. And would love to visit it without much information. First thing it is beautiful but one need not to risk himself / herself. If something goes wrong there is no one to help.If at all anyone wants to go ; use a local guide. Happy Journey!