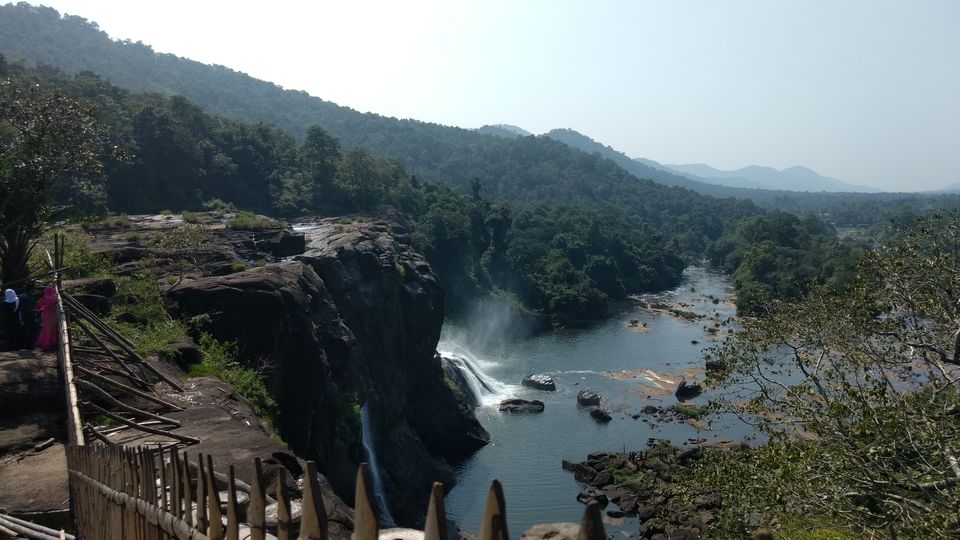 Way to Thrissur
I am writing about our family trip which planned by my sister. It's been one, and a half year now we traveled to Kerala. I heard lots of things about the beauty of Kerala and its culture. After all its, the state called God's Own Country. I always wanted to explore Kerala at once in a lifetime. Its happened through the family trip. There is two option about travel which plans through Travel Company, and another one is travel without travel company. For example, you planned all things like train booking, hotel booking, destination selection, and all stuff. So we preferred to explore my way and my sister arranged all train booking, hotel booking, destination selection, nearest restaurant to eat she studied about all things and review of all. And then she created a plan, and we started our journey with that plan. Our journey was Dhule to Nashik by local bus then Nashik to Thrissur (Kerala) by train. There are we selected some interesting places to visit in Kerala 5 to 6 days and to return our hometown the route was same Thrissur to Nashik and Nashik to Dhule.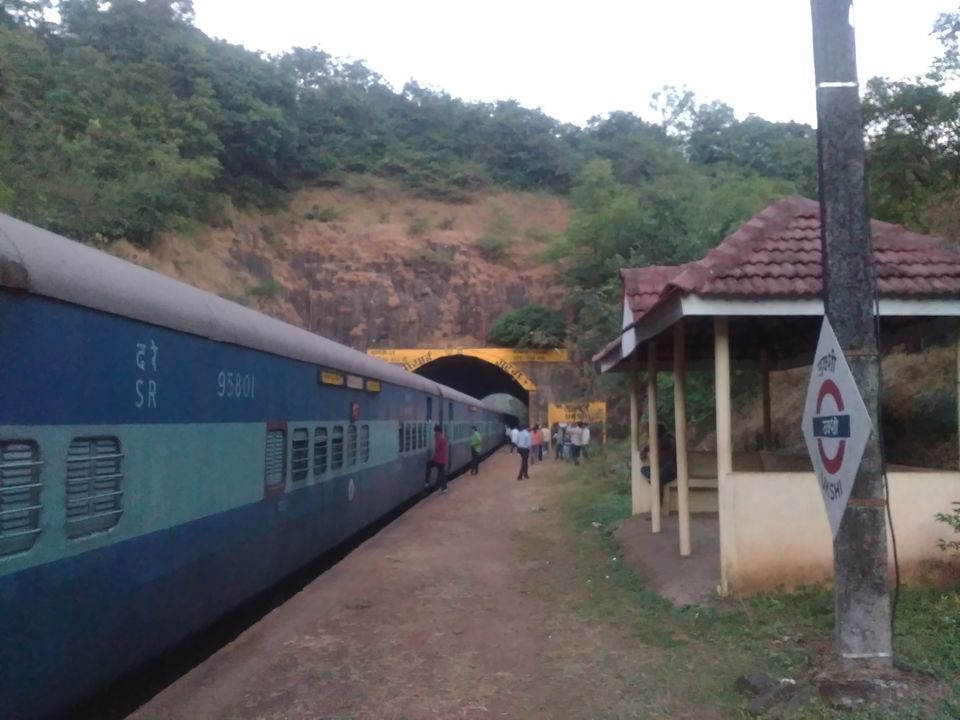 Day 01 - Thrissur – Cultural Capital of Kerala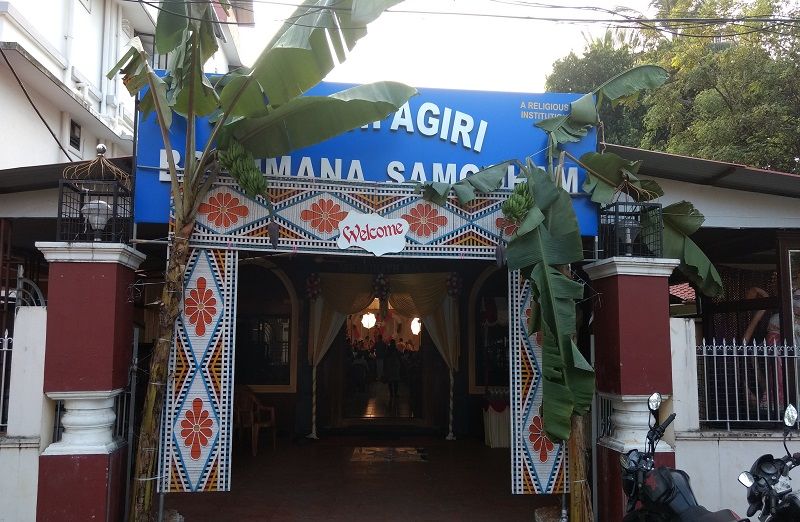 Thrissur is the cultural capital of Kerala its because you will find many cultural, spiritual, and religious leanings everywhere. We spent 2 days in Thrissur city; we attended a wonderful traditional Malayali wedding ceremony. The experience was truly incredible to participate in it. And It was the first time I drank Pathimugam in the marriage; it is lukewarm water which was in pink color, its used everywhere in Kerala, also, served in many hotels and restaurants just before eating. It is prepared by a hard part of the wood of a sappan wood or East Indian redwood. Pathimugam is widely used since old times and is an extremely herbal remedy.
Day 02 - Guruvayur Sri Krishna Temple
The temple Guruvayur is one of the greatest divine and essential pilgrim towns in India. This temple-town is notably popular for its massive Sree Krishna Temple. Guruvayoor town is located in the district Thrissur. The temple is believed as Bhoolok-Vaikuntha. This beautiful Temple is India's 3rd biggest temple, attracts more than seven millions devotees yearly. In Gurugayur Temple there are some strict traditions & customs. For example, men have to remain topless while inside the holy area, Non-Hindus are not allowed, and it closes from 1 to 4 PM and from 9 PM to 3 AM, where no darshan is allowed.
Day 03 - Athirapally Fall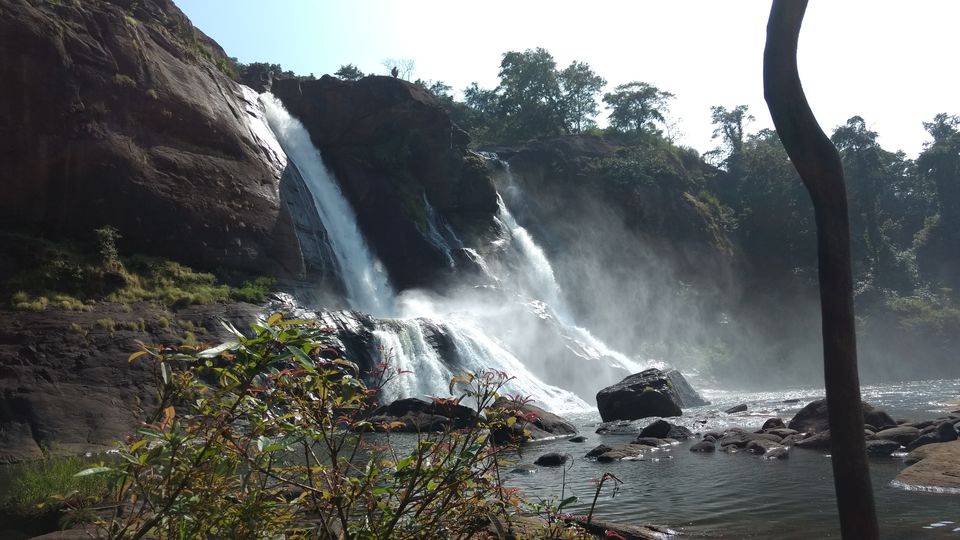 The next morning we woke up and had tea and headed towards one of the famous breakfast places in Thrissur called Hotel Bharath at Morning 8:30 am. This hotel is open for only 4 hours in Morning between 6:30 to 10:30. It was a wonderful place for breakfast there ambiance and service, and aroma or the food was incredible. Hotel Bharat is completely veg restaurant, and they offer South Indian specialties such as Dosa, Puri-bhaji, Ela Ada, Uzhunnu Vada are some of the must-try meals from this place.
Later, we headed towards the KSRTC Bus stand to go to the Athirapally Waterfall so, from there we went to Chalakudy bus stand. It was a 1-hour journey, and we reached Athirapally Fall. I completely get lost in term of admiring his beauty and shades of green. Athirapally is the thick, dense wild forest it was a magnificent site to see. There is the walkway to the falls of 15-20 minutes is breathtaking, you will find many monkeys. The forest is remarkably green and stunning, we walked the forest trail to the falls, and it was just incredible, we liked the way how they preserved it. We spent some quality time nearby falls, clicked a few pics and came back.
Day 04 - Munnar Hills – A most popular hill station of Kerala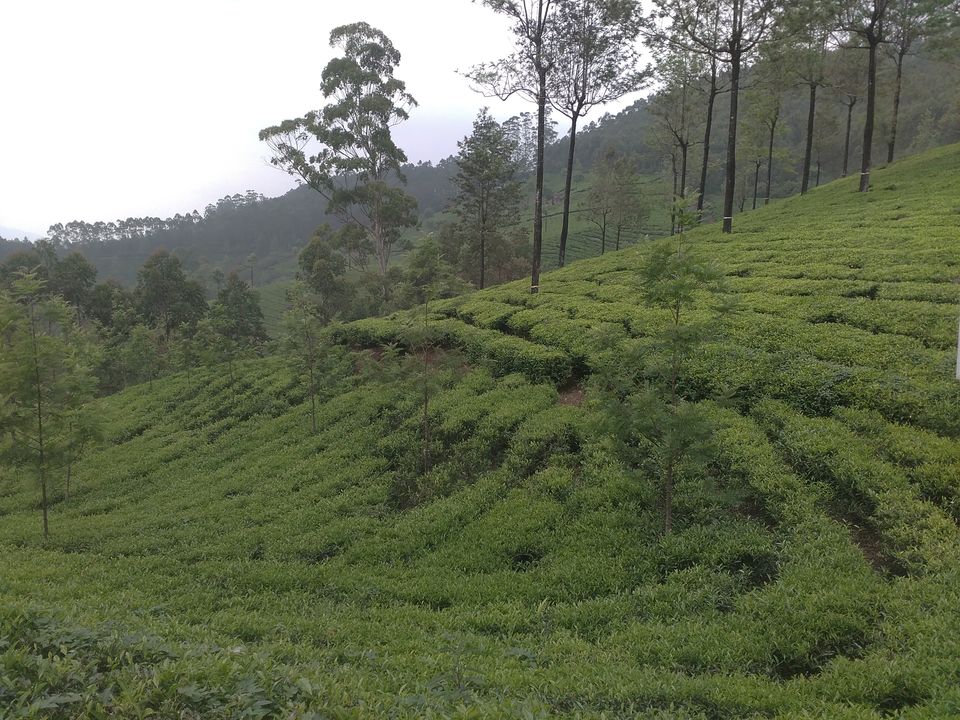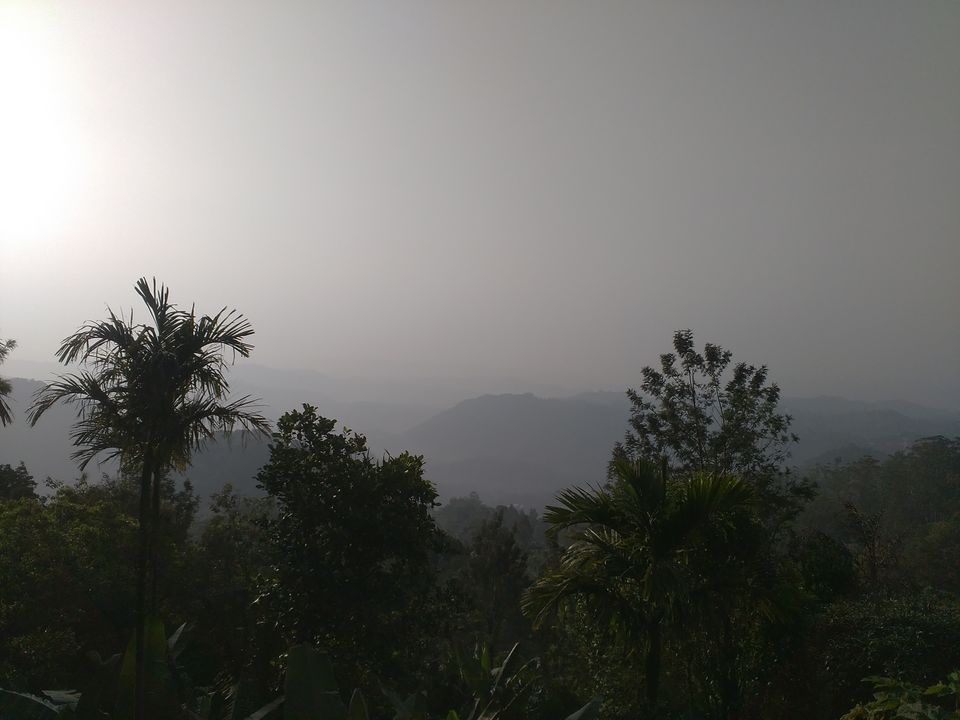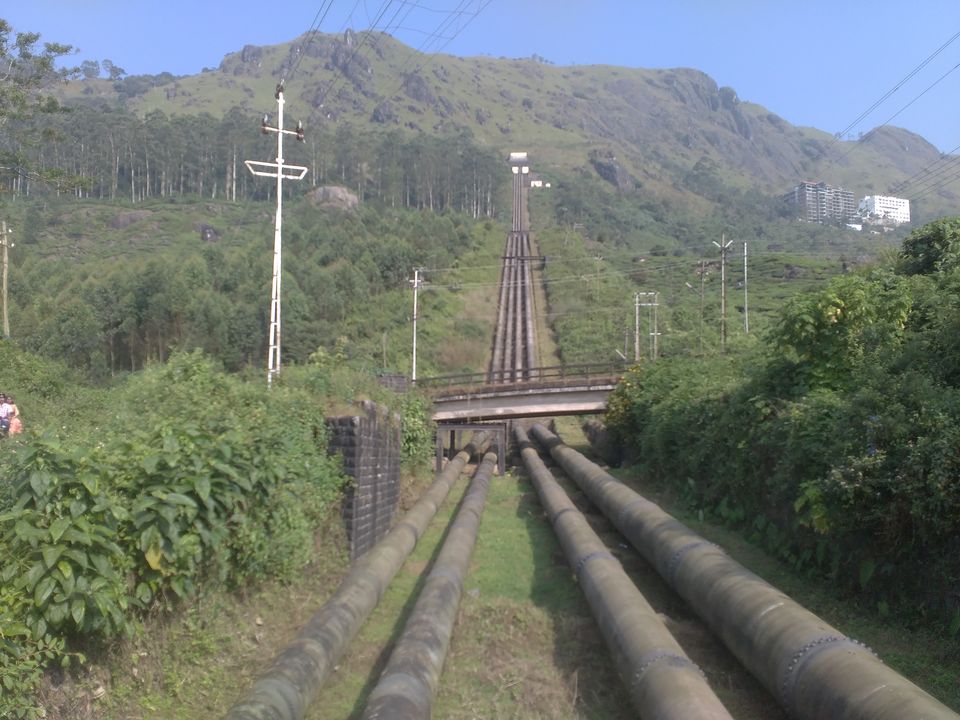 The next day morning I woke up at 6 AM and opened the door of the balcony and I was mesmerized to see fog, tropical trees, and extremely beautiful sunrise in Munnar. The view from the balcony was excellent. And the weather was freezing cold we don't want luxurious one, but we wanted to stay in nature so fortunately, we got homestay in Munnar and which is in the tea garden. Homestay in tea garden was the perfect one I must say this. We satisfied to live in hilltop and on a tea farm. I experience one thing which is exceptional, its peaceful place, in balcony in front of beautiful nature i closed my eyes for some time to feel and there was no sound at all nothing. You can breath the fresh air and feel peaceful vibe. The Munnar I would love to visit again. And the most important thing I must say which is local people of Munnar are very nice and honnest.
Top places to visit in Munnnar
* Mattupetty Dam
* Tea Garden
* Elephant arrival spot
* Film Shooting Point
* Rose Garden
Other Attractions nearby Munnar
*Kundala Lake Munnar
*Green Valley View
*Echo Point Munnar
*Luckom Waterfalls
*Sandalwood & Bamboo Forest, Marayoor
*Thoovanam waterfalls view
*Chinnar Wildlife Sanctuary
Day 05 - Alleppey Backwater Houseboat Tour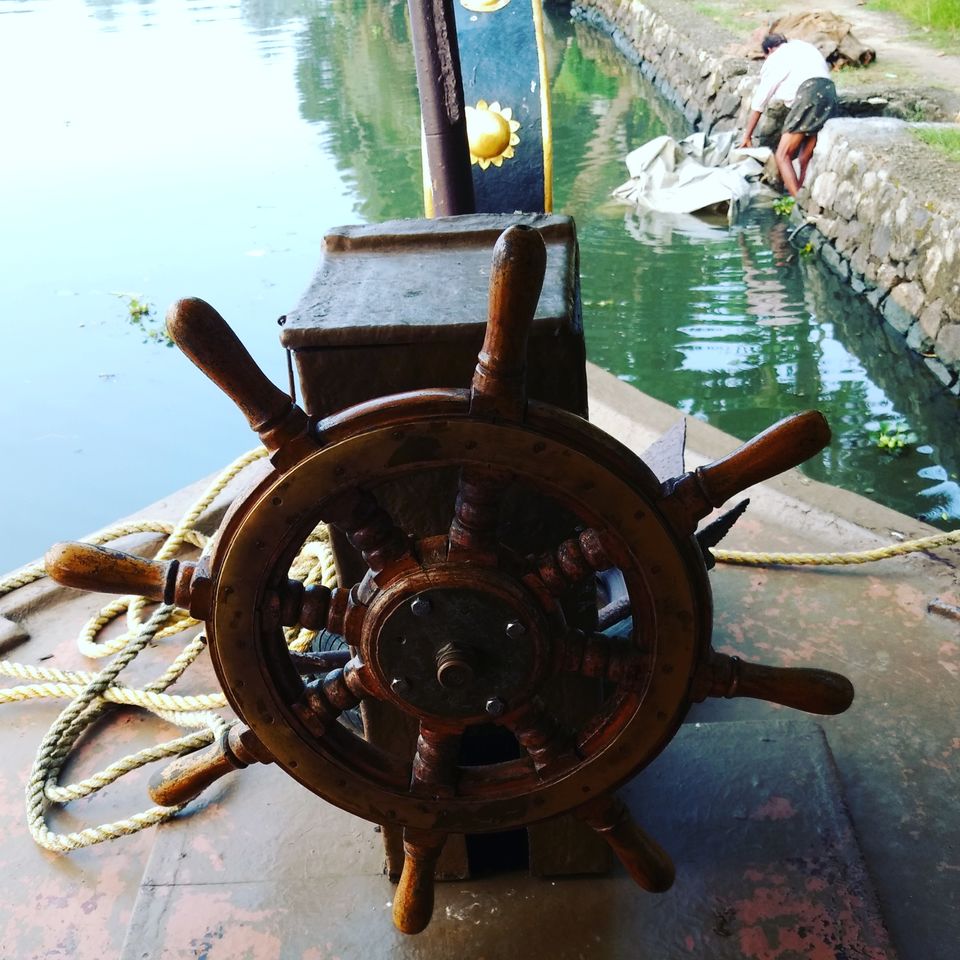 Alleppey is alos known for Allapuza, Alleppey is the city famous for backwater houseboat, light house and culture of snake boat race. We did book houseboat online beacause there are lots of houseboats available in Alleppey you can easily deal with houseboat owner and rent a houseboat, otherwise you can book online. We did best deal in 8000Rs for one day stay in houseboat. To stay one night in house was the most amzing experience. We got a 2 bedroom houseboat which had a captain and a chef onboard.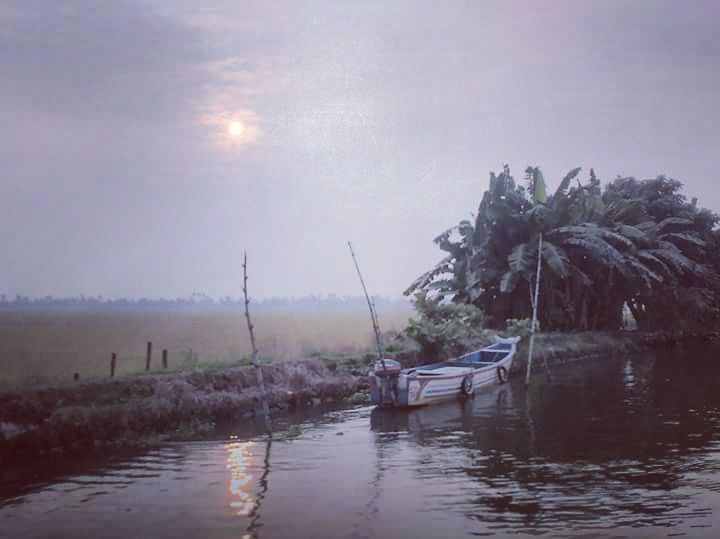 In the evening we click great photo of other houseboat and backwater and the places nearby. The evening was totally enjoyable, relaxing with music system, similarly numorous houseboats with tourists were there, and the boat trip around the waters is resting, and there are some great photo shots. The boat driver took us to local seafood vendors. As its tourists' destination, the coconut and crabs they were selling was expensive. At the end of the day, we had a flavorful and delicious dinner with seafood.
Day 06 - Marari Beach, Allapuza Beach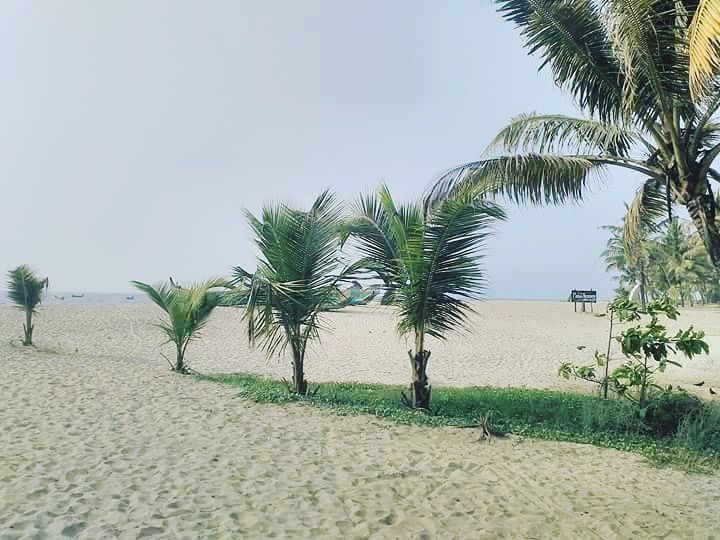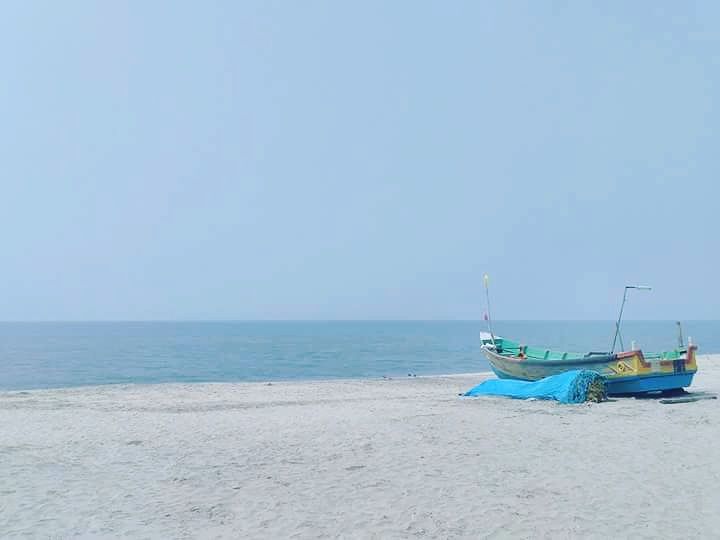 Next day our boat headed to the dropping point. And we checked out of the houseboat. On Day 6 we planned to enjoy beautiful beaches in Allepey. We booked a room in beachside hotel of Allapuza. Alappuzha beach is endless, captivating white sandy beach, stayed on the beach for a while cause sun was high. It was pleasant we noticed local fishermen, and they were fishing on shore.
Marari Beach (Mararikulam)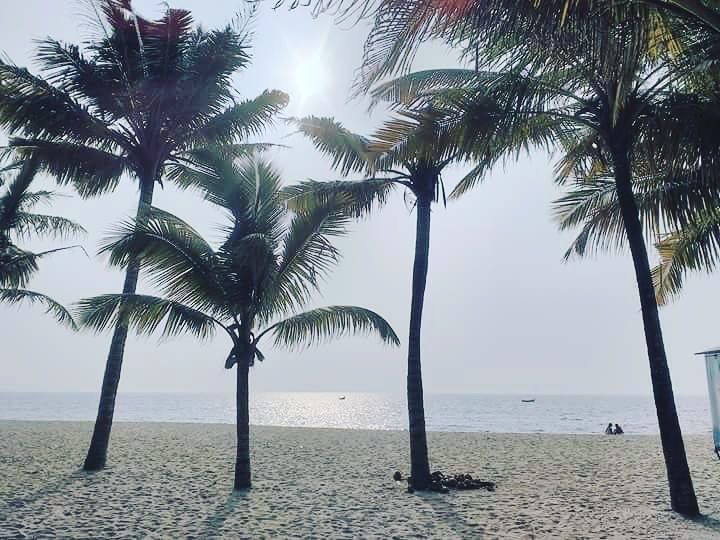 Marari Beach is the beach in India which is very clean, calm and peaceful sandy beach. Not crowded at all. Sunset view was notably stunning. We all enjoyed the beach and sometimes played in the water. In Marari beach you can see lots of beachside palm trees was so beautiful you just need to long walk over there and you will engage with this place.
We did family candlelight dinner, quality food with a beautiful ambiance. From the backside of this restaurant, you can see beautiful Alappuzha lighthouse. As for the food itself prawn curry, chicken, and rice, it was of extraordinary quality, spicy enough and satisfying.
Happiness varies various conditions you need to backpack and go where you feel most alive.
Contact Travomania to make your best travel plan to Kerala.
Follow Travomania to know about Best Places To Visit in India.
Frequent searches leading to this page:-
Kerala Tourism Packages Honeymoon, Kerala Tourism Packages For Family, Top Kerala Tour Packages With Price, Best Kerala Tour Packages For Couple With Price, Kerala Tour Packages 3 Nights 4 Days Price, Best Kerala Tour Packages With Price From Delhi, Kerala Tourism Best Places To Visit