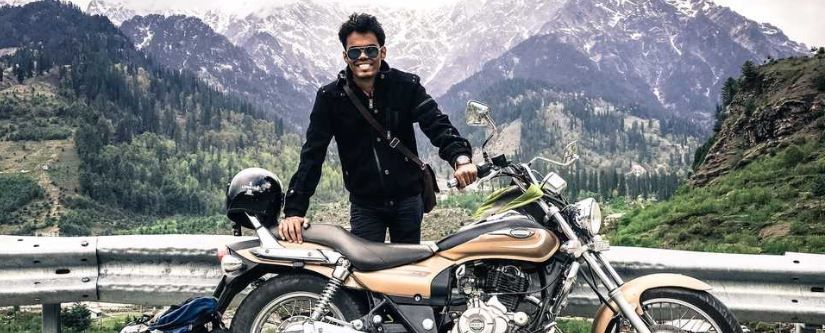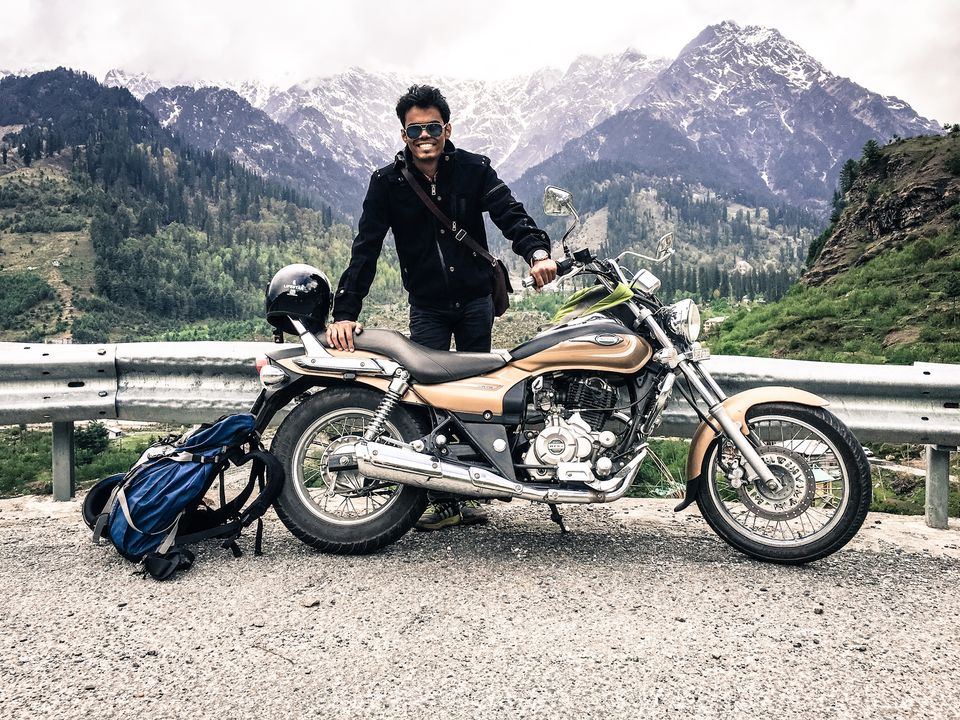 It was the month of April. The sun was agonizing every Indian with its scotching heat and I was having a chaotic month in office. Too much work. While I was busy in the Pivot table and VLOOKUP of my excel sheet, I suddenly get a call from a friend. He says, "Hey, Let's go to Rishikesh this month end" and there I was, instead of asking What? Why? With Whom? i just told him give me 30 mins and I will call you with a plan. With this answer you can imagine the kind of stress I was going through in office. I swiftly opened the incognito window and started with easymytrip.com. Since it was 2nd week of April already, flight rates for April end were sky high. I could only imagine IRCTC now. Instantly I logged onto IRCTC and booked Rajdhani Express for Delhi. My friend being a Jet Airways employee had free Air Journey. Jealous me. It was a 5 day trip starting from 26th April.
At 0830 i was at New Delhi station, it was drizzling. Took a metro from NDLS to Khan market, I was heading towards my friends place to gear myself up for the adventure. The metro did give a 'Amchi Mumbai Local' feeling, but nothing beats the nightmare of Virar fast local in Mumbai. After getting fresh and grabbing 2 parathas, I headed to Karol Bagh where I had booked Bajaj Avenger 2016 for 4 days. It costed ₹650 per day, which I discovered later as a good deal after having a test drive. My Jet Airways friend, Jayesh, met me in Karol Bagh and we started our adventure.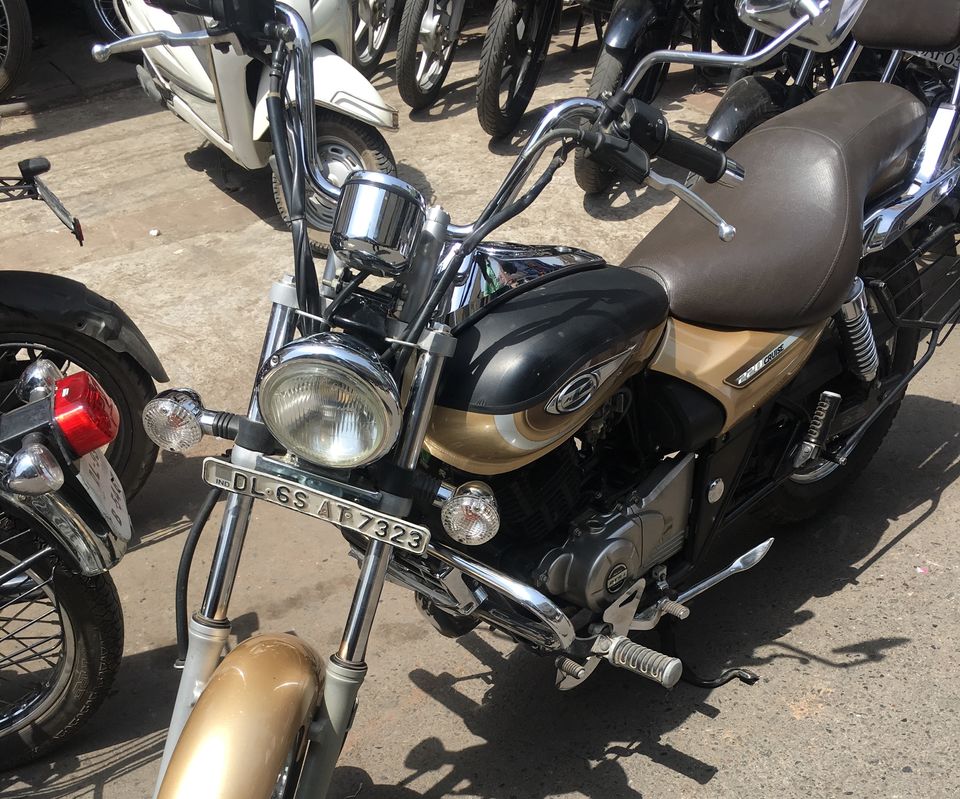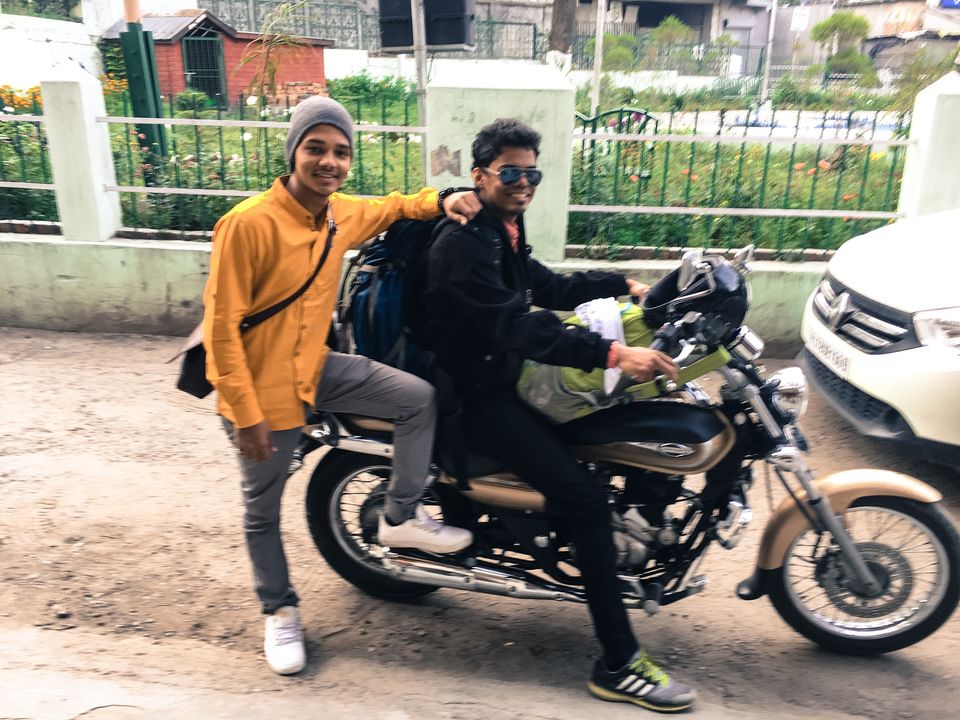 I woke up to 7 degrees. The snow white mountains were turning golden and the view was just rejuvenating. The next in the list was Solang valley. We headed there and found out that it was tourist favorite spot. Too crowded. Not my place. Again we started hiking somewhere on the mountains to discover new valleys and we were successful in finding some.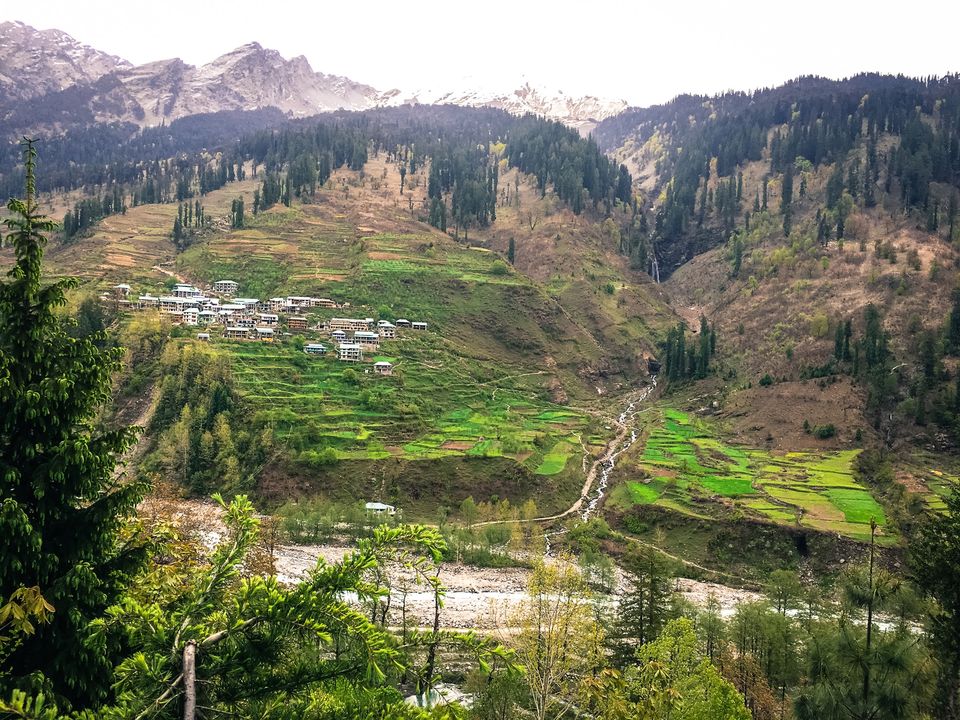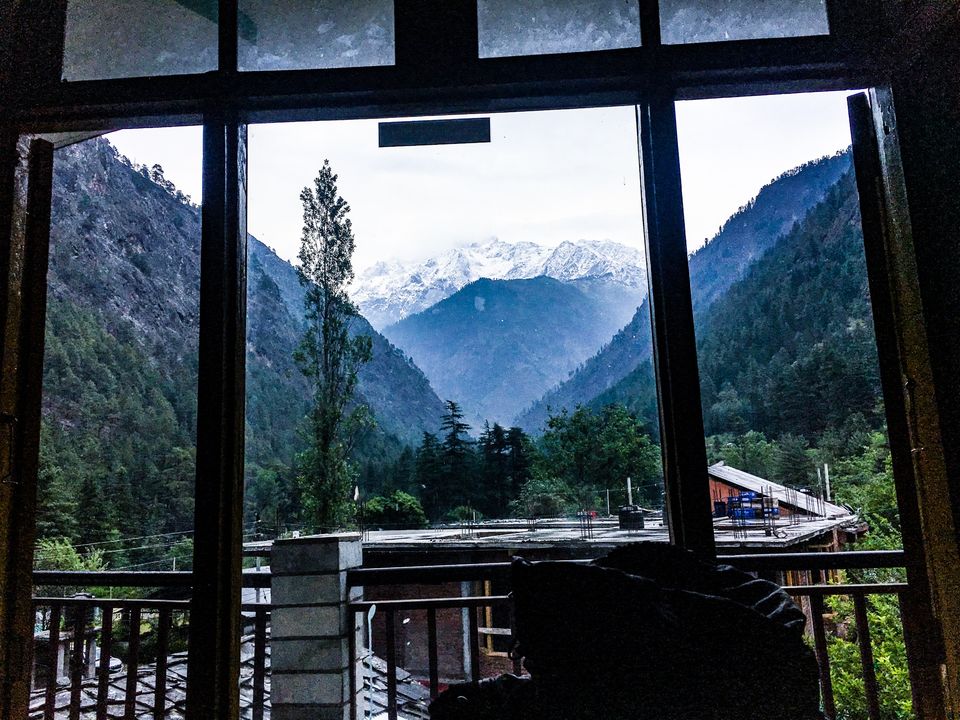 Unlike other train journeys this one was special because I had booked a luxury journey for myself. This was my 2nd journey in Rajdhani, 1st one being 9 yrs 10 months and 26 days back, thats right 30th May 2007. I was eager to find out the decade old changes of Rajdhani. To my surprise the train was no less than a hotel room. Clean, comfortable and cool.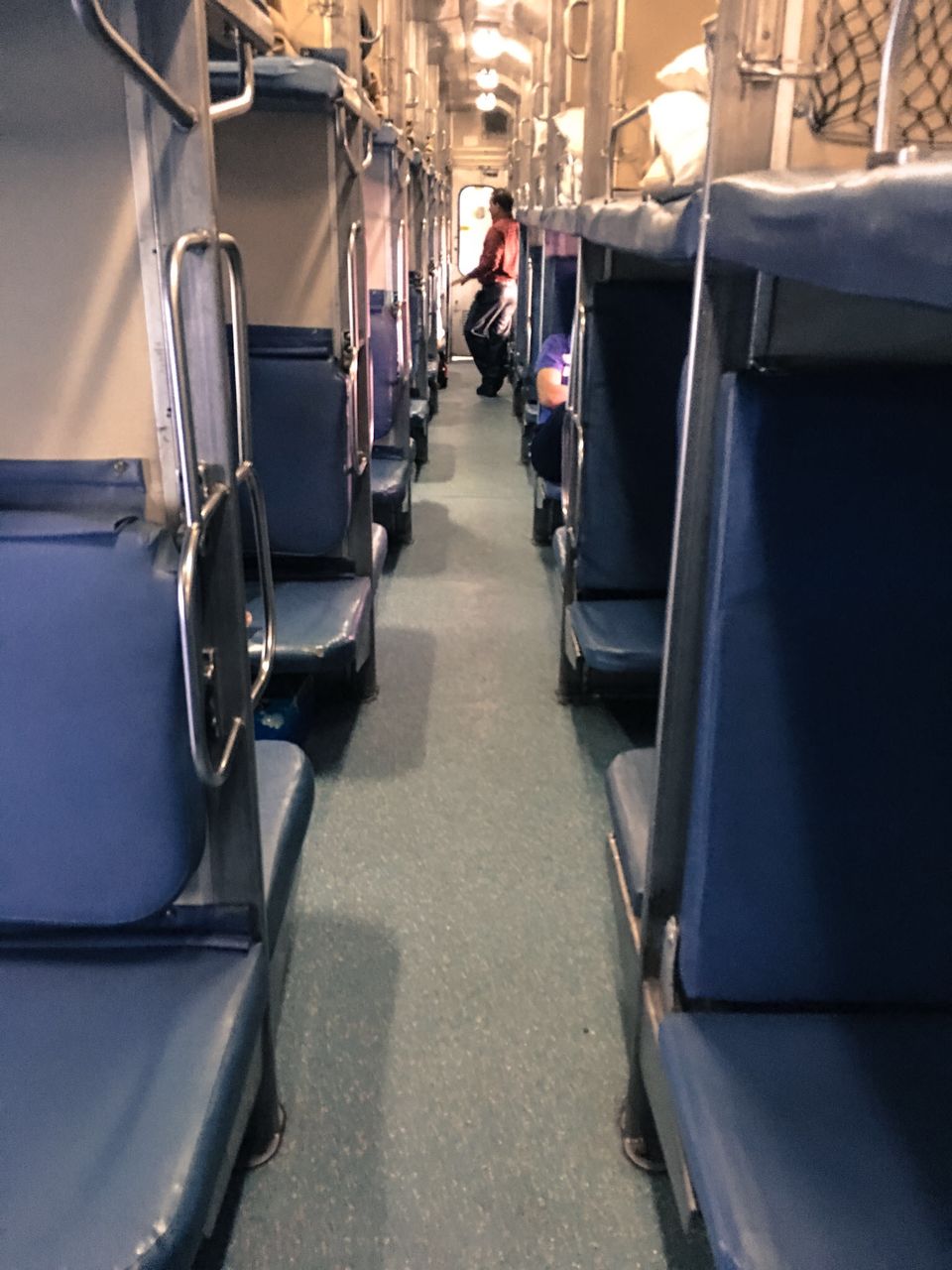 Train departed at 1700 and I started sharing my travel stories with my fellow passenger. He was 55 year old gentleman. When he learnt about my destinantion, he asked me why I was going to Rishikesh in such extreme heat. To that I replied that My friend was interested in adventure sports and Rishikesh is the adventure capital of India. He appreciated the fact and suggested that Manali would be the excellent choice in this heat. I just nodded to his opinion, by the time, the first free meal of Rajdhani Express was ready. I knew there was free food in Rajdhani, but they served it 4 times to add to mu surprise moments.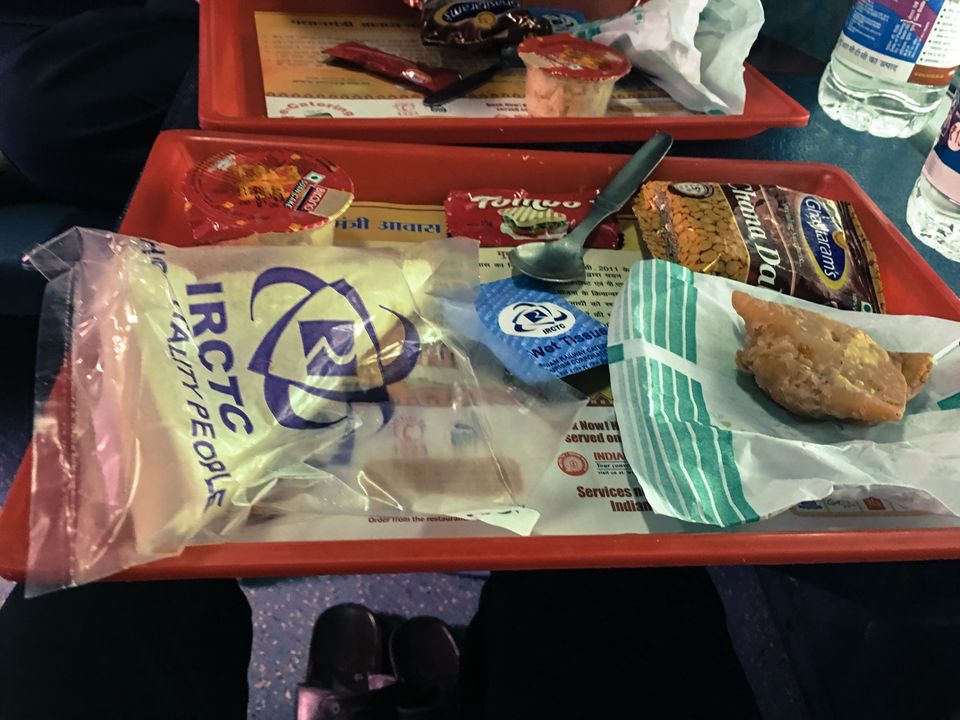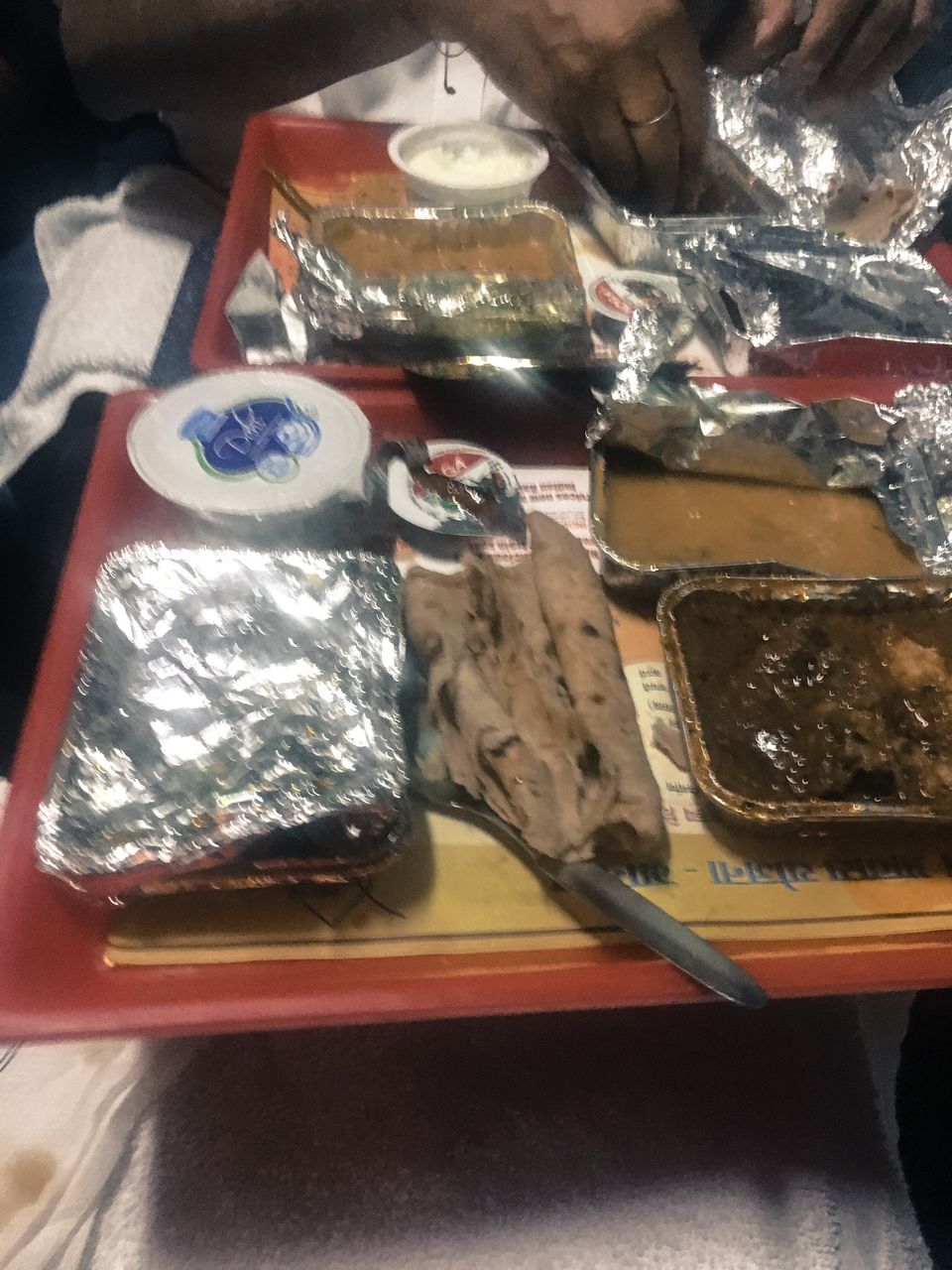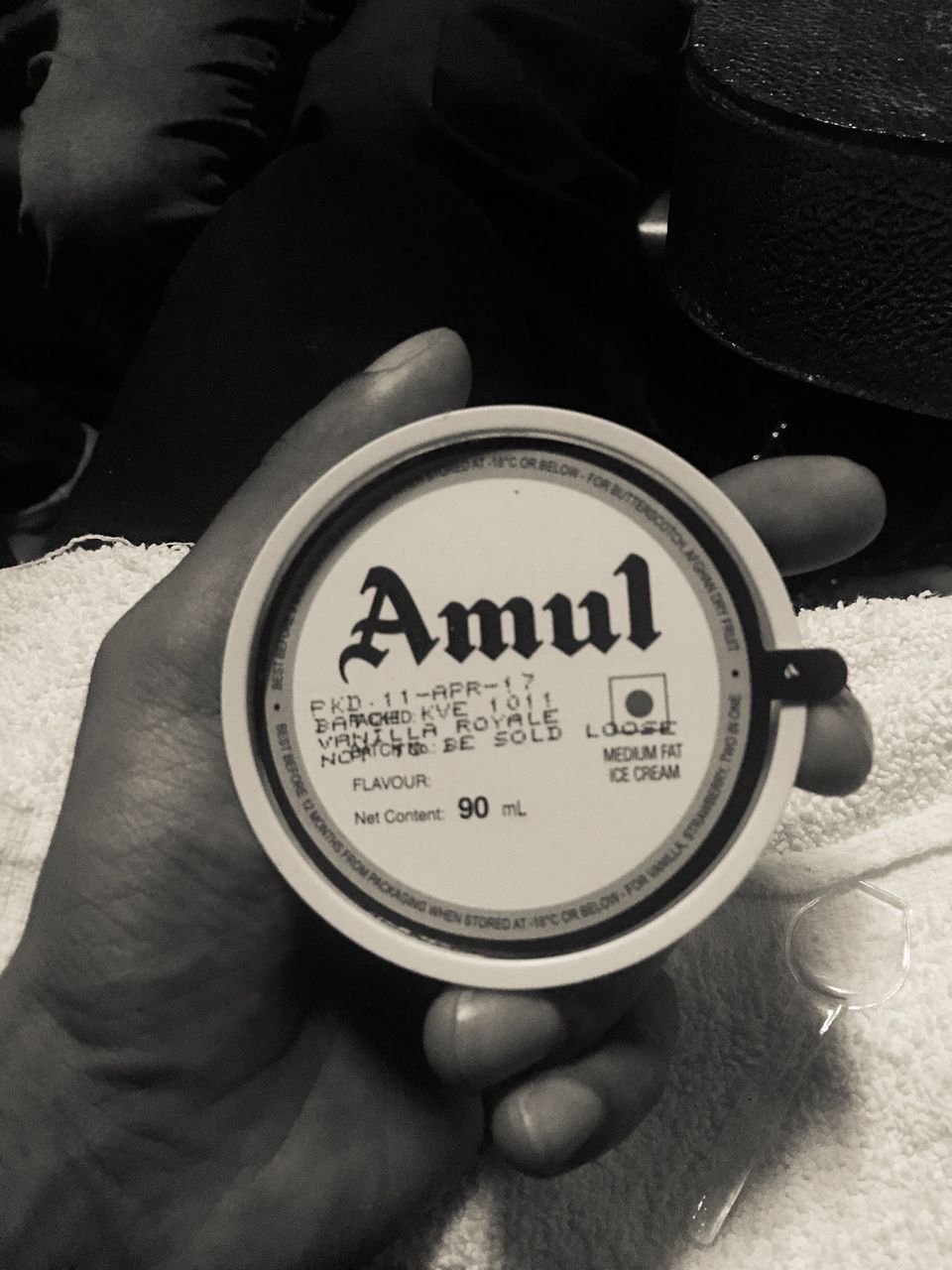 It was 1200 and the sun was getting under my skin. I could see the color change on my hands and then I realized it was "Houston, We have a problem !" moment. I told Jayesh, do we really have to go Rishikesh? By the time he was feeling the heat too and I gave a thought on my fellow passengers suggestion. Manali !! I said. Bring it on !! he replied. Its always best to go out with such dynamic decision makers. I just took left and headed towards NH1. We were waiting in Shalimar bagh for signal to go green and Darn!! an Auto driver just crashed on to left mirror which got tilted by 90 degrees and went off in a flash. However we managed to tilt it back and tried get some rear view.
NH1 connects Delhi Chandigarh in about 4.5 hrs. Its 250 kms. Instead of halting in Chandigarh, we thought of staying at Bilaspur, Himachal Pradesh 370 kms away from Delhi.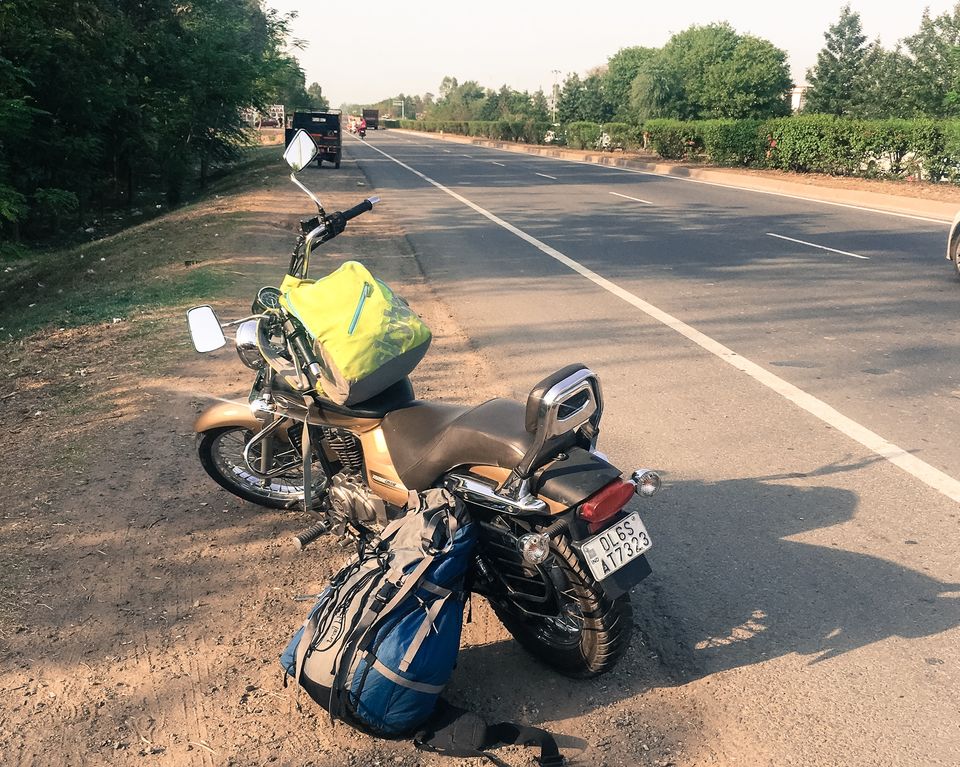 After halting twice for petrol and once for Fresh lime soda, the sun was dusting and weather had become pleasant for the ride. We could now see the hills and our excitement for Manali just got doubled. As soon as we took the right turn from Kiratpur Sahib, it started getting cooler. The fresh breeze of mountain trees were piling up our excitement for this adventure. After 8 hrs bike ride, we finally reached Bilaspur. Checked in a local hotel for ₹600. Quite a deal. We had heavy dinner in local restaurant, ohh!! I can still remember that taste. Outstanding. It was 20 degrees here, atleast colder than Mumbai.
Started our journey at 7 for Manali. Its just 180 kms drive from here. The morning was cold. We had our jackets on. The morning sun rays were unfolding the beautiful Himalayas. This road trip eventually started becoming enthralling. We haulted for a cup of tea since it was getting colder. I found a suspension bridge behind the tea stall. As soon as I stepped it strated shaking. It was scary as well as adventurous. The lady at tea stall told that its safe and they travel everyday on this bridge. We just went and clicked few pictures.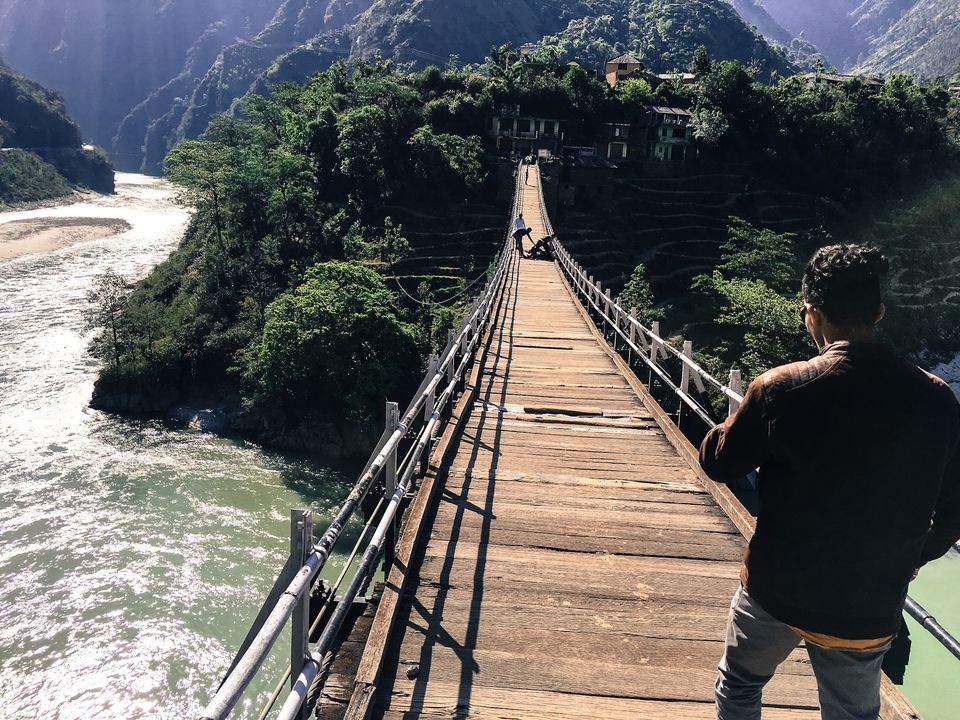 The journey was far from complete. The road trip is pretty scenic though. If you are picture crazy, I bet you ll stop after every 10kms. As soon we passed Kullu the temperature begin to drop. You could see river rafting stalls all along the road.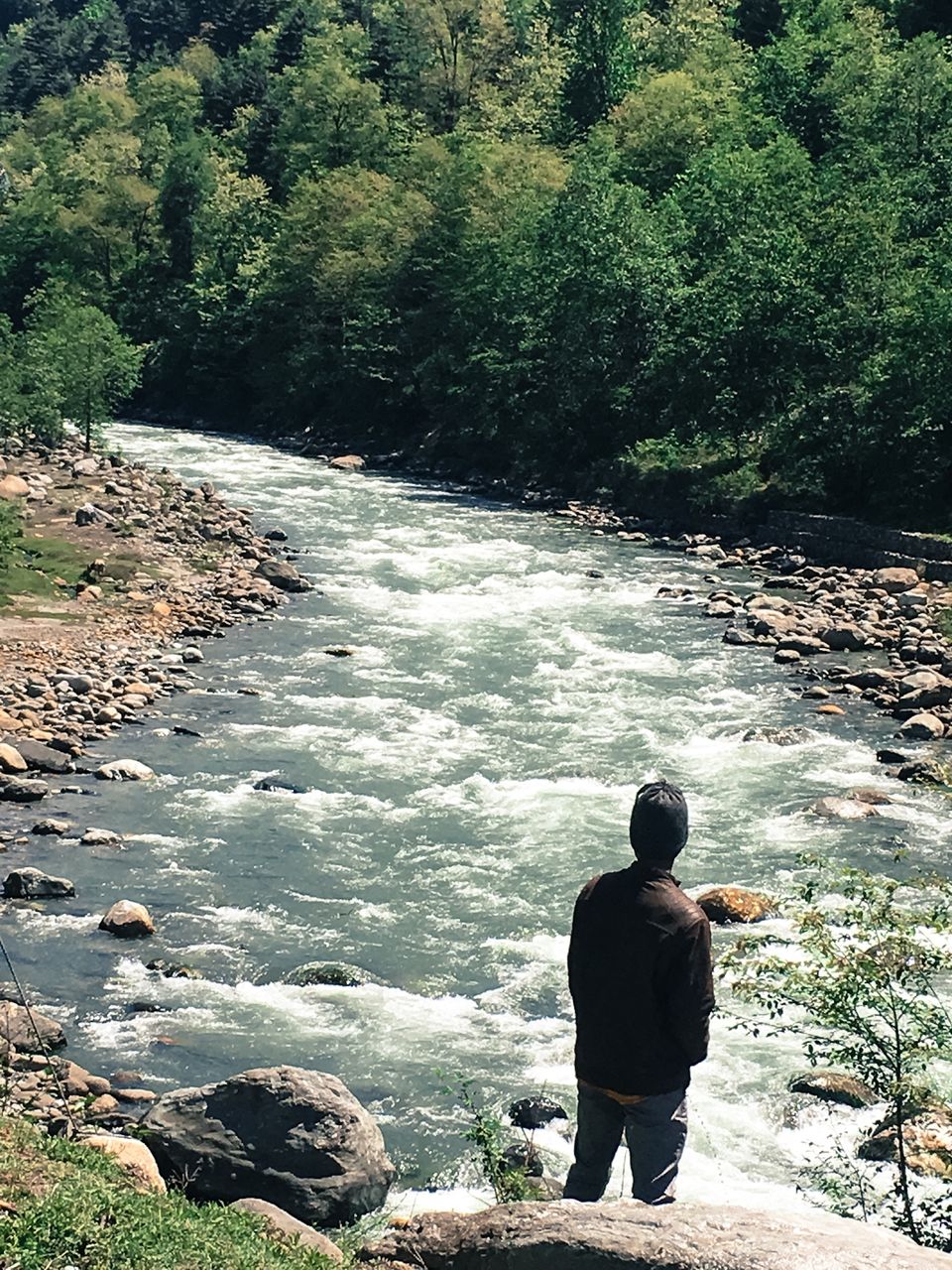 Lastly we reached Manali. The city is beautiful situated near bank of Beas River. We headed to the famous Hadimba Temple. Being a tourist spot they were charging heft fees for parking. We parked or bike in someone's house after taking his permission. Traveling teaches you cost cutting.
Since we were in Manali, we thought of giving Rohtang a try. It is 50 kms above Manali.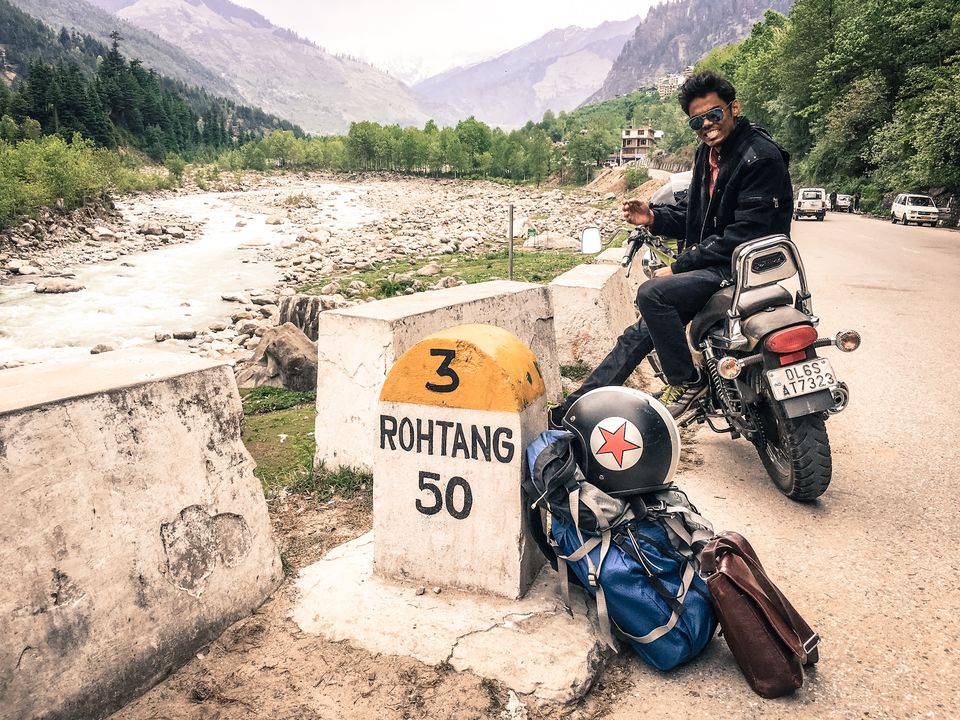 But as expected the roads for Rohtang were opened only for localist. We could reach only till Gulaba. Anyway, we parked the bike and went for mountain hiking. It was a great experience.
After 3 hrs of hiking we managed to reach the top road which other tourists could only think of. It was a memorable experience and the view from top had to be breathtaking.
Later we thought to chill on the river bank of Beas. It was 6 in evening and temperature had dropped to 10 degrees. Perfect weather to have cup of tea.
At 8 we checked in to the hotel for ₹700. It was a new Hotel and we were their 12th customer they said. It was a long and adventurous day.
They have a ropeway open to public. It costs ₹650 per person. You should only try if you haven't tried before, else you are wasting your ₹650. Jayesh was new to it, so we tried it. Though the view looks quite spectacular ₹650 is expensive. You can easily climb that mountain in 1 hr if you love adventure.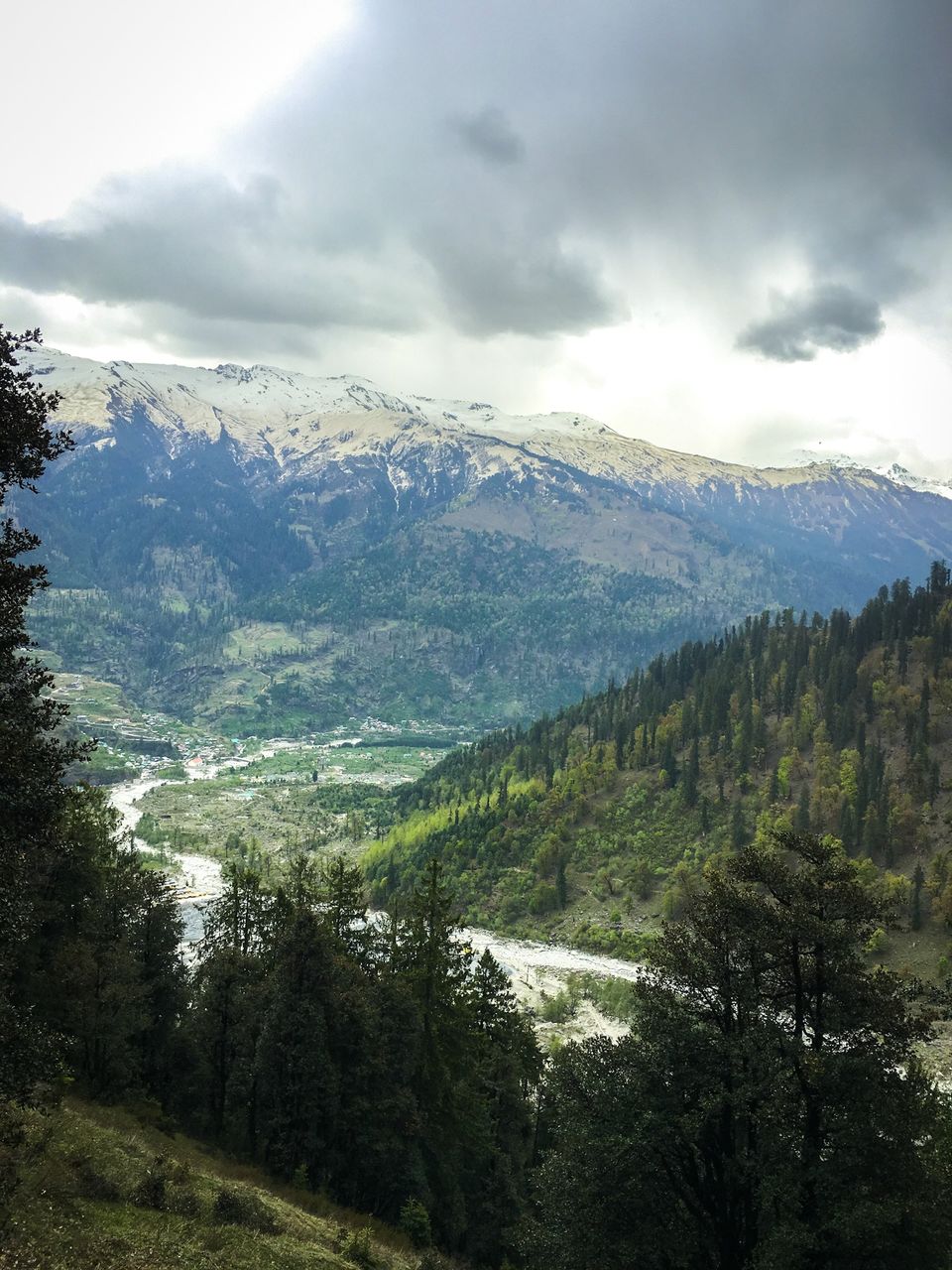 We stayed there for bout 30 mins and came down to head to over next destination. KASOL. While we left from Manali, after 15 kms we spotted a Parachute flying high in sky. After local enquiry we got to know that this one was the highest in Manali. We got amazed and thought of giving a try. They were charging ₹5000 for 2 people which we eventually bought down to ₹1900 for 2. The fly spot was high up the mountain near about 15kms away. They provided Omni for travel. We got there in 30 mins.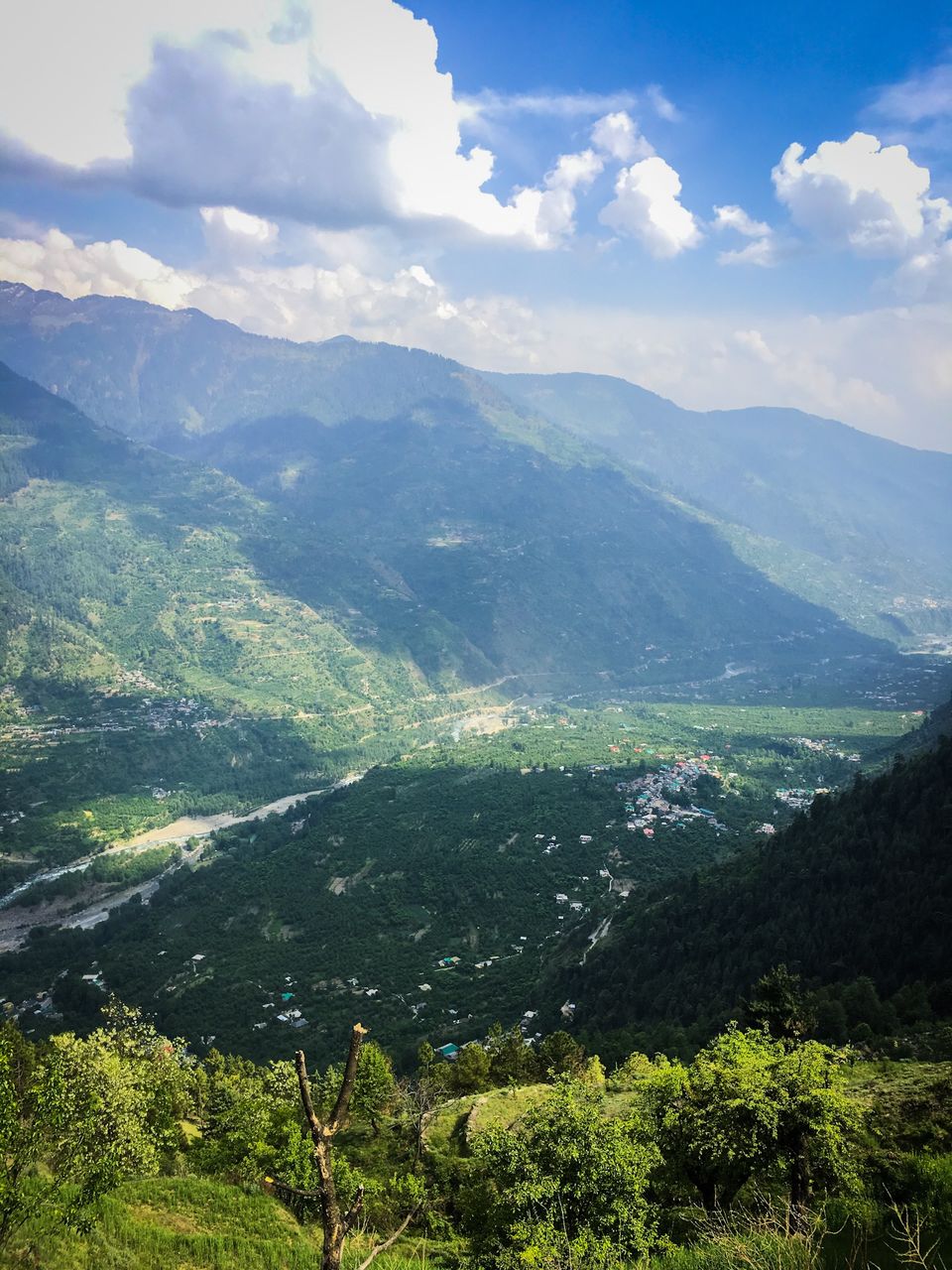 It really was very high. We waited for paragliding but due to extreme wind conditions, the sailors didn't proceed. It was a heartbreak but we enjoyed the free ride on top of the mountain. They retired back ₹1900 without any question. and we headed for KASOL.
The road to Kasol is magnificent. The parvati valley looks amazing. You can smell marijuana easily once you reach Kasol.
The temperature here was as low as Manali. We checked in the hotel again for ₹700. At night we headed out for market.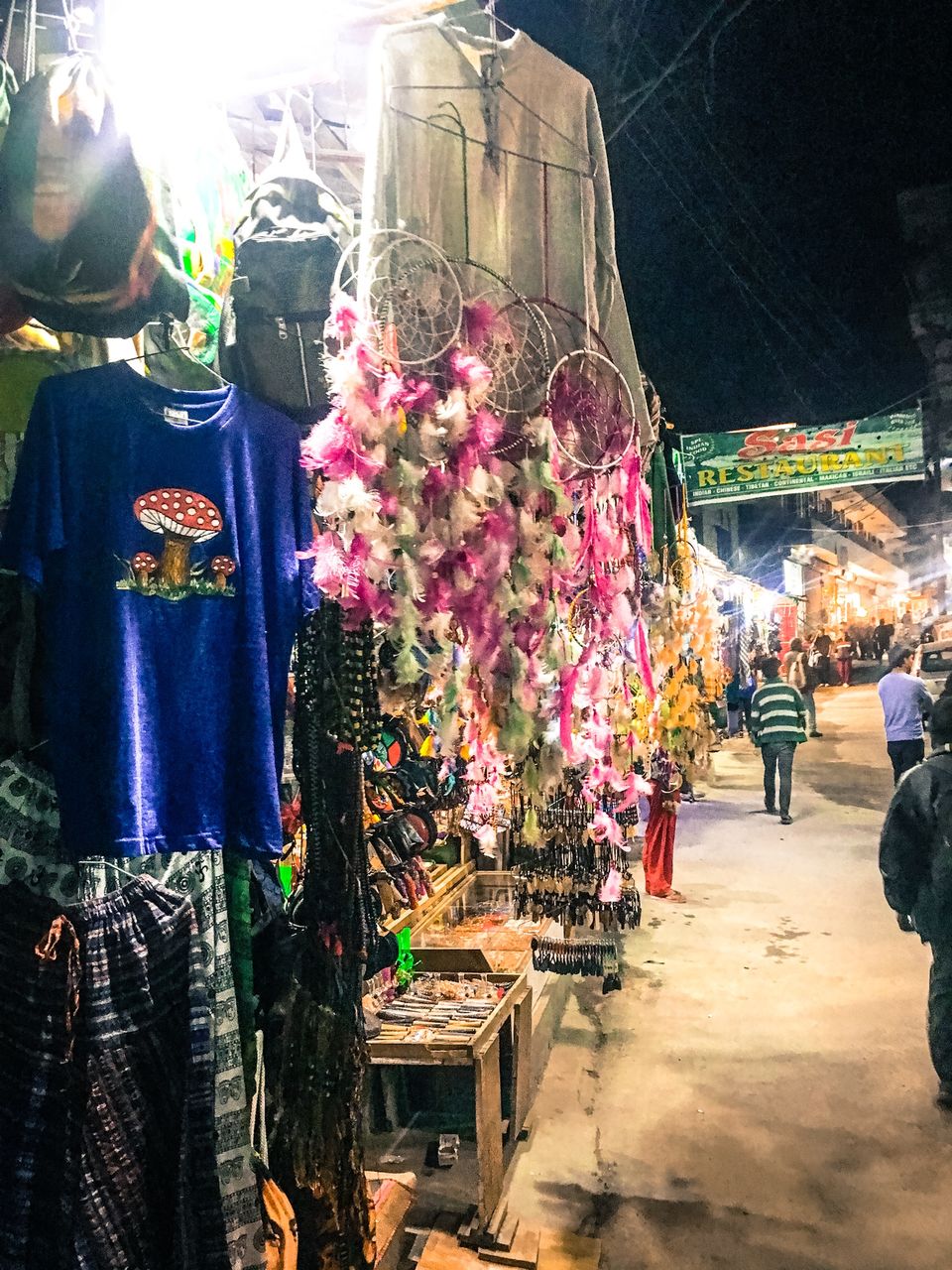 It has many Italian and Mexican restaurants around. You will find less Indian crowd here. The ambience and lighting of the city is very cool. You can think of staying here for 2 days. In this chilling weather we were having Ice cream around the corner road. Well, that's an adventure in itself. The day went quite well.
Incredible !! Isn't it ??
After some sight seeing near Parvati valley. We headed for Delhi.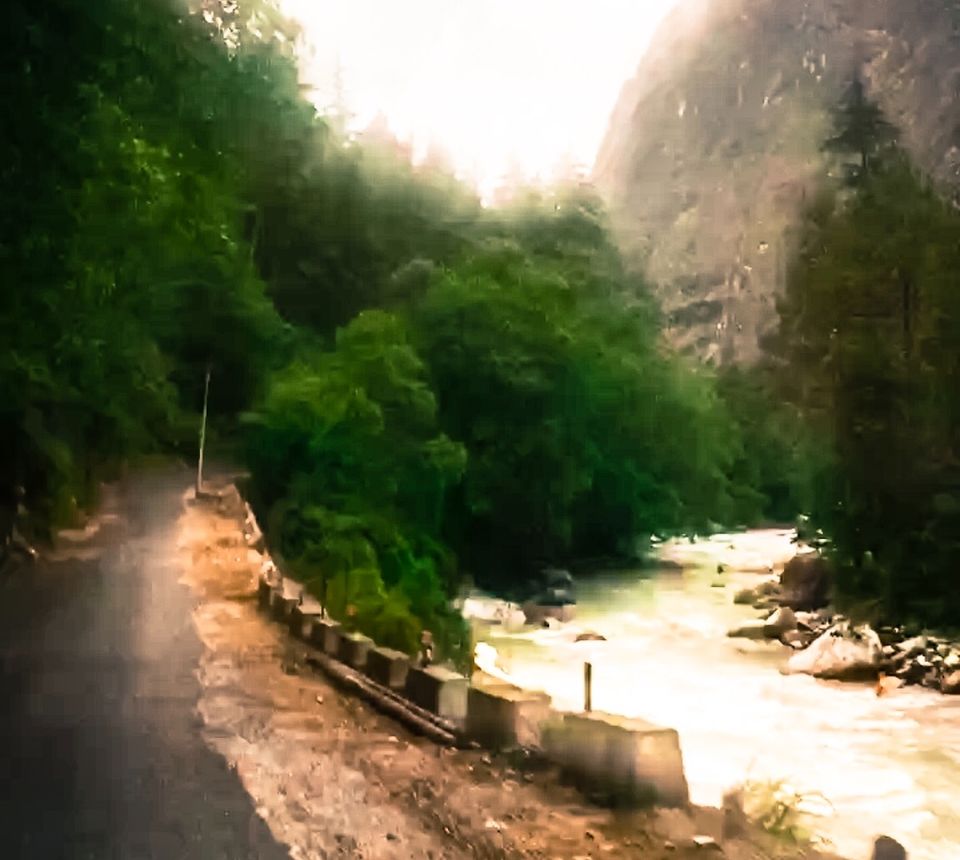 Now was the mega adventure. As soon as we left Kasol it started drizzling. It was already 4 degrees the last i checked in morning. The drizzle suddenly transformed to rain and we got all drenched within no time. Riding in this condition with 4 degrees is the best thing that can happen, or worse in someone's case. I was enjoying it but at the same time the destination was looking far from near. After driving for 5 hrs in the same condition we reached Bilaspur. I slept on the grass near petrol pump as sun was shinning bright in sky. Those moments were one of the best in this trip.
Finally after riding for 1500kms we reached Delhi. The fuel costed nearly ₹3500 for 4 days.
This was my longest and the best road trip on bike. Adios till next time.
Frequent Searches Leading To This Page:-
shimla manali sightseeing itinerary, himachal pradesh full tour packages, shimla manali tour package from delhi, 3 nights manali itinerary from delhi, delhi to manali tour package by car, delhi to manali car packages, volvo bus package from delhi to manali