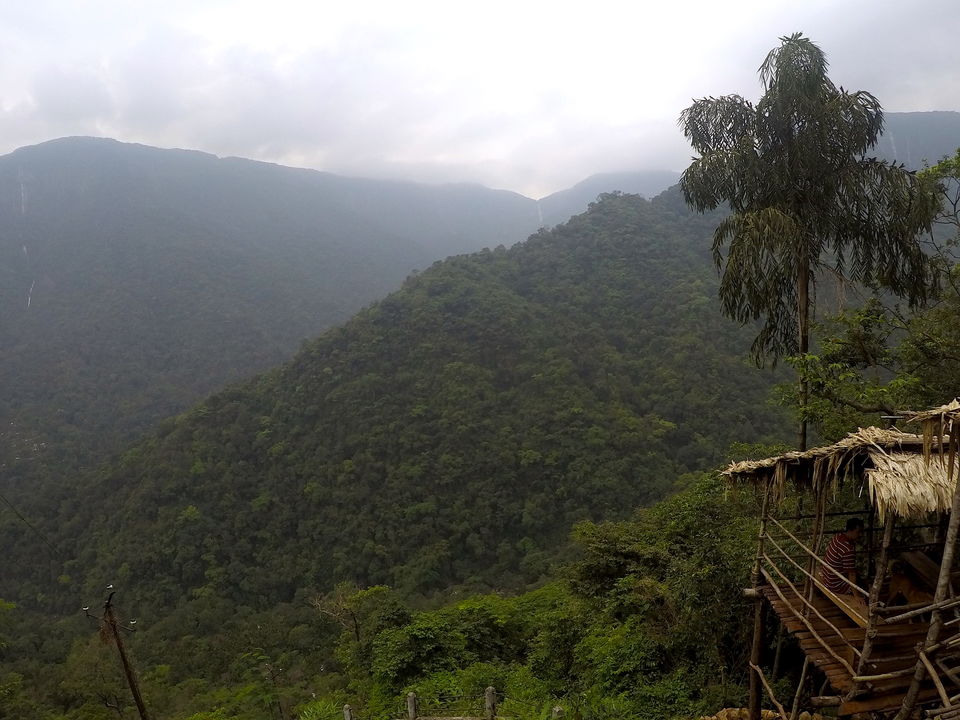 Exploring the eastern part of India of country was always there in back of my mind. Something to accomplish. A checkmark in my done and dusted list. A friend of mine was about to go home and asked me to join in-between and maybe see something worth. And I did not waste any time and started looking for cheap flight options. Enough of drama and story. Coming to the point about the what's and who's of my fabulous trip to Meghalaya.
Just to back up, Meghalaya is one of the seven sisters from the north eastern part of India. It experiences one of the heaviest rainfall and hence the name Meghalaya (Abode of Clouds). It mainly has a hilly terrain and is sounded by Guwahati and Bangladesh.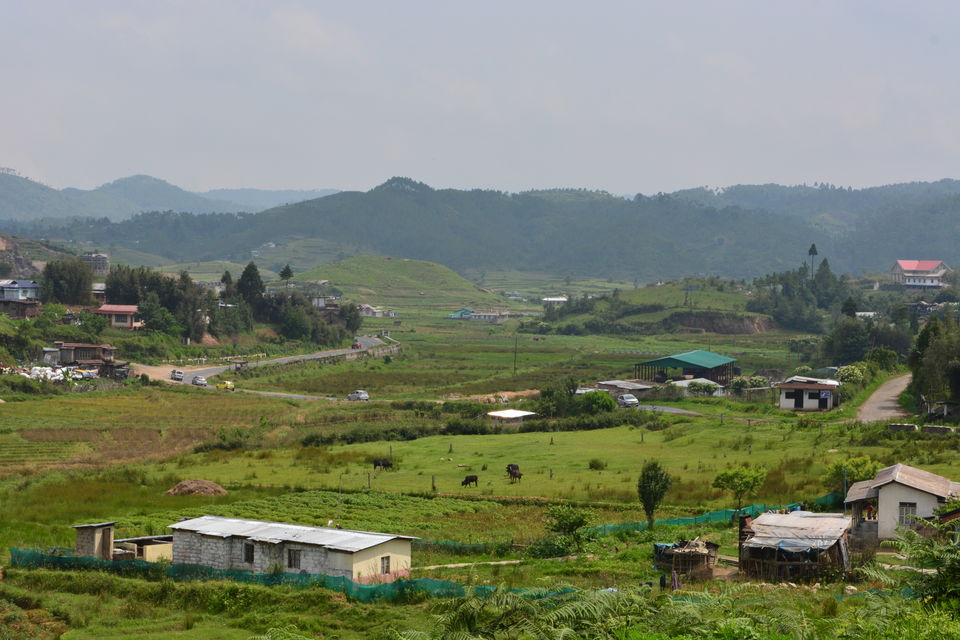 How to Reach: Meghalaya does not have any airport as of now. And since its surrounded by Assam, one needs to fly to Guwahati and then use road transport to reach any other part of Meghalaya. This is probably the best way to commute to this place. Or one can choose to reach Guwahati by train as well and proceed further to Meghalaya by road.
Buses are available which take you to Shillong, Cherapunji and other small villages in Meghalaya. Also, there are cab services avalaible. However, we preferred to take a self-drive and explore the state by ourselves.
A lot of self-drive options are available (Google can help you here to identify the cheapest and most feasible for you :)
Luckily one doesn't need any permit of any sort to enter the state. Unlike other states like Arunanchal, Nagaland etc. So, you can easily rent car/bike and hit the road right away.
For this trip I filtered down to exploring Shillong, Cherrapunji, Mawlynnong & Dawki. Probably going to the very oblivious ones. But hey I tried: p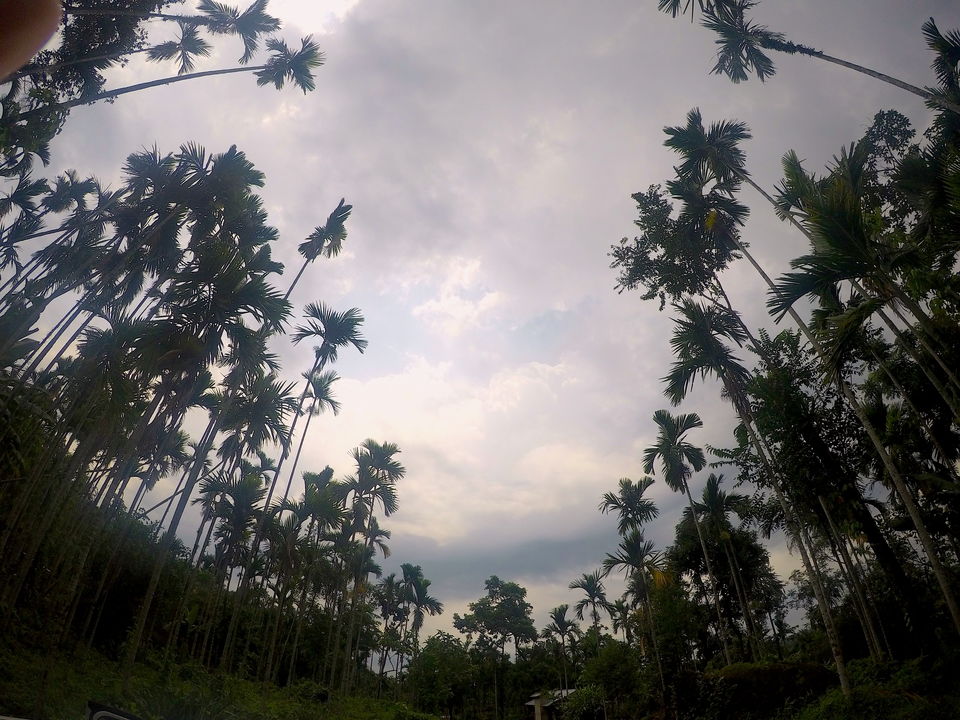 Day 1: Once we landed in Guwahati I was not sure about renting the self-drive. We were in talks with some guy for taxi and he would take us around and was charging us a bomb. Since his itinerary was not at all flexible we had a fall out and we ended up staying in Guwahati for the night to lookout for other options. And I am so glad we did that.
Cruise ride on Bharamaputra: With less than half day in hand we decided to chill and watch the sunset sipping and eating at the deck of a boat. It was all worth it. There are a lot of cruise service which provide this service. You can either book it on phone (using Google search engine) or else go to the river side and book on the spot. I would suggest pre-booking. It's a 2hr ride where they take you across the river until sunset and back to banks.
Other things to do in Guwahati: Kamakhya Temple, Botanical Garden, State museum, Kaziranga National park (if time permits then). There are lot of cafes around to try out. Like 11th avenue café, Brown bean café, the Steaming Mug, By the Way and many CCDs.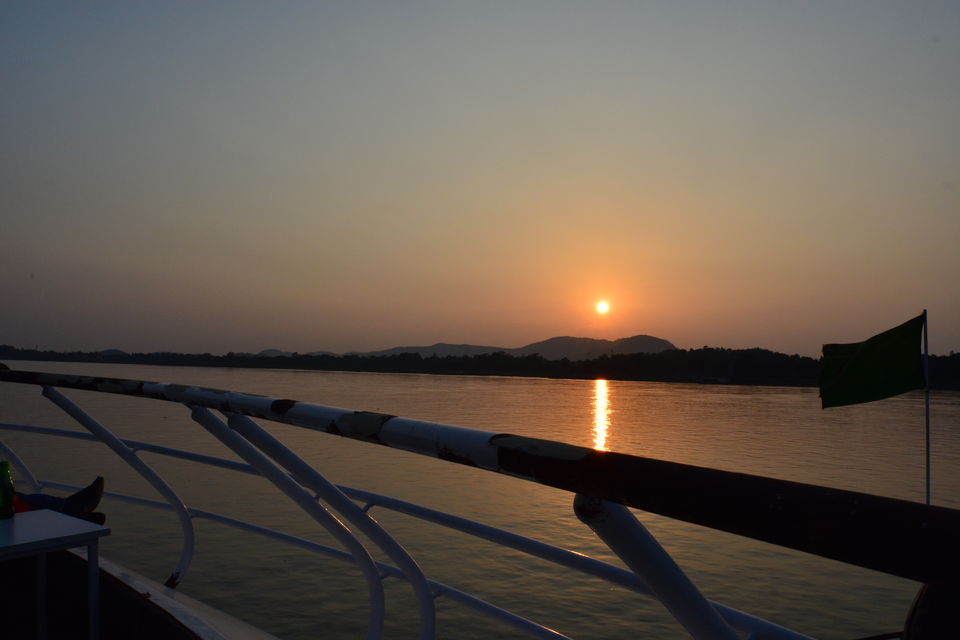 Day 2/3/4: We finally decided to go for self-drive hoping the maps work throughout our trip and we should be fine. Weather being quite sunny we left Guwahati after breakfast.
Guwahati - Cherrapunji: Cherrapunji is about 160 kms from Guwahati. Takes you around 5 hrs if you don halt too often in between. Roads are great and scenic too.
By the time we reached Cherrapunji it was evening (yes, we took all the time in the world to reach there taking pics, gazing the beauty). Also, we had no bookings done so we had to look around. We quickly found a place and the host was a sweet lady managing it with two of her daughters. Having a car was a big help as well. Next 2 days we were here trying to explore and live the place as it was. It rains just every now and then so much have an umbrella handy.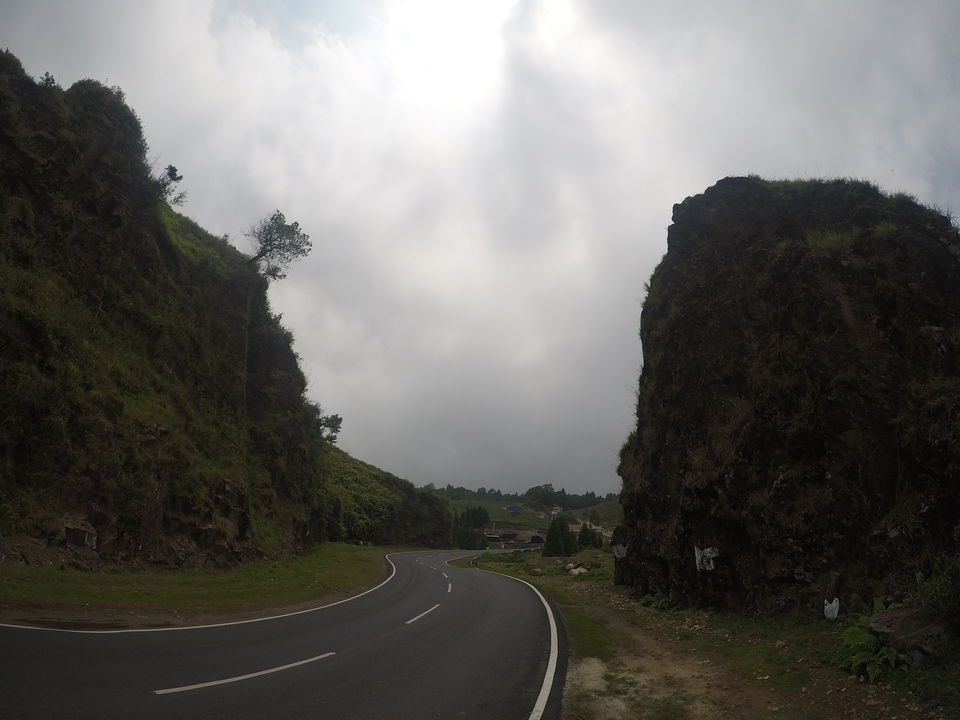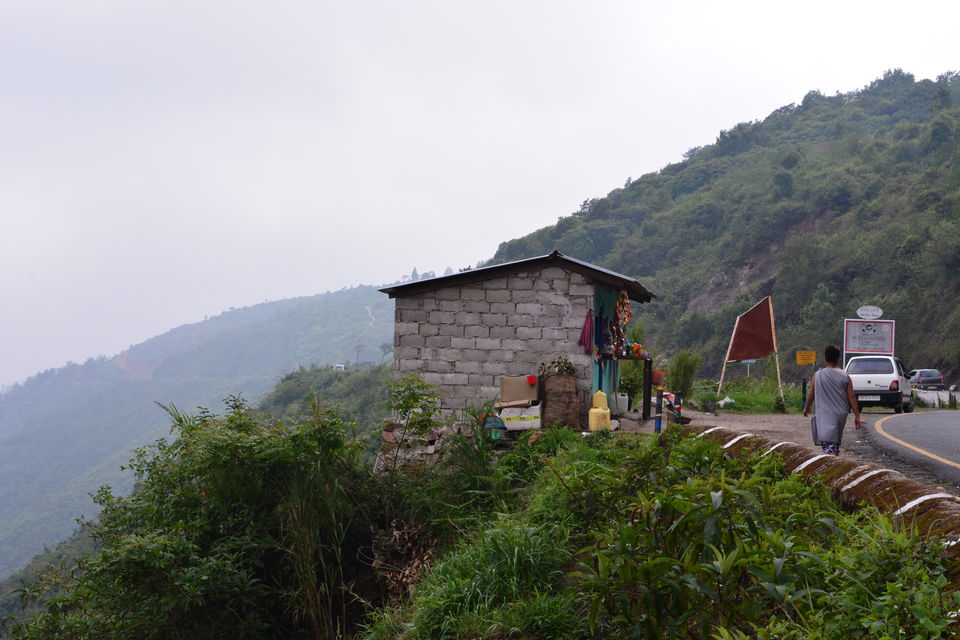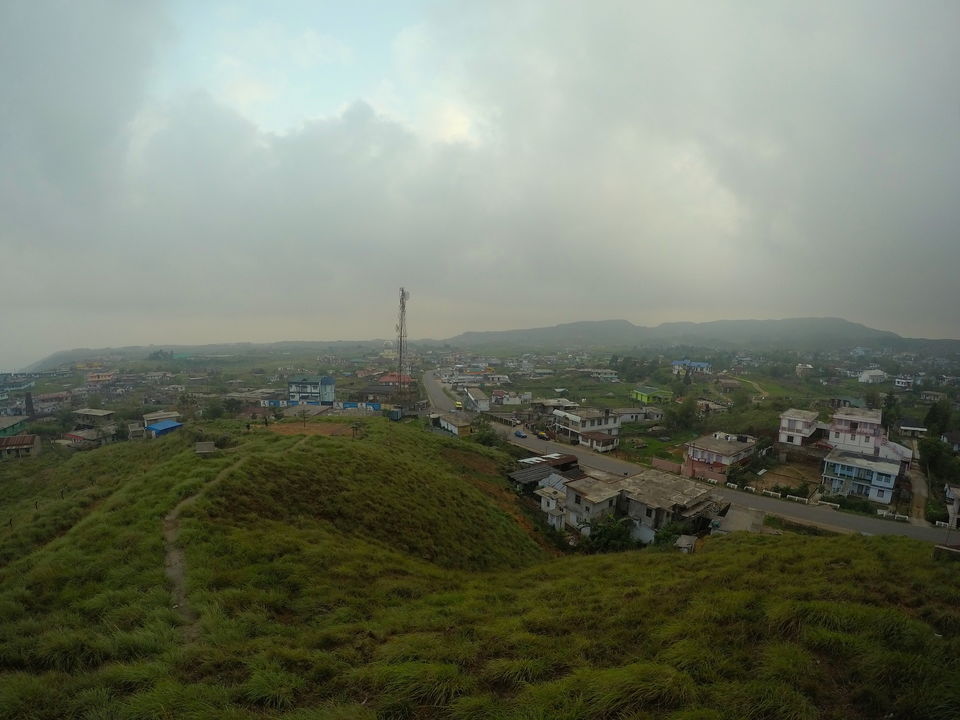 Cherrapunji Sight-seeing: On foot you can see the whole village. Around the village there are a lot of waterfalls.
Another highlight was to see the Living Roots Bridge in Tyrna village. This village is about 20 kms from Cherrapunji. And another 3km hike from the village and you have a magnificent nature wonder. It would take around 2hrs to reach the place. This hike is a bit inverted one as one has to go down to the base for the roots and then come up. There are about 3000 steps to take but all worth it. There is a waterfall and a natural pool on the way and one must take a change of clothes. We spend whole day here.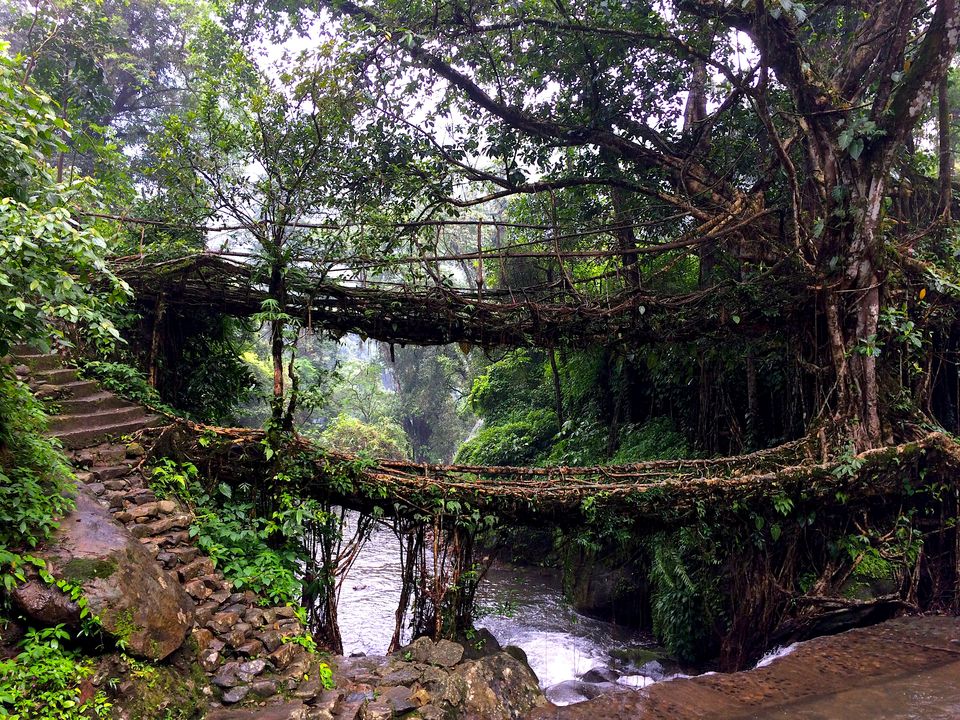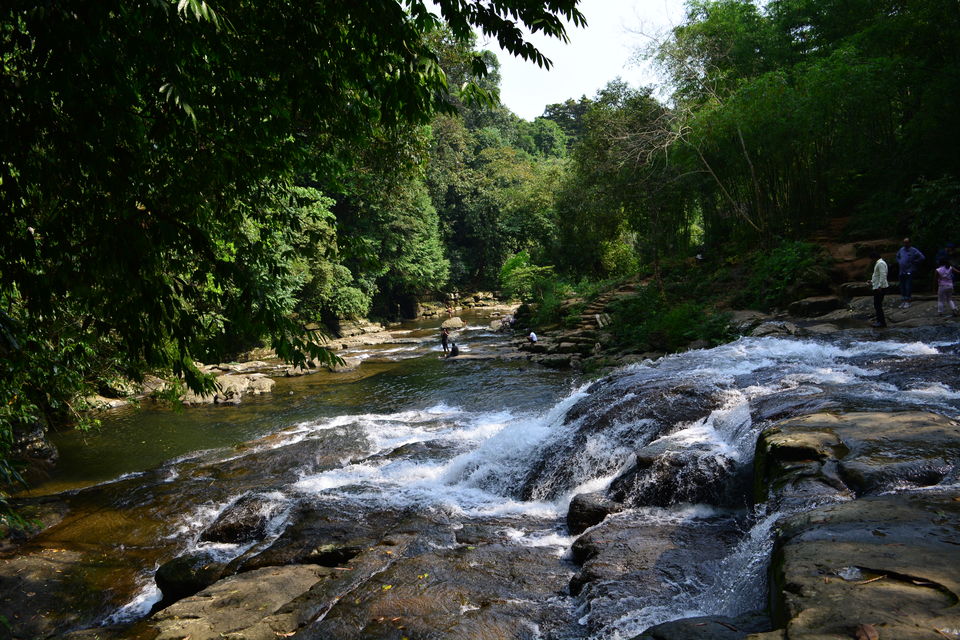 Third day since it was raining so much we decided to just get lazy and do nothing.
Day 5/6:
Mawlynnong - Dawki: With good roads and no rains we started early from Cherrapunji. We reached Mawlynnong in about three hours. This village is quite well planned and you can stroll along the streets and look into the lifestyle and eat some good homemade food. You can visit the single living root in the village. For the night we looked around for a guesthouse and it was not a problem finding one.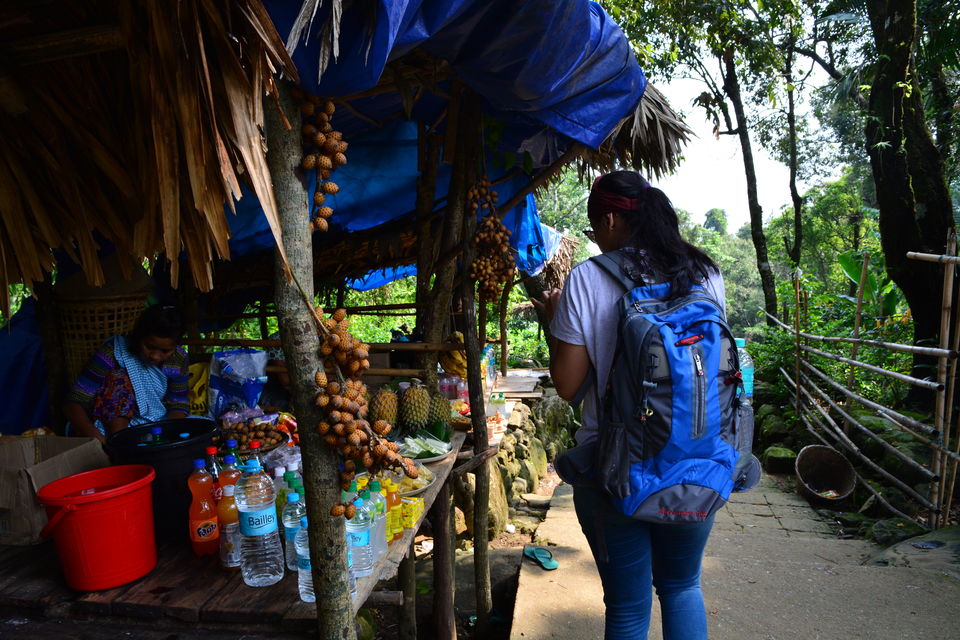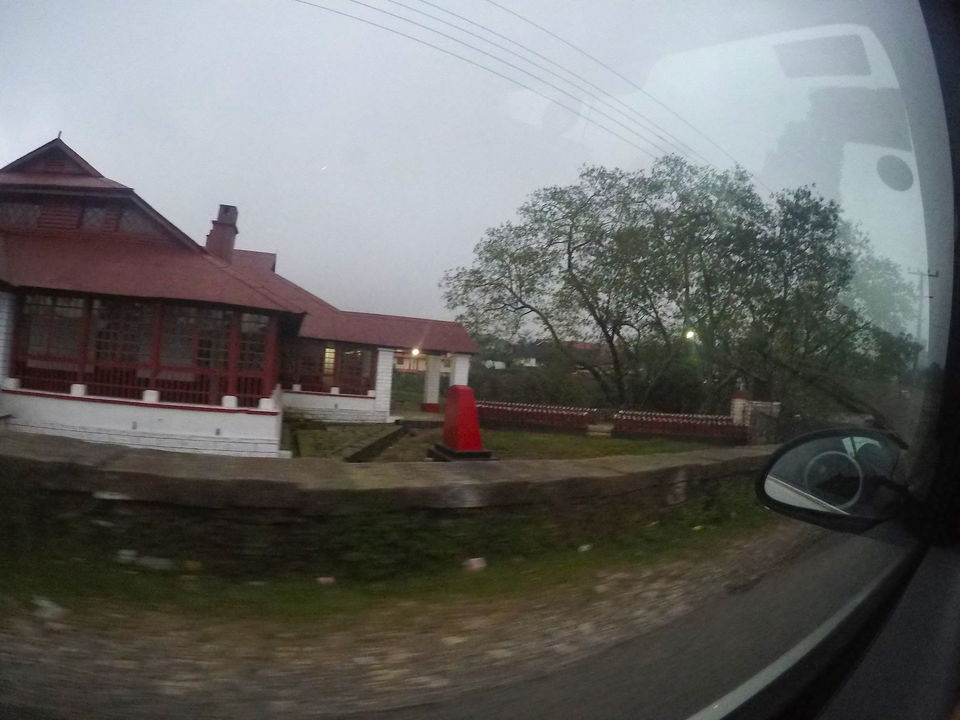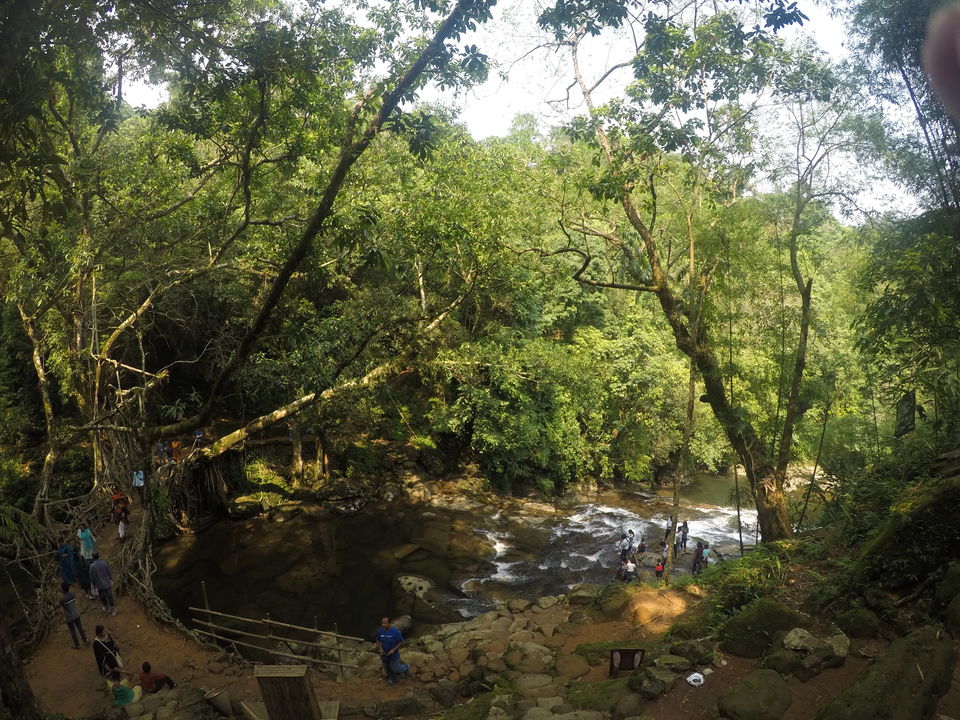 Next day we started for Dawki. It's about 30 ish kms from here. However, it took us good hour and half to reach. Dawki is a river side and one can see the border or I would say you can see Bangladesh just around the corner. At the junction Dawki river becomes Goyain River as soon as it crosses border. You can see army around making sure no one goes from here to there. Must do is the boat ride @ Dawki river.
Day 7/8: Shillong is the capital of Meghalaya and is a small hill station. It lives by its reputation of vibrant cafes with good music and great food. With no plans as such for Shillong we just spent 2 days here just strolling around. Checking out cafes, going to various view points and just breathing in the place. And something interesting to try is the local market. The variety of fruits, vegetable & meat you will come across will blow your mind.
Other places to see around: Shillong view point, elephant falls, Umaim Lake, Ward's Lake. Cafes like - Café Shillong, ML 05, Dylan's Café etc.
Day 9: We returned back to Guwahati. I was suggested to try Assamese food at "Mising Kitchen" before leaving. And I did. It was a perfect blend of ethnic cusine. Duck is a must try.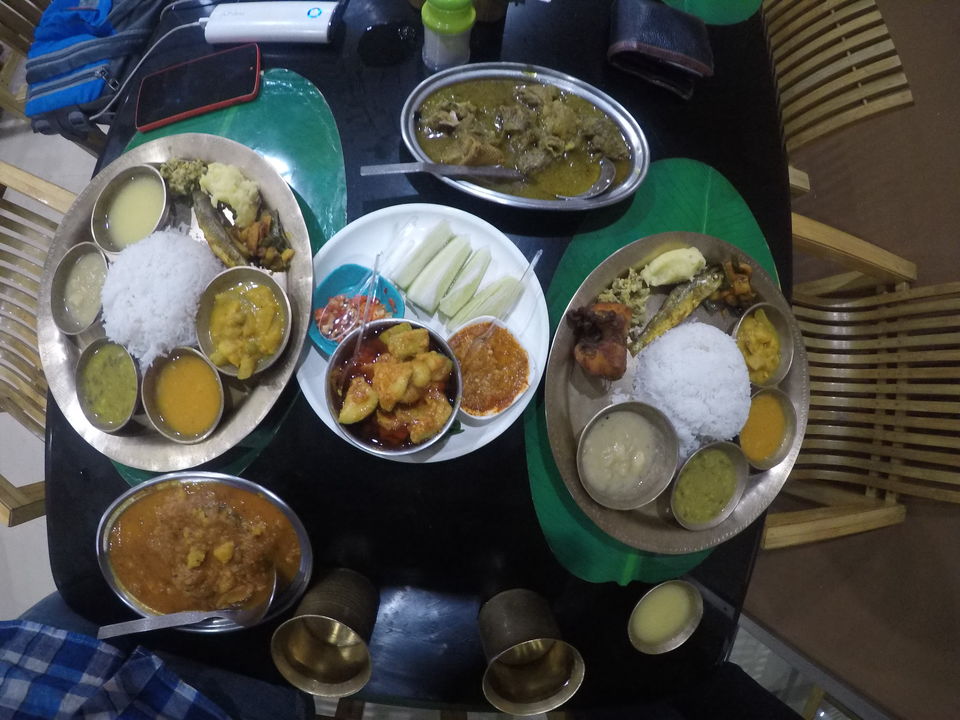 All wells that ends well. With a smile on the face and content in my heart I was ready to leave Guwahati, taking away beautiful memories and yet another list of other places to go back again.
Few things to remember:
1. No permits required.
2. For cab services and rooms you can check out Google, Booking.com, Makemytrip etc.
3. If you are not a spontaneous traveler then I strongly suggest to book the stay in advance.
4. For cabs, ask around few before finalizing. There is always a huge scope of negotiation.
5. Try local shops for food. They serve absolute treat.
6. Carry extra clothing as it rains a lot and drying of clothes gets little difficult. Umbrella is a must.
7. Carry a pair of comfortable pair of shoe for Living roots hike.
8. Take care of your waste plastic and do not litter.
Frequent Searches Leading To This Page:-
List of Meghalaya Tour Packages, Meghalaya itinerary 5 days 4 nights, Meghalaya Tour Packages from Ahmedabad, 3 day trip to meghalaya, meghalaya backpacking guide