I tagged along to Naukuchiatal with Shilpi Singh, also known for her work as a Leadership Coach. Shilpi had decided to launch the women travel vertical - #reclaimyspace. She did so with an all women paragliding event "Fly Like A Girl".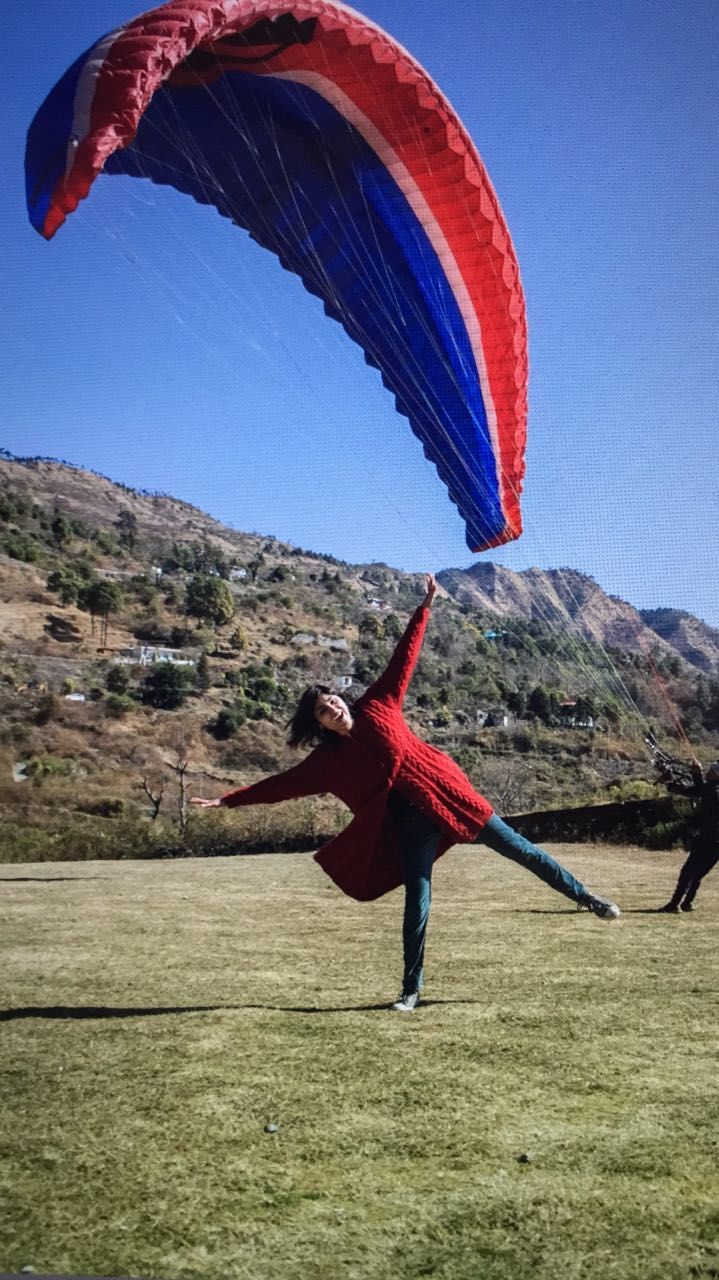 We took the train to Kathgodam, and then drove in the popular Maruti Van cabs to the Unhotel cottage close to the paragliding point - "Valley View". This cottage is perched amidst pine and oak forests, peach and plum orchards, lemon groves, cultivated terraces, and meadows.
The program was designed to have fun, make tryst with nature and have time with Self - for reflections and intimate Life coaching sessions.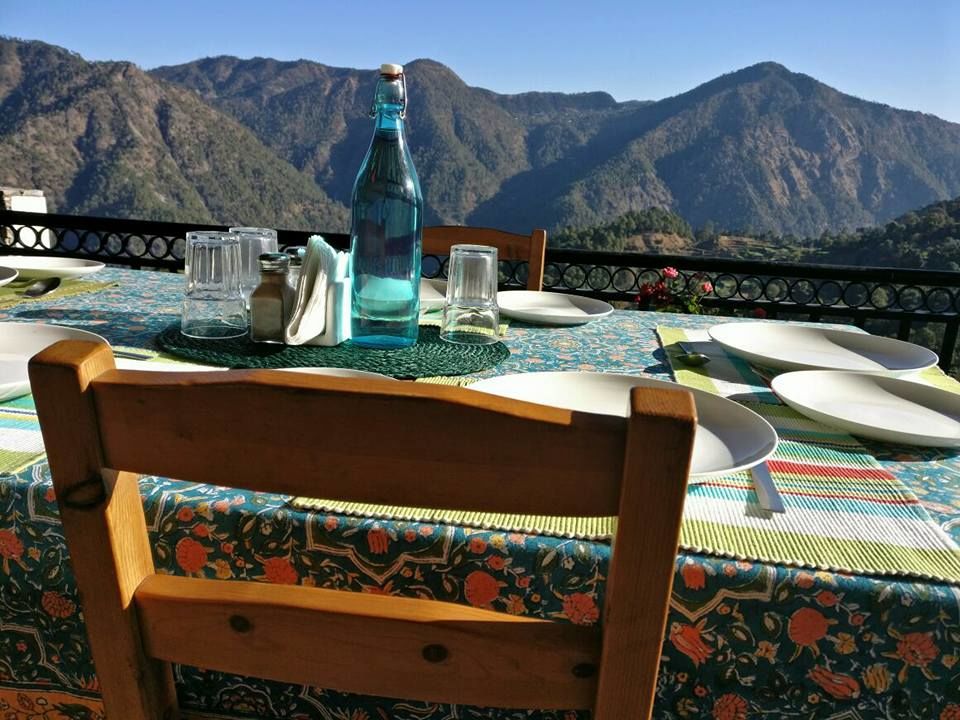 The main idea of #reclaimyspace is to encourage women to be confident about spaces - physical and mental and do things that they want to, and this is done through travel. Adventure and sports, which is not just about fun but a great symbolic message about a woman's confidence and aspirations to the outside world. Paragliding gives the thrill and the rush that can surge any woman's confidence to its pinnacle.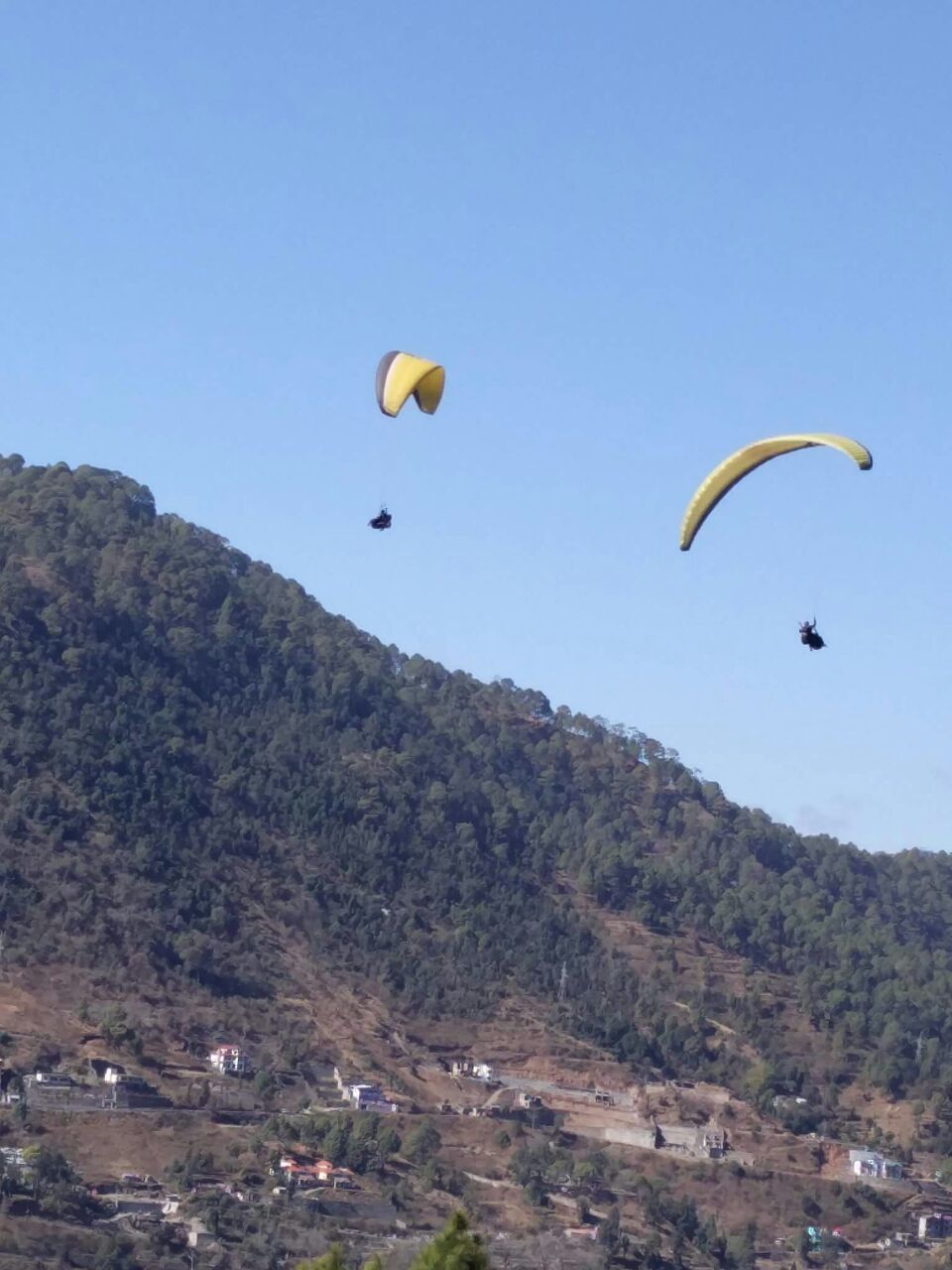 Paragliding in Naukuchiatal
Naukuchiatal means the lake with the nine corners. Surrounded by forests of deodars and oak, at an elevation of over 3700 feet, Naukuchiatal, it is home to 700 species of butterfly and 500 species of bird. Entrancing landscape and biodiversity is not the only motivation to paraglide in Naukuchiatal; it is a heaven for trekking and cycling. There are many lodgings, hotels and rest-houses in Naukuchiatal.
Temperature ranges between 20⁰c – 28⁰cin summers which is March to May; and 1⁰c – 18⁰c in winters which is October to January. Naukuchiatal has come up for paragliding in India. Timings normally 9 am to 4 pm in winter, and 7 am to 6 pm in summer. Prices range from Rs.1200 to Rs.1500 per person per flight which includes a two-seater joyride with an instructor and all safety equipment. Normal flying time is 3 to 10 minutes, and longer flights up to 45 minutes.
What is Paragliding ?
Paragliding is a soft adventure sport where the sports-person maneuvers or is guided to maneuver, a light free flying foot launched glider into the sky. It is an aerial activity that is usually undertaken from the highest points of hills and mountains in the region and hence should not be undertaken by people who are afraid of heights.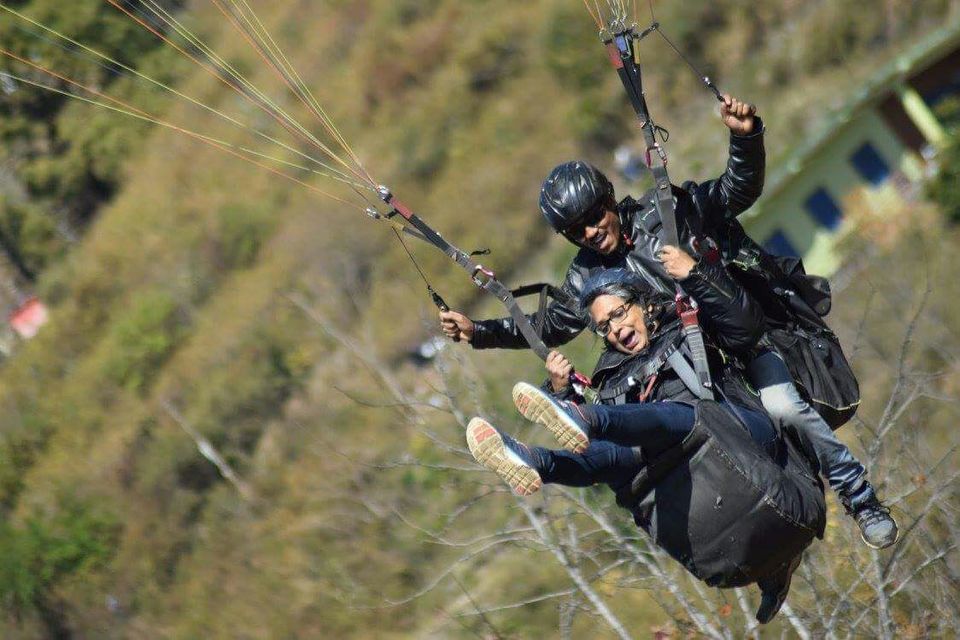 Skill and gear
Most Paragliding Schools offer both tandem and solo flights, depending on the expertise of the student. A tandem flight glider is designed to take the weight of two people. The pilot and the passenger have separate harnesses. A solo flight glider if designed for one person.
Only your doctor can decide if you are medically fit for Paragliding. Tandem rides from 3 to 15 minutes can be enjoyed by almost anybody. You do not require any particular skill set.
Avoid wearing thick or more than one pair of socks for better blood circulation. Wear sturdy proper fitting boots and wear track pants instead of jeans. Wear thermal innerwear and waterproof jackets and gloves.
Safety equipment and instructions will be provided by the Paragliding School.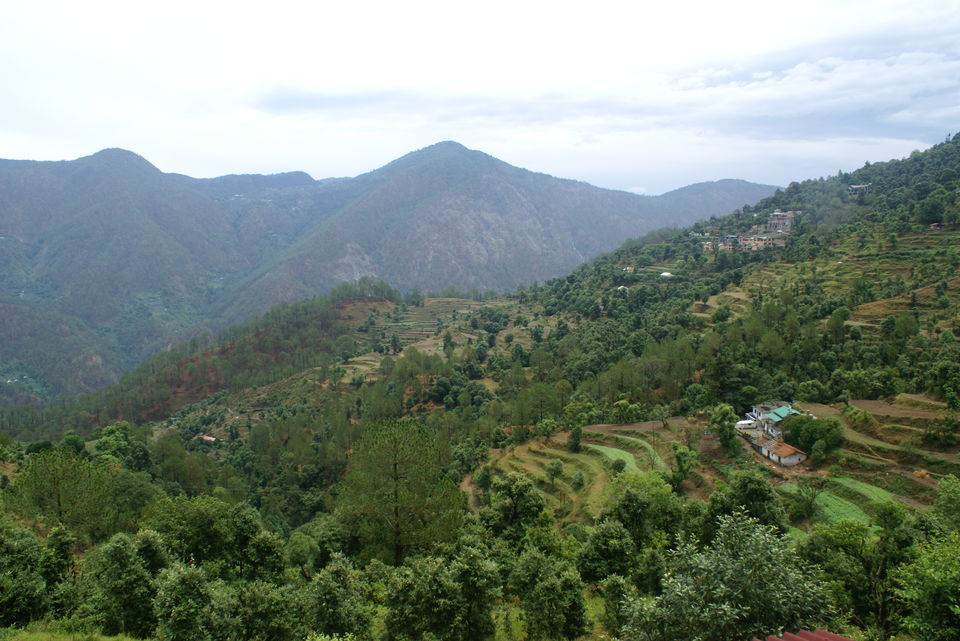 Types of Paragliding
Paragliding per say is done at two levels. One can actually see the entire valley when up in the air, which is a breathtaking sight. The lower level of paragliding is 10 mins of flying and the higher level is 20 mins of flying.
At the edge of the cliff, once you take off, you feel like a bird with wings that can soar any heights. The driver sits with you while you experience this exhilarating moment. If you are the brave kinds, you can indulge in air acrobatics and take a selfie as well. At a little extra cost, one can get a dvd of the flight you took.
When to do it
Available around the year at Naukuchiatal, dependent on weather. October and November are pristine months.
Cost
Tandem rides cost vary because of duration of flight and its location. Charges are between Rs.1200 to Rs.5000 per person.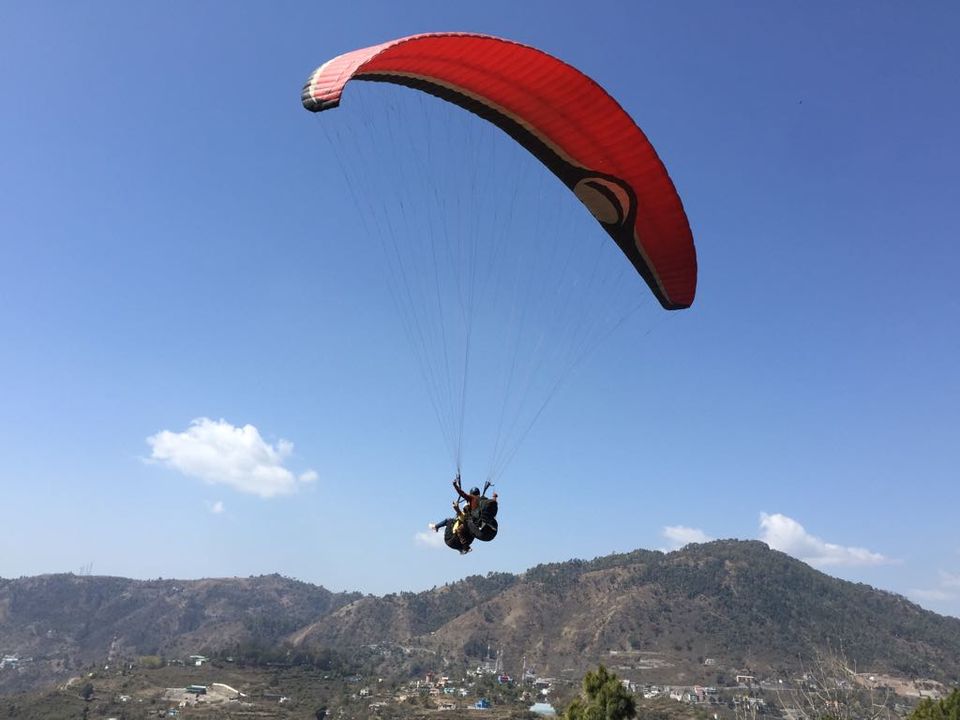 Best Paragliding Sites
Billing is one place that you definitely should visit for the best paragliding in India. The journey lasts for about 30 minutes and the timings are from March and until June. Kunjipur in Uttrakhand, Pavana in Maharashtra, Nandi Hills at Bangalore and Yelagiri are other popular paragliding sites like Naukuchiatal
Organisers
Nirvana Adventures
http://www.flynirvana.com
info@flynirvana.com
+91-9323708809
Indus Paragliding School
http://www.indusparagliding.in
fly@indusparagliding.in
+91 9869083838
https://www.tripoto.com/hotels?location_name=Naukuchiatal&checkin=2017-09-30&checkout=2017-10-01&guests=1
Photo Credits
https://www.unhotel.in/product-tag/delhi/
Frequent Searches Leading To This Page:-
Nainital Tour Package, Nainital Holiday Packages, Nainital Tour Plan, Package For Nainital, Nainital Package For Couple, Places To Visit In Nainital, Nainital Trip Cost, Nainital Tour Package Price, Cheapest Holiday Package For Nainital