FOUR RIDES
A SMALL DREAM
Travel the world on Bike.(Just like many ,now Days)
One vibe, to start the travel.
And here we go...
It starts with one miss call from the friend(brother), and ending up with my 1st long ride on bike, which is 860km. from my home town, Valsad.
Day 1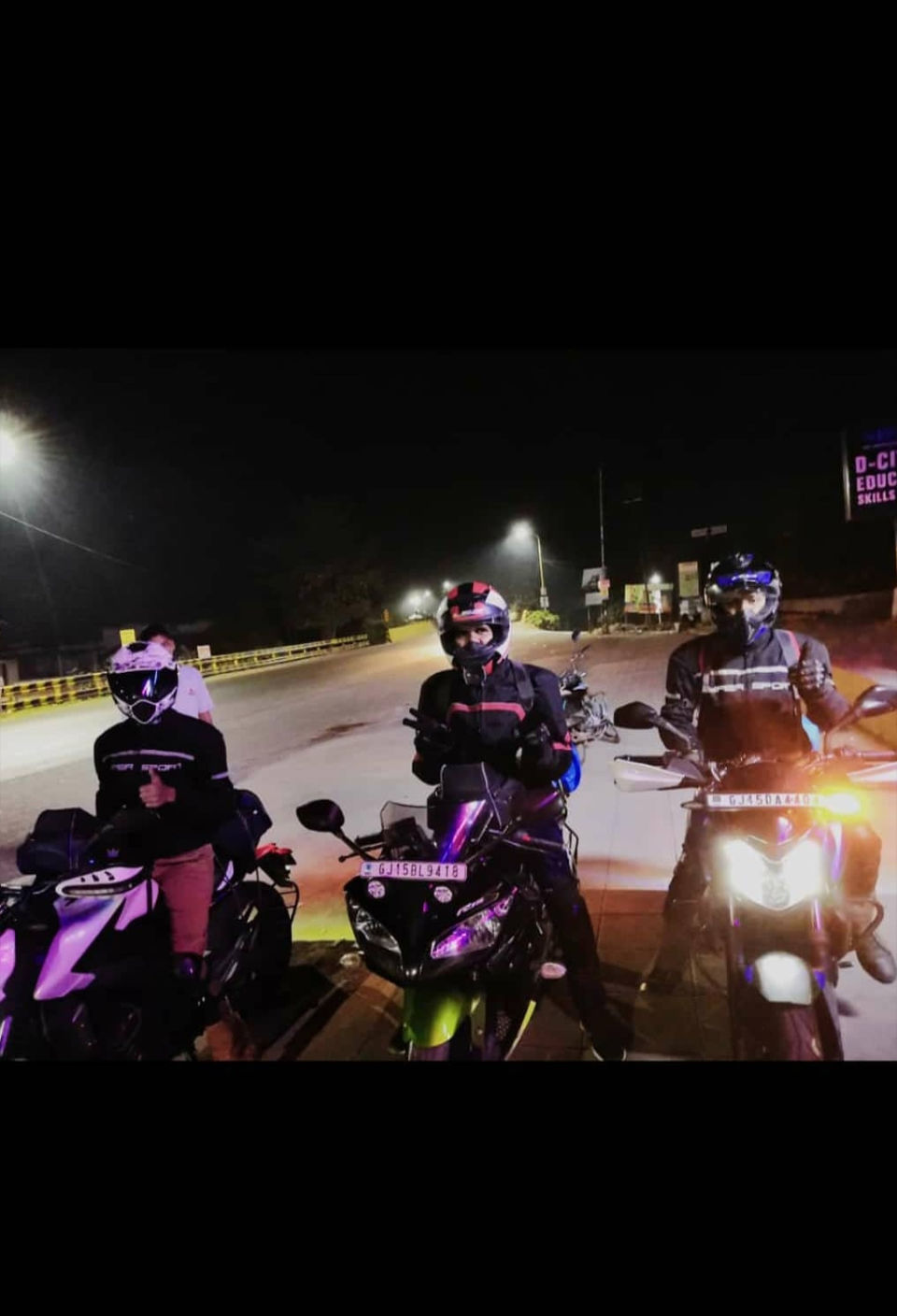 Early morning start up from the Valsad , one other fellow rider will join us in Pune.
Preparation
Bag packing- Clothes, bungee strips, fogg lamp , mobile charger or power bank in tank bag.
Small tips- Always have a nice sleep before this kind of rides.
minimum 100km should done to next stop. (or whenever you feel dehydrate )
carry chocolate, don't have a hard meal on middle of ride .( you'll get sleepy. )
Ride experience and one day approximate costings.
on 1st day of ride we had a mix vibe day.
Ride experience :- Just know your machine, Feel the thrill and let it go, ignore the all kind of bad vibes! just feel the Road and let it go.
One Day costing:- Day 1 is like 670km for us, so costing is like 
1) 1000INR. for petrol,
2) 300 For morning snack + Lunch and water bottles.(say various for person to person)
3) Hotel by OYO Rooms with wizard and some coupons we managed to get our room in 750INR. for night.
So, total coasting will be for one person is approximately 1500INR per Day.
If you Choose Travel by Train it will cost you approx 600INR For 1st Day.
Again, it depends on some personal choices. But yes  it will be middle class nice budget friendly costing per day for Reach to Gokarna.
Day 2 will be in next part and costing with nice pictures along with in it.