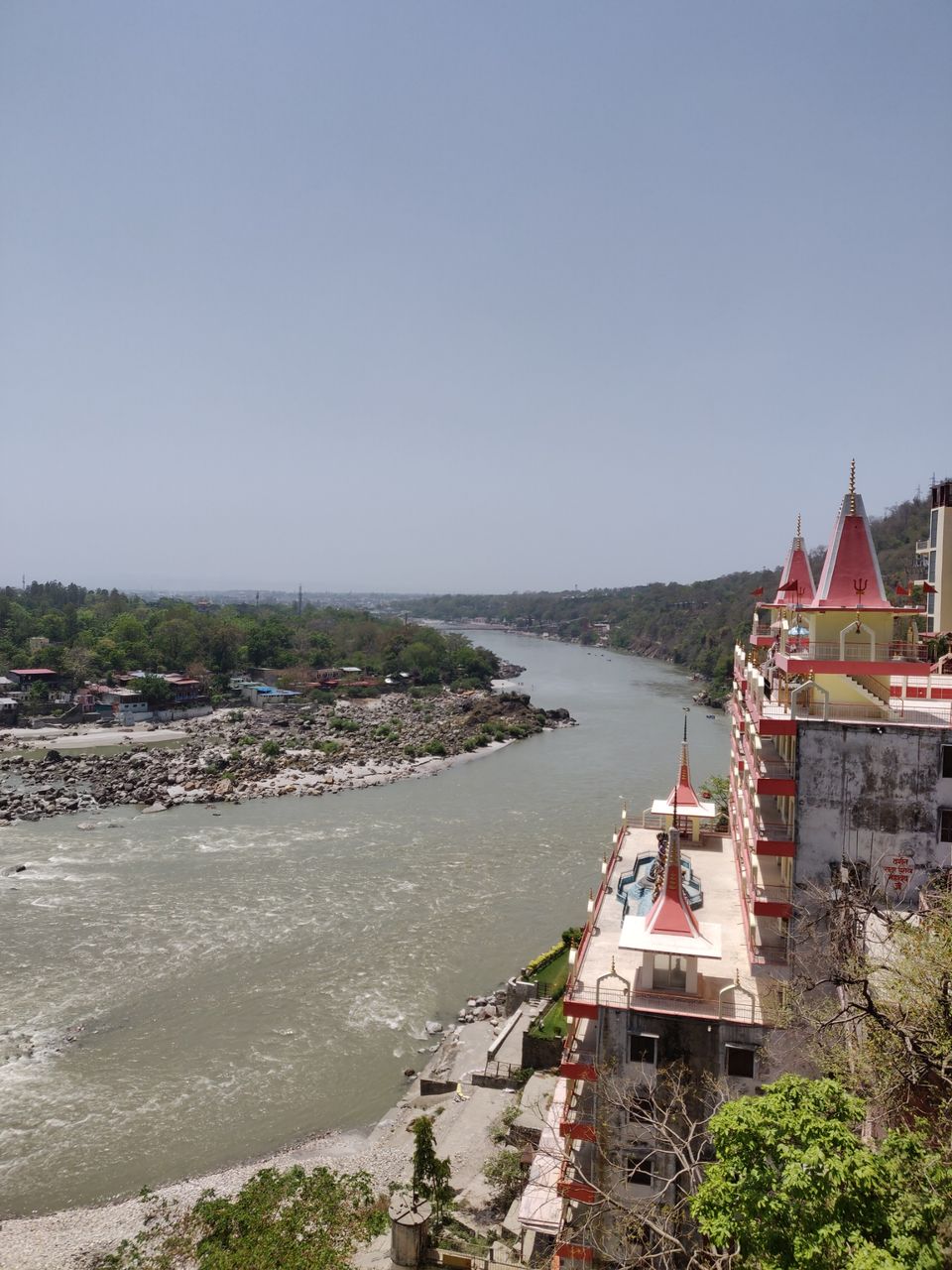 On my North India trip, I decided to visit Rishikesh for one thing and one thing only. Bungee jumping. It has been on my bucket list for so long and finally I got to do it. Yaay! I was in Rishikesh for two days and I decided to do rafting on the first day and Bungee jumping on the next day. I was there on a weekend and little did I know that one should make an advanced booking in order to book your slot for Bungee Jumping. I callee up Jumping Heights and the guy on the phone was really helpful and asked me to come the next day early morning to see if there are slots available. That being said I moved on to the next adventure on the list. White Water Rafting. So I enquired about rafting at the hostel I stayed in and they arranged everything for me and all I had to do was show up at their office. Ok guys.. so you need a minimum of 6 people to go rafting. Since I was going solo, I had to wait for some other group which is in short of people. It costs you Rs.1000 per head, which includes rafting, safety equipments, transfer to the starting point and back to the office from the end point and a common dry bag which everyone can use.
I went for the 16km one and it was super exciting and super fun. Once you reach the starting point, they'll unload the raft and all the equipments and walk down to the starting point where you will be given a safety briefing. They tell you the basic techniques of paddling, terms they use and it's meaning etc. One you're done with the briefing you're ready to go!!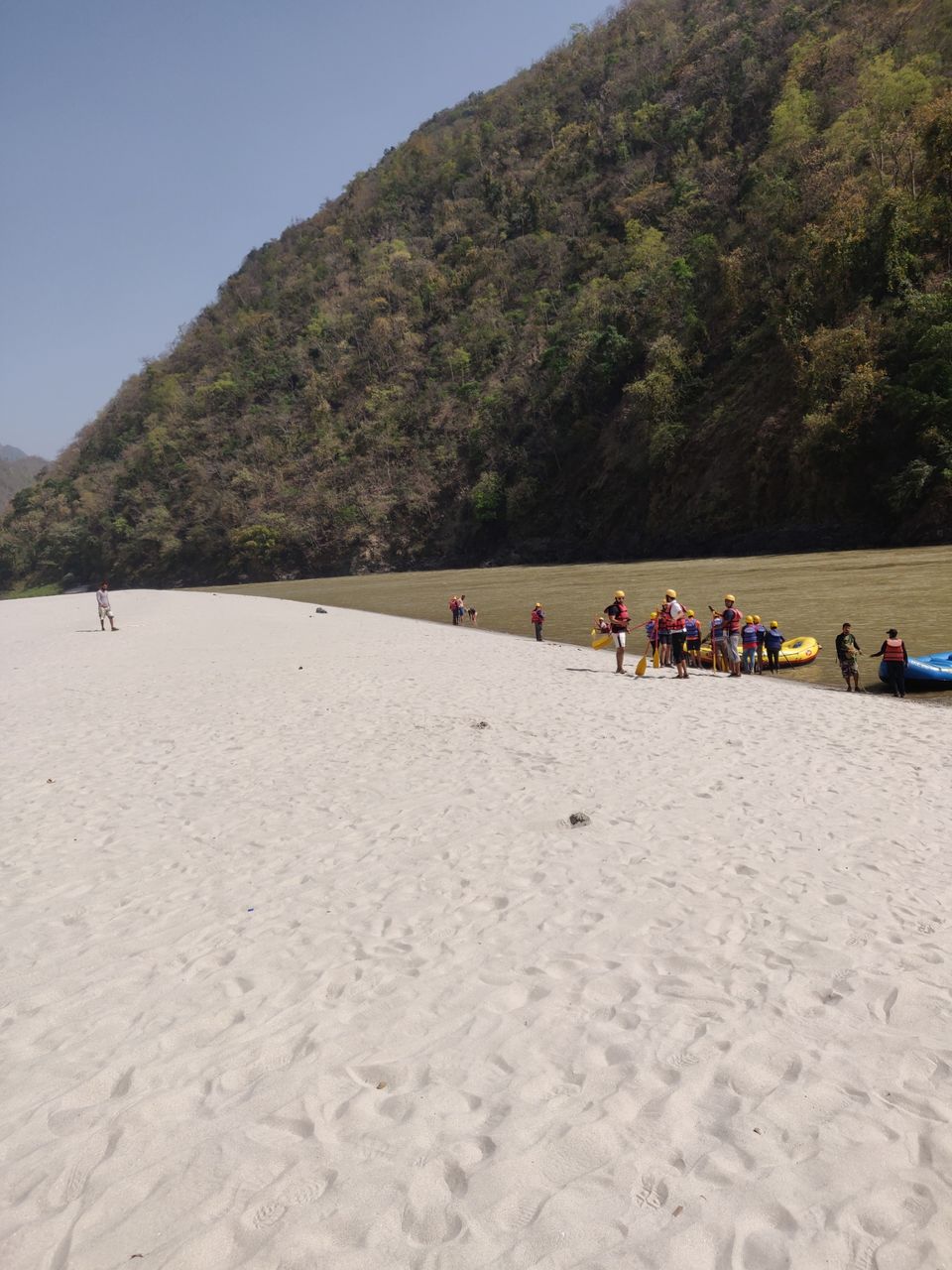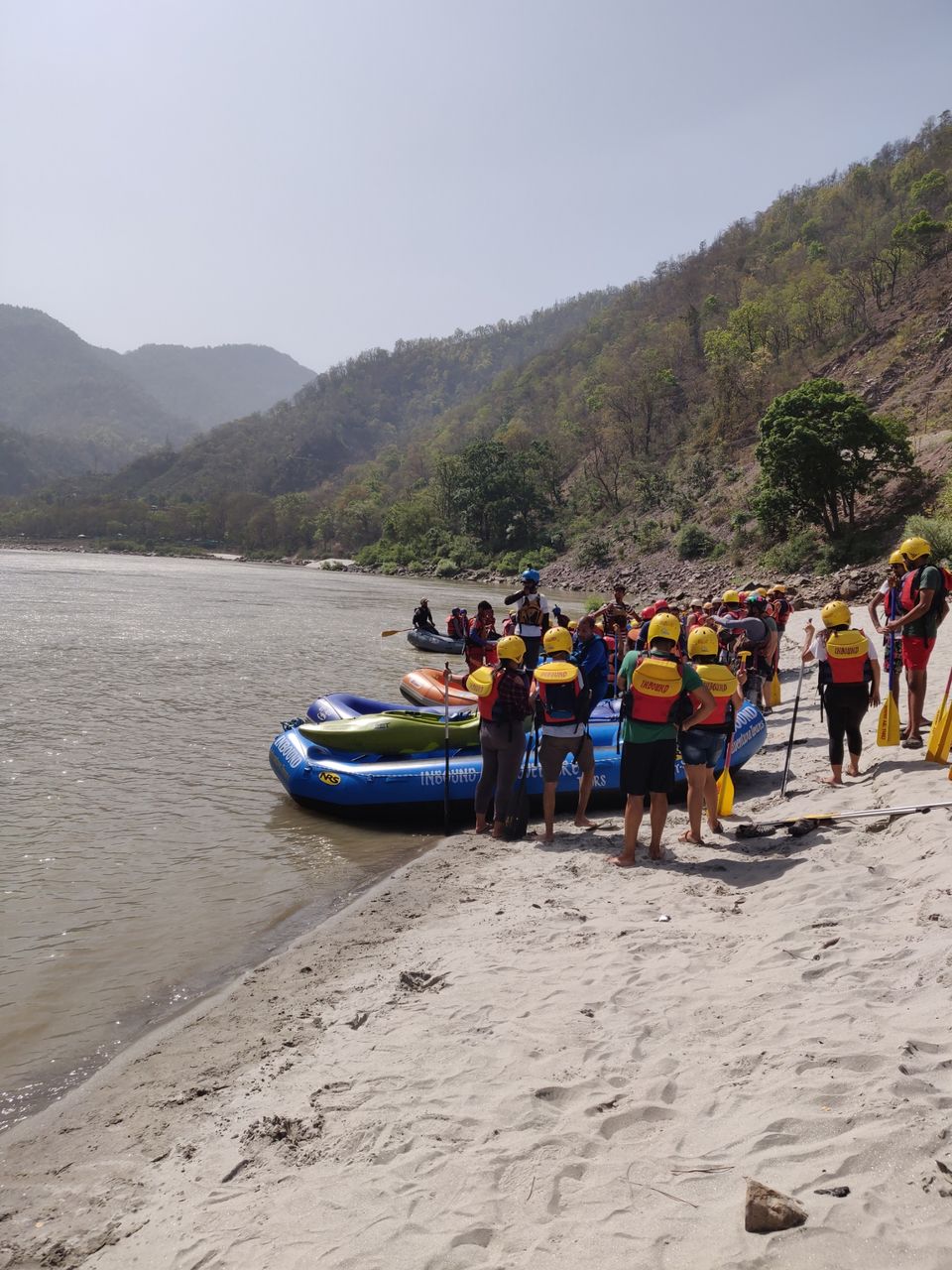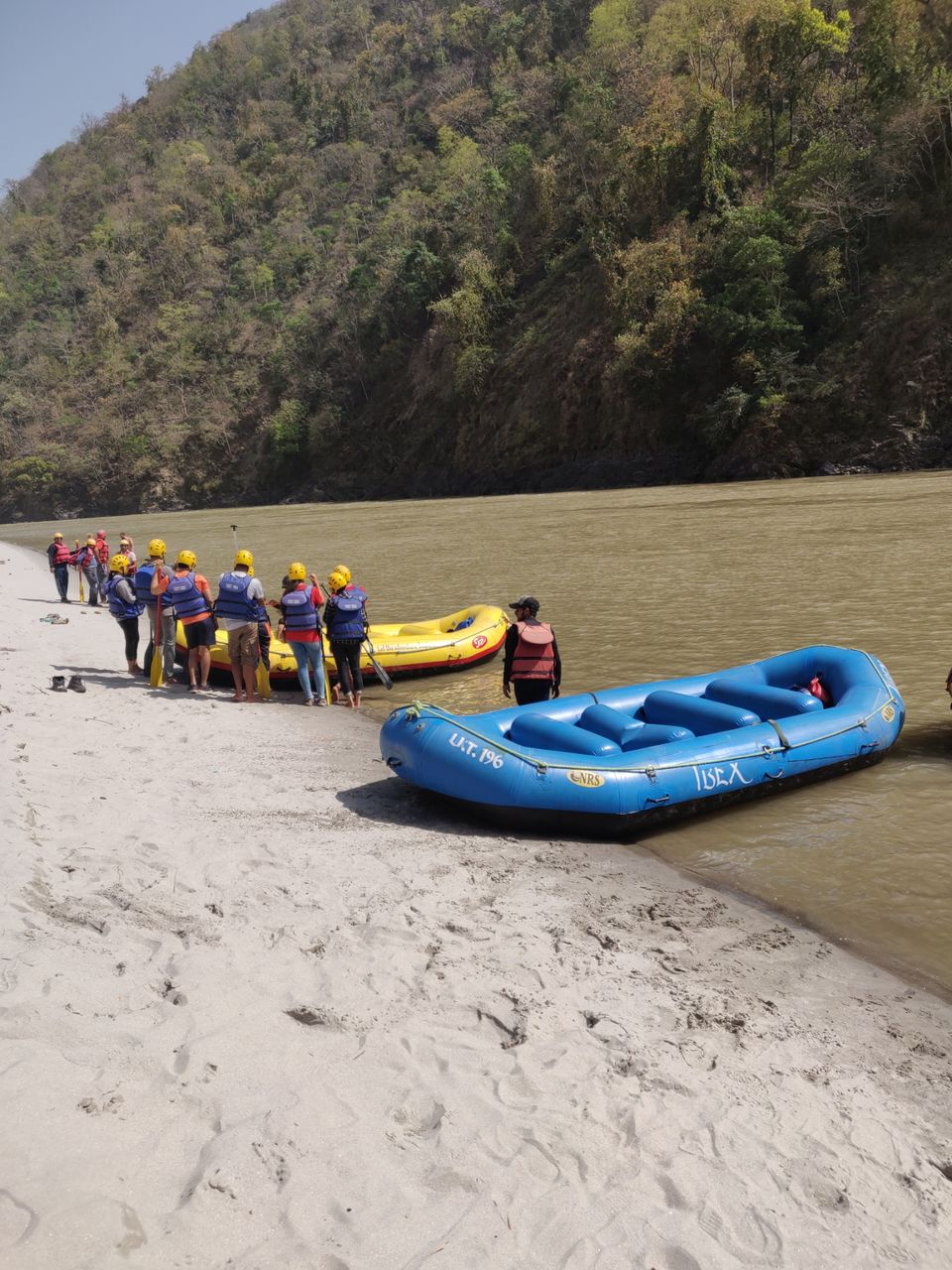 White water rafting is so much fun and it's very famous in Rishikesh. I'd suggest everyone to do it because it's a lot of fun and really safe. There is absolutely nothing to be worried about. There were 4 rapids which is the most exciting part and you can see the rapids from a distance and then you gear up for it in all excitement. The raft goes as high as 60-70° on those rapids and I cant explain how much fun it can get. Sometimes the rapids will topple your raft but I feel that's even more fun. On our 2nd rapid one guy fell off the raft and I could tell from his face that he was having fun. With your life jacket you will float away with the the current and there is no drowning. They said it can hold you for 2 days before you drown.. that's as safe you can get. Haha. They have a Maggi stop point where you can do cliff jumping which again was awesome. You jump into freezing cold water from the scorching heat and I can tell it's the best feeling ever and so refreshing. Overall the second best thing I did in Rishikesh. Read on to hear about the most exciting thing I did in my life.
Few tips before going for Rafting in Rishikesh
1. Search online to get the best operators in Rishikesh, one I went with did not have go pros, but some operators do provide videos.
2. Plan ahead, call up the operators to see when the slots are available especially if you're less in number.

The day had finally come. I'd been waiting for this day for really long time... the excitement was clearly seen on my face, smiling with all the 32 teeth. I had to hire a scooter to get to the jump site early morning. So I did just that and had the guy at hostel arrange one for me. When I got to the jump site I was happy that I was among the first few to arrived. As soon as they opened, I went n spoke to the guy, who thankfully took me in. The the fist thing they show is a promo & safety video, then one need to check their weight, and then sign the waiver form. I was the lucky one who got the first slot of the day for bungee and I couldn't be more excited. As soon as the process is done, one can sit in the cafeteria where you get basic sandwiches, burger, juices coffee etc. This is where they play the videos of people doing the jump and your video, once you are back from the jump.
Finally it was time for the most exhilarating experience of my life. I walked down to the jump spot and I'm the first one there. Lot of excitement builds up in my mind. As I gear up and get ready for the jump, I have to say that they are the most professional adventure sports team I've met in my life. Super friendly staff, giving you all the confidence you would ever need. Final spot where you sit to get the safety checked, if everything is in place and then comes the scariest part of your jump. Walking up to the edge. Whatever you do don't look down. That's exactly what I did and as they counted to three I jumped as if I'm diving into a swimming pool. So much of adrenaline rush flowing through your body as you jump... And then it hits you.. the first pull from the bungee and then it tosses you around like a cowboy does with his rope, but slower. Now you hang upside down swinging from one side to the other until they lower you to the bed and lie there with all smiles..
I just couldn't get over the fact that it all got over so soon.. I wish it lasted a bit longer.
Suggestions
1. Book in advance especially if it's on a weekend.
2. You can choose the pickup and drop service provided by them at a charge of Rs.300 .
3. Even if you have not booked, try going there early in the morning to see if slots are available.