Life's too short to sit in an office all day, hating on your boss. And too short to live in one city all your life! Thus, travel became my mantra, my catharsis ever since I quit my job and took my final exam. I decided to travel to Agra, for a training initially but stayed there for much longer, and realized I wanted to be on the road, live out of a suitcase for some time now.
BUT, there was a big but! I was near broke, I could barely make ends meet, and I was seeing months of travel in India, with only a few thousands left in my bank account, not enough to buy me two meals a day, forget rent, tickets and every other liability that travel brings along. But I went ahead anyway, and how!
The Route
Agra – Jaipur – Pushkar – Jodhpur – New Delhi – Deoria Tal – Chandrashila Peak – New Delhi – Goa
Duration
Three months – Initially I had decided to do just Agra and Rajasthan, then it got really fun, and I explored more opportunities. Thus, came the mountains and the beaches in my list. So starting Agra in November, Rajasthan in late November and half of December, Chandrashila during Christmas, the trip ends in Goa in the end of January.
Finances
While I was in Agra, the hosts at my hostel knew of a secret spot to view the sunset over the Taj. And this one time, my host got injured and needed to rest, so he asked me casually to take the guests out on a bike tour to that secret spot. I agreed to it impetuously, and took no time to realize how much I loved story telling and showing people around.
Then I helped them paint the furniture for the new cafe that they were building, made art work on the wall, did check-ins and and assisted them in managing the hostel.
It was truly rewarding to be able to contribute to the travellers' community I met new people every day, learnt a lot about hospitality, touring, and humanity in general. It was a humbling, gratifying experience, and then I got to explore the city too.
And all of this for free!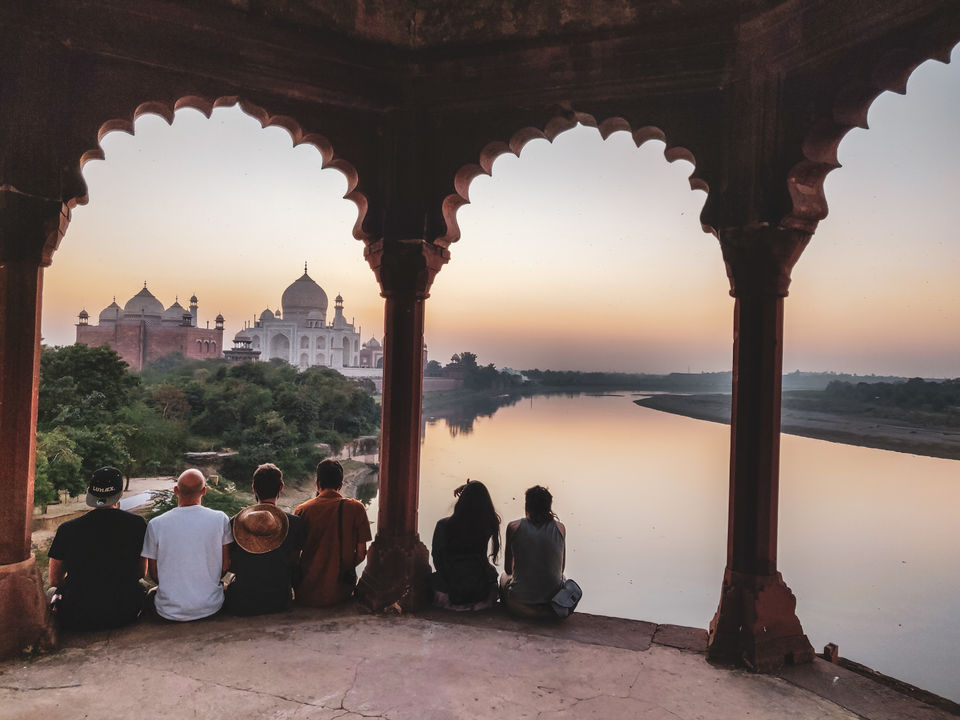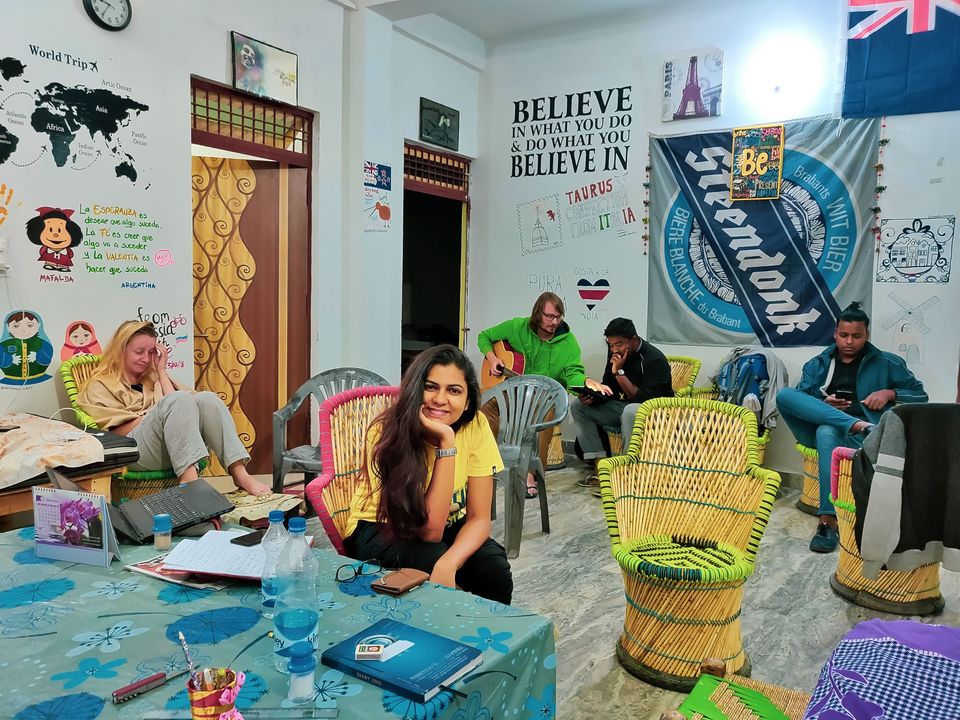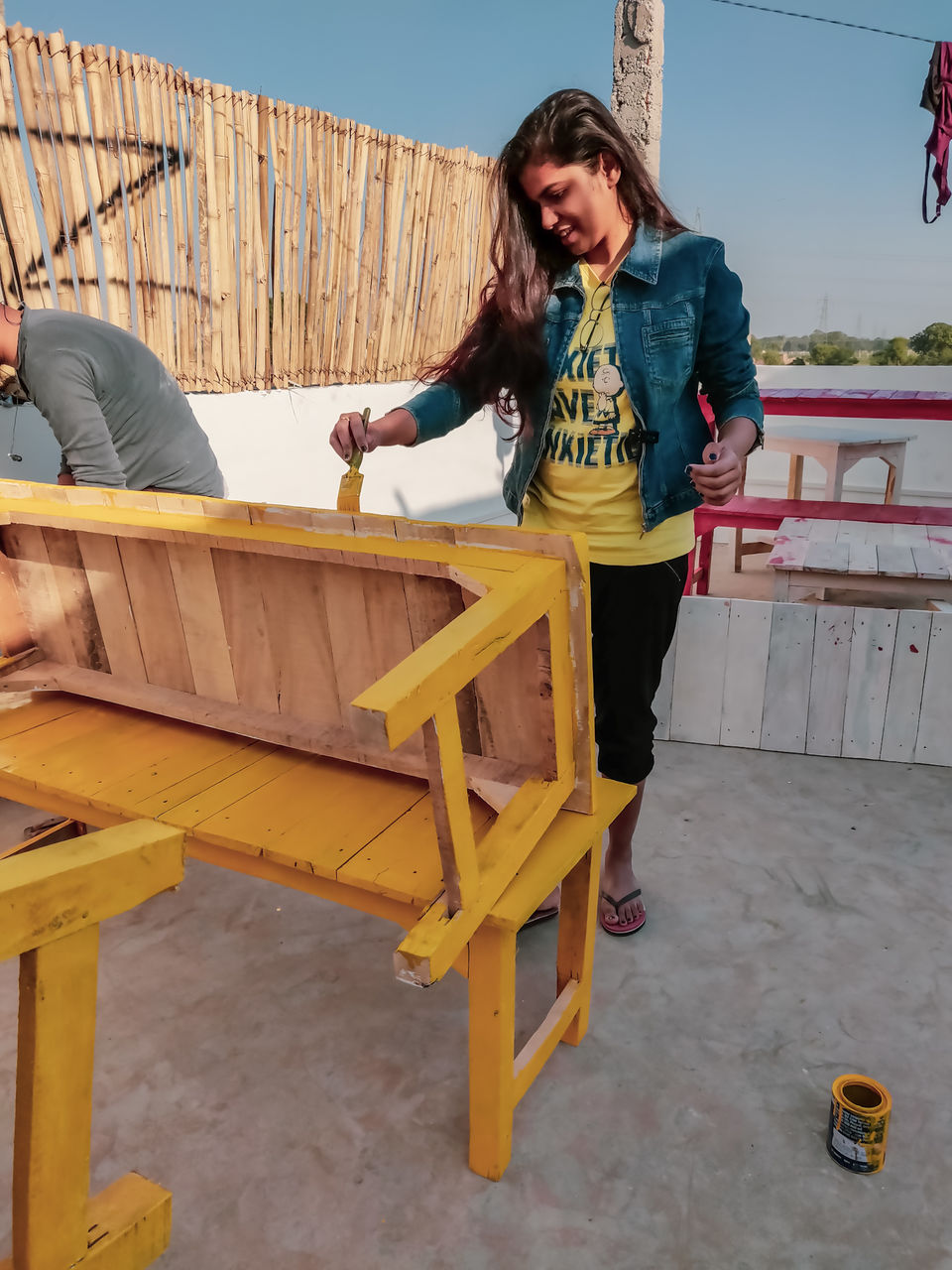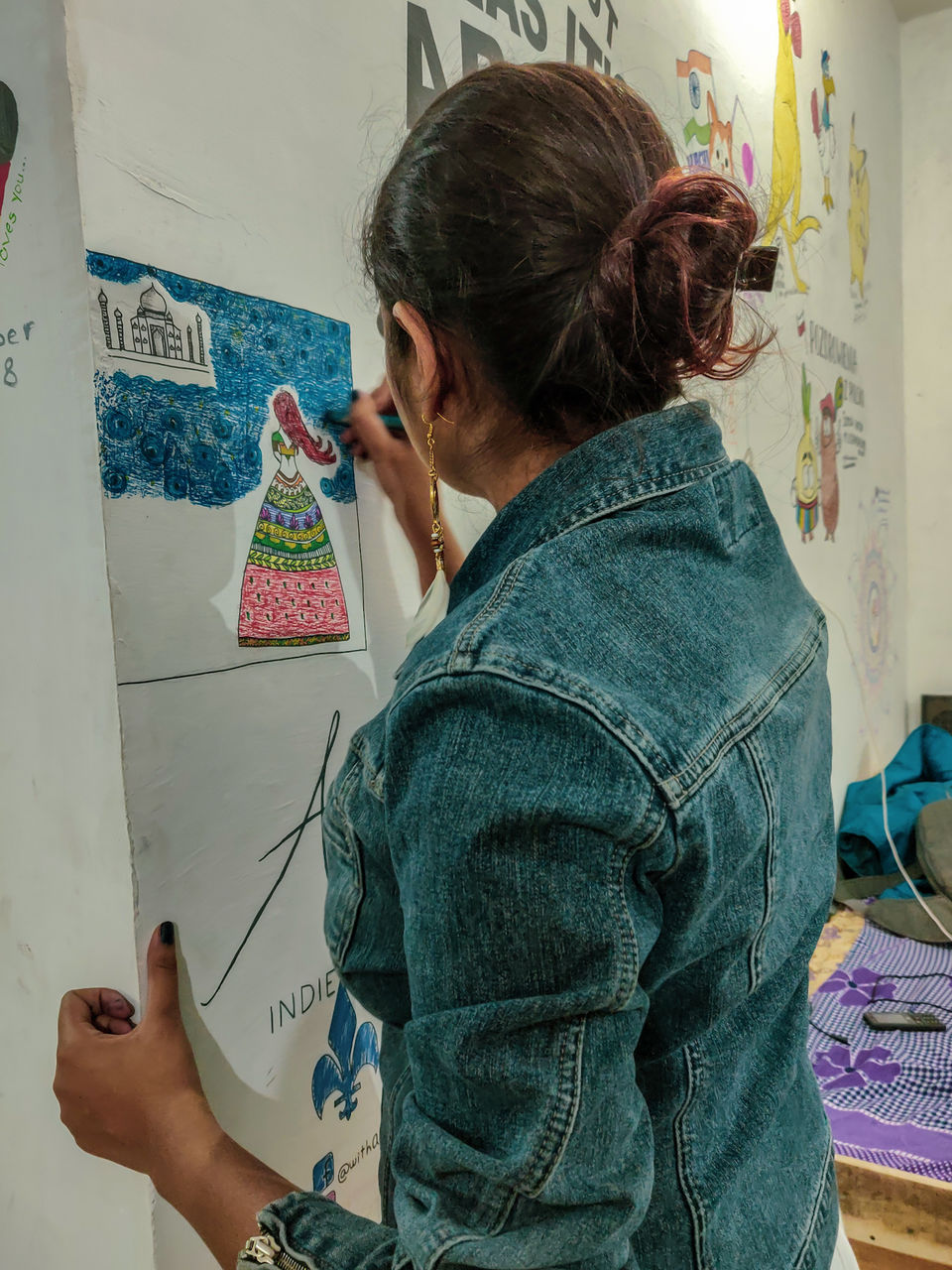 Check out the hostel I stayed at here.
I was quick to register myself with other hostels in Rajasthan and decided to volunteer and explore the heritage and culture Rajasthan boasts of, simultaneously. In my head it was already a big deal to live out of a suitcase (rucksack in my case) for a month, in Agra and Rajasthan. But the Travel Lord had other plans.
Check out my stay in Rajasthan here.
A friend of mine who runs a travel company – curating trips all over India, was visiting our home in Delhi. He had a couple of trips to Deoria Tal and Chandrashila Peak lined up in December. And very unceremoniously, he mentioned that he needed someone to lead and manage one of these trips during Christmas.
I casually checked my calendar, realised I could irrefutably squeeze in the mystifying Chandrashila trek between all the architecture and heritage education in Rajasthan.
Camping at Chandrashila = free!
And while I was in Jaipur volunteering at the Roadhouse Hostel, I was told they'd need someone in their Goa hostel in December and January. And that's how my January got sorted with sand and sunshine for FREE!
Hiccups
Even though my food and accommodation is sponsored by these hostels, the ticket to these places are not, and there are many more expenses that one incurs while travelling that I did not have covered. Plus, when travelling long term you must have a good sum of money in reserve for any sort of emergency.
So, I started writing and freelancing with a couple of travel media houses and websites, to have a steady income on the go. As I did not want to borrow a penny from my parents.
It seems really cool to see a girl with a backpack and Google Maps, all on her own exploring the world. GO GIRLS!! But it is not that easy, to live out of a suitcase, for three months, and in India.
There have been several instances where my dorm-mates have come crying after they had an ugly experience of someone stalking them, groping them, taking them to strange places, and all sorts of nightmarish experiences that a girl could imagine. It was sickening and scary to even hear about it and made me feel like running back home.
Sometimes, I'd find myself lying awake in the bed till night, I'd feel like talking to someone about my day, how I hurt my foot, what I ate, what all I saw. But, I'd find no one, apart from the little doggo who'd stay up all night and give me company often.
At the end of the day, it's been an adventure so far, every day's been a new experience. I have gate crashed weddings, danced at random baraats with strangers, I have made new friends, learnt about their world. It has been an education, a love affair. I'm loving every bit of it and I wouldn't be anywhere else in the world right now.
And as I finish writing this piece, I'm thinking of attending the Magnetic Fields Festival in Alsisar tomorrow, that's how unpredictable this journey has been. I'll post more stories from the desert, mountains and beaches again, but later. Until then, adios amigos!