Friends are those gems who make things possible, which you often fail to achieve alone, especially when you are broke AF. That line obviously implies that i must have had witnessed something similar and the end results were quite fruitful. So here's my story and let's get started!
It was a rainy winter Afternoon and we set out for Mysuru from "Namma City" Bengaluru. This may sound quite hectic for those who are aware of the famous Bengaluru Traffic. However, after hitting the nice road we completed the ride in approx 4 hrs.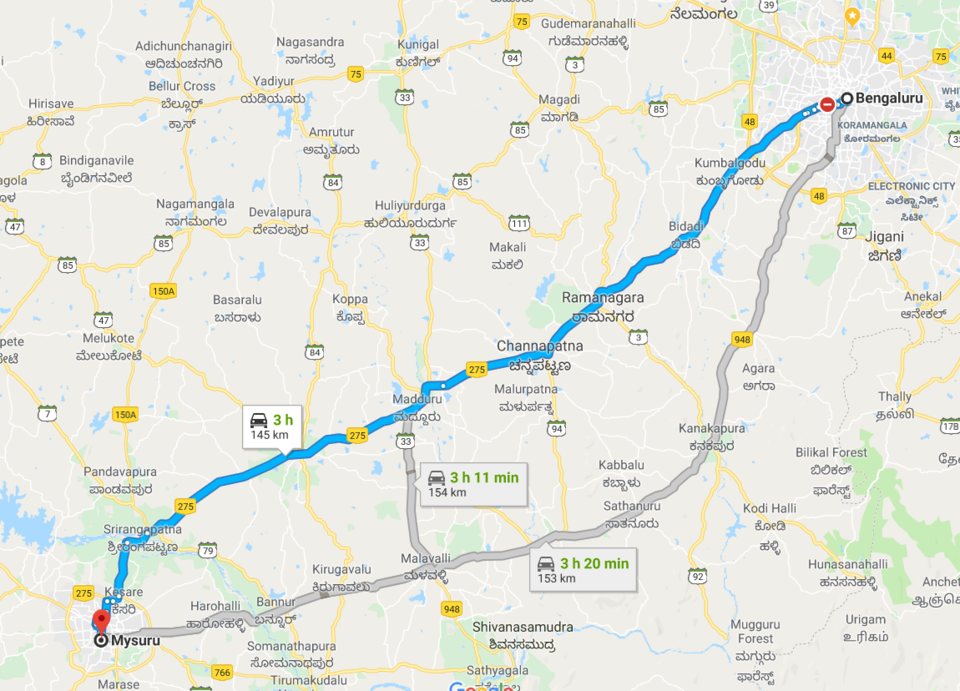 We had no prior bookings made for accommodation as we decided to spend most of the time on road only. Luckily we found a budget place to stay for the night and relax as a long day was coming right after. It was little late to roam around the city and our Day 1 ended in Karnataka itself.
After waking up early and having breakfast we decided to plan our rest of the day. We roamed for sometime in the streets of Mysuru and waited a little for the famous palace to open for visitors. Post our visit to the beautiful palace we went to the St. Philomena's Cathedral and it amazed us with it's classic architecture.
After spending sometime there we started for Ooty better known as the "Queen of hills" here in Southern part of India. The weather was quite chilled and we enjoyed our ride through the scenic Bandipur National Park. This place is home to a small population of Tigers, Indian elephants, spotted deer and other native species as well.
So here we entered into Tamil Nadu, the Second state of the trip and we could already feel that it's going to be awesome in a while. We stopped in between since we couldn't keep us back from taking some photographs of the road and the nature surrounding us.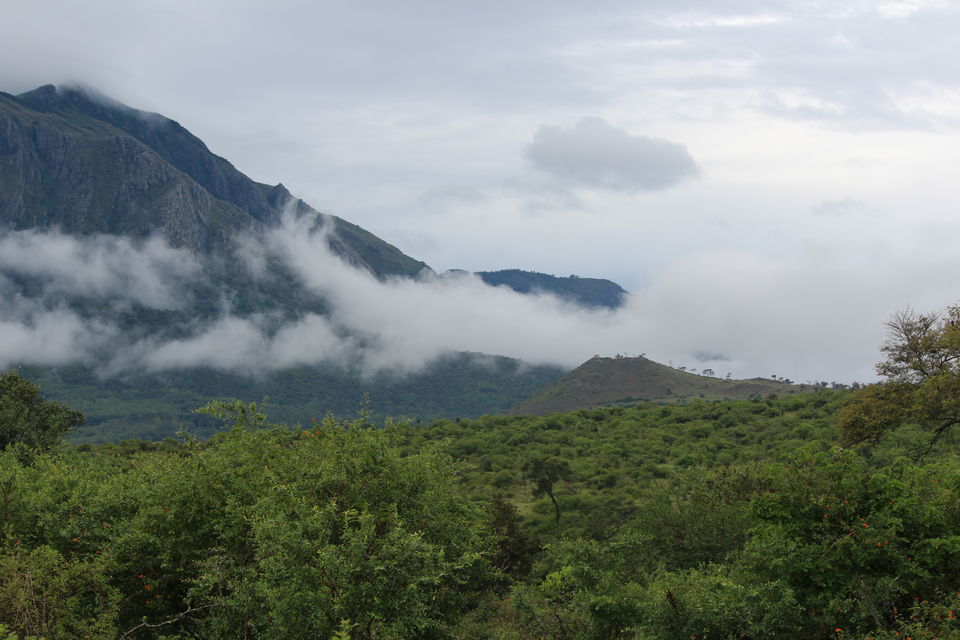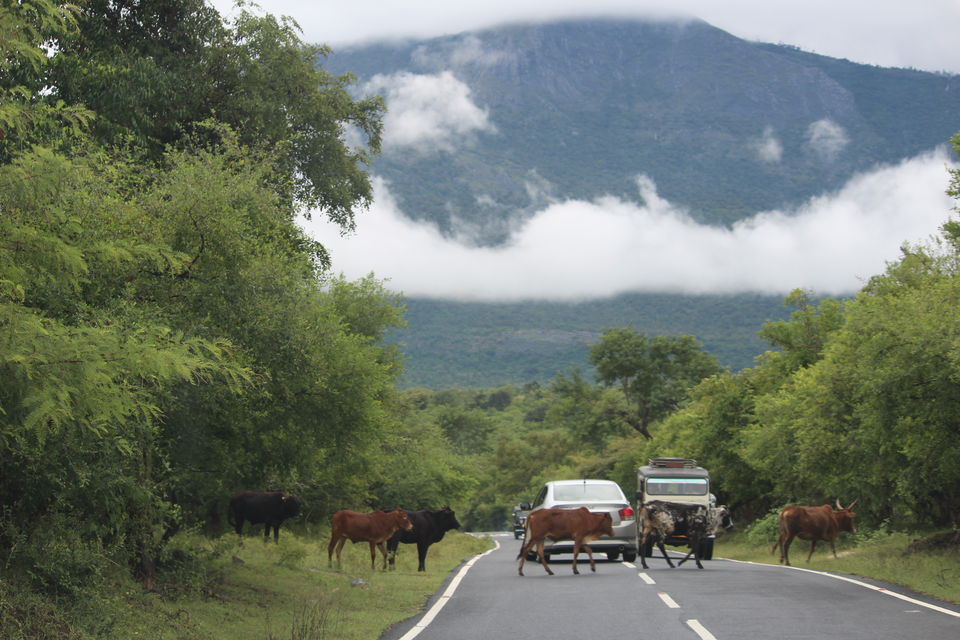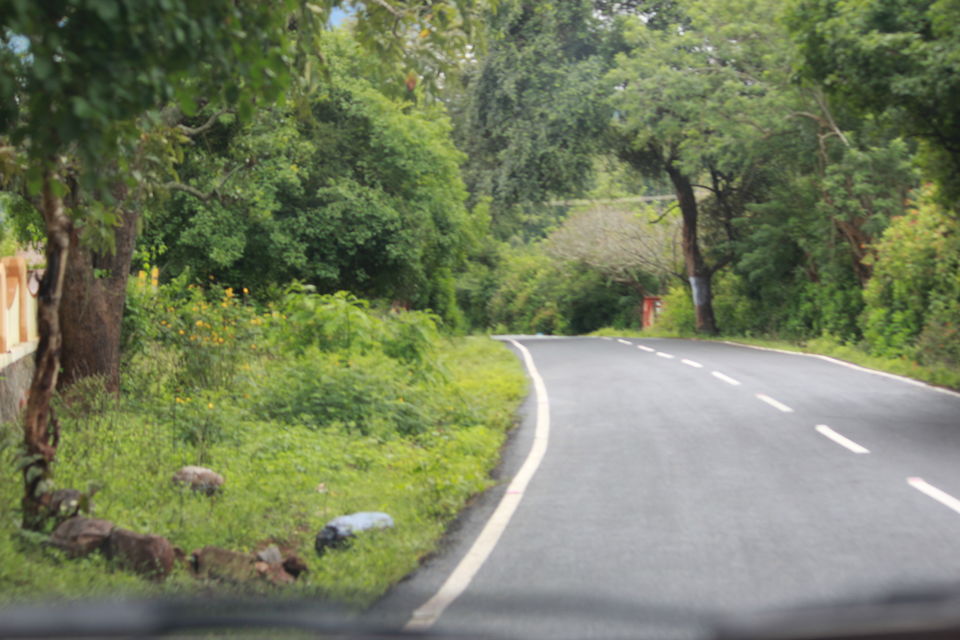 Around 3:30 PM in the afternoon we finally reached our destination. It was drizzling over there and that gave us the perfect hill station feeling literally. We checked into a budget hotel and had our lunch at a decent place. We decided to see the the Ooty lake first and we found it to be covered with thick fog. We knew it's gonna be dark early and we headed back.
After strolling around the market area we went back to the hotel. It was very cold and we knew our Day 2 was almost over. We ordered some food and planned for the next day. The thrill of excitement was still raw and we had much more to cover in the final Day.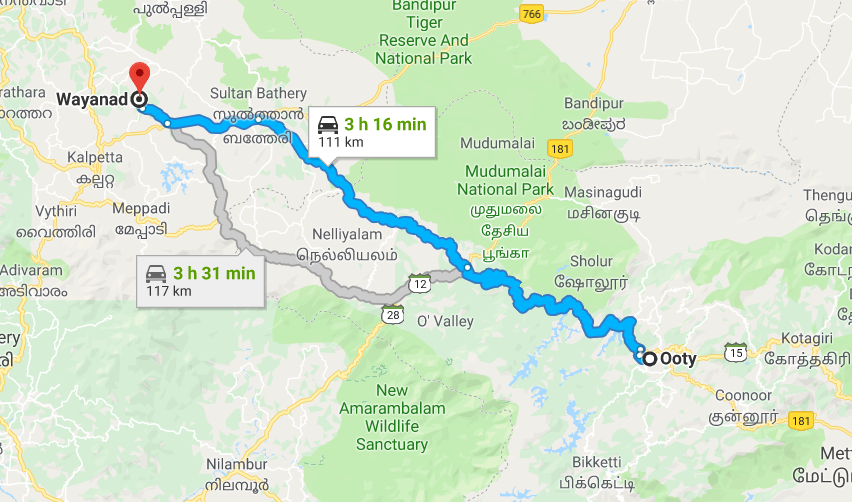 It was Day 3 and we were all set to start for the Next Destination, Wayanad. It's a rural district in Kerala(The 3rd State) and famous for the flora & fauna it has to offer. Keeping the cold aside we started after a filling breakfast in the hotel itself. We quickly googled about the places which are close to the highway and must visit when in Wayanad. Our first choice was Edakkal Cave and we headed towards it. The short trek uphill was tiring yet an unknown view was waiting for us.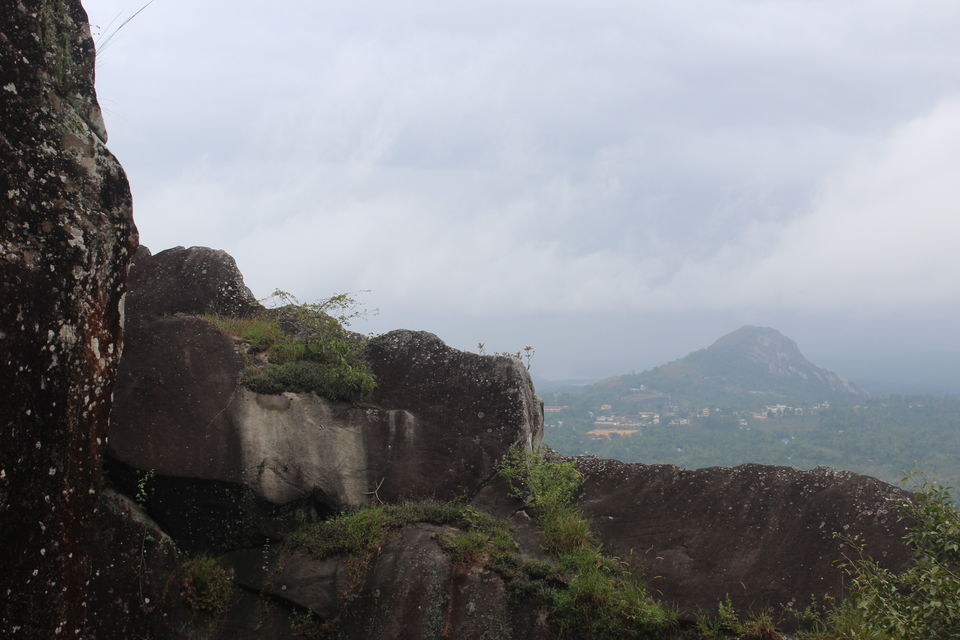 After spending sometime amidst nature we started for Bengaluru around 2 PM in the afternoon. We stopped in some random roadside stall to fill our stomach and keep it shut for next few hours. No doubt we took some pauses in between to click photos as well.
One can obviously visit Wayanad and explore it in and out.We didn't do so since we were focusing more on staying on the road throughout this entire trip. Gradually it became dark and again we entered into the Bandipur National Park, this time the experience was slightly different as we had to ride through the narrow lanes of a completely dark and dense forest.
It was around 9 PM and we started filling the heat of Bengaluru once again after spending so much time on road. As promised we covered three Southern states in a short span of Three days, rode across greenery, cities and several hills. Drove approx 1000 kms and hundreds of memories made.
I felt all these can be helpful in planning your next trip and do let me know in comments if i should add or remove anything. If you enjoyed this post, I'd be very grateful if you'd help it spread by means of social media. Thank you!