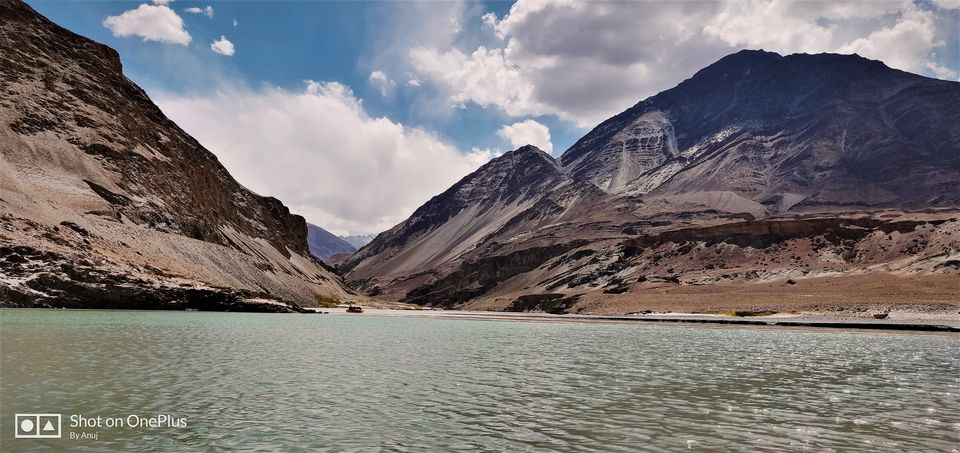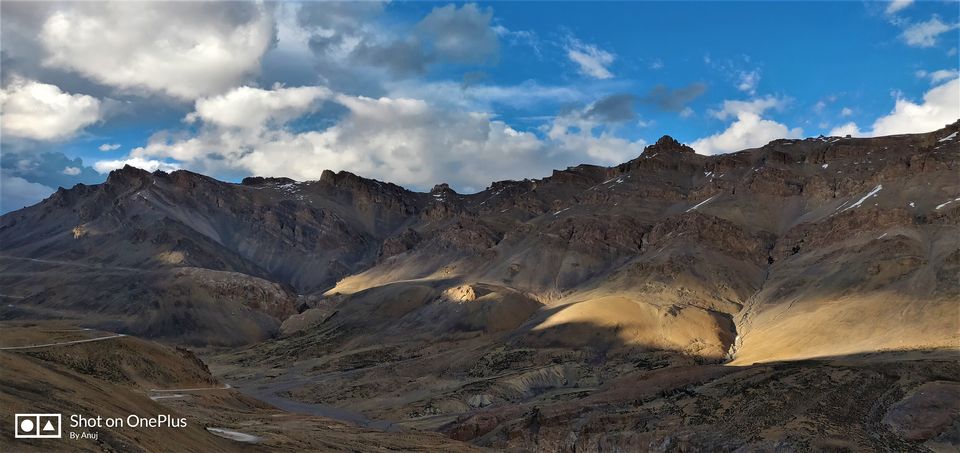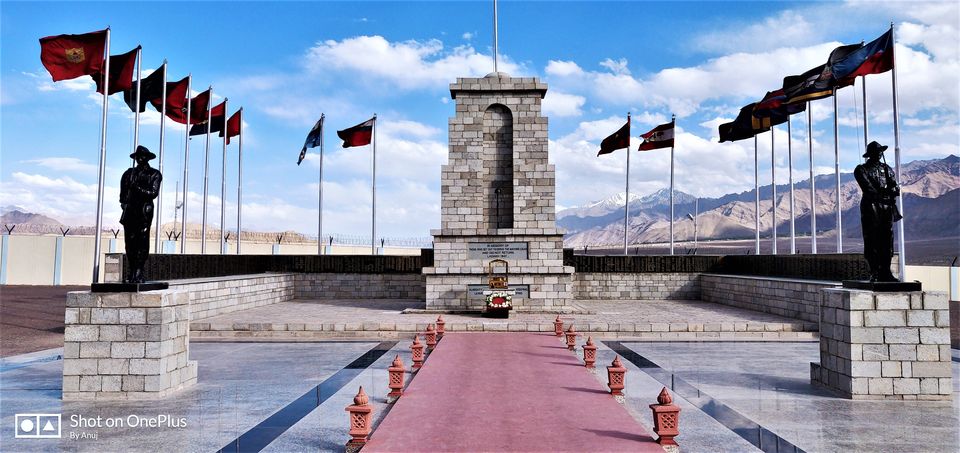 Well, it is hard to believe and yes everyone did say it is impossible, when we discussed the idea of a 10 day Leh Laddakh Srinagar trip under 10,000.
Now before we were surrounded by all the negative thoughts that this cannot be completed under 10k, we started rolling out our plans and yes finally the journey started on 7 June 2018 evening.
The easiest part of the journey
7th June - We boarded a Volvo from Majnu ka Tilla , ISBT Delhi (Rs 1350 ). Had a quick dinner at Haveli Murthal and hence our journey started , so do our peaceful sleep. Yes, we had to find a cheap place to stay in Manali ( OMG ! in peak holiday season ).
Advisable to take a Volvo for the night journey else you will struggle with your sleep.
8th June -And the hunt for the cheap accommodation begin after a quick breakfast the next morning in Manali.
We did read a blog before leaving our place, a backpacker sleeping on the Bus stop, but seriously that was not on our list.
Finally found an old Dharamshala just behind the Mall road and he said Rs 40 per room . ( Dude seriously ! We ate an omelette for that price :D )
Nevertheless it was not an option, as the Manali to Leh bus leaves at 4AM next morning , and they open the gates of Dharamshala at 4:30AM.
Finally settled for Gurudwara (Charges- Basic sewa as per your convenience ).
Manali to Pang
9th June The touch yet mesmerizing part of the journey begins from here.
Boarded the 4AM deluxe(Booked well in advance online - Rs 846 ), till the time nobody shouted "See the view" we were sleeping .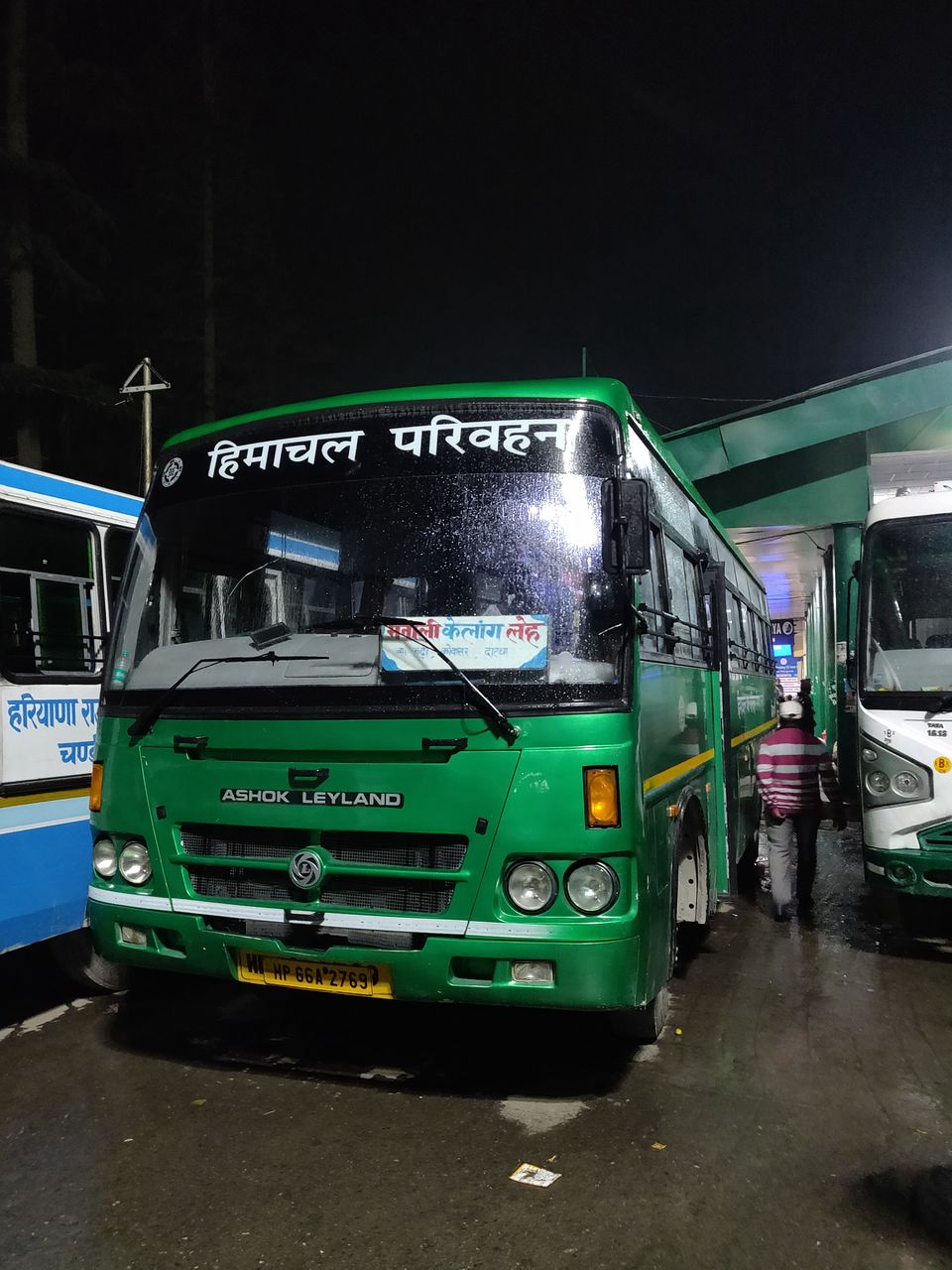 And here it starts the beauty of nature as we crossed the police check post few km before Rohtang Pass.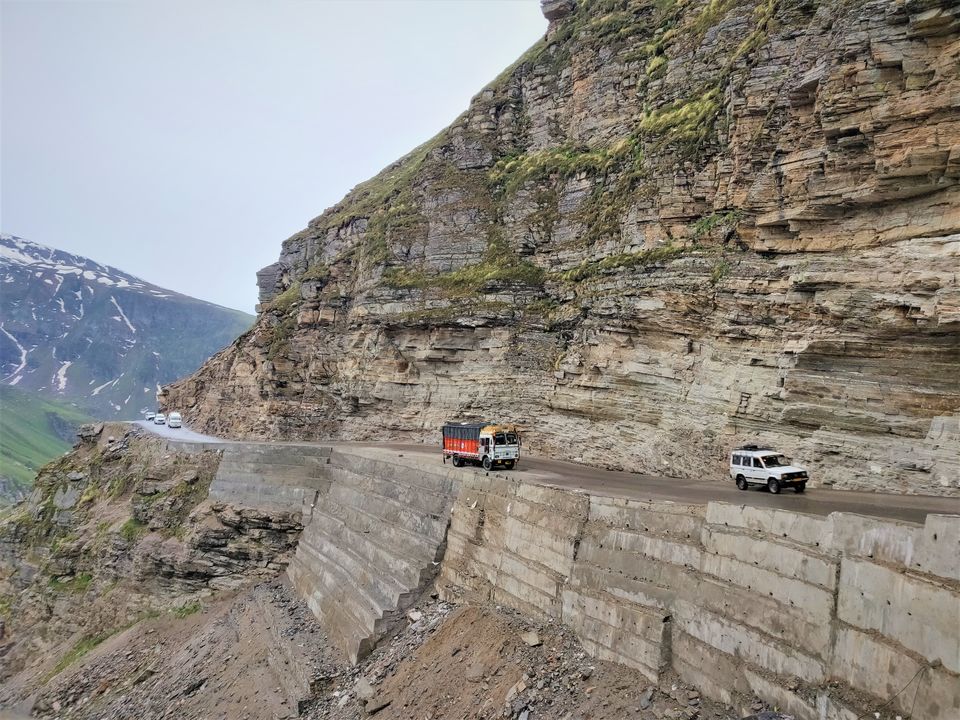 The bus stops for around 5-7 min on all the major passes and yes we made sure to utilize every second of that time.
The first stop is at Rohtang Pass around 7:30 AM and the next breakfast stop is nearby Keylong around 10:30 AM.
We did manage to see a lot of ice on Bara Lacha La Pass, and yes the view was astonishing.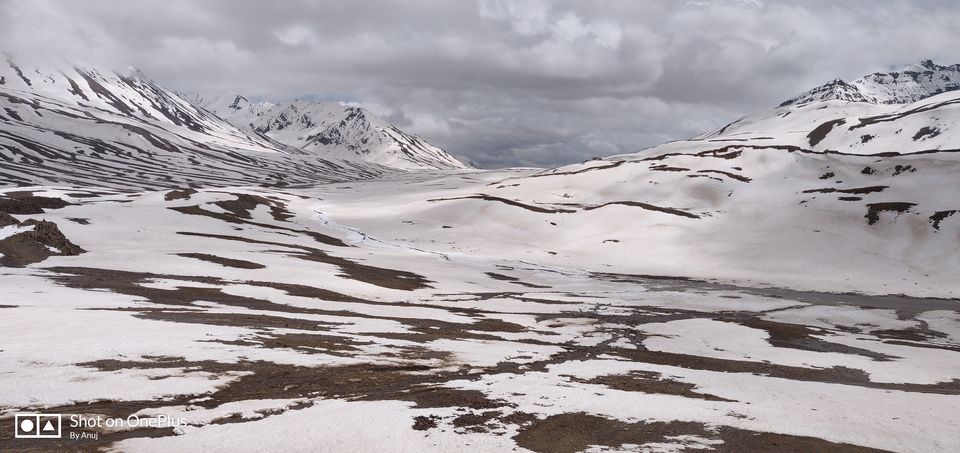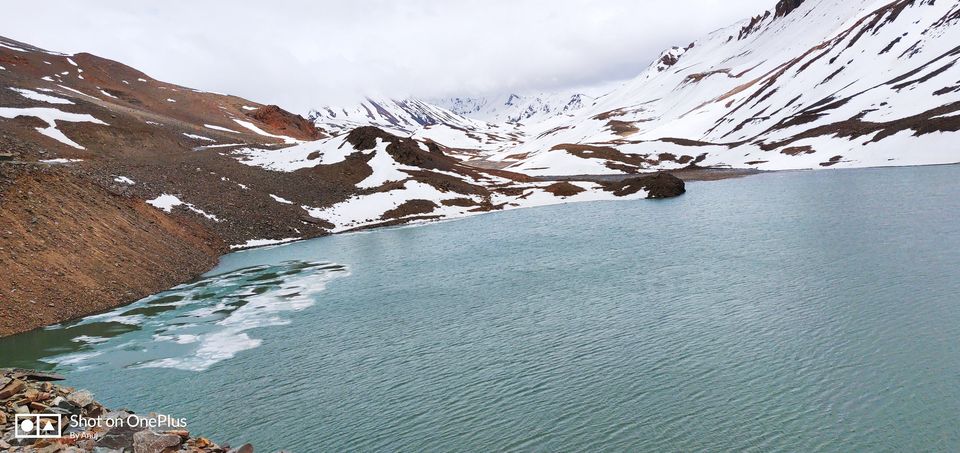 We did manage to reach Sarchu by evening 4PM for lunch time , and by that time half of the bus was suffering due to altitude sickness.
Advise: Do keep your body hydrated time to time with water as it carries dissolved oxygen, also keep Diamox tablets to be on safer side.
Next part of journey was more than just difficult. The road was Sarchu to Pang was in a really bad shape. The night hault at Pang with some decent food did provide some relief :) We managed two beds in tent for 350 / 2 persons.
Pang to Leh
10th June The same leaves from Pang to Leh 5 AM in the morning, and yes finally we managed to reach Leh by 11 AM after a brief stop at Upshi for breakfast. Always feels good that you finally did it , the long awaiting dream !
Now the time is here again to find the cheapest of accommodation( It is peak holiday season , Damn !)
After a long stroll and bargaining at few places(though unable to get something less than 1200) , we finally managed to get a cheap accommodation (A private room in 300 :D "Dey Skit Guest House" 100 m from New bus stand, Leh) , we still tried bargaining it for 250 didn't worked though and yes definitely you have to compromise with the quality, but after all it is a budget trip :)
The next whole day went in the room (Rest and Acclimatization - Utterly needed).
We managed to find a good hygienic dhaba nearby New bus stand (Mahadev Punjabi Dhaba) , 1 unlimited meal - Rs 80.
A Day well spent in Leh
11th June Rented a bike for 1000 (Bargained again from 1200 :p) , and here the mesmerizing trip starts again. (Fuel required Rs 400)
The destinations covered :
Hall of Fame | Gurudwara Pathar Sahib | Magnetic Hill | Sangam River (within 40km Range - towards Leh Srinagar Highway)
Sanchi Stupa | Leh Palace ( On the other side of city )
Advise : If you are not on a budget trip it is worth staying near Sanchi stupa or Fort Road, There are a lot of Palace like hotel (Rs 1500 - Rs 3000 range including dinner and breakfast for 2)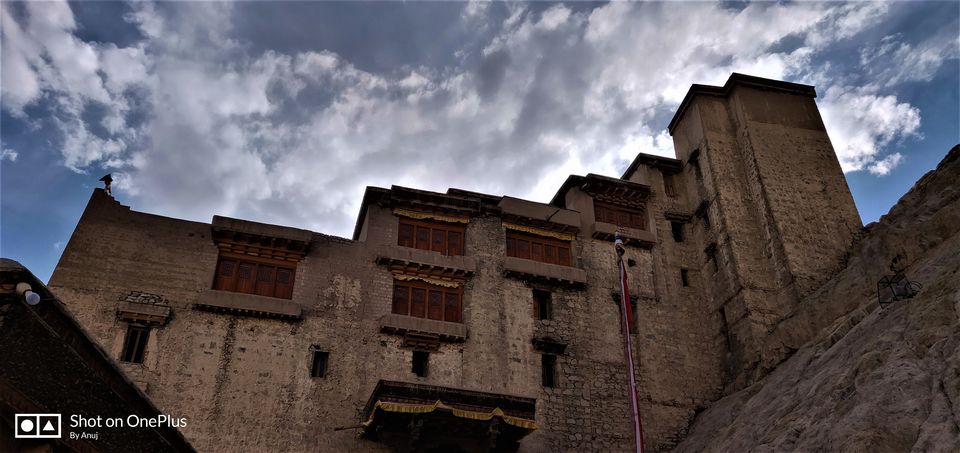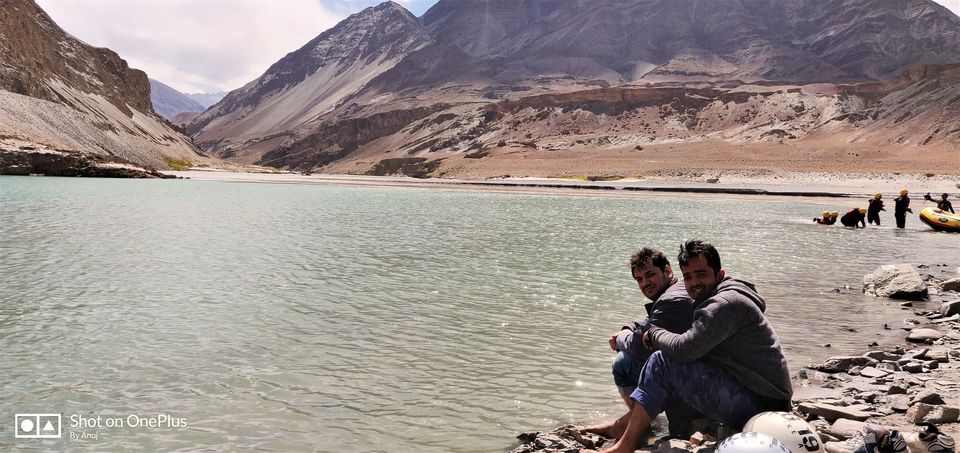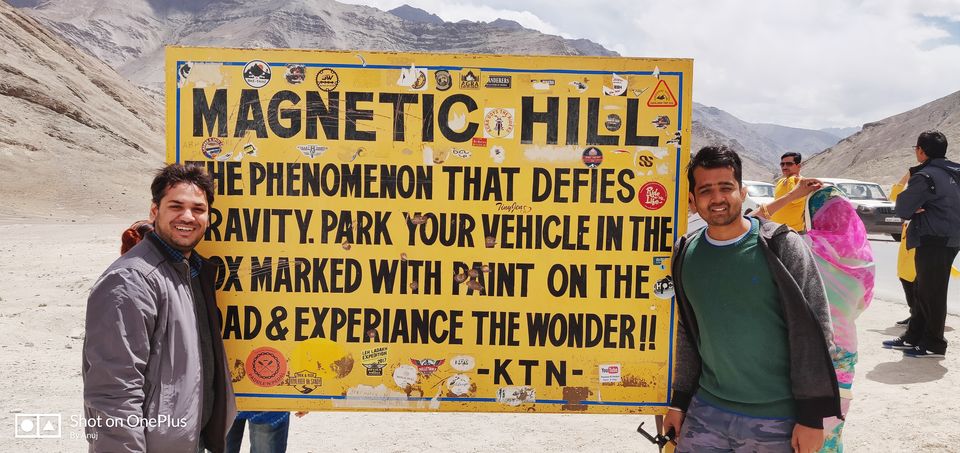 Evening time went well on the streets of Leh Market and yes "Yak Cheese Pizza" Gesmo Bakery is a must try :)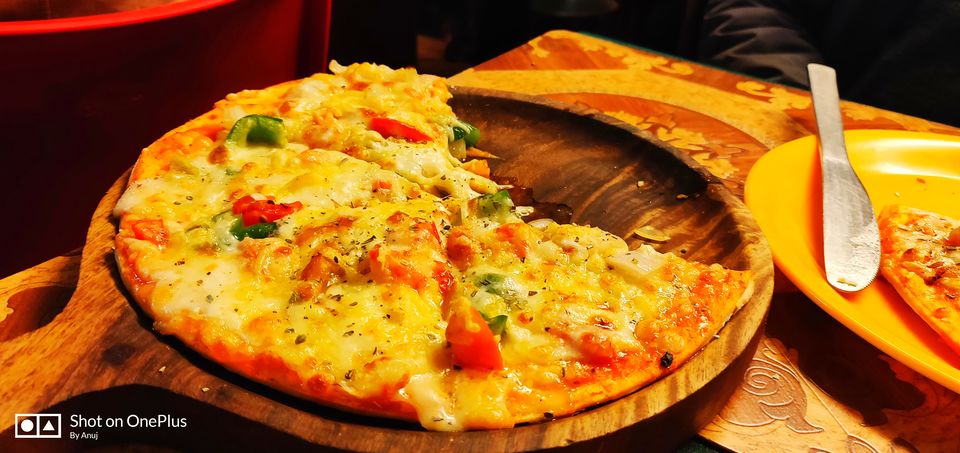 Towards Pangong
12th June Boarded the bus to Pangong at 7AM morning (Booked the ticket a day before Rs 270, The bus leaves on Tues, Thur and Sat - Make your plans accordingly).
Yes it was a touch journey with lots and pressure ,altitude variations and the worst of roads (Changla Pass - Highest Pass on this route), but it was worth it.
4 PM , here we were at Pangong, and the beauty of lake was astonishing. That time I realized actually "Blue is the Warmest color" :)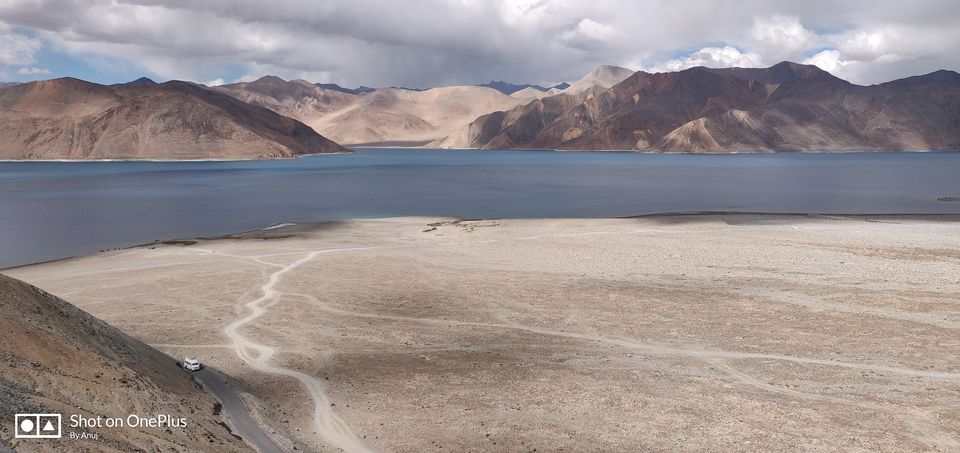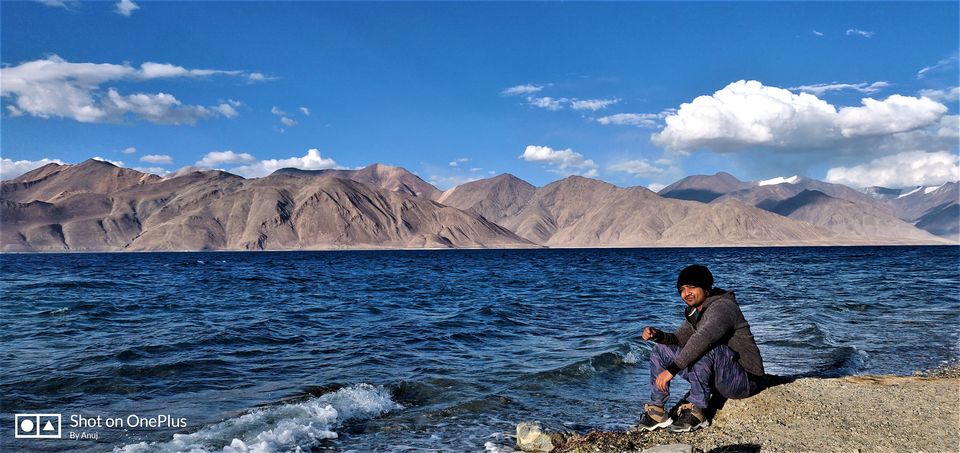 It was freezing out there, and it was very obvious we were not going IN . Got a decent accommodation (1200 - 4 bed room , Shared the room with 2 other guys :) ). The food was really nice Thupka | Chowmin | Momos | fried rice . We actually tasted every other chinese dish out there.
13th June The same bus travels back to Leh the next day 8 AM, reached back to Leh at 2:30 PM (While returning he just took a 1 stop for 2 min ), and yes before it is too late again booked the same 300 Rs room :)
Its time to get the tickets for Nubra bus Rs 210( The bus leaves daily at 6:30 AM from Polo Ground).
A Day at Nubra
14th June The bus did manage to reach Nubra at 3:30 PM , and the tents in Nubra are just like heaven.
They provide you tradition Tibetan style food and a luxurious stay. (Per bed cost 1000 including Dinner and breakfast)
Worth to consider:
Sand dunes
Double hump Camel ride
The beauty of the place - A Desert in the mid of mountains.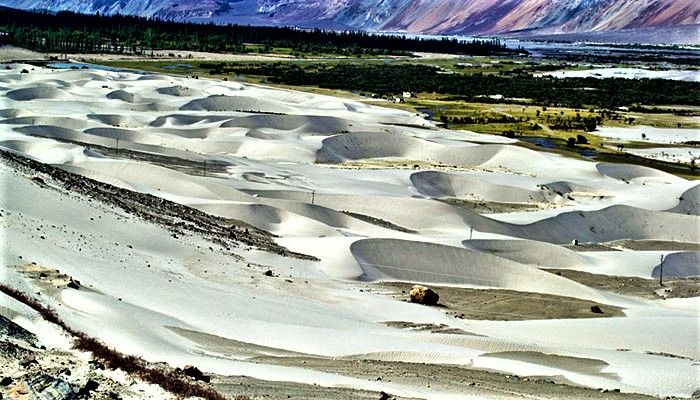 15th June The same bus leaves from Nubra around 7AM , and yes do ask the driver before where are they putting up the bus, as this is a private operator bus, you wont take the risk of missing it.
Did manage to reach back to Leh around 2:30 PM.
The deluxe bus to Srinagar (Rs 1203) leaves at 2:00 Pm (Damn we missed it ! ) , after a bit of bargaining at Taxi Operator Stand , next to Leh bus stand got 2 seats innova(1150 each ).
Here we started our journey towards Srinagar around 4:30 PM.
An evening dinner treat at City Palace Hotel in Kargil was amazing.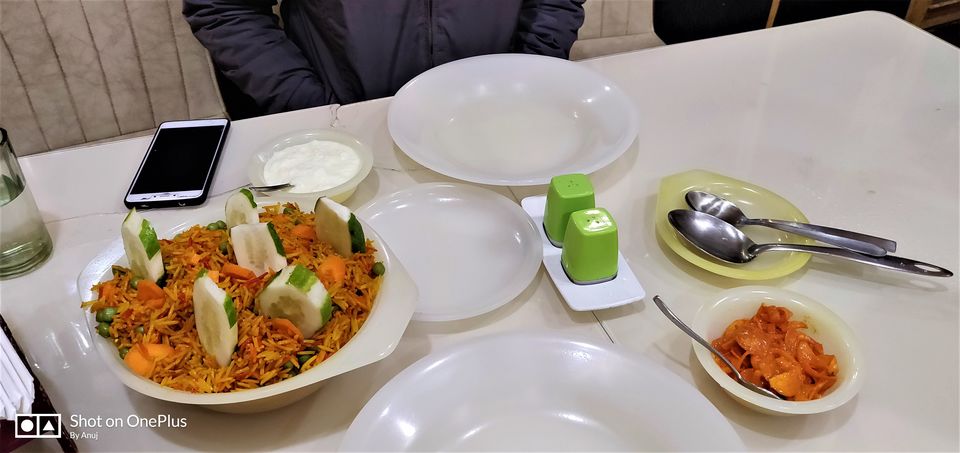 A Day at Kashmir - Srinagar
16th June Here we were at 4:30 AM in the Morning , Srinagar bus stand , though we had made up our mind to stay in House boat, but due to early morning , we were not left with much of the option. Had to settle down with what we got through a person (Rs 1000 at Jhelum River for life 1.5 days )
Advise: Better options are available at Dal Lake (Rs 1500 - Rs 3000) .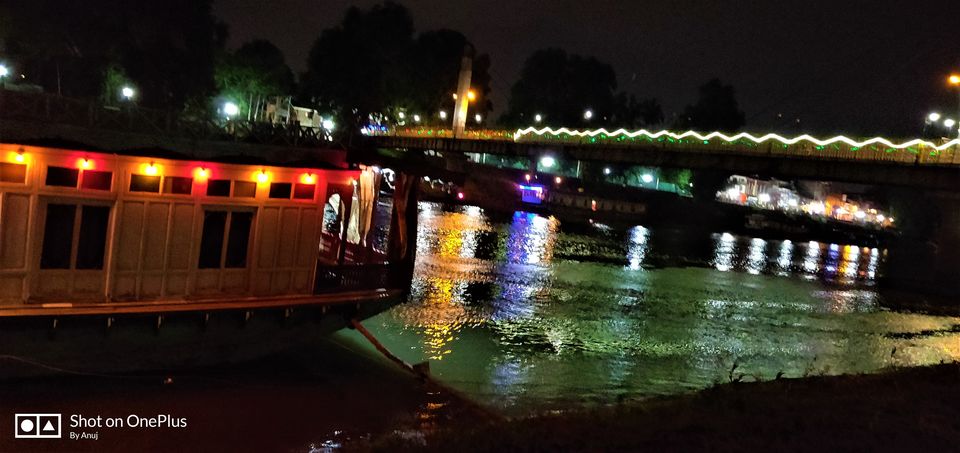 It happened to be EID and we were at Srinagar , though most of the markets were closed but people were neatly dressed with a festival atmosphere. :)
We got a City Travel bus from Dal Lake to Nishad Garden(Rs 100, Full on Punjabi Music) and it was worth a ride .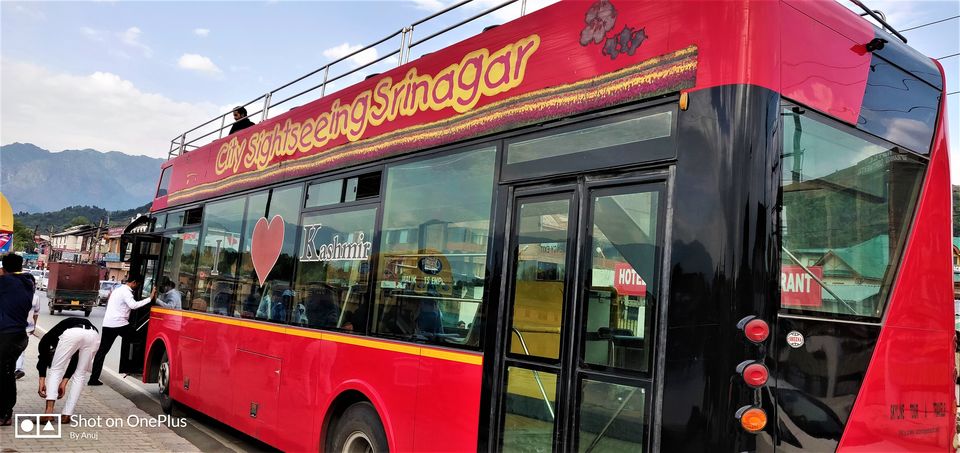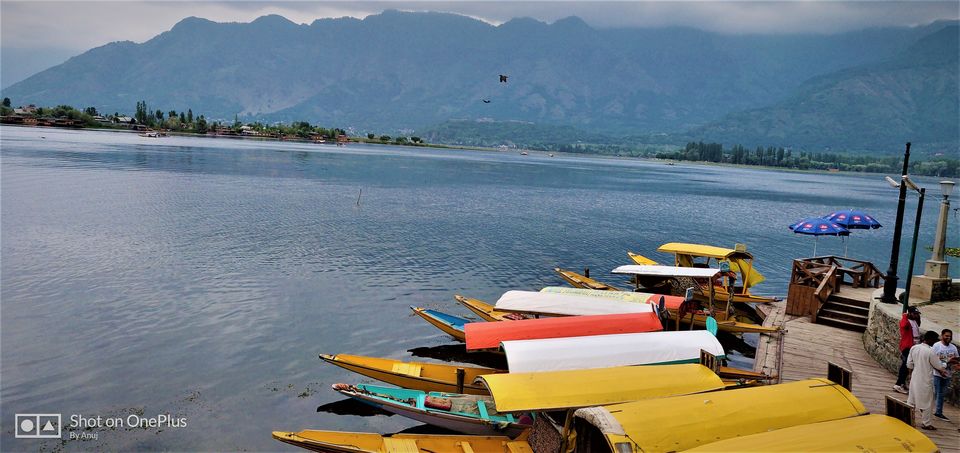 Places to Visit:
Nishat Bagh | Shalimar Bagh | Zero Bridge | Dal Lake | Shikara Ride.
Back to Delhi
17th June Got a Tata Sumo (Rs 600/Person ) to Jammu next day 8AM. (Innova were also available at 1200/seat), and managed to reach Jammu by 4PM.
Katra to Gurgaon bus was already there got a seat to Gurgaon for Rs 645 and there we were at Gurgaon bus stand at 5:30AM.
And the trip ends well with a lot of memories......
Hope this blog helped you in some way or the other. Happy Travelling.
Frequent Searches Leading To This Page:-
Leh Ladakh Tour Packages Itinerary, Srinagar Leh Manali Itinerary, Budget Trip Packages for Group to Leh, Manali Leh Srinagar Tour Package from Delhi, Things to do in Leh, Leh Holiday Tour Packages , Leh Ladakh Road Trip Packages