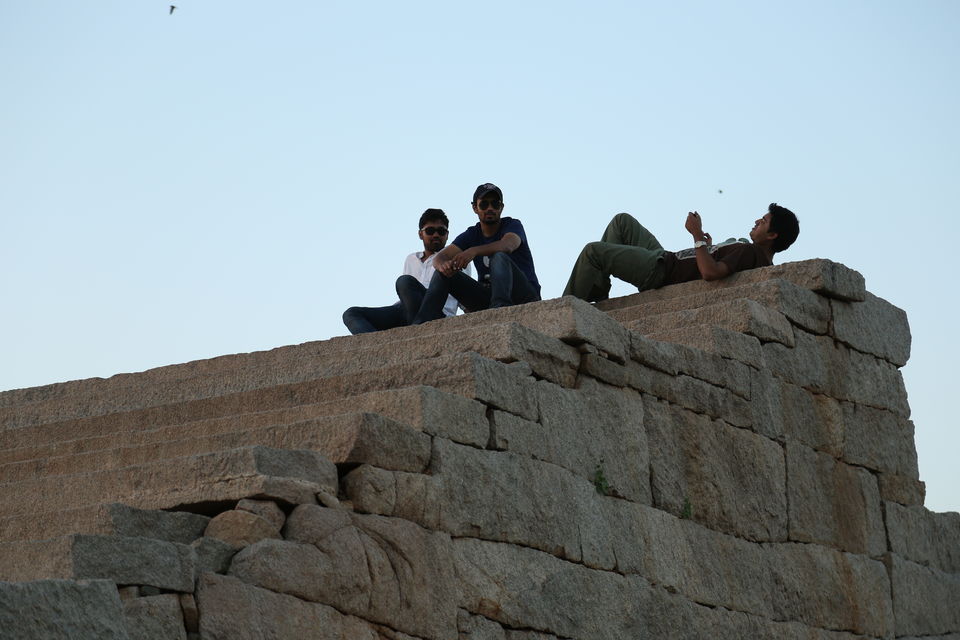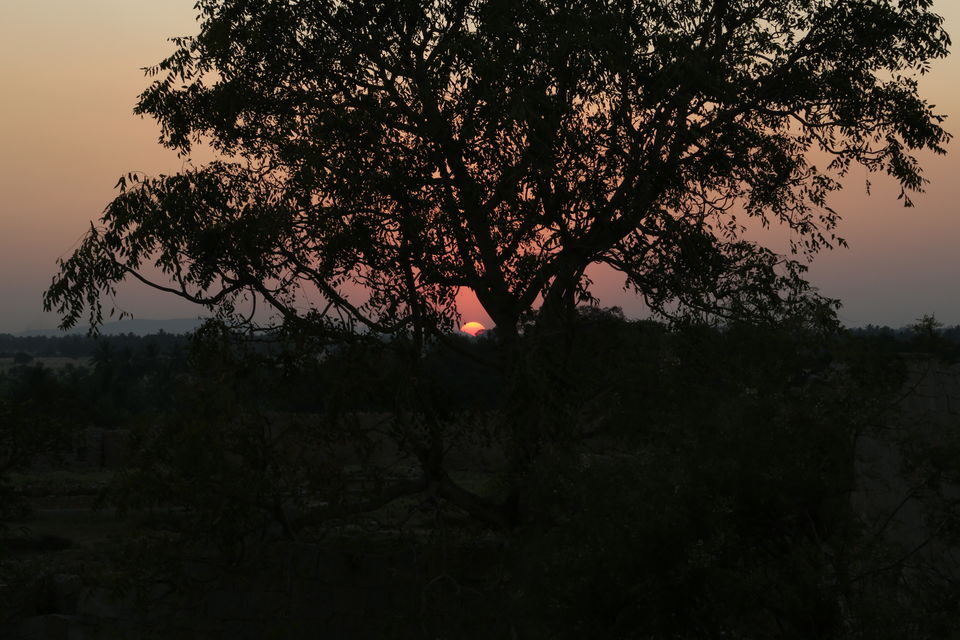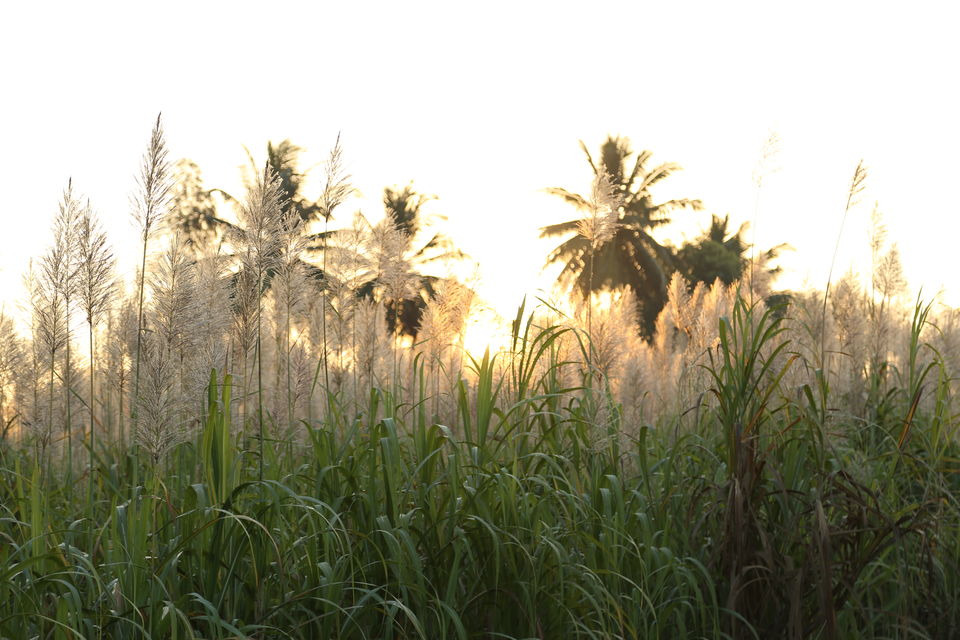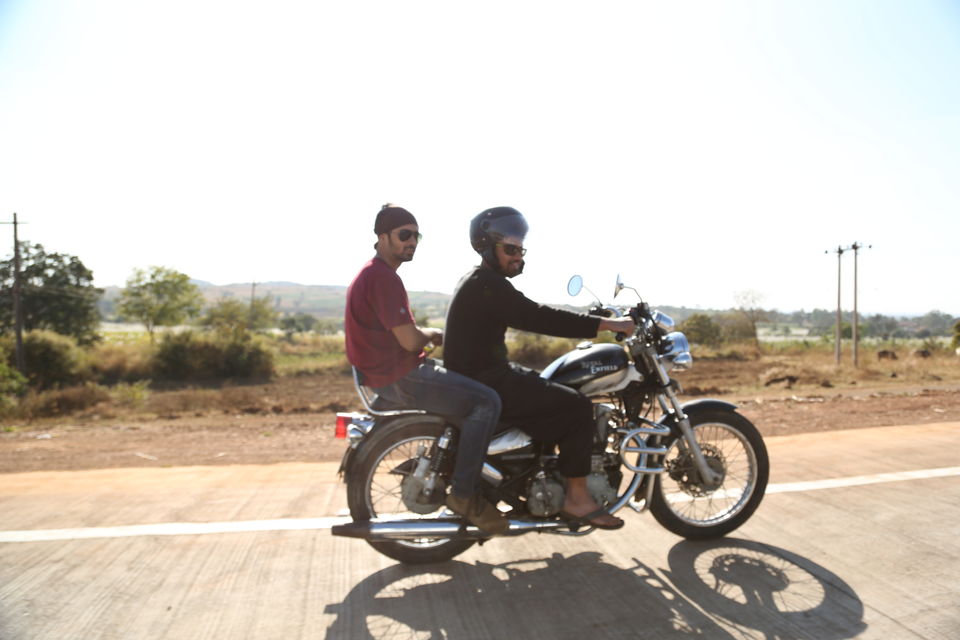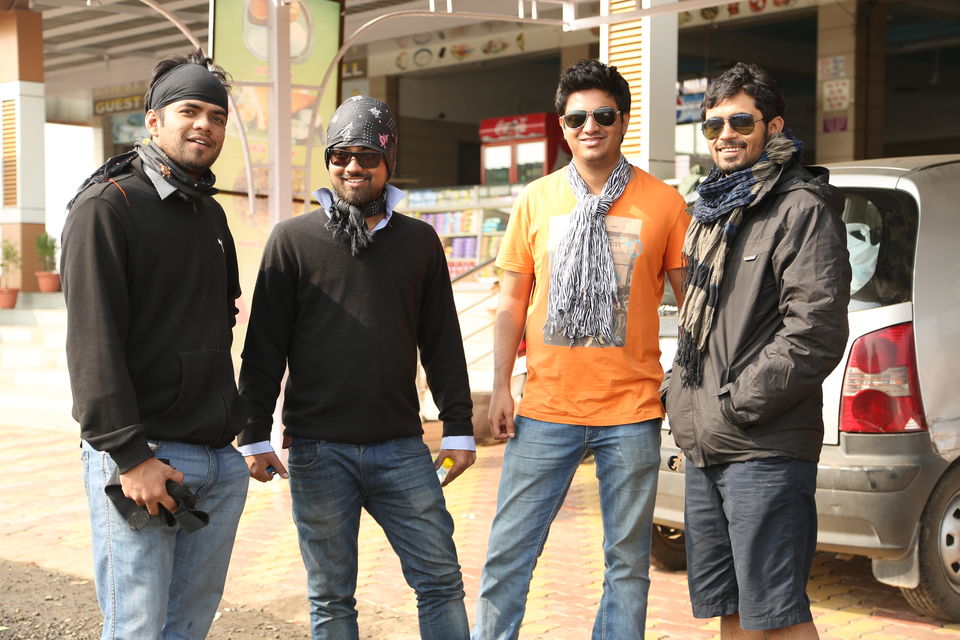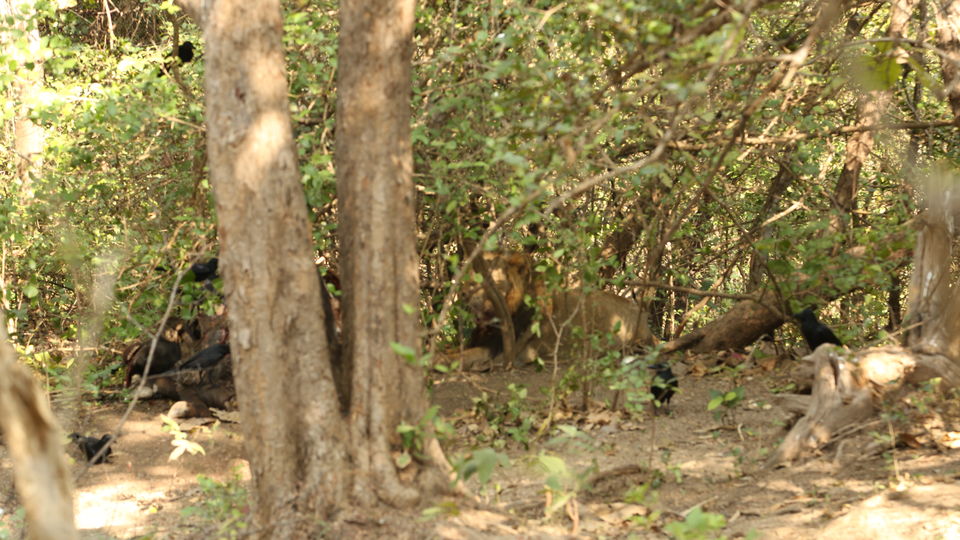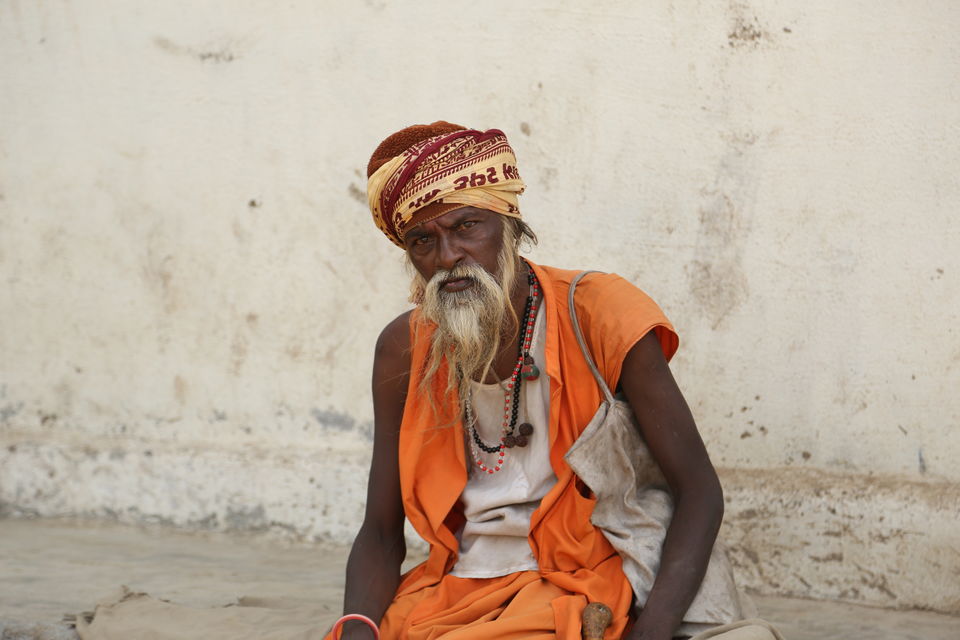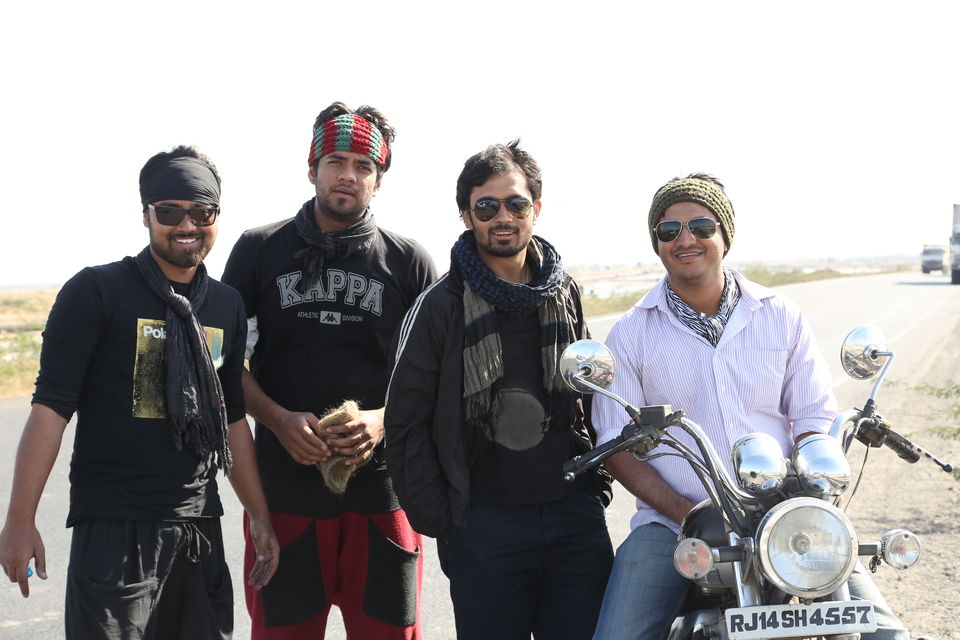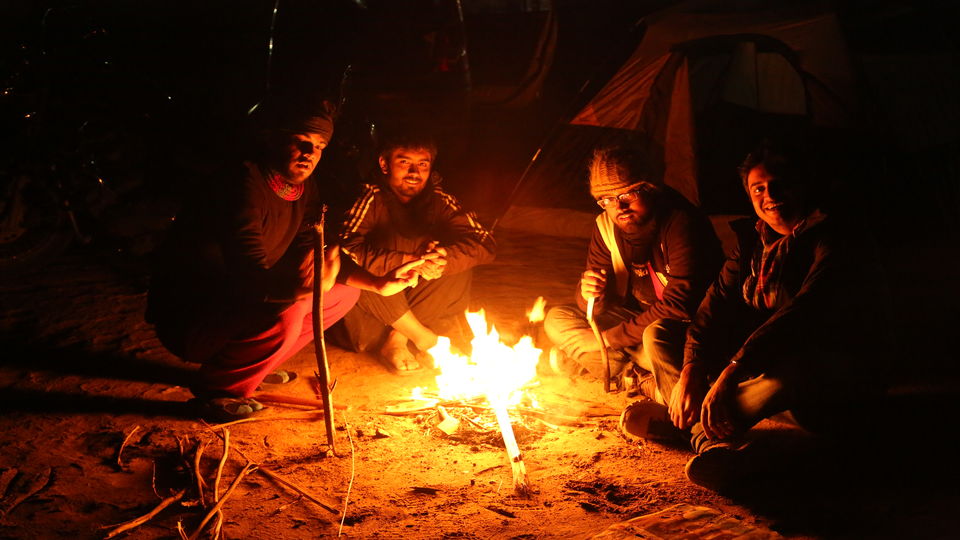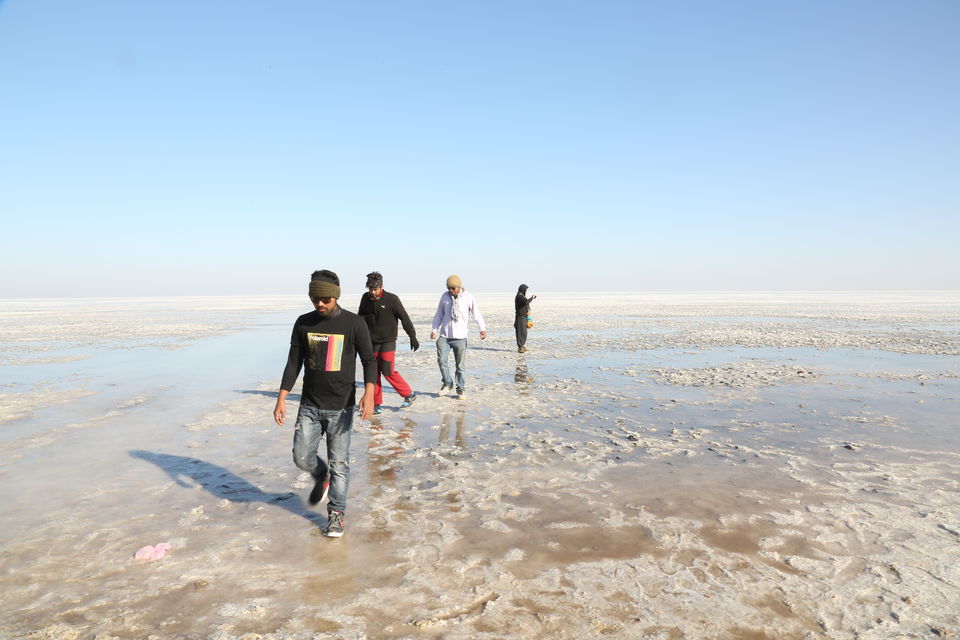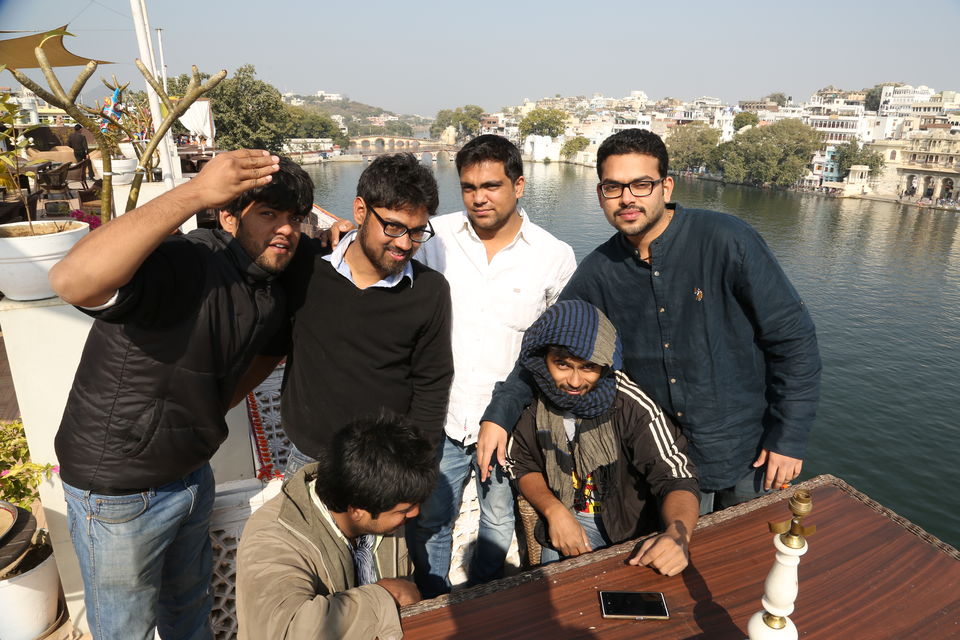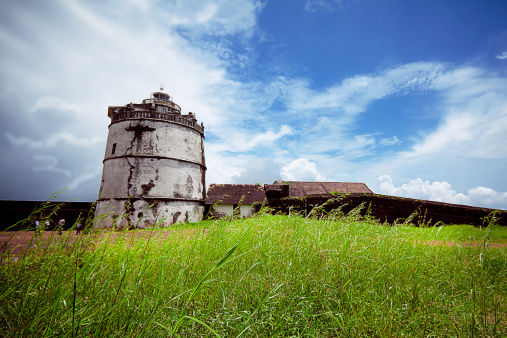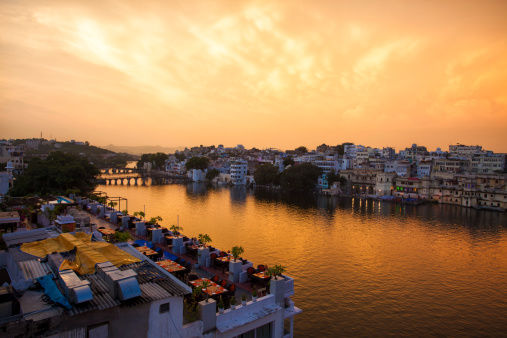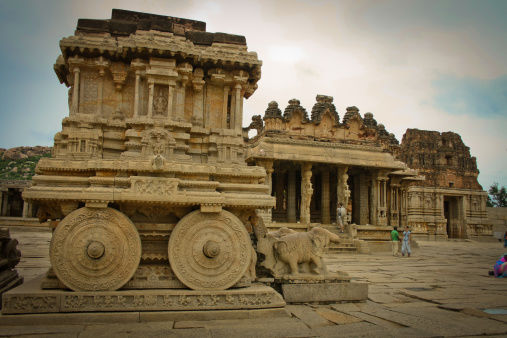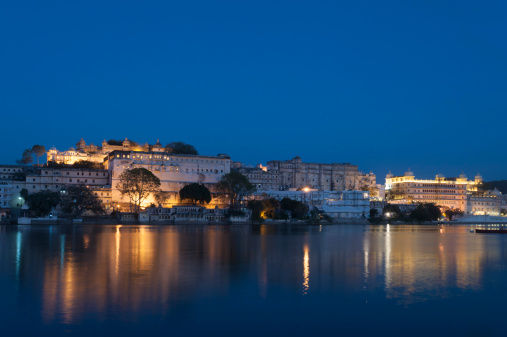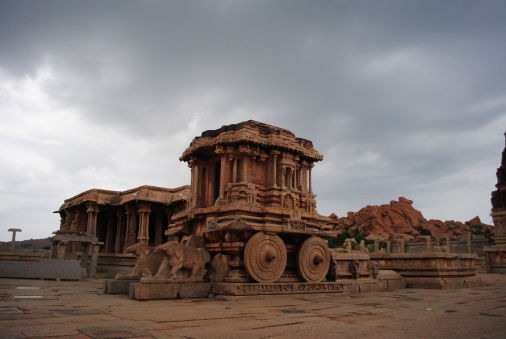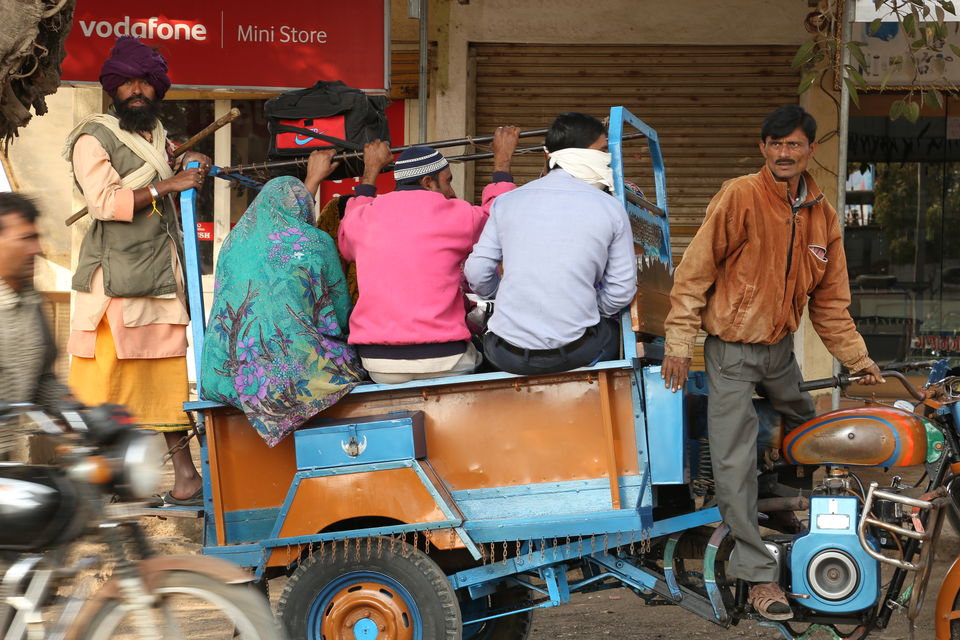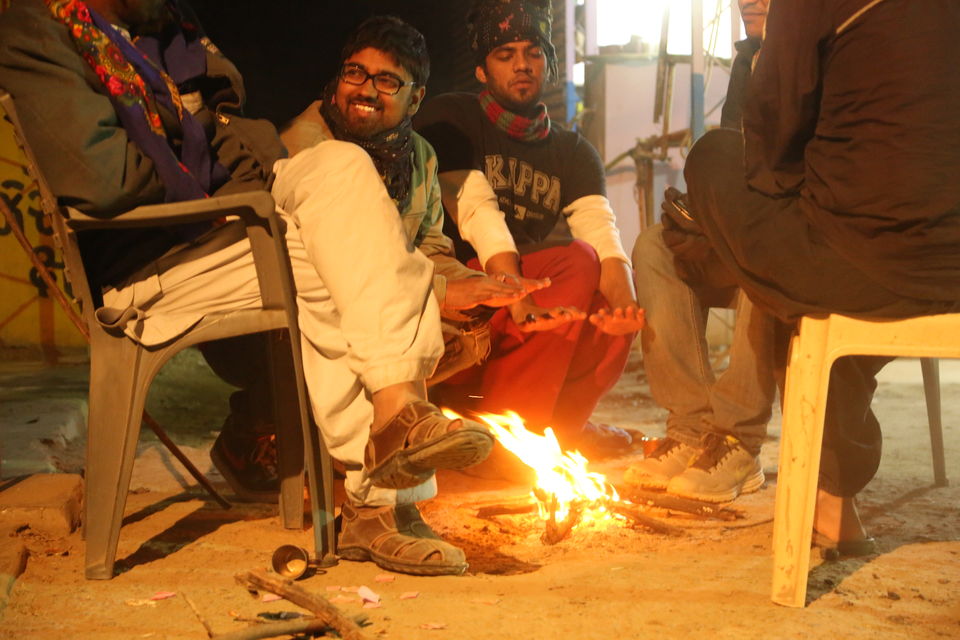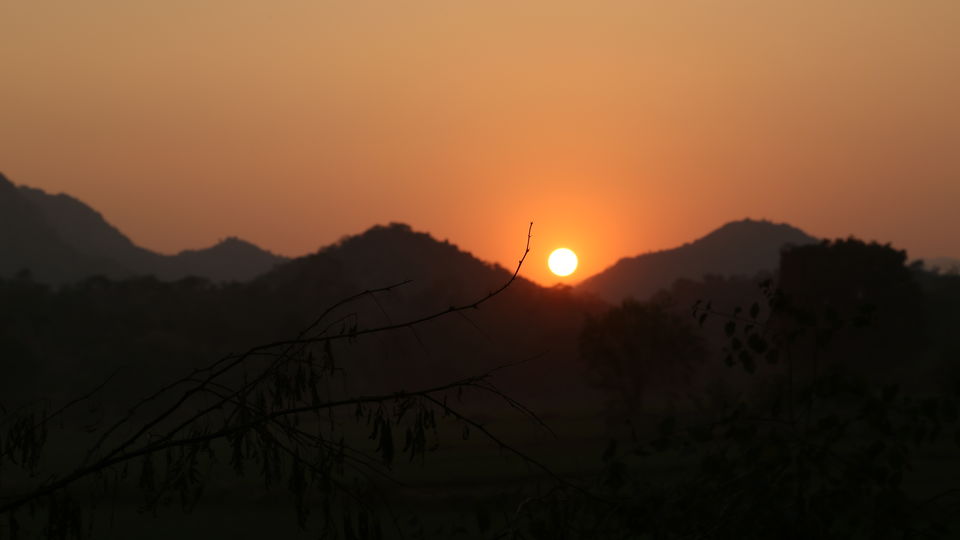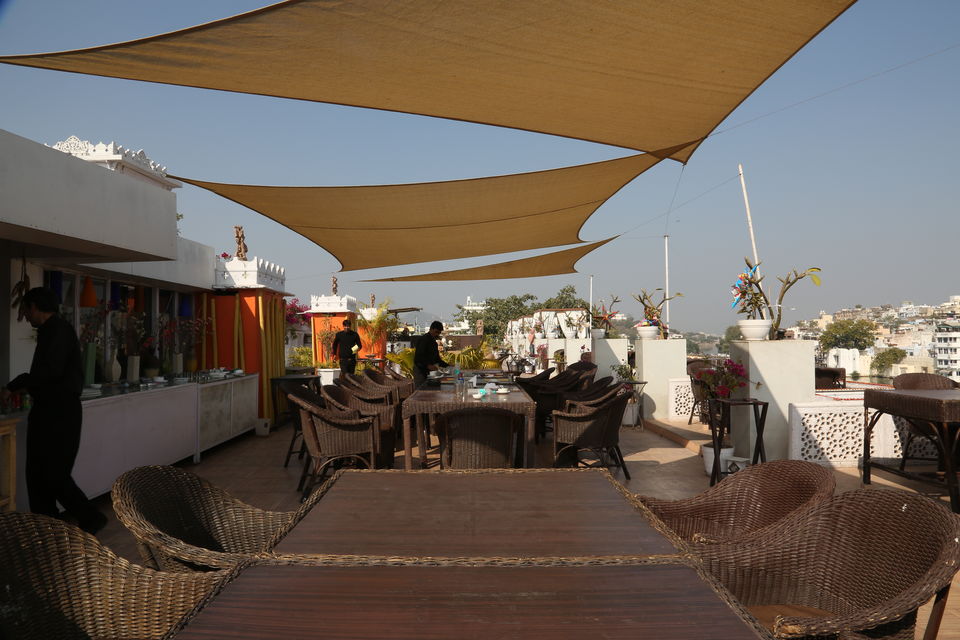 Back at College, I first developed this habit of going on Road Trips. On Motorcycles. To a waterfall, a small trek, a short walk in the jungle, to that secluded island off the beach. All the while, making sure we went, where ever we went, on a Motorcycle. In groups. Decorated, celebrated and loved. 
This road trip 'Long Way Up' was the culmination of my wanderlust. One I wasn't able to shrug off. But I still needed travel mates. 
After a bit of wheedling, I convinced my friends to join me for the trip - from Bangalore in Southern India to Udaipur, Rajasthan in North Western part of India. 
On motorcycles. Over two weeks. 
Ultimately, we covered 6500 kilometers over two weeks. Frenetic driving. Relentless. Extremely tiring. And that we chose Winters (at its absolute peak in India) didn't help. On certain days, we traveled extensively after sunset. On other days, we traveled exclusively after sunset. 
In pitch-darkness and biting cold. In deafening silence. Only the grumble-mumble of the motorcycle engine to be heard. At times on long stretches, the sound of engine would sit like a cloud on top of your head. Simply wouldn't leave you alone. Like a shadow. 
Looking back at it, I hardly have any regrets. Yes, it was challenging. Clocking all those miles on a motorcycle isn't a mean feat.
Not to forget, all the mechanical troubles, tantrums that machines throw up. A deflated tire here, a broken clutch wire there, malfunctioning headlights here and there. We rode our luck as much as we rode the motorcycle. Was it worth the strain?
In hindsight, absolutely. 
We set off from Bangalore, India's IT Hub. A sprawling metropolis, home to millions who ply their trade in the IT industry, gridlocked to their computer screens on weekdays, spotted in pubs and clubs on weekends. I was a little sick and tired of the usual routine.
The idea of being on the road for 2 weeks, with some of your best friends from college, on motorcycles was too tempting. 
So we set off. We called our trip, 'A Long Way Up'. I was inspired by Charley Boorman's and Ewan McGregor's road trip from Ireland to Cape Town, South Africa. A long journey across Africa. Across latitudes and longitudes aplenty.
"Incredible, Inspiring, Tempting," I thought to myself.
Ironically, Charley and Ewan (Brits) called their own trip 'Long Way Down'. Since we were to travel geographically northwards, we called our own trip 'Long Way Up'.
Now before you put your hands up in angst, I concede that it is tantamount to over-stretching, even naivete, if I dare equate our trip to Charley and Ewan's. So I wouldn't do that. Except, of course, I'd borrow a part of the name 'Long Way Up'. 
Day One
We set off for Hampi, Karnataka. It's an ancient city. The seat of power, capital of the erstwhile formidable Vijayanagara Empire. The city is adorned by ruins dating back to the sixteenth century.
An angry, gushing Tungabhadra River (seasonal, torrential) forms a natural boundary on one side, hills surround Hampi from the other three sides. Formidable natural defense in olden times. 
The ruins are beautiful, well maintained and preserved. Hampi is thronged by mesmerized foreign tourists. At night, you can take a leisurely stroll in the Hampi Bazaar. It's appears that the dials of clock have their own pace here.
Leisurely.
Slow pace of life here is bound to capture your attention. And imagination.
Food's great in cafe's, and impressively affordable. And so is the accommodation. 
Quite evidently, Hampi is a Stoner's paradise. Twinkle-eyed foreign tourists don't come just for the ruins and temples. As beautiful as they are. So, be prepared to be bothered by a few pot dealers. Very pertinent, very resourceful dealers,mind you. 
Embrace the culture, I'd recommend. Spend at least 2 full days in Hampi. Check out the other side of the Tungabhadra River. Trek up the Matanga Hill, if you can summon that little bit of trekker's enthusiasm. I can guarantee you a bewildering view. As the Sun goes down, splattering hues of orange in the pre-evening sky, the ancient, ruined city of Hampi prepares itself for the night, prepares itself to be illuminated by the whimsical moonlight, and the twinkling stars. Beautiful. 
Day Two 
Day Two was mostly about the ride itself. We covered close to 650 kilometers, reaching Pune, Maharashtra very late. Not before midnight. Ouch!
The ride is smooth, roads are excellent. But the landscape isn't very eye-catching. It is very consistent, very flat. A lot of wind-farms adorn the highways. Blades lazily churning away. But not a great deal apart from that.
Rice fields here and there. Mango orchards here, there and everywhere. But it wasn't even the mango season. Sadness. 
Pune is the second largest city in Maharashtra, after Bombay. Or must I say Mumbai. 
Pune is another one of those fast growing cities in India. Most of the growth, predictably, fueled through India's hundred billion dollar IT sector.
But, Pune is an old city. A city brimming with its own culture and cuisine. A city straddling modernism as well as culture. Although we couldn't spend a great deal of time Pune (time constraints!!), I'd advise you to avoid making the same mistake. Mind you, Pune has an excellent nightlife. Very vibrant.
Day Three 
No relief. Another killer day. 
We pushed ourselves once more, another "600 Kilometer" day. And night. 
The ride from Pune to Bombay is very serene. The Bombay-Pune highway is literally carved out of mountains, the Western Ghats. The roads are circuitous, abound with hairpin bends and sharp turns alike. Lush green forests on one side, rocky face of the mountains on the other, you're bound to fall in love with this highway.
And as if the nature's bounty wasn't enough, the roads are unusually excellent, well paved, wide and marked. You pass through Lonavala, Maharashtra's famous hill station, routinely showcased in Bollywood movies and frequented by music directors. 
Crossing through Bombay could be a real pain though. So keep your maps ready at all times. Not more than a click away. 
You miss a couple of turns and boom! Suddenly, you find yourselves trapped in an unreal world of traffic lights. So much congestion. It is a different World on the streets of Bombay. So many people, so many cars, so many trains. On the streets of Bombay, you realize "Our India does have a real population problem".
It is here, that you say to yourself, "In excess of One Billion people!! What're we Indians doing?"
It is a pain coursing through the snail-paced Bombay traffic (surely, among the worst in the world, if not the worst).
Bombay to Surat is lightning fast once again. Courtesy, excellent roads, light traffic. Once you've left Bombay and its shadow far behind. Of course. 
The roads take a dramatic turn once you leave behind the state of Maharashtra and enter Gujarat (a very important state from the perspective of India's Politics, a story for another post, another day). In a developing country like ours, Gujarat is certainly way ahead the other states. Roads as crisp as you'l ever wander upon, with bridges and flyovers galore, a road trip's potential is best realized here. 
Surat is another fast-growing city. A city dominated and fueled by textile and diamond industry. It has the look and feel of an incredibly rich city, with rich peoples. Gujaratis are amicable people, very helpful, very chatty. Worked for us.
And Surat is famous for its street food. If you ever go to Surat, please refrain yourselves from entering a fancy five-star hotel.
If you really fancy a delectable meal, try some of the street food they have to offer. Especially, the egg-items. The kind of things they cook, ah!! 
Day Four, Five
We left for 'Junagarh' the next morning. Another long, treacherous day, despite superlative roads. 
We reached Junagarh in the evening and had a sumptuous meal at a local restaurant. Next morning, we were off to Sasan, Gir (60kms from the erstwhile princely state of Junagarh).
Gir, as you'd probably know, is the last home of the Asiatic Lion. Majestic. 
We went on a Lion Safari. On the Asiatic Lion Safari. 
On Foot...Totally Illegal, of course. 
Not our first preference, but unfortunately we were a little behind (read hours behind) on schedule, we couldn't find ourselves a nice, safe jeep to take us into the forest. 
So we took matters into our own hands. Literally. 
Hired a local guide. Money talks. In fact, it screams. Our guide took us into the forest. On foot. On a different trail, of course. Our deal was simple. "We pay you only if you show us a Lion," we laid down our pre-condition in front of the guide. He agreed. Money also inspires confidence. And the Lion was his friend, perhaps!!
Quite incredibly, we saw a Lion (a massive one, perhaps the apex predator) from not more than 20 meters (check out the photo's if you don't believe). We couldn't hide our joy. The Lion didn't return the favor. Seemed pretty stoic. Didn't even look at us, as it feasted on a deer. We felt really special as we stood, amazed, mesmerized and more than a little scared in front of the Lion. A lion that plainly ignored our presence. Plainly disregarded our heaps of praise, our gleaming-with-astonishment eyes. 
It was a long harsh walk in the jungle, behind our guide, whom we didn't really trust at the start. A hot afternoon. The sun burnt down on our heads. We carefully, deliberately traced the Lion for hours before our eyes were finally rewarded. We hid behind bushes and watched the master predator, sitting proudly, contentedly right in front of us. I felt like that National Geographic guy who brings us unbelievable images from the Wild. 
Day Six
In absolutely freezing conditions, at midnight, we reached the White Desert, Rann of Kutch. Unfortunately, it was an 'Amavasya ki Raat' (darkness prevails,dominates in the moonless sky).
I have no way of telling really, but the mercury, I am sure, dipped as low as 1 degree that night.
On the motorcycle, stacked against cold wind, it felt much lower. The wind pierced through the layered clothing. We couldn't spot single a motorcycle on the deerted single carriageway that leads to the White Desert from Bhuj, Gujarat. We were the only ones. 
That chilly night, we camped.
In the lap of open skies and dazzling stars. There wasn't a light as far as we could see, except the fire we lit. Perhaps, the most peaceful night I have spent.
Certainly, in the top three.
Not a soul to bother you, not a light to irk you, not a voice to perturb you. My friend played the guitar. Another friend sang some songs. We lit a fire, cooked a meal, prepared green tea, pitched a tent, even played some football on the flimsy White Desert. 
Darkness, deafness, solace...!!
Day Seven
Next morning, we took a tour of the White Desert. Abetted now by the sunlight. The White Desert is a vast expanse of nothingness, except salt.
Infinite. Endless (see photos). 
Of course, we didn't want to leave. Who would? But we had to. Gingerly, we departed for Udaipur, Rajasthan. It was to be another marathon day on the motorcycle.
That night, the cold was unbearable. We draped ourselves with so many layers of clothing that our mobility was compromised at times. And yet, the cold wind would somehow creep in. Bone shattering cold. Teeth rattling cold. The drive leading up to Udaipur, especially once you've entered Rajasthan is spooky. Weird looking mountains on either side of the road. Nothing but your creppily moving shadow accompanies you on that stretch at night. 
It was so unbelievably cold on the motorcycle that we flipped coins to decide who would face the music. 
Day Eight
Udaipur is a regal city. Period. 
And that's precisely why we allocated one extra day. And also because our great friend MJ lives in this heaven of a city. 
Plus, our bikes were aching for attention. But let's take nothing away from Udaipur. Udaipur isn't even a Stoner's paradise. Yet, foreigners flock here. In serious numbers. And they look happy. And I can see why. 
Udaipur is a city of Lakes. And palaces.
If you ever visit Udaipur, I implore you, set aside at least 3 days. Only then will you do justice to this beautiful ancient city. Lake Pichola is my undisputed favorite, although Fateh Sagar Lake is larger and more easily accessible. Also, don't forget to stroll around the Jagadish Market, which leads up to Lake Pichola.
A caveat for foreign tourists - watch out for what you buy. The locals will try their absolute best to swindle you, to pull the strings attached to your wallet. Remember, there's no such thing as paying a huge amount of money for an ancient Indian artifact, on the street!!
Day Nine, Ten, Eleven
The slow retreat begins, back to Bangalore. The long, arduous drive. 
The trip was about to end, but not before a couple of days retreat in Goa, India. So we headed from Udaipur to Goa, crossing Ahmedabad, Surat, Pune, Ratnagiri on the way. It took the best part of three days to get to Goa, despite some agitated, rash driving at times (not at all recommended). 
The Bombay-Goa highway is very picturesque. And more than a little dangerous at night.
Day Twelve, Thirteen, Fourteen
We spent three days in Goa. The final indulgence. 
Relax, recover, recuperate was the order of the day for Day One. 
I spent most of my time in the resort. A swim. Followed by a nap. A relaxing Thai massage. Followed by another nap. We hardly went out. In fact, I spent a lot of time watching the news on TV. For 2 weeks, we never got the time to watch the news. We were travelling so furiously that we were cut off from the World. That day, I watched Arvind Kejriwal, Delhi's newly crowned Chief Minister make his way to the CM office in his Wagon-R. 
The next two days, we indulged in things a little more. Tiredness had waned. The occasional drink, a visit to the city of Panjim, a visit to the casino's (a happy one it turned out to be), an evening in Curlie's, Anjuna...
In Goa, I do pretty much the same things every time. It's almost as if I have a formula, and I stick to that.
A breakfast at the Infantaria, a visit to Palolem, sometimes a visit to Old Goa. There's a ring to it, a familiar one every time. 
Day Fifteen
It was the saddest of all days. Surely, the saddest day in two weeks.
A long, arduous drive back to Bangalore. In one stretch. 
And the trip ends. The adventure ends!! 
Until Next Time...