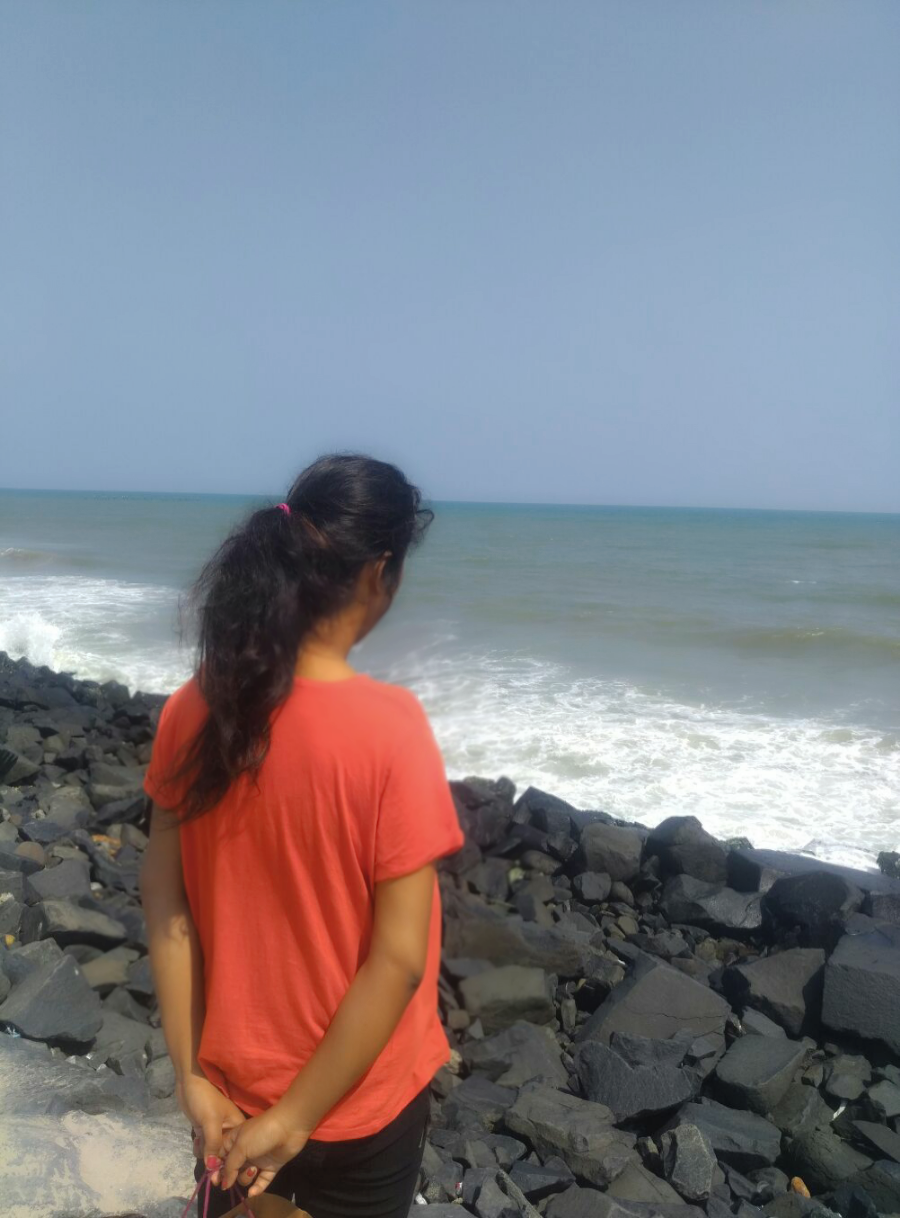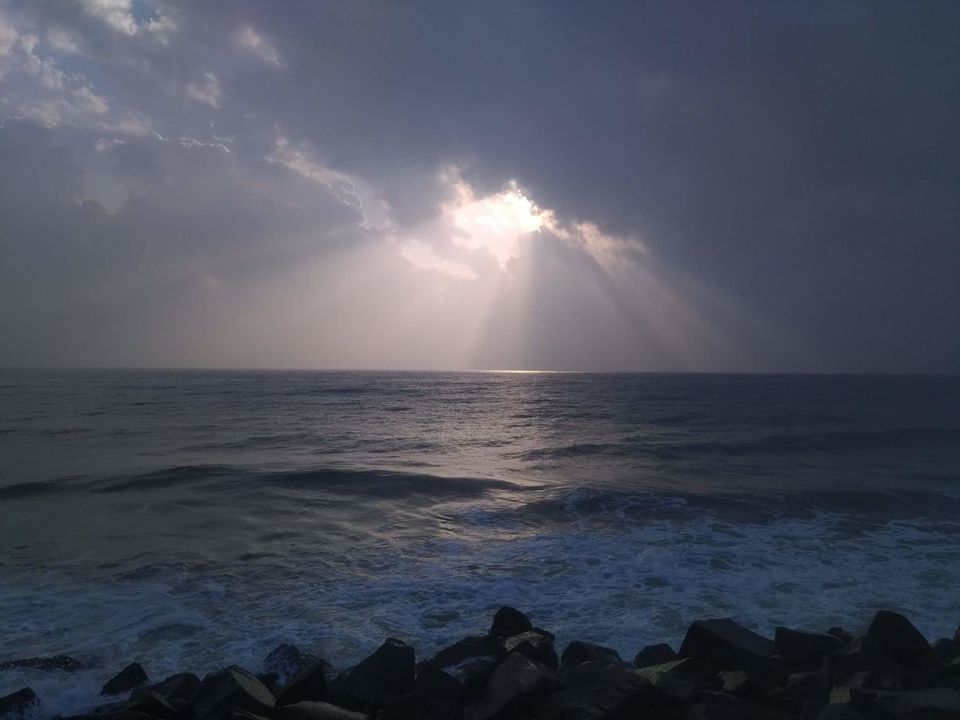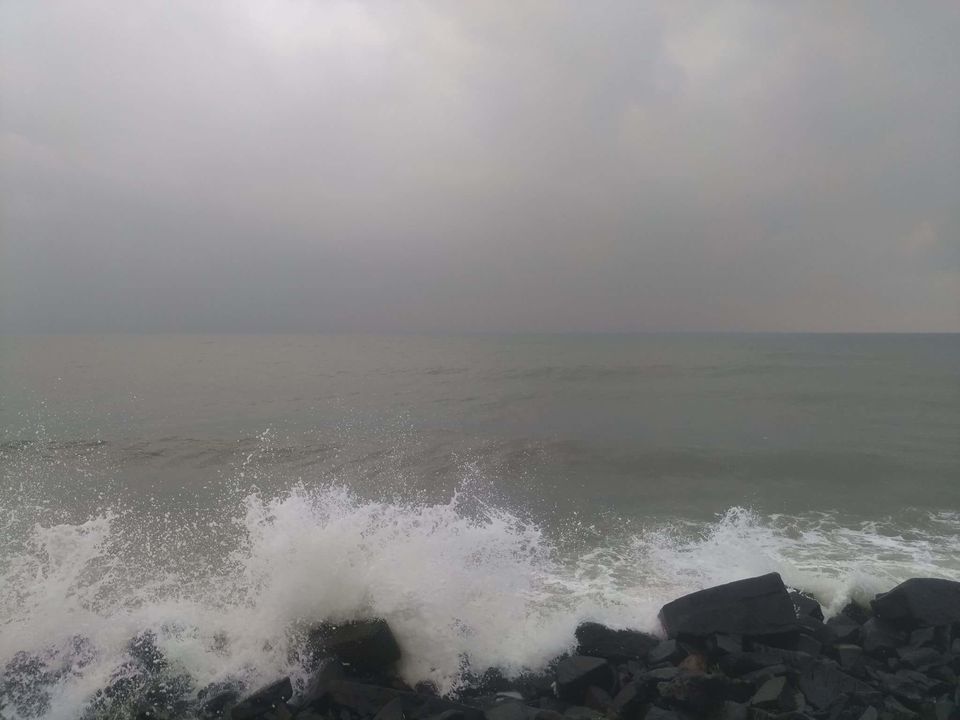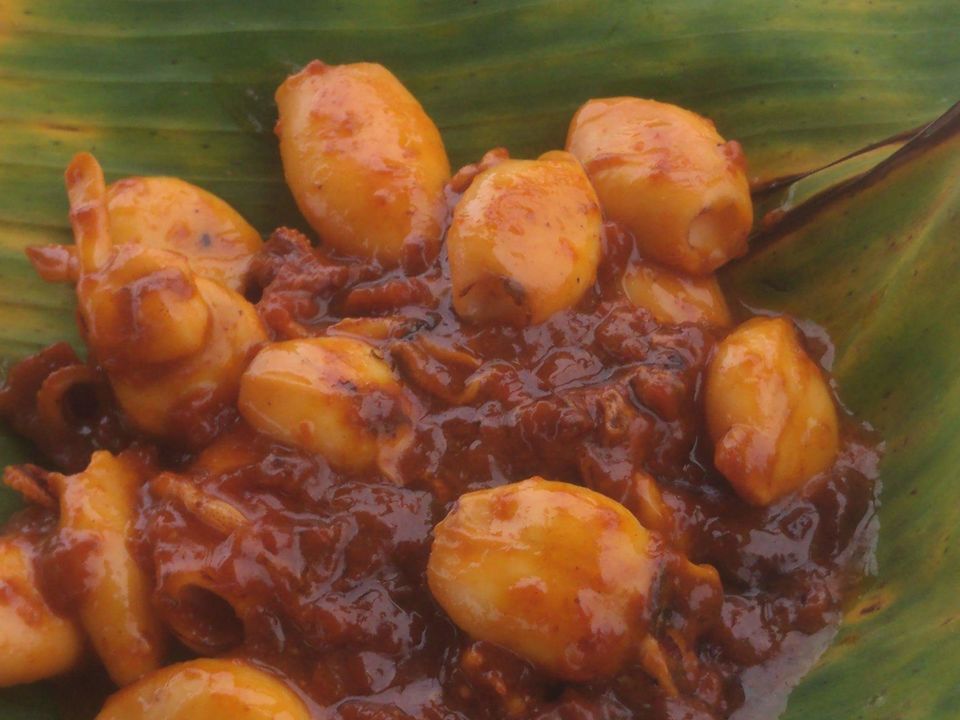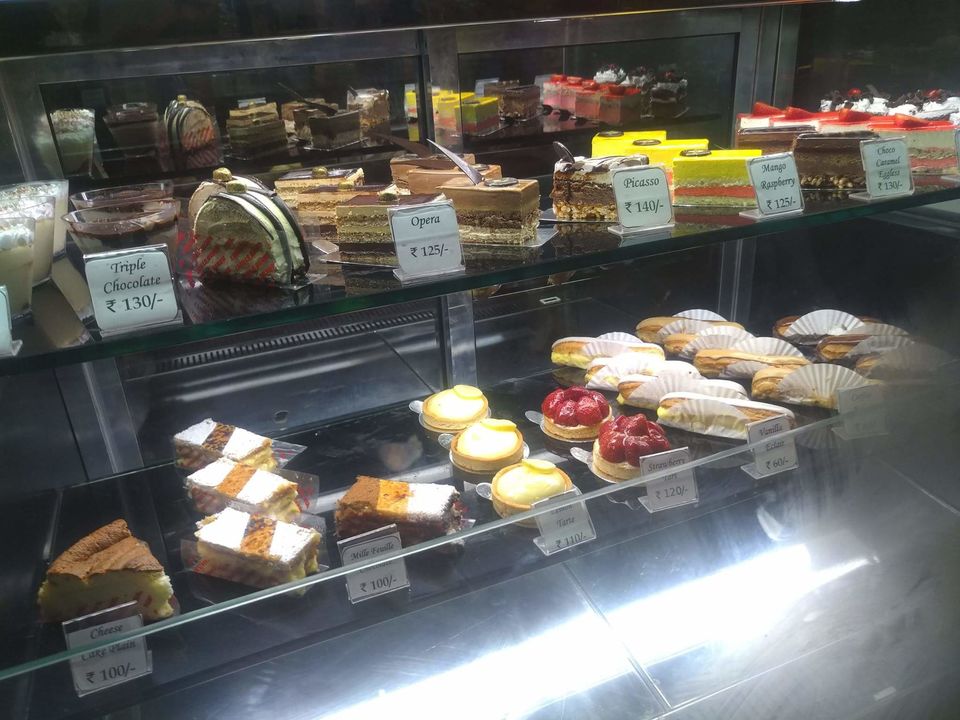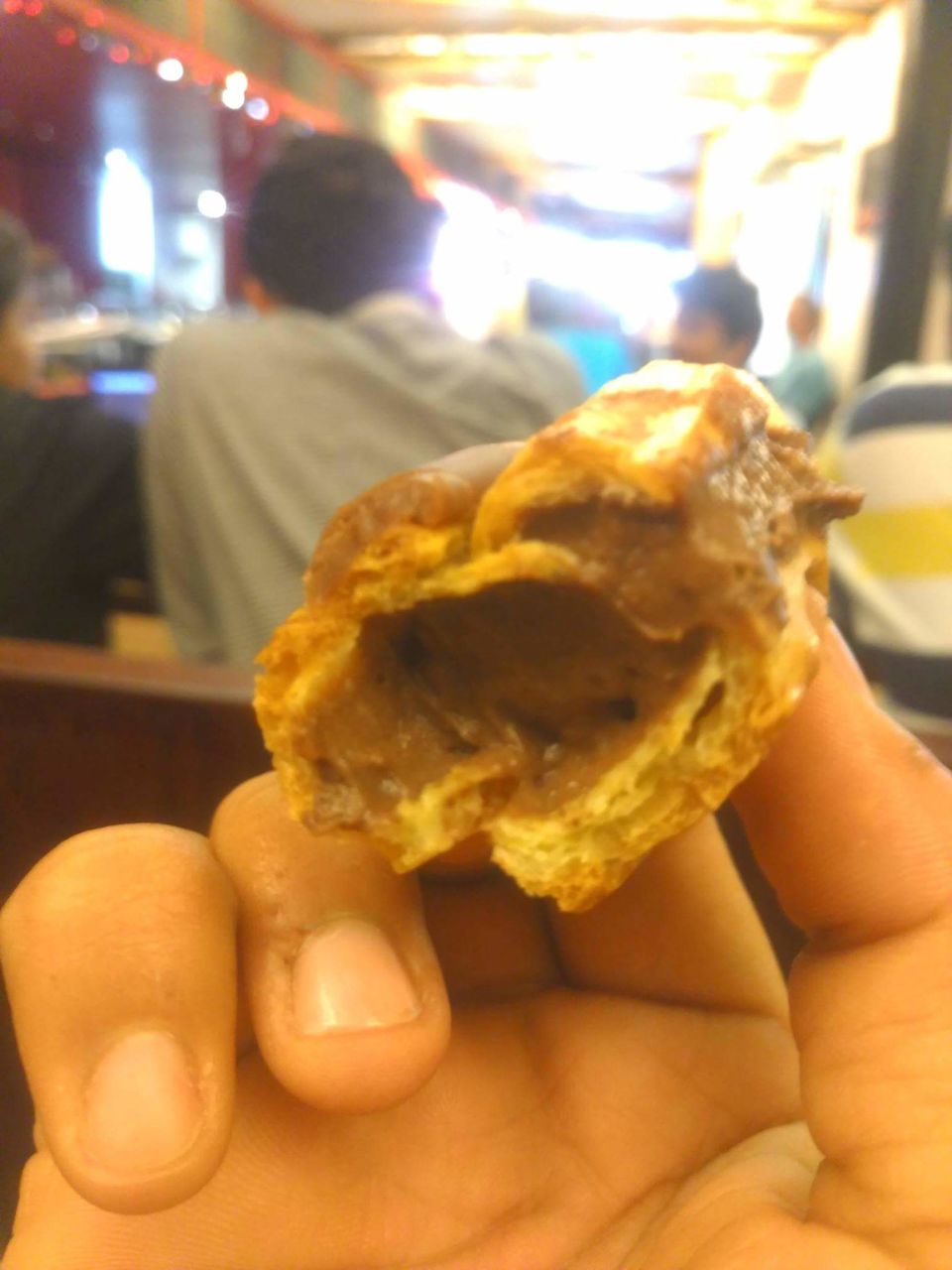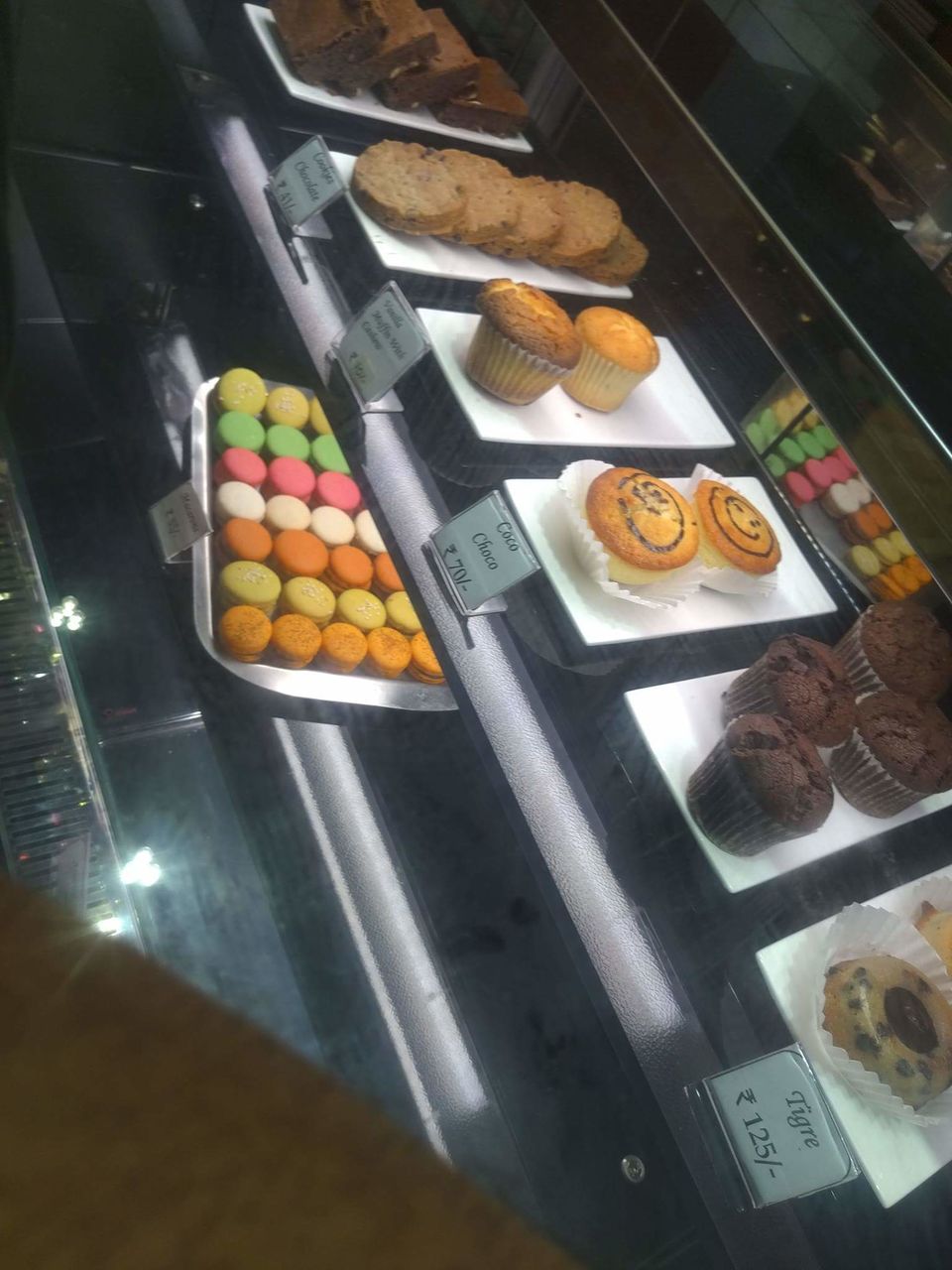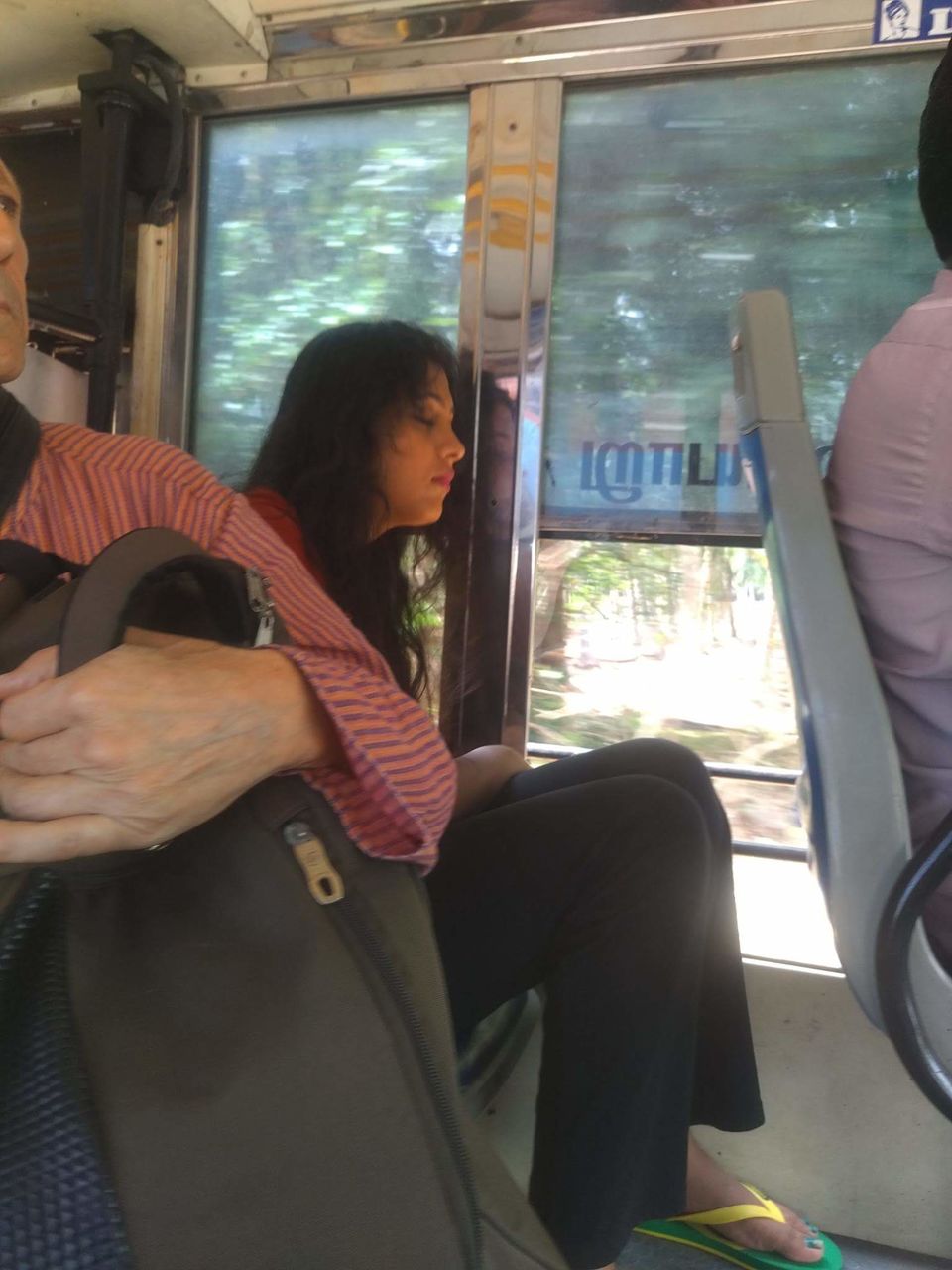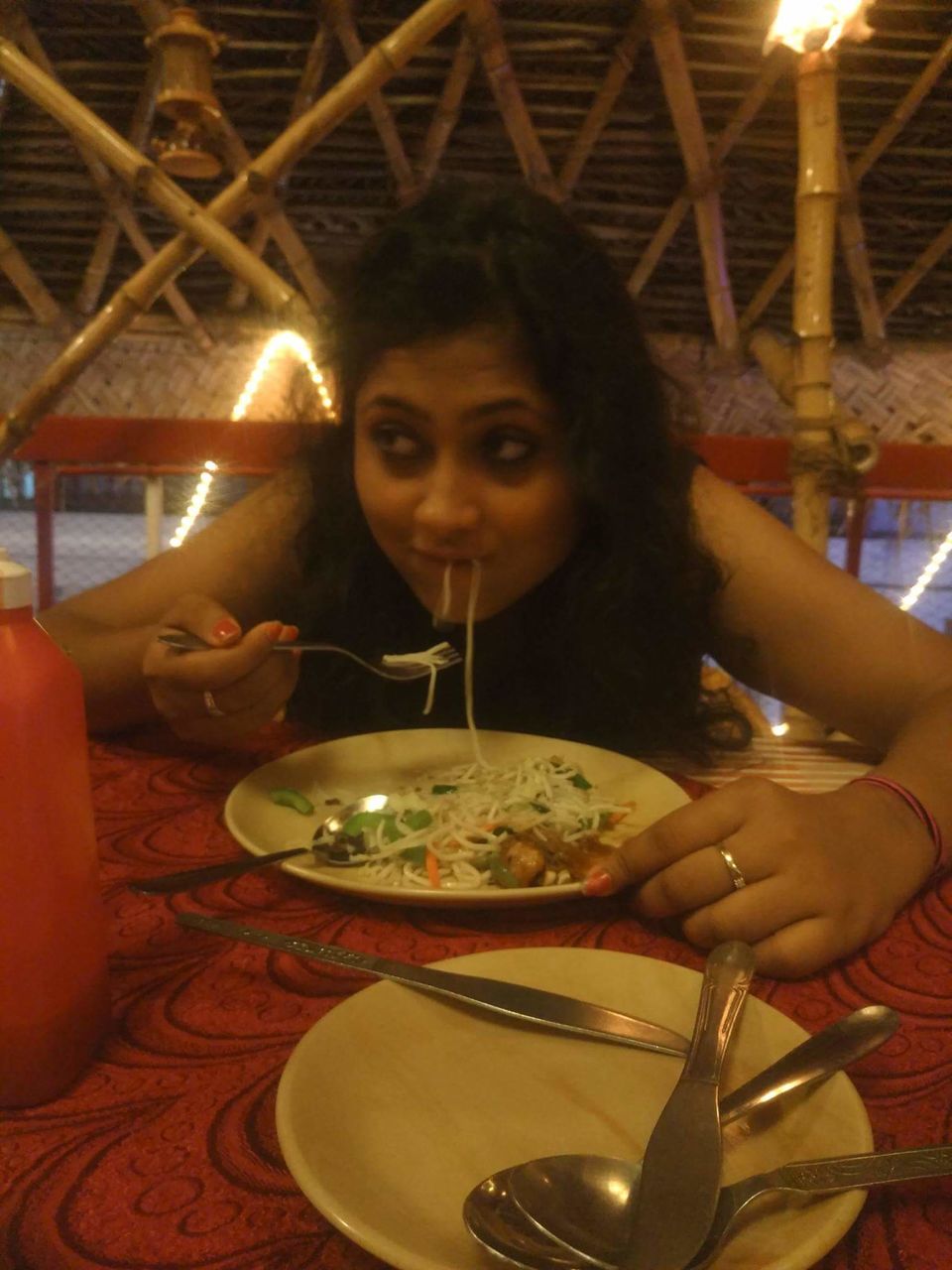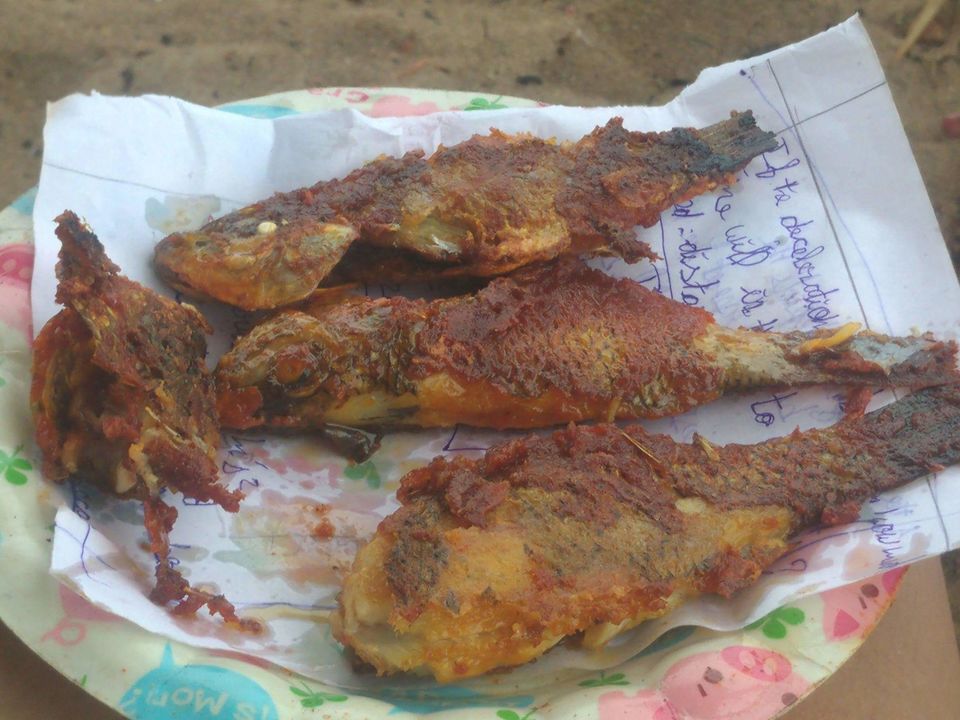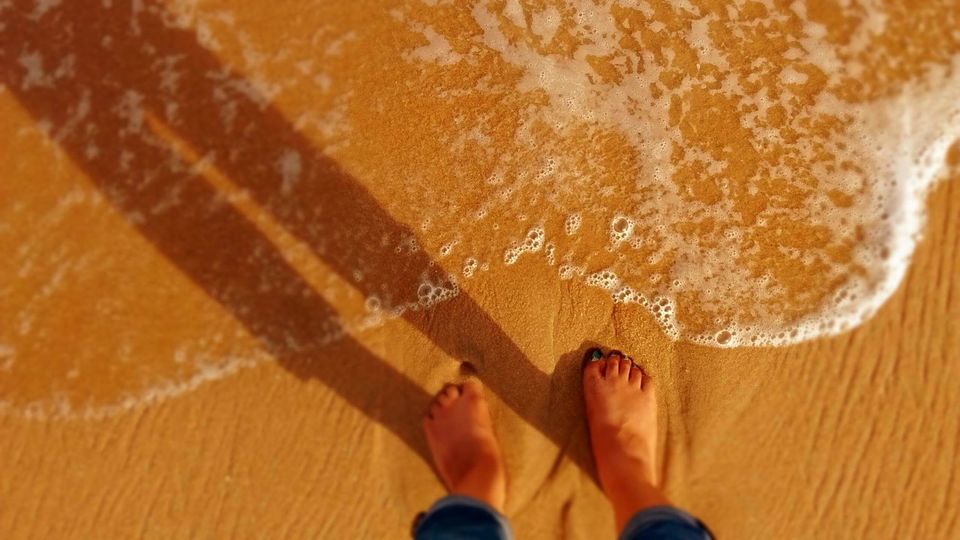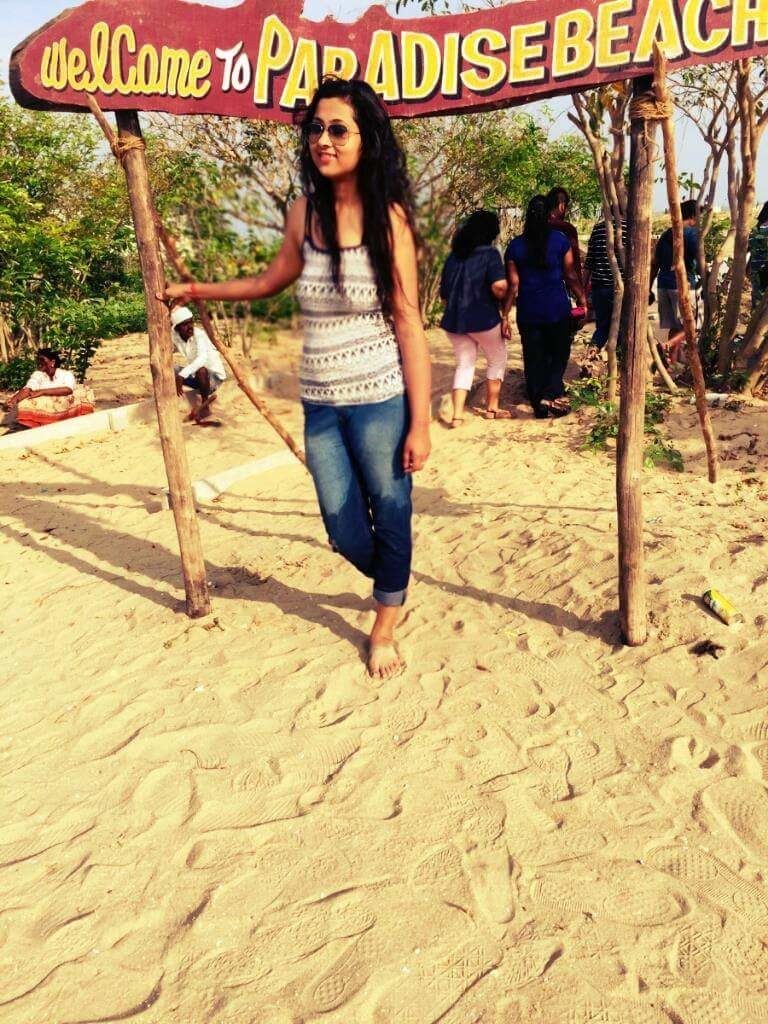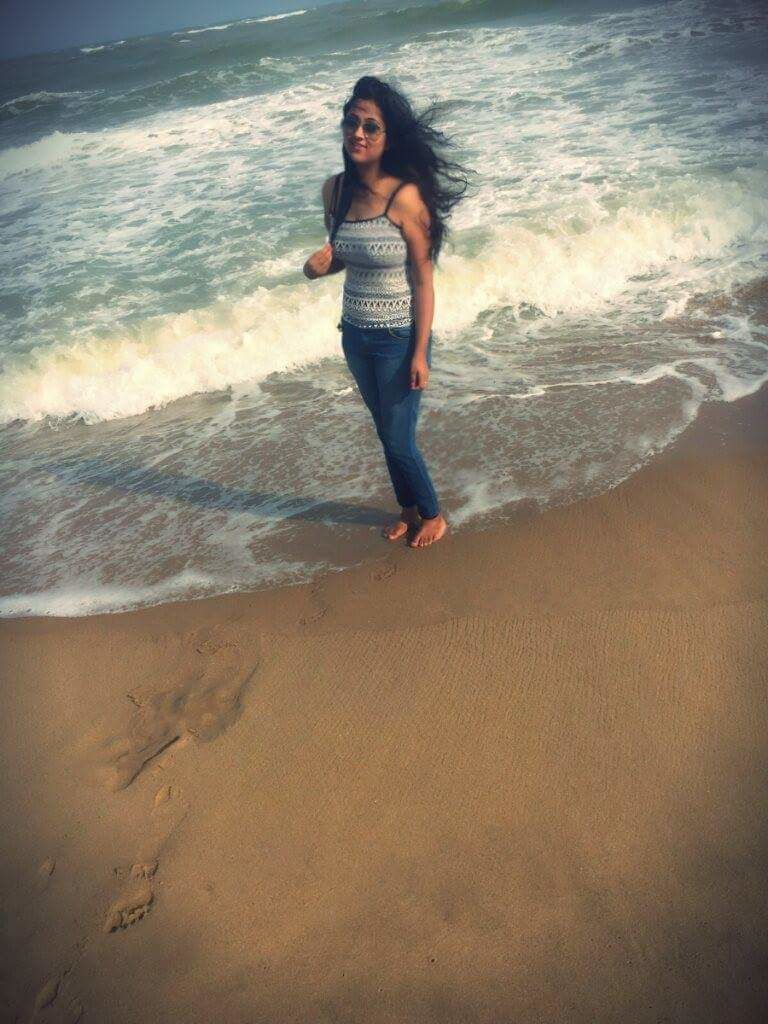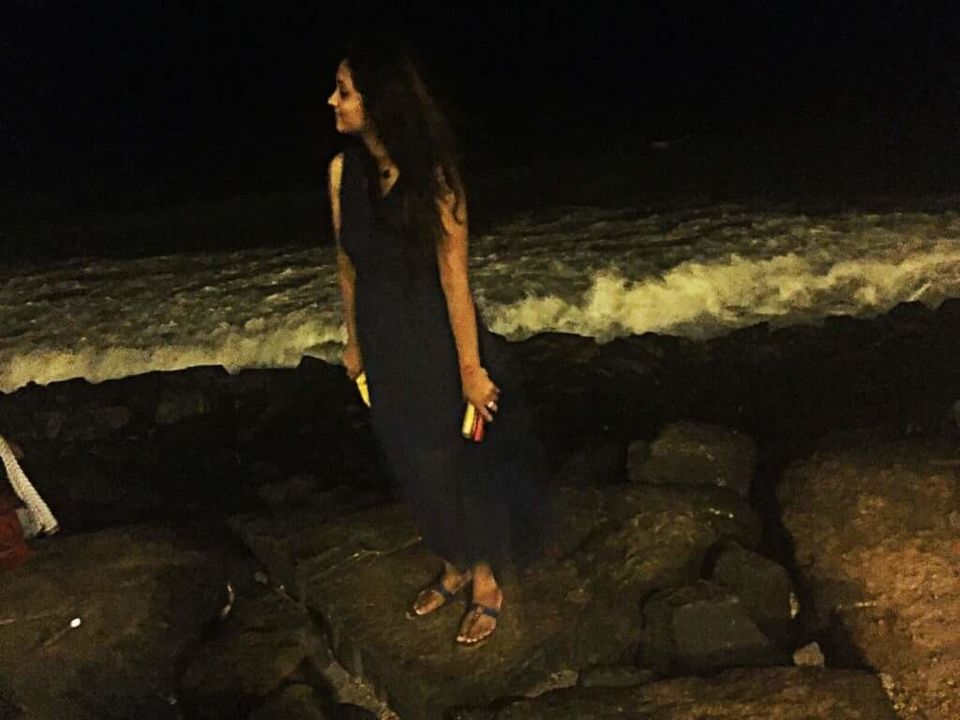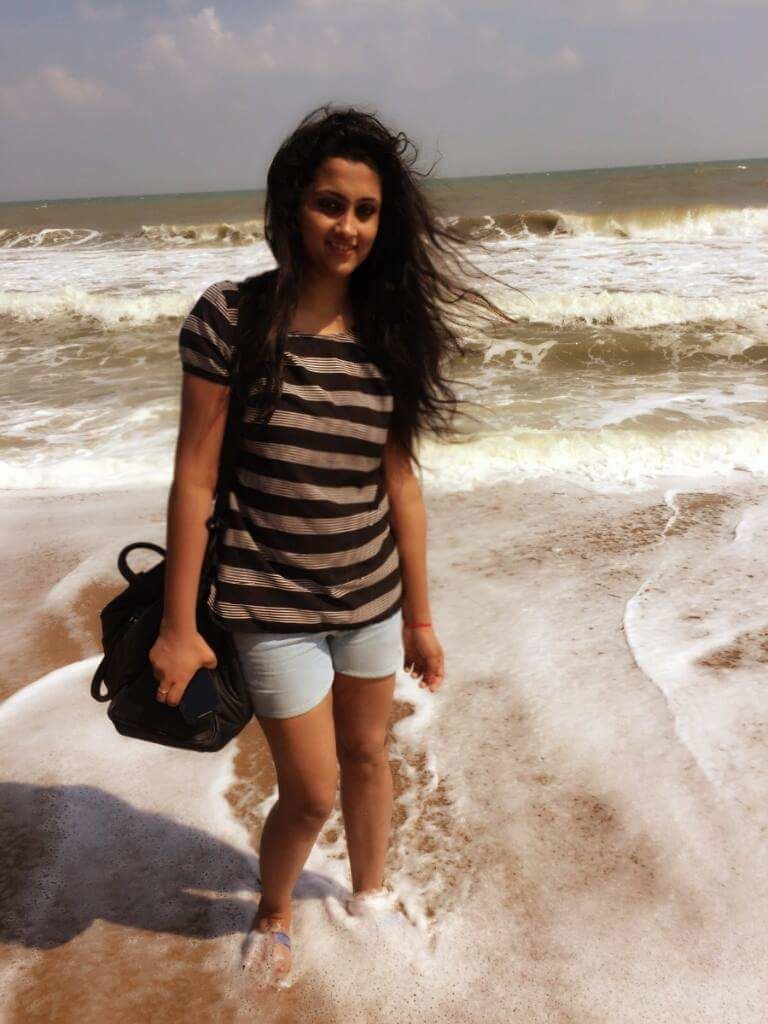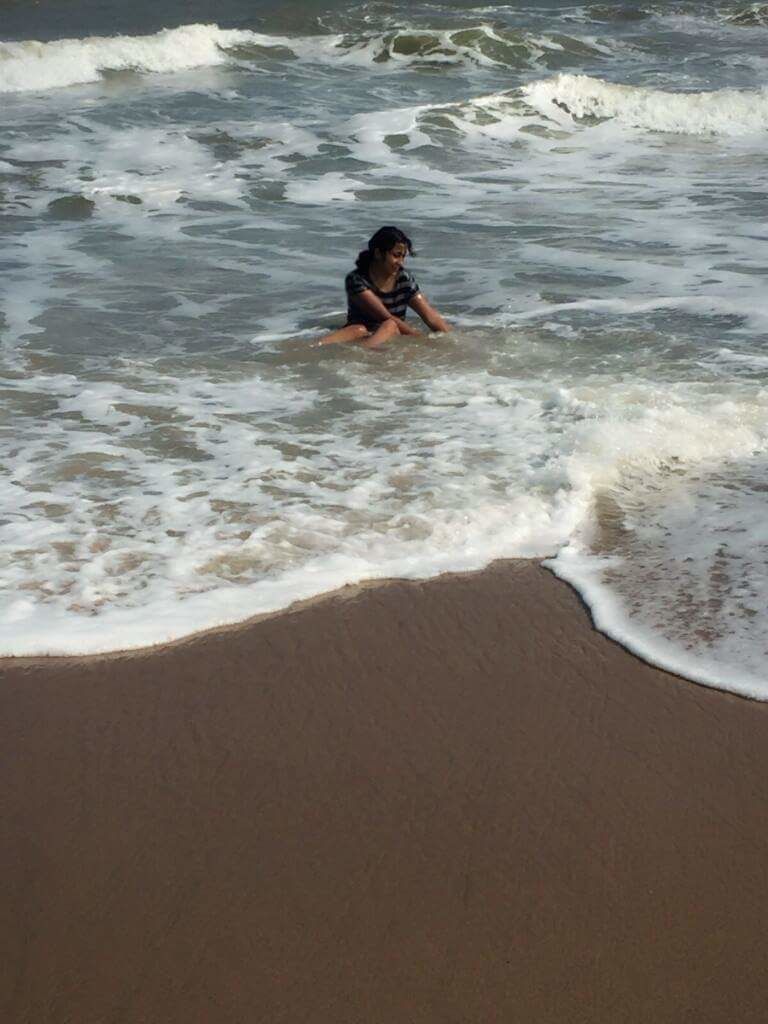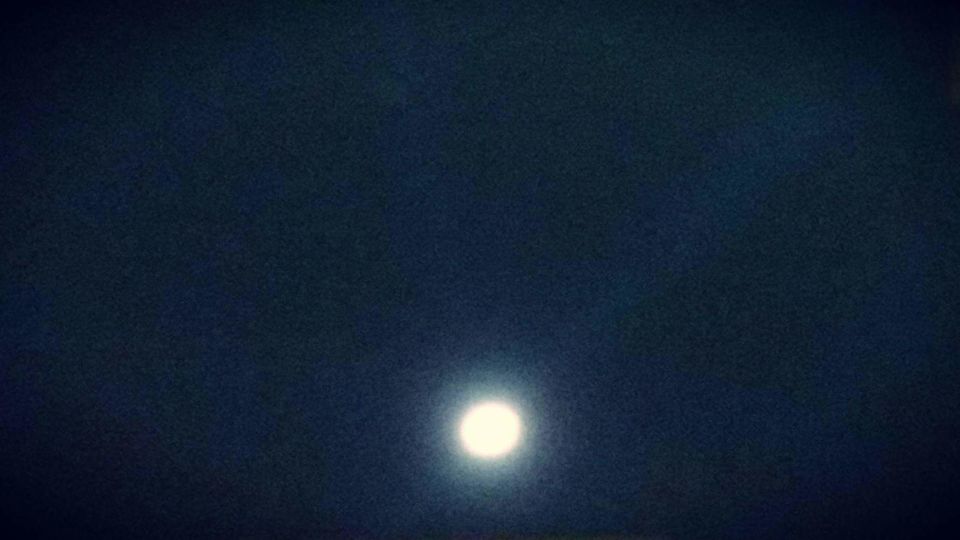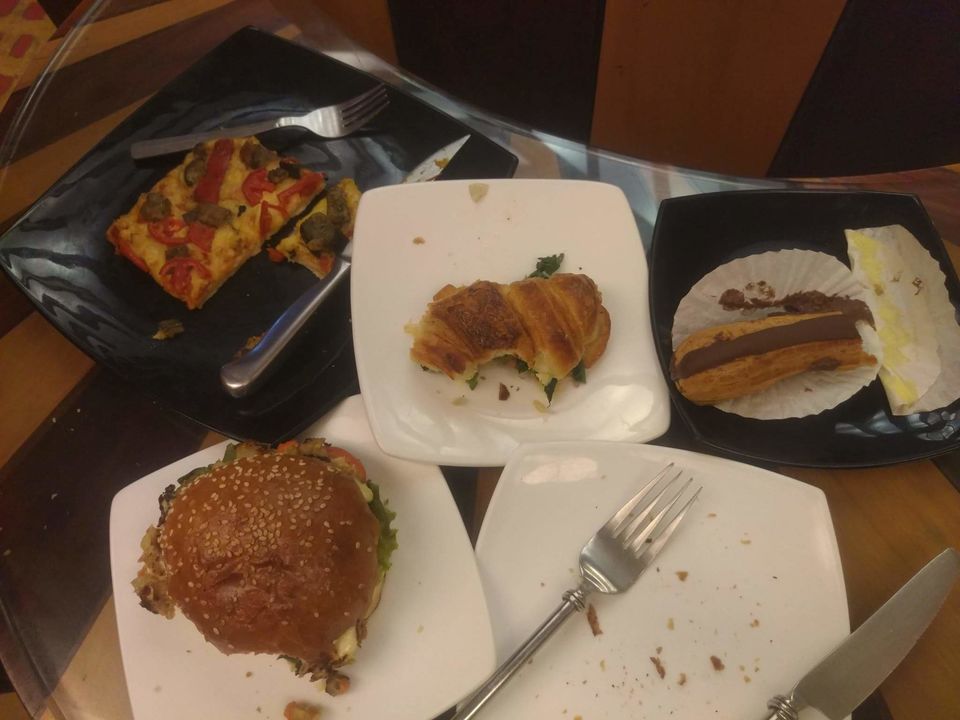 India, a country which has endless and priceless beauties hidden at its every corner. Puducherry (Formerly known as Pondicherry, better known as Pondy) is a destination where time comes to a standstill. Away from that fast-paced, noisy, busy, city life, one can find solace and peace in the midst of itz beauty. 
So, Pondy for me was supposed to be a solo trip but eventually due to some last minute changes my friend joined me too on this trip. It was rather a result of a "keeda" which creeped into my mind few hours before my trip. The occasion was New Year. When the world decided to party and booze, we decided to pack our bags and let loose. 
Tickets were booked ( Seater bus, Being a student, one has to check budgets , especially during new year) We didn't get any online booking for hotel. As it was 31st Dec, all the hotels were booked and the left ones were too expensive for our pockets. We decided to take a risk. We prepared ourselves for sleeping on beach, If Required :D . People were shocked to see two girls going alone during night, without a place to stay and without a return ticket in our pockets.

Thr Journey in the bus went well, with few kannad video clips playing on board. The Road from Bangalore to Pondicherry is beautiful with few rough patches in between. Although because of night , we couldn't see much so we decided to sleep. 
We woke up to a glorious sun which automatically lifted our moods and spirits. We reached pondy by 9 and with the help of autos and bus conductor, we found a place to stay in pondy and that in the cheapest rate possible. 
Advice : If you find "all rooms booked" online, donot panic or alter your plans. It is just a way to earn more , there are many hotels and motels which are not listed online. Also, when you get to that place you will definitely find a place to stay in. 
I must take this platform to mention the name of the Hotel as the hotel staffs were more like a family, guiding us, asking us to be safe and providing us with advices and suggestions to explore. The hotel name was #Sarvamangalam Inn, it is nice friendly and most importantly in the prime location of pondy. We set off on our path. Rock Beach from our hotel was just 1 km . We decided to walk and Go.
Once we reached rock beach, the view there was captivating. We stood there, transfixed, staring at the wide blue ocean, the huge ocean waves of #Bay Of Bengal was crashing against the rocks. We stood there and stared at the beauty of it.

Rock Beach is similar to Marine Drive ( Mumbai), Just that it is lot cleaner and the area is much more widespread. We wanted to sit fr hours on the rock but pushed ourselves to go further.

We decided to visit Auroville and Serenity beach on the first day as it was close to each other. We kept the local explorations and paradise beach for the second that. 
Rikshaws are too expensive medium to commute, so we took local busses for commuting. We didn't understand there language, so we asked the conductor to help us. We were lucky to get seats and the journy to auroville took us 15 mins. After stepping down you have to walk fr 7-8 mins.

The first sight of the wide-blue ocean would leave you spell-bounded. The huge waves of Bay of Bengal will instantly wash away all your tiredness. We kept our bags aside and jumped into the ocean. You cannot go deep inside , or swim, for the matter, as the waves are huge with very strong currents. The shore was beautiful, Silver sand getting washed by blue water. 

There are many beach huts at Auroville and one can stay there at a cost of just 1000 Bucks. We decided to have coconut water , and it is a "must have ", as the coconut water you get there wouldn't match anything you have had earlier. We sent time along the beaches and returned late in the evening. 
After sleeping for 2 hours , we decided to explore bakeries(Very Famous in Pondy) luckily, our hotel was also next to the BAKER Street, which was said to be the best bakery in the entire Town. We entered and it was beautiful. It was a small french Setup, With mouth Watering Chocolates, Eclairs to die for, and food that would leave you asking for more. 
Must Try
Eclairs : All Flavors (Chocolate, Vanilla, Coffee)
Chocolates
Pizzza (Again, pondy pizzas are very famous)
Pondy is a heaven for non-vegetarians and sea food lovers. French colonies also has some restaurants like #Le Chateau which is amazing for vegetarians. 
All in all , it is a must visit place for foodies (Like Me :D ) 
Next day we started off early and wend to Pondi bus station to book return tickets (Again online bus tickets were too expensive to even think of. Reason-New Year hiked prices) We got goot busses at 500 each which was semi sleeper. ;) (Pocket-Friendly)
After getting the tickets, we went off to paradise beach. One has to stand in the que to get tickets , as it can be reached only through a boat (Which i doubt) View again was mesmerising. We stayed and enjoyed and forgot the span of time.
We rushed back and explored the local bazaars. Near to the rock beach , there is a small thela wala that sells roasted sweet corn . Its amazing and a must try again.


The day we reached pondy was 31st dec, morning at 9. We decided to celebrate our new year together at rock beach itself, cutting cake at 12 near the beach side. The weather in December, In Pondicherry is so pleasant that you will feel fresh and cheerful all day. There was a musical and cultural show by the pondicherry police at the beach itself. Light music, Sea Breeze, Dressed Up, Watching the huge waves, Looking at the moon above in between is how we welcomed 2016. Life should be lived in a free and an easy way.There were many who stopped us from coming, there were small incidences which happened during our stay, but being responsible , and constantly  vigilant, is how you can protect yourself even if you are a #SoloGirlTraveller.


Don't be afraid. Life outside your shell is beautiful. Step Out and Experience it.
Must Try:-
Baker Street - Everything and Anything You Get
Rock BEach - During evenings and night
Rock Beach - Bhutta
Auroville- Much cleaner than serenity,, however for adventure sports you need to go to serenity. 
PAradise Beach- Commercialized but beautiful 

Pondy Railway Station - Small, beautiful Station, Gives you a  feeling of ancient times.
French Colony and french restaurants and chocolates

Pondicherry is a place which has given priceless memories and moments to me. It is a place which is culturally rich. You can see almost all the houses and shops making rangoli infront of their gate, early in the morning. It is place which you can only feel and as someone close to me said, I Left e a part of myself behind :) 
PS : I didn't take many pictures as i was always found gaping at the beauty and serenity of that place , somewhere in the midst of that beauty, my camera and mobile found its way back to my bag :)