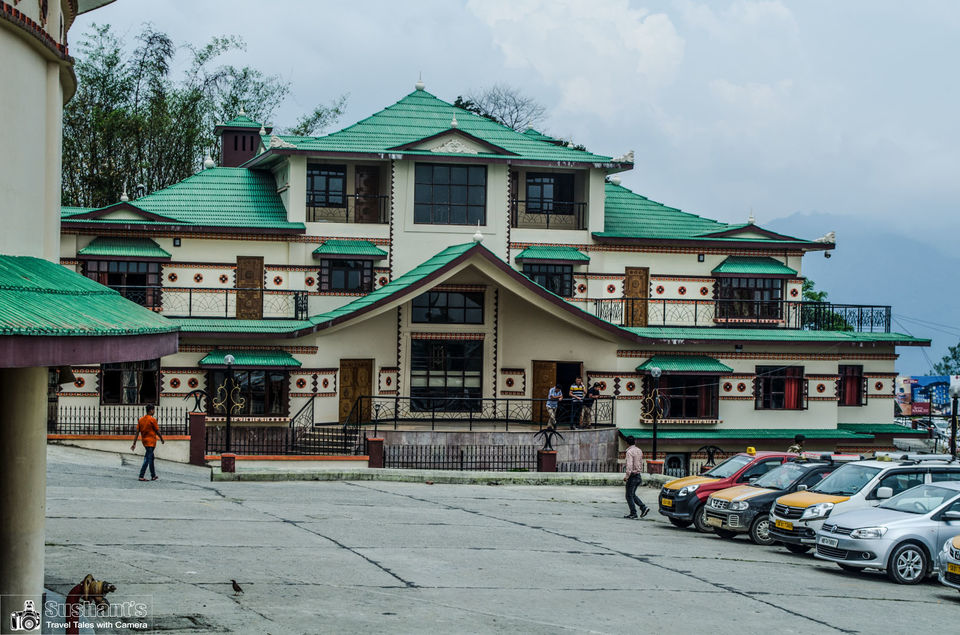 Hi ! Welcome to the 4th episode of our immensely enjoyable and memorable trip to the North East. We have already spent two nights of our trip - 1st one at Darjeeling and the next in Kalimpong.
If you have missed my earlier stories pertaining to this 8 days' trip, here are the links for the same:
Darjeeling - local sight seeing - part 2
Today, it is the turn of Namchi - a very well known tourist hill station in South Sikkim. When we left Kalimpong at around 11 a.m. for Gangtok, the capital of Sikkim, we had Namchi on our next itinerary. I didn't know anything about Namchi at that time and when our taxi cab took a very poorly maintained road (at least in May 2016), I was sort of depressed at the thought of visiting Namchi. The direct route from Kalimpong to Gangtok is merely 74 km. long whereas via Namchi it is 141 km. "Was it worth all the trouble?" I was asking my co-travellers.
But as I discovered later, we would have really missed a great place like Char Dham at Namchi if we had taken the direct route to Gangtok. It was worth every trouble that one may face.
If I may say so, Char Dham (officially Siddeshwara Dham) developed 5 km away on Solophok hill in 2011, has added a big feather to the cap of Sikkim as a wonderful tourist destination. It is the dream project of the CM of Sikkim Dr. Pawan Kumar Chamling. A deserted hilly area of nearly 29 hectares known as Solophok hill has been metamorphosed into the most adorable temple-cum-cultural complex at the construction cost of just Rs. 56 crores. Thousands upon thousands of tourists throng everyday to the Char Dham complex which encompasses beautiful replicas of 12 jyotirlings and 4 chams. The place is calm, serene, very neat and clean, orderly and beautifully decorated with flowers. Even our taxi driver was full of praise for Dr. Pawan Kumar Chamling who continues to run the Sikkim government since 1994 as its Chief Minister. According to him, the total transformation of Sikkim is to be attributed to him only and that's why his party - SDF has won all 5 assembly elections since 1994.
We had spent only one and half hour at this complex, so let the story continue through photographs which I had taken at that time.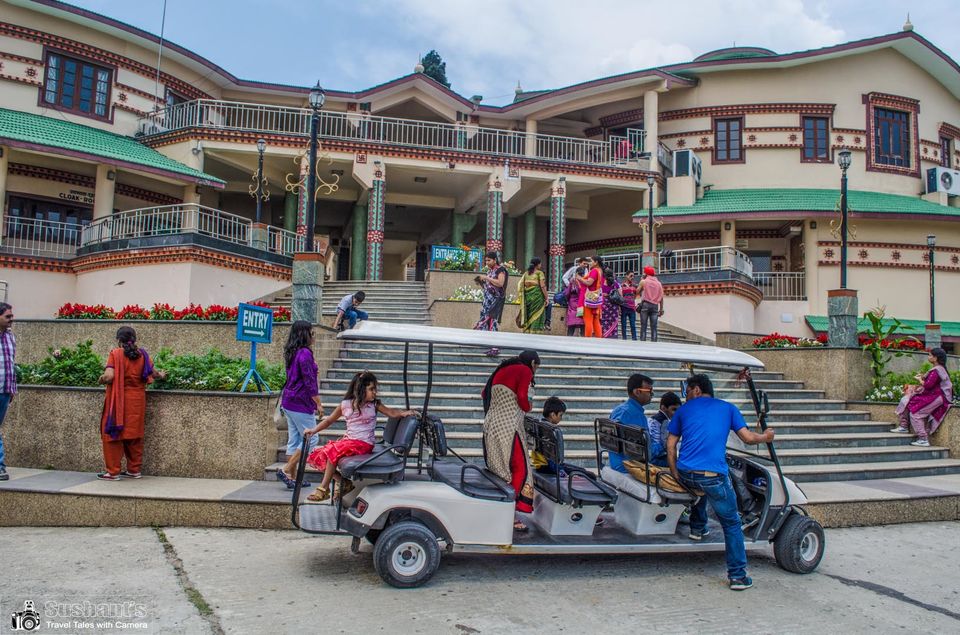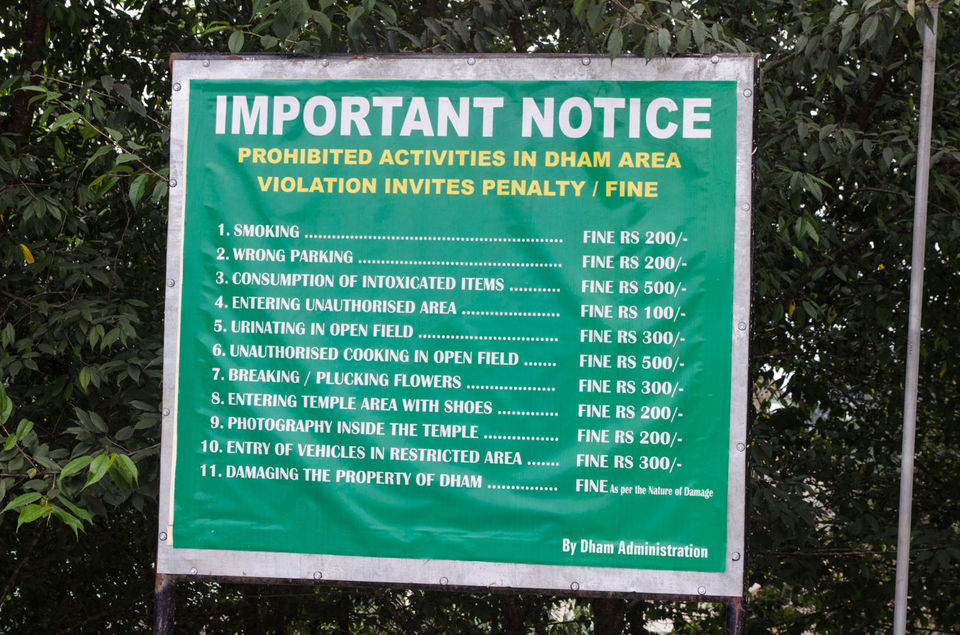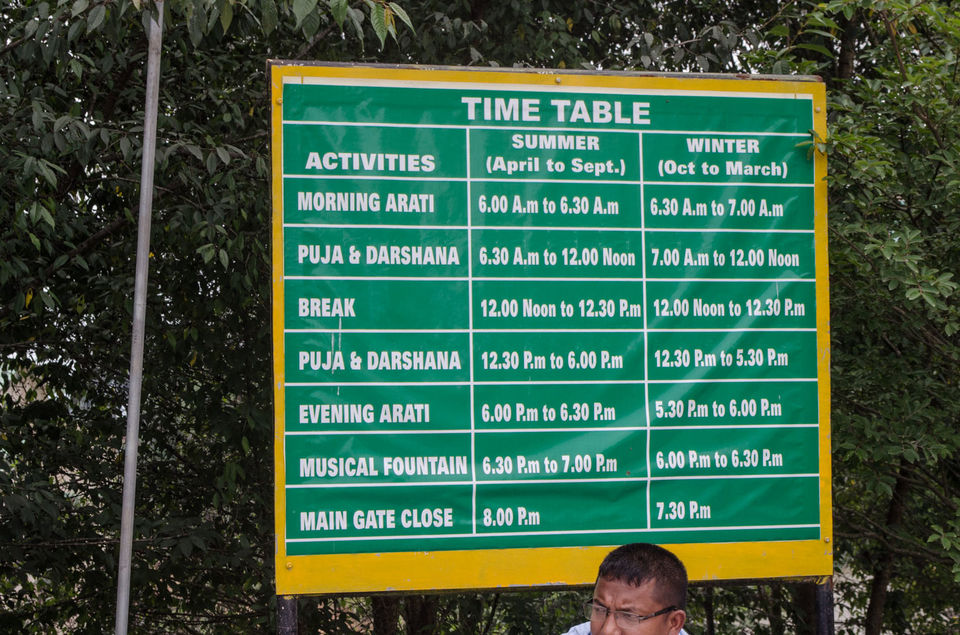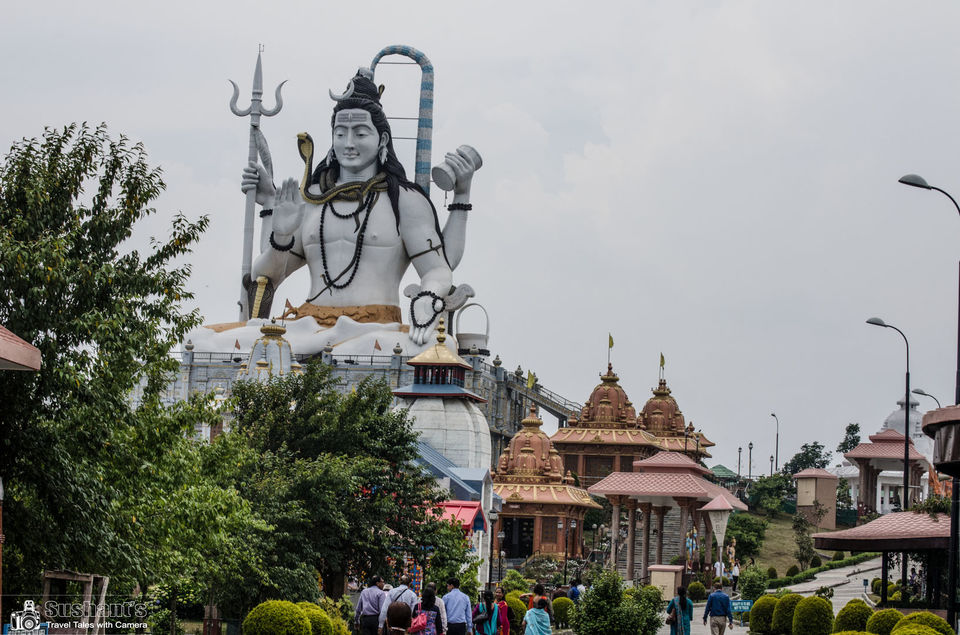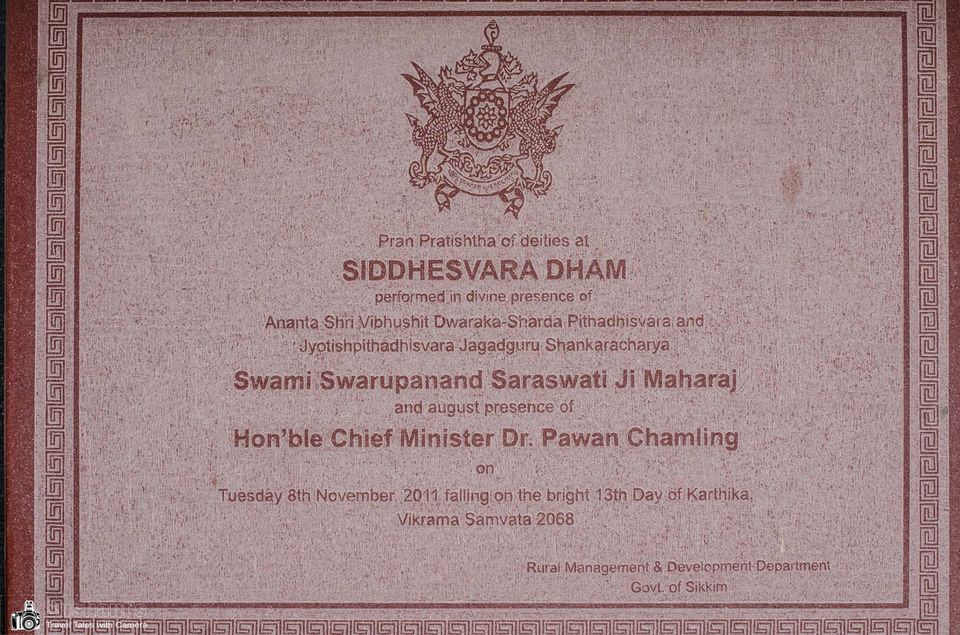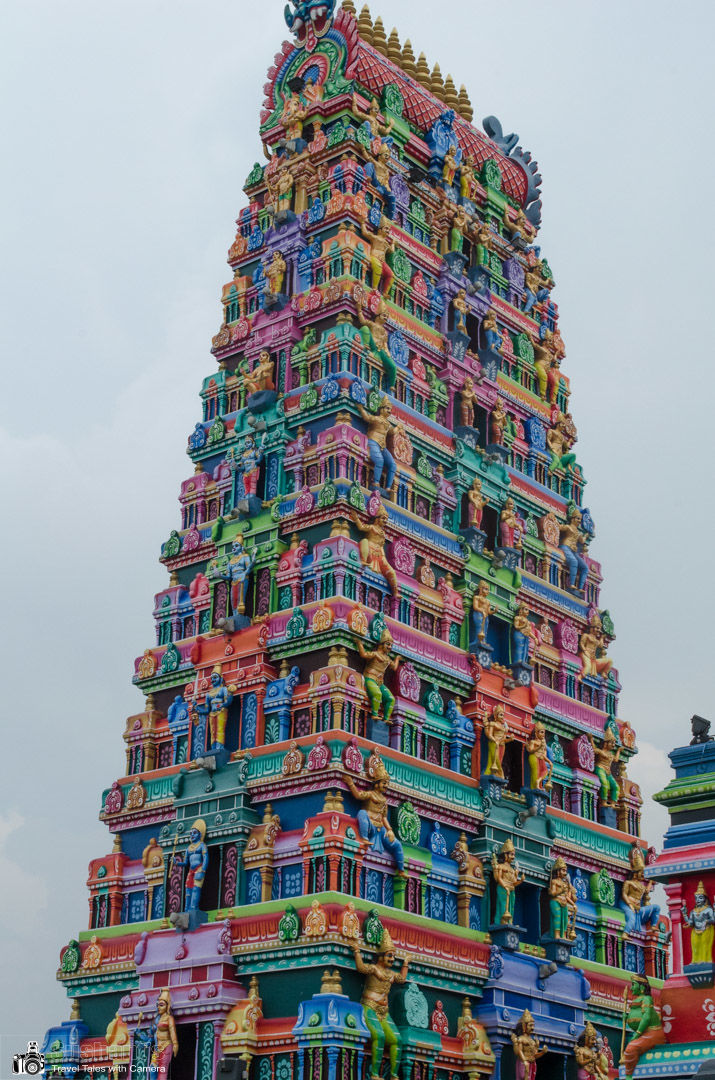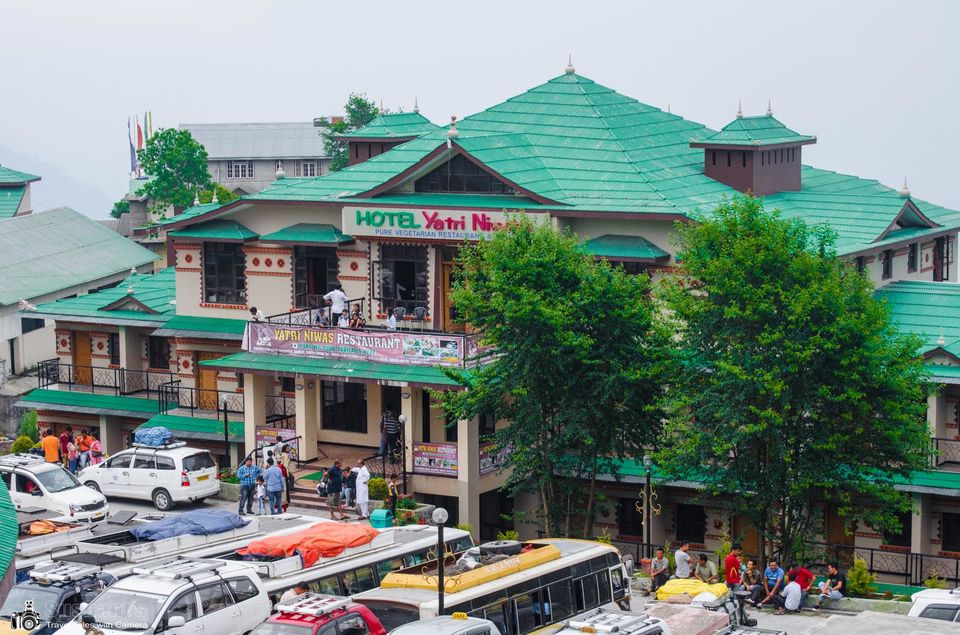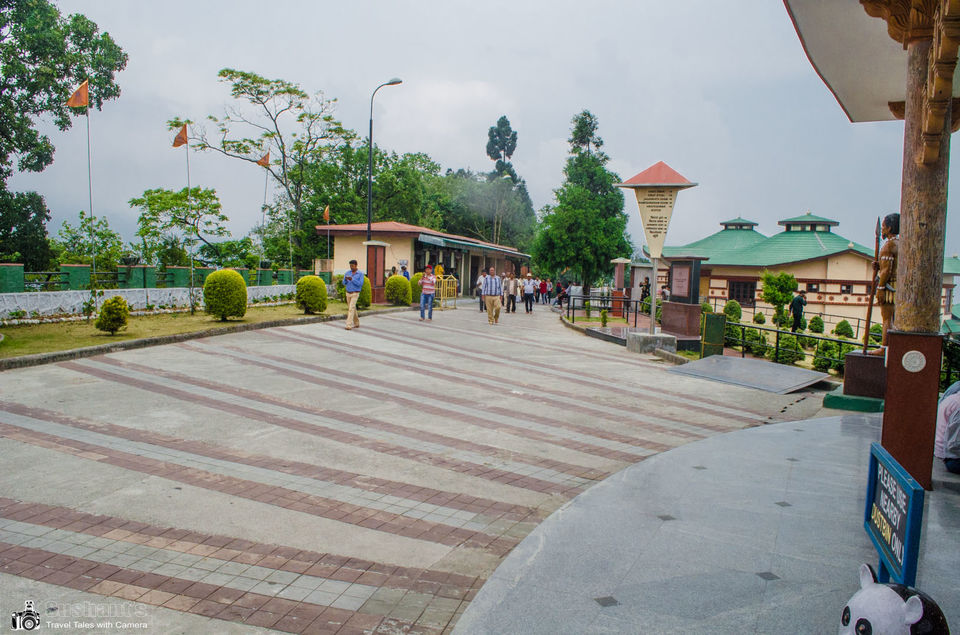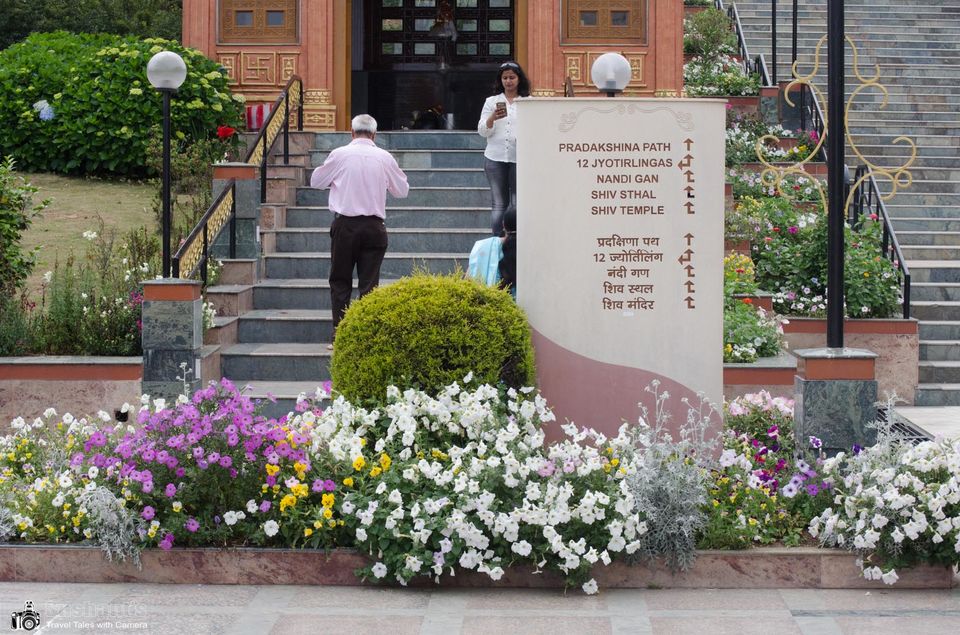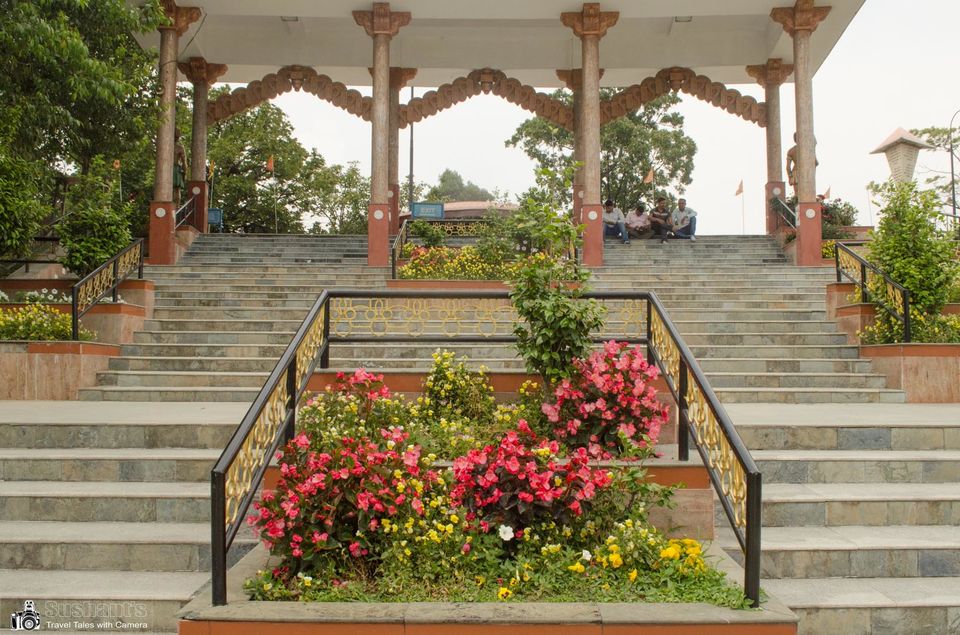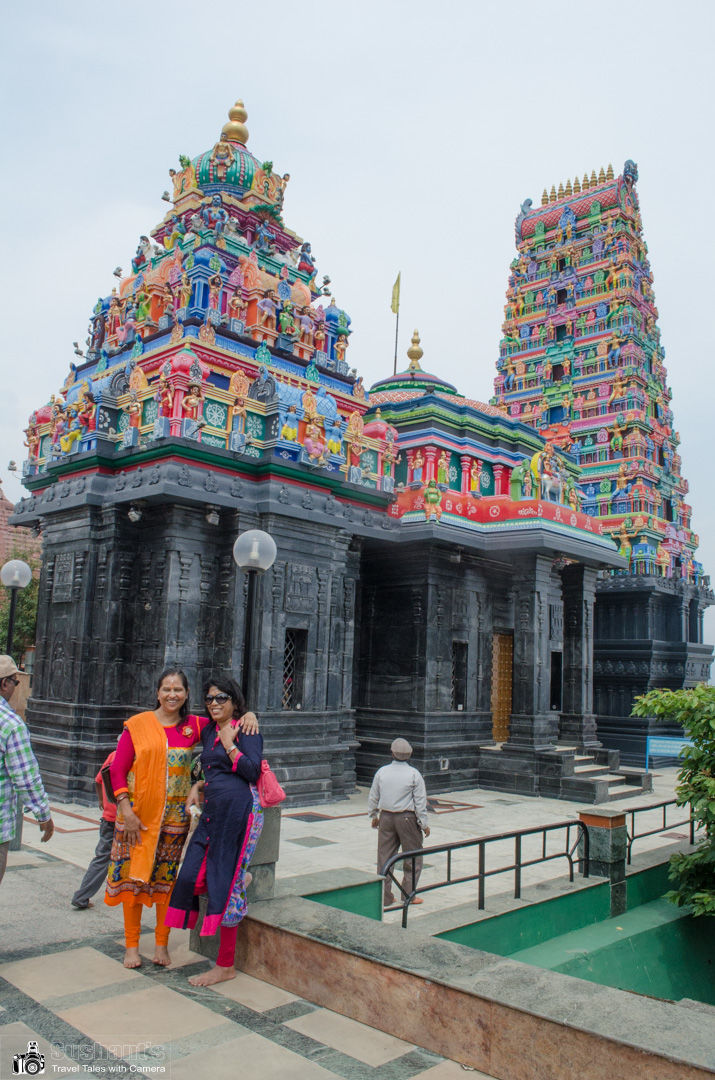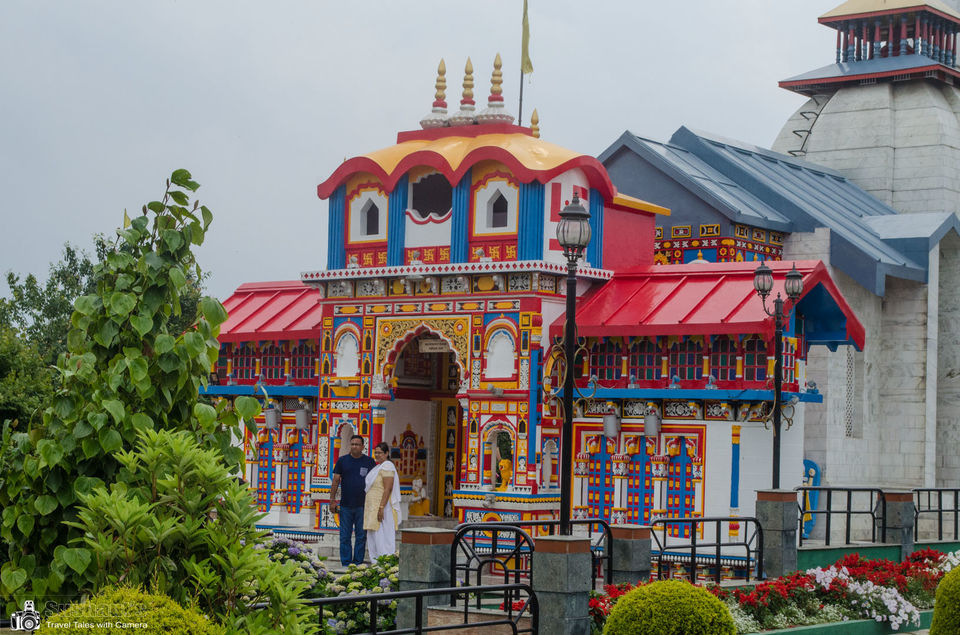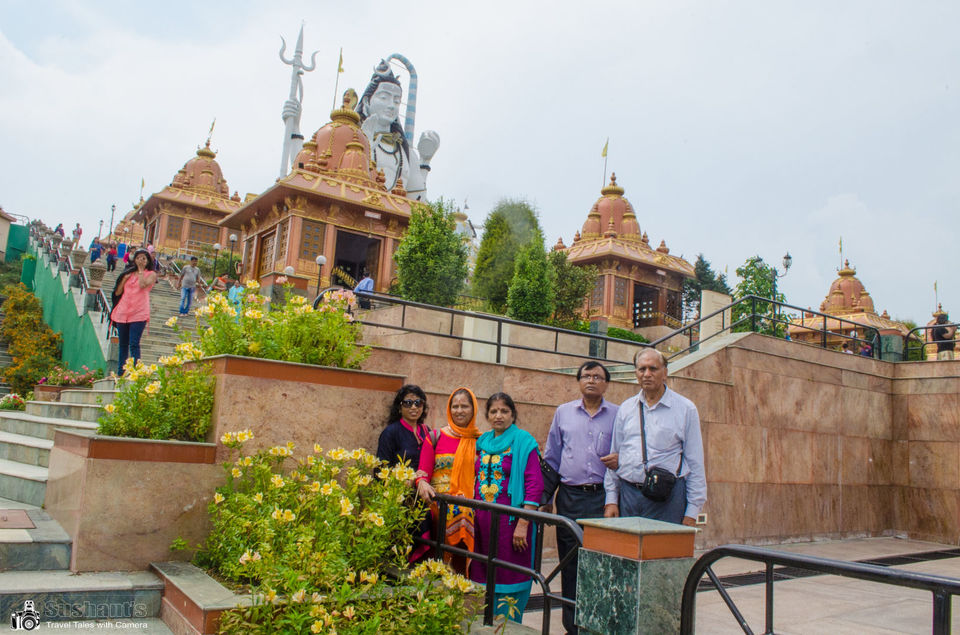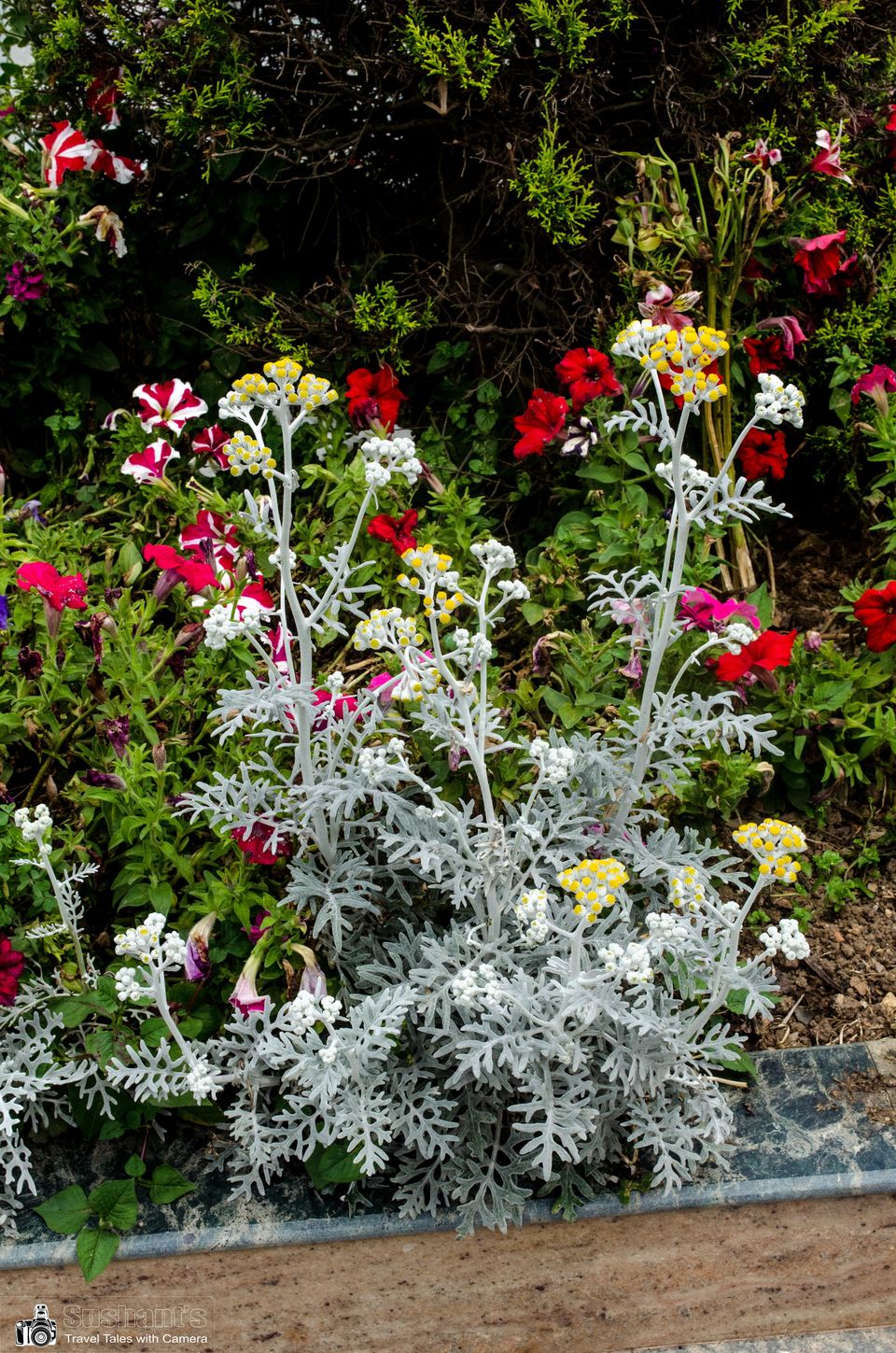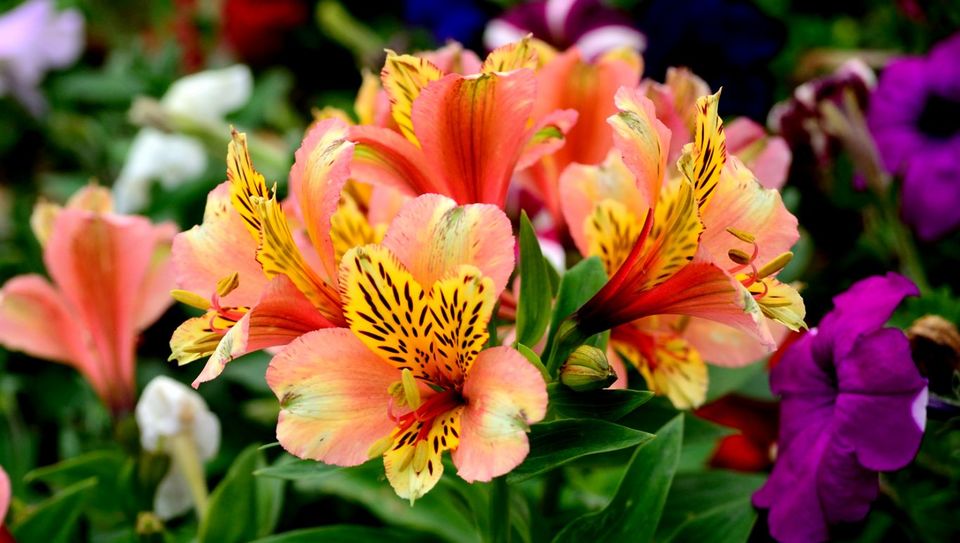 After visiting all the temples and shrines at Char Dham, it was time for some snacks. Yatri Niwas Restaurant was somewhat crowded and waiting for our turn could have delayed out next part of journey, we left the complex hoping to get something to fill our tummies at some roadside joint. Rest of the journey to Gangtok was uneventful except the bright spot that our driver - a local boy of Sikkim kept all of us in good humour telling his love story which was yet to come to a logical conclusion. He had photo of his dreamgirl as wall paper on his smart phone and was very shy when I asked about her. He was, however, not very hopeful of marrying her because of his poor financial condition. "Which beautiful girl would like to marry a man who is constantly plying a taxi and remains away from home most of the days in a month?" he asked. I suggested him a way out of poverty. "There is Rs. 500/- fine for those who pluck tea leaves and thus steal from a tea garden. You could be the informer of police and earn Rs. 500/- everytime whenever you see a thief stealing tea leaves." He let out a roaring laughter at that. Don't know if he got his dream girl by now or not.
Well, Gangtok was the place I had been looking for since our 1st day of the trip. I will share with you my thrilling experiences of Gangtok during our next 3 days. Till then, bye bye and thanks a ton for being this far with me.
Frequent Searches Leading To This Page:-
gangtok ravangla namchi pelling tour, namchi tour packages, best trip packages to namchi, places to visit in namchi, things do in namchi