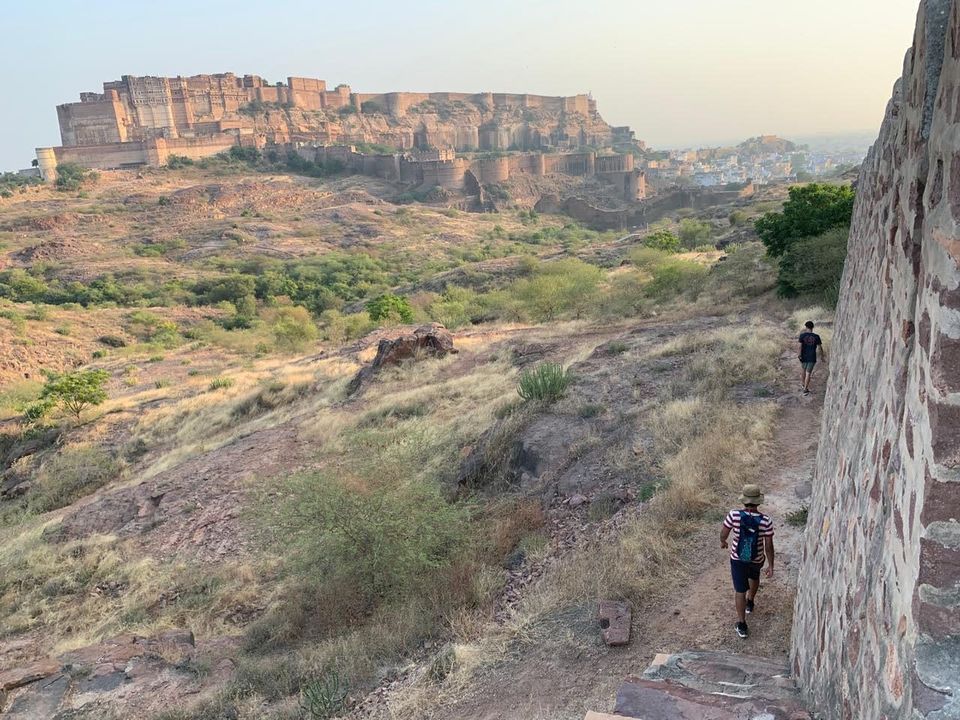 A solo bike trip is a dream for many of the boys to be accomplished. And I consider myself luckiest person as I achieved it at the exact age of 18. I was out with the bike as soon as I got my driving license to Chikmagaluru – Shimoga – Sringeri circuit a total of 900 kms.
But here I am writing about the Rajasthan trip that I took from 24-11-19 to 03-12-19. This solo bike trip was completely an amazing trip that will always be in my reminiscence. Rajasthan is filled with gigantic forts, stunning palaces, delightful lakes and scenic sunsets. This major state tends to steal all the tourists heart by its magnificent charms. A solo bike trip or bagpacking is a wonderful way to explore food, traditions, culture and interesting stories attached with each city.
I started off from Ahmedabad and took over Jaisalmer, Sam sand dunes, Jodhpur, Udaipur and finally completing it back to Ahmedabad. This journey of mine took 8 days and was marvellous, experiencing the rich culture and heritage. Rajasthan is also known with names like Land of Kings, Land of Kingdoms. The most important part is the desert part, which attracts the tourist from all the corners of the world. The ride was full of surprises, the people were also friendly, the food costed a much bit costlier, but if you eat at Dhabas and local restaurants it would be pocket friendly. Honestly I didn't have much budget I only had around 4k INR in my pocket with which I had to look out for 7 days with all the food and accommodation and also the extra charges like snacks or tea breaks etc and thank god the backpackers hostels were everywhere and I had no problem amending my budget and also getting comfortable sleep after continuous hours of ride. The backpackers hostels I used where zostel and moustache. Zostel was available in all the cities of Rajasthan and has contributed a lot to my trip. I made some new friends across the trip which are still in contact with me, discussing the possible next trip. The roads were awesome throughout the ride and never had any problem of irregular or wrecked roads. I did carry a friendly amount of luggage and it was very helpful as I wasn't stressed carrying it out throughout the ride. A tip for those who don't know – always roll your apparels rather than folding them while bag packing. Rolling the clothes helps you fit more number of clothes but without actually inflating your bag pack.
The itinerary of my trip goes like this
Total distance travelled: 1,868 kms
On bike: 1,435 kms and miscellaneous