Winter is coming and the mountains are about to put on their best face.
If the snow-clad slopes of the high Himalayas make you wish to scale the distance and seek out an adventure, I've got a list for you. These traveller-approved destinations for skiing in India are just what you need to make the coming season exciting.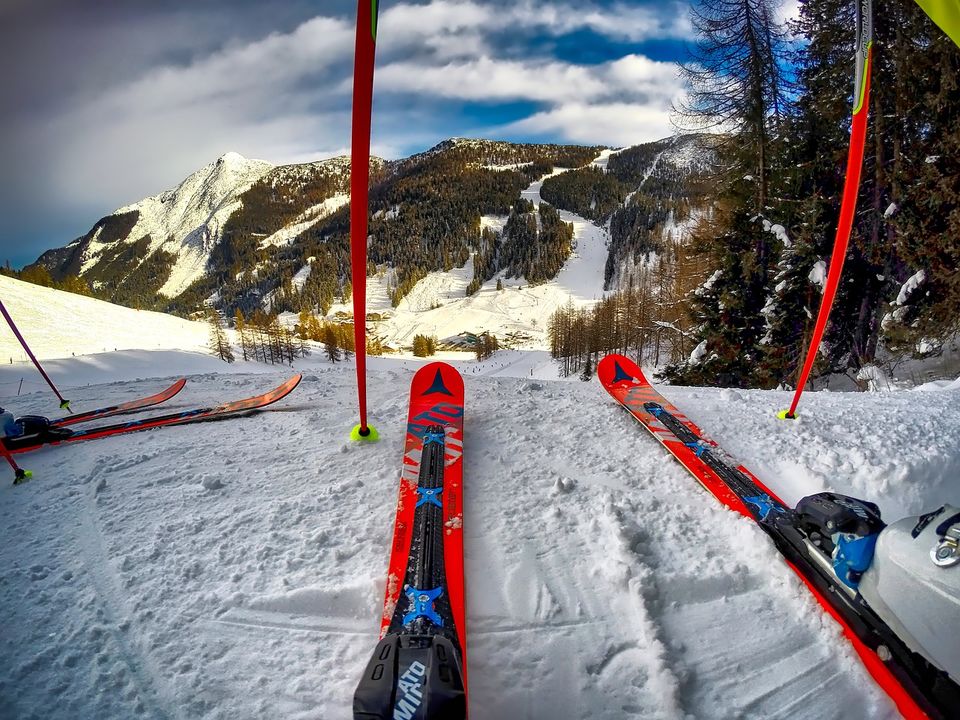 So, here's all you need to know about skiing in India

Best Time To Go Skiing In India: Almost all the skiing destinations in India are in the high Himalayas and the best time to visit these skiing spots is from December to March. It's best to enquire about the local climate before you begin your getaway.
1. The Unexplored Phuni Valley in Sikkim
Adventure opportunities in India are on the rise every year and the small state of Sikkim is emerging as a surprise destination to tick off every adventure enthusiast's bucket list. The quaint village of Phuni near Lachung in North Sikkim is now famous as a skiing destination. Away from the cliched touristy skiing spots in the Himalayas, this is an untouched spot in the north-eastern paradise of India.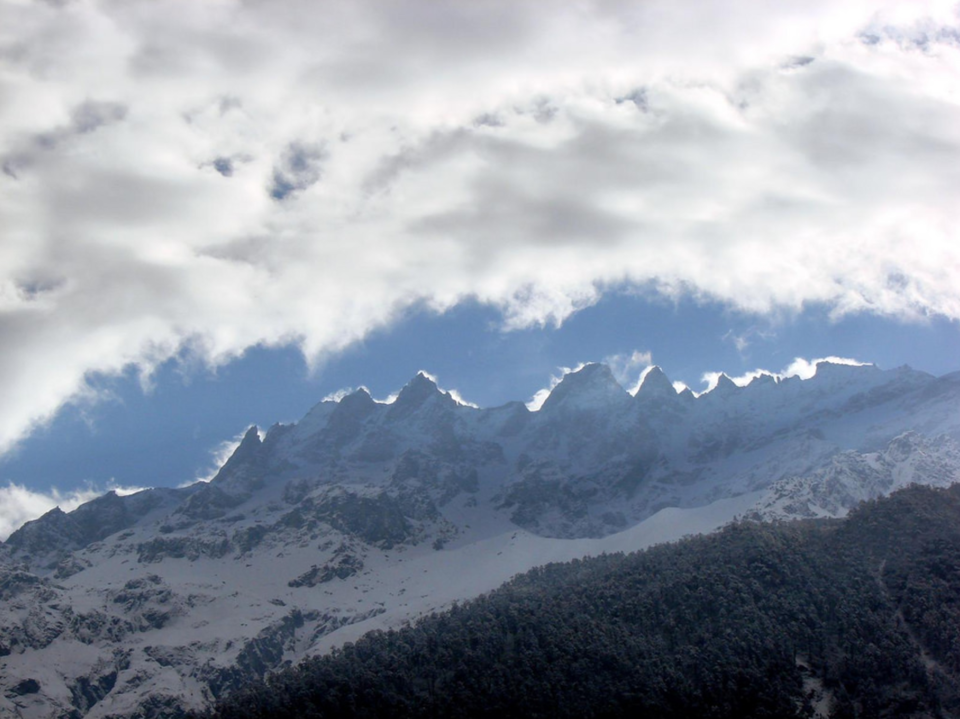 2. The Glistening Snow-Clad Slopes Of Kufri
In the recent past, Kufri has been recognised as a destination that is easily accessible and hence a perfect spot to take your family along and make the best of winters. The town receives heavy snowfall between December and February. Since the 1930s when this small hill station was first discovered, Kufri has been evolving as a wintertime destination. The Mahasu Ridge above Kufri has the best slopes in the region for snowboarding and skiing in India.
Read more: Kshitiz Gupta's Trip to Kufri and Shimla.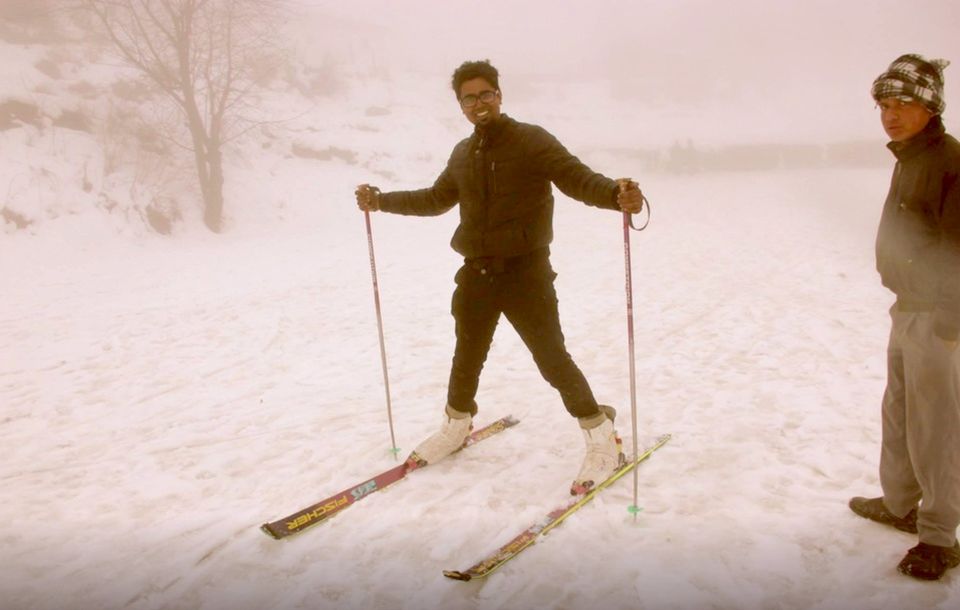 3. The Pristine White Mountains Of Auli
In the last few years, more travellers have been travelling to Auli than ever before. The 3-km long stretch on the snow-covered elevation at Auli is an internationally0acclaimed skiing site. The glistening fresh snow on the Himalayas of the Garhwal Region, at an altitude of 2,500 to 3,000 metres, is a great spot for beginners as well as professionals.
Read More: Rohith TV's Skiing Adventure in Auli.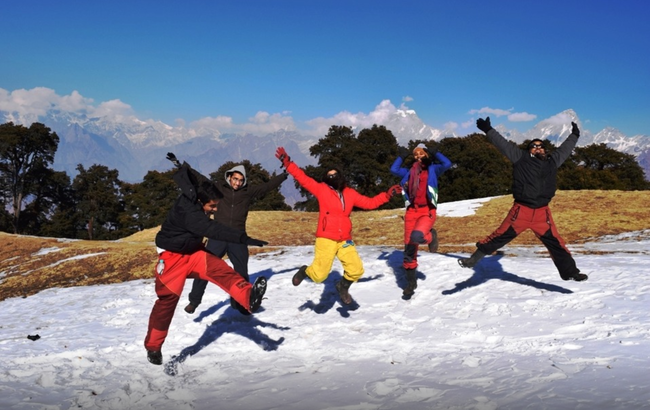 4. Go For A Professional Skiing Course in Gulmarg
Around 56 km south west of Srinagar, the magical town of Gulmarg is home to some of the most stunning snow-clad slopes you can find in Kashmir. The town of Gulmarg is not just a centre for winter games but also boasts of a training centre that helps novices learn the nuances for many winter adventure sports, including skiing and snowboarding. Adhoc Sub Center Gulmarg is functional during winters every year and specialises in skiing courses.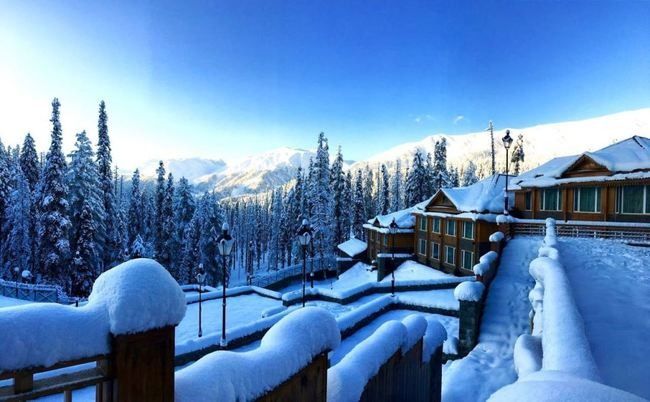 5. Trek To The Skiing Spots of Mundali
This lesser-known skiing destination is 36km away from Chakrata and travellers reach here via Kandaband from Chakrata. At an altitude of 2,775 metres, the white of Mundali makes for an exceptional skiing destination in Uttarakhand for professionals. The short trek of 2.5 km from Dhangarh to Mundali is also a much coveted adventure for hobby trekkers as well as experts.
6. Travel To Rohtang La With Your Family
Rohtang Pass can be counted as one of the most accessible sites for skiing in India, making it the perfect spot for a family getaway. You can get skiing gear on the spot and ski slowly down the slopes covered with snow.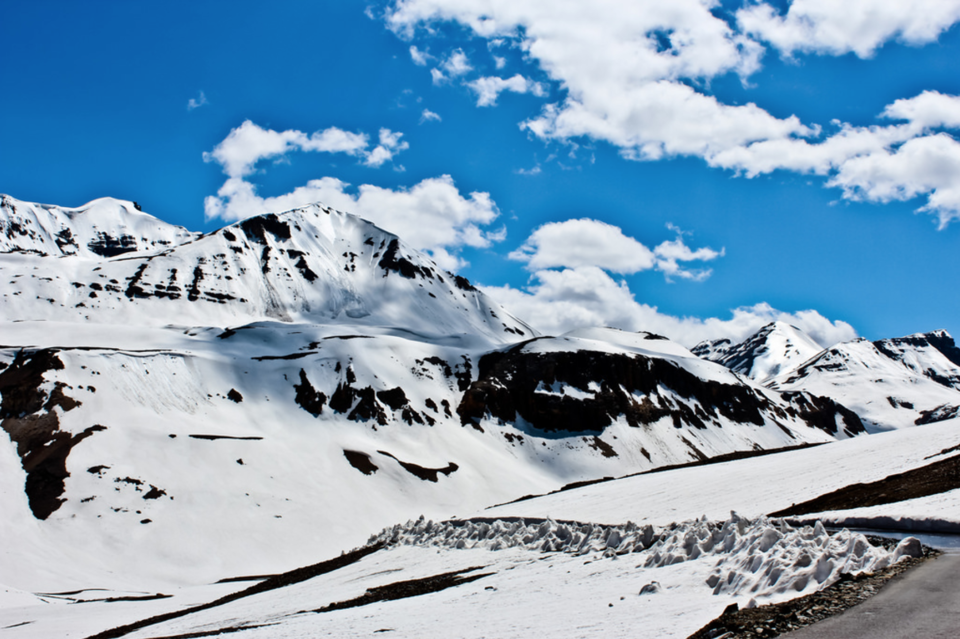 Tell us about your own winter time adventures.
What was your experience of skiing in India like? Tell us in the comments below. Share your winter travel itineraries with like-minded travellers on Tripoto and help them plan their next adventure. You can also share you photographs, videos or review the last destination you visited.
Frequent Searches Leading To This Page:-
skiing in india in april, best skiing course in india, best skiing resorts in india, snow skiing destinations in india