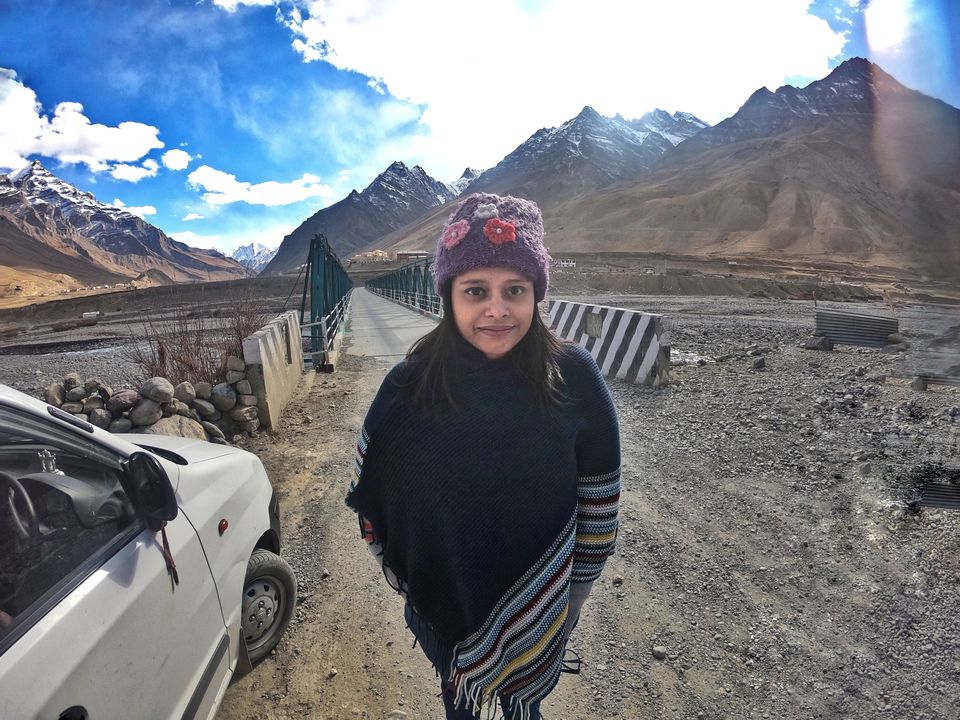 "Slow down and enjoy the simple pleasures in life."
If there's something I've learnt by years of travelling across India, it's the art of living one moment at a time. Whenever you plan out your travels, I am sure that most of you list down the top things to do. In fact, thanks to the constraints in life, sometimes, we even try to squeeze in a hefty lot of things and set unrealistic targets for the day.
I've done the same thing a number of times. Most of the times, I'm caught by this not so pleasant thought- "I have no clue if I can ever come back to this place again, so I would rather tick everything off the itinerary."
But let me ask you a simple question—what's the point of spending hundreds and thousands of penny in a place where you cannot invest your time to appreciate the beauty of it? This simple thought caught me when I went to Spiti in November, 2019. I'll tell you how.
I'm not a full time traveler yet. I have to work my ass off throughout the year to earn those holidays where I can do the things I love the most. For Spiti, I had like ten days to explore and get wasted in its beauty. And as life would have it, my frequent travel plans only allow me to backpack, HRTC buses, inexpensive rest houses and even hiking to save money—hence, that means I spent around 2.5 days to reach Spiti and another 2.5 days for my trip back to Delhi (I took the Shimla-Kinnaur-Kaza route as the route via Manali was closed by then). That effectively means 5 days of solely exploring Spiti Valley, which is way too less considering Spiti is huge and has many corners to explore.
The first few days were smooth like knife on a molten butter—the beauty of the place radiating in corners and touching the deepest corners of my heart. Now, let me tell you, November is Spiti is a winter venture. By the end of October, Spiti starts receiving a lot of snowfall that cuts it off from the rest of Himachal Pradesh. But thankfully, it didn't snow during the first two days. The sun shone high up in the mountains and the breeze gave me chills down my spine. In the first two days, we were stunned by the beauty of the Pin Valley, a place that I will forever be thankful for. The night when I got back from Pin Valley was all about sipping on some local wine and hearing stories from our caretaker. I also planned how the following day I would visit Langza and Hikkim, as these are the places I really wanted to explore. I was excited as hell. Soon, sleep struck me and I was fast asleep.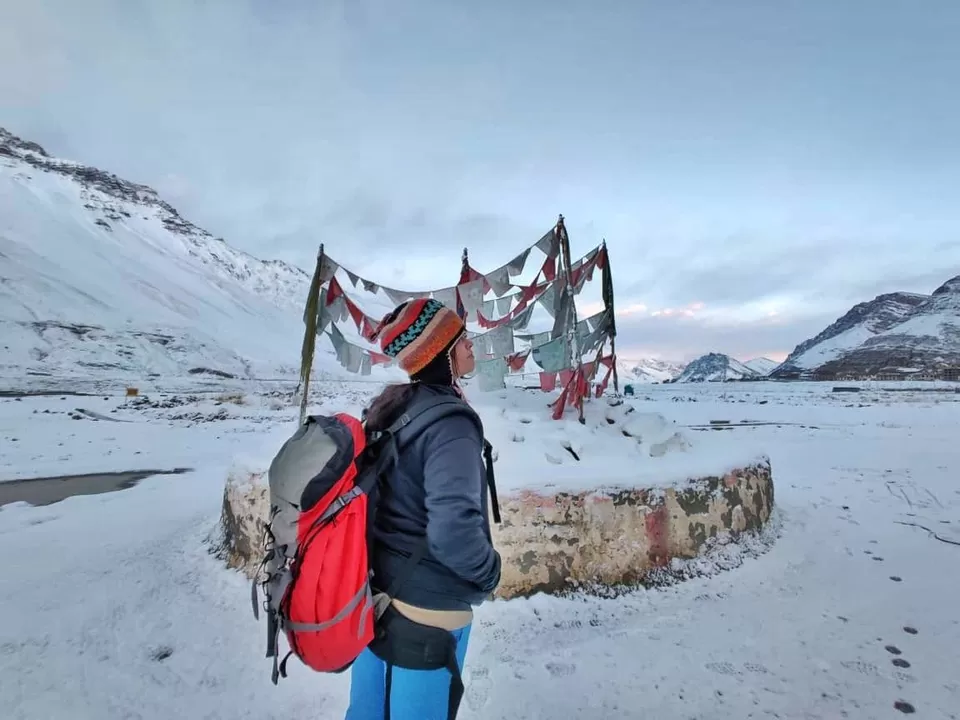 The next morning, something unexpected happened. I woke up to chilly vibes and struggled to find my glasses underneath my pillow. But thanks to my carelessness, I could not locate it. So I dropped the idea of wearing my glasses and headed straight to the window. I removed the wooden pane and I was shocked. With an unclear vision, I saw a white mist fogging the window glasses. It was snowing! Despite seeing snow so many times in my life, my happiness knew no bounds. I rushed out of the rest house and started dancing in the snow. I could feel the snow falling on my face and melting straight after. Happiness was all around me.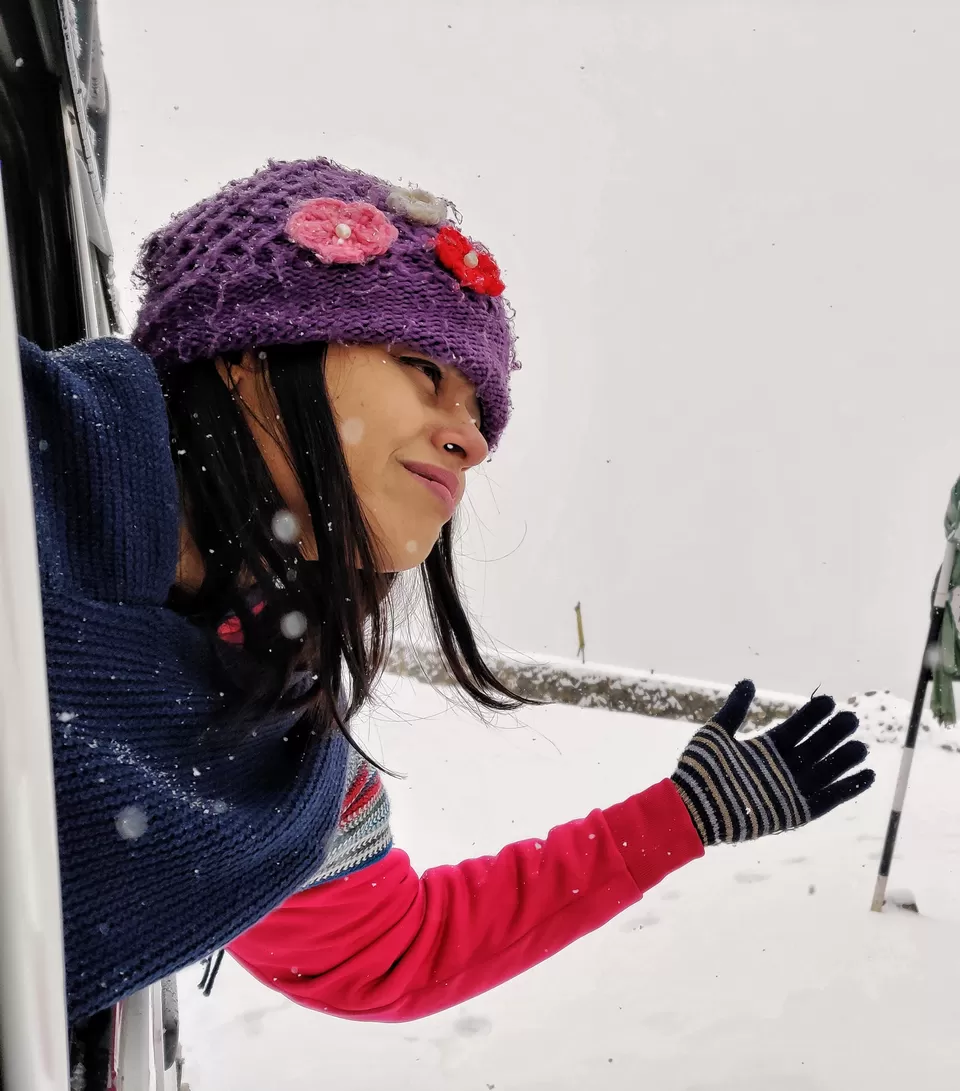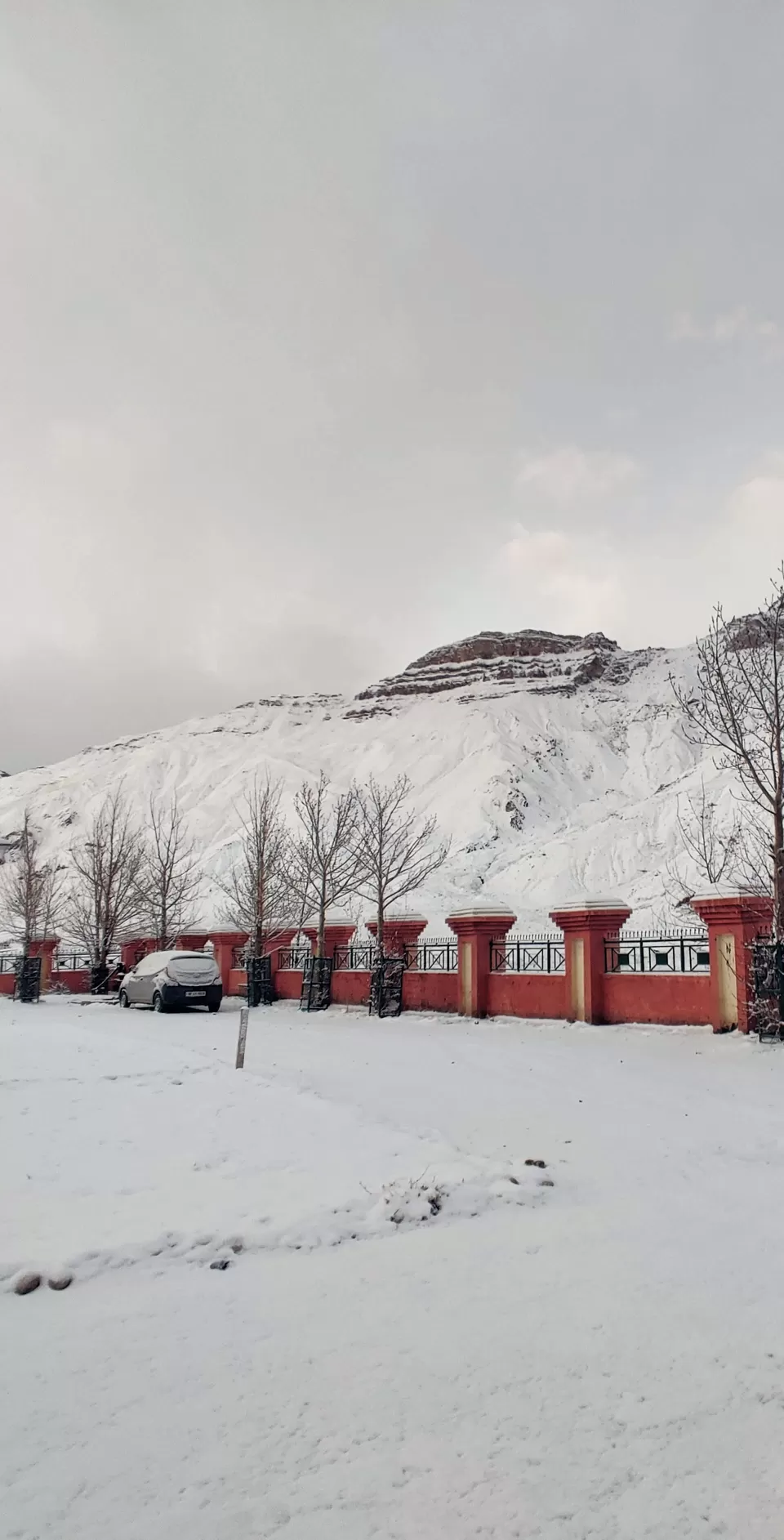 Soon, I realized something. It snowed throughout the night, which ideally means that most of the roads heading to the upper towns would be blocked. We rushed out, asking the locals if it's a good idea to take the car to the upper reaches of the valley when the weather told us otherwise. Most people suggested us to drop the idea, and even warned us that the weather forecast says how it is going to snow for at least two more days. With a heavy heart, I had to drop the plan. Snow kept healing my sadness while I longed to tick those places off my bucket list.
Thankfully, we could connect with a driver, who offered to go until Kibber, and even beyond if the roads permit us. With a ray of hope, we hopped into the car—and then wished to cover every place that day. However, on reaching Kibber, we saw a group of men who were struggling to drive due to snow. Their Scorpio kept sliding and I panicked at the sight. That made me change my mind. We decided to move downwards from Kibber to Key, and spend rest of the time in the monastery instead.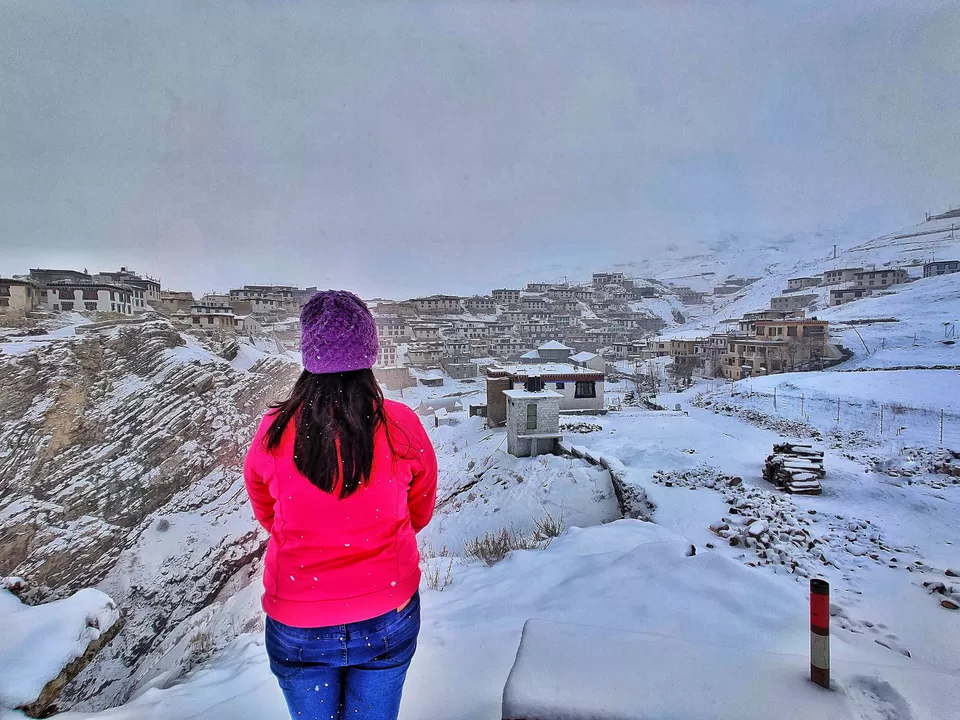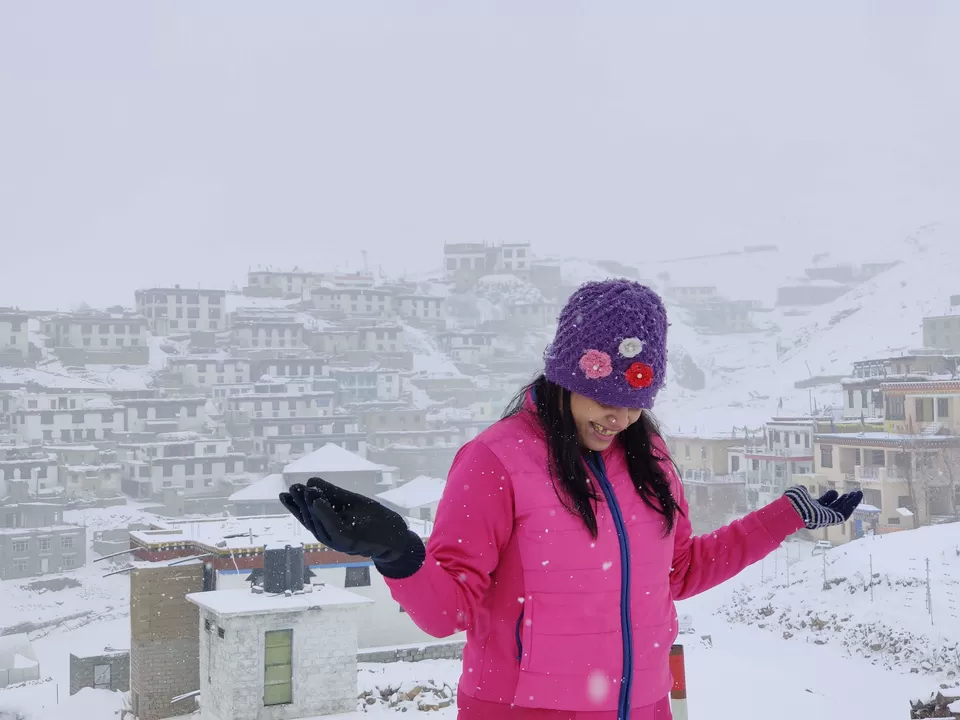 I kept telling myself, what's the point? What's the point of all the hassle if you simply cannot enjoy whatever you could? Soon after, we reached Key. Unlike many others, we spent at least three hours inside the monastery- exploring corners and seeing the world around us gradually disappearing underneath a thick blanket of snow. One of the monks even accompanied us and narrated stories of one corner at a time. I was entirely lost in the moment. My regrets vanished in a jiffy.
The next few days were all about enjoying every moment. I didn't rush, I didn't long to tick places off my plan. I just kept breathing in and out, and enjoyed what is, without worrying about what will be.