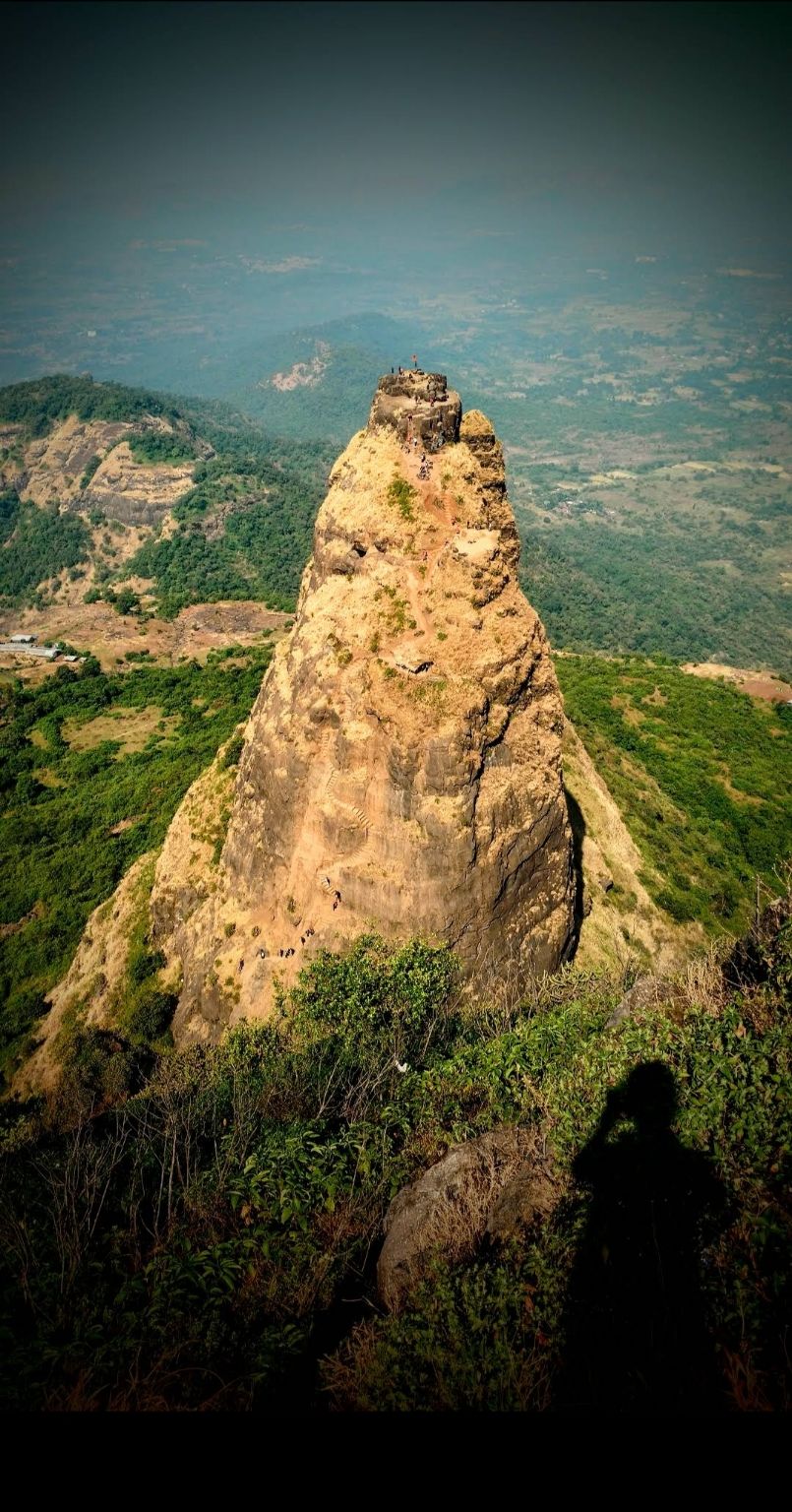 In the Western Ghats Near Mumbai , at a hefty altitude of 701 metres (2,300 feet) above sea level lies the world's most dangerous fortress: Kalavantin Durg, which (according to legend) was constructed in honour of a Queen Kalavantin. Offering gorgeous views and abundant beauty – via rugged terrain with narrow rock-cut steps, steep slopes and no support whatsoever – the trek to and from the fortress is dangerous yet thrilling. Kalavantin Fort is famed as the 'Climb to Heaven', owing to its dangerous nature and the bird's eye view of the immense beauty that await atop.
Trek to Kalavantin Durg
From the base point (in the village of Thakurwadi) to Kalavantin Durg and the Prabalgad Fort, the trek to this adrenaline-sparking fortress take about a little over three hours and is accessible by zigzag stairs carved into the edges of the rocky mountains, with swathes of scree and no guard rails or ropes. The trail gets notably steeper and vertigo-inducing on the way up – though this doesn't deter those in pursuit of heart-pounding adventure – but jaw-dropping views and beautiful scenery on the way up make the trek all the more worthwhile. Expect to catch a glimpse of the tiny waterfalls south of Kalavantin Durg.
How to get to Thakurwadi
To reach Thakurwadi, start at the Panvel Railway Station. Take a cab or state transport bus and travel approximately 162.6 kilometres (101 miles) via NH79, or take a tum-tum (a 10-seater rickshaw) to Shedung Phata on old Pune Expressway then hire a normal rickshaw or cab the rest of the way to the village.
Anyone suffering from vertigo should avoid doing this trek.