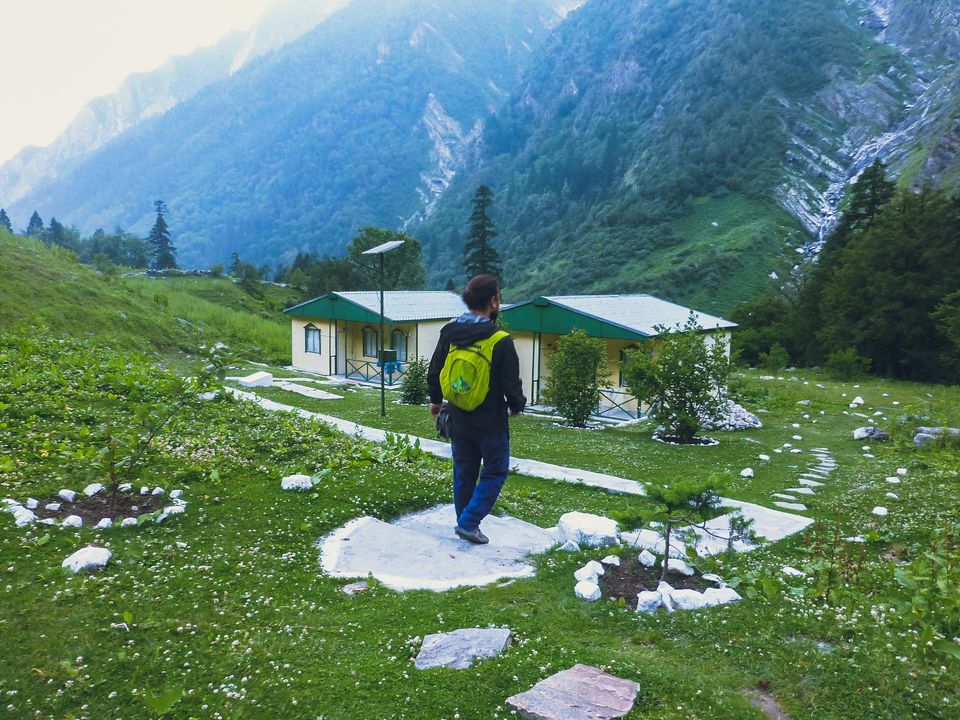 I crave for the vast sky and real colours. I crave for flowers that make the air fragrant. It is for all this treasure that I headed to the Valley of Flowers National Park, located in West Himalayas, in the state of Uttarakhand.
I decided to visit this place during late July 2016. Trust me, it was one of the best experiences I've ever had. I wanted to visit this place because I'd heard about the dizziness one experiences due to the overwhelming fragrance all around.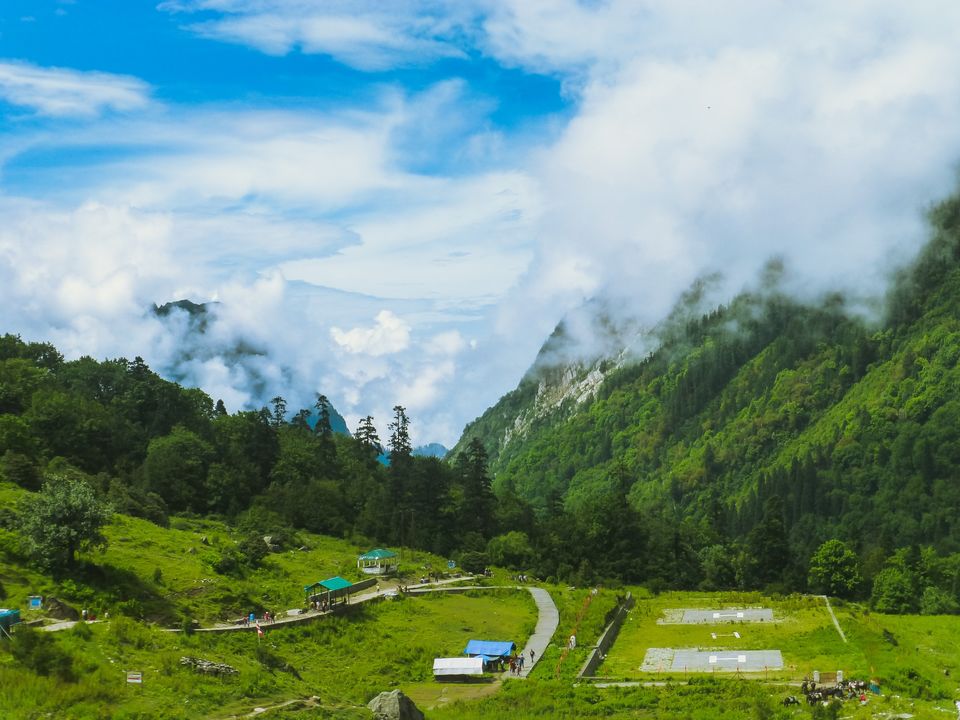 This place was just like I had imagined. The deep valley, colourful meadows and waterfalls reminded me of the movie The Hobbit. It was difficult to imagine that the valley had completely been destroyed during the 2013 floods and was inaccessible to the people. Much to my surprise, the locals told me that the entire valley recovered just after a few months of the floods. They all helped each other out and decided to re-build everything.
I was walking around with a local here, who told me about the valley and how it is also home to bears and other wild animals but they come down only during winters whenever they are hungry and eat whatever they want. Apart from this though, they don't intervene in the lives of humans. Even animals have the sense of respect for space.
The trek to the valley is stunning but the food options on the way are limited. It is best to carry some of your own food with you—I brought some dry fruits and KITKAT with me that brought back my energy.
The most amazing part of this trail is that people of almost all age groups can be found hiking up the hills to see this wonder that nature has to offer. The will power of these people always makes me lively and happy. Walking together around all shades of green with people from different walks of life makes me more humble and human.
We are all made up of stories and experiences. I was happy that I got a chance to see something so beautiful and colourful, and learn so much from it in the process. Picking up your broken pieces and putting them back together is not easy but needs to be done. That's what this place has taught me.
With every trip I fall more and more in love with nature and humanity. It's been three years but my heart still craves for this place and I guess, this monsoon, I am going to take a break and fill my soul with all the fragrance and colours of this place again.
Are there any travel experiences that are close to your heart? Write about them here!
Tick all hidden gems off your bucket list. Check out Kitkat Travel Breaks on Tripoto here.

The readers are hereby informed that the views, thoughts, images and opinions expressed in the article belong solely to the author, and Nestlé India Limited assumes no responsibility or liability for any errors or omissions.