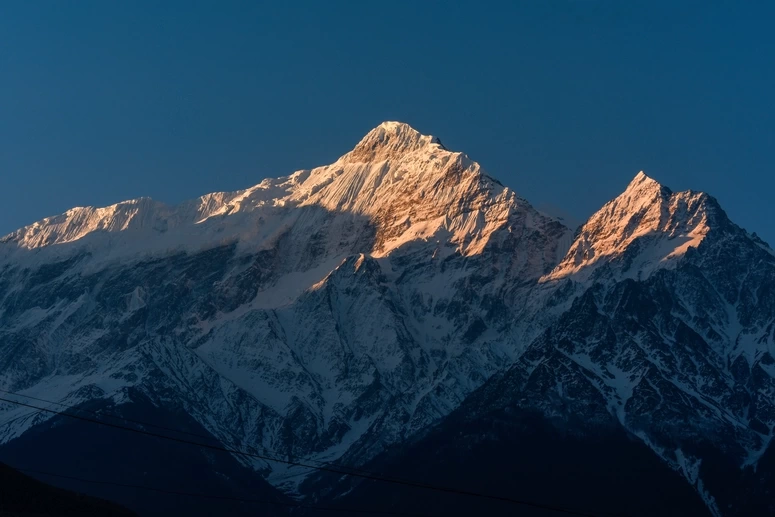 I am always on the lookout for remote places untouched by the mechanic hands of modernity. Such places provide an escape from the fake niceties and meaningless life of the metros. When I discover such places I rarely write about them due to the fear that the readers will turn it into another Ladakh or Spiti. But, this time I am taking a chance and sharing with you all what I recently discovered - Darma Valley, Uttarakhand.
Located in the easternmost part of Uttarakhand, Darma Valley shares its borders with Tibet and Nepal. The valley has about 12 tribal villages with a population of 5000. The valley never gets the attention that other popular Himalayan valleys get. Very few tourists make it here which has left it untouched and ripe for exploration. Guarded by glaciers and enriched by Darma River, the valley feels like a 19th-century impressionist's dream. Aromatic wildflowers bejewelling green meadows, colourful orchids dotting craggy mountains and the friendly locals living in a different era altogether.
What to see and do in Darma Valley
Darma Valley is an ode to the simpler pleasures of life. The best thing to do here is to take in the natural beauty of the place and observe the lives of locals. Yet, there is something for those who desire more.
For the complete Darma Valley travel guide check out my travel blog Winds of Travel. For more travel stories, check out my Instagram page and YouTube channel.
Have you been to Darma Valley or to the Panchachuli trek? Write your own travelogue and share it with millions of other travellers. And subscribe to Tripoto Youtube Channel for stunning videos.