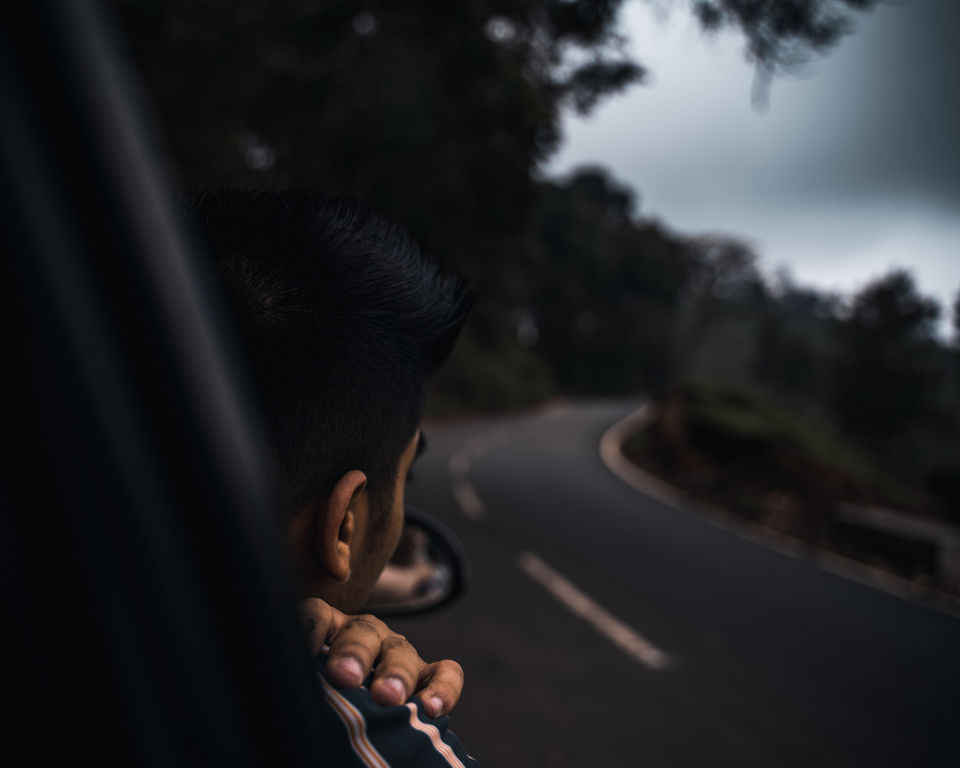 It was a usual Friday when I decided to meet a couple of friends for lunch. We were discussing the places in India we would like to travel and capture the beauty of those places. It was about 6:00 PM, that discussion let to the most random decision of going on a road trip. The idea of this trip was to travel to a city with no expectation and no plans.
At around 9:00 PM, we met again at In-Orbit Vashi and we decided to go somewhere around Maharashtra Border. With no destination in mind, we had our dinner and started our journey at 10:00 PM.
It was early in the morning when we reached near Maharashtra border. At that moment, we decided to go ahead and enter Karnataka. When we entered Karnataka, we were stunned by how green it was. It left us thinking, if Karnataka is so green, what if we further south? With that curiosity in mind and a bit of Coco-No-Phobia (Yes, we discovered a new Phobia, fear of coconut trees when you've seen plenty of them) we decided to keep on driving towards Kerala.
Wayanad, a district in Kerala. How did I remember that? A colleague of mine was from that place and she always mentioned how green that place was. I told my friends about this place and we looked at some of the photos online, and that's when we realized we found our destination for the trip.
Covered in lush green forests, we reached our hotel that we booked on the way. The name of the place was Silent Creek Resort. It took us a while to find that resort as it was literally in the middle of the jungle. By the time we reached it was 7:00 PM. We decided to just relax for a while, have dinner, listen to chill music in the night and go off to sleep.
Next morning, we were having this discussion with the Manager of the resort and he suggested that we should be going towards Ooty as the weather was supposed to be cooler there. As we had no plans as such, we were pretty flexible with our plan. We decided to go to Ooty and capture as much as we can on the way.
Driving on the highway that connects Kerala to Tamil Nadu, we came across this patch of road covered with dense trees that made it difficult for the sunlight to penetrate. Here we decided to stop and take a couple of photos for the gram.
As we were stopping, again and again, the journey from Wayanad to Ooty, that was supposed to take 3 hours, took us 5 hours. With that, we finally reached Ooty at around 8:00 PM. Exhausted from driving and capturing content all day, we decided to have dinner and call it a day.
With this, I'll end Part 1 of this journey. I hope that this trip makes you realize that you don't have to fly to fancy places to travel, you could just call a couple of your friends and take a road trip with zero expectations and have one of the craziest trips of your life :)
Frequent Searches Leading To This Page:-
one day trip in ooty, 3 days ooty trip from bangalore, southern travels ooty packages, ooty tour package from calicut, coorg ooty tour, coimbatore to ooty sightseeing, pondicherry to ooty tour package