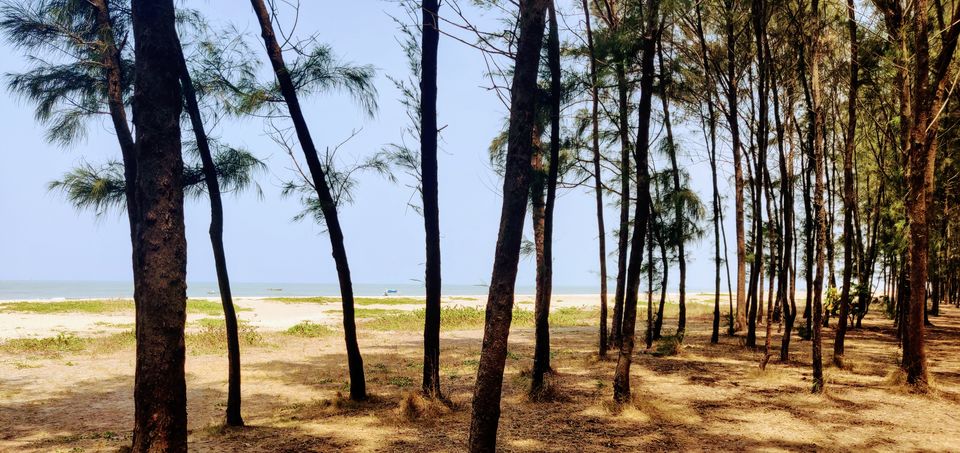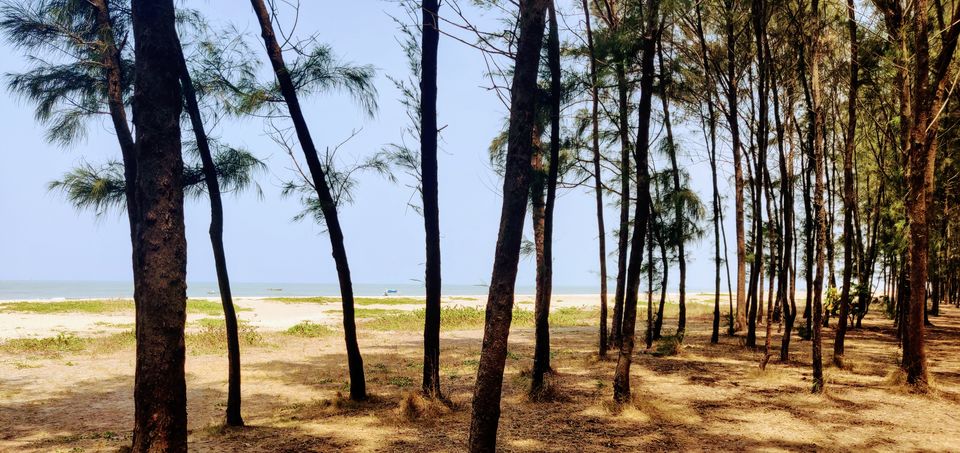 This is going to be the most amazing, adventurous, and scary road trip of all time I have ever been to!
The world has been fighting the COVID-19 pandemic and to travel in such a situation was indeed a foolish thing to do. Kerala was the first state to take it seriously, and act on the situation to contain it. All the famous destinations you could think of when Kerala, our very own, God's Own Country ♥️ comes to our head were shut down(disappointment but really good move though). My friends(traveled all the way from Delhi to finally go on the most awaited trip of Kerala) and I decided to visit the Kootayi Beach, Tirur in the Malappuram district first since we had to go somewhere! The notion of avoiding contact and staying away from the crowd was pretty much clear and hence we decided on this beach since it is among the least explored places.
We drove 40 odd km to finally reach the beach which took an hour. It was at 1 o'clock in the afternoon. It was too hot but you could barely feel it witnessing the beauty of the place!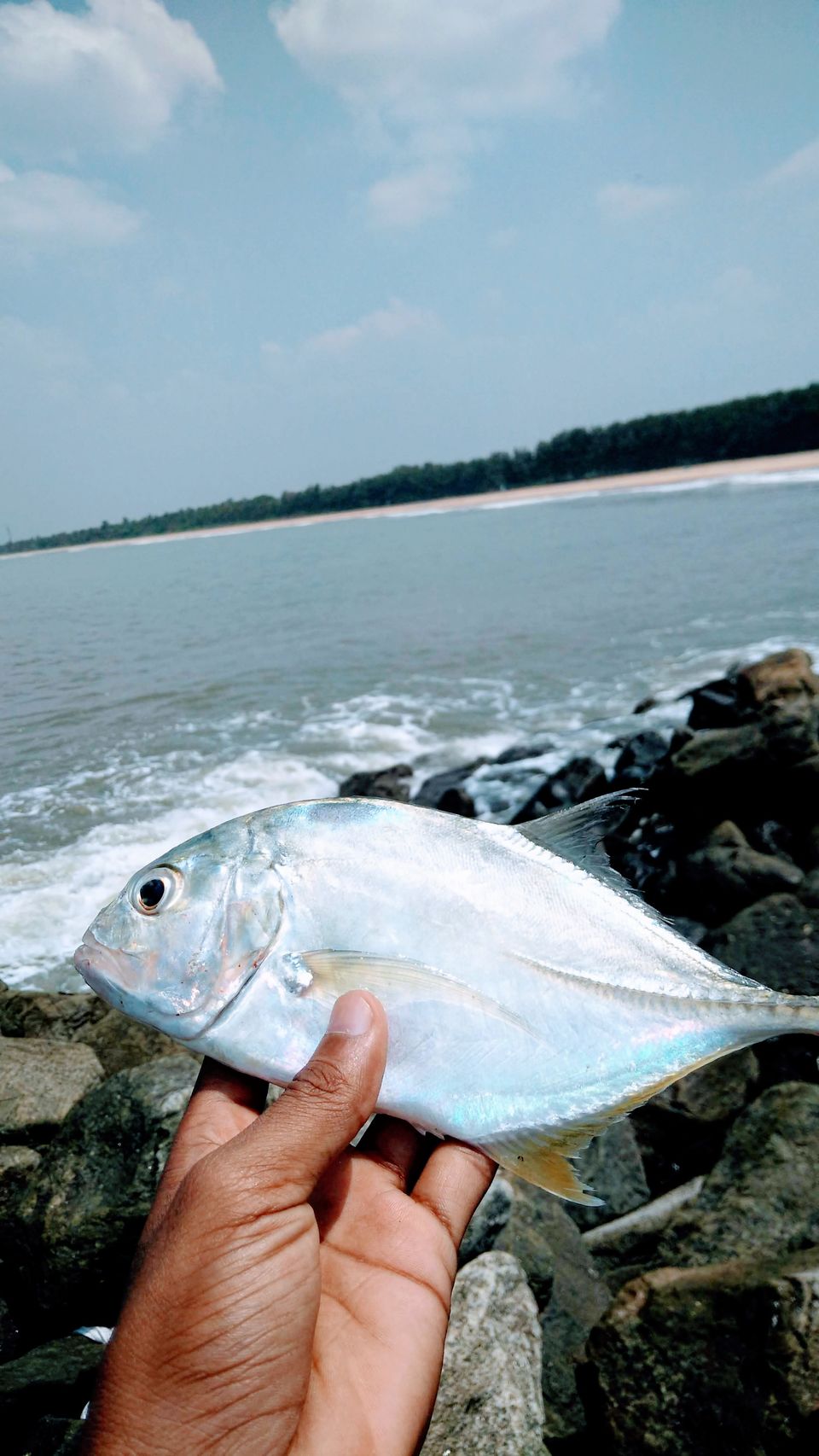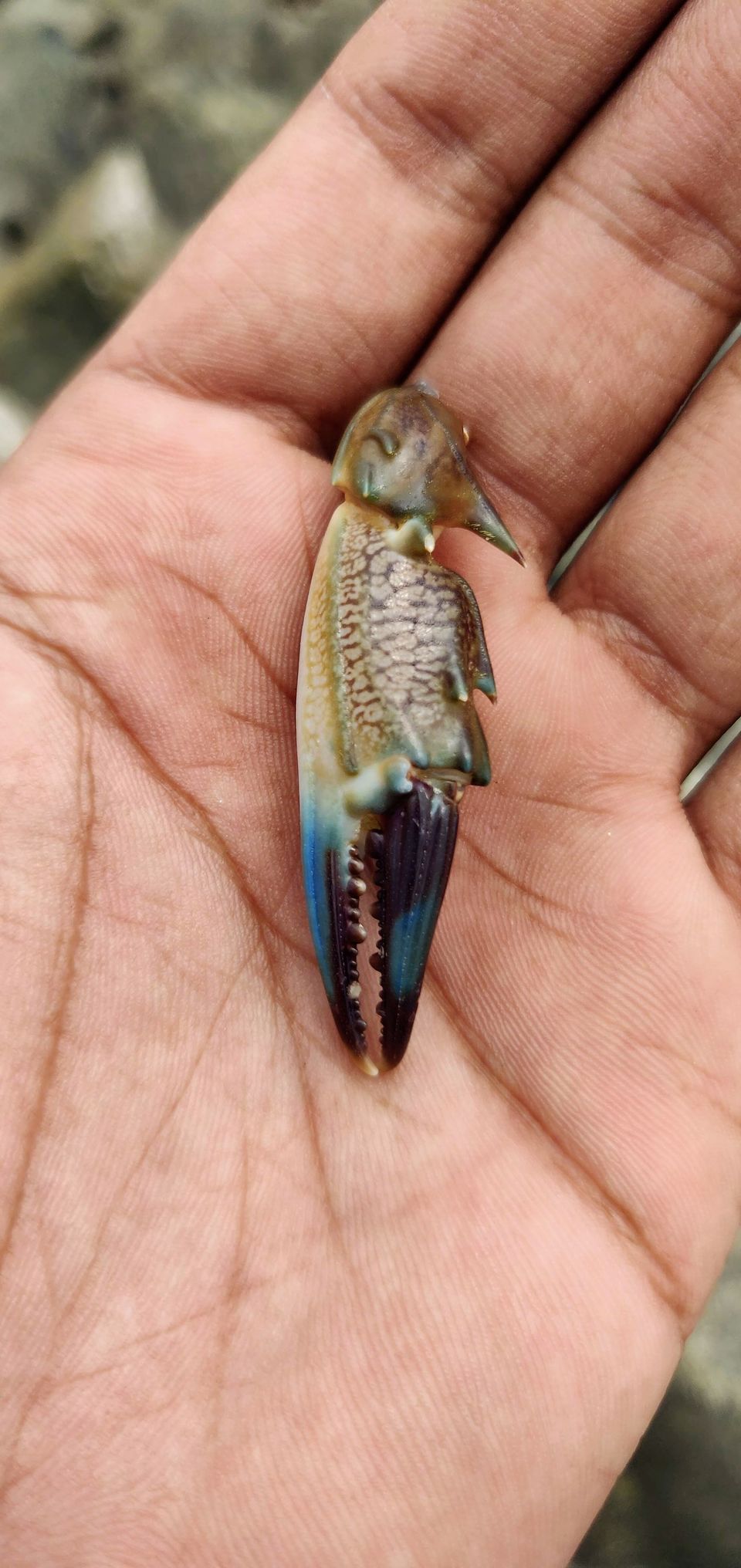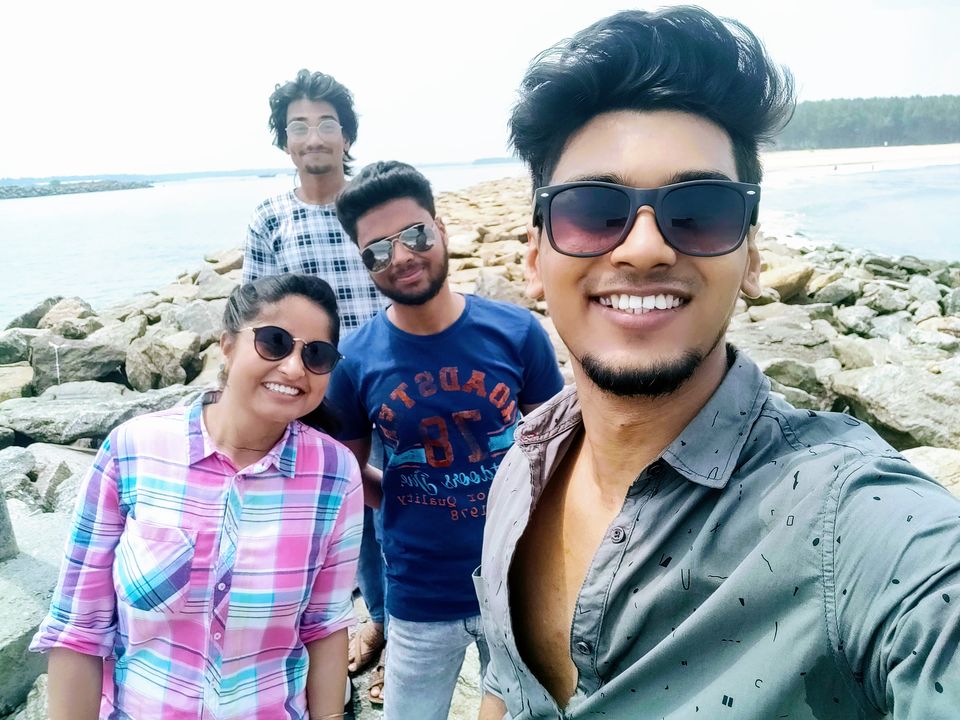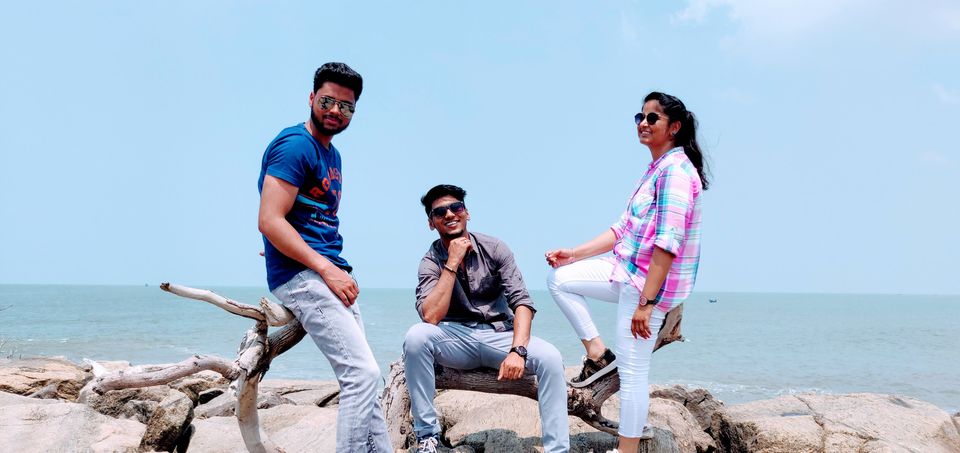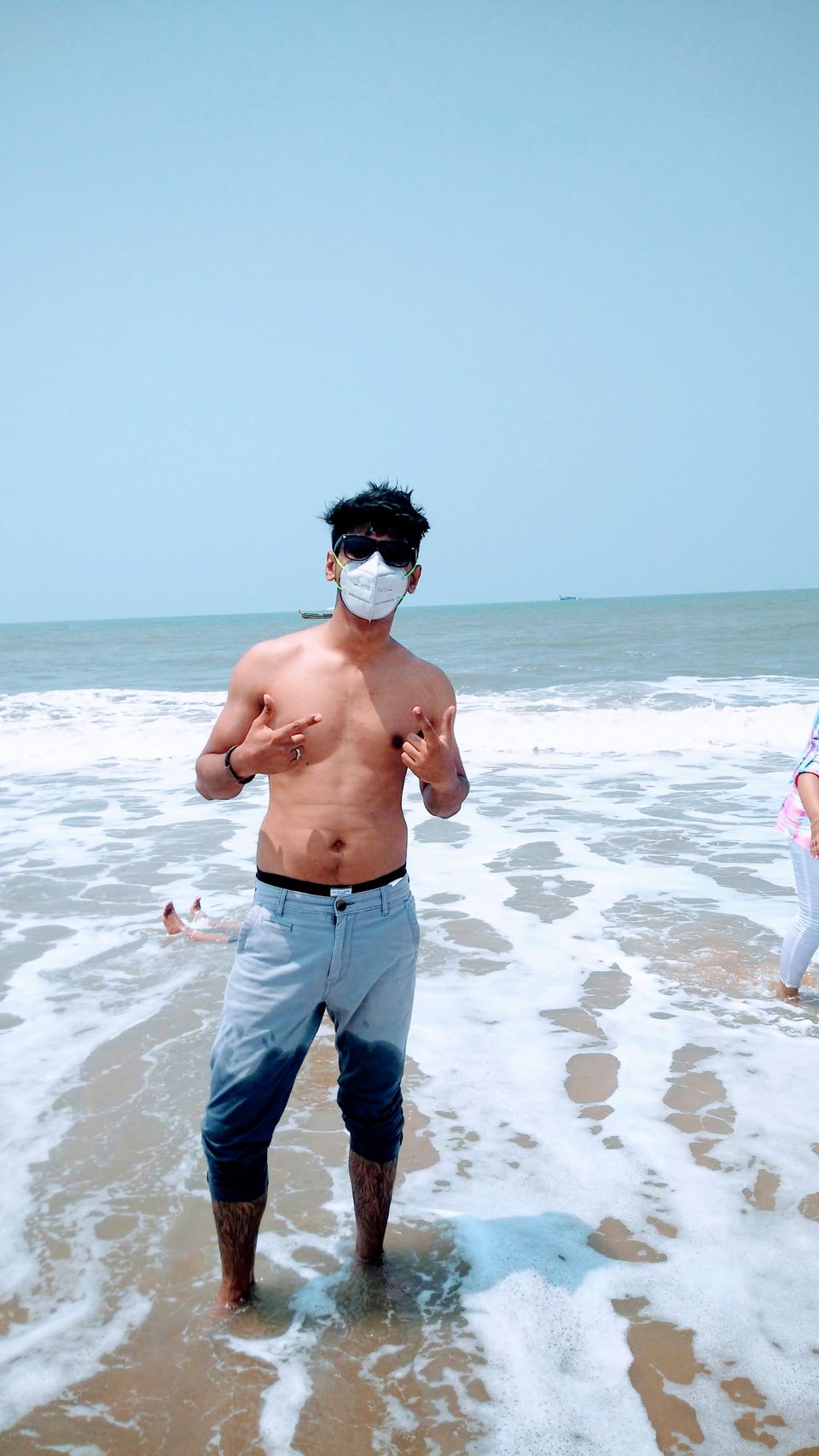 It was 3'o clock when we had to plan what are we gonna do? Since we could barely visit real attractions in Kerala, we fired up google to visit the official website of WHO to read the precautions and the mode of transmission of the virus.
We finally decided to continue the trip and the next destination to be Ooty, Niligiri Hills Tamil Nadu!
We had masks and hand sanitizers handy, but they were not enough! We went back home, racked up masks, hand sanitizers and vitamin tablets, and packed our bags for the next 5 days!
We began our journey at around 6'o clock in the evening from Malappuram. We were scared, but the adrenaline rush was too high to overcome it and get me behind the wheel to drive 135 km straight, which estimates to a 4 hours journey via Nilambur - Gudalur Road, famous for their dangerous hairpins! I was sure that I am gonna hit the clasps in the dark, and the notion of that thought itself was scary but challenging!
We finally reached Ooty at around 12:30- 1:00 am! The temperature had drastically gone down, and we could feel our bones getting chilled.. hahaha
Now, indeed, we had been denied hotels. But we found a hilltop for ourselves, and we set up our tent! We saved on hotel rooms... duh!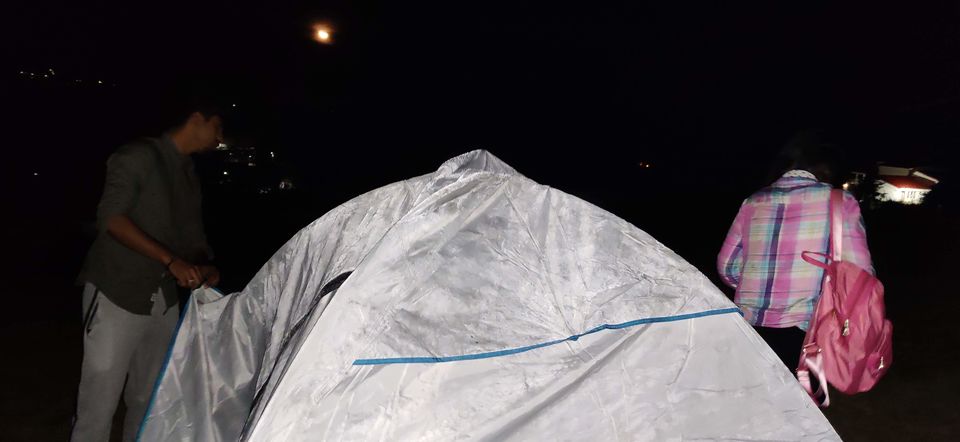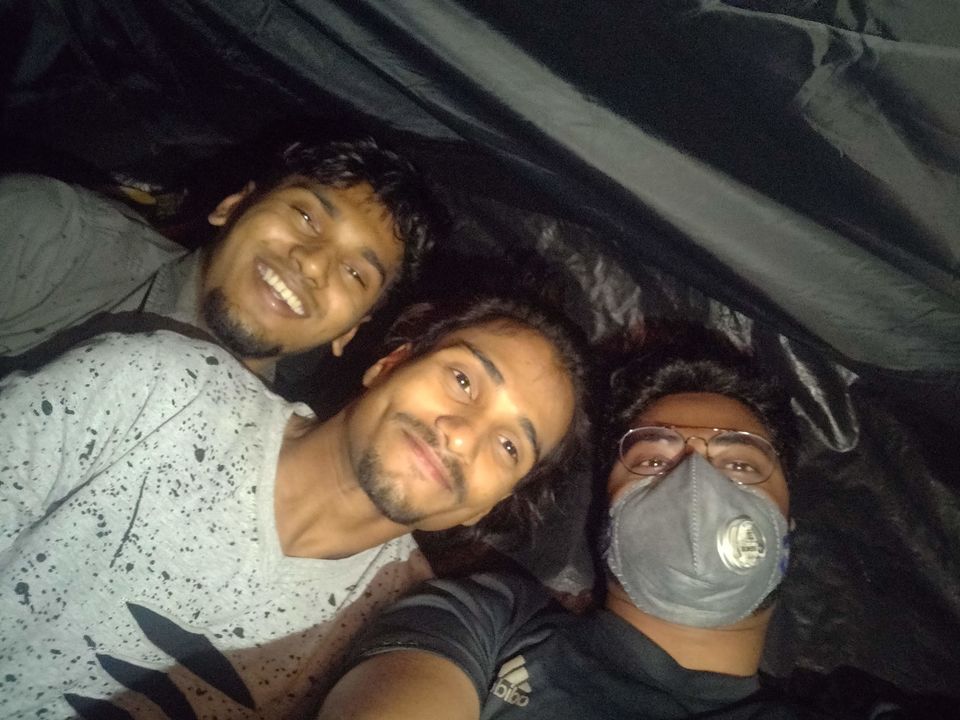 The pain we had gone through for the 5 hours fighting cold was inevitable. We hadn't had thought that the temperature would hit to a point where we have to do anything or everything possible to keep ourselves warm. We had been driving for 6 hours, and we were super exhausted and tired. We literally wanted to sleep.
The initial few hours in the tent were bearable, but then it started getting worse. The wind had taken a different shape and attitude altogether. We were shivering. I was at my saturation point, and I finally made that decision before I completely get frozen to drag myself to the car along with the rest of the mummified dudes.. hahaha... It was indeed foolish of us but, "itti sardi me tent me rehna, vo b bina proper gears k... Yai baate to baad me yaad ayengi :P"
We could barely sleep in the car too, but then we realized it is the sunrise, and it was the most blissful feeling!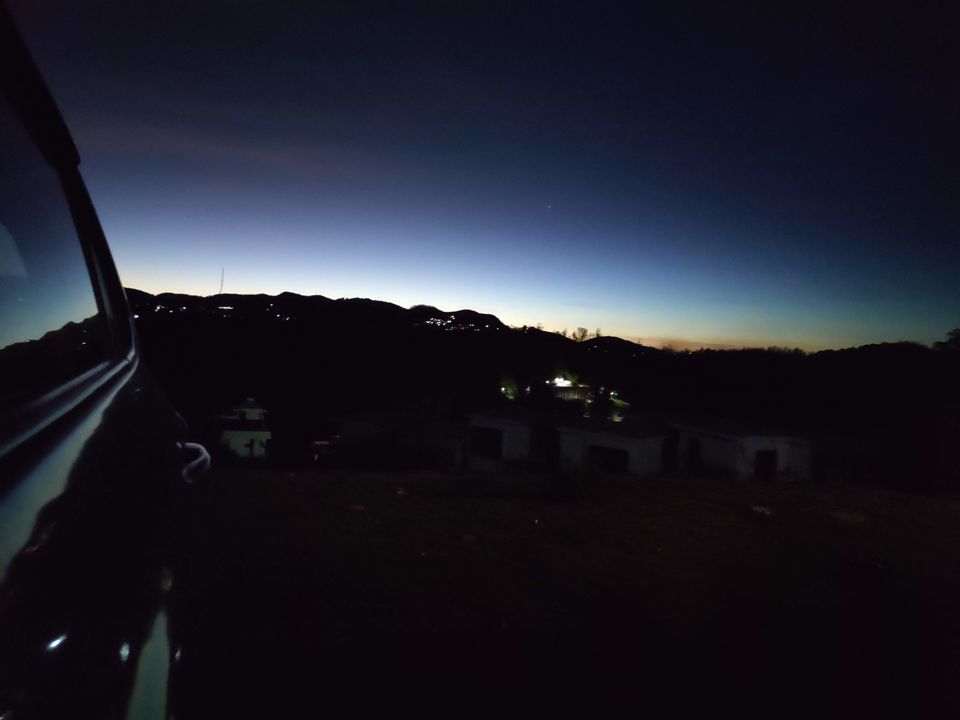 We yarned and started off to find a hotel and get fresh. We paid Rs. 300 for a double bedroom for an hour so that we could get fresh and explore the scenic beauty of the landscapes of Ooty.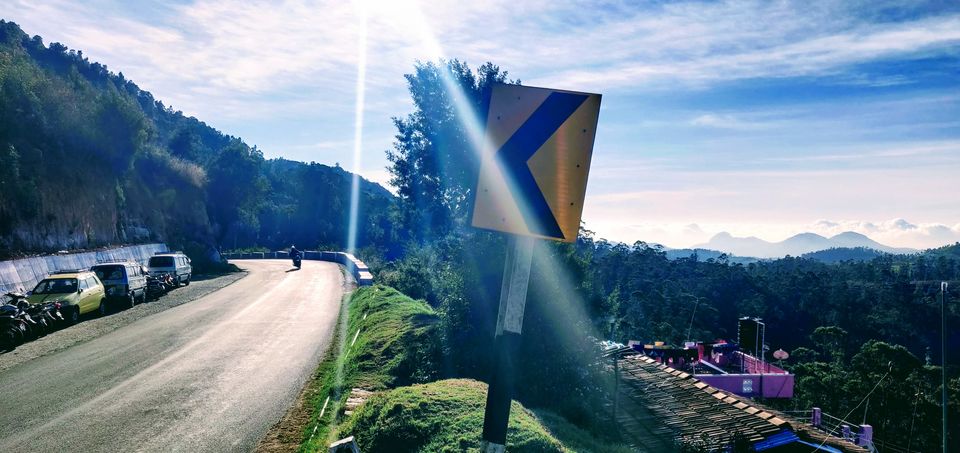 We were just driving, sticking to the "social distancing" rule :P We had been taking continuous halts and enjoying what nature has to offer. It was all lush green, clouds hugging the hills in the distance, and the ray of sunshine being the crown on top it.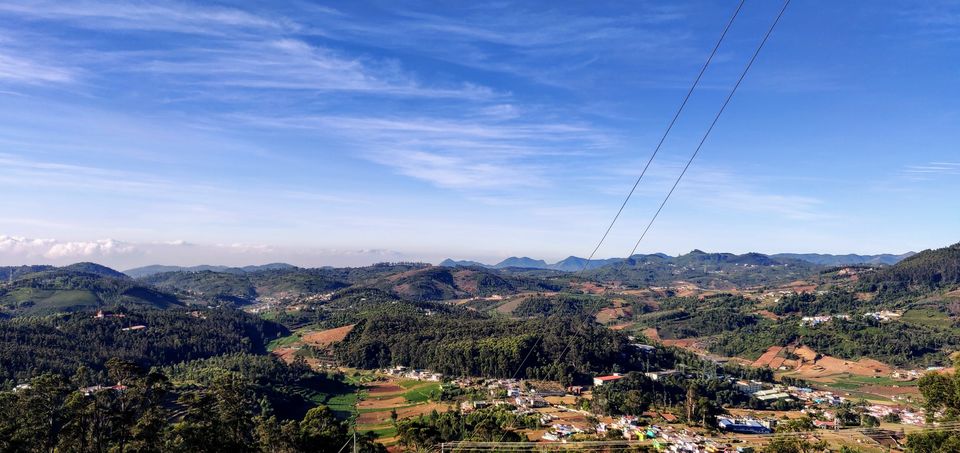 Looking at this landscape above, I wish if I could really fly! Don't you?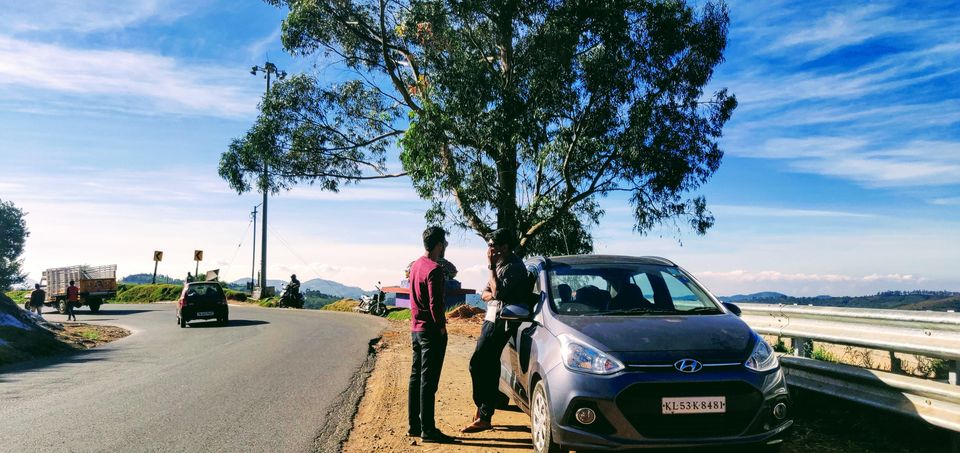 A long drive with friends always teaches you how comfortable you are with them. You nurture your bond. You see some bad colors too.
After spending some quality time in the lap of nature, we decided to head to Gokarna, Karnataka, via Wayanad, Kerala. It was a 584km drive estimated to 12hrs of the journey.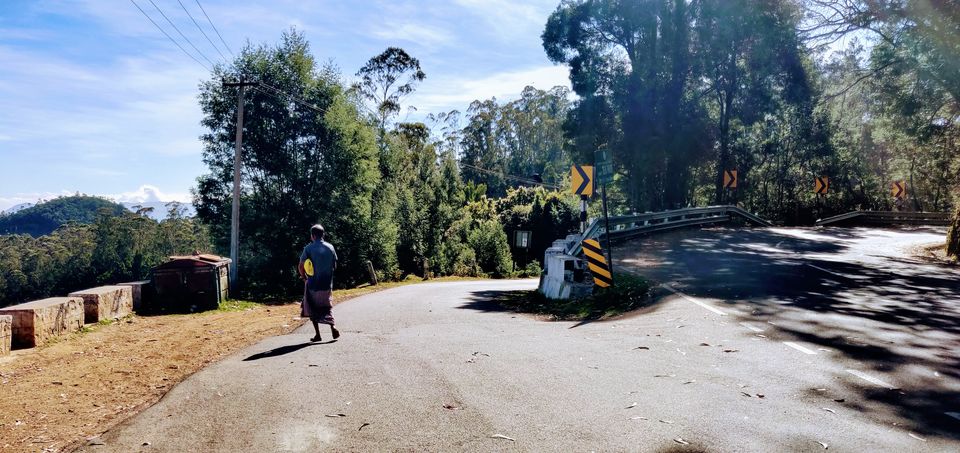 We kept on exploring the places that came our way. We were driving down the Bandipur Wildlife Sanctuary, The Nilgiris, Tamil Nadu.
The landscape near me caught my eyes, and I couldn't resist taking out my phone to capture it(all the pictures are shot on my phone!)
We had been consistently keeping an update on the COVID situation, and so far, we were safe. We were to enter Kerala again, and the situation had worsened in Kerala. We decided not to take a halt in Kerala. We refueled the tank, bought fruits and water for the journey, followed the guidelines by WHO(washing hands and face at the fueling station, regularly sanitizing hands after each toll, keeping a distance from the people around and always putting the mask on)
When we entered Kerala, we were asked to stop by the state police, along with a team of medical officers. We thought the shit has just gotten real, but surprisingly, they appreciated us for keeping the vehicle clean from inside and to see us taking the precautionary steps. We lied that we are headed home, though.
Driving was getting tough since we hadn't had a night of proper sleep in Ooty, and also, the distance seemed to be humungous with each passing hour. We decided to take quick breathers and hence decided to take a halt first at Thikkodi drive-in beach and then watch the sunset at Mahe, Puducherry, which was another couple of hours drive from the Thikkodi drive-in beach.
Our plan was to just drive through the shore, take rest for a while, and then continue with the drive.
We arrived at the spot to realize that we can't take our car to the beach, and in order to do so, we had to take another route. We decided to just take a quick walk.
The beach was calm. No crowd, just a few of the children roaming around and playing soccer.
We then took a halt at Mahe, had Aval Milk Shake, it is Malabari traditional health drink made with crispy rice flakes, Bananas, roasted peanuts, sugar, roasted cashews, glazed cherries, and chilled milk! It has been my fav ever since my childhood!
We tried to cover the maximum distance at night. We were all tired. Sleep was a must and hence decided to have a rich dinner and layover for the rest of the night.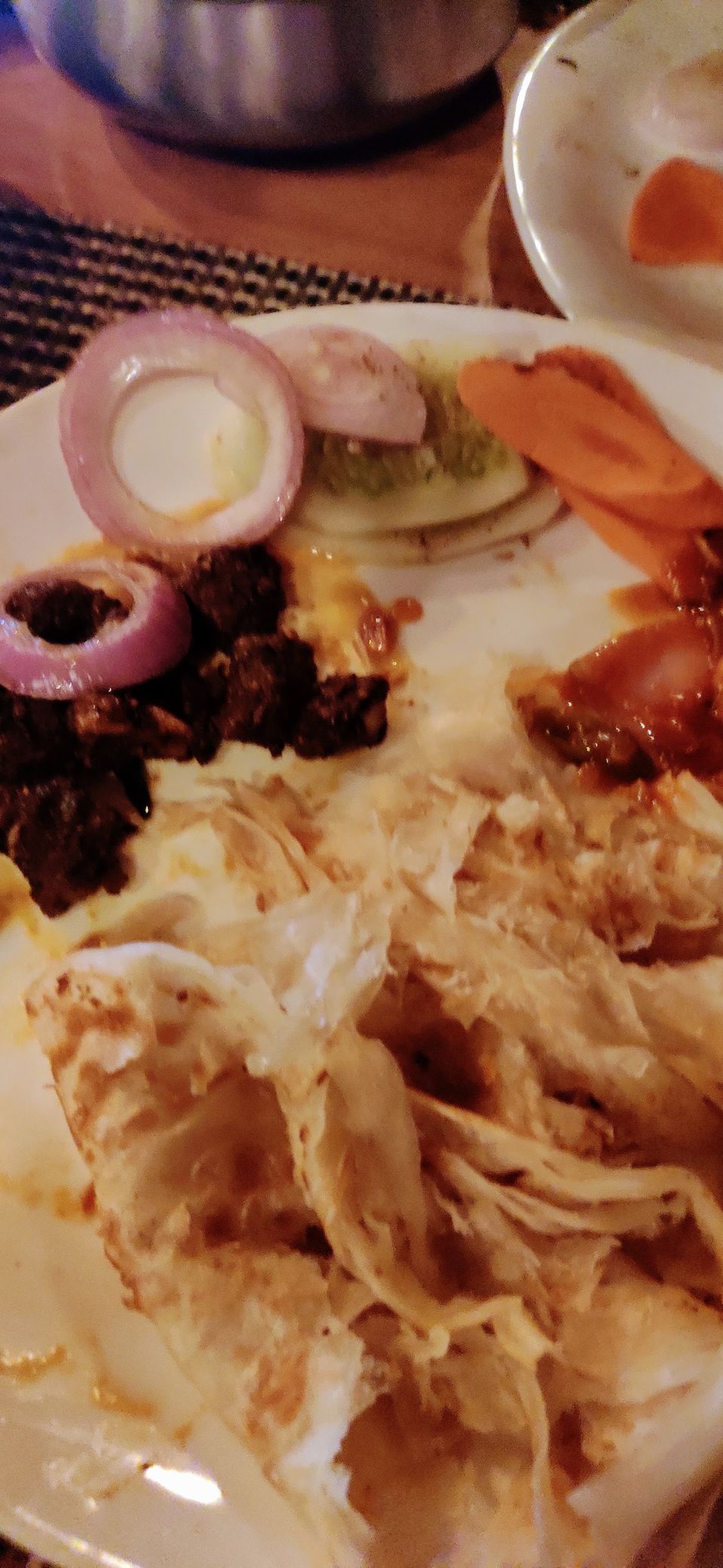 How can you not have Kerala Porota and beef while in Kerala?! To us Malayalis, "it is not just a food, it is a feeling♥️" (to the Malayalis out there reading this, yes! you heard me right, I just copied the famous dialogue from the Malayalam movie, "Godha" :P)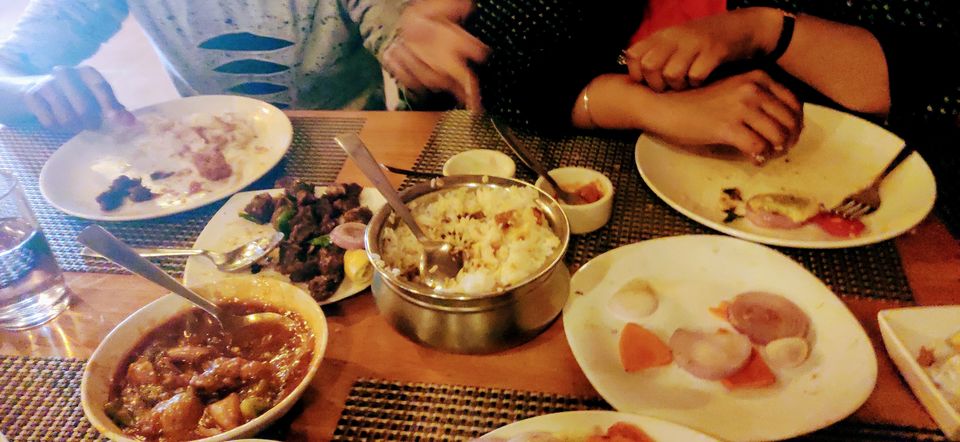 We booked an Oyo in the Kasaragod district of Kerala. It happens to be the northernmost district of Kerala. It cost us Rs. 1200 for 2 double bed bedrooms. We first took a shower before settling down and sanitized out basic amenities like phone, wallet, credit/debit cards, water bottles, door/car keys, etc. We were carrying an insane amount of sanitizers with us... hahahaha...(Bilkul b ricks nahi lena ka re baba... lol)
We started off early in the morning by having the fruits and water we had stocked up.
Till now, I have driven through some really challenging terrains, ups and downs, sharp turns, and whatnot. I had a different feeling altogether or, rather, was fascinated while driving via Maravanthe NH-66 to Gokarna. Why does it fascinate me? Well, think of the last stretch of the road, running parallel to the Arabian Sea, the last patch of land! This was it!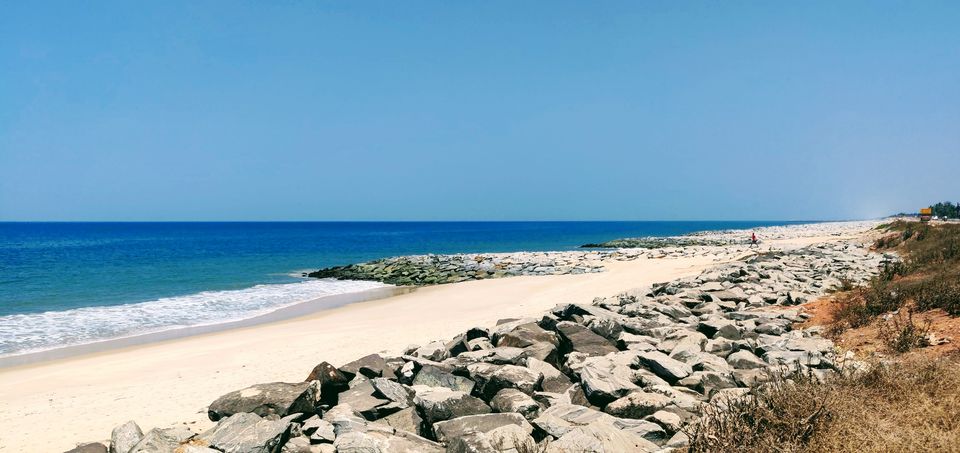 After a long 5 hours of drive, we finally reached Kumta Beach in Gokarna at around 2:30 pm from where the trek starts to the famous Paradise Beach.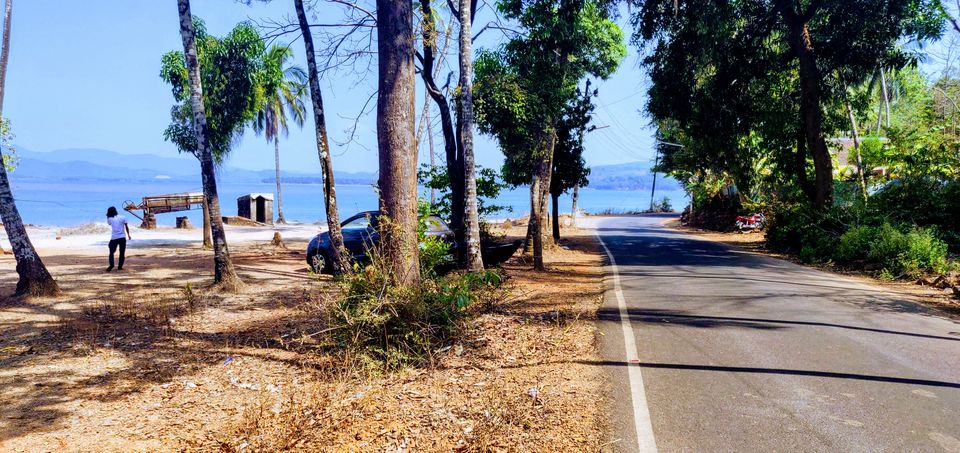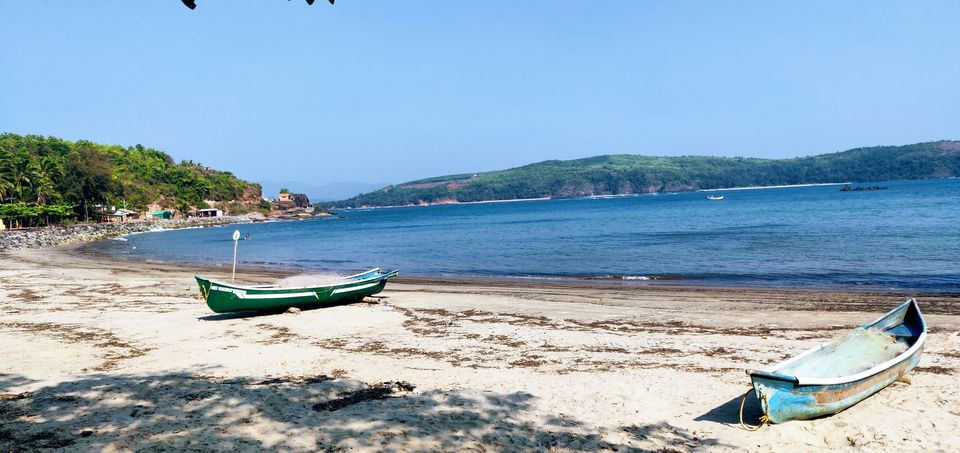 The trek started from Kumta. It was around 1km stretch through ups and downs, forest areas to finally witness this.
The view was mesmerizing! All the fatigue post trek was gone!
Gokarna has a lot to offer, one can spend a couple of days exploring the other beaches as well like the Om Beach and Half Moon Beach.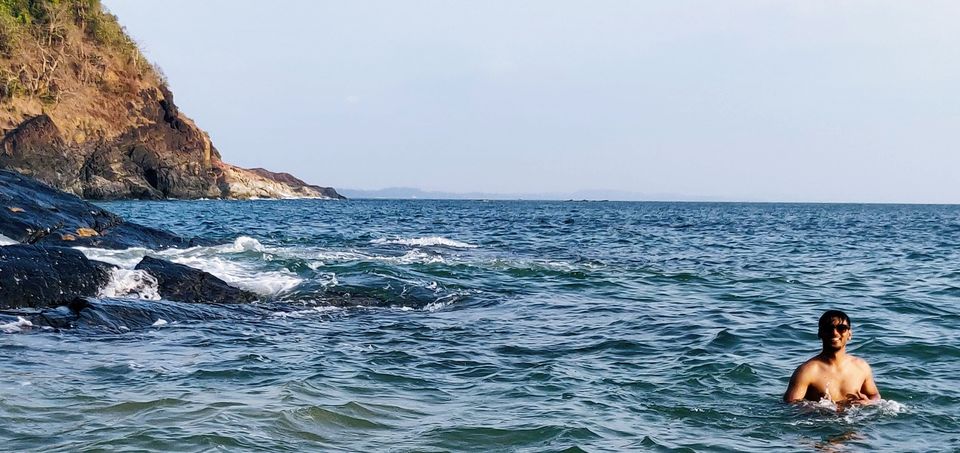 If you want to be away from all the busy life you have been living for a while and looking for a place to just be yourself and nurture your soul, then this is the place you should be at!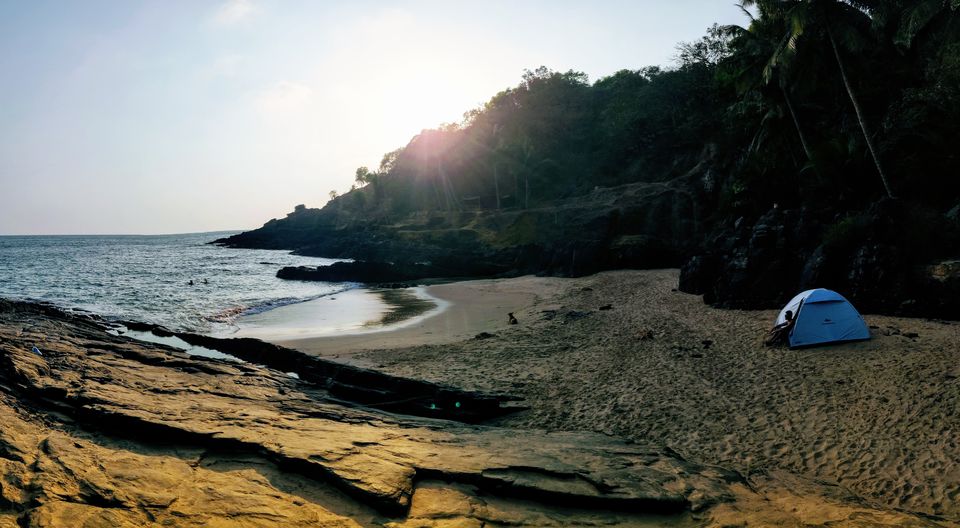 Goa was going to be the last destination for us. Yes! We drove to Goa at night around 8'o clock, and we reached Arambol at 1 o'clock in the morning. We stayed at a hostel which cost Rs.300 for a double bed stay. We booked two rooms. Spent the night to wake up to full power and explore Goa for the rest of the day.
The travel itinerary for Goa was Vagator Beach, Anjuna Beach, Baga Beach in the North, and Colva Beach in the South.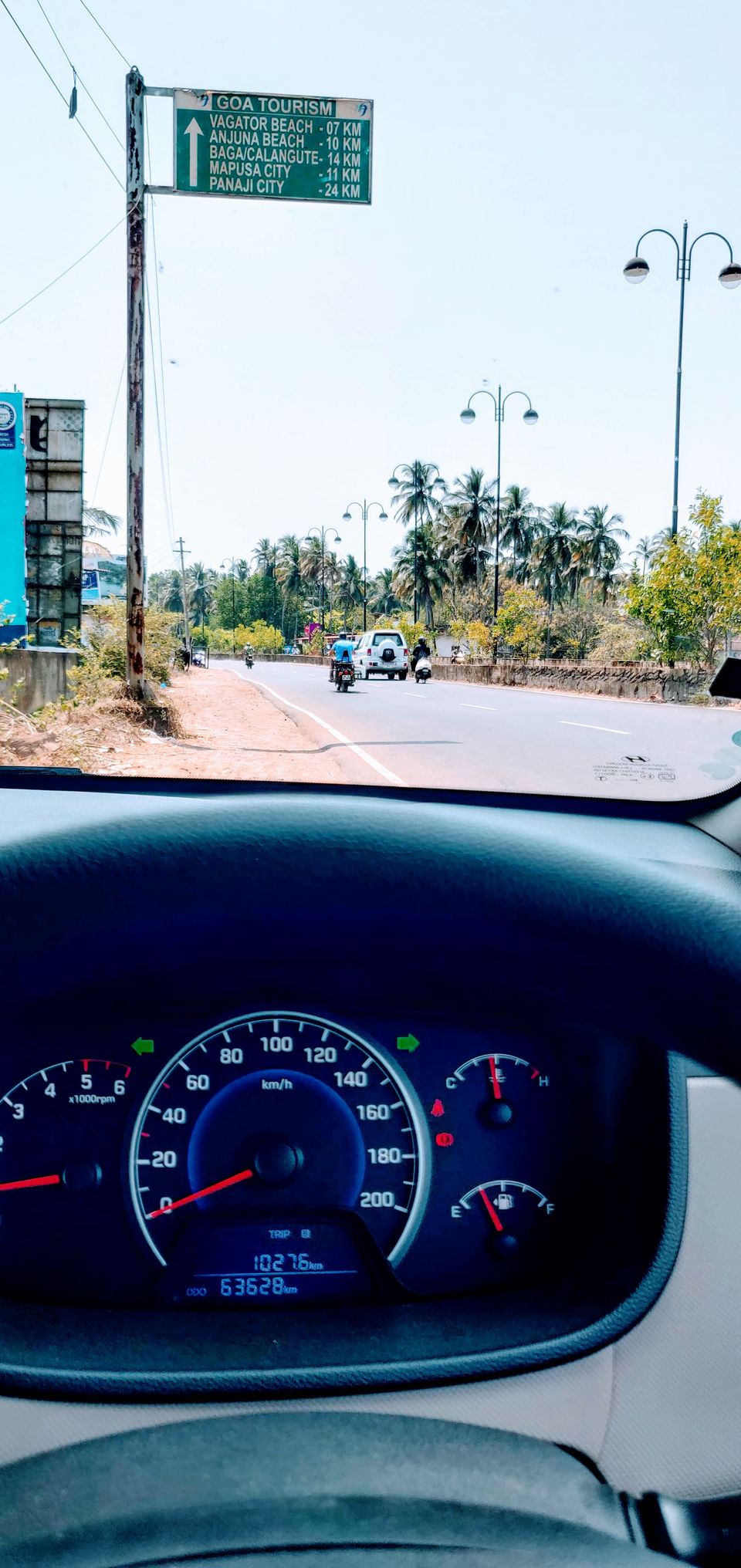 We only had a day to spend in Goa, and hence decided to just visit each of the beaches and head back to Malappuram, Kerala.
We only had some hours in Goa, but then again, no regrets. Safety of yourself and the people around you was more important during these COVID-19 crises. Not for a second, we had thought that we couldn't enjoy the trip. We had no plans for what we had done in the last 4 days! You never know what awaits you!
We said goodbye to Goa, but yes, it's not goodbye at all!
I am sure I am gonna revisit each of these places!
We had 617km, which estimates to 13 hours of drive non-stop! Tough task it was for us and mark my words, you are not gonna enjoy that last drive :P We reached home the 5th day with loads of loads memories!