I began this journey to Sarpass from my home in Tamil Nadu. A journey that lasted for 16 days and more than 6000 Kms of combined travelling. I got a train from Tirupur to Bangalore to meet up with my friend and fellow traveler on this journey that changed our lives, Jatan Mehta. I reached by 3 in the afternoon to Hosur, got a bus to Electronic City which is another hour away. The plan was to go Jatan's place, chill for a while, get a taxi to Yeshwantpur railway station to catch the train at 10pm. And as usual the plan never goes as planned. It rained like crazy, the whole city was flooded and don't even get me started on the traffic. Bloody hell!! As our luck went, we didn't get a taxi to the station,had to hitch an auto rickshaw aka the James Bond of every city!!! We got an auto to Yeshwantpur and reached with an hour to spare before embarking on a journey to Delhi. To celebrate the success of reaching an hour early from the verge of being an hour late, the occasion had to be marked with a beer! We enter a local bar with a leaky roof and extremely random people. We saw guys in suits, Army guys, an off duty cop, and travelers of types, shapes and sizes. We were with our backpacks and the corridor on which we had to stand and drink was too narrow, so every time someone went past us, our teeth got knocked by the bottle! And this fat fucker (Jatan) had to buy a beer name "Knockout". It tasted weird and made me reflect on the poor choices I made in my life, and this one almost topped the list. So the beer was half done and the rest donated to Jatan out of sheer love(not). We get our food packed and baam, into the train to start a 37 hour journey which was 2150 KMS long.
Onward Delhi. History repeats itself again. The plan was to meet one of my friend Shanky, and chill with him for half a day at his place. This little bitch offered me a place to change and a hot meal before leaving to Kasol by the 6PM bus from Majnu Ka tila(Name of the bus stop, don't get wrong thoughts in your head). He did not pick my calls before I left to Delhi and also after reaching Delhi. Maybe for the first time in his life, Jatan saved a day from being on the roads of Delhi. He had his old room mate named Ankit staying in Delhi so he came to pick us up and we refreshed at his place, had lunch and left to kill time. We went to some mall nearby and did absolutely nothing.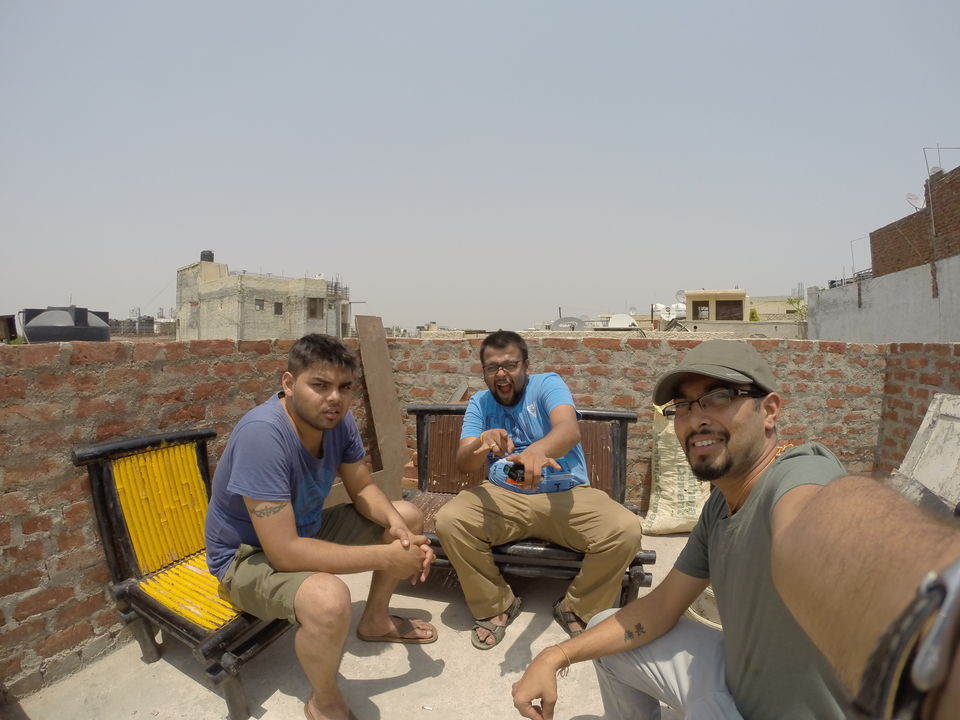 We got a rick from Old Delhi to the metro, went till Kashmiri Gate, got scammed by the auto wala, when all we had to do was to exit from another gate. Finally reached the bus and got ready to view the mighty Himalayas for the first time.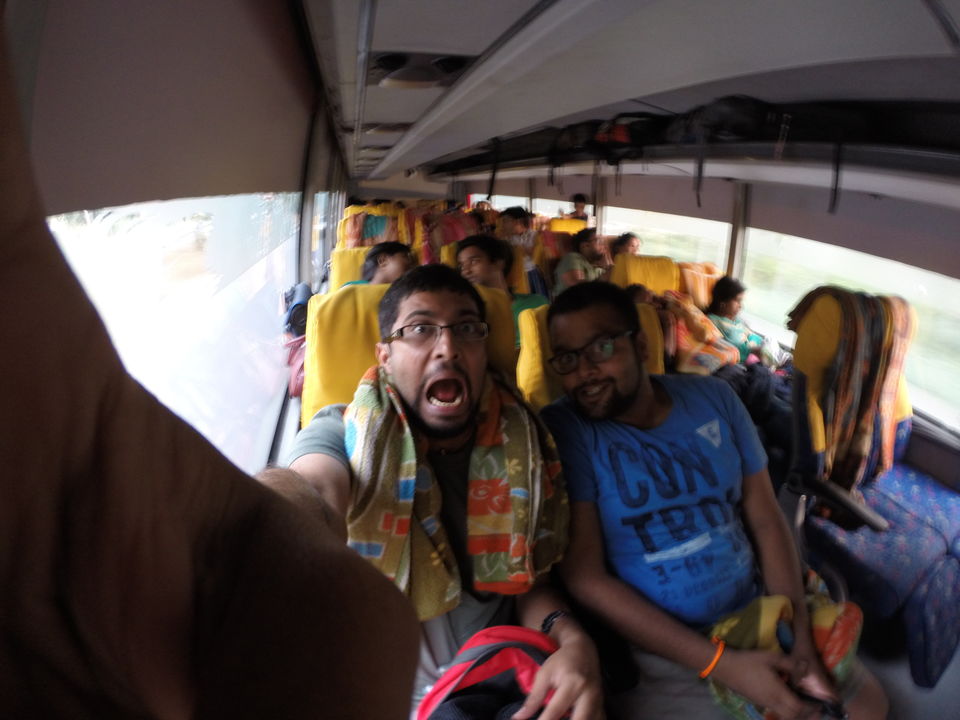 I woke up to the beautiful sight of the mighty Himalayas and I remember how wonderful it felt to actually see it for the first time in my life. It was 4am and it looked as though it was way past sunrise. We stopped at a place to refresh our tummy's and have a chai before we started our journey again towards Bhuntar. We Reached Bhuntar around 7 ish, and my word, the river on the way, the big tall mountains, the fresh air, the clear blue sky and the wonderful people, it was brilliant!! Felt like home to me. We had to get a bus to Kasol from here, which is like 1 hour 30 minutes travel. A Himachal Pradesh govt bus came, it looked like wheels might fall off this one anytime. We managed to put up our brave faces and climbed in with the hope that we would reach this place with both our feet intact so we could at least walk! A crowded bus, people standing and bumping into each others asses and amidst all this chaos, Jatan managed to find a seat and I came standing. In a way it was a good thing, because I met some lovely people in Sanjay, Piyush and Lokesh from Mumbai. They were also going for the trek with us and we met them before that so it was a special connection that we had throughout the trek.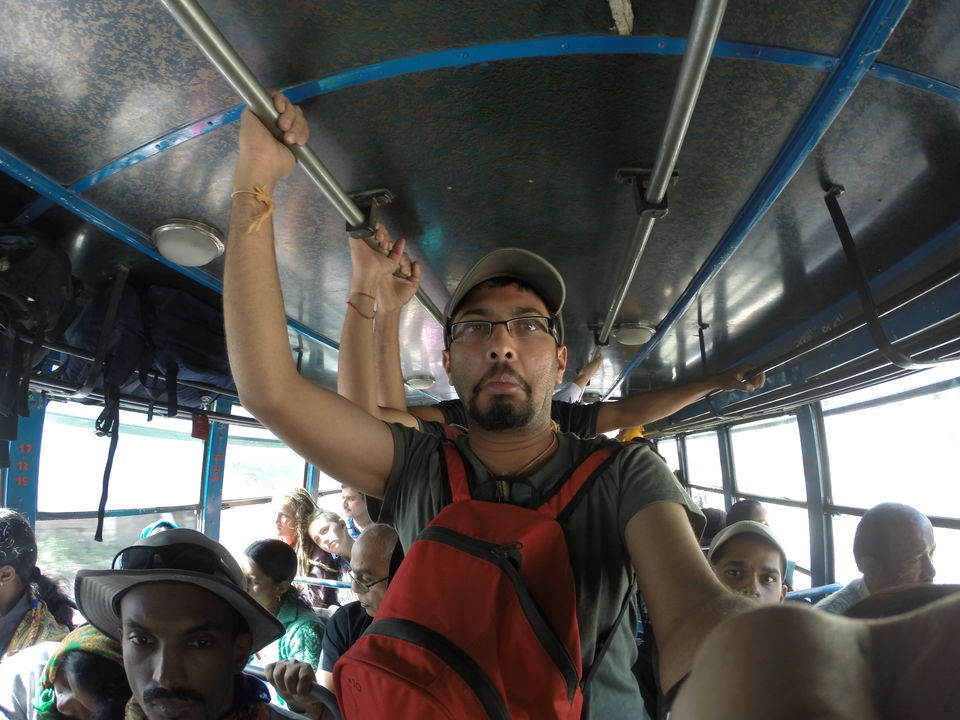 We were supposed to check in at the YHAI base camp before we could head out to explore/get high. So after the formalities were done, we went to the Kasol market did some basic shopping and went to Jim Morrisons cafe as it was recommended by our friends. We chilled there for sometime and came back down to the market. Honestly, I don't know what the fuss is about that place. Its just like any other shack in the mountains. We played a game of chess where I kicked Jatan's ass and headed back into Kasol market to get ourselves some liquid courage.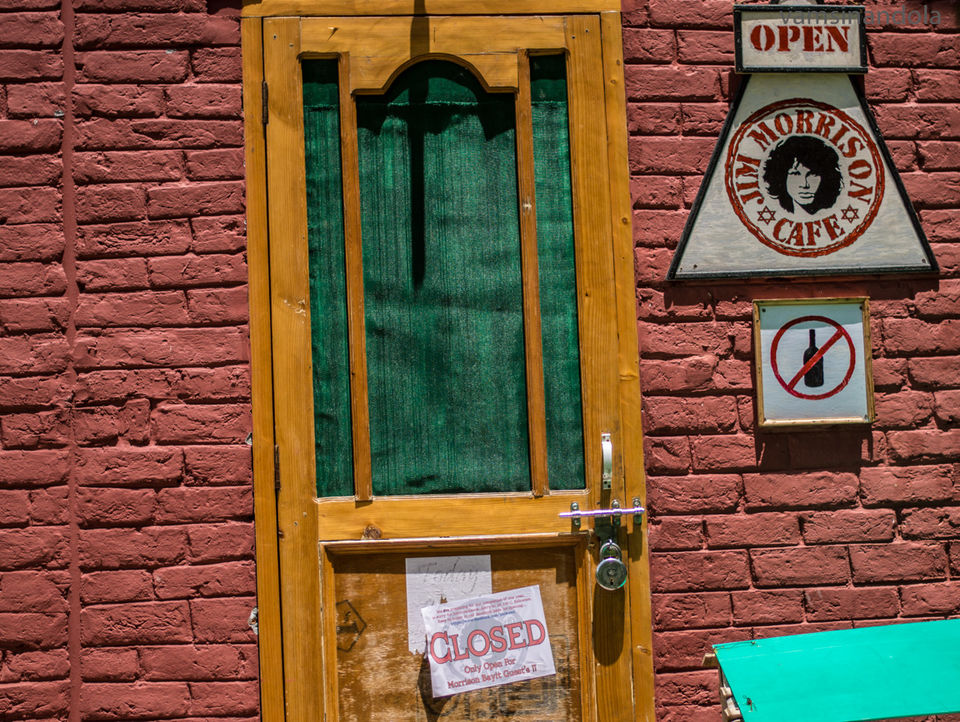 I got myself a couple of beers and fatty got rum for himself. We took a lazy stroll to a near by ground and placed our asses to a magnificent view of the mountains in front of us to chill and drink. And it was just wow!!! I have never seen just beautiful landscape in my life before!! We sat there for like 3 hours drinking, taking in the view and enjoying every moment spent in the land of Gods!!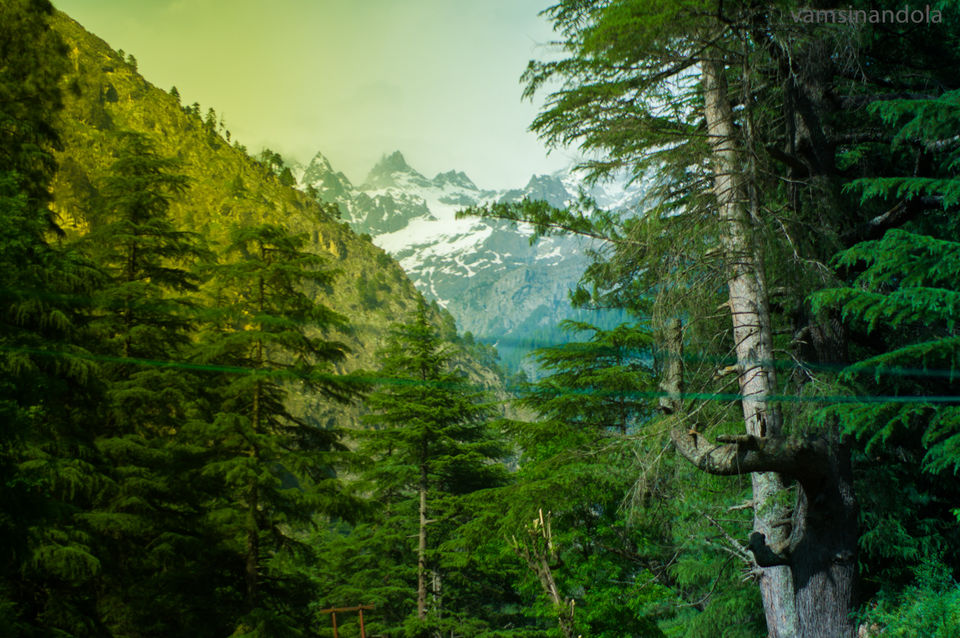 While we were chilling here, a mountain dog came to greet us! The dogs here and just freaking fabulous!! Such unconditional love they show to the travelers, and they make you feel like home in the wilderness! We named him Sher aka Tiger. Played with him for a while and drank in the substance which kills.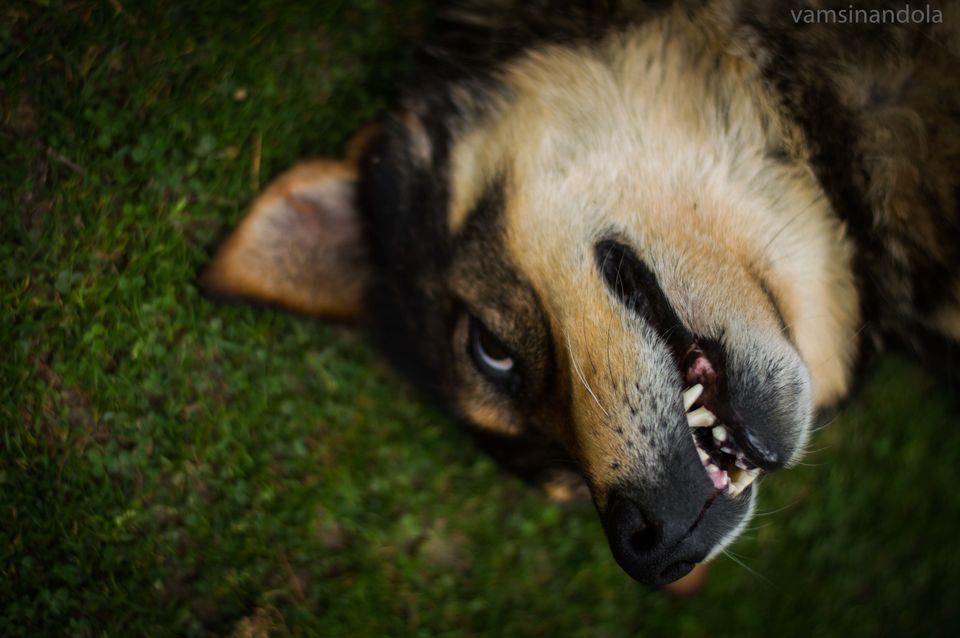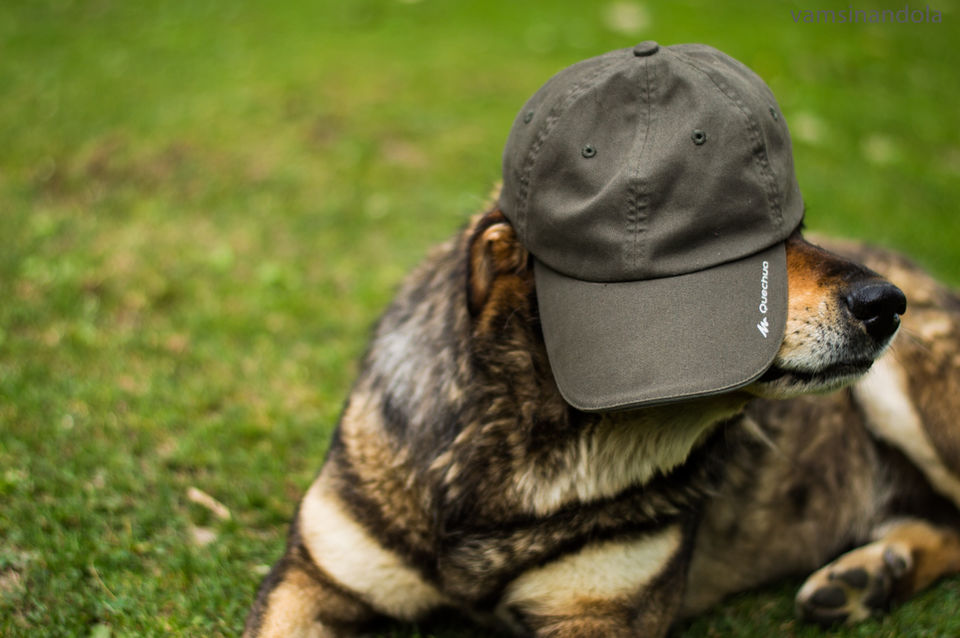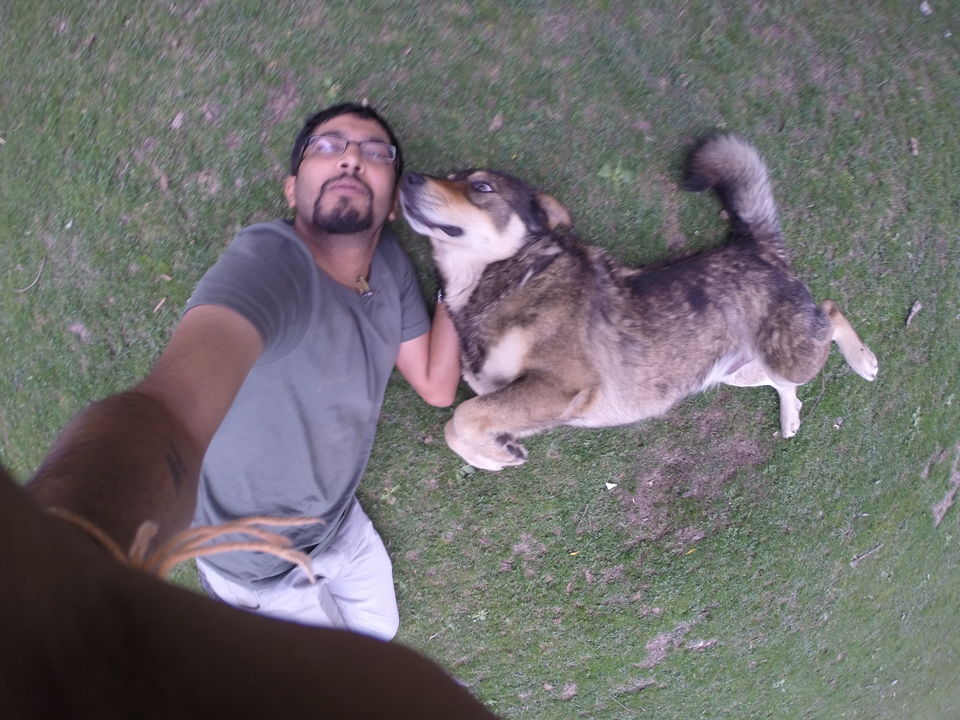 After the booze was done, we headed back to the base camp acting like sober people and had some of the best dinner in a while after living on the shitty train food for 3 days!! One of the best part of YHAI is its food. Not the camp leaders or the officials you meet there, but the food!! I would pay extra for the food if they charged me, i loved it!! They give you the most tasty home like food in all of its camps. Felt like heaven after eating it. Once the eating part was done, we had to endure a fire camp with no fire. I know it sounds strange and weird. Believe me, it's actually much more horrible than whatever you can imagine! Especially when you're high!! After the terrible torture of sitting through that it was time to say good night and pass out, looking forward for Day 2.
Kasol is a free town in the Land of the Gods. Here you have something that you don't get anywhere, Freedom.