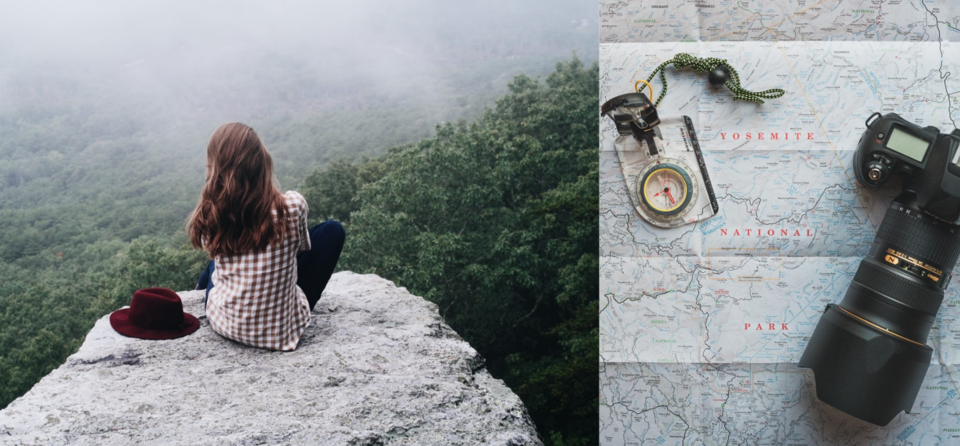 What's your first thought on hearing the words 'travel influencer' and 'collaboration'? The first one usually brings up thoughts of a person with bags always packed for a new adventure, and the second word brings up the luxury life of travel influencers in front of you. After all, their 'paid work' takes them to enthralling places.
The clean beaches of South Goa. The hidden rainbow waterfall in Cherrapunji. The wood houses in Naggar and star-studded skies in Grahan village. We got to know about some of these hidden gems when our dear travel influencers shared honest reviews about these places. But if you own an Instagram profile, you would agree that the platform paints only half the picture.
To find out about the reality of what it's like to be a travel influencer, I thought of reaching out to few travel influencers and asked them about the strange side of collaborations and other paid work. And to my surprise, everyone had their fair share of weird experiences.
Read on to know about the secrets from the travel influencing world!
1. Heena Raheja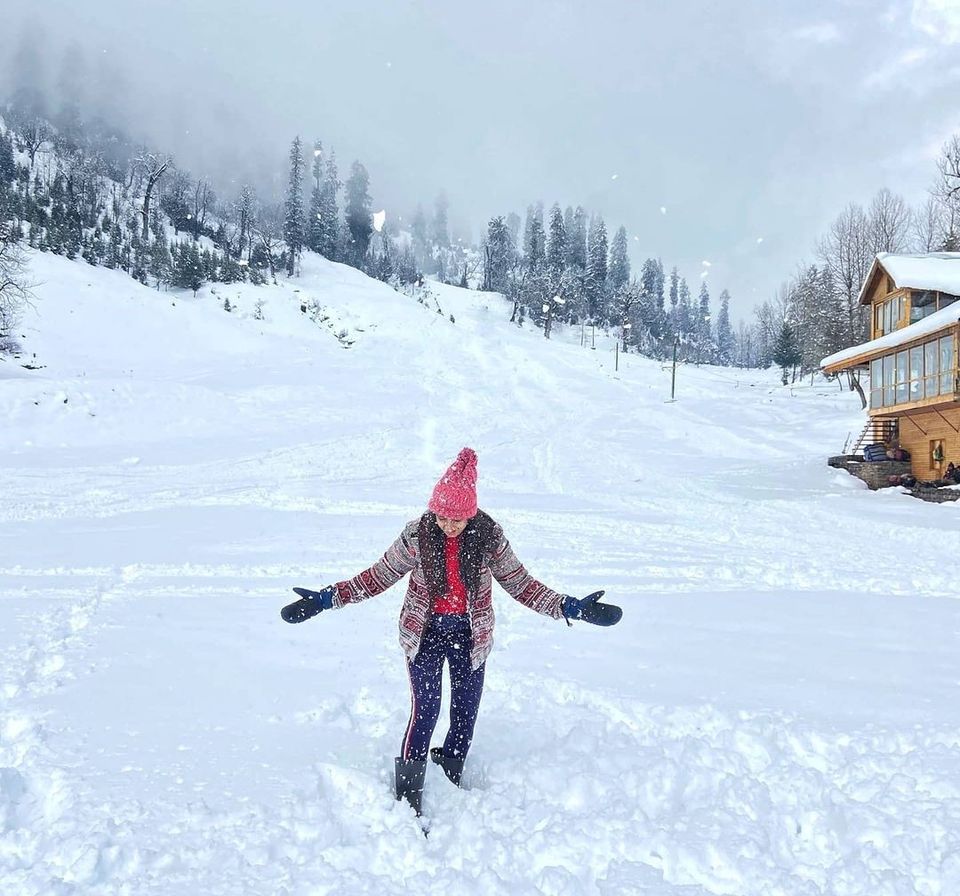 A dreamer, a storyteller, a blogger, and a bold girl, Heena left her job to set off on the adventure of travel to capture the magic and share it with everyone. We all love her for being authentic when narrating travel stories from any place.
While looking back on her travel collaborations, the most annoying ones are property collaborations. Usually, different BnBs or local homestays approach her to come and enjoy a complimentary stay in exchange for reviews and promotion on social media. But their expectations are that as soon as the property is promoted, they will get many bookings, and when that is not happening they get rude and use harsh words for not getting bulk customers. Super weird!
From another collaboration, Heena faced discrimination for not knowing the local language. The ideology behind the partner's travel promotion was to make people aware of touristic places in the region and promote tourism for the same across the country. Along with other travel bloggers, she was onboarded but stood out among others as she didn't know the local language and spoke just Hindi and English. Due to this language barrier, she was later dropped by the partner.
Can you imagine such things with an international partner? Well yes, once it happened with her. Lack of professionalism makes it worse for travel influencers sometimes. Heena was invited to a beautiful country along with fellow travel bloggers. Her group was supposed to explore a trek for which the weather at that time was harsh and these guys ended up suffering a lot while creating content for the partner. The worst thing about such collaborations is that these itineraries are disclosed a day before. If you think of canceling the contract, you have to pay a huge amount.
Go check her authentic travel stories!
2. Radhika Sharma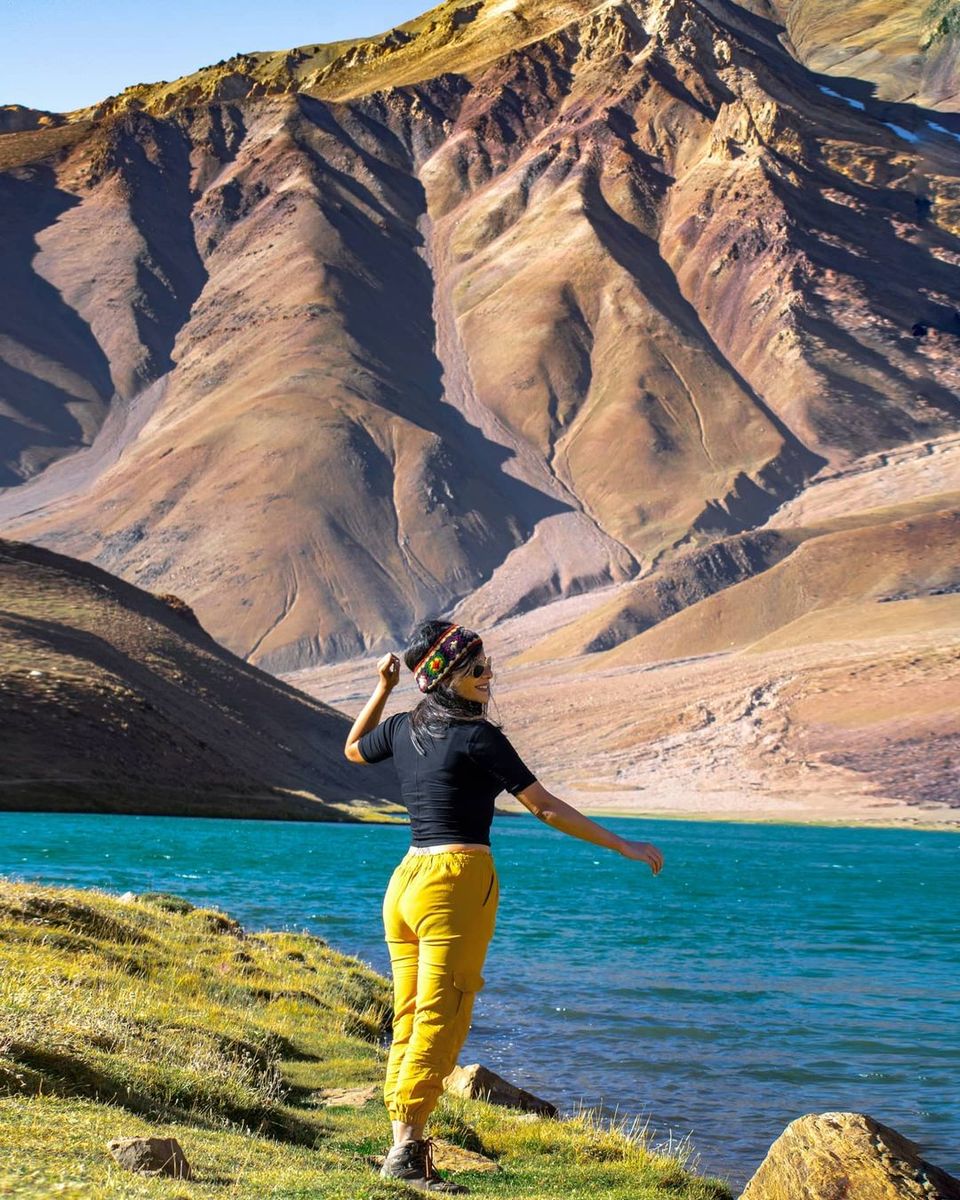 Travel enthusiasts know her as Radhika Nomllers and she is one of the finest YouTubers sharing travel tales today. An adventure seeker from Delhi with an MBA degree and full-time job wanted to make different choices for herself. After being fed up with rude run-ins in a densely populated city, she chose the path her heart wanted and followed her desires to be in fresh air deep in the woods.
Her immense love for exploring off-beat places and intriguing conversations with locals surely creates a bond with the followers. While all these experiences are well shot and shared by her, she has has bad experiences with her collaborations.
With a couple of partners she worked with, it was very tough to express her creativity. Radhika says that since it's paid work, partners don't respect the inputs from the creator. They are so rigid that content creation loses its deep meaning in the process, and creators end up losing their individuality and connection with their audience. The creator is the one who best understands the audience and the kind of content they love, but some partners fail to recongise that.
Catch a glimpse of colourful content Radhika put on gram: Radhima_Nomllers
3. Saurabh Sabikhi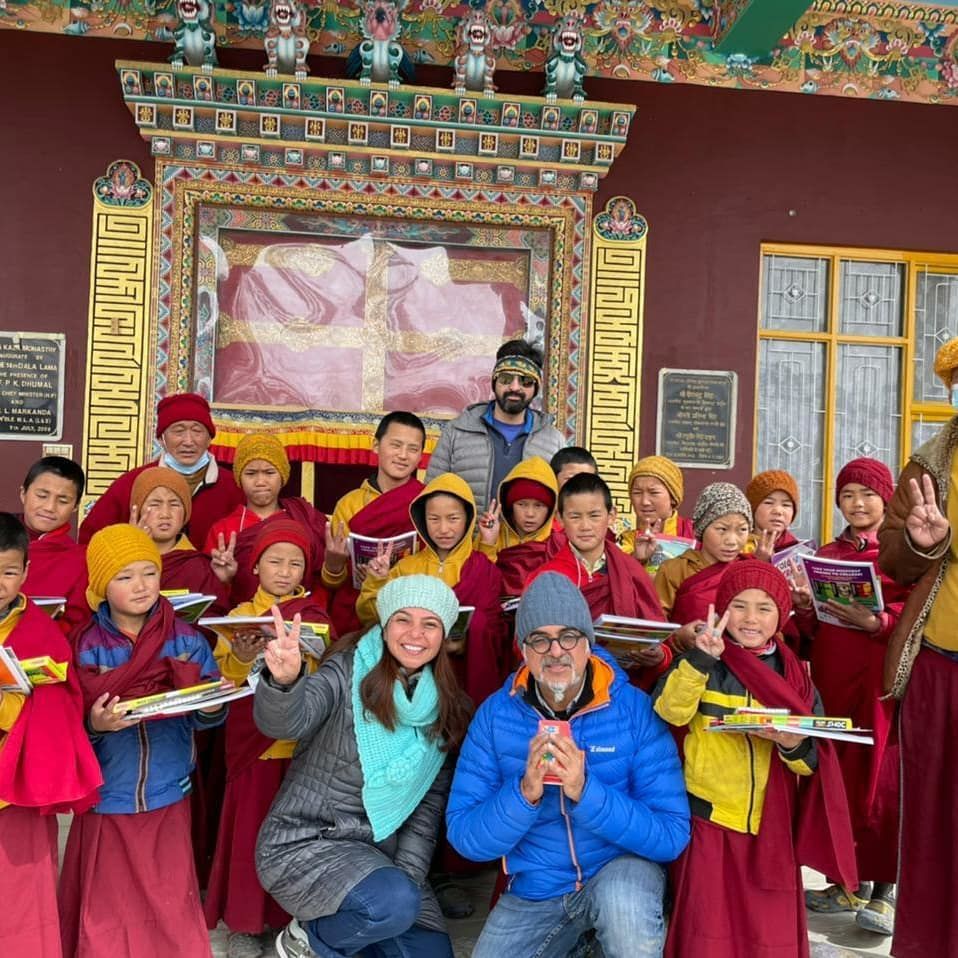 Saurabh goes wherever he can find mountains and is an explorer who loves to narrate tales from 'पहाड़'. Once the urge to explore took him to the most beautiful place where he ended up discovering an unnamed lake in Spiti. Today, that lake is known by his initials 'SS_Tso' and you can find it on Google Maps too.
In these difficult times, he is helping tons of people by sharing verified resources on his channel. A beautiful post that caught my eye was where he with his friends provided study resources to needy children in a monastery in Spiti.
One of his collaborations was with a car rental organisation, in which he offered to go on a trip to Spiti. Weeks after the collaboration deal was done, just a day before commencing the trip, the organisation canceled it, citing an unavailability of cars. Due to this, Saurabh's other plans got busted. He had planned to carry a lot of books and stationery items along with sporting material for the kids in remote schools and villages on the way. And to make matters worse, he realised later that on the same dates as his, some influencers were taking trips in the same brand's cars. Strange!
Check out his stories from the mountains and of meeting locals on the go here: SaurabhSabikhi
4. Saumia Bhatnagar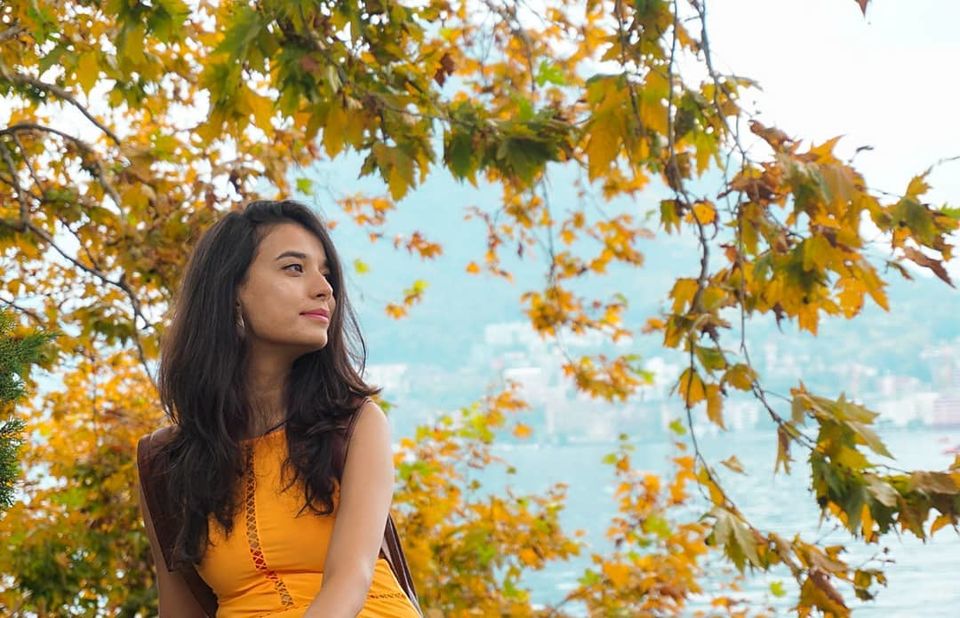 Saumia is a content writer who enjoys writing about the world from the lens of a woman as she travels around the country. Saumia has come a long way while stitching stories from multiple countries and so many off-beat destinations within India, always bringing the colorful side of a place. Her social media handle 'SaumiaBee' reflects a lot about her explorations.
As a travel writer, she has worked with several partners. Once a trekking company approached her to promote their travel packages for the Everest Base Camp trek. Thrilling no! When the conversation proceeded for the collaboration, as a deliverable they wanted Saumia to deliver a travel blog on her expedition with their travel company without actually being there herself. Yes, you heard it right. Saumia rejected the offer on the fly, unwilling to mislead her readers. Imagine your favorite travel inspiration taking you to the highest peak in the world and later you realise it was all fake.
Read more about how Saumia paints pictures with her words on Instagram: SaumiaBee
5. Kanj Saurav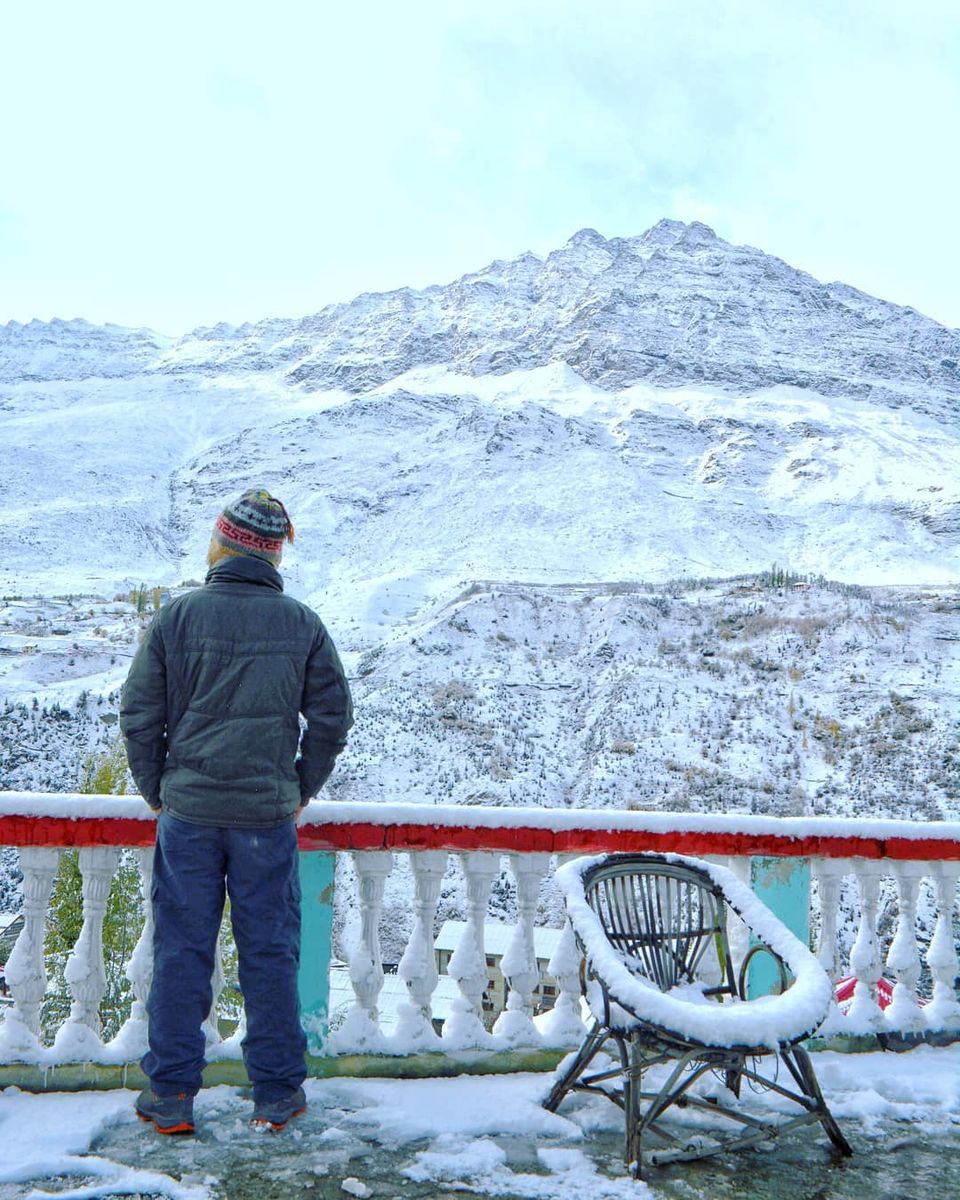 Kanj is one of the most knowledgeable travel bloggers I've come across. He has an unshakeable belief in the power of traveling to break down barriers. He finds fulfillment and happiness through his many interactions with local people. His immense knowledge of flora and fauna will leave you spellbound. And I shall not question his humor. Keep an eye on his Instagram activity to spot which extinct place he is exploring currently.
He's had his fair share of strange experiences in the brand collaboration world. He was a part of a familiarity trip with an airline with a group of 15 people from internet media pages, and as a deliverable, they were supposed to do a PR article for the company. The airline had promoted itself notoriously as a 'bikini airline' with beautiful air hostesses. When the group onboarded, there were male attendants dressed as professionally as they could.
The group was supposed to write about the airline. But bad experience started mid-way itself. A man sitting in row 6 had an epileptic seizure and his family wanted to take him to the closest washroom. The stewards got adamant that the person should not be taken to the loo there because it was meant for premium flyers. The man's family and the stewards kept arguing for a while until they let him go to that washroom.
As Kanj says, once we reached our destination, we were brought to a grand hotel but our booking was from 2 pm onwards and we reached early at 8 am. We had been on a flight the entire night. And now since we had no rooms, we were taken on a tour to the city. Once back, we were asked to get ready in an hour for the itinerary ahead. No mercy! The next day, they had a tight schedule where they had to take a domestic flight early in the morning. Their tour guide asked the name of the airline and he had real disappointment when he heard the name.
The flight for which Kanj was going to write a review arrived only 8 hours after the scheduled time. Eventually, they had to write good things about the destination and the airline whose flights they won't book if needed to pay on their own.
Get quick access to Kanj's explorations here: Rambling_In_The_Woods
Brand collaboration is not a easy job!
I'm sure after reading through all these weird experiences these travel influencers have had, you would have reconsidered your envy for their 'fully paid' trips.
All these experiences are genuine and gathered in person and these contributors have given their permission to publishing their stories on Tripoto. The thoughts expressed in this article belong solely to the writer.
Tell us about how you liked the content of this article in the comments below. Or write about it here on Tripoto and earn Tripoto Credits!