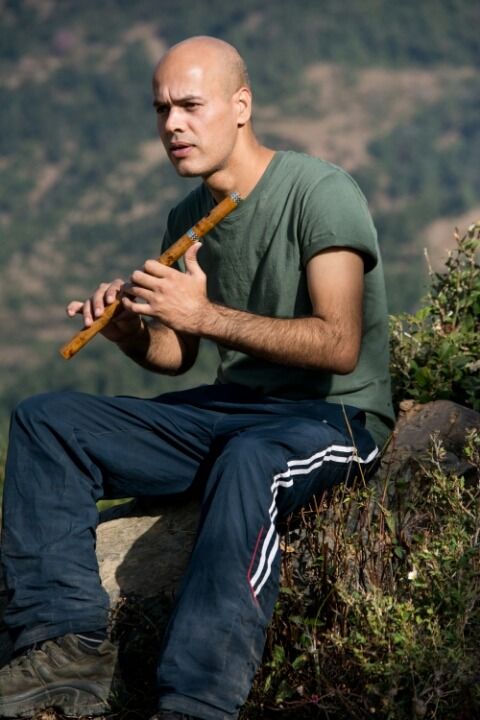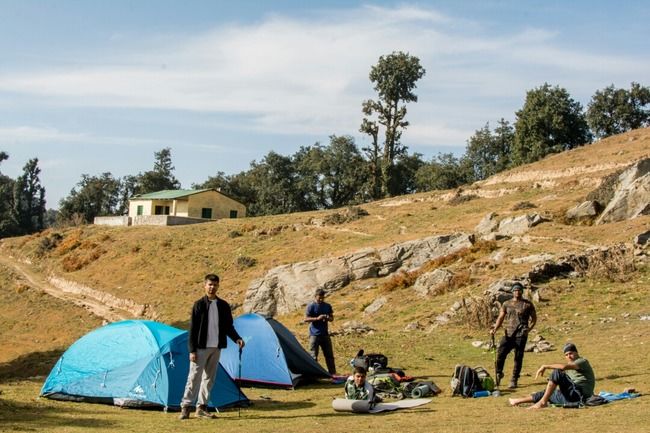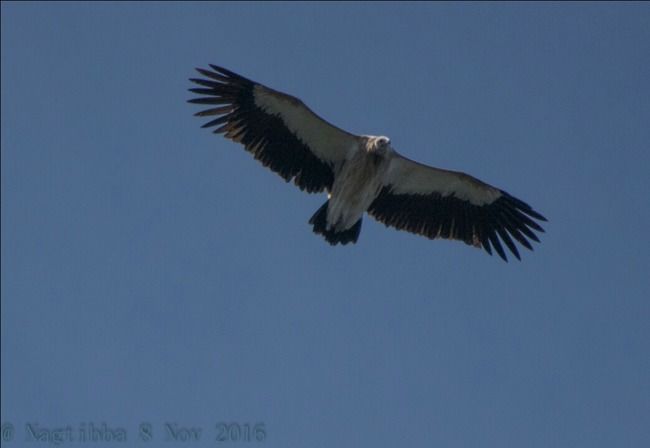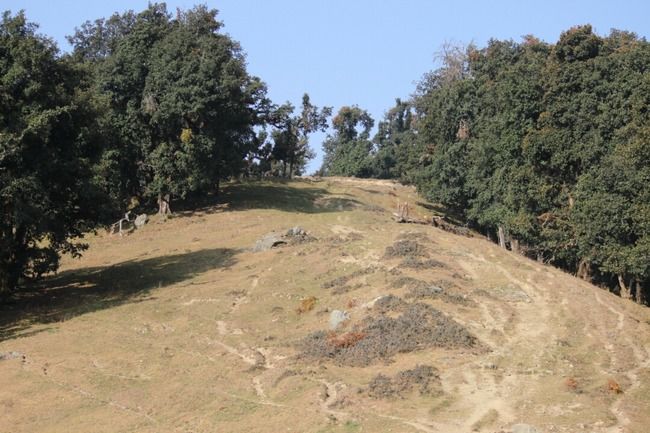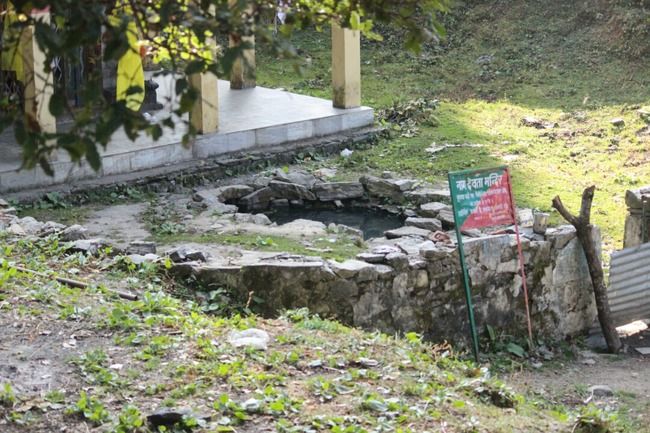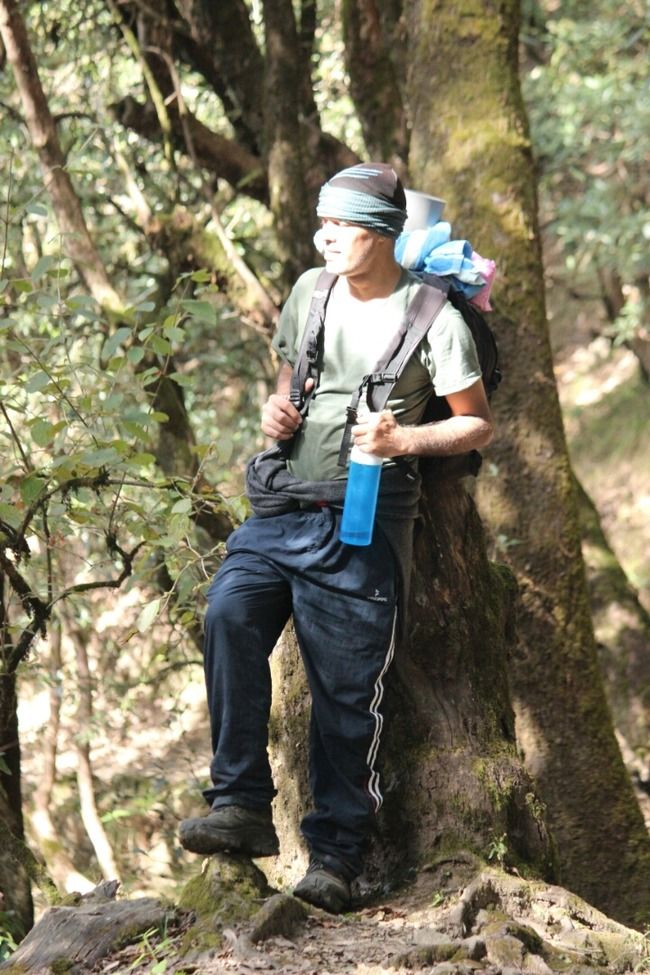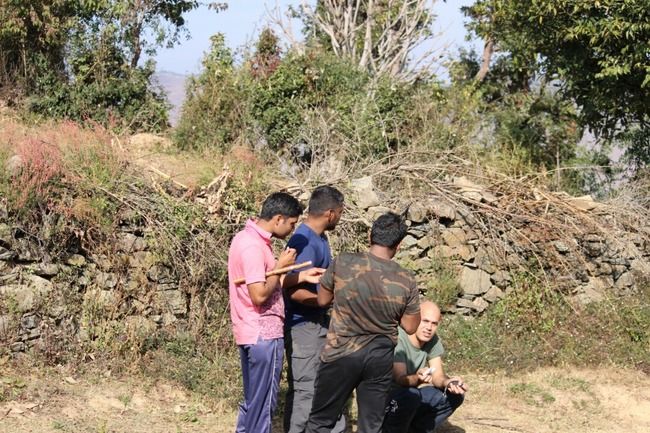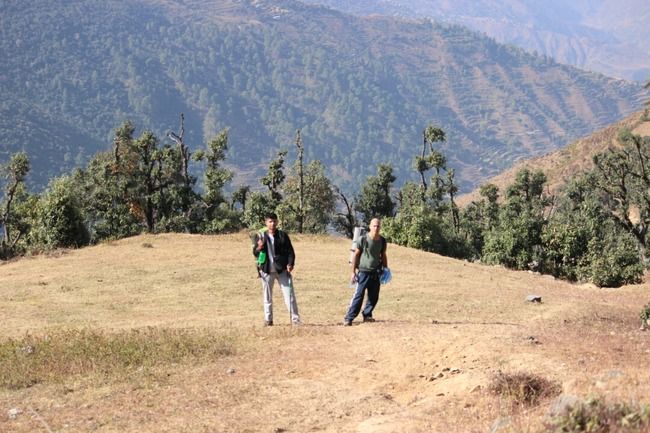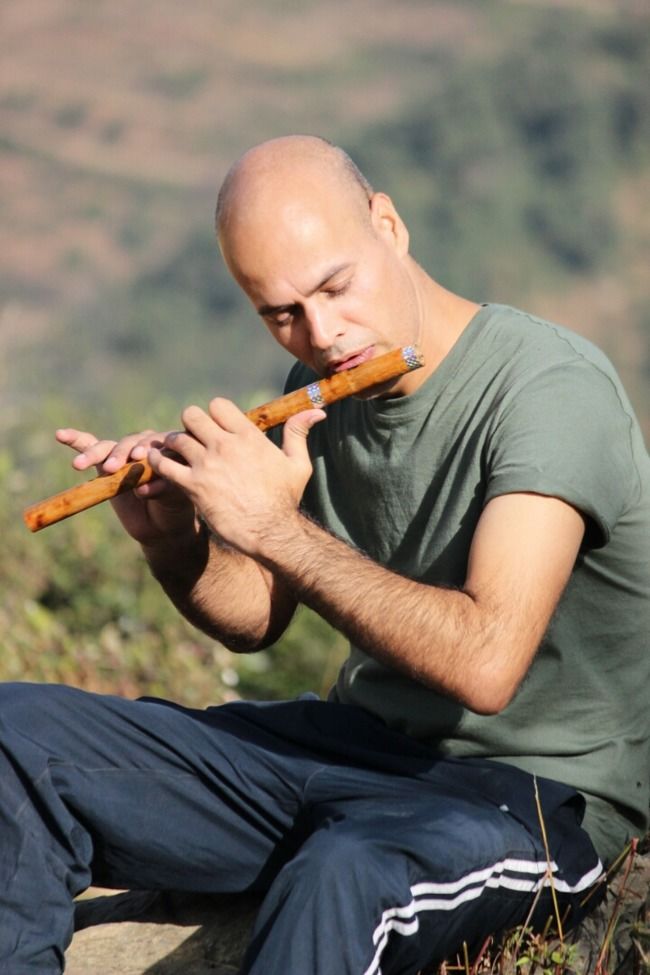 Well said by some wise men "things never happen same way twice".
This was my second time in Nag Tibba and it turned out to be better than last. Journey started on Nov 07th 2015. Till Dehradun and then Herbartpur it is a usual business. But when we take right from Herbertpur to Dakpatther we start feeling the difference. After crossing Yamuna Bridge at Dakpatther we kept travelling along river bank and crossed Kalsi (Historically important for Asoka's rock edict in Brahmi and Prakrit language preaching love, non-violence and responsibilities of a king).
On this route our destination was Nainbagh and then Pantwari which is a small village and can be taken as a base camp for Nag Tibba trek.  For some unknown reason journey from Delhi to Pantwari (about 370 km) took 14 hrs. May be one reason was traffic jam in outskirts of Delhi and second was the route from Dakpatther onwards along Yamuna; it is too beautiful and we stopped at many places. We reached Pantwari about 9 pm and visited our local contact Akshay Rawat, we were well attended by family though Akshay was not at home.
Next day morning after light breakfast we started our trek about 9 am. It is about 7-8 km trek, out of which first 3 km are through green pastures, scattered habitation and with enough sources of drinking water (natural water streams). Last habitation on the way is "Goat village". This is the place from where we get the first full mesmerizing glimpse of snow clad Pir Panjal, and Bandarpunch mountain range. After this place it is advisable that you carry enough water, because next water source is near "Nag temple" just before the summit. Next 4 km is through dense forest which seems promising for wildlife; however we found only yellow throated martin, white tailed red fox, and species of Himalayan birds. 
Just few hundred meters before summit there is a big clearing in forest with abandoned guesthouse which used to be managed by forest dept. At the edge of that clearing there is "nag temple" dedicated to lord of serpents. Near this temple we get a sacred water source, it has mythical importance. May be because of underground water current, it doesn't freezes even in winter when there is snow everywhere. This is good to drink.
We reached there by 3 pm, after making and having lunch by 4 pm we pitched tents. My friends went to explore the nearby forest and I preferred to stay.  Giving some good company to myself in absolute solitude along with "session and connection", sitting on a huge rock and watching sun going down was worth staying back. While sitting there, I saw a white tailed red fox near our tents.
When my friends came back, we decided for campfire. Later on we realized that searching and collecting firewood from jungle was easy though it was pitch dark ( 8 pm.) but to light it up in that windy weather was different story all together. However finally we made it and enjoyed our dinner sitting around campfire under clear sky with billions of stars. We kept sitting there till late in night. We found that the red fox was keeping an eye on us and kept appearing and disappearing in the dark (perhaps they were two). I have heard the stories that they take away, things left outside the tent, so be aware.
Next day we started back with memories as earning for lifetime.