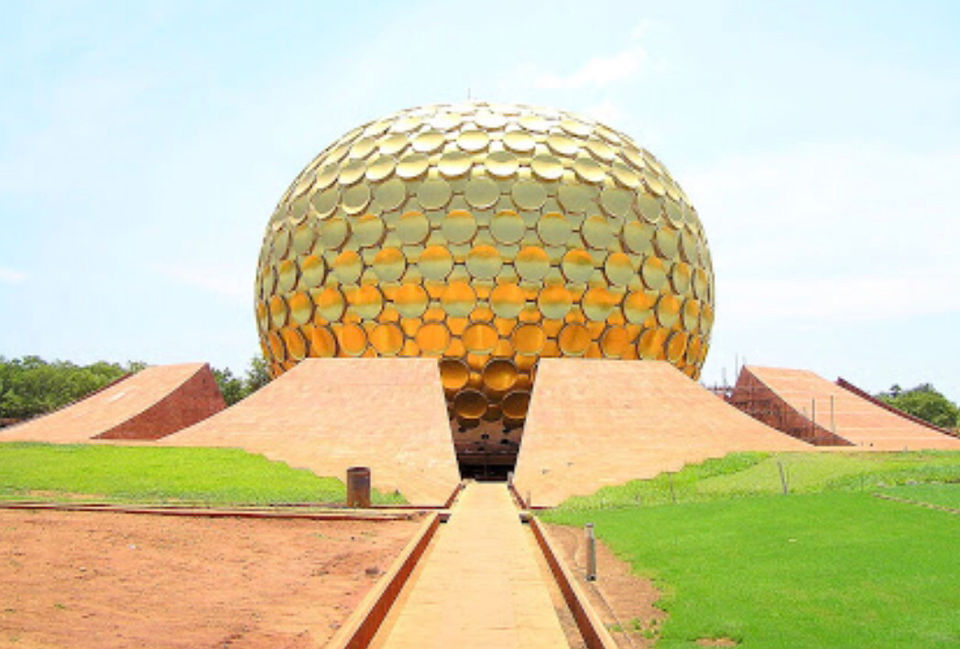 Okay people who so ever have high hopes for this place ... I mean I also had .. but not lil but high hopes for this place...
So here"s lil brief about this place????
We made a plan to catch a flight Delhi-Chennai and hired taxi till Pondicherry.
Taxi took around 2200 from us which is a good deal it was a cedan..
Way was good and roads are really nice..
So finally here comes the place!
Seriously got lil disappointed as the picture I had about this place and what it were not matching at all!
But we got the grip and went to our hotel and went out for hiring bike or Scooty which we got at reasonable price.
There is Serenity , promenade beach we went which is good.
Rest beaches were not really clean and beer bottles and plastics were everywhere!
Next day we planned to goto Auroville.. which was the only relief for us and we loved it .. crowd was good and lush green everywhere...
Spent entire day there .. guys do wear good walking shoes as there is lot to walk to visit matrimadir..cafe on the way was really awesome LA TERRACE CAFE..
Rest only thing that excited us was BAKERS street had awesome food guys must visit this...
After this nothing excited us there .. traffic was too much... there were small shops with some books boutique shops ..
There is so much saying of French touch .. that is just a small touch .. good cafes but nothing muchhhh ... guess we were disappointed.. expected a lot but turned out not too good ...
There are hell lot of options so chose that except Pondicherry...
Really spent lot of money which we felt was not worth!!!!!!