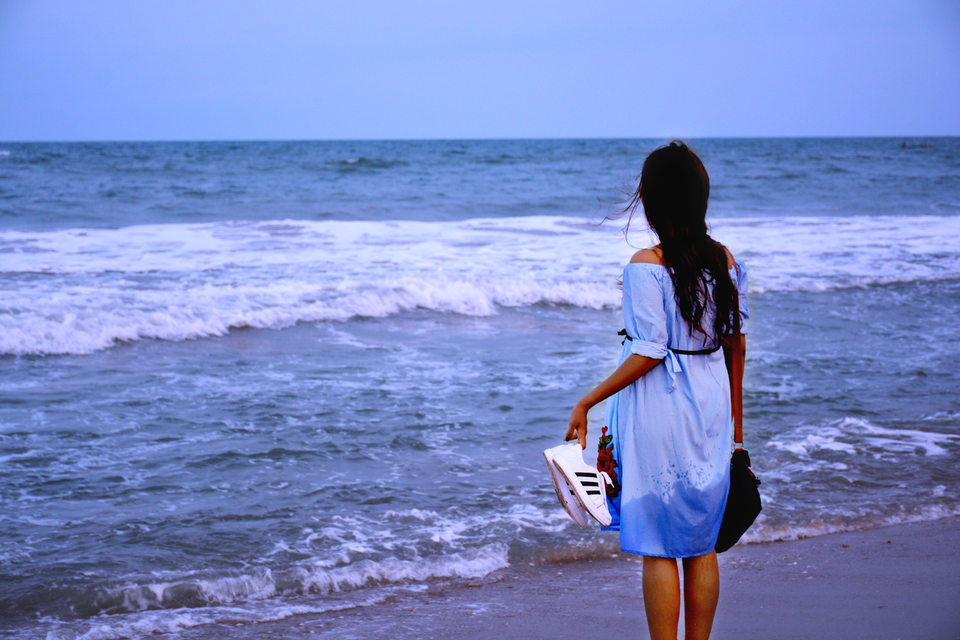 So it was my first ever Airplane Journey, nervous but extremely excited because I never thought of being able to fly in a plane off course ;), to see the Ocean by my own, these are my success aka short-term successes and believe me, nothing can make you happier than achieving your all-time dream which scare the hell out of you. The art of living is staying in the moment.
I am very excited by entering the airport. It was around 5 am in the morning and we went through so many checking and all stuff, funny haha :D, had a funny instance there with the checking police at terminal T2, actually he asked for Aadhar Card and woaaah I didn't have it haha..., I have lost all my cards and IDs before so I have their photocopies only and I actually forgot where I kept them, a heavy search started and then yipee I found them though, the Police man started laughing and asked me very politely that what is the meaning of your name? This question is a universal question to me from every stranger who hear my name for the first time, well after knowing the answer they always reply - Hmmm ekdum shi naam rakha hai maa baap ne, indeed you are a Free Bird.

As I entered the plane, I am flying woo woo.. staring everyone, peeping from the window as I am sitting in a window seat, obvious it is. I think I should stop giving so many details of the plane incident because I can write a separate blog on it I bet you.
We were flying high in the sky and the breathtaking jam of clouds, oh god this is how they look?? or I am in heaven, mom used to tell me every time that there is another world above the clouds, 7 heavens or Jannat and yes I am in that world right now.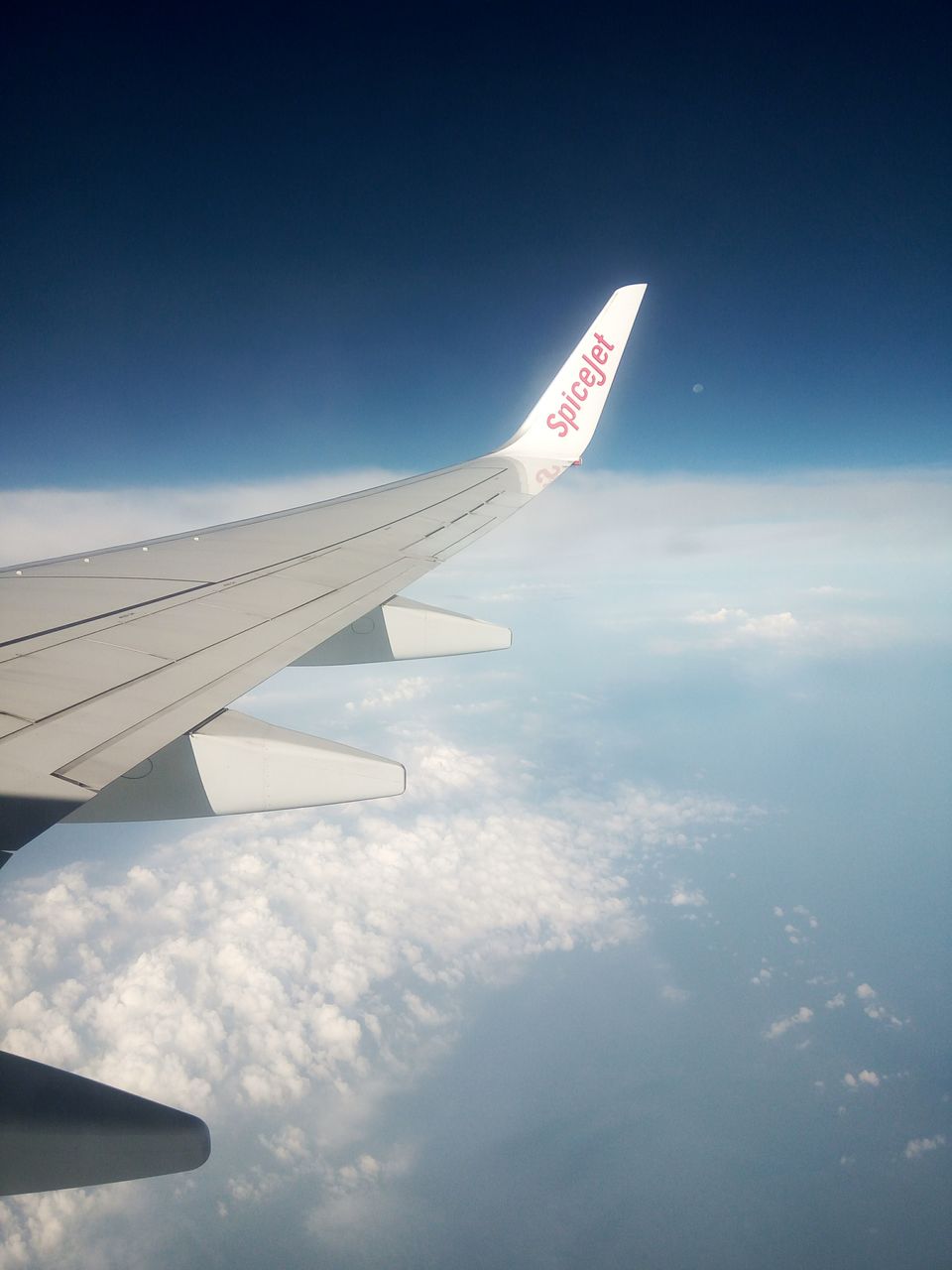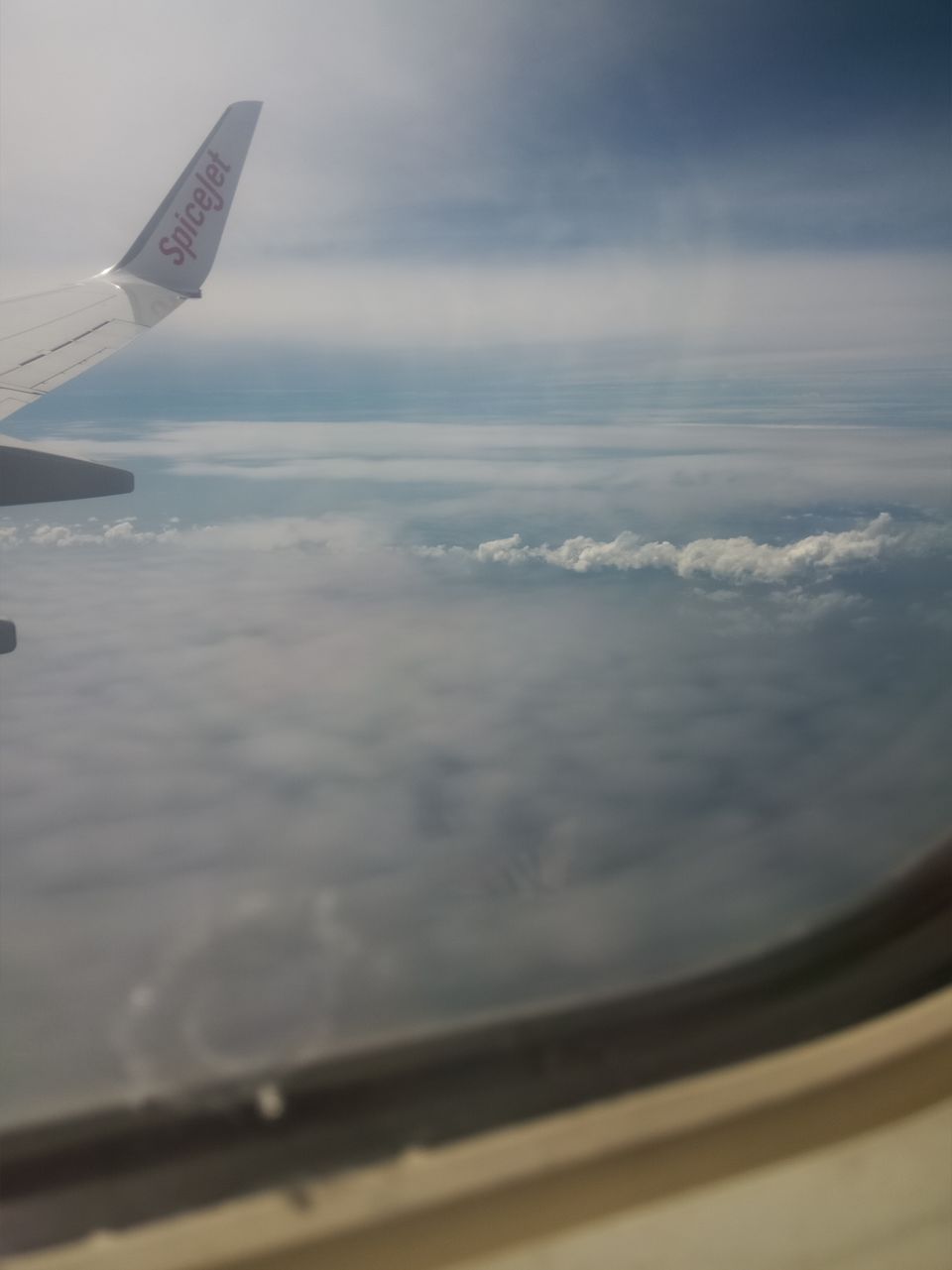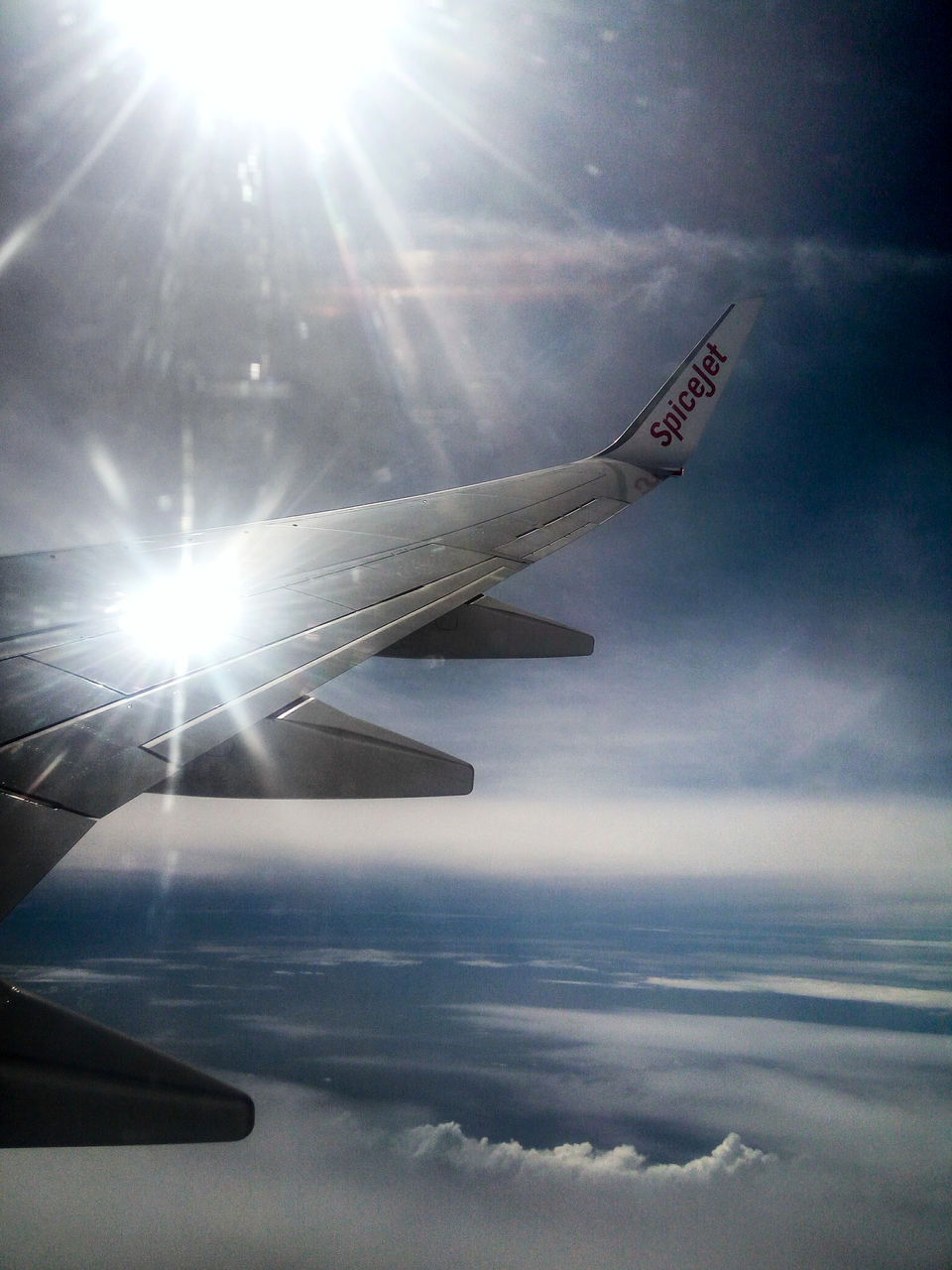 Seeing things from the top is different from seeing them from the same page. Everything is extremely shortened like downsized, blurred in many cases and yes extremely beautiful because the dynamics are so damn beautiful you got mesmerized and lost in it, the greens are more green, somewhere in between the route i saw some lakes from the top and i cannot put them in words because i am incapable of describing beauty, i got extremely emotional by seeing such great creation of Mother Nature as if i am her beloved romeo, yeah it happens with me or with guess every nature lover, green grass lands, then came brown barren lands and somewhere in between small plateaus are there too and most mesmerizing part of watching earth from Bird's View is when you see the Ocean from the top, only a dark blue sheet with some creases of waves and a little shine from the sun emitting a glittering effect, so still so beautiful. Is what Ocean Look like? a huge blue sheet from the top? Birdies are so lucky man, they saw only the beauty and they even don't have to take the shit from the inner hustle.
So after a lot of fun in the beach, we moved ahead for some good food, after a lot of research over the mighty internet for some good food joints in Pondicherry, we have got one, nearby our hotel - Cafe Xtasi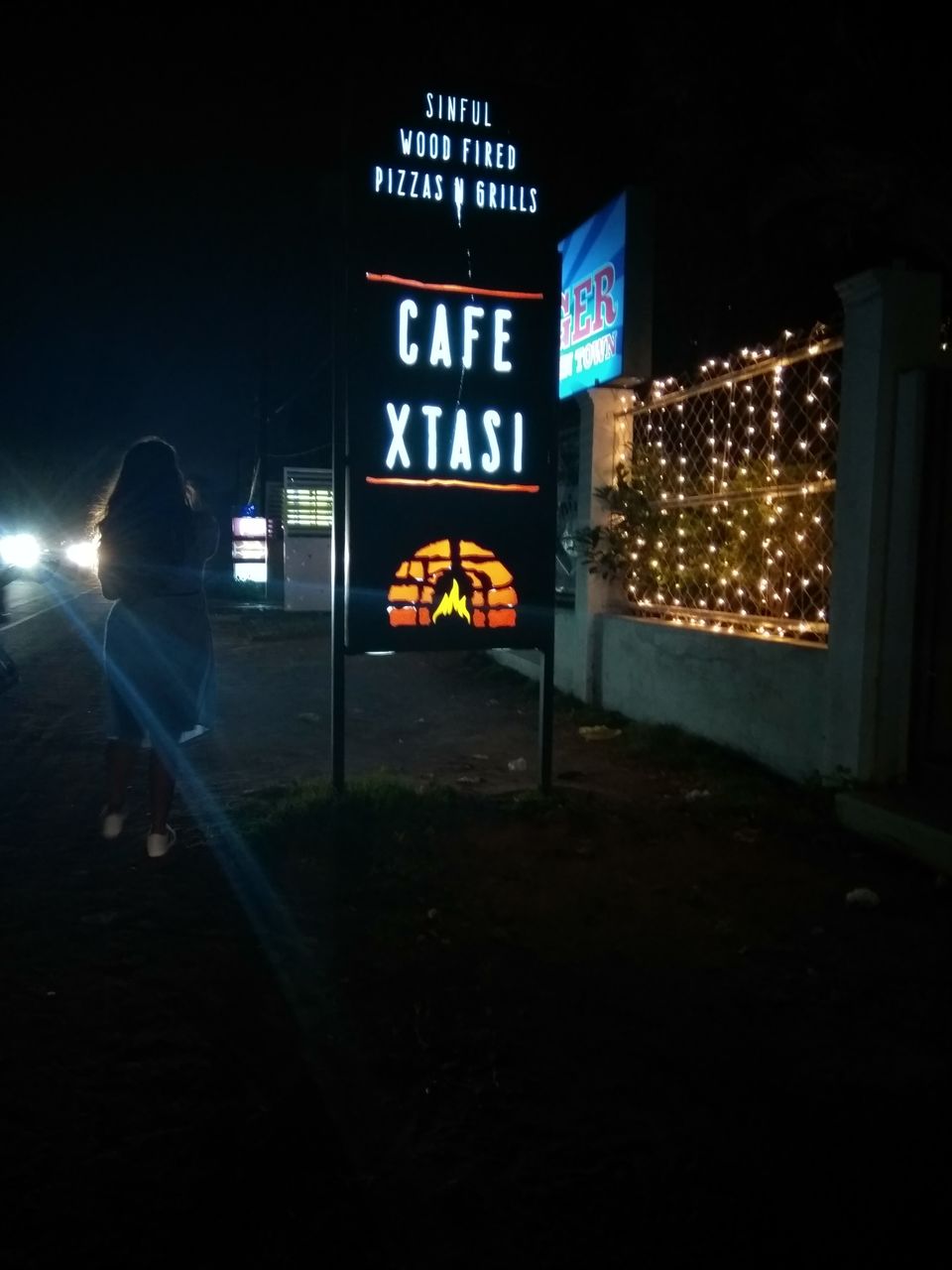 Overly crowded, Sari Janta ka beach aka Public Beach is Rock Beach. Why it is called Rock Beach? because of those black huge boulders placed beautifully by nature in some 3 4 miles spread. They look like some volcanic rocks gathered in the shore but how?? pretty amazed from where did these unusual rocks came from ha.
or maybe Tanned so hard that they seems igniting yet and you can not sit on them without checking the temperature trust me because they look like they are burning, a huge rock from volcano straight maybe??.
So after playing a lot with water, walking nearby Beach, again getting ill treated by some locals who were making our video when we were soaking some sunlight to get dried asap , and when i confronted him, his other fellow came and said something like Brother you done?? okay let's go, with no guilt on their faces...CLAPs!!!
Have to mention it so that people should know what can they may face.
Anyways, getting a reaaaal tan with moreover dropping my lovely sunglasses into the water as a tribute to the ocean, we went out from Rock Beach and here are some clicks: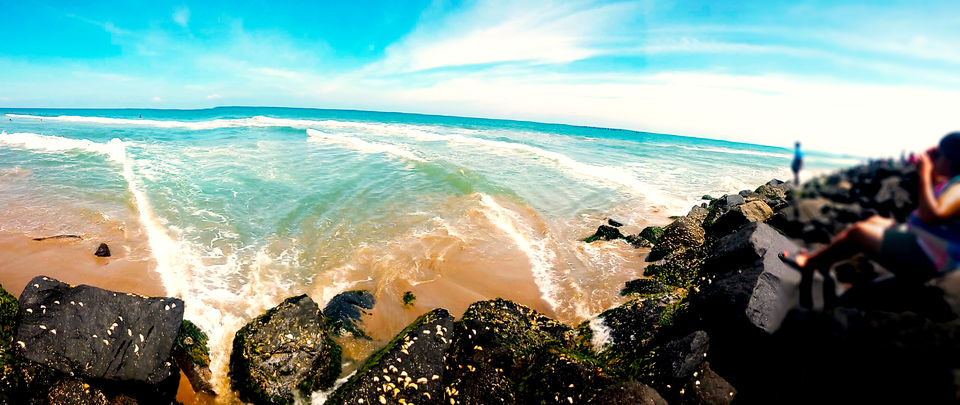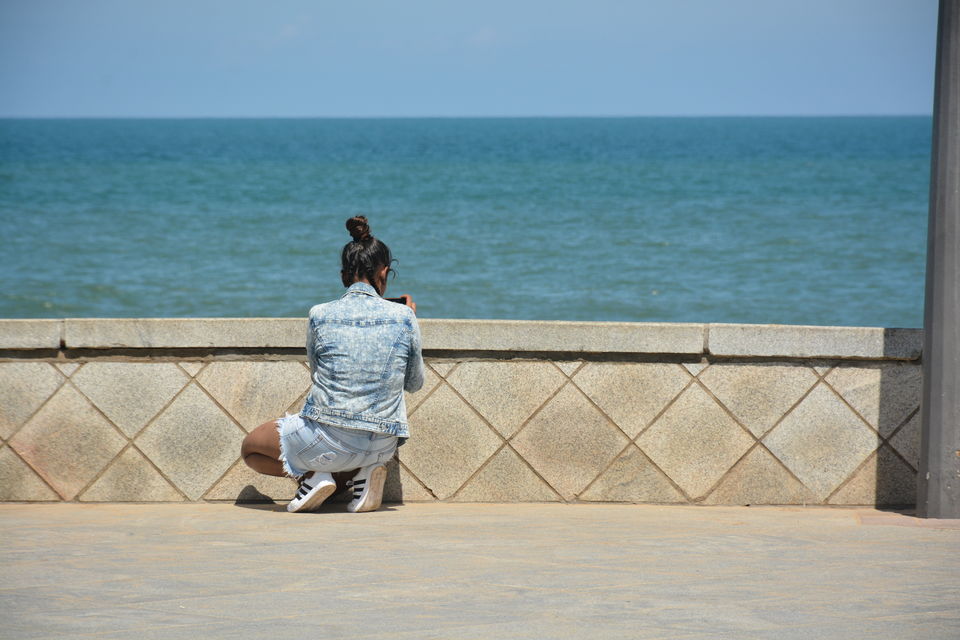 And that's how my day ends there.
At morning we woke up and headed towards the city again, today we were going to Paradise Island. First i had never seen the sea before and now this island thing, greatness was following me i guess.
To go the island one have to take a ferry from Boat house backwaters which lies in between the auro village and main city. The temperature though, it was boiling there.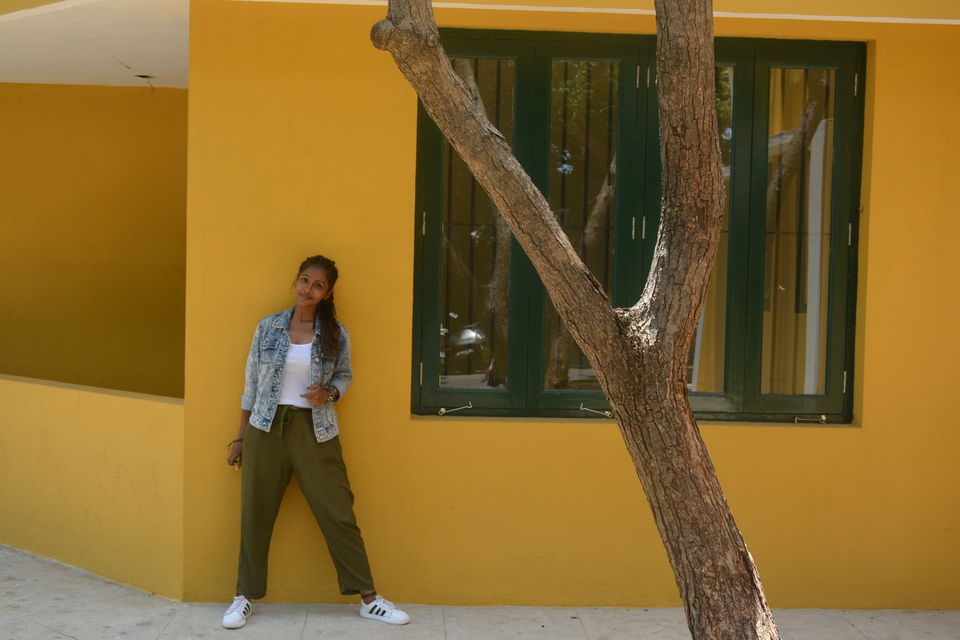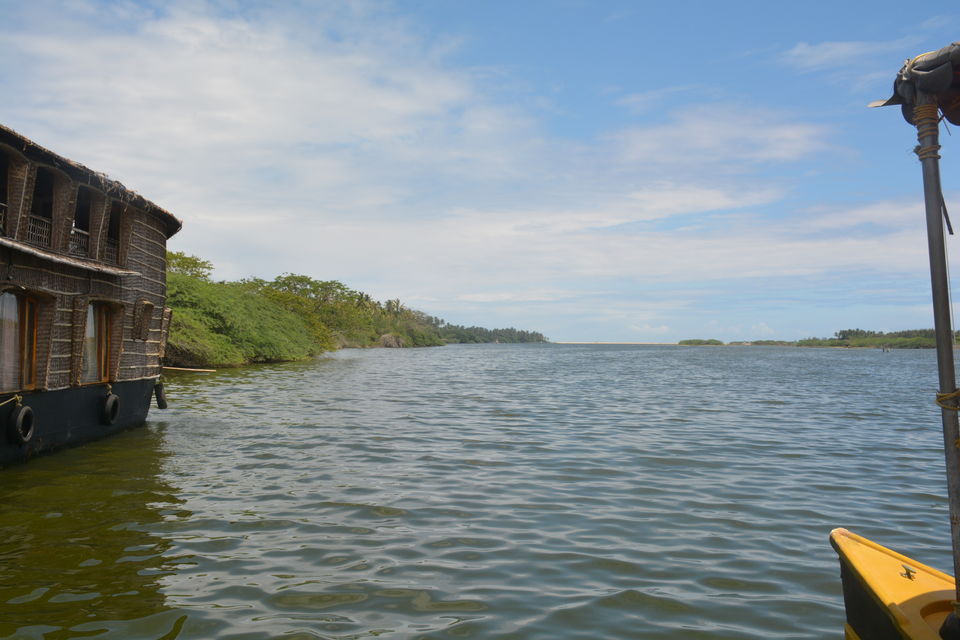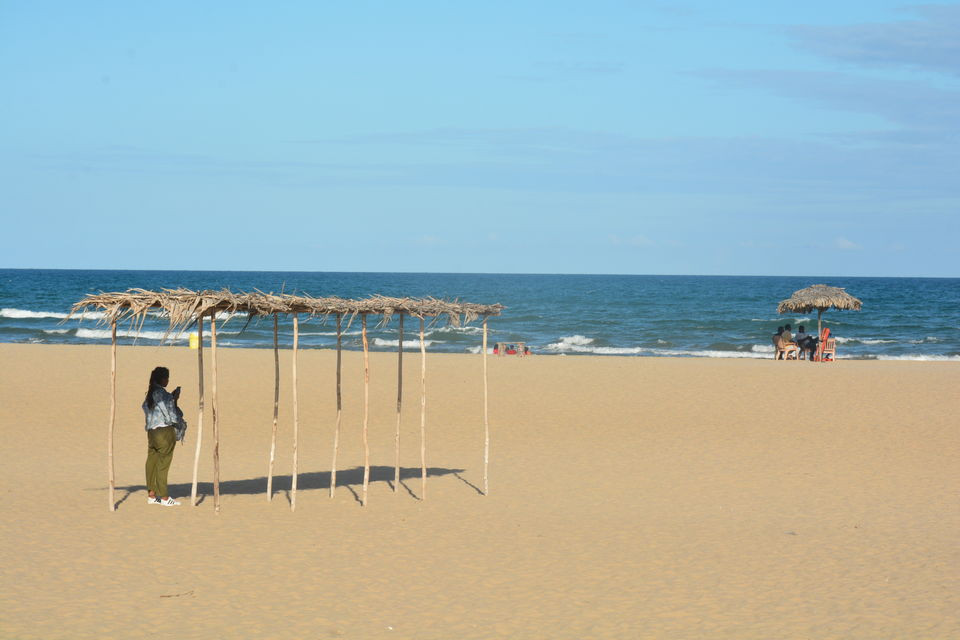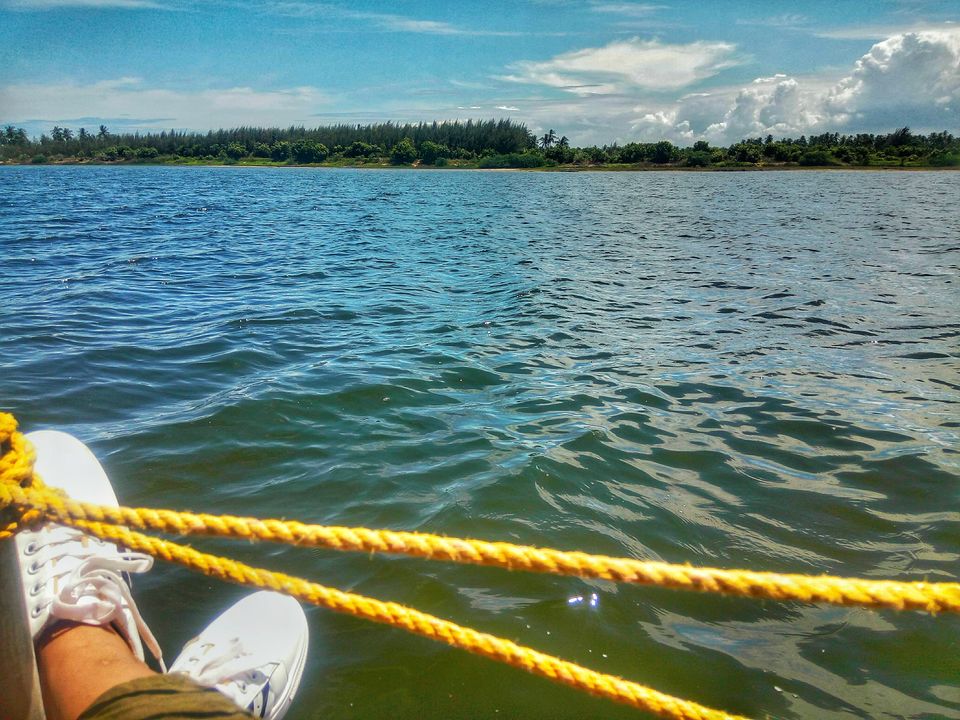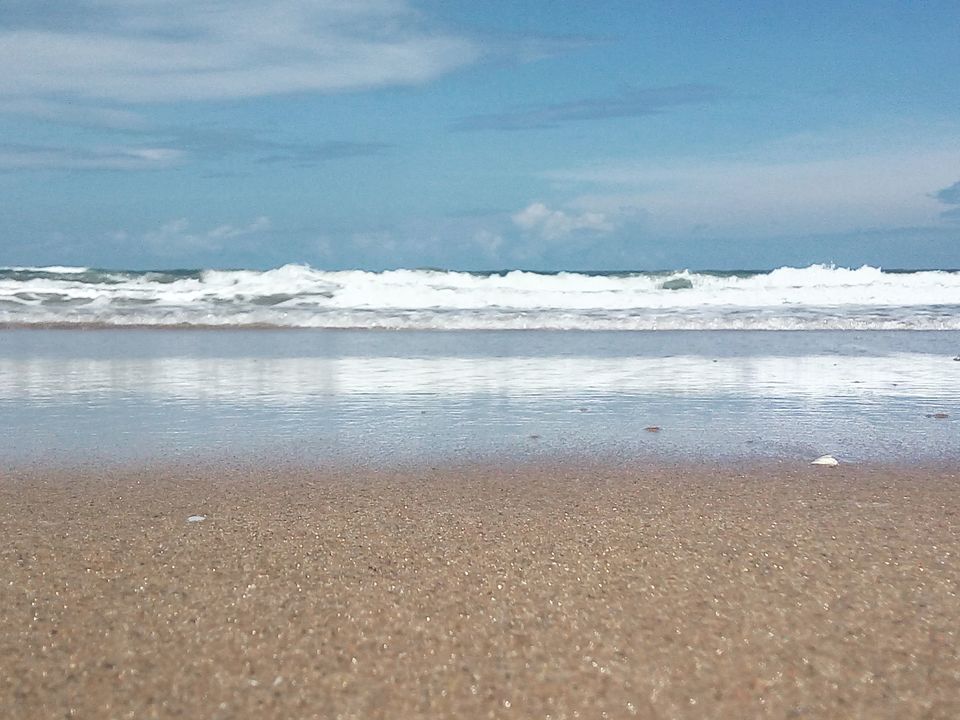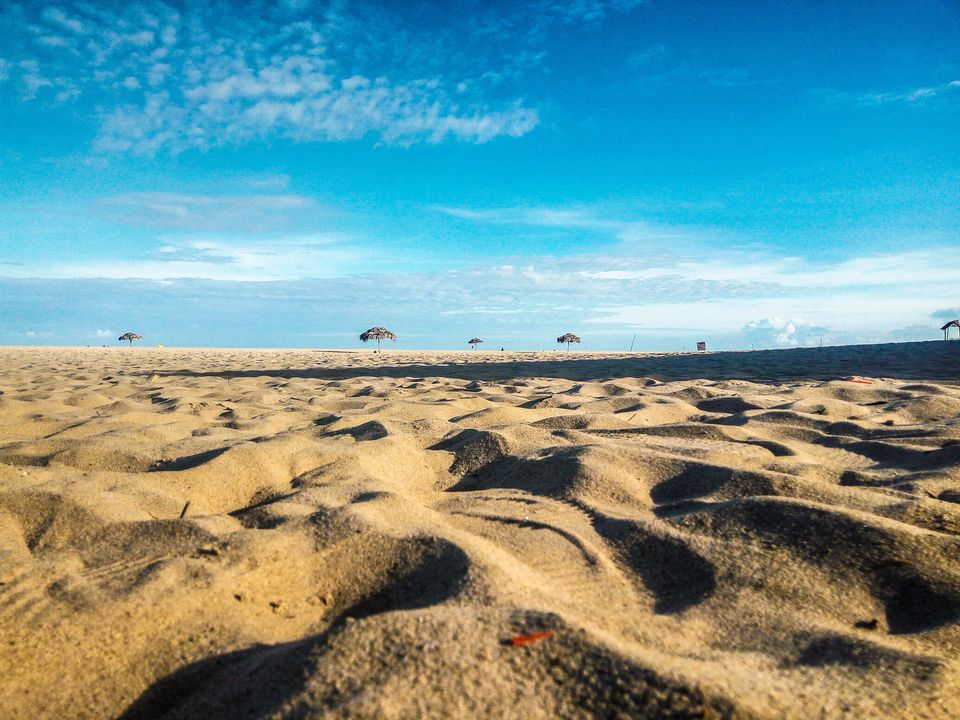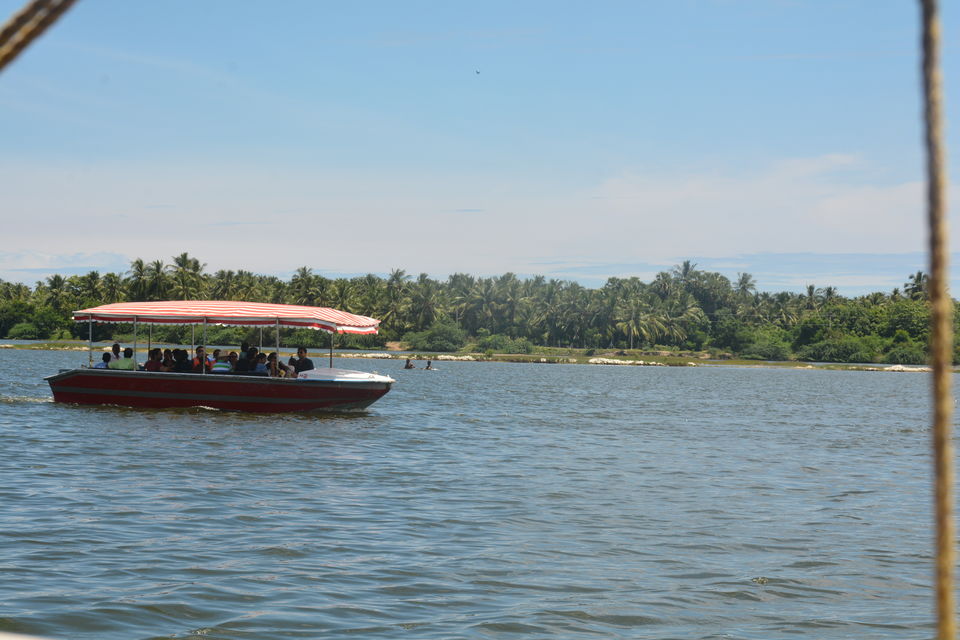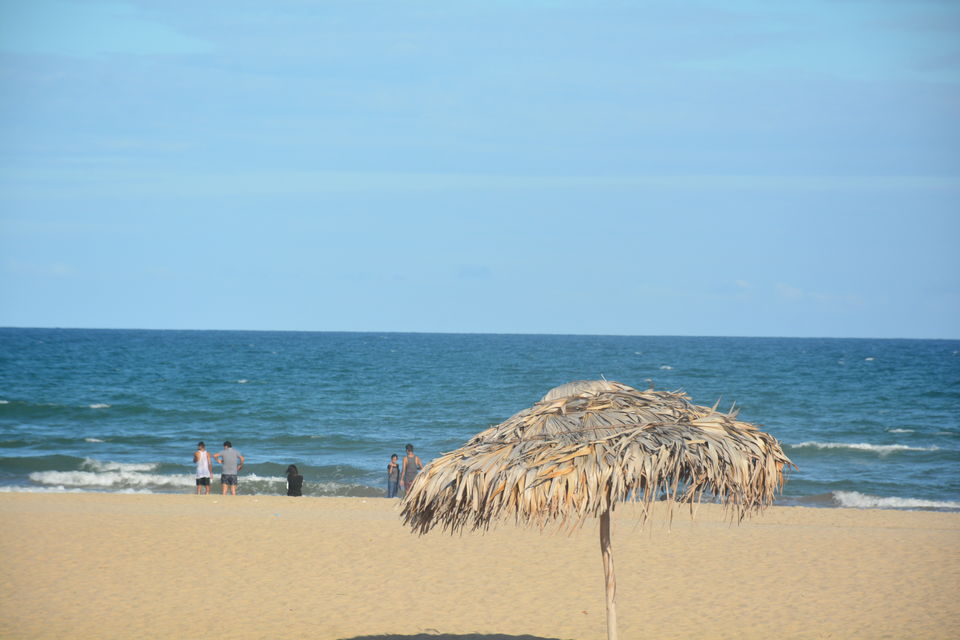 Today we had planned to visit Auroville in morning and then we have to catch our flight back to Delhi from Chennai airport as well, so we rode our bikes towards the village and yes i regret of not visiting the place before and even if i am visiting it now, i had limited time only. Beautiful cafes, beautiful scenery, a green town it was. It hardly took 1 hr to reach at the center and yes it started raining so badly and we have to wait for around 30 - 45 mins for rain to stop.
Auroville is the must visit place in Pondicherry, s the peace will take you to moksha i must say, a little metaphoric statement i know :) but Indeed it was very peaceful surrounding with just greenery n greenery all over the place. Unfortunately, we don' know about the reservation to visit the ashram from inside as it opens only on Tuesdays so we continued to visit the serene from outside only. For me, the major attraction was the 1-hour walk amidst auro jungle with beautiful flowers, trees, and quotes carved in milestones.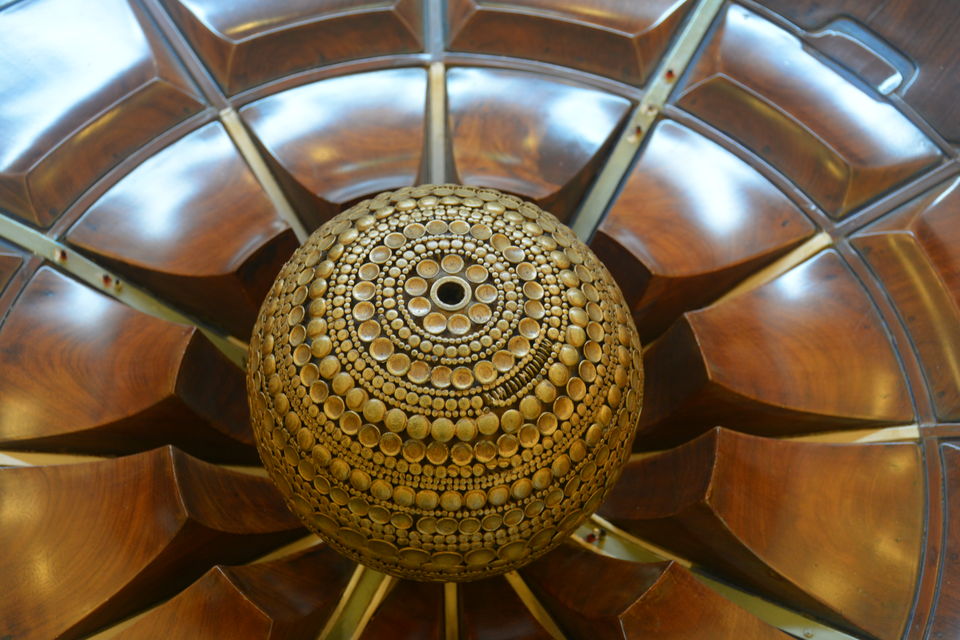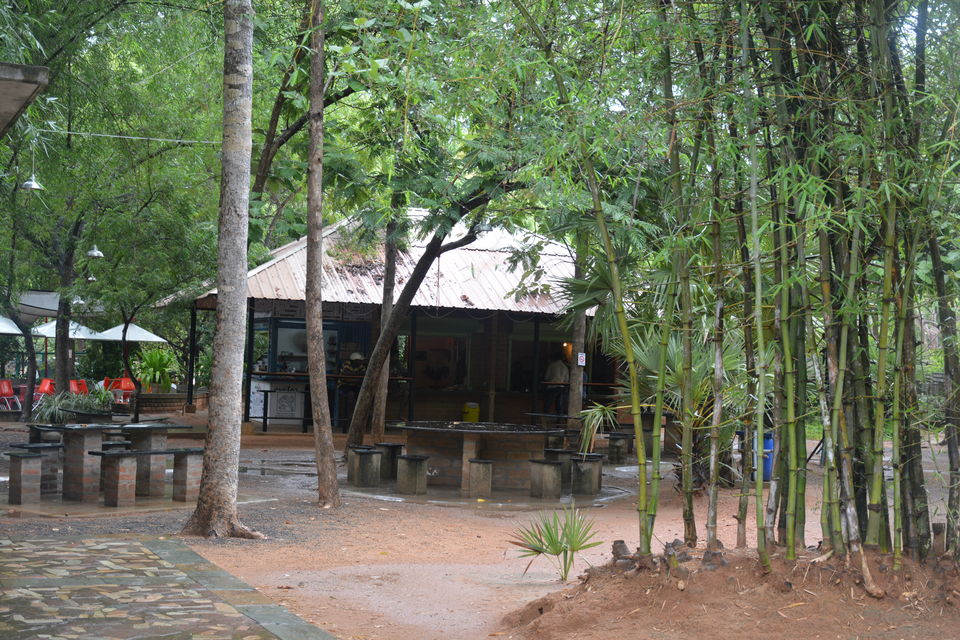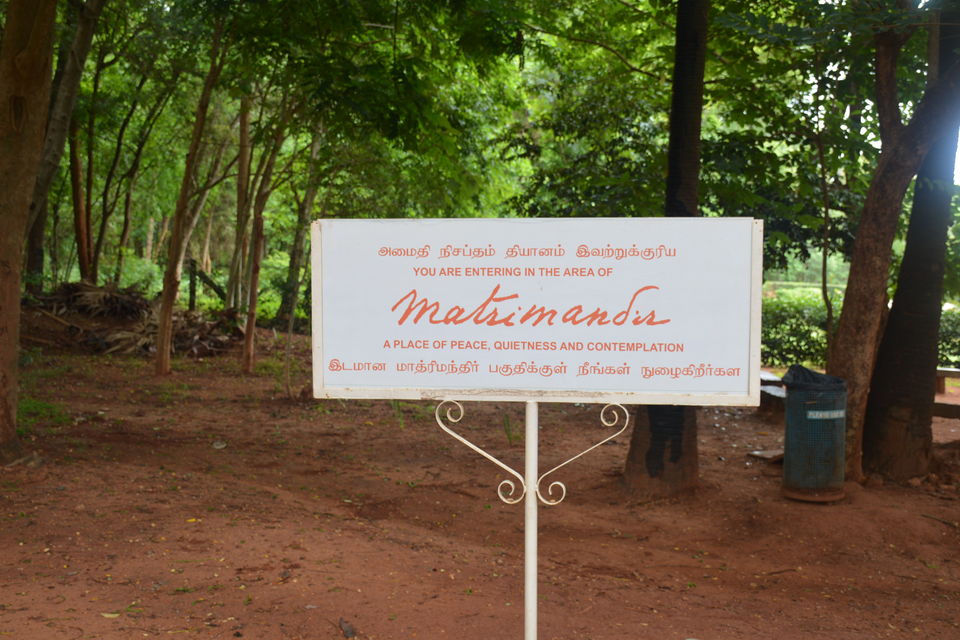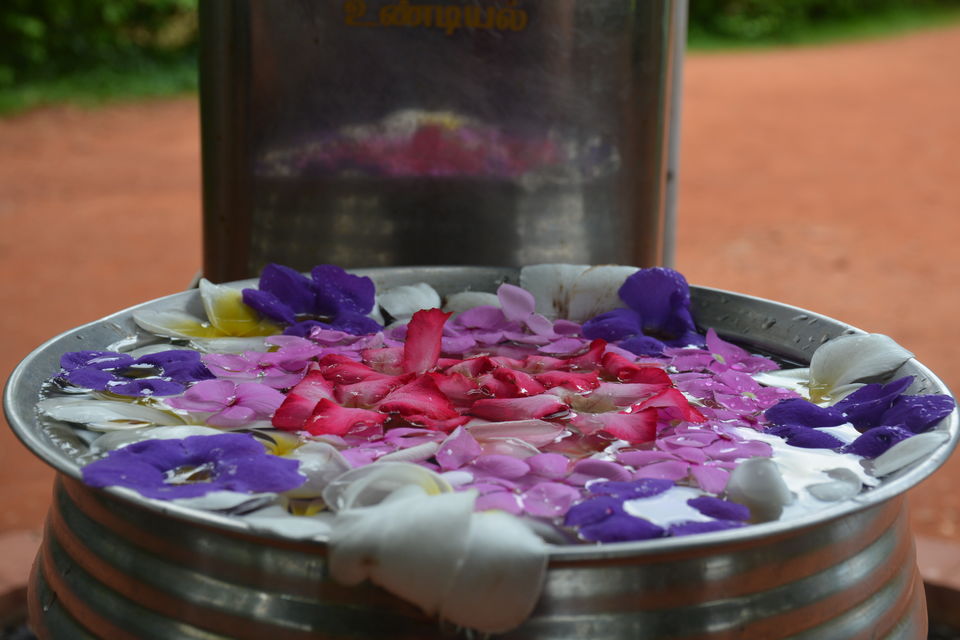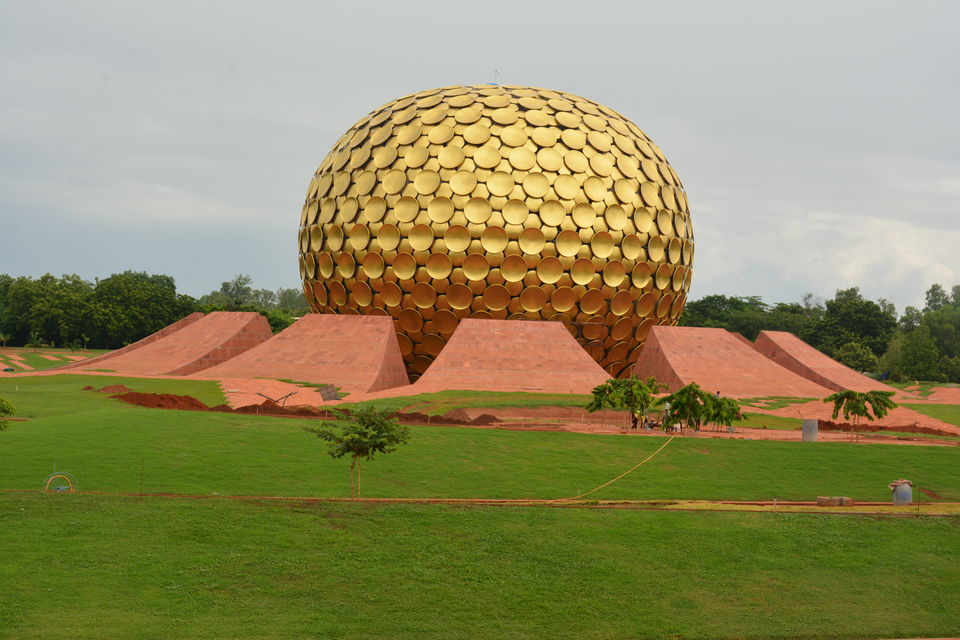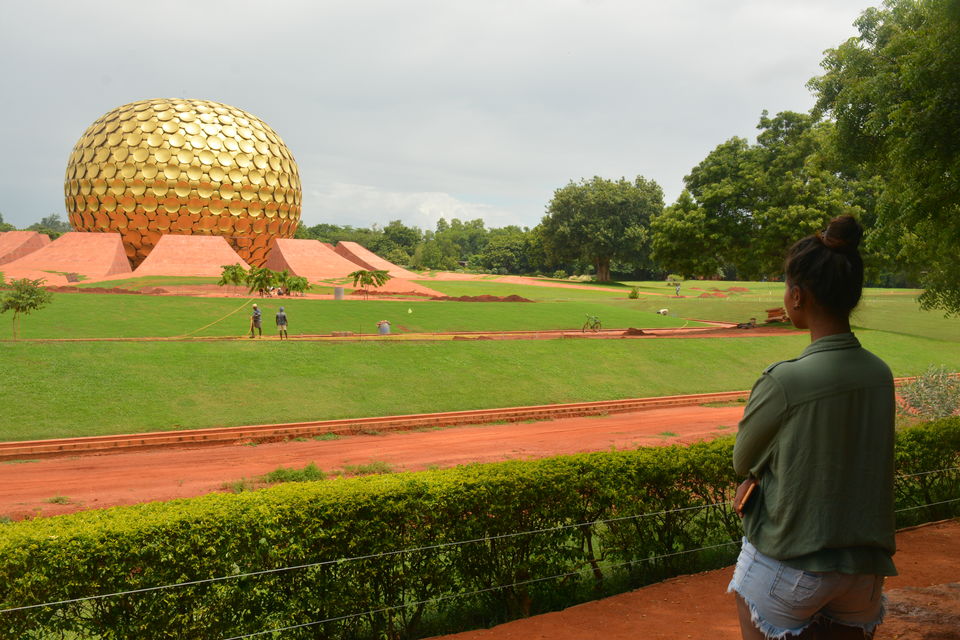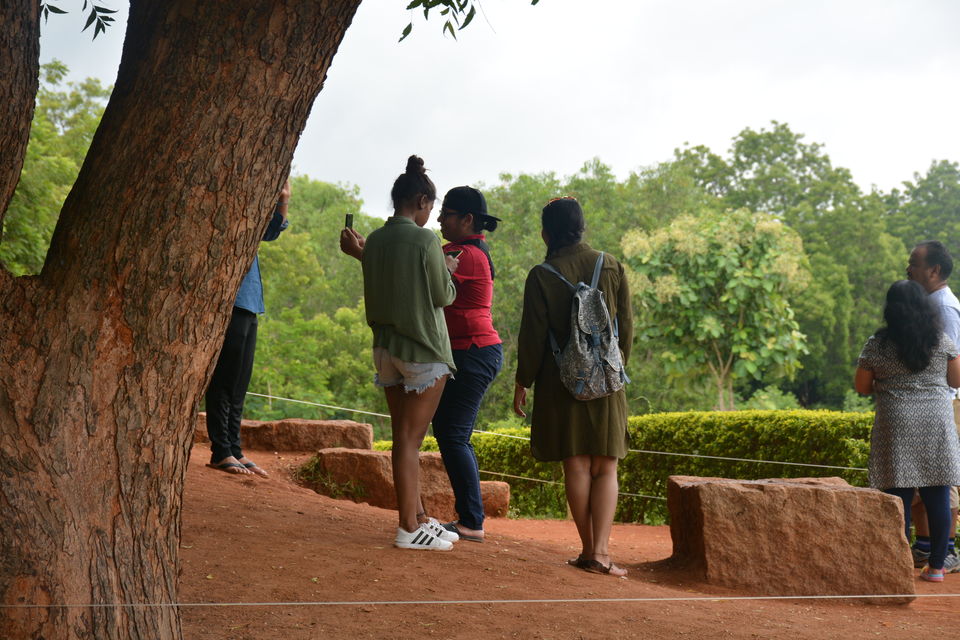 All the beautiful pictures and the trip yes, was so amazing because of the squad i had, all girls, having crazy time in Pondi, playing UNO all the time, getting drunk as it was the last day on earth, high on life and yes off course that's how we roll.
Thanks for everything, it was my first getaway with you girls and hope a lot more are coming on our way.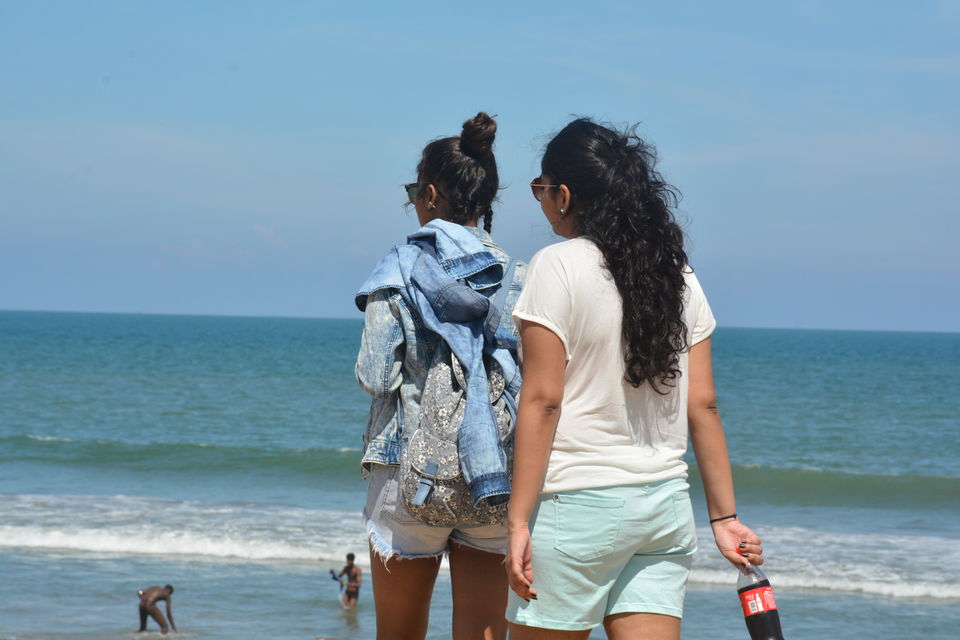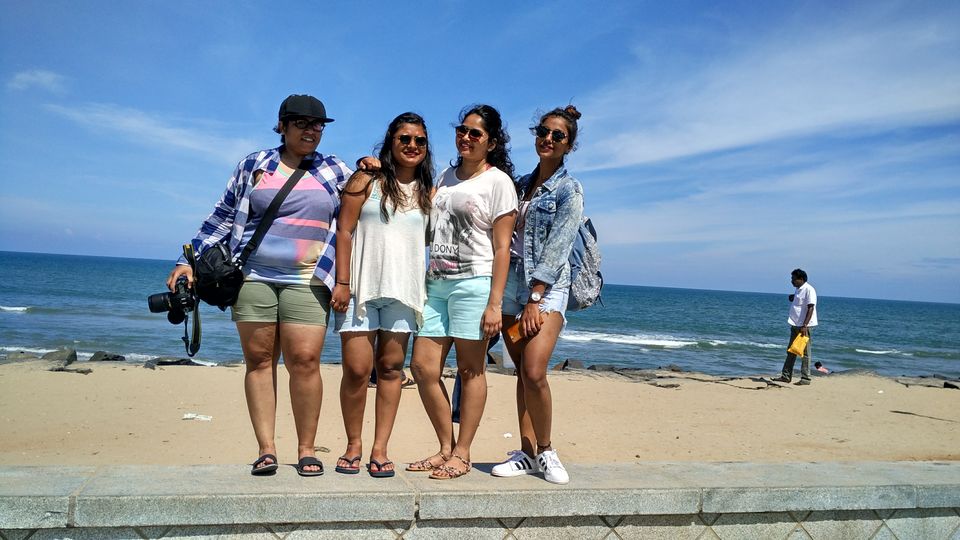 So we landed safely to Chennai Airport, very nice decorum, appreciated. The creative executive did a great job there, likely there are some carved characters I can say illustrations in designing language on the wall, they give the whole space a very rich cultural n spiritual feel.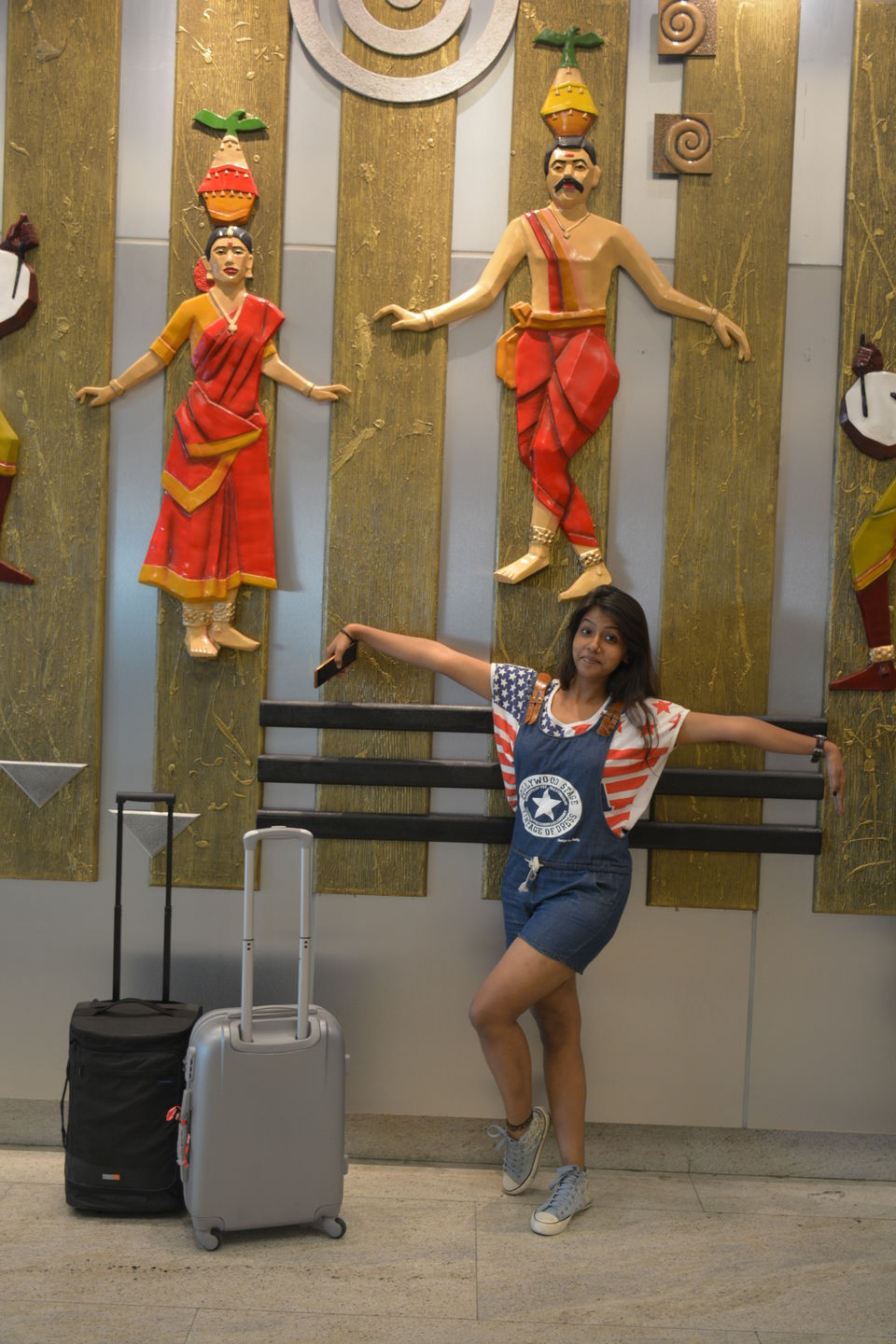 I saw huge water bodies known as backwaters, in route Chennai boathouse, blaaaackk the water is... As far as you can see there was no pollution, no smog, clear sky, clear air, clear roads... Clear and fresh everything is. And being a bolly buzz aka Filmy, it was a Dil Chahta Hai moment for me. :D
So, after a 3 to 4 hour drive from Chennai airport via the coastal line, we finally had to our destination, we booked a hotel cum homestay kinda Villa :D (as the owner told us) near Auro Village which is few Kms far from main Pondi Town. Yes avoiding the city buzz, it was the best hotel of my life till now ;)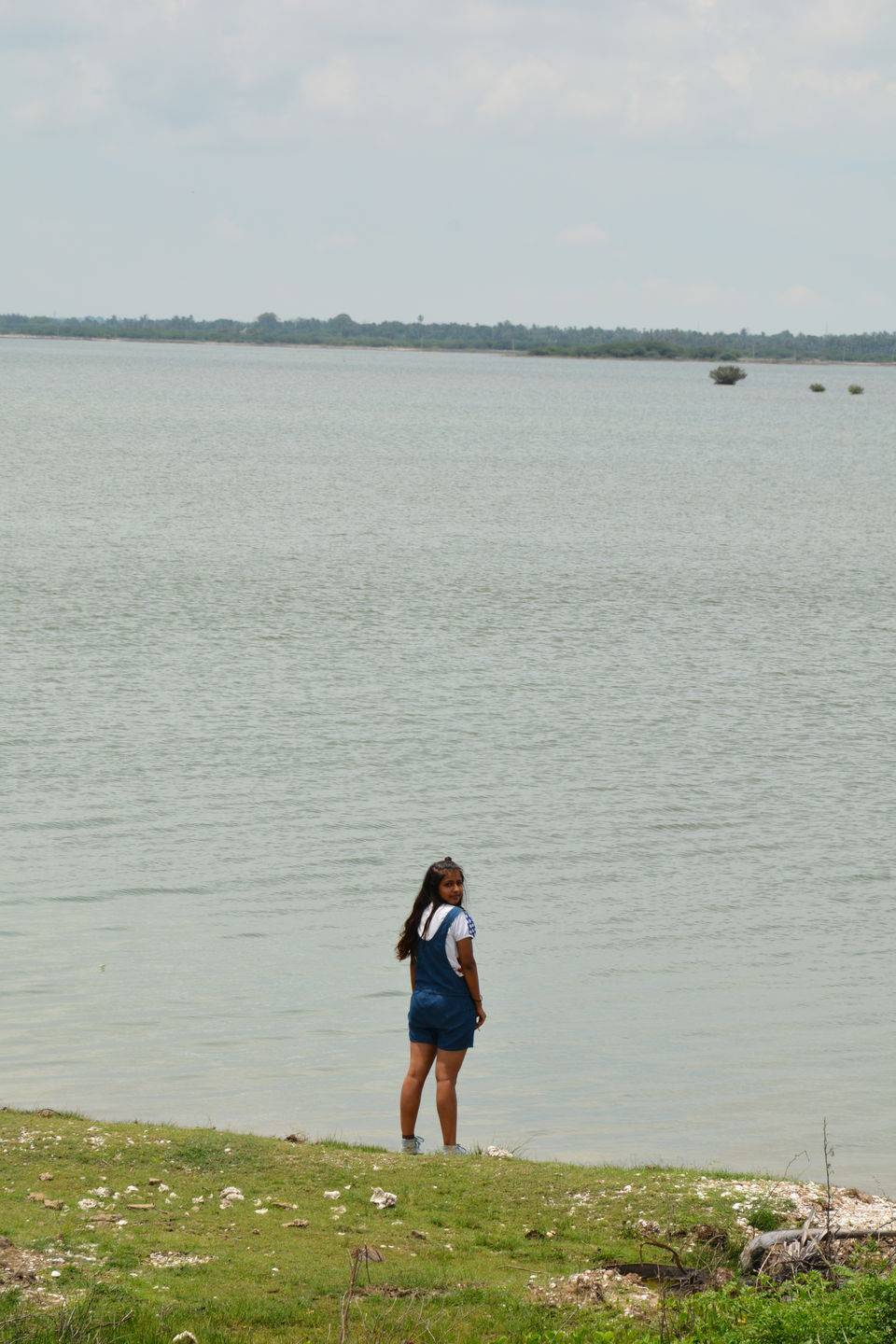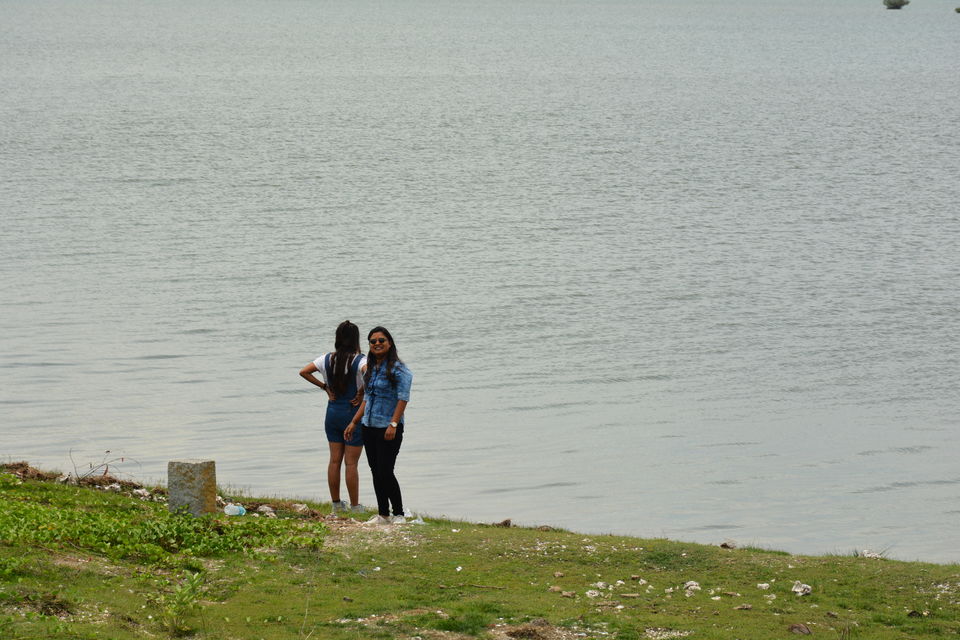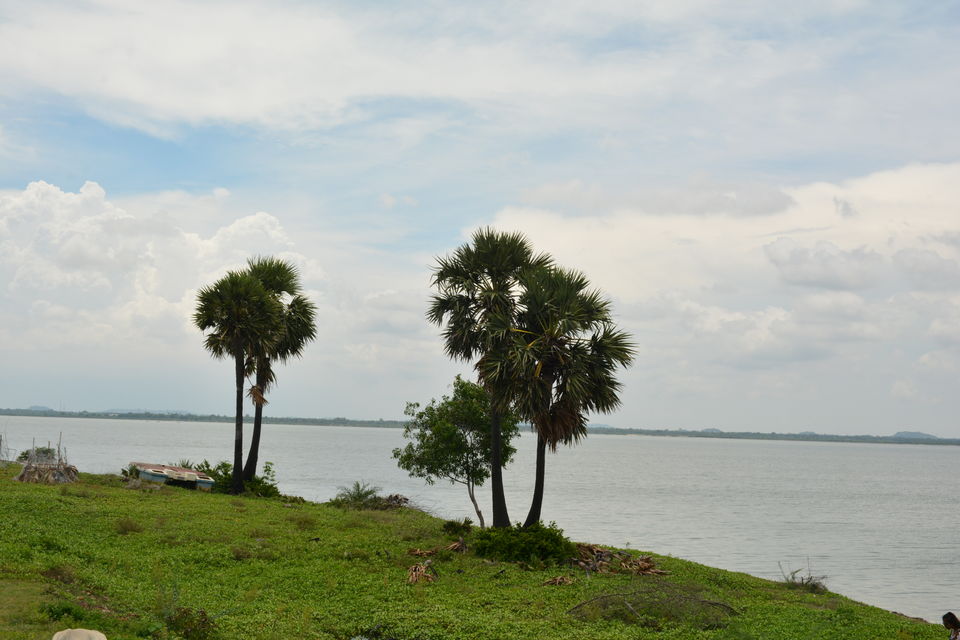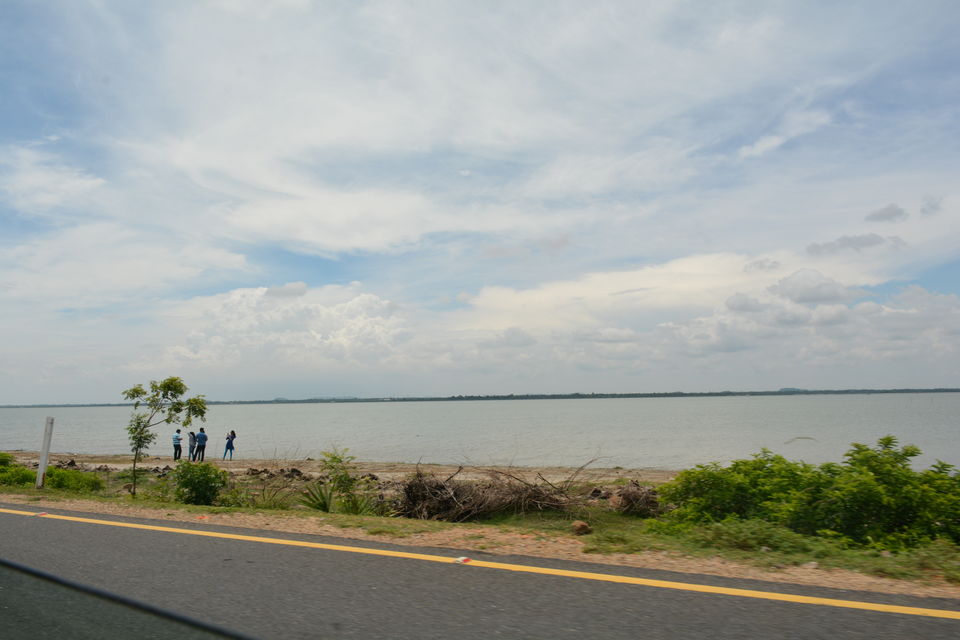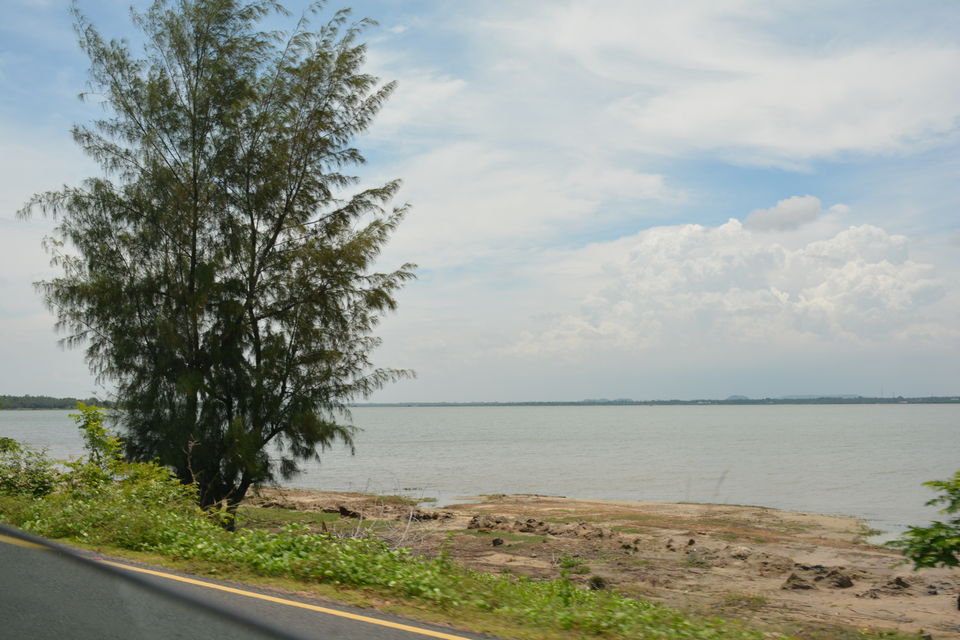 It was around 2pm, we reached and...I got over excited, full of zeal by seeing the Hotel, as being a budget traveler, Hotels, resorts, Villas are not my ideal stays , but this time as I was travelling with my girl gang so they have booked this whole Villa thing, all ours ;) named Villa a La Mode, near Auro beach, away from the main city and guess a perfect fit for our budget. So amazing it was staying there for 4 days, the caretaker Guru Bhaiya is the most (and only) humble local I have seen in Pondicherry said but true, he is fantastic and wow What a coffee he makes.
4 room plus kitchen and a Biiig and Cleeean washroom (mandatory), that's it, what else you need now. We took rest there for a while, ate Biryani aloooot out of mid day hunger ~ South India & Biryani, match made in heaven.
and Indeed it is, tasty food with perfect coffee!!!
After taking some rest, we went off to the Climax part - Beach n Ocean. You can understand the feeling of getting your lifetime short goal aka your bucket list's top most item checked, yes it is my dream like my other dreams to once in my lifetime see the Ocean, to feel the sea breeze, the igniting beach n their sand, the walk on seashore, the beautiful sound of waves and much more adjectives to describe it. Yes i know it is a very Chota Sapna but i believe on living on little hings n getting happiness from little things.
We went off for Auro Beach, My heart was beating faster, i am seeing ponly a blue hump from a distance as if gravity is holding something blue over us. I have reached on the beach and i just sighed... What a beauty Oceans are, Is this what sea looks like - fierce at one moment and in the next moment everything is quiet. You can hear your heartbeat kinda quiet, the peace before the thunder.
I was happy like nothing, just sat there and taring blankly at the horizon, lucky i was to able to attend the alluring dissolving of Sun into the Sea at the horizon spreading a reddish color all over the sea n the sky. A hue of beautiful bright red sun all over the place, and i am watching this grand scene of nature's utmost beauty, i wanna cry out of this extreme earned happiness and i did. i can not help myself over these emotional moments and i cried every time out of extreme emotional connection,love for mother nature and her creations.
But I have got very disappointed too, because the locals were not welcoming and friendly there, they were behaving like we are some outsiders with horns on our head, no greet, no smile only blank stare and improper gestures, pointing and ridiculous body language. we were feeling a strong feeling of hate n moreover Not Safe.
nothing as if they hate our presence or as if we are a things on display a some museum and everyone just coming and staring and whatever.
Some local boys started teasing us, following us everywhere, even can't let us sit there for an hour least, doing some bullshit improper body gestures in front of us and others were just watching and giggling, I hate this thing dude!, I've got so disappointed and I swear I will never suggest anyone to go there no matter how beautiful the place is, it is important for the locals to be beautiful and humble to the tourists as well because yes tourism is a major source of income but they behave so inhumanly, I was literally regretting for a second over my decision of taking this trip, that was unexpected as per there literacy rate :/
Anyways, We clicked a ton of pictures, walked in the sand, the wet cold sand, saw the beautiful sunset, collected some jewel from the sea too :)
The next day, we woke up with great excitement and a kick-ass Coffee by Guru Bhaiya, to explore the city. We hired bikes, my bad I don't know how to ride a bike, a pillion anyways, haha i know how to ride a cycle though.
The morning was pretty awesome, we rode our bikes on the roads of Pondi, drove through the coastline again, it is a must have experience for everyone i suggest, who does not want to witness such a nature's beauty, but yeah it is a traveler kinda thing not so likely for tourists.
Anyway, man!!! the blue color was everywhere, as far as I could see. Renting bikes is the best way to explore Pondi and nearby places, it isn't that costly either. You can have them in 150 INR only, the rate changes as per the vehicle.
Though there is no scope of bargaining, yaaas because the locals are way too friiiiiendly there :D and yep verrrrry helping :D :D - Rage from last night i guess :D :D :D :D
So we had a breakfast stoppage on our way, we ate delicious chicken curry, traditional ~ local South Indian chicken curry and no concept of Roti yes, so be aware all the chapati fans outta here!! you can get a Parotha only, anyways it was yumm.
As usual die-hard non-vegetarians we are who cares for what day meal is it, murga kabhi bhi faad sakte hain ji, subeh ho ya sham!!
Well, the City ~ Crowded, Chaos, Noisy and a lot of hustle, perfect small town. It was very hot though, almost burning temperature, I got a real tan dude!! unbreakable tan layer you must say :D or the darkest tint of Tan :D, anyways,
So after few circles of the streets and some lost ways, we get our way straight out towards the main attraction of Pondicherry - The Rock Beach, French Colony & Serenity Beach.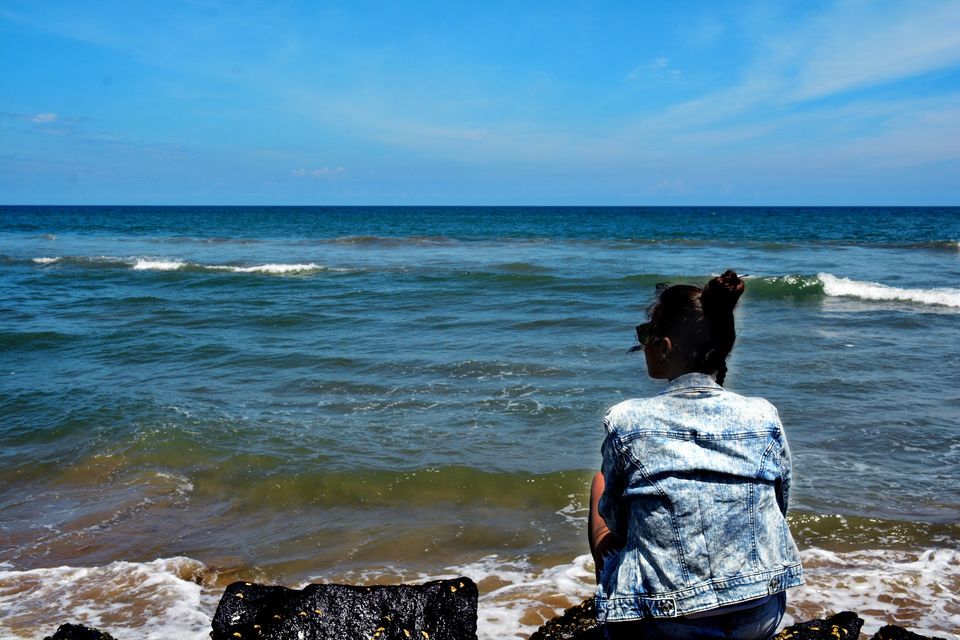 Then next, we hired a local taxi to reach our final destination: Pondicherry. We got a nice taxi at reasonable price moreover the taxi driver 'bhaiya' was too awesome, we laughed, we got to know pretty amazing things about locals and their living, food etc from him, we had an awesome Chai on their local stopby, preferred by every taxi drivers on route. It took us 3 - 4 hours to reach to our hotel as if you are travelling with me you always have to stop by small little things and yep how can you forget Chai break.
Some details about the amazing short road trip I must say, from Chennai airport to Pondicherry, we took the coastline driveway yeah it costs us an hour long to reach but it is worthy, trust me.
Nice food, nice service, nice aura and yes the decor was too awesome, lights, outdoor sitting, greenery, perfect and one more thing if you were searching for dairy products there, I am sorry to say but they don't serve dairy products, Vegan you know!
Though I haven't developed Italian taste yet, yes please don't kill me dear society :D, but girlies wanted to have a pesto pasta. So we ordered it, after few bites I kinda liked it, though I haven't developed Italian taste so it was my review I assure you they serve very nice Italian and multi-cuisine plus oriental food too blA BLAH, yes tasty offcourse.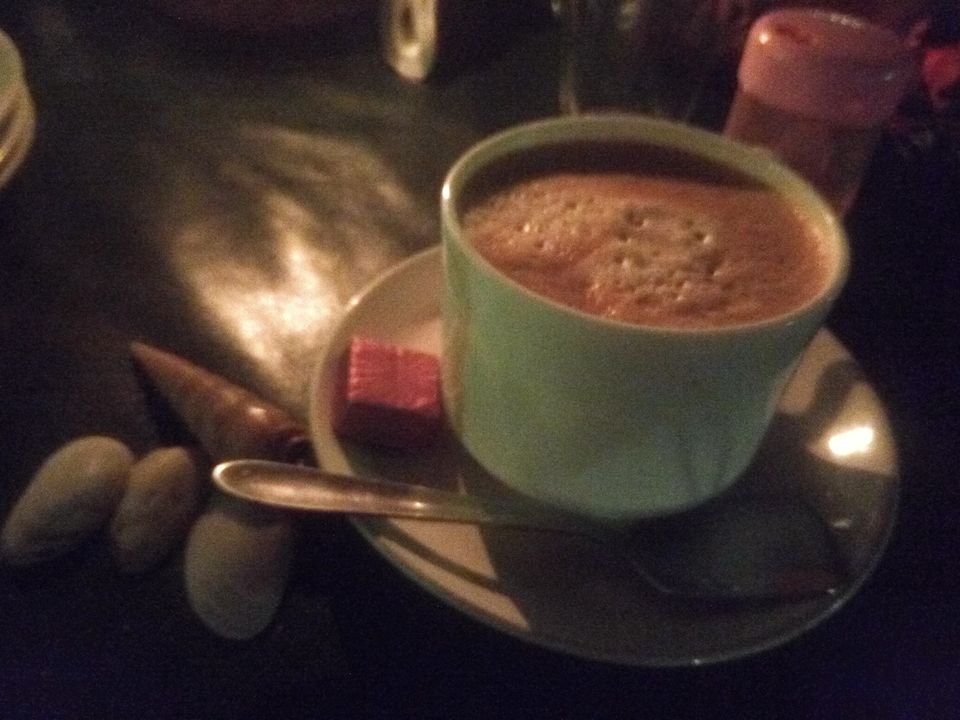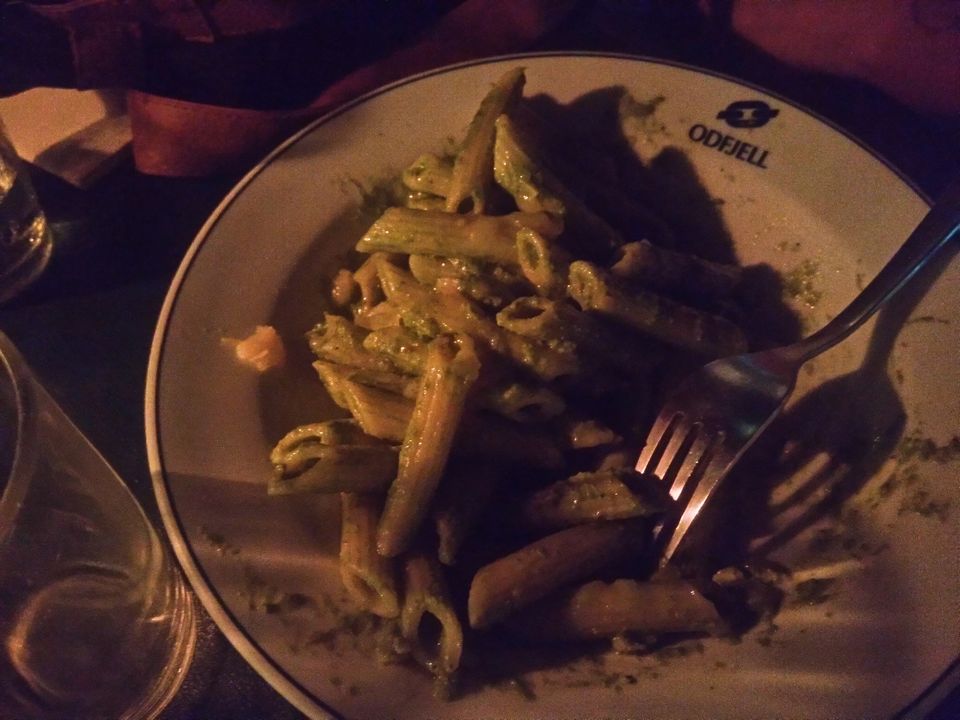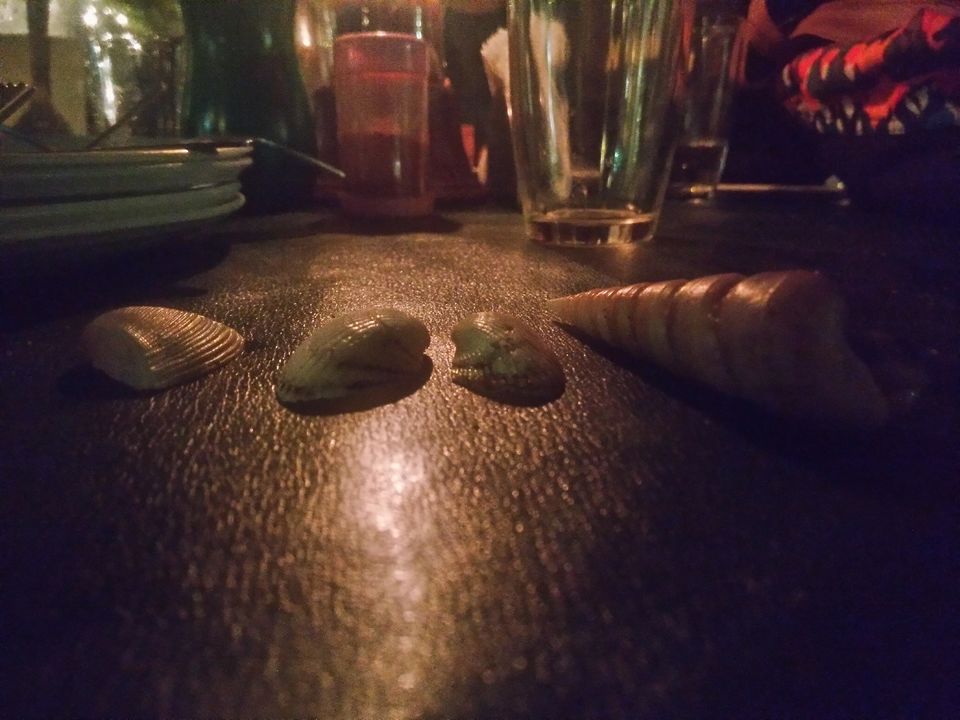 So after having a good starter pack you can say, we came back to our den, had a great dinner aka Biryani Goals off-course. Played UNO, I don't know how to play the game but lately, I found it pretty addictive man, in our whole trip after eating alot we played UNO non stop, ha ha ha kinda UNO trip.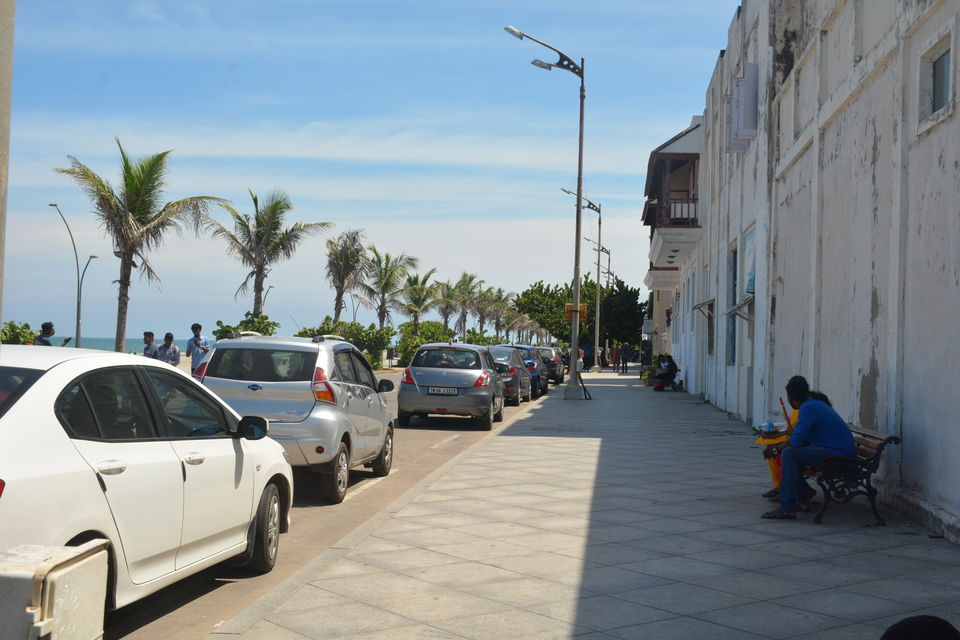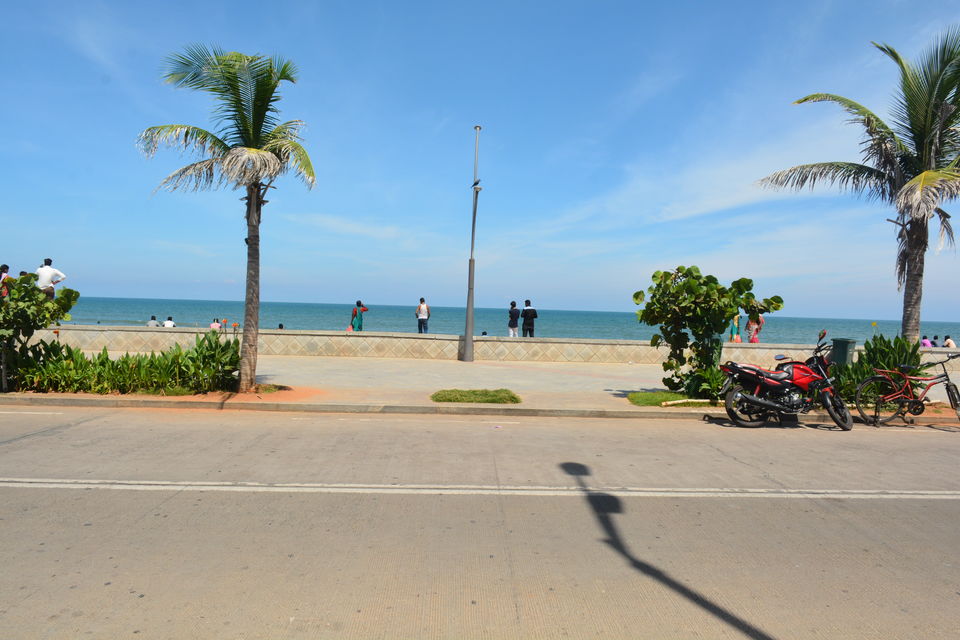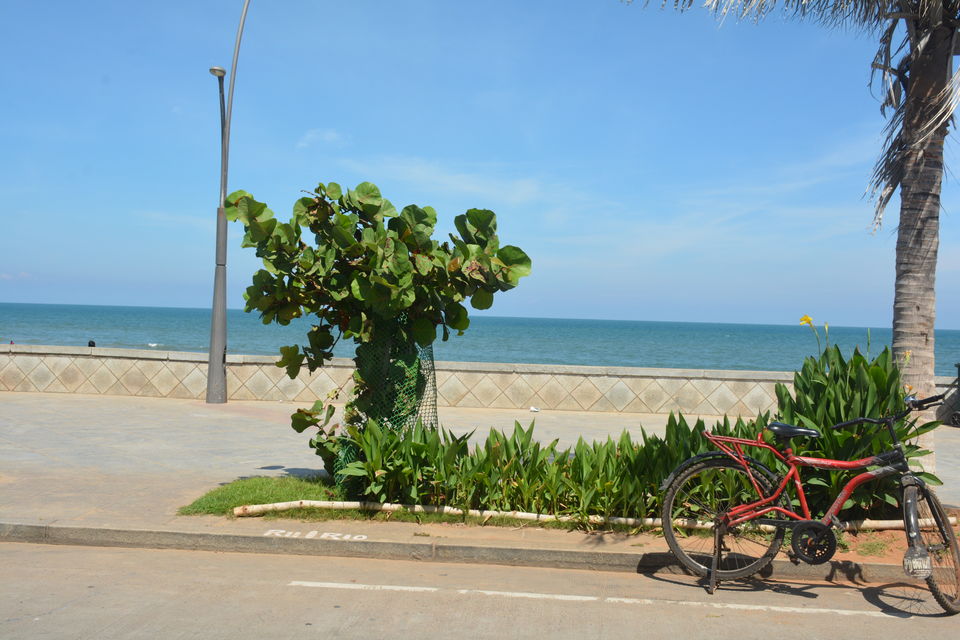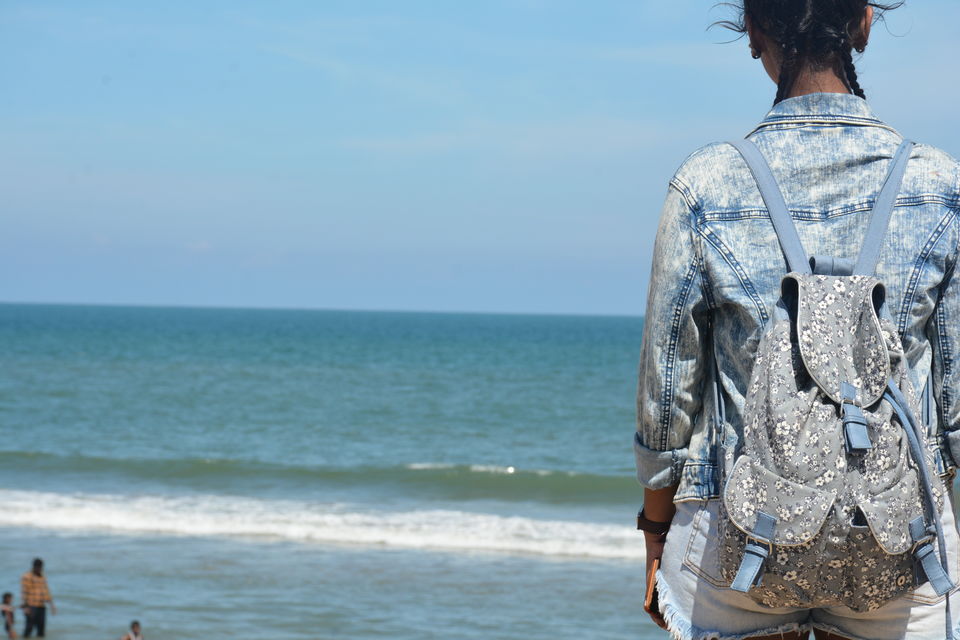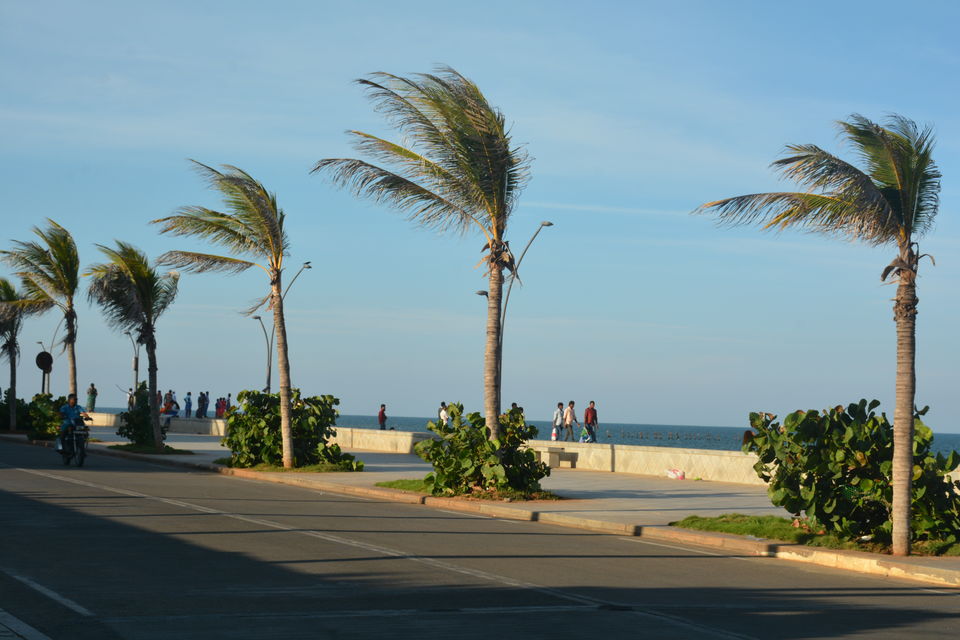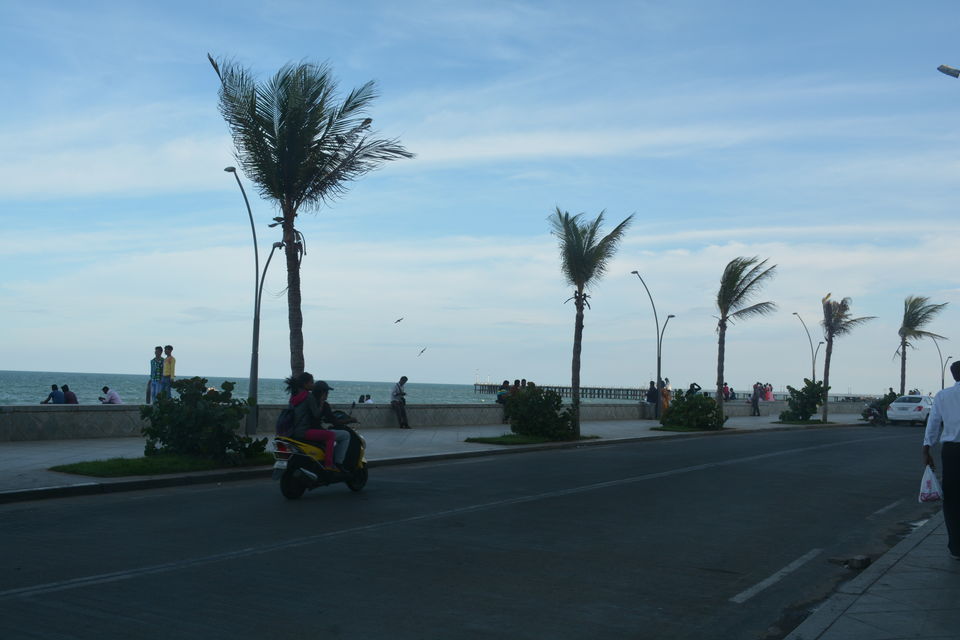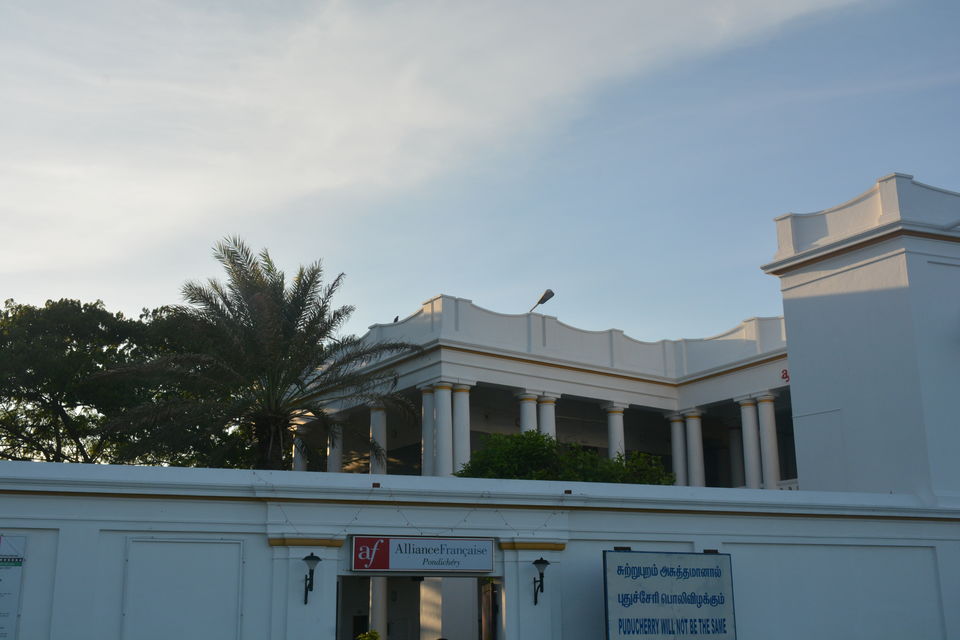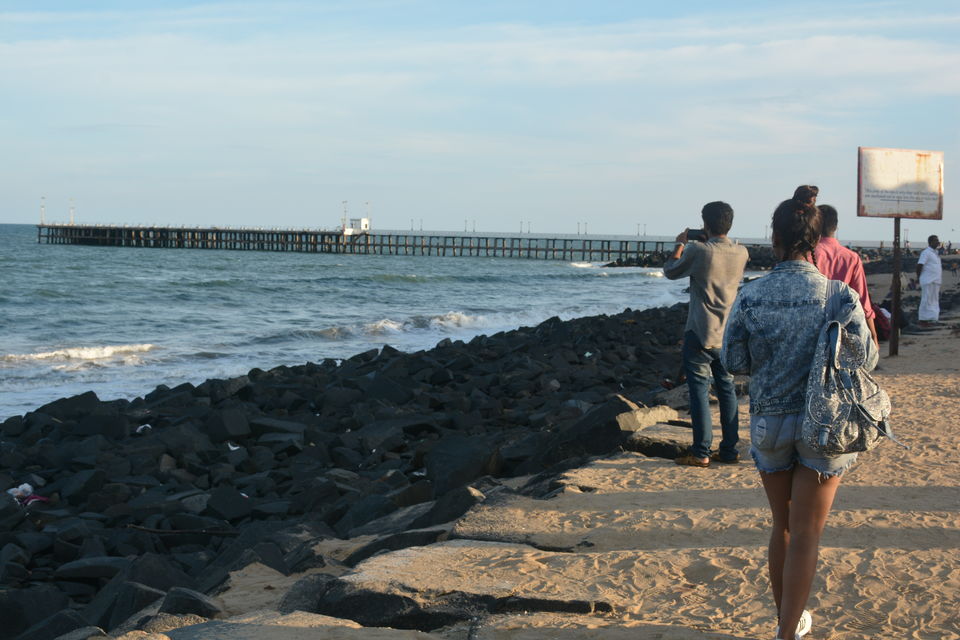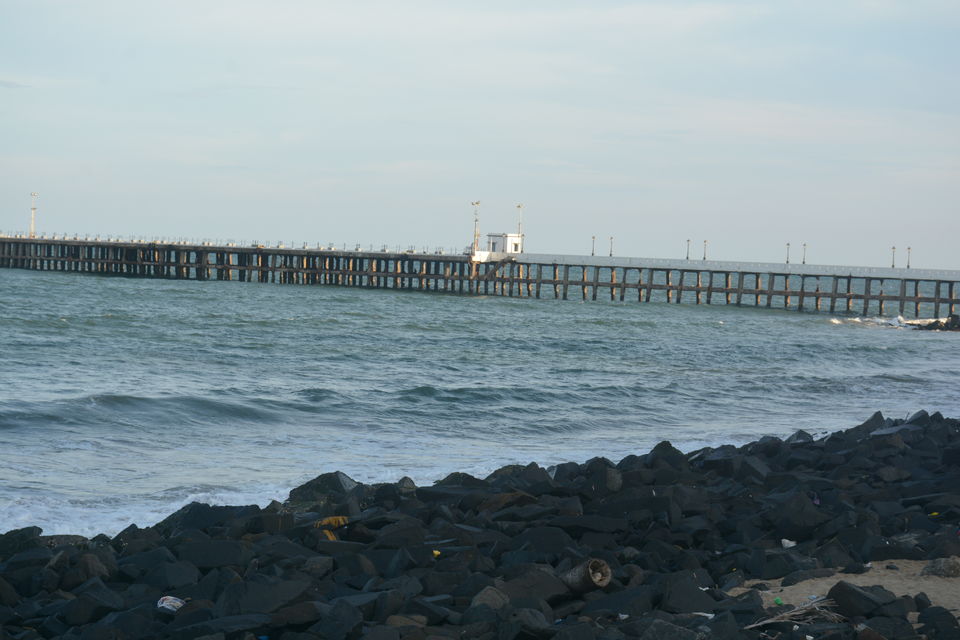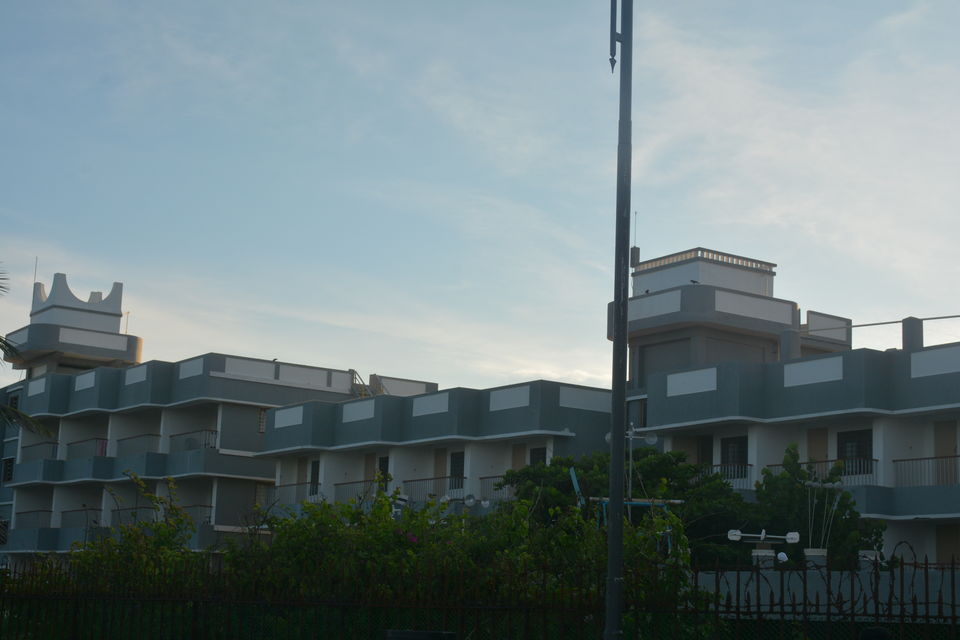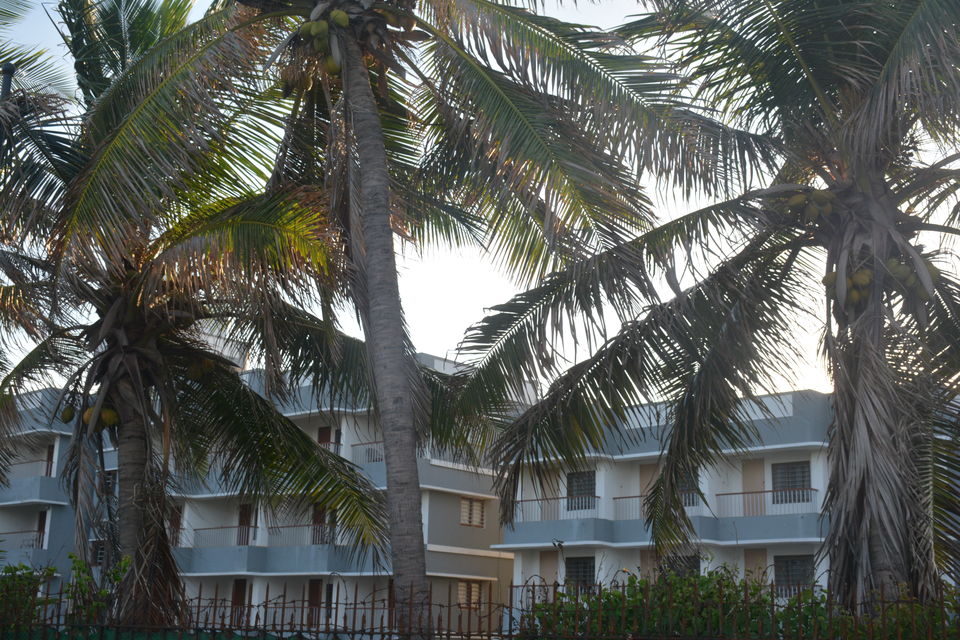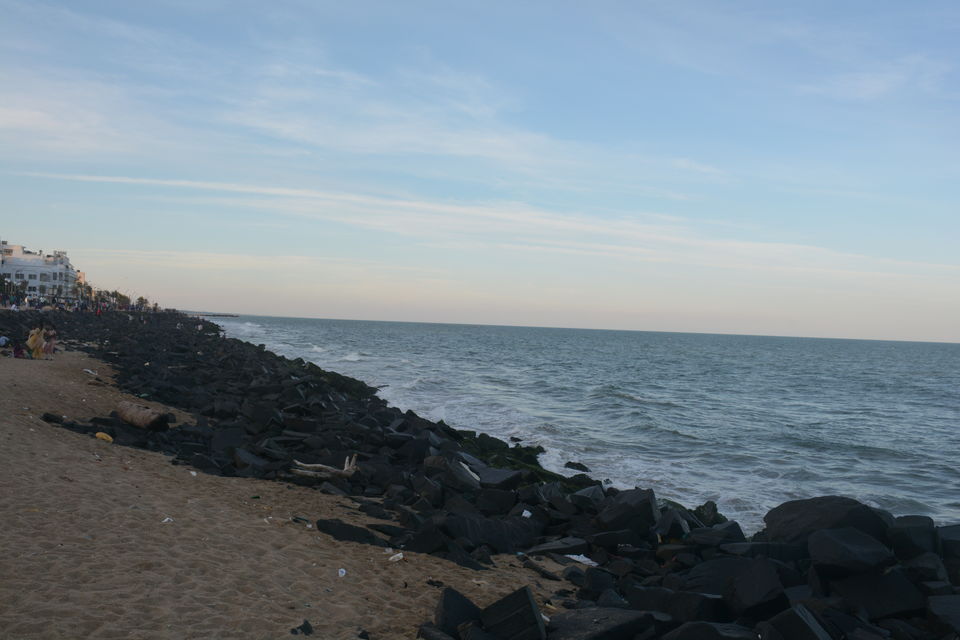 We came to an eatery there Cafe des Arts , amazing aura, amazing
we explored the local market and there i found a very awesome place, nearby Rock beach, tha
t place is something i can relate to, isolated and quite, kinda say Sukoon ghar.
I followed this practice of searching for that one perfect place aka Sukoon Ghar in every of my trips and i found it.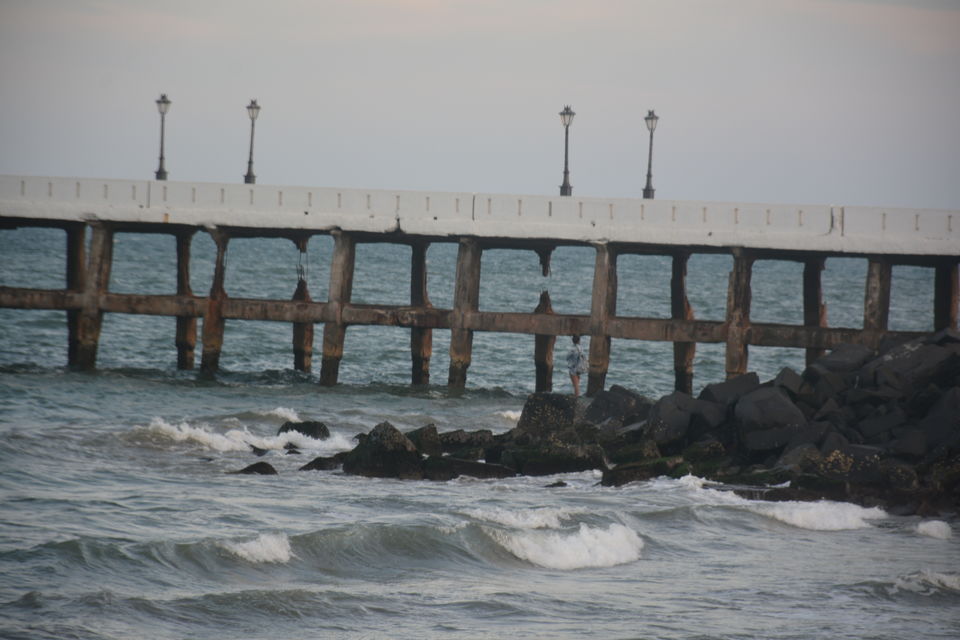 Beautiful it was, i walked through the beach and yass i got a reeeeal Tan!! But i liked the beach, less crowded, quiet, blue water everywhere, the backwaters are beautiful but yes a little over priced and the most important think, government can do put some extra effort for tourism there as there was no water sport like we were thinking but there is a lot of scope for water sport in paradise beach though.
we spend the whole day there, just sitting beside the beach and watching the sun going down, very mesmerizing sunset oceans have.
nothing to write much about the place because it is just perfect for "to go and watch by yourself".
we went back, hungry we were and yes tanned a lot, on our way back we found an awesome cafe named The motorcycle Diaries, a bikes fanatic cafe with beautiful interior.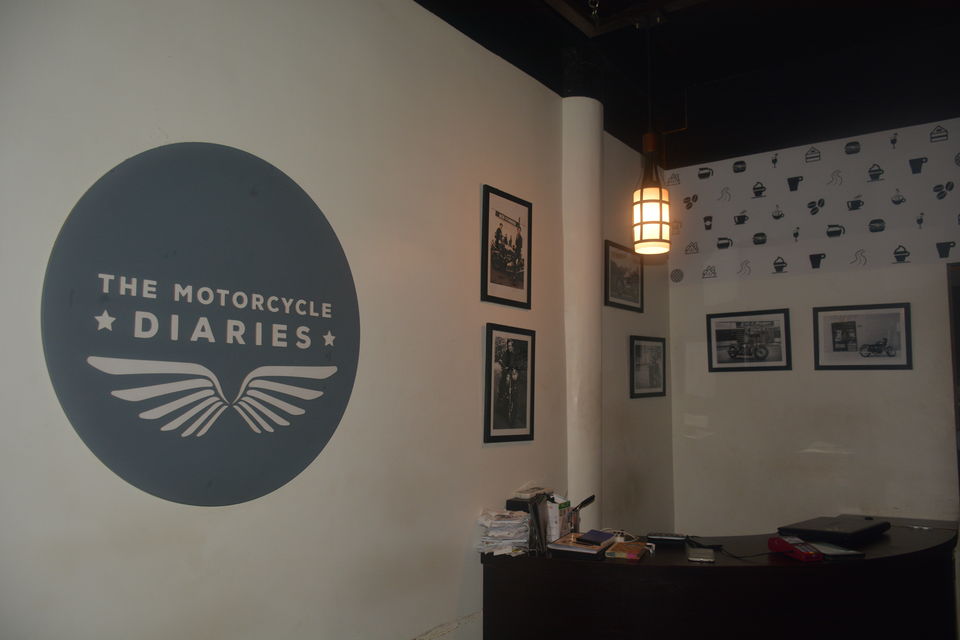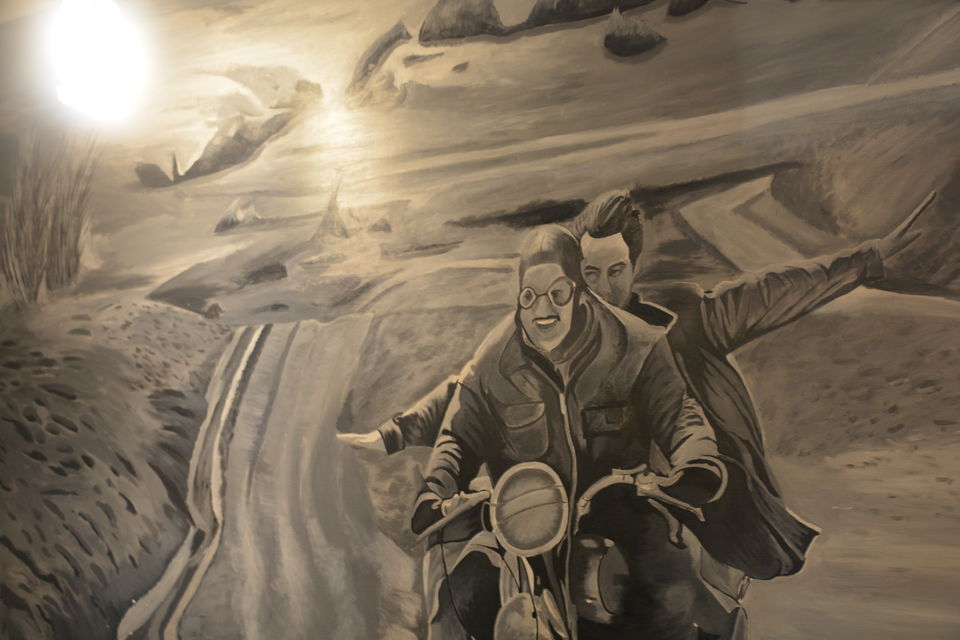 A day well spent and then the last day of our trip has came, i know i am gonna miss Guru Bhaiya's Bestest coffee for sure and the villa sized hotel of ours too. The greenery, the air, the sand and yes the Sea most.
The picture says it all, it was the end then, we came back and yes again the heavy rain was started but that time we were enjoying the rain, the smell of earth, i love the "mitti ki khushboo" apart from the rain of cities you know, mud n mud n mud n muddd. For a second i felt like i am in my town, my own hometown, the same muddy feeling, the smell of earth, off course no cemented road where the water will log, but somewhere in all this city life yes i miss my hometown, i miss how we stood in front of a rain water pipe and feels like it was some luxury shower bath, because for the fact there was no acid rain na :D, and moreover that was innocence and childhood acts unlike the cities where you can not even tell them your life's interesting memories because then they start judging you on How Much desi You are?? haha (chuckles) poor species human is.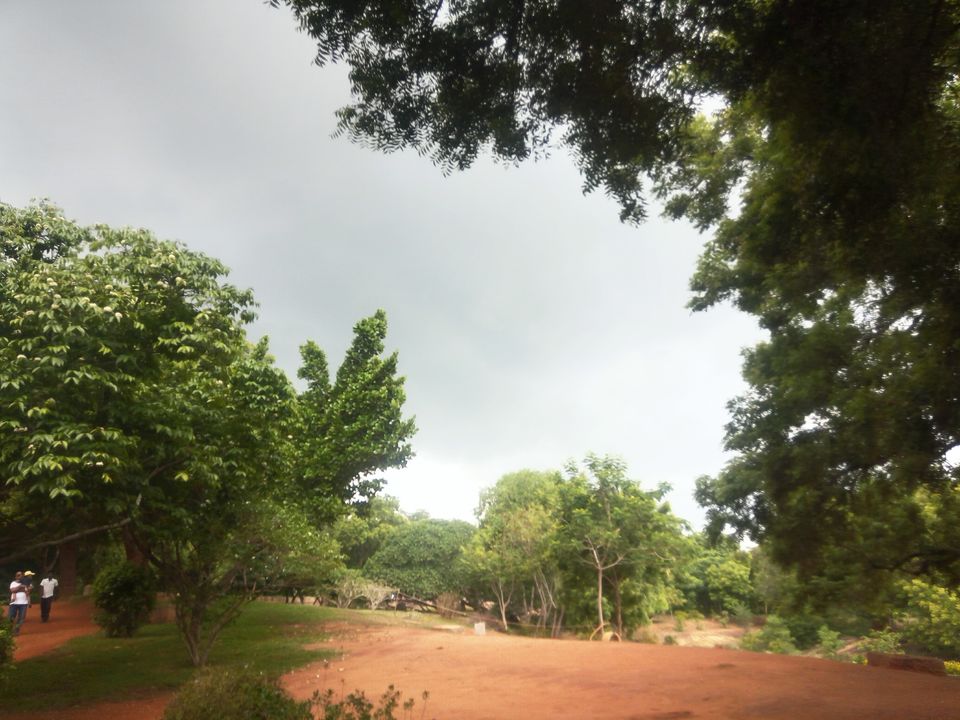 On our way back we found a pretty cool cafe and yes one of my favorite things in this whole trip, The Auroville Cafe & Bakery, everything there is fresh from their farm, organic and moreover yummy.
I was born and brought up in mountains, surrounded by trees, wilderness, nature but only after leaving the Heaven you fell its importance, "Kadar" is the word in Urdu for importance and yes after leaving the town and started living in city indeed was best for me because now i not only visit the nature, i explore its beauty and i let myself drown in it.
And like this my expedition in sea ends, we came back to our hotel, took our luggage and drove back towards the airport, for the first time maybe i am seeing the sea but i know it was not my last, overall the trip was too good but i am little disappointed with the locals of not only Pondicherry but with the people living in south region of our country because yes it was my first encounter with south and mostly i felt this same disconnection with every local out there and i felt bad why they are not welcoming to us, may be it was my bad luck that i met with only the 'Kafi Straightforward' kinda people and sparing the rest but i wish the next time i will not feel the same i felt this time about the locals, and rest everything is very good in Pondicherry.
Because in this life if you can be anything, be Kind.