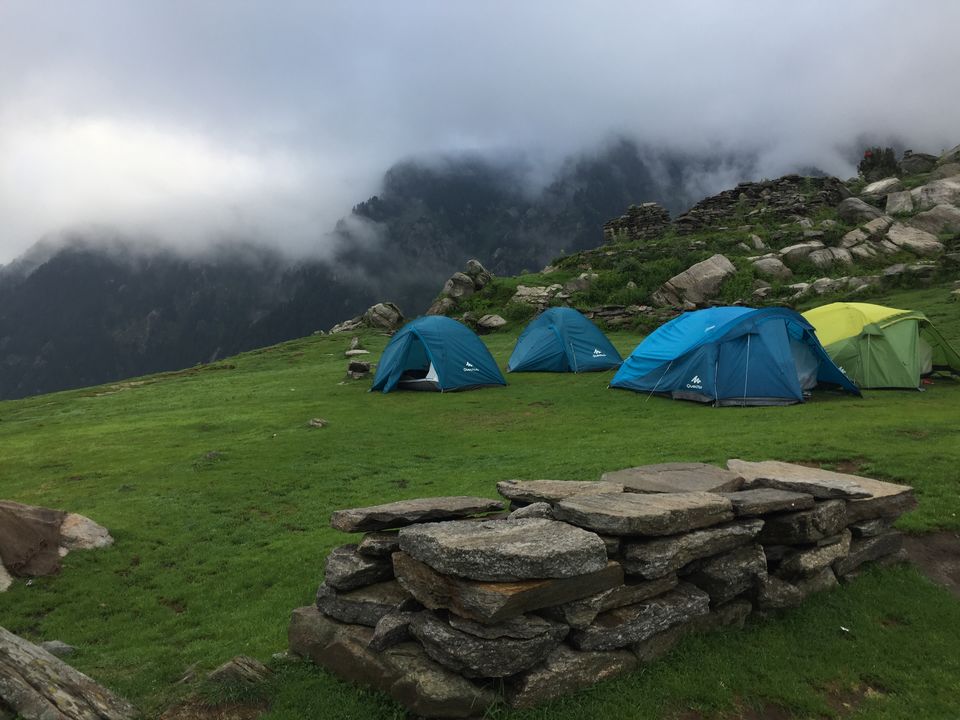 It all began as a 1 week Delhi trip from Trivandrum, way down south. Till then, we had seen the mighty Himalayas only in textbooks and we definitely couldn't miss it on this trip with school friends. Our friend's friends suggested to try out the Triund trek as it is considered as the best one for first time trekkers and would be comparatively easy. We got a point of contact in Mcleodganj who would accompany us on our trek, help us with the overnight camping and the descend the next day. You could easily find one from Mcleodganj itself, to keep in mind, it costed us 1500 INR per person as of 2017 June including tent, an evening tea, dinner and breakfast for the next morning.
We boarded an overnight bus from Delhi on a sunday which would reach Mcleodganj next morning at around 8. We took a taxi from the bus stop to reach the hotel and met the person who would be our guide from now on. We freshened up and left our hotel before 9. As we were told about slight chances of drizzling while trekking, we bought raincoats from one of the nearby shops.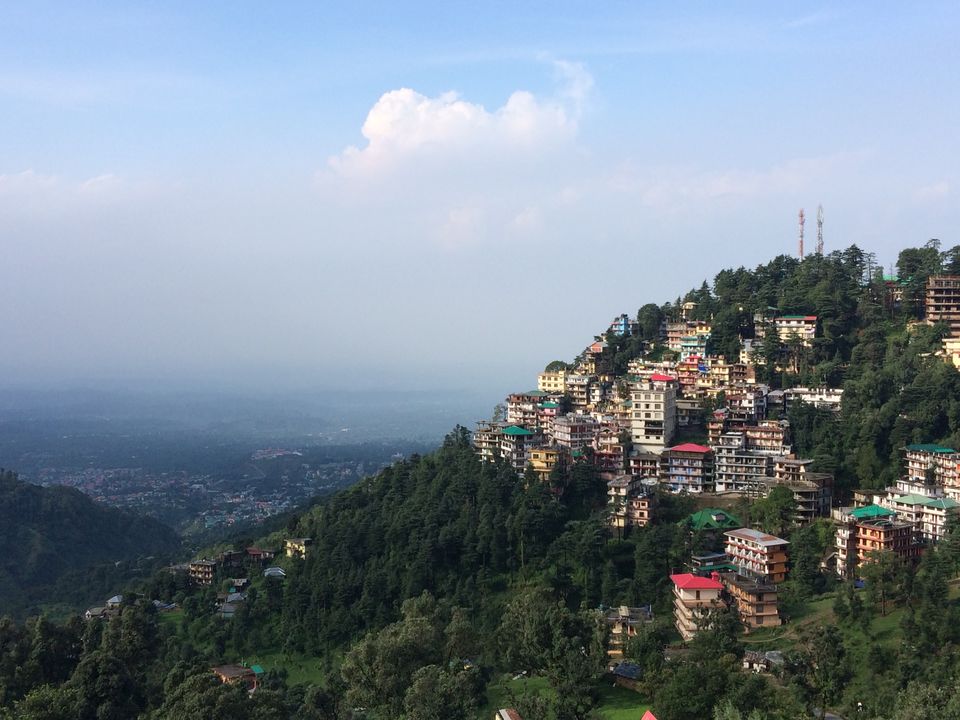 We started our first ever trek with much excitement and tad bit of anxiety. The guide was a 19 year old boy who is a resident of Mcleodganj, needless to say he was running up and down the hill while we were struggling even with our trekking poles. Unfortunately, we were under-prepared as we carried a heavy backpack with jackets considering the cold night and had worn jeans on.
We took around 5 hours to reach the top, halting in between to catch breaths, to take photos of the stunning landscape, to let the mountain goats and donkeys pass by and for some warm Maggi noodles.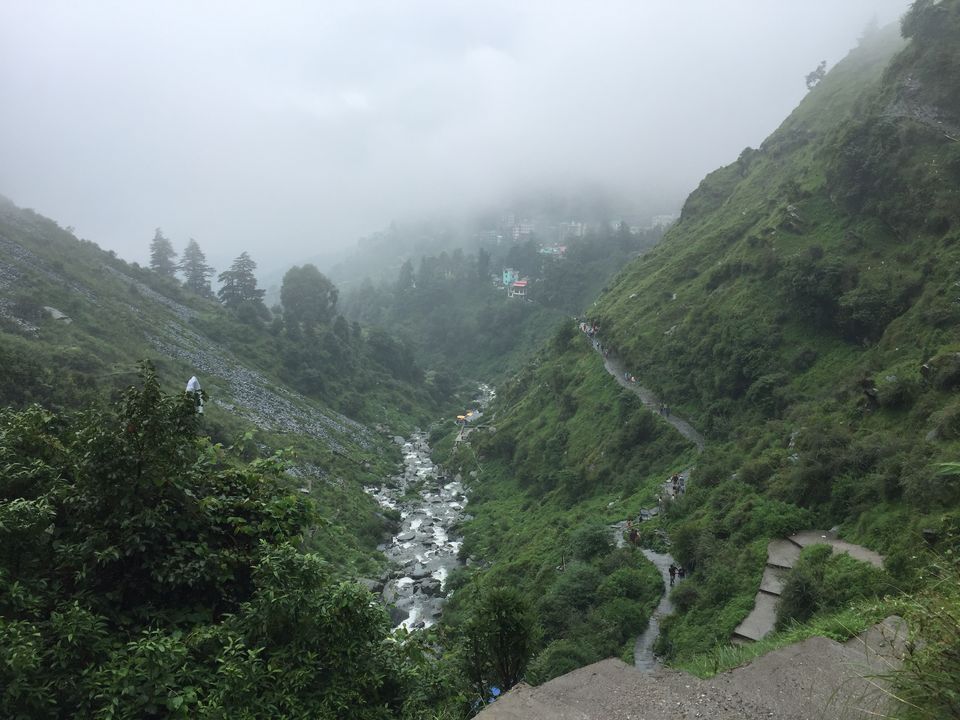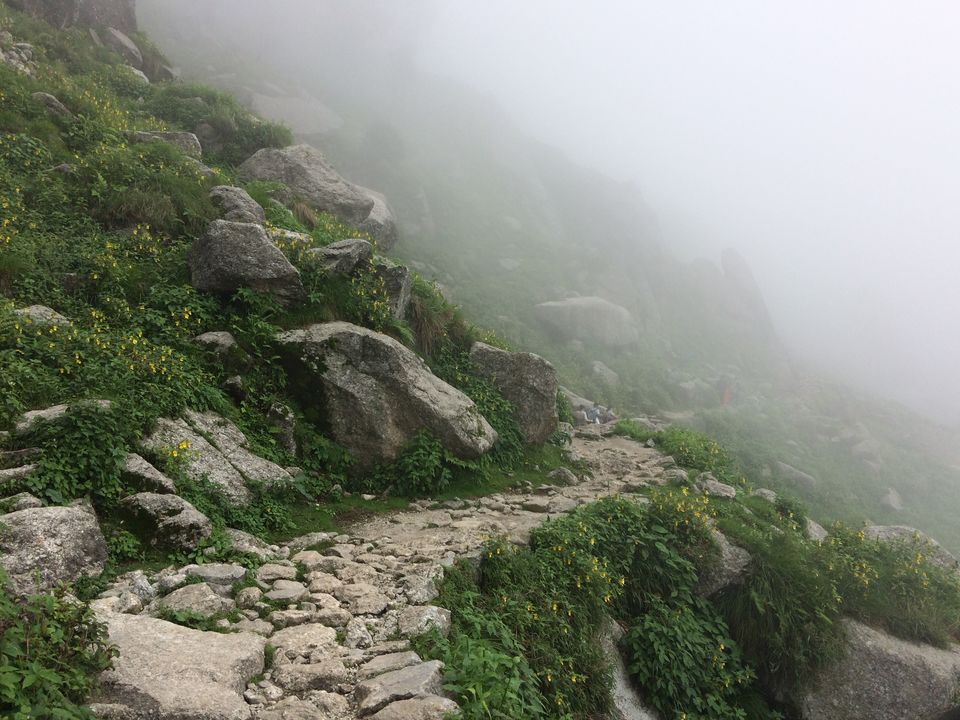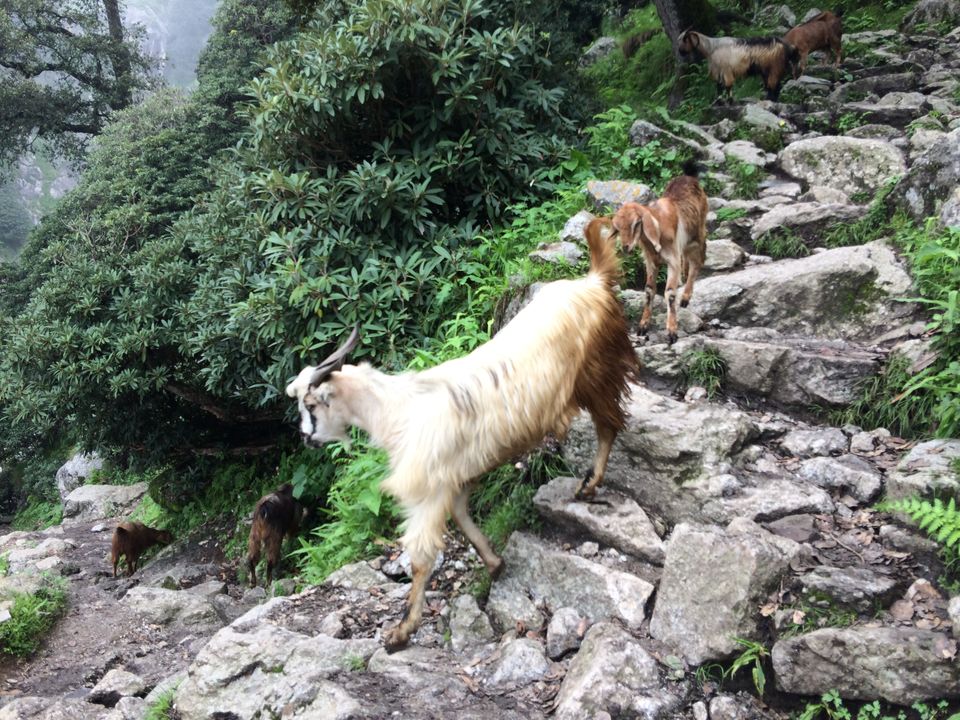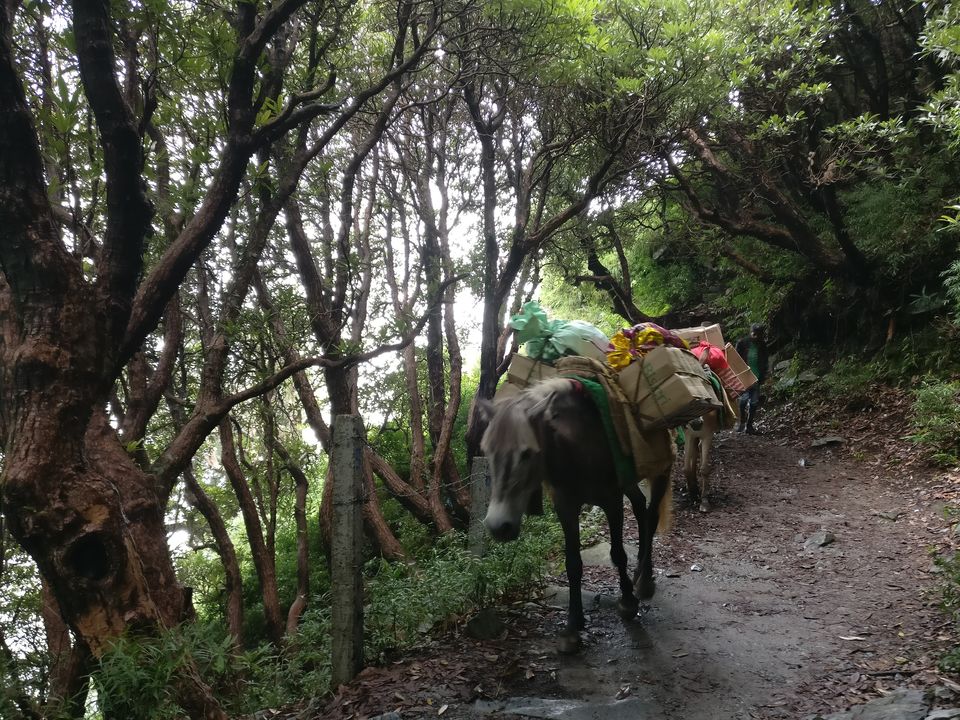 Half way through the hike, we realized that we had an addition to our pack who voluntarily joined us from somewhere we hadn't noticed. He would run some distance up and vigilantly monitor all around before we reach that spot to make sure we had a safe journey. All night that we camped, he was barking intermittently and we could hear him run and sniff near our tents. Next day morning, our guide told us that he could smell other animals like bears at a distance and would bark them away. Another proof that we, humans don't deserve dogs. During our descend the next day, we spotted another dog and our old friend was not ready to continue with us from then. Our guide told us that its the end of his territory and now the new dog would accompany us down the trail.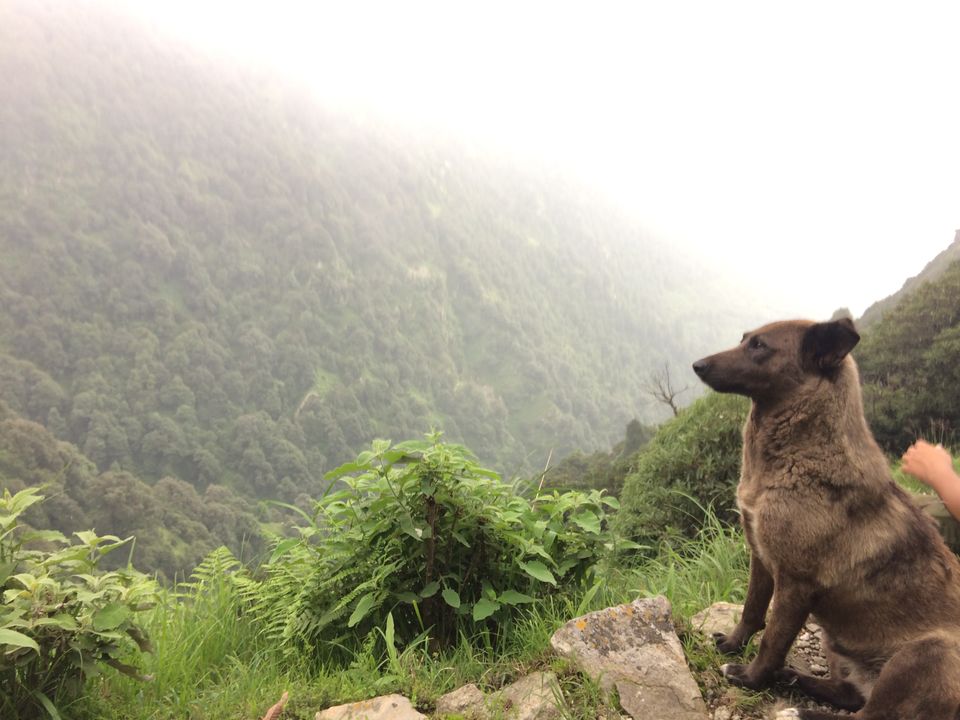 Once we reached the top, our guide helped us set up a tent near a shack which served delicious dinner and maggi the next morning. The moving clouds surprised us all through the evening hiding and unveiling parts of the mountains and valleys around us. We went for a small walk to the next hill where we spotted numerous buffaloes grazing.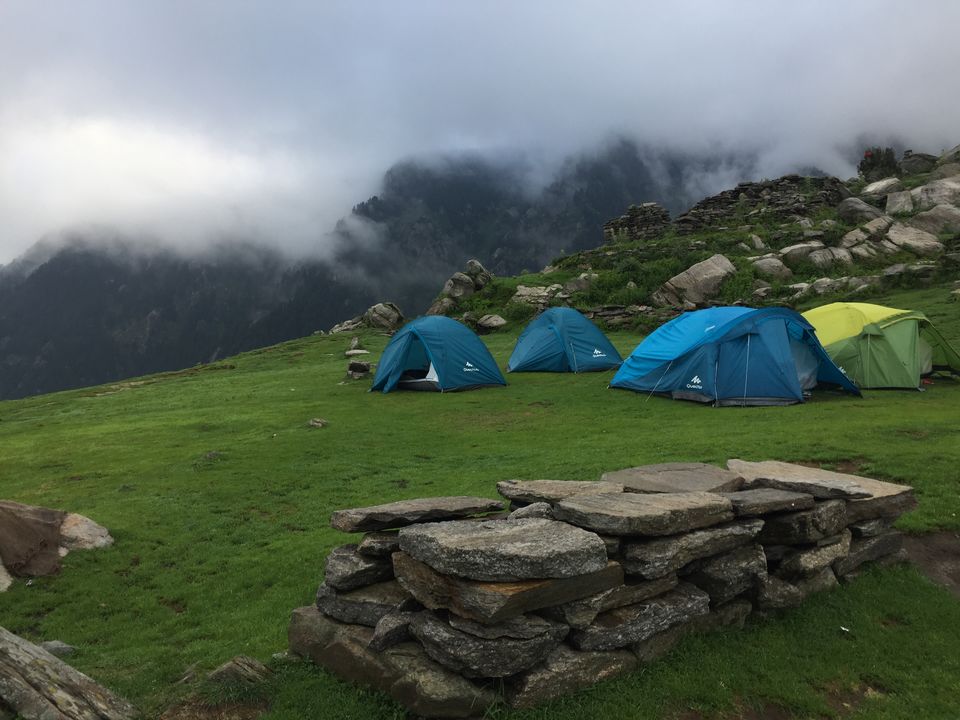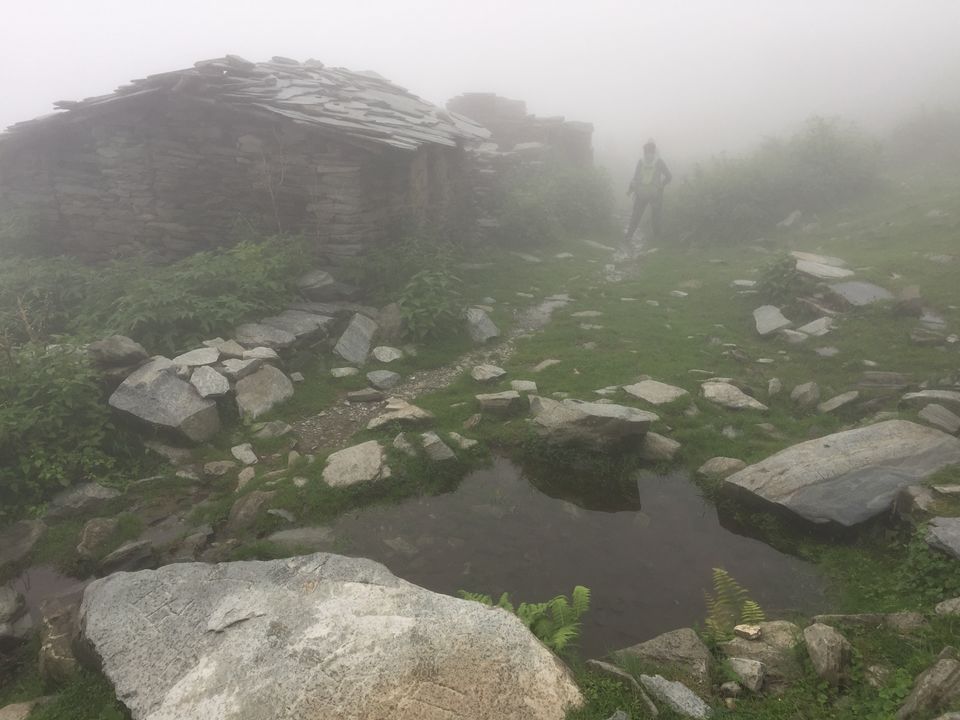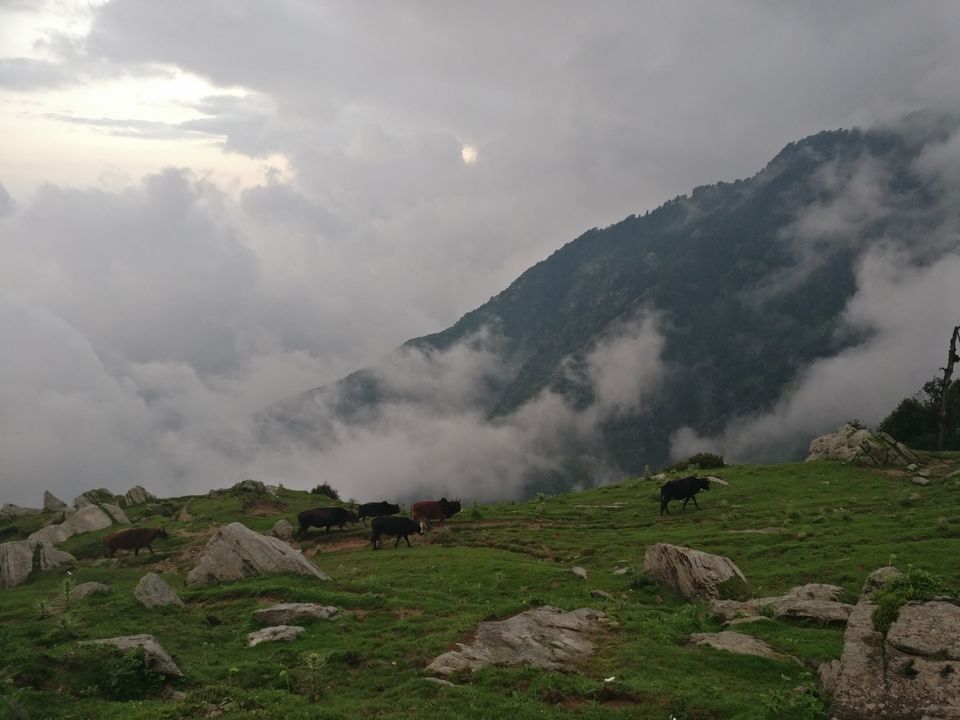 The next morning we started off by 9 and our guide chose another route which was entirely different from the one we hiked the day before. Although the descend was difficult for the legs, the view around us was magical with small Siva temples made out of stones and numerous route markers that were built by other trekkers by stacking stones. We also visited the famous Siva cafe on the way back and finally took another 5 hours to reach Mcleodganj town which by late afternoon, was starting to get crowded with tourists.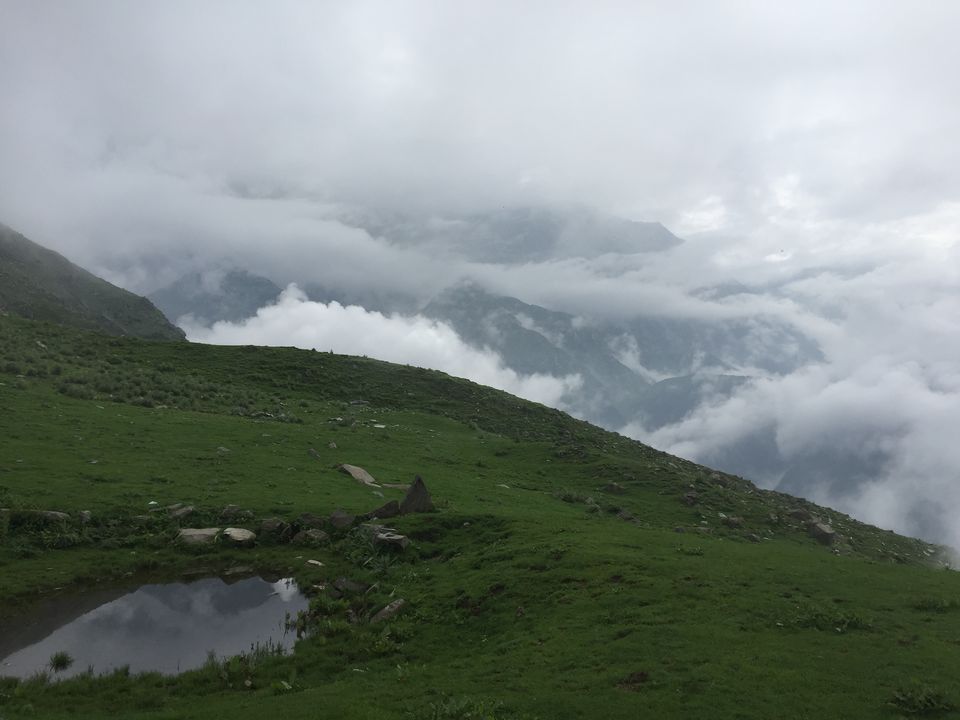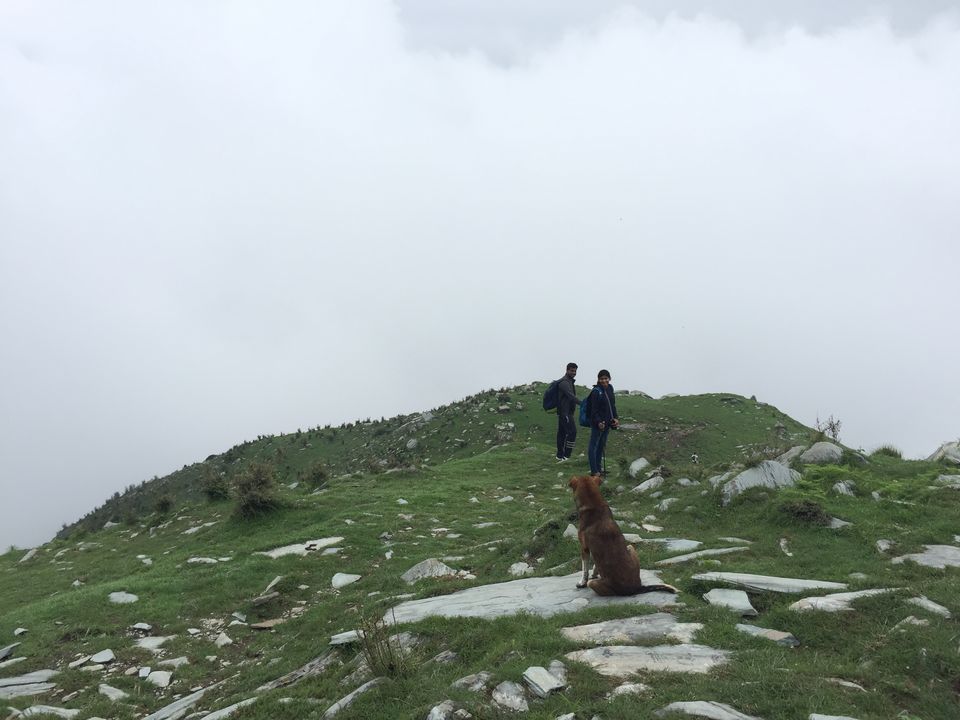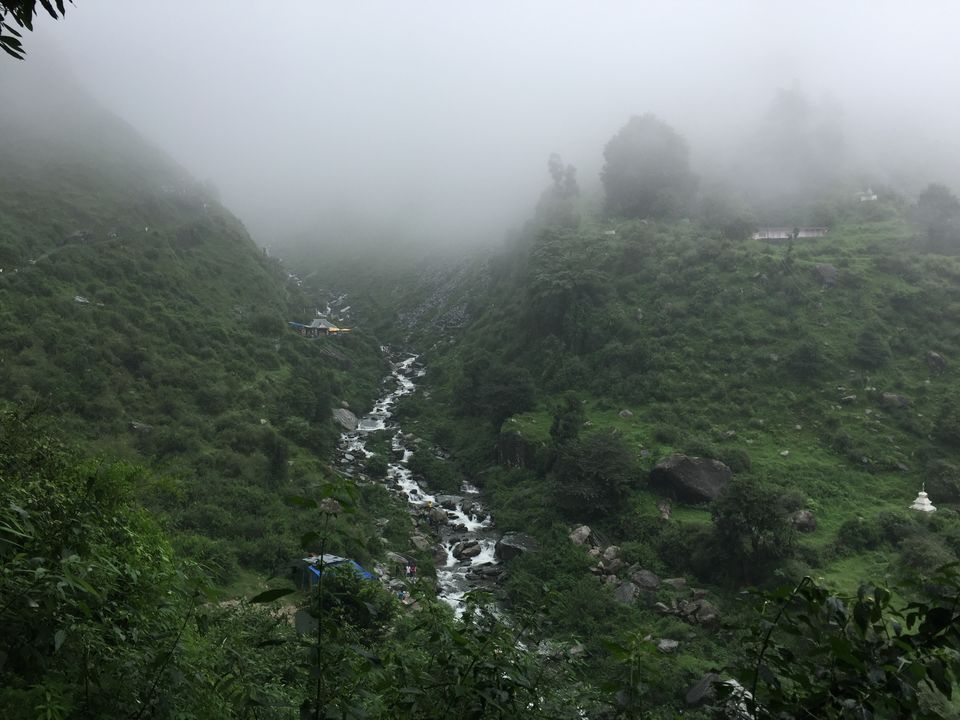 We went back to hotel, freshened up and headed to the town for some warm momos and also paid a visit to one of the Buddhist monastries. Same night, we boarded the return bus to Delhi with so many happy memories of finally being able to step on the Himlayas. One crossed off the bucket list- Yaaayy!!
Hope you too would have an amazing time in this beautiful corner of the world.