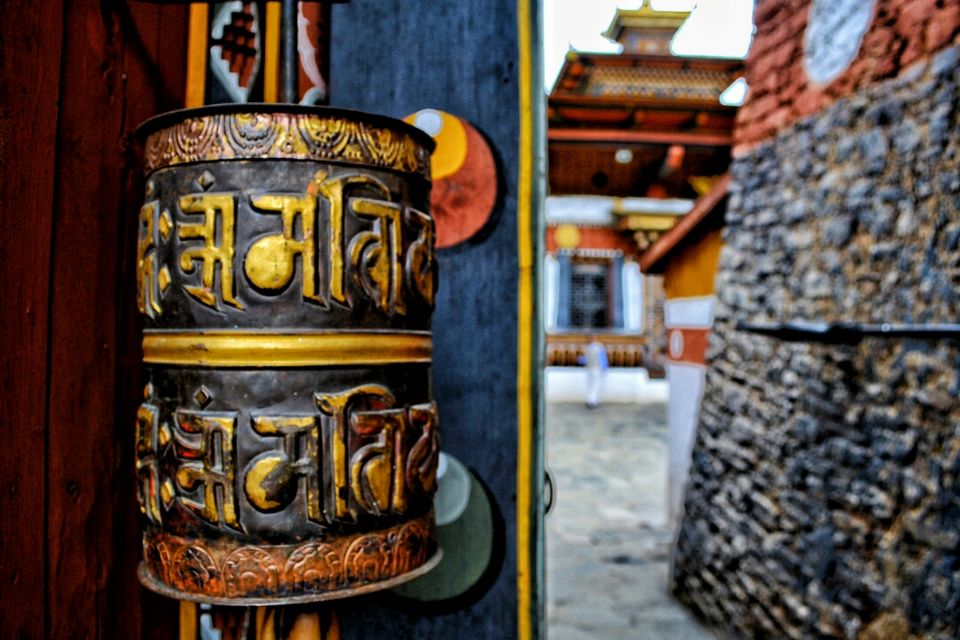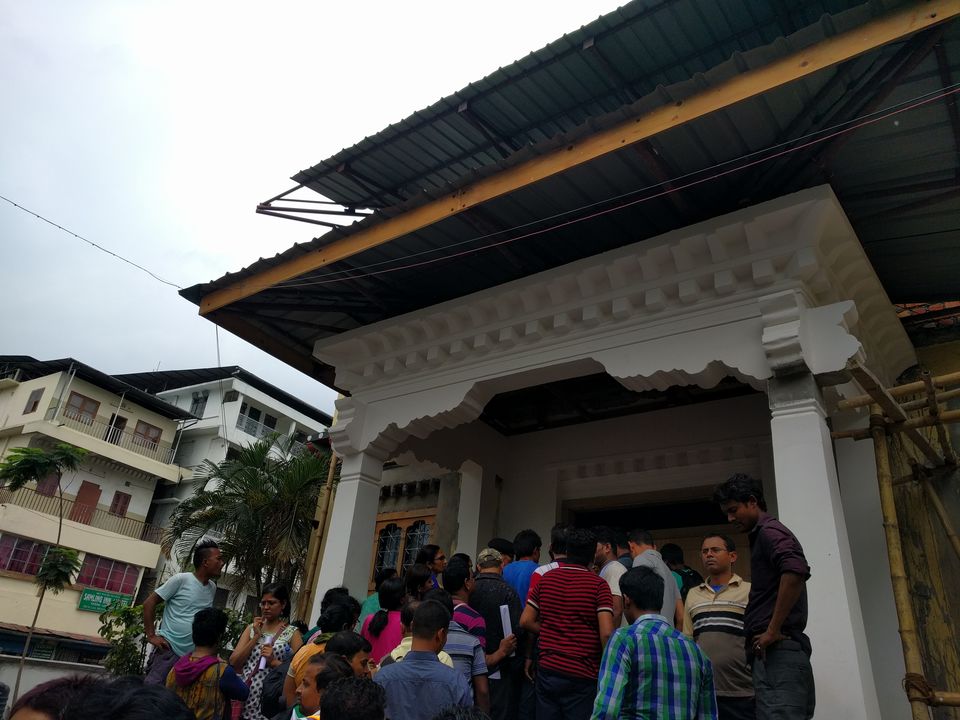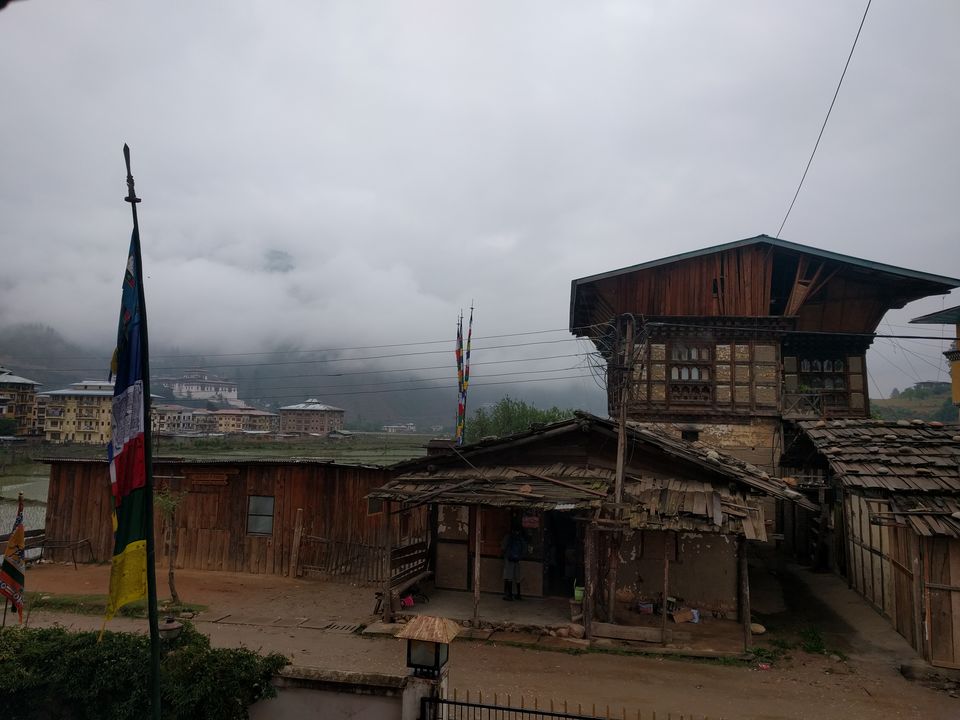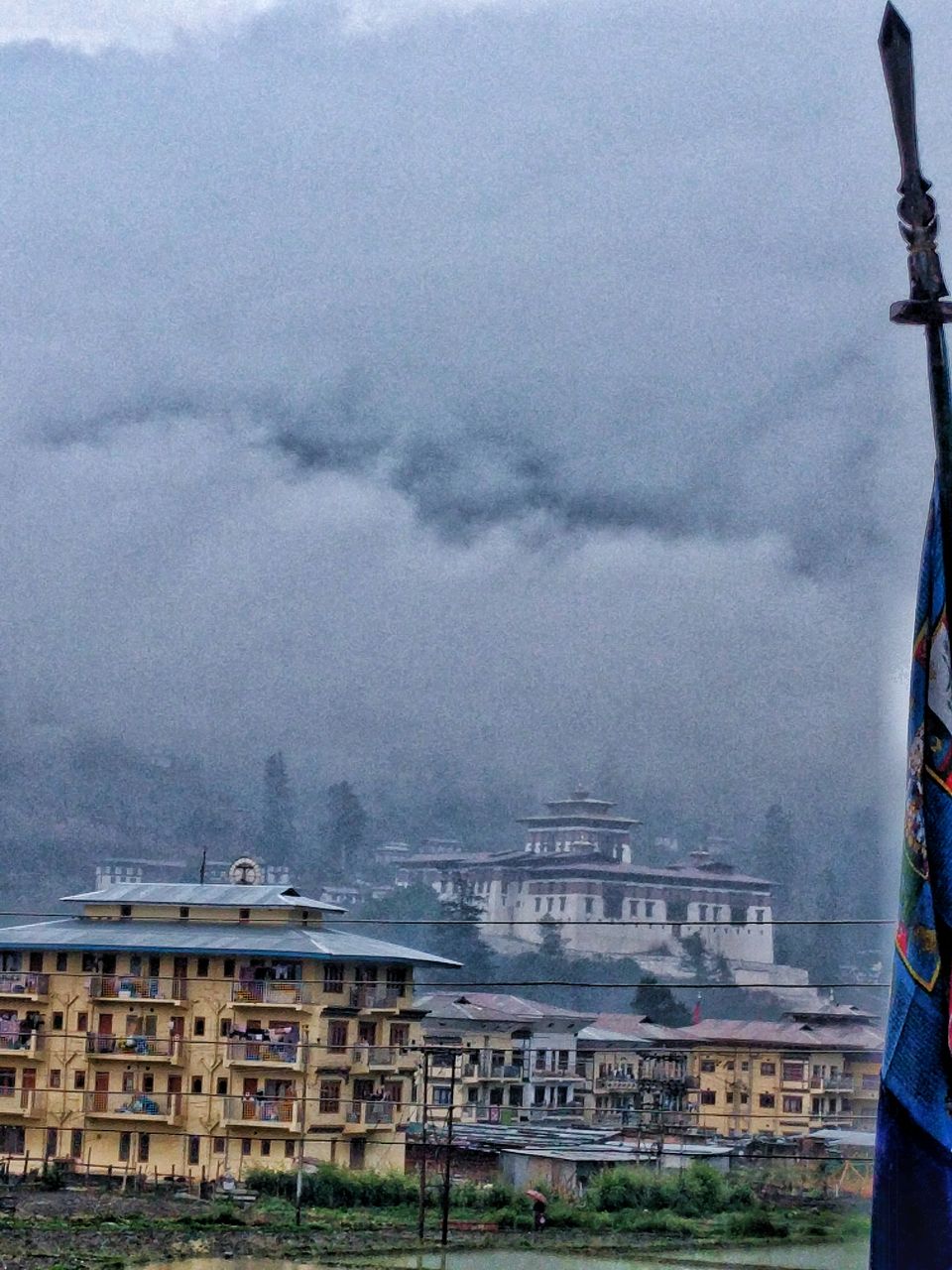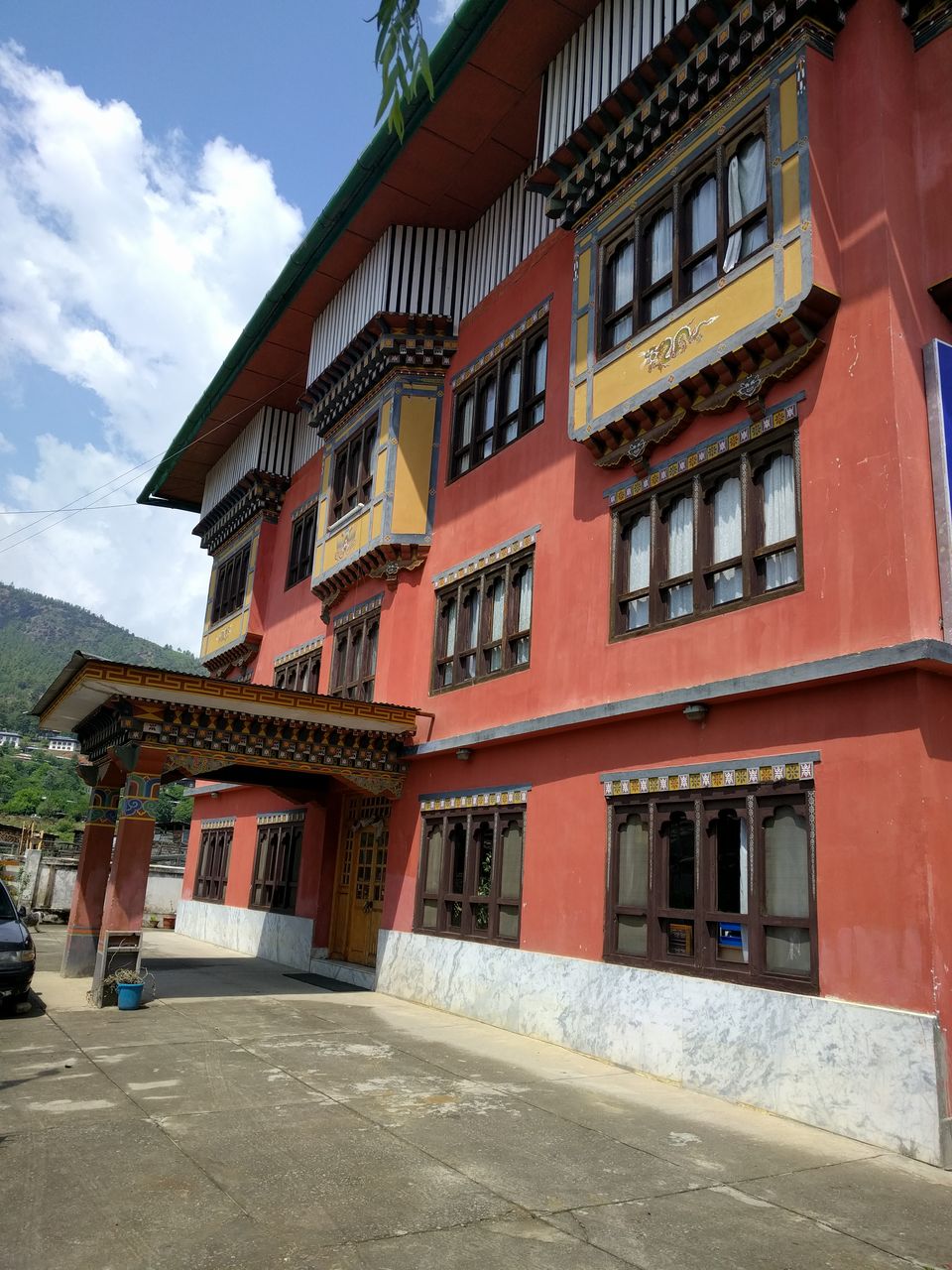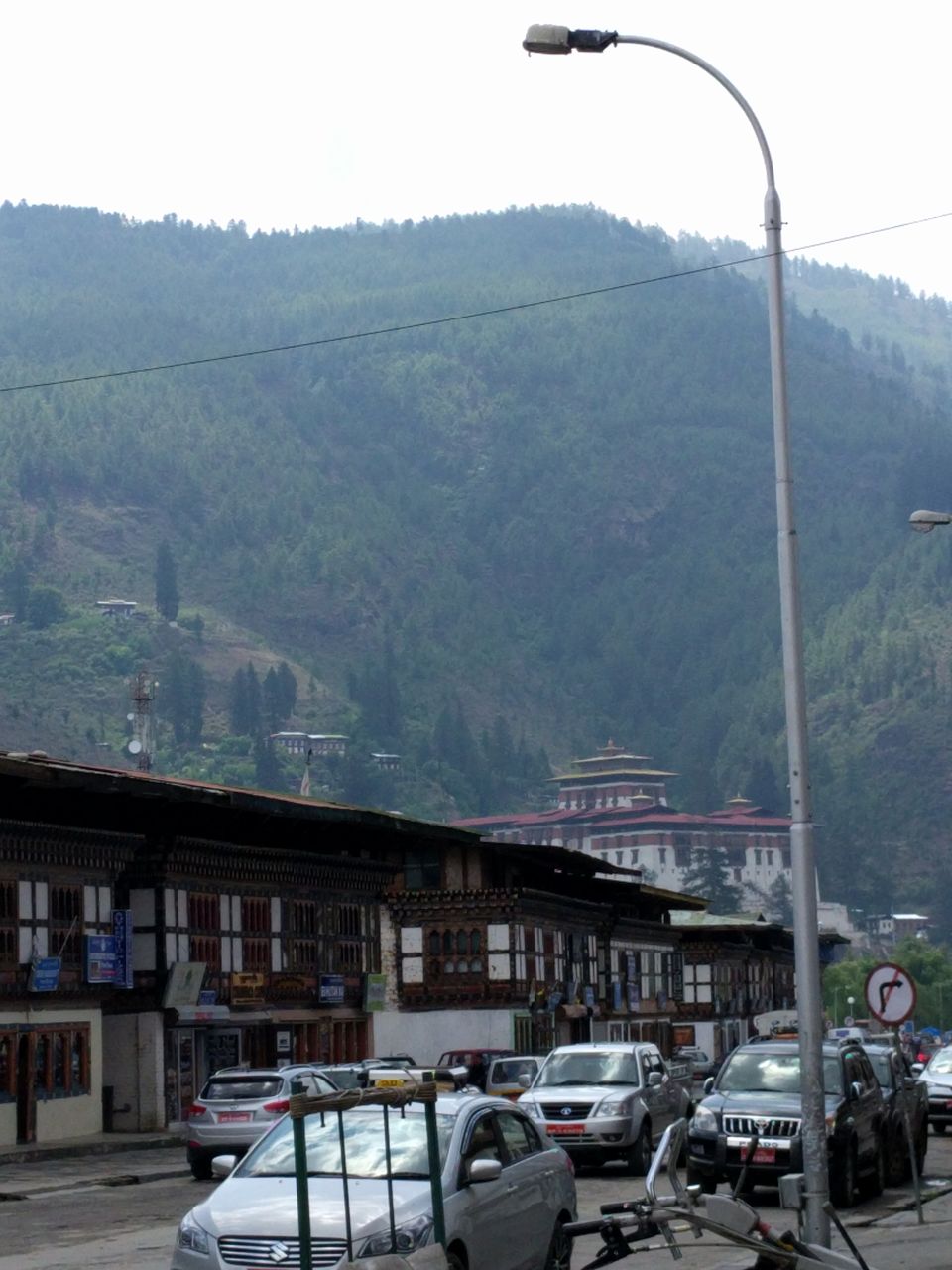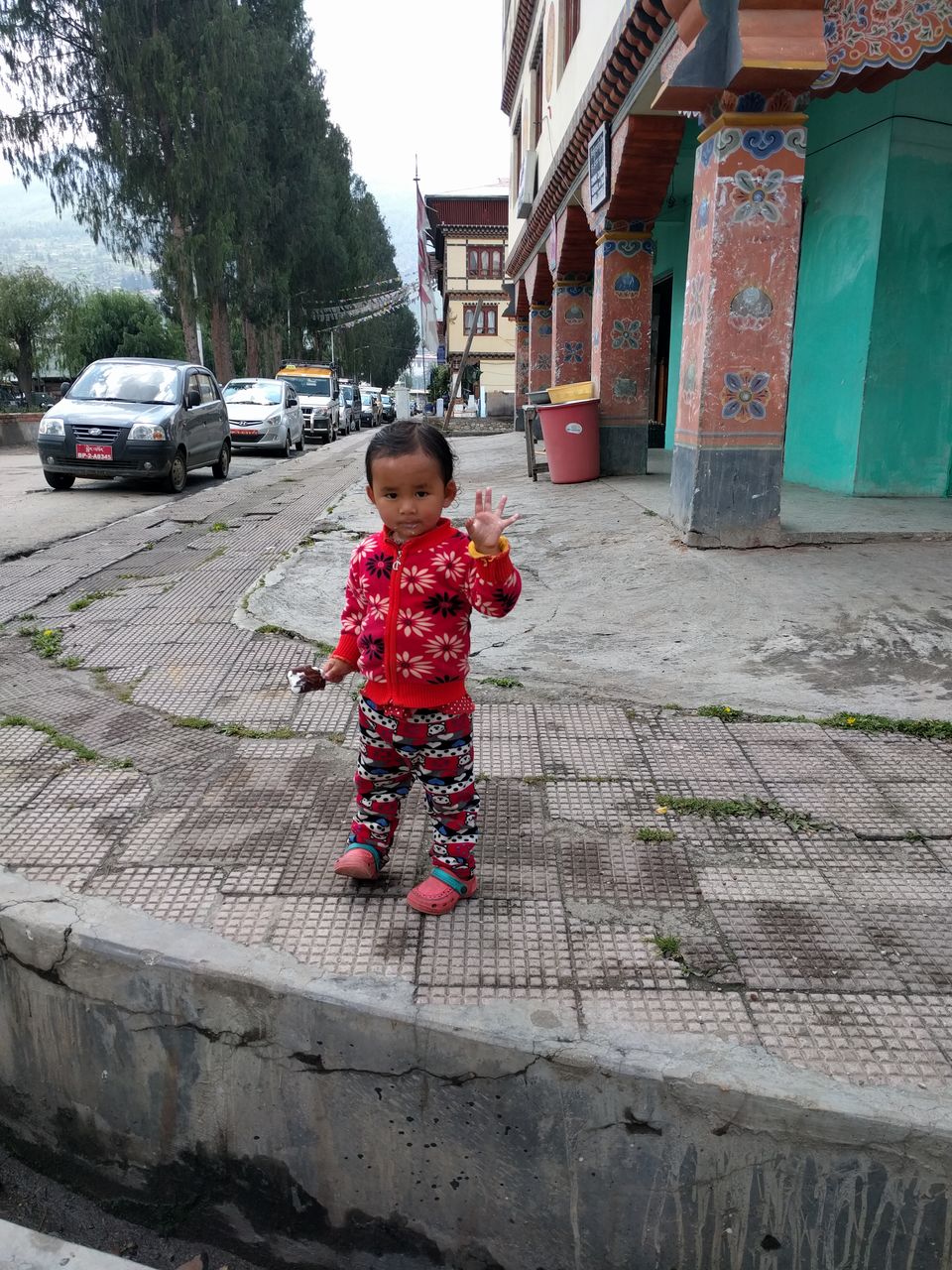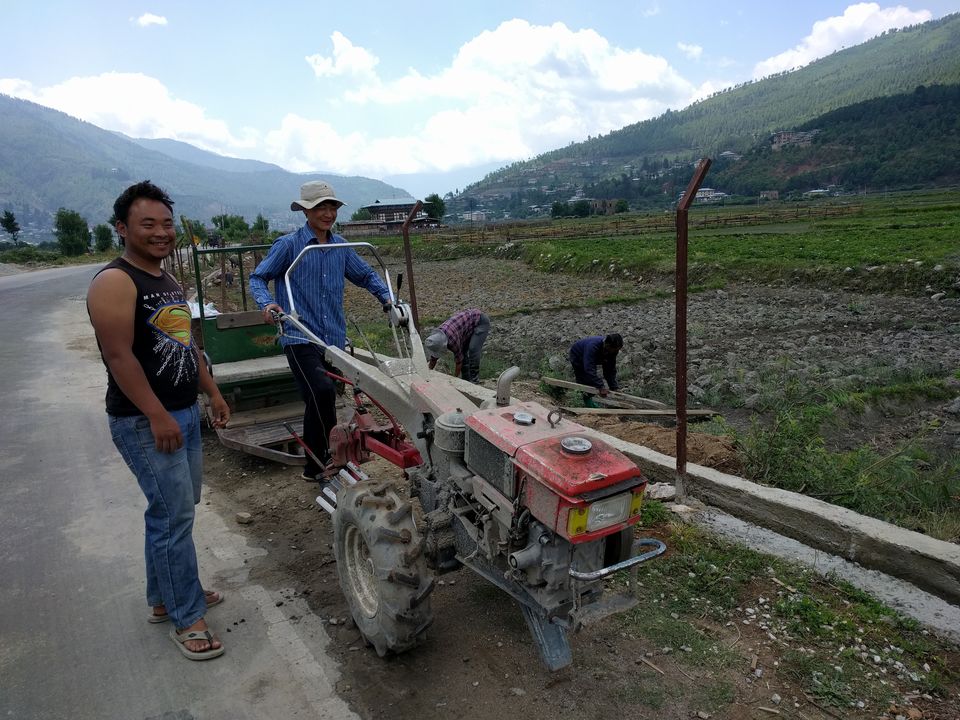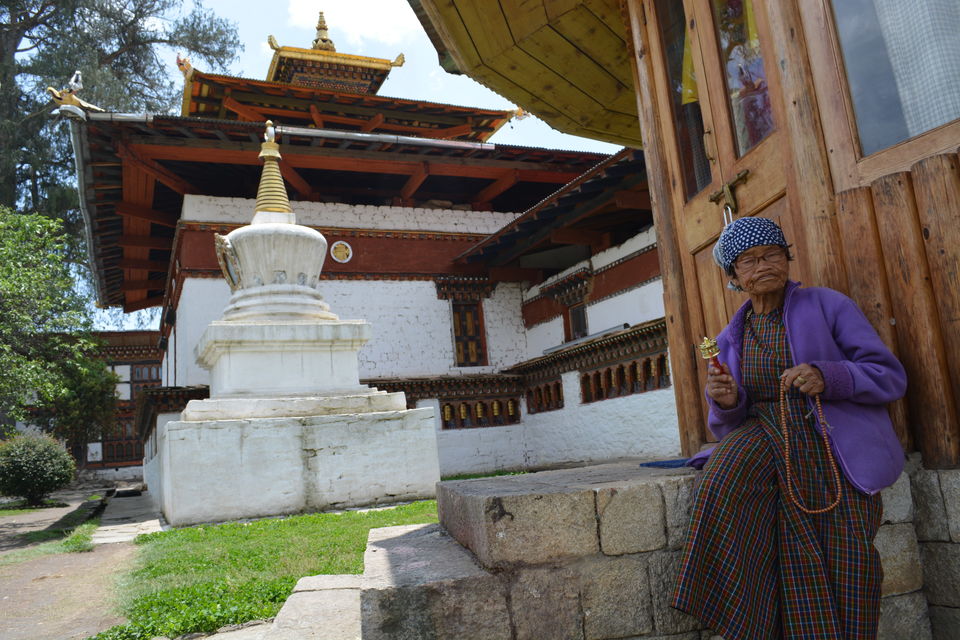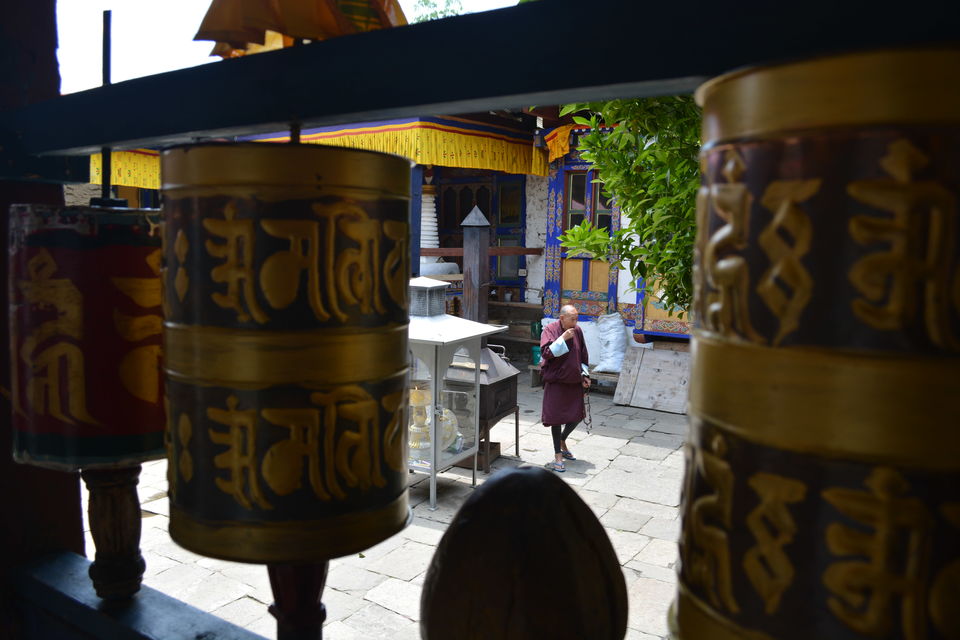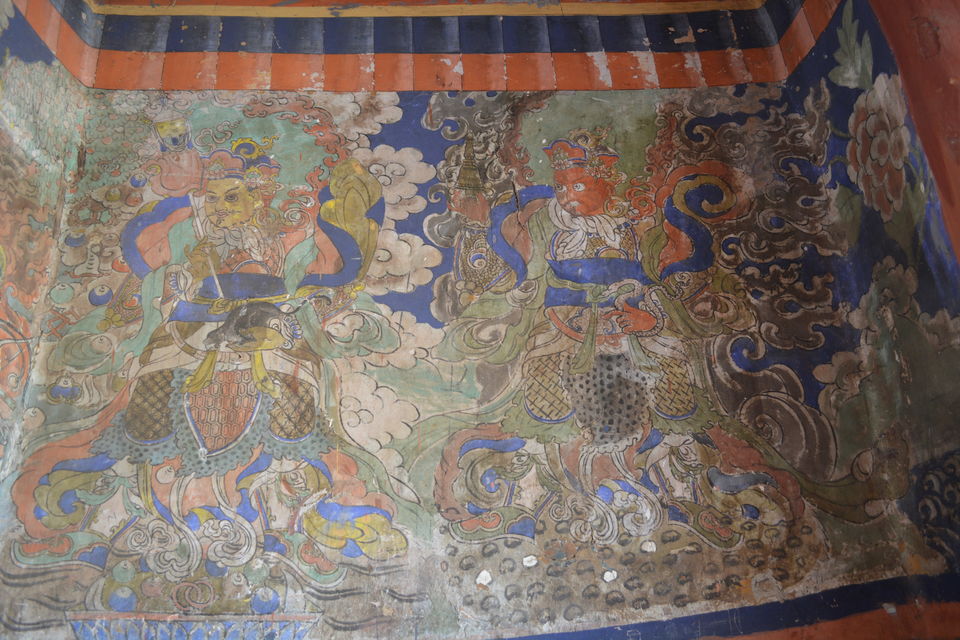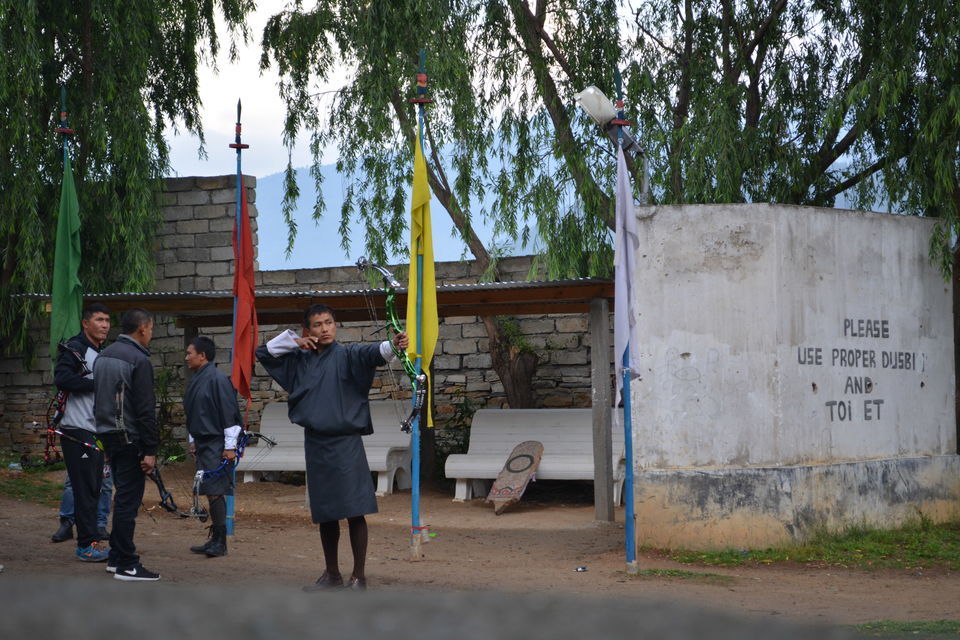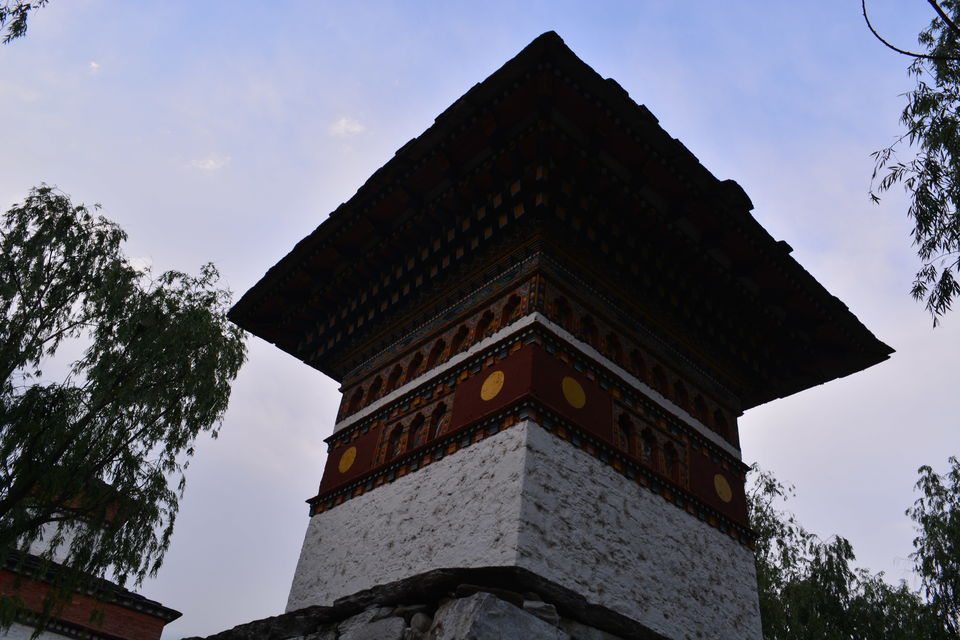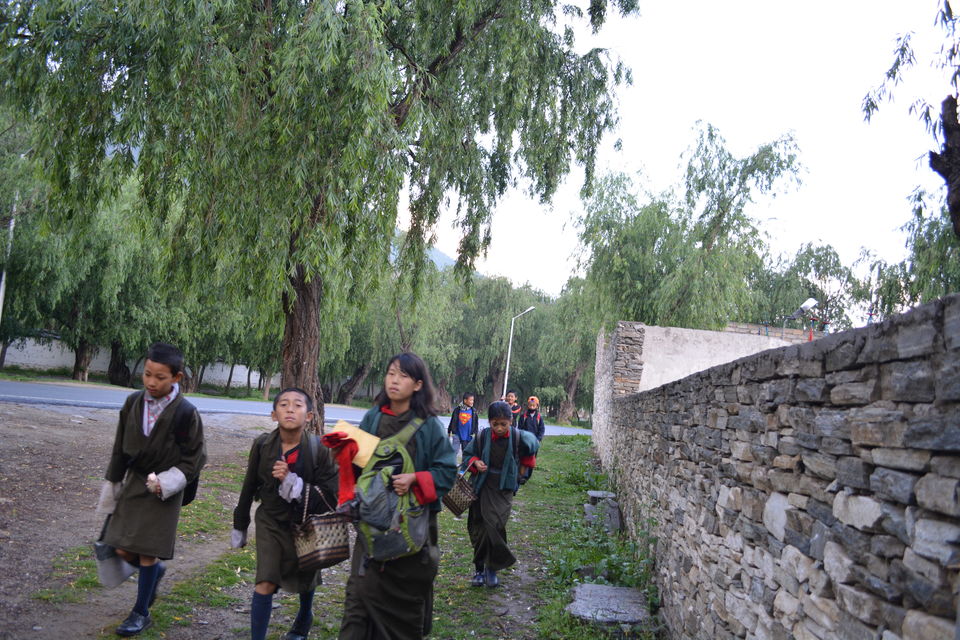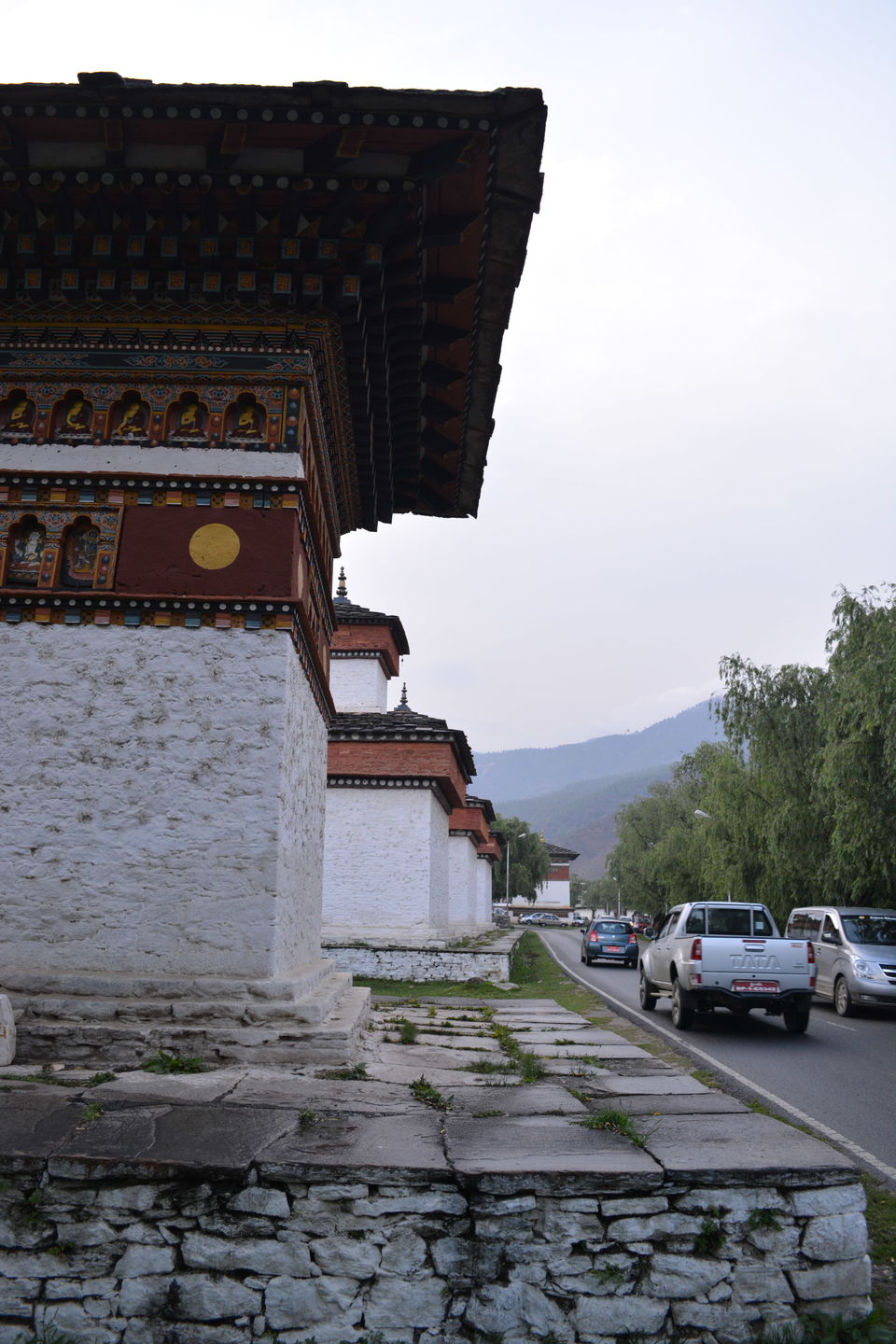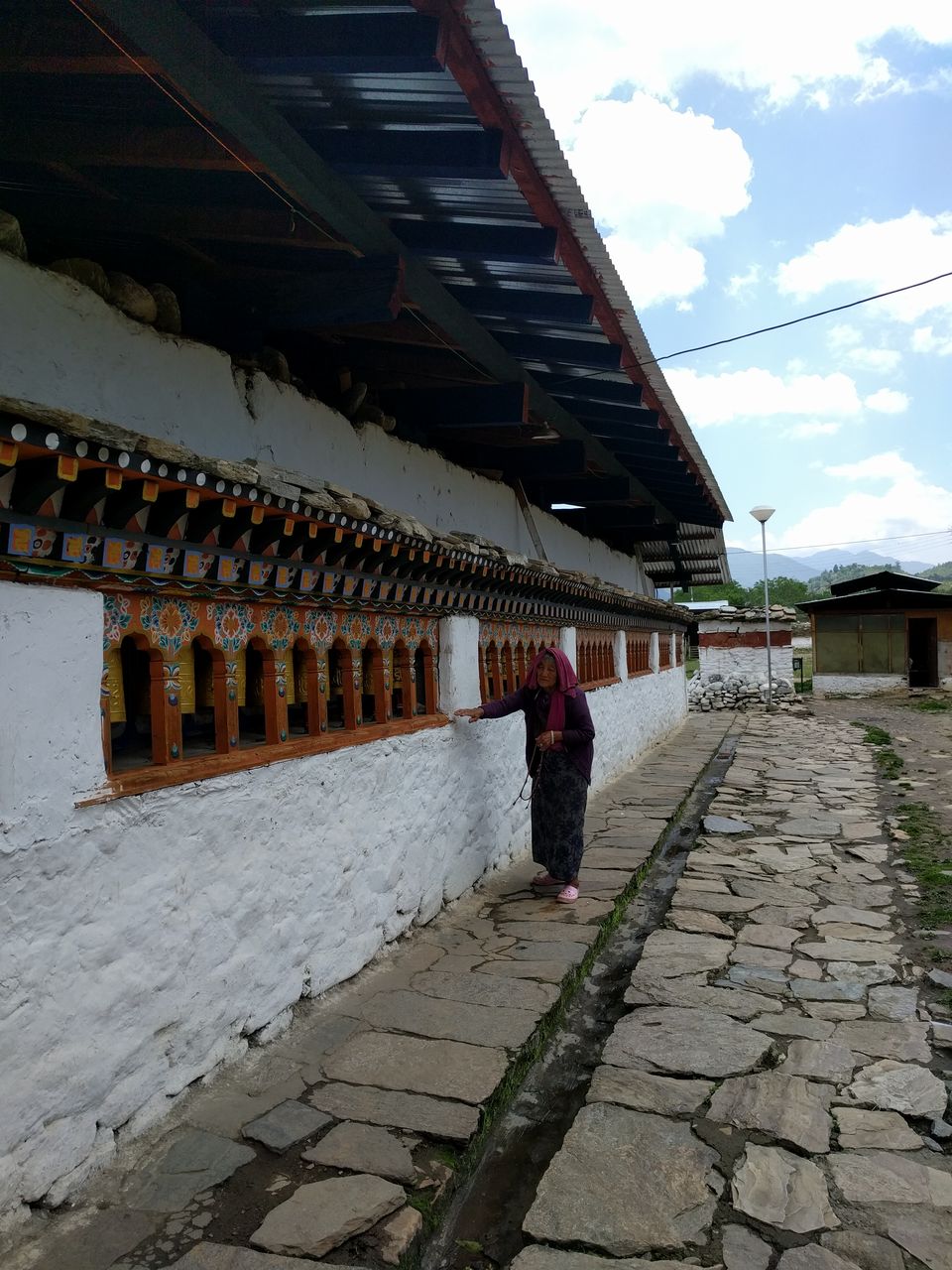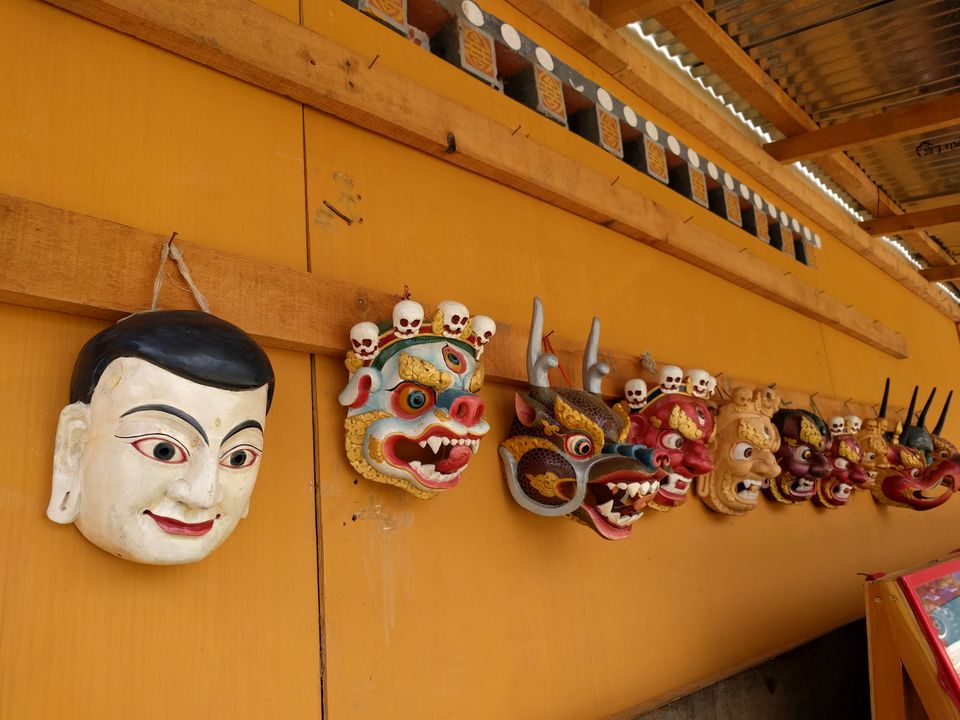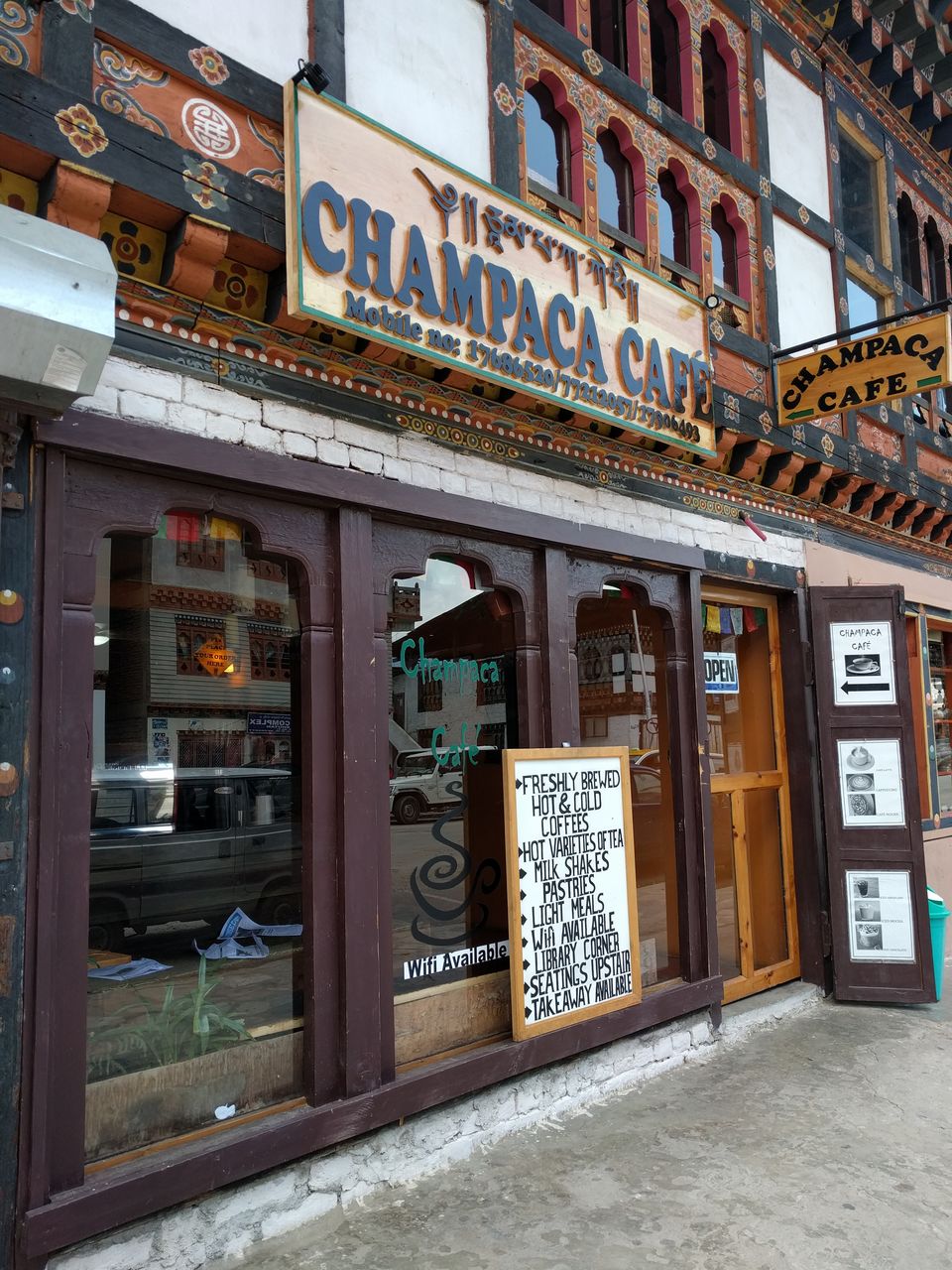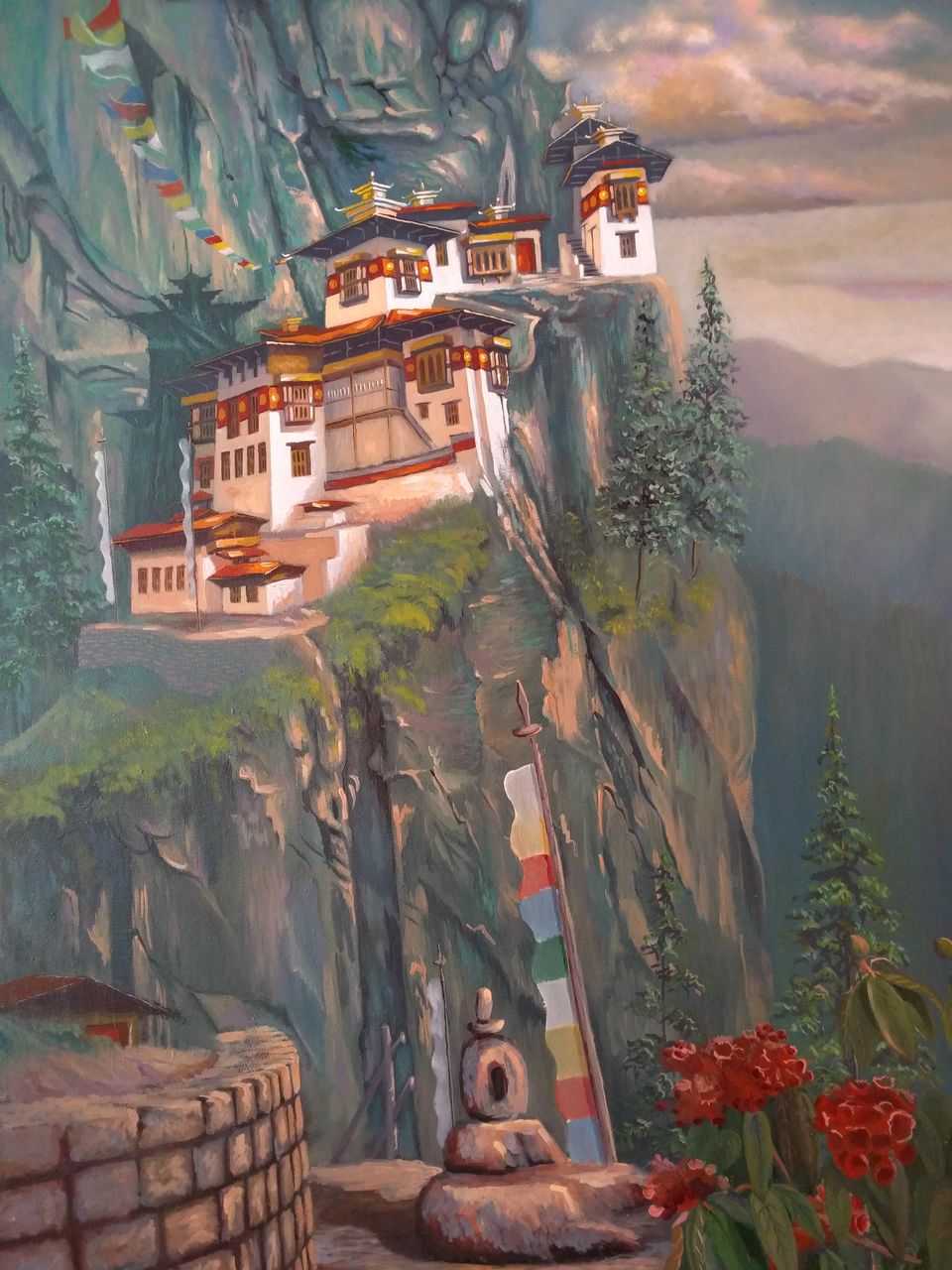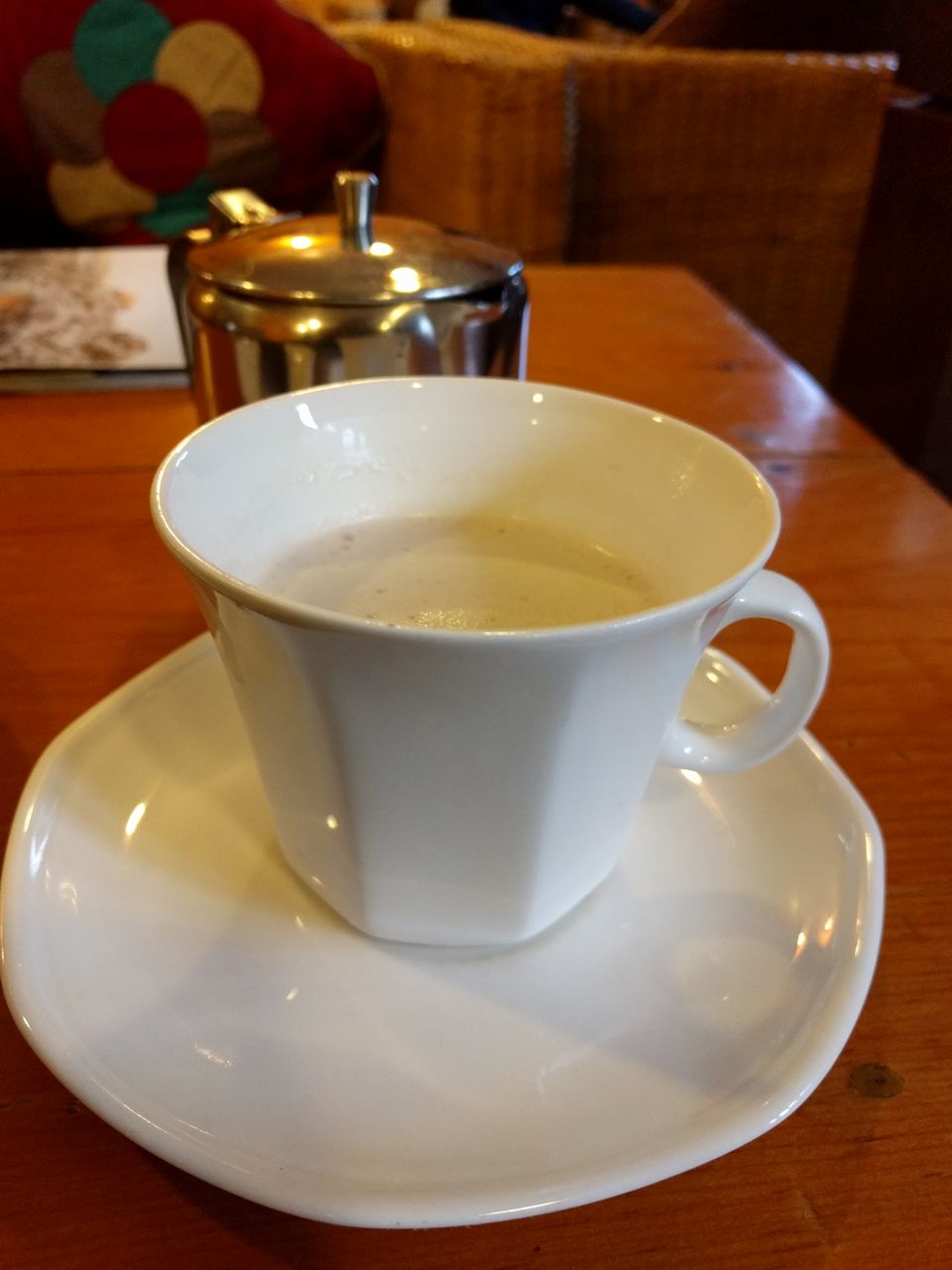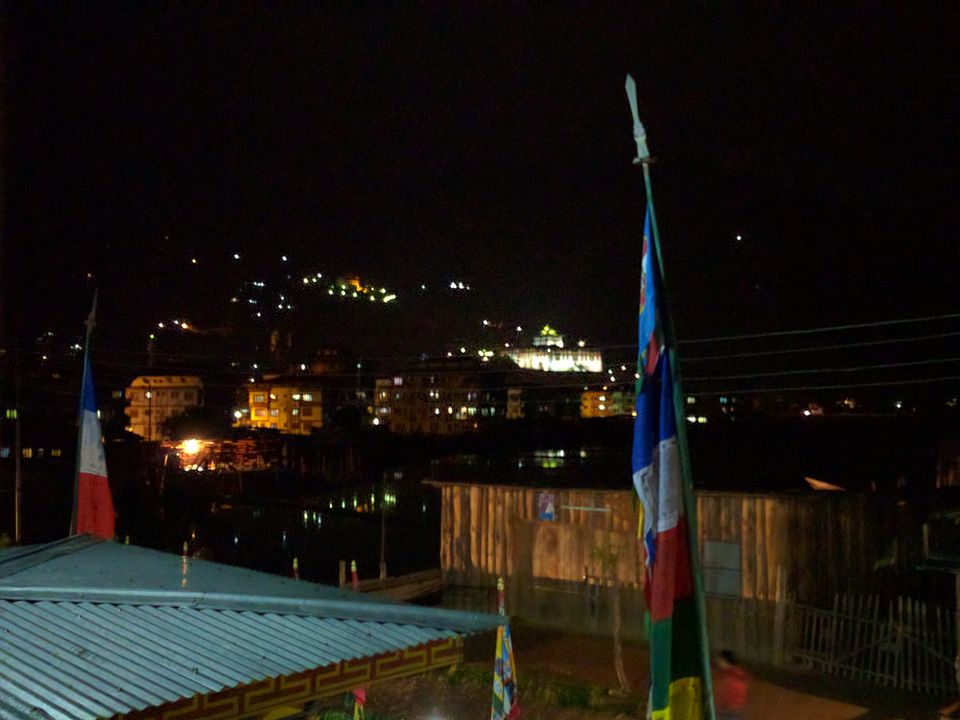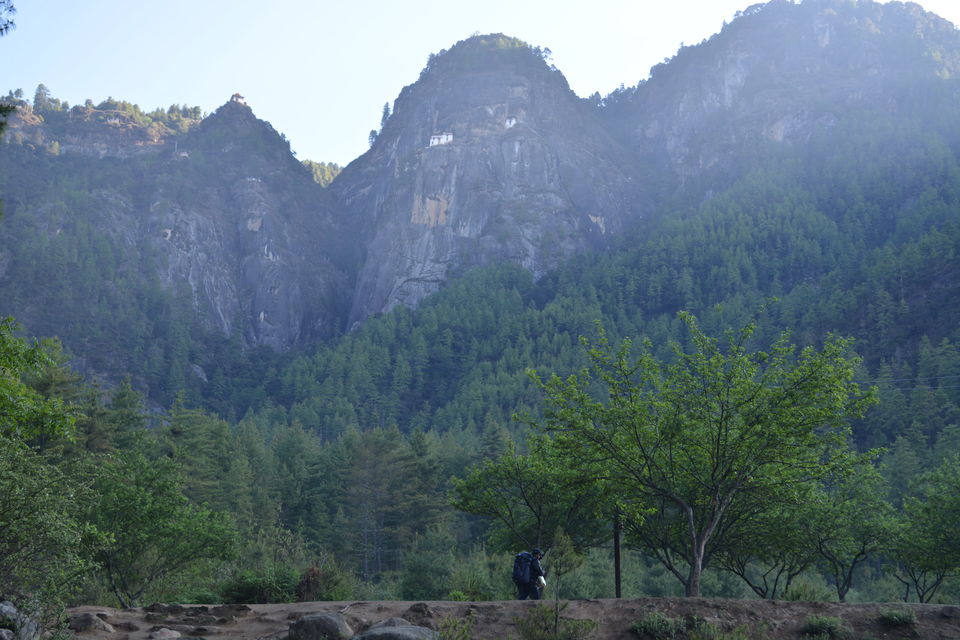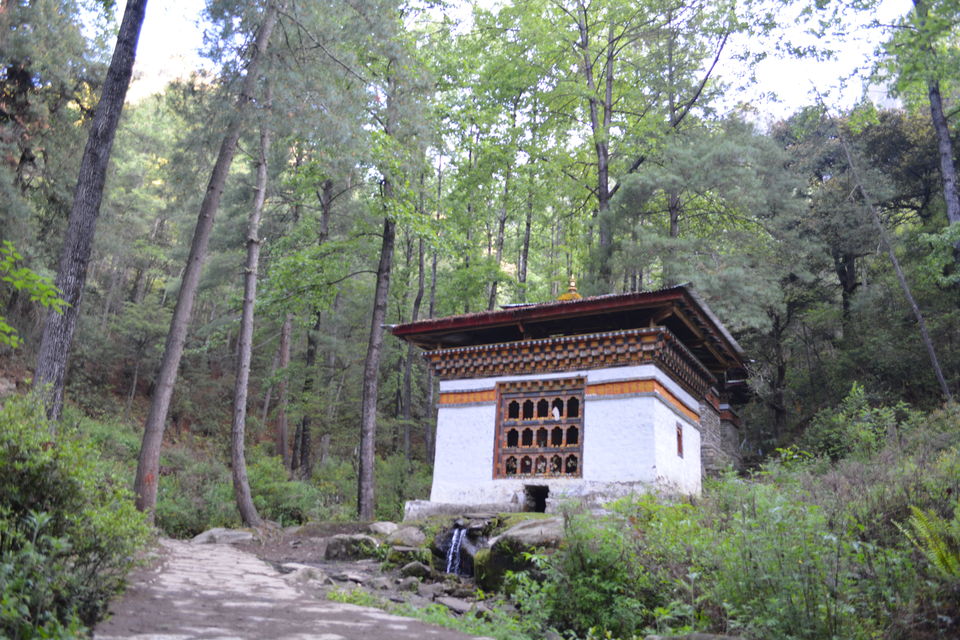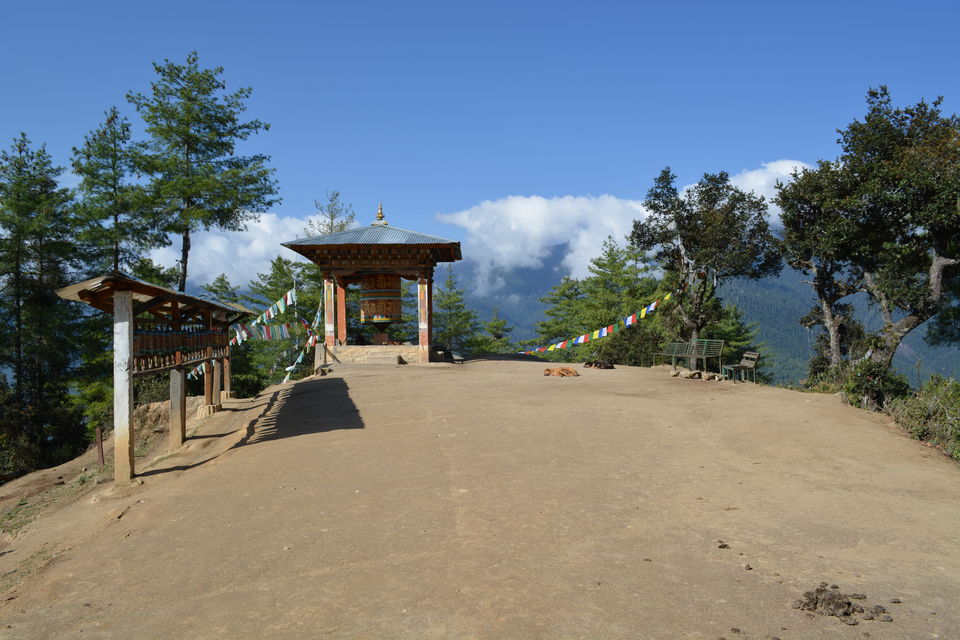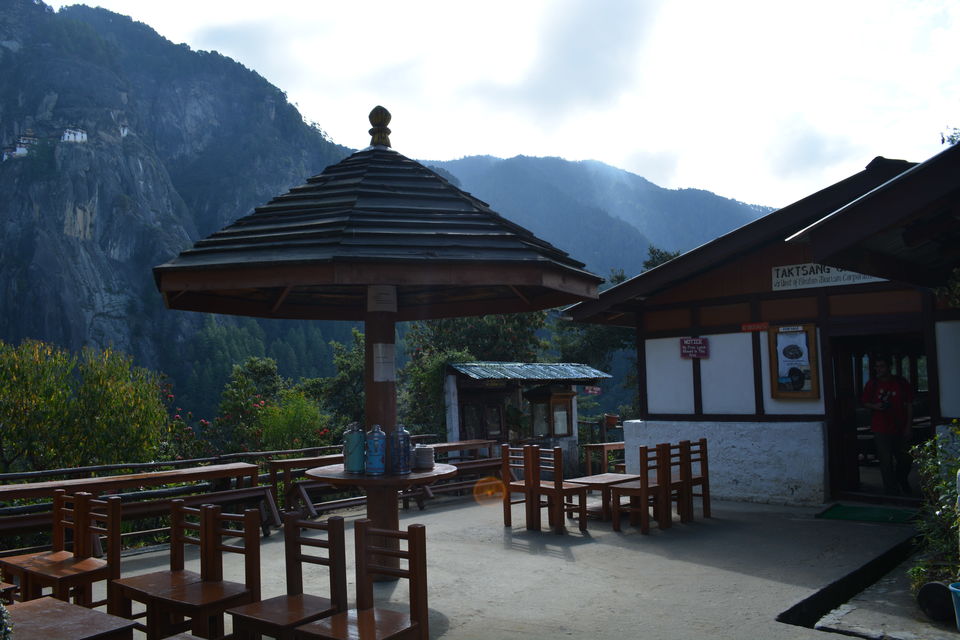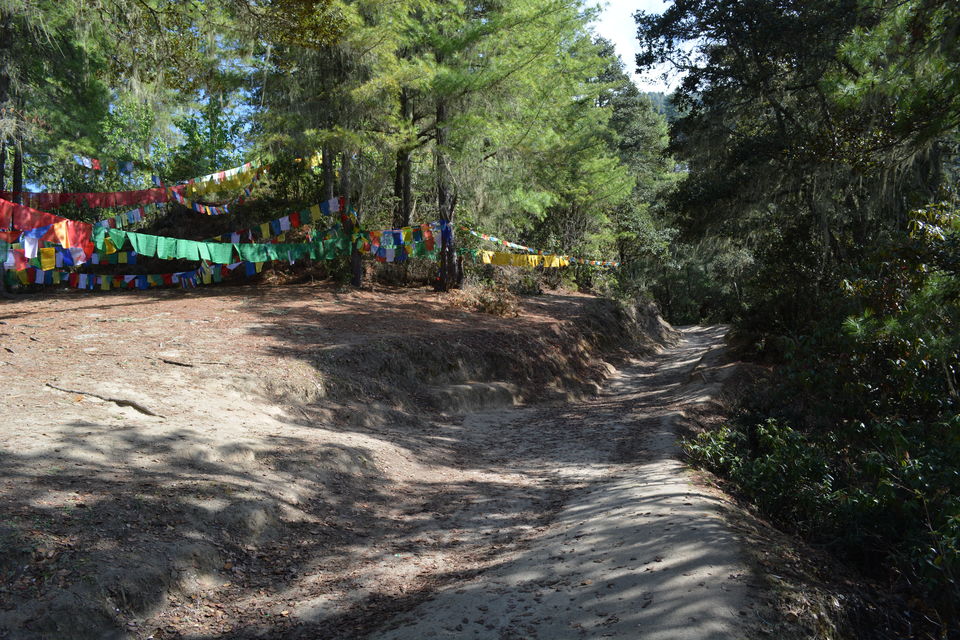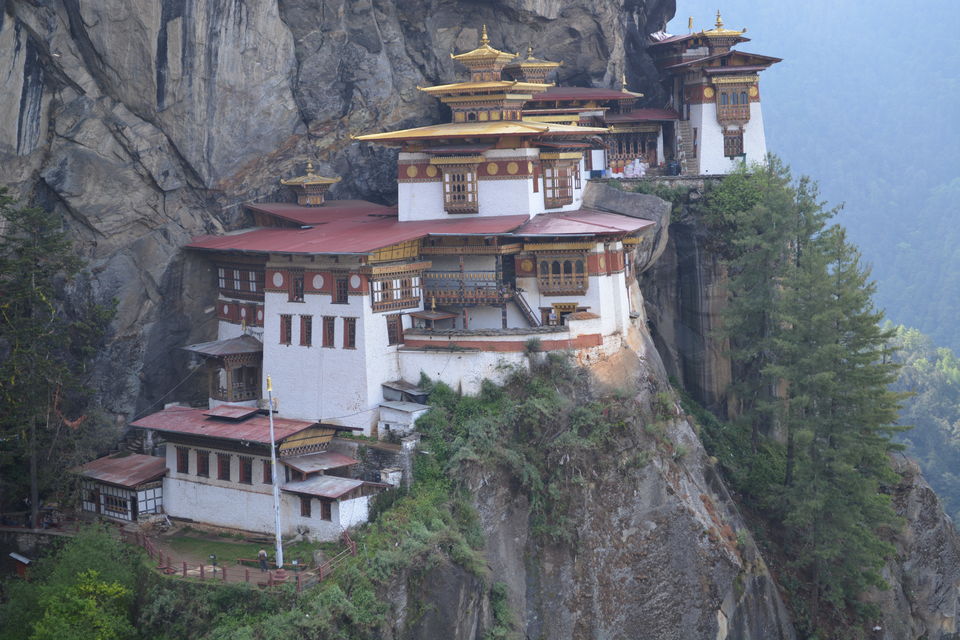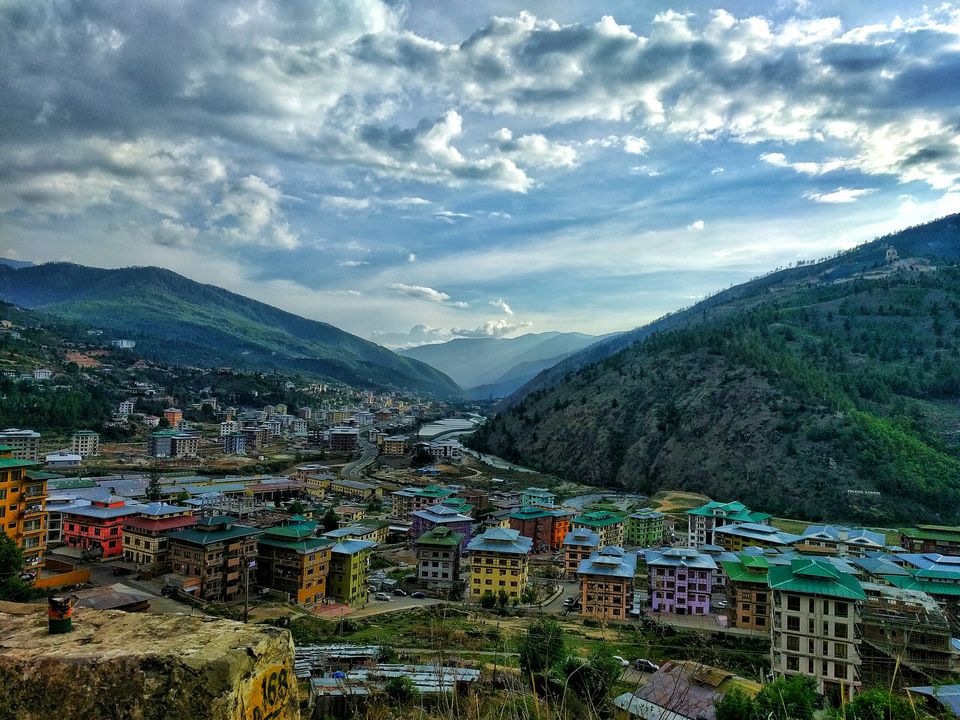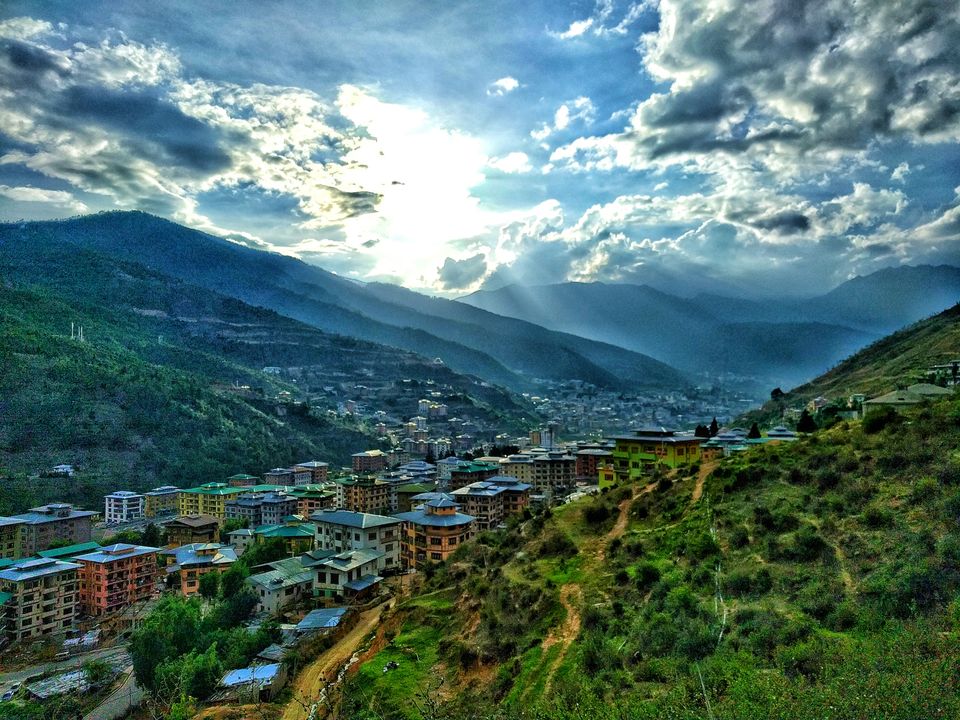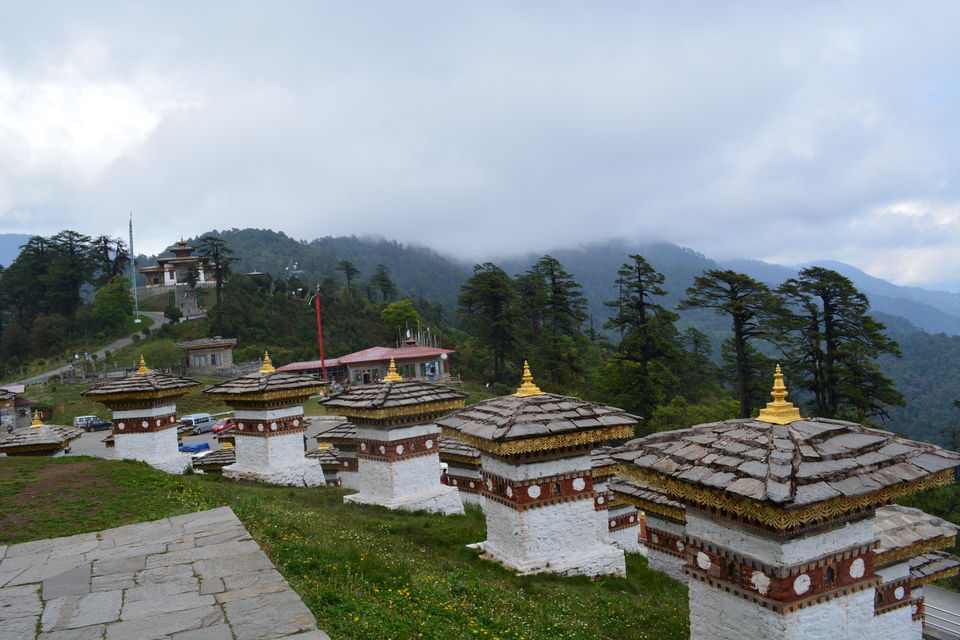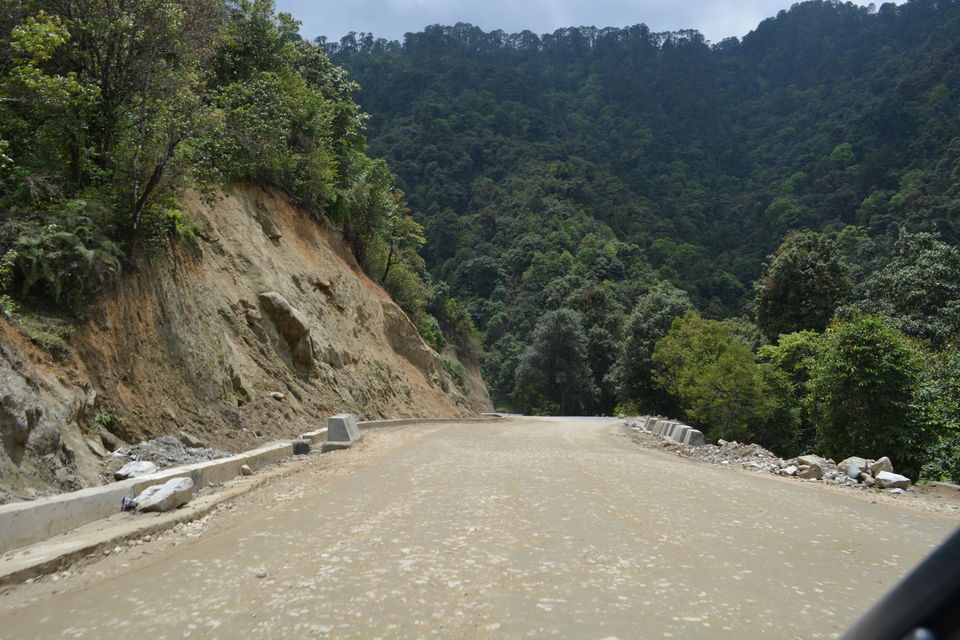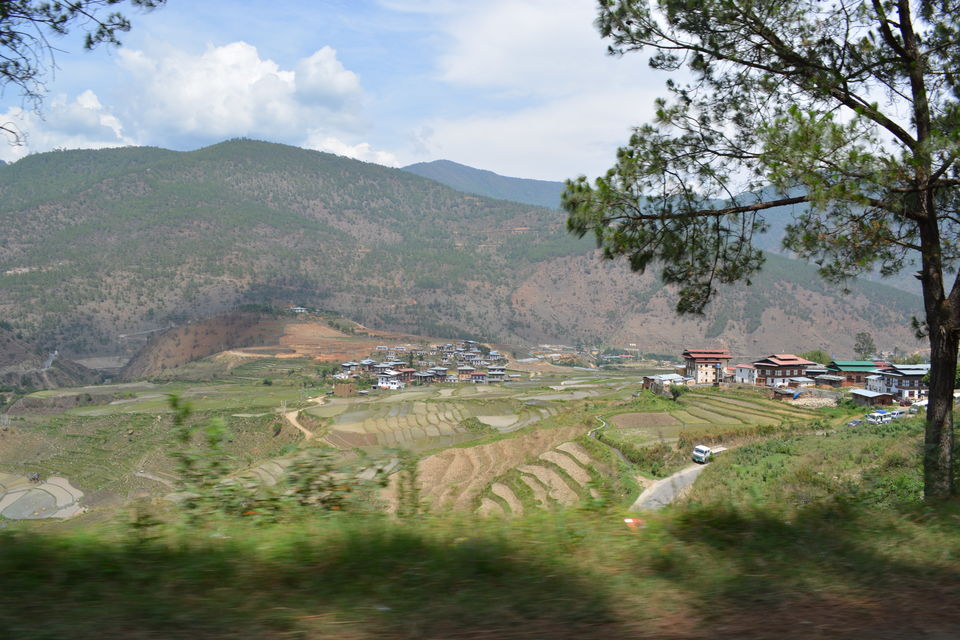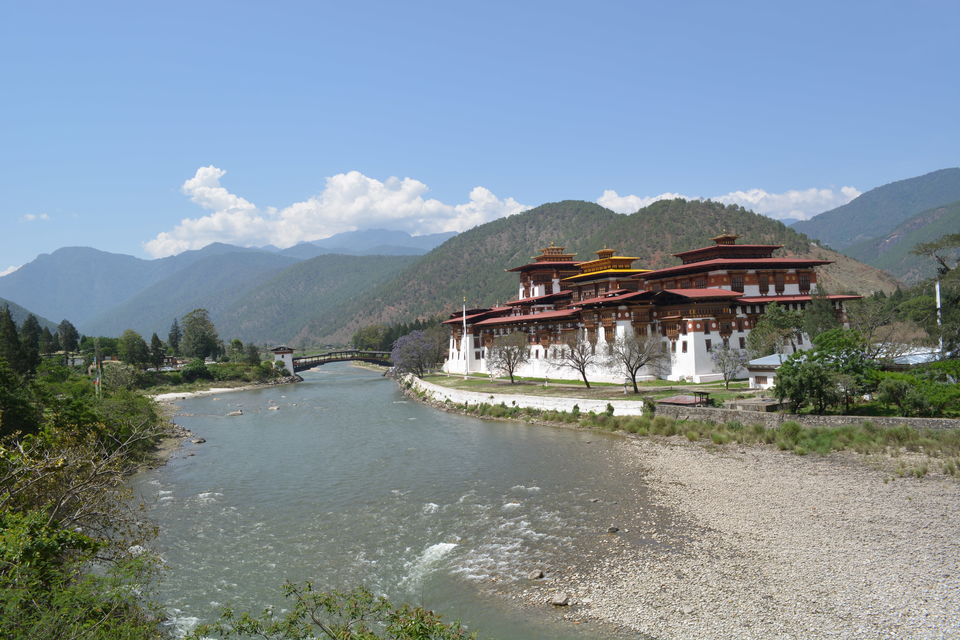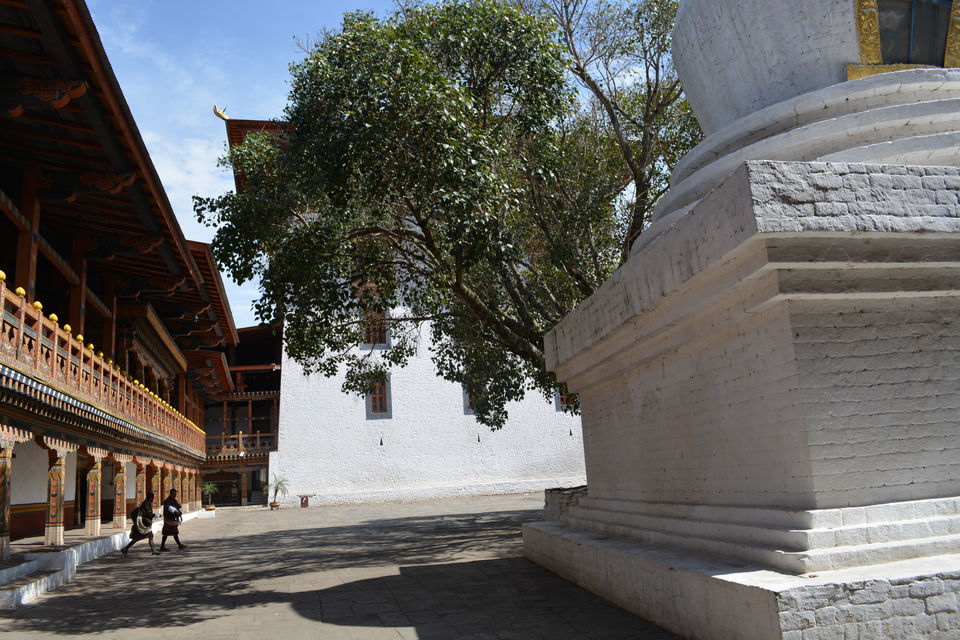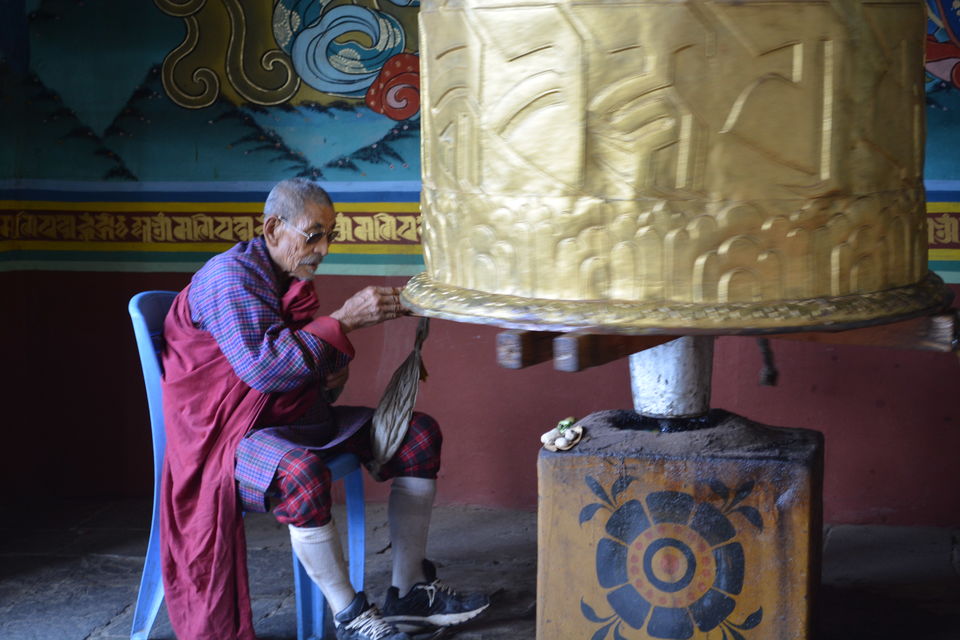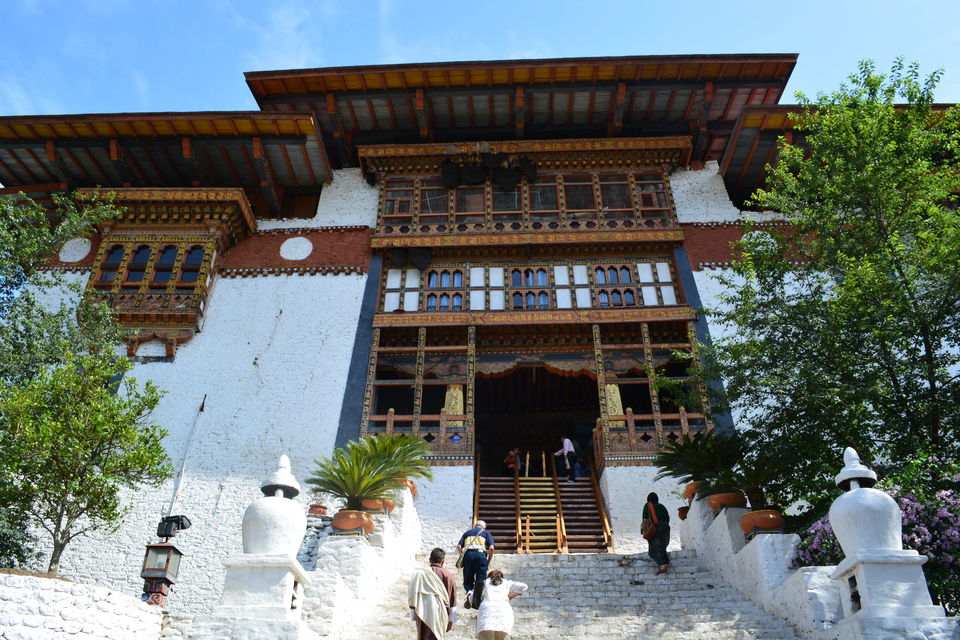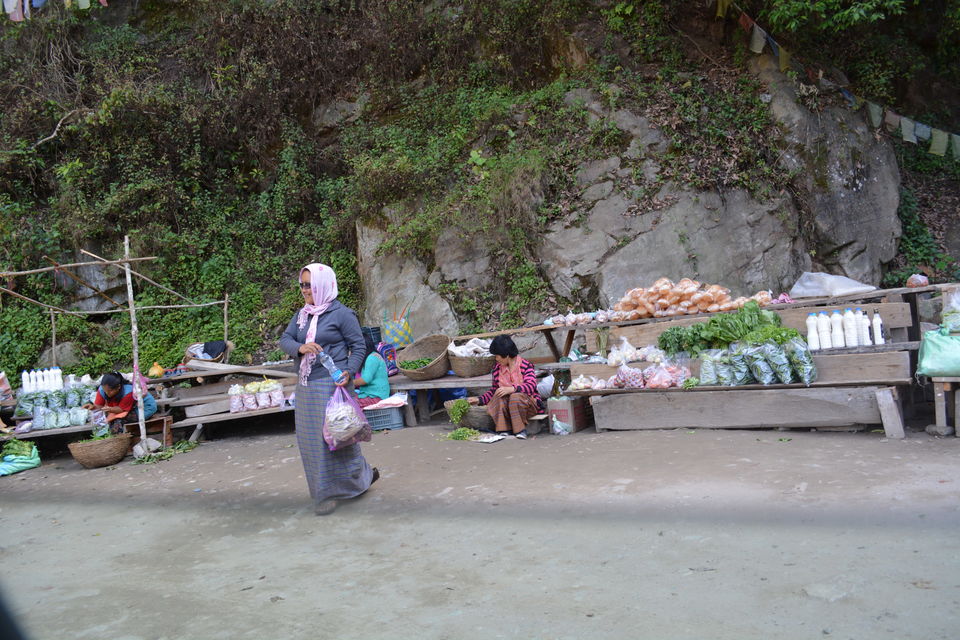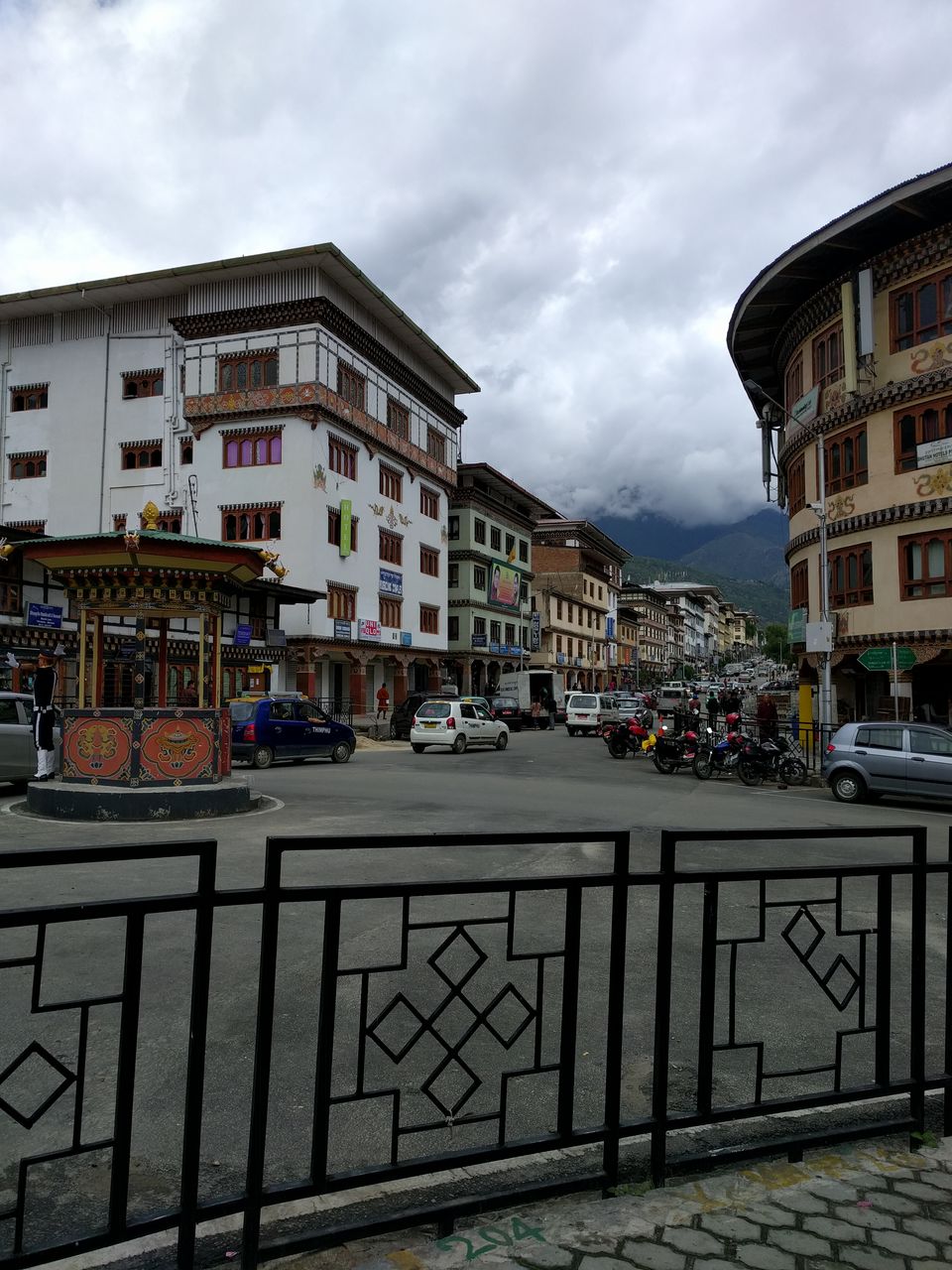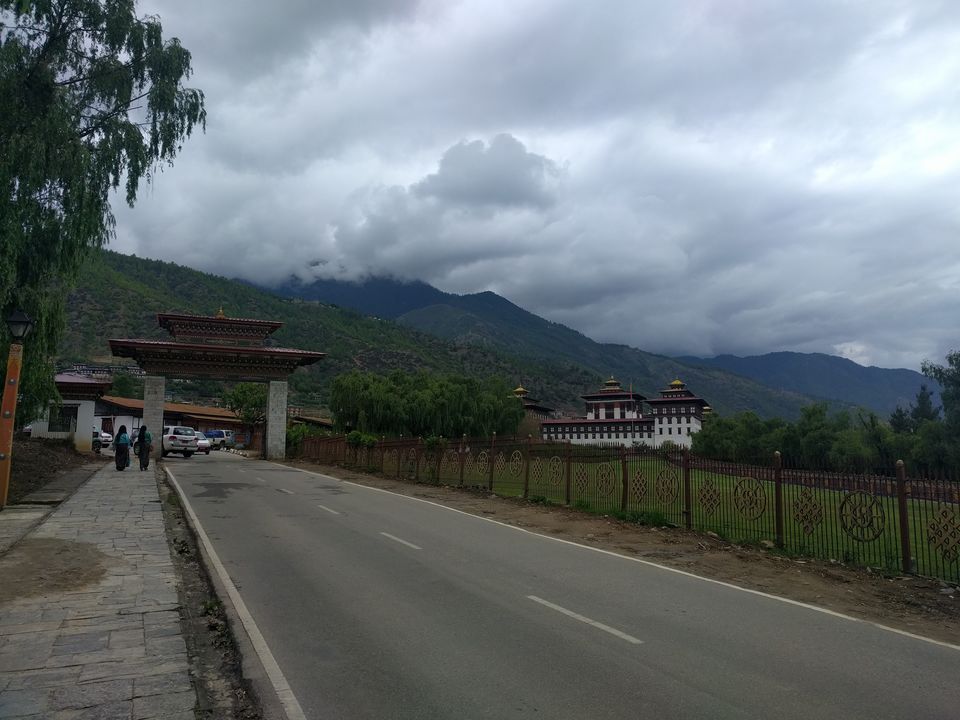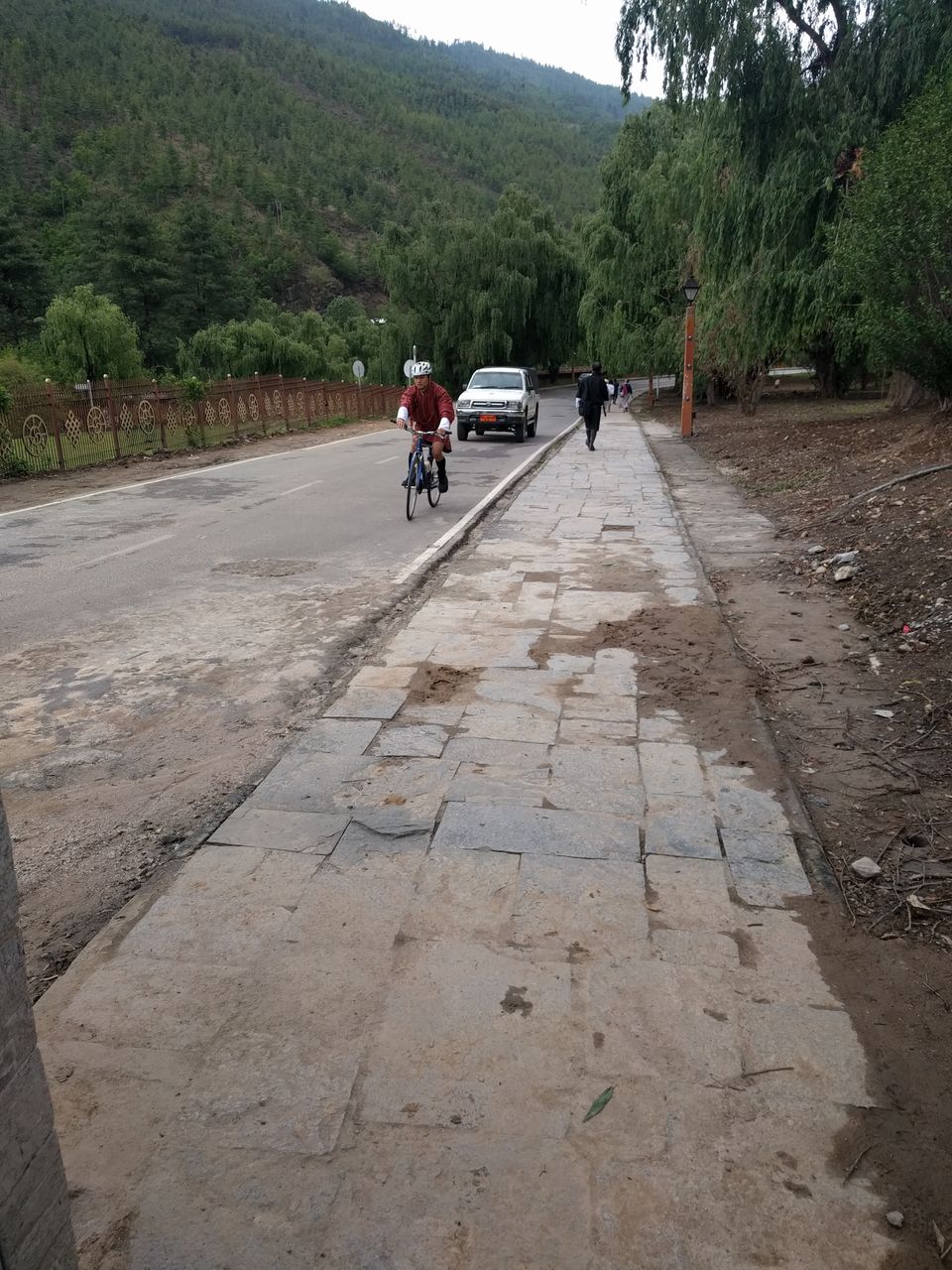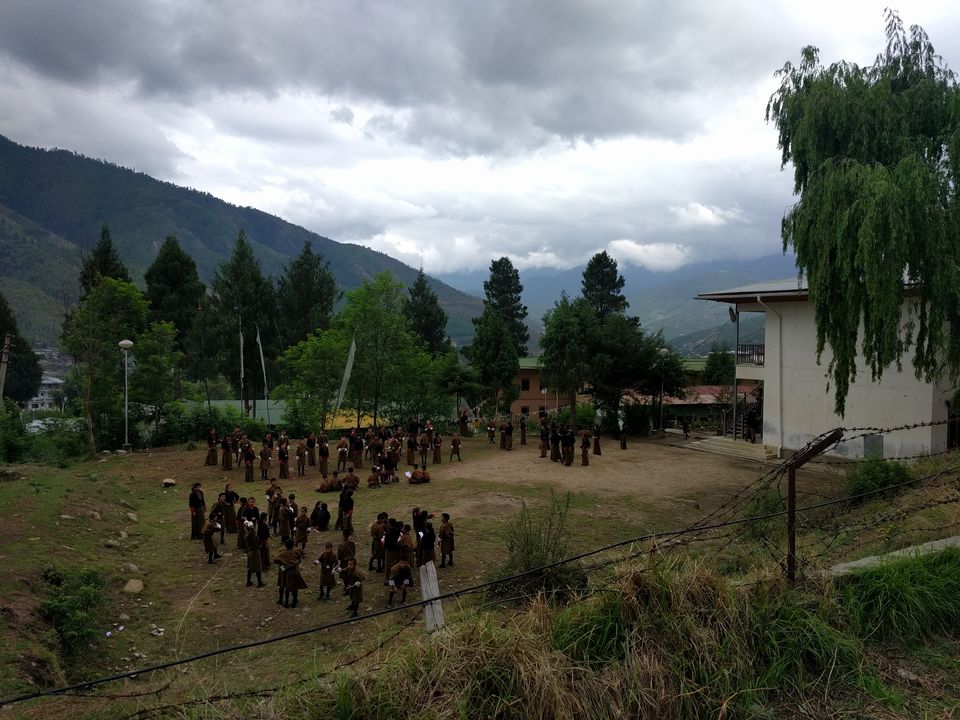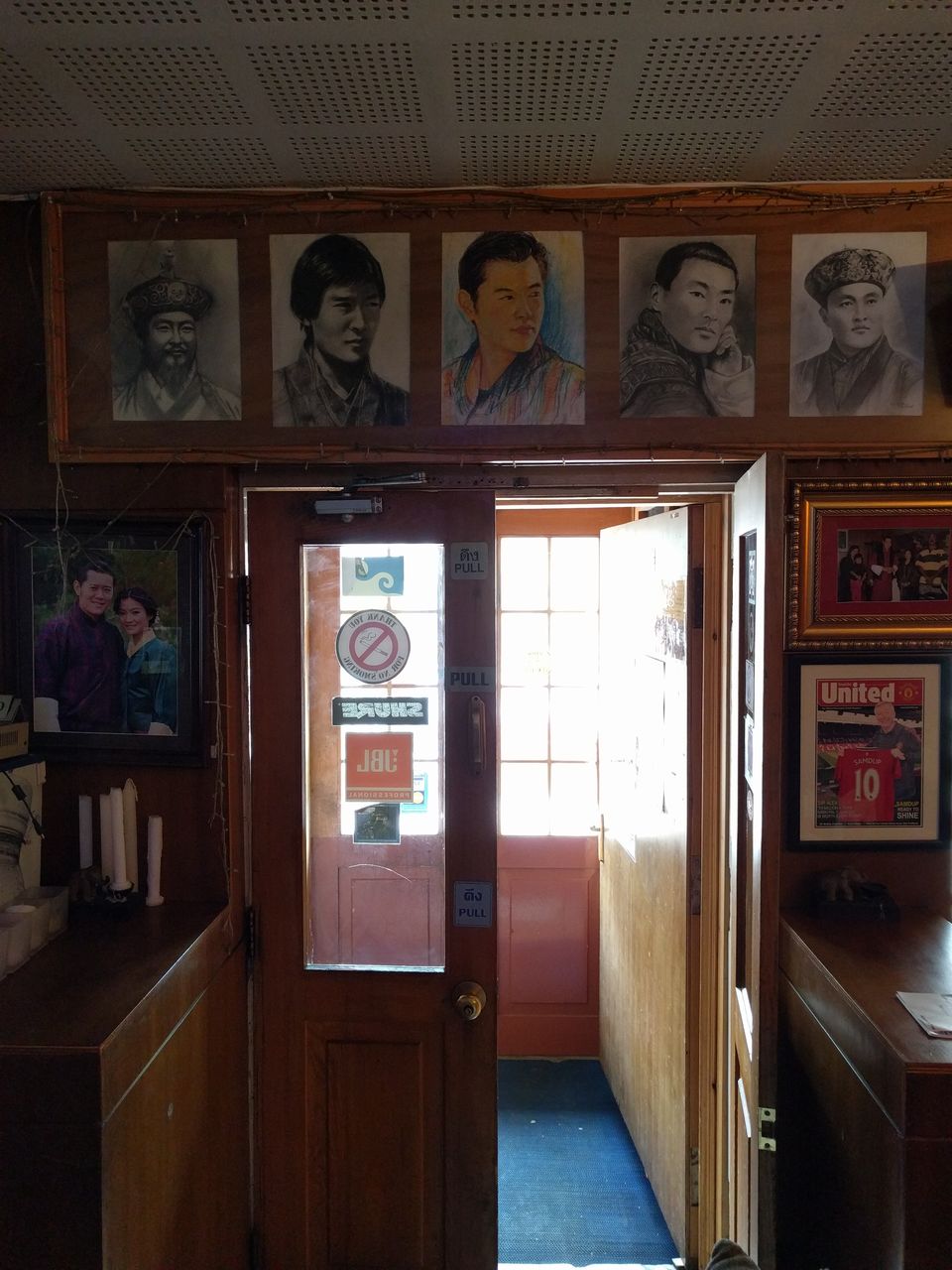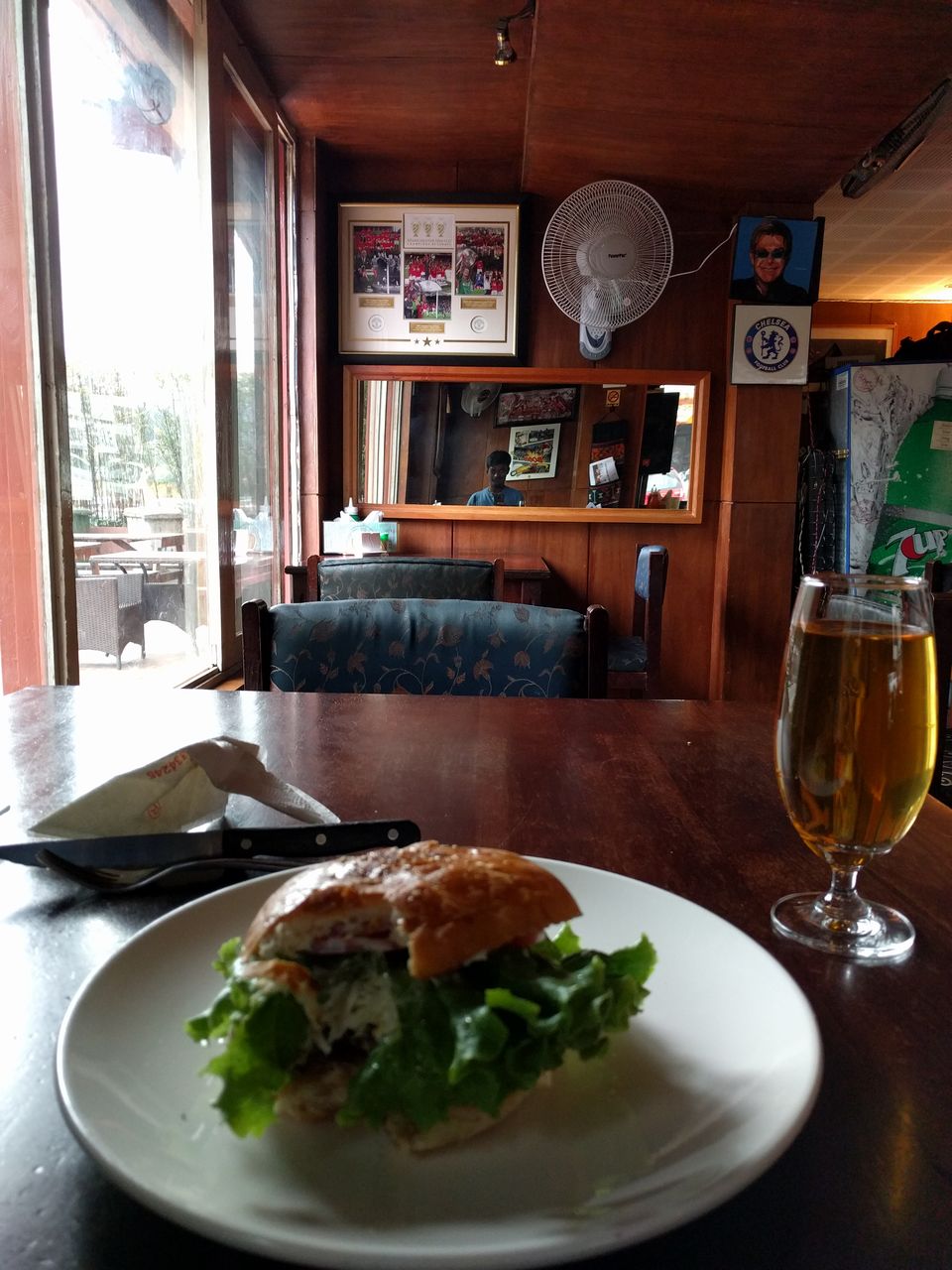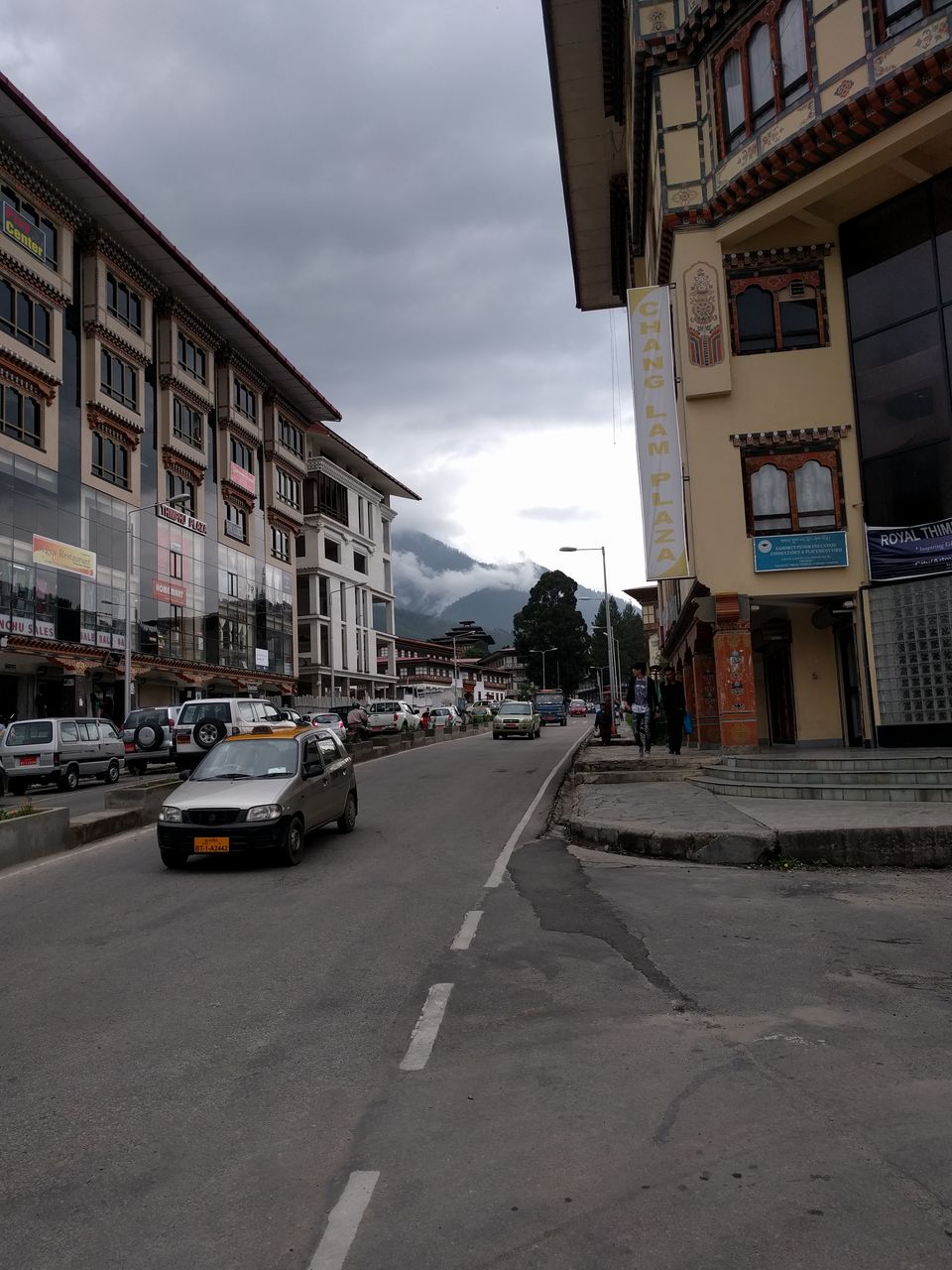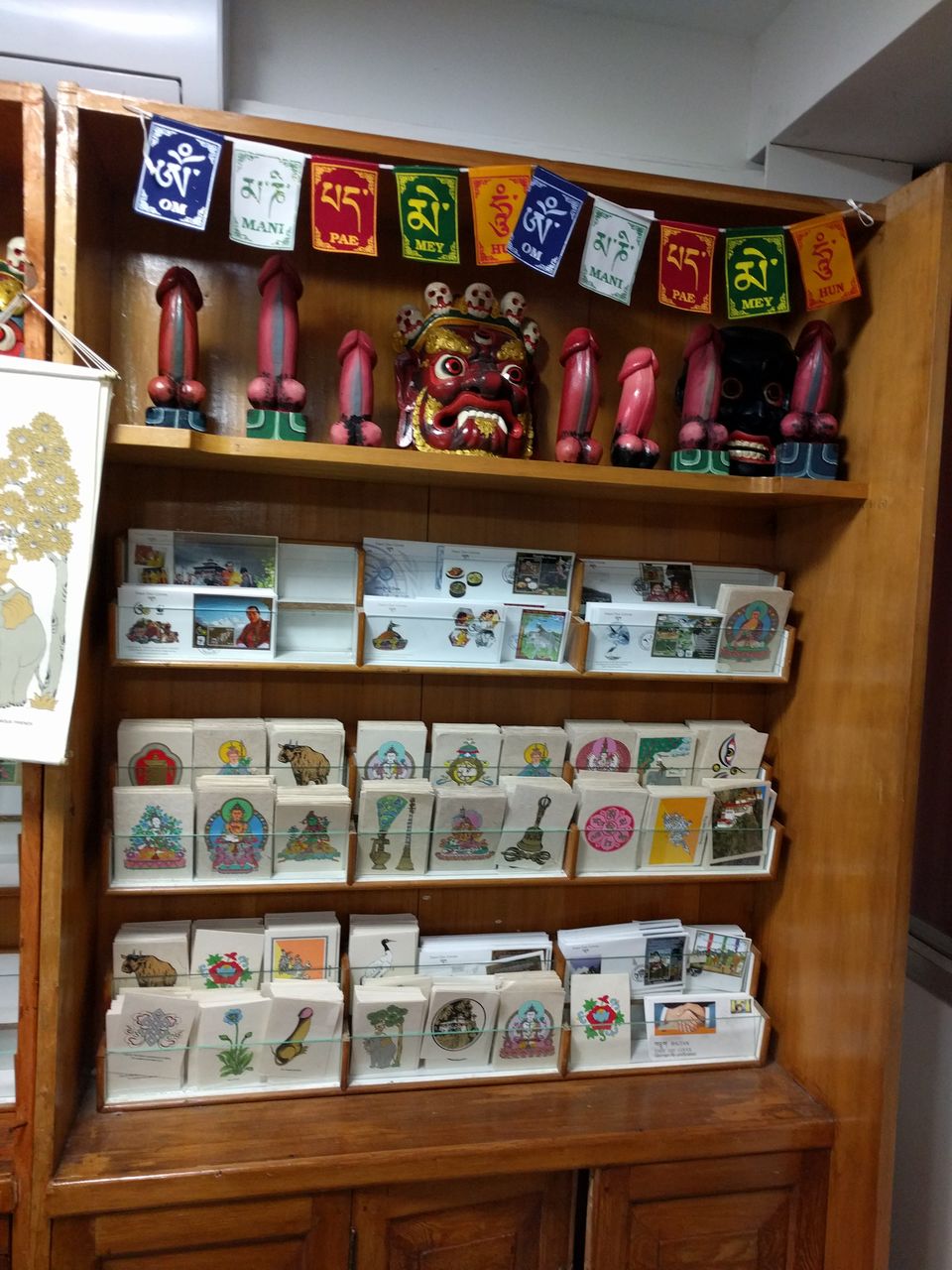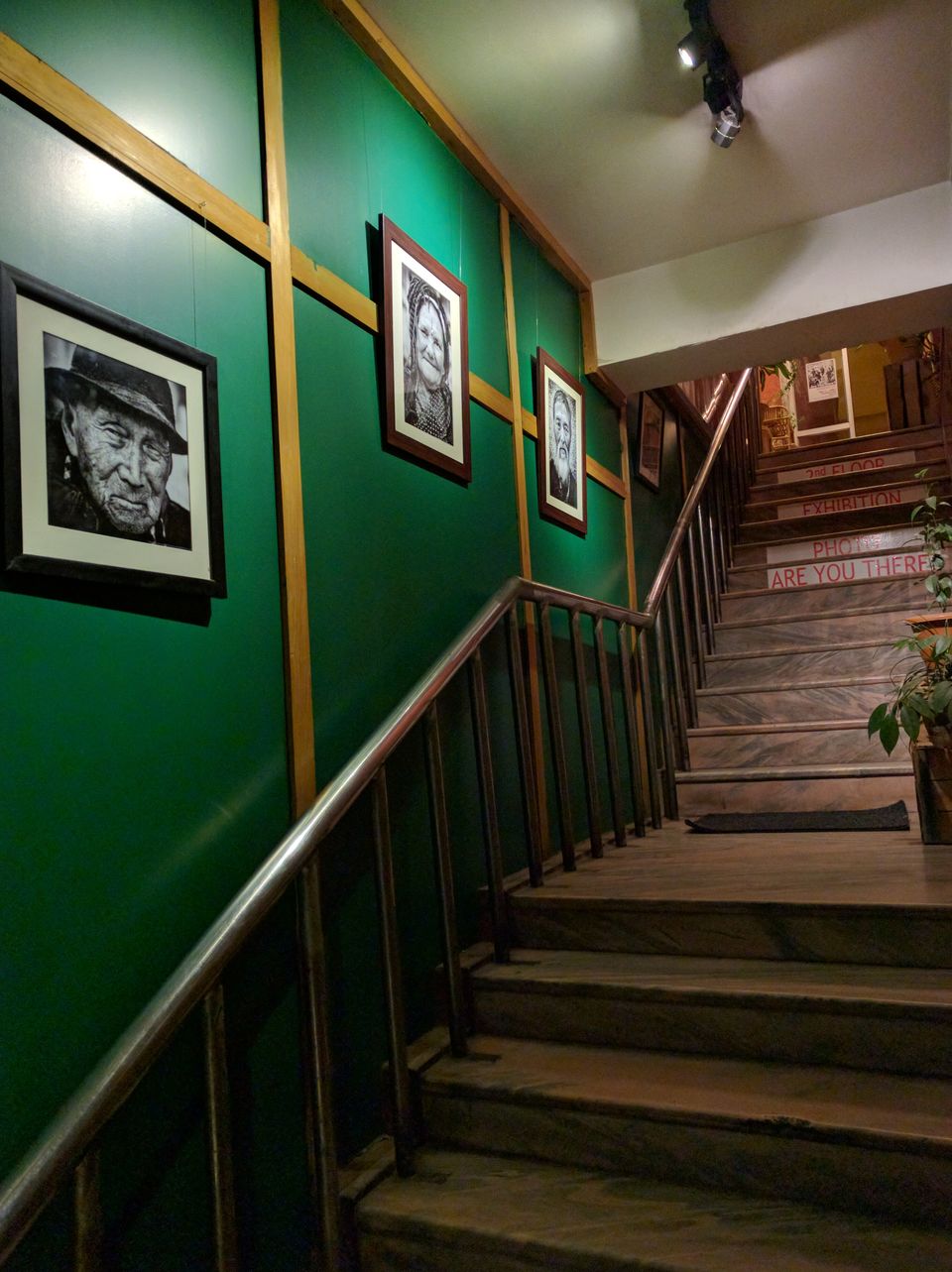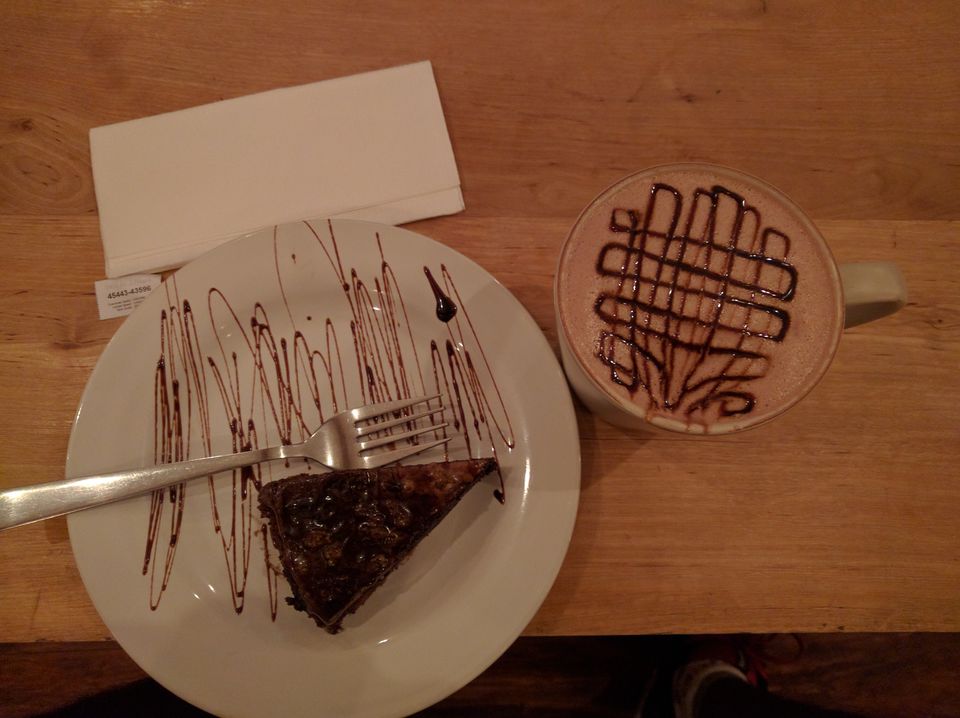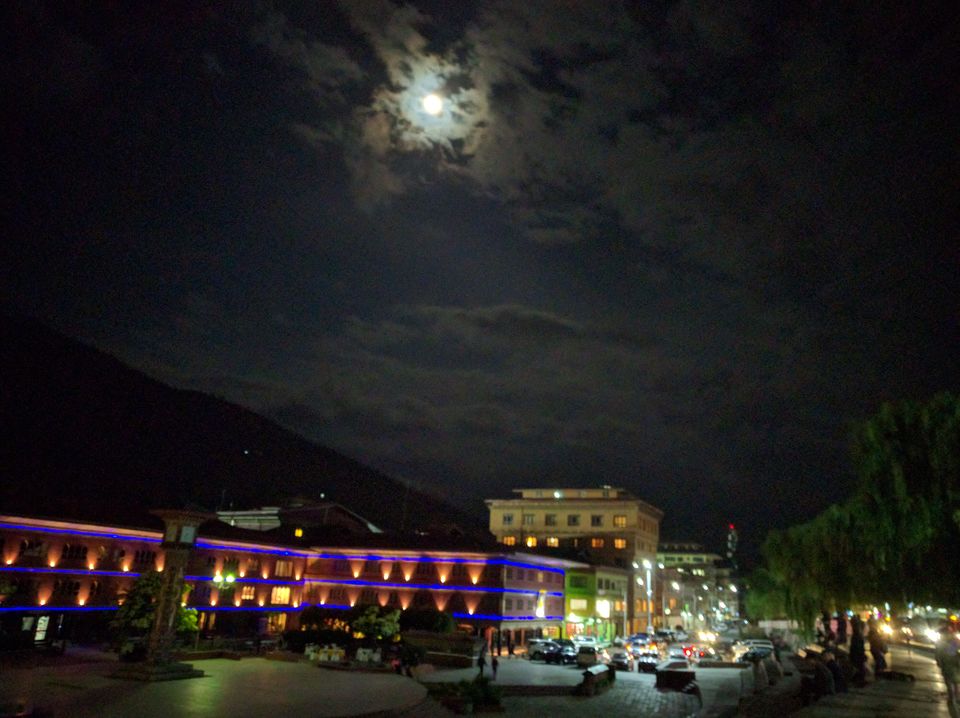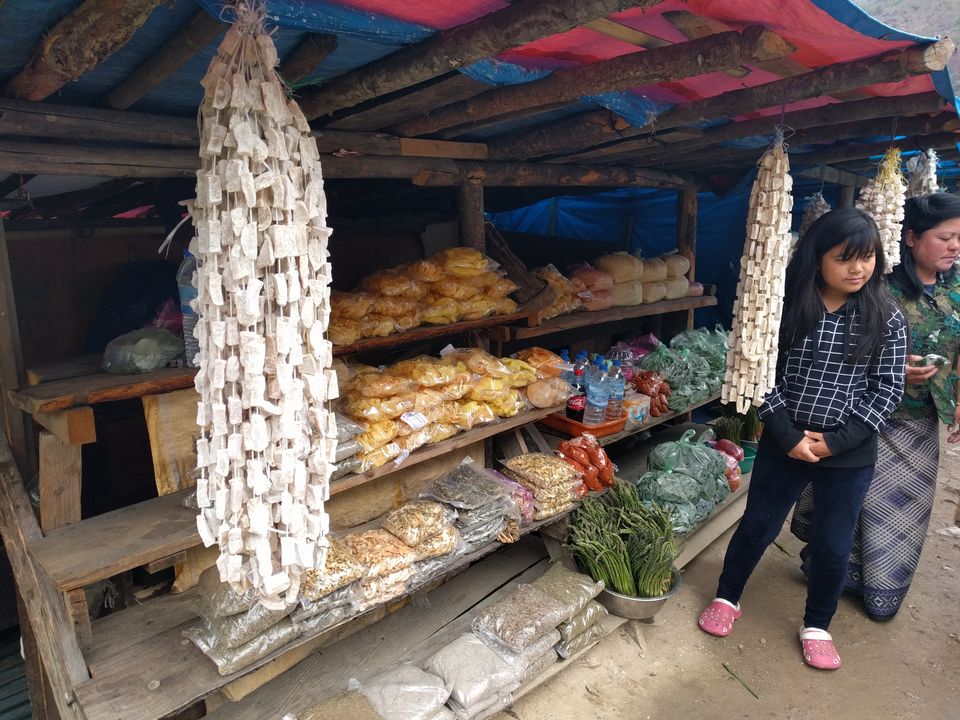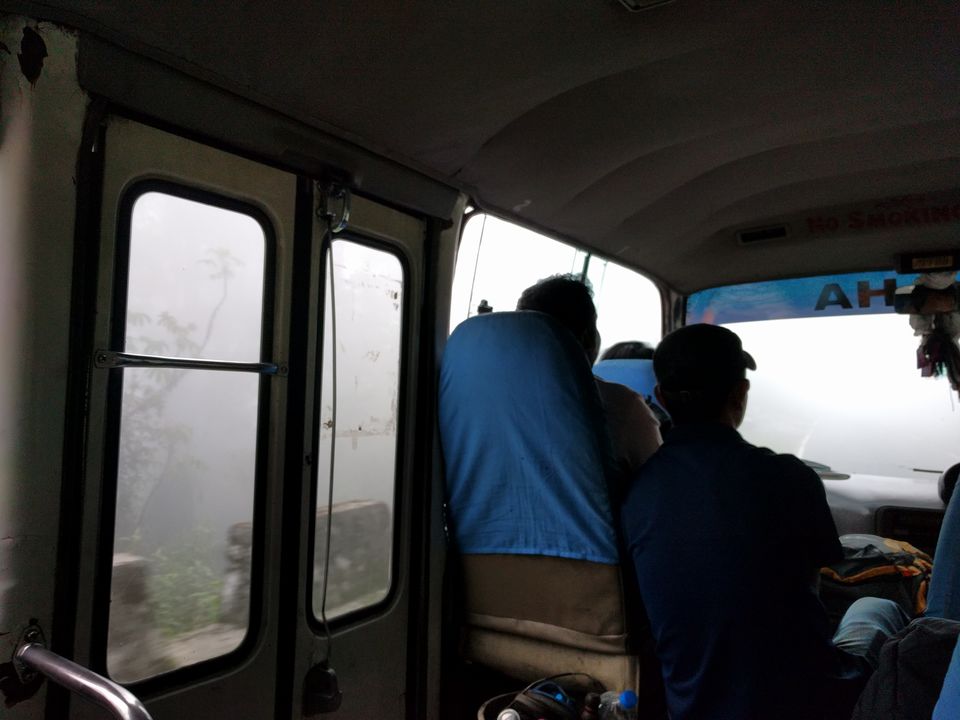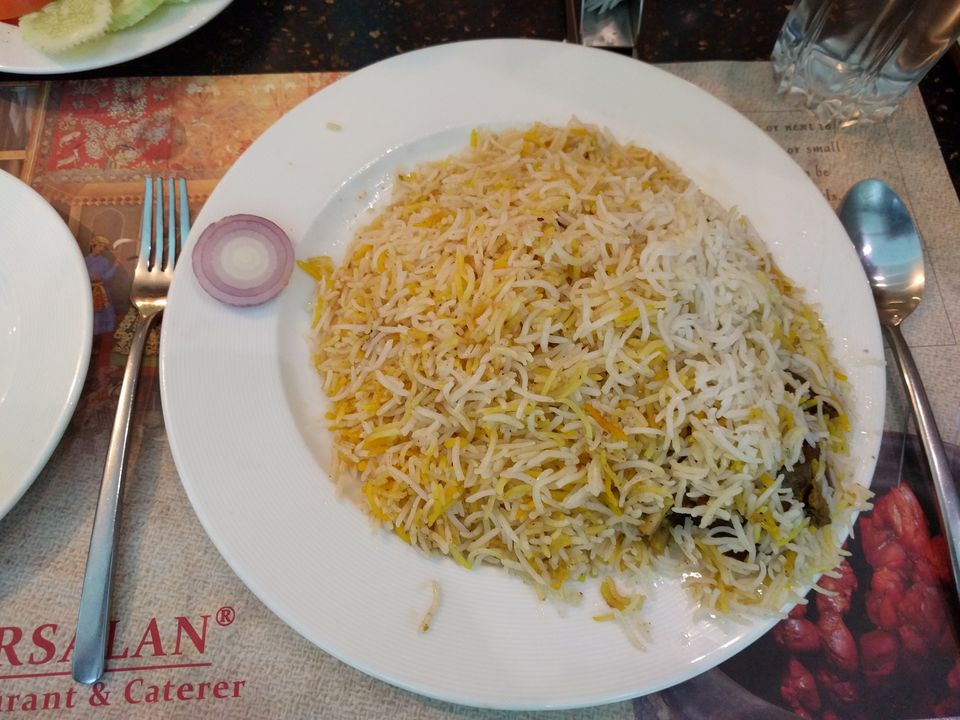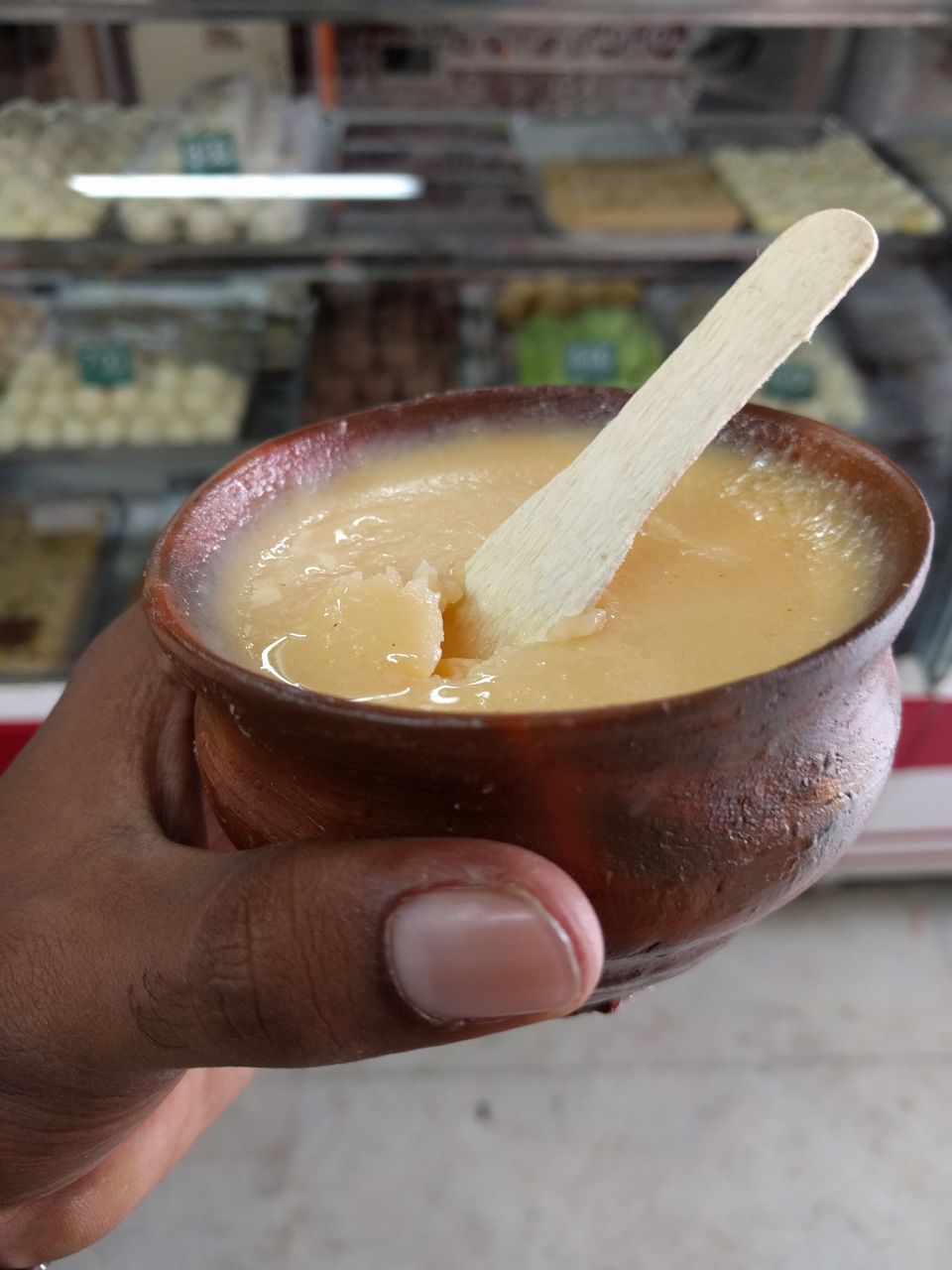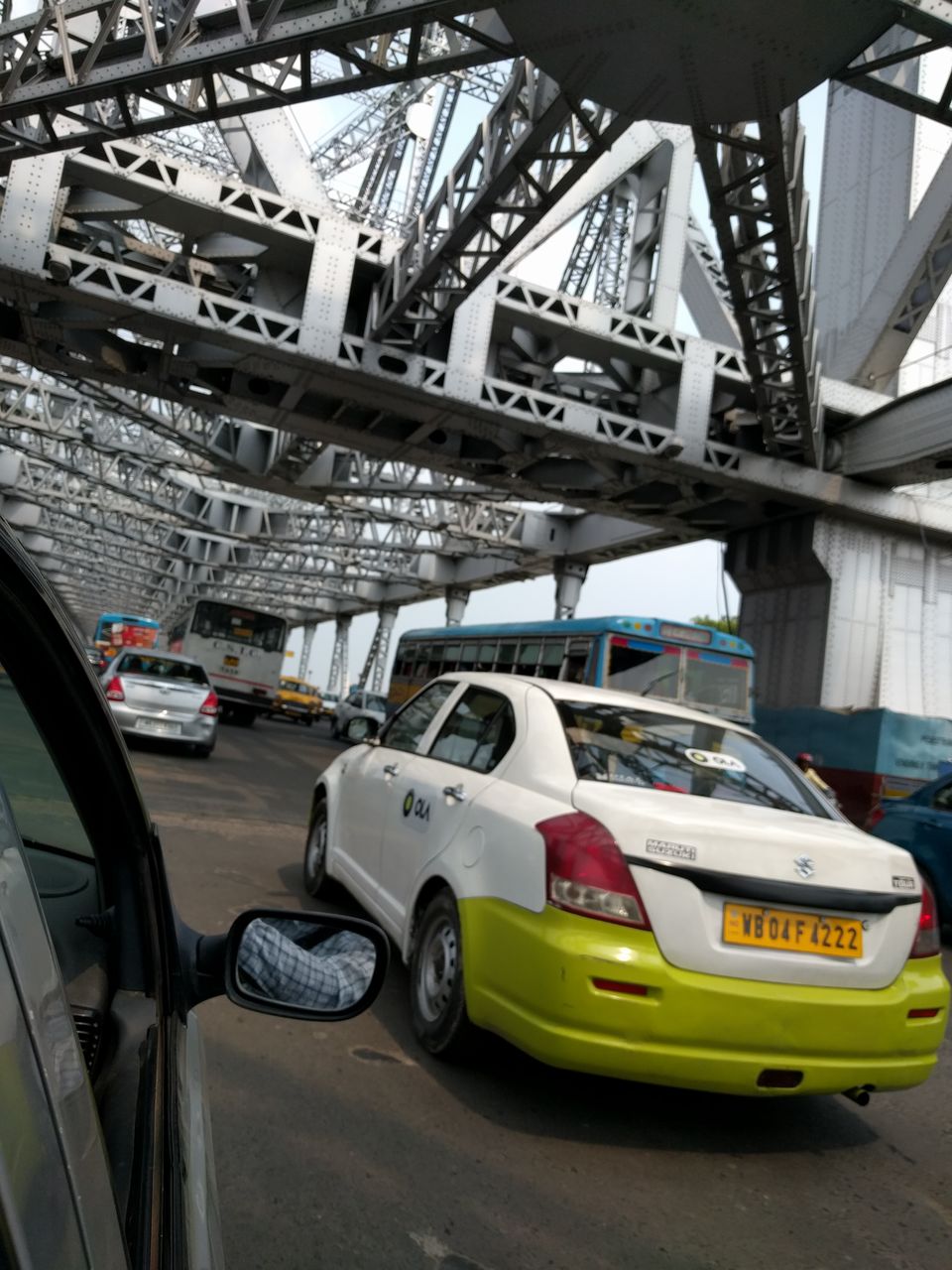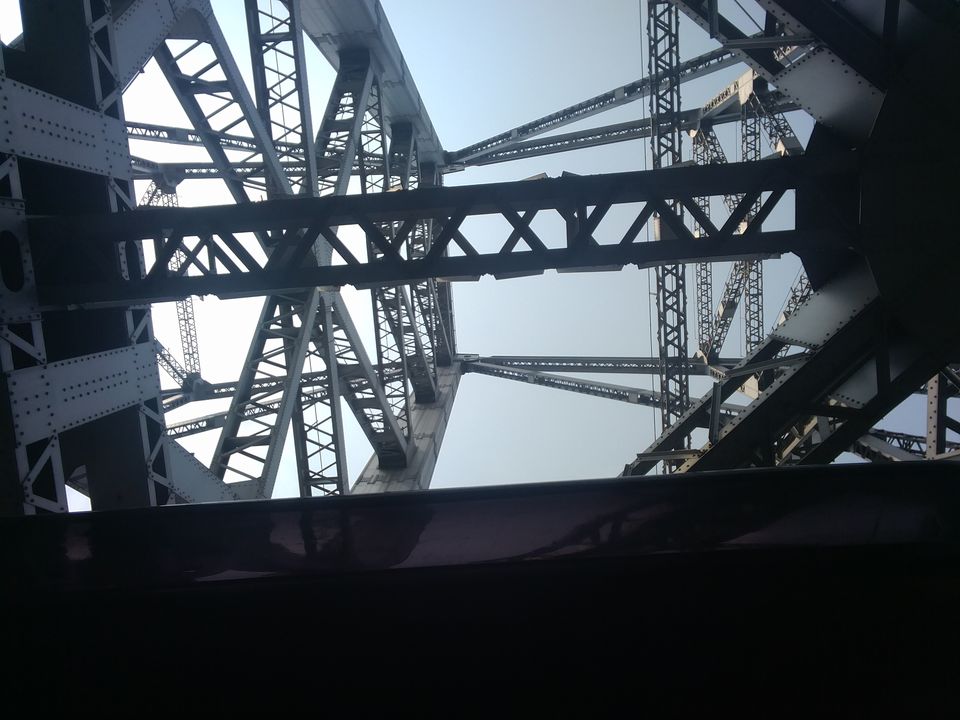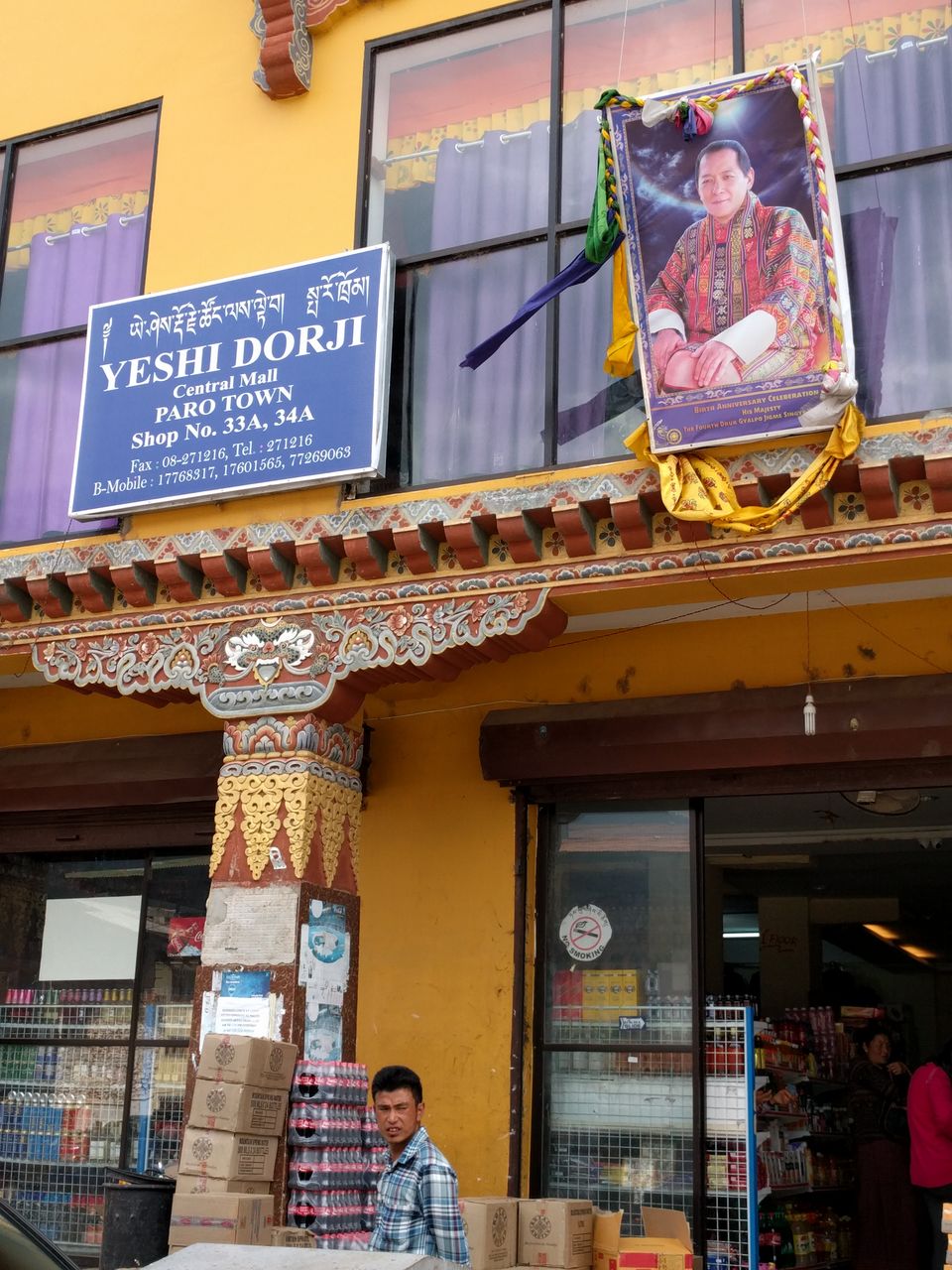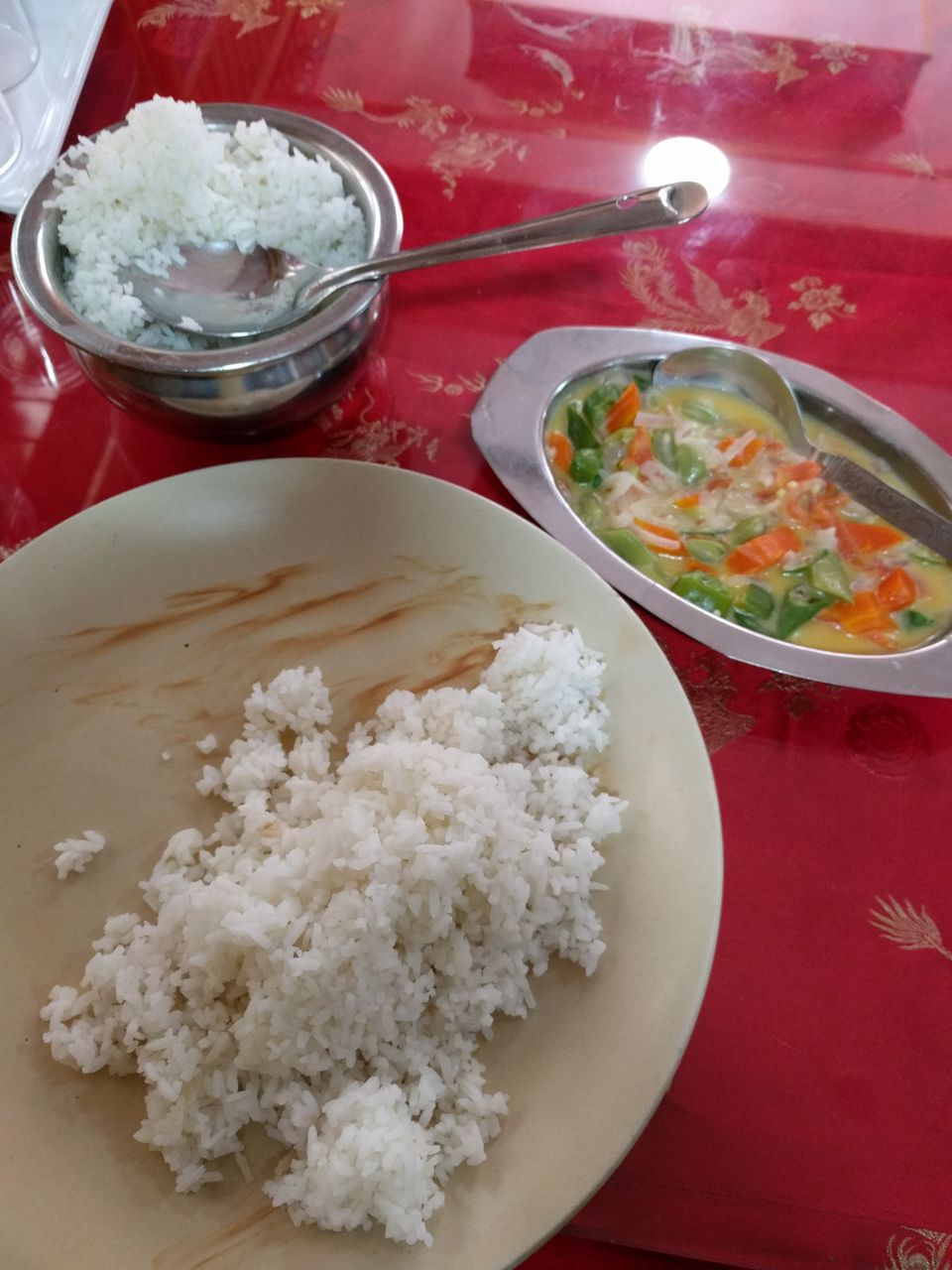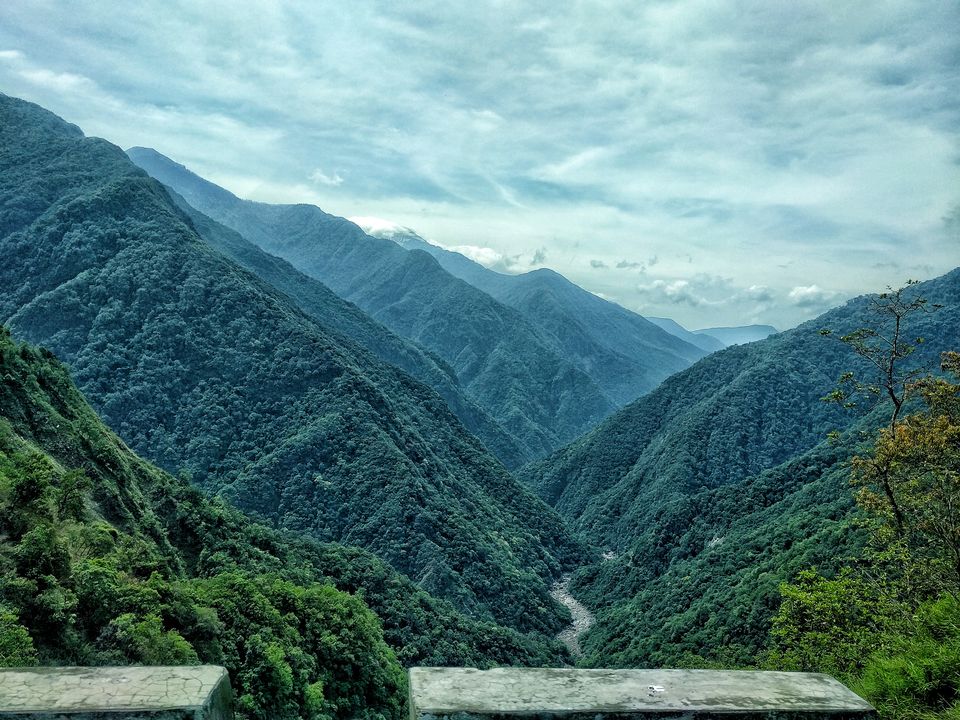 Factors to choose Bhutan:
Fresh, clean atmosphere!! That's for sure but one needs to opt physical activities like walking or something like cycling to get acclimatized.
Can be reached by roads and trains, flights not mandatory.
No currency exchange is required, even the locals have no issue accepting Rs 500 and Rs 1000 notes.
Indian citizens have a HUGE ADVANTAGE over others!There's no need for VISAS!! :D You can easily get a permit with voters ID or a passport IF you don't posses either of these you gotta go to the Indian embassy(a lil walk from the border) where one can get any of their documents attested by an Indian official.
Traveler's tip: If travelling YOLO SOLO!
One needs to attach their filled up form that they'd provide at the immigration office with a xerox of their passport and a recent passport photo.
Wait for a group of tourists to arrive or find a friendly guy and request him or them to process your permit too after which you can unpin your permit and move on!
One can also approach a tour operator in Jaigaon and get their permit processed but under a charge!
As I went solo I literally followed the 2nd step (it's easier to get a permit if your a female solo traveler but it just ain't that way for a male), luckily I found a group of three who helped me get through the process even in the jam packed immigration office.
NOTE: DO NOT,don't choose a monday for the permit process and that too on a peak season, you'll for sure be jammed!! (as weekends are holidays)
How to get to Bhutan:
If SOLO and Broke, Trains are the best way to reach this destination!
Preferable stations:
Hasimara station- You'd have just like approx Half an hour drive to reach Pheuntsholing (Lesser tiredness)
NEW JALPAIGURI station- You'd have regular buses to Jaigaon but in my case,my train reached NJP by 6:30 am and luckily I boarded the bhutan government bus (stops at Golden plaza,Hill cart road), there are two buses per day(7:30 am and 1:30 pm).Ticket cost:Rs 140 (4 hrs drive to Pheunsholing)
Kolkata station- It's highly hectic one (kolkata -->siliguri-->Pheunsholing)
Things to carry:
2-4 passport photos
xerox of passport or voter id
original passport or voter id
Immigration Procedure:
If you wanna visit just Paro and Thimphu then the permit given at Pheunsholing(border town) is enough and it lasts for 7 days.
If you wanna visit Punakha, Phobjikha valley and Wangdue you'd have to extend your permit from the office at the end of norzi lam,thimphu. 
Journey of the Urban nomad in Bhutan!! ;)
On 14th I started my first solo trip to bhutan, took a train to Guwahati from Chennai Central. It was a journey of two days till NJP. My granny had packed food for my entire train journey as she was terrified of me eating outside food :D .Convincing my grand parents about the trip was hell alot tough but hey at the end of the day, they just want me to be safe!! :D
The main moto of my trip was to make as many friends as possible you know like people from various places,culture and backgrounds, that just made the whole trip a step above the rest! :)
In a click it got started made friends in the train shared many experiences and they even explained the pros and cons of travelling and travelling in solo particularly,instantly my learning process had started from Day 1!
On 16th, 6:30 am reached NJP, It was lil early,no crowd,and lil cold too took an auto to the tenzig norgay bus terminus and had no idea where the bhutan government bus stands and I had to search in a hurry because the bus will take off at 7:30 as i hoped but after a short walk across the bridge on the hill cart road, the sight of a single bus with the bhutan sticker standing at the golden plaza was a huge sign of relief!! It started drizzling all of a sudden and it just encouraged me to have a hot lemon tea next to the bus...
By 7:15 the bus had started its 4 hour journey to pheunsholing, through west bengal across the border of Bangladesh ,had a sleepy ride to pheunsholing and hungry,after looking at the crowd in the permit office even my hunger was done by the shock!!:( . Never witnessed such a jam packed crowd other than in the Tirupati !!
Traveler's tip:
There are few taxi drivers who would misguide you and charge in Pheunsholing.Be little careful:)
Get a pre paid bhutan sim(B-mobile,Tashicell) opp to the office
I was kinda hopeless but was trying to find other alternatives and there i saw few people from my bus had been standing in the queue and that's that after a loong 5 hours of standing and getting crushed in the crowd we finally retrive our permint!! SIGHhh(a sign of relief)....
We unpined our permits and headed our own ways by that time my plans for Paro the same old day became harder and harder as it was like 6 in the evening, taxis charging 5K for the trip and many were "tourist traps", standing there on the streets had no clue but with a stroke of luck i met a good hearted taxi driver who drove me to the stand stating that there was a sharing taxi to paro and my hopes were all up in a jiffy.. YAY!! Paid Rs700 to paro and it was already pretty dark and I was tired AF!!!
While traversing through the forests of bhutan to paro that late at night I never thought my adventure would start right away!! I was drowsy and the shouts of people woke me up to my nerves with one big tree right in front of our car!! It was a close call, a few minutes earlier it would hav been right on top of us!! (It was raining and its common to witness such things).
Traveler's tip: Please do avoid night journeys!!
Reached Paro by 11:30pm luckily I had already called up my hotel Phunsum to allot a room(Rs 1000) and made a couple of friends including the taxi driver(Mr Chimi) and a young lad who shared his future plans joining colleges in punjab and so on...
Was just dying to use the hot bath tub after traveling for two consecutive days!!
The Paro Days!
On 17th, One foggy day took the whole day off, went to the nearby places had local food(ema datshi) and had smoke fuming out of my ears!!!! It was CHILLIiiiiii!!!!! Damn!!! The whole dish!! but yeah it did heat up my body against the cold... Had a one hour walk to visit Kirchu Lhakhang with and returned using a shared taxi for Rs 30. The walk was just a warm up for the big day tomorrow;D In the eveining had my SUJA(butter tea) and it did taste pretty good!!
On 18th, The sun shining and a clear blue sky with snow capped mountains visible at a distance,this was the perfect day to CONQUER the Tiger's nest cave a.k.a Taktsang monastery, started my journey to the base by 6:30 am(the sun was shining well and good) with a prebooked taxi which Mr Chimi had arranged a taxi -Rs 600 for pickup and drop--> reached the base by 7:00 am and had started my trek up the mountain. At the same time I had met a group of indian tourists(two men in their 50's) who were to my astonishment were as fit as i was!! :O . We together used one unifrom pace to scale up the mountain in just 1.5hours (even my hotel staff was shocked by that time) she stated that "Usually tourists easily take above 3 hours" and aslo said she herself takes 2 hours to reach the monastery!! I was shocked not by my time of completion but by the fitness,those gentlemen possesed!! Amazing!!
At the Halfway we had the Cafeteria but with such a pace we had, we never wanted to slow down, we kept climbing!! After the cafe the climb becomes little easier compared to the start.Awhile later... there it was The World Renowned Cave where Guru rinpoche, The Father of Buddhism in Bhutan had meditated for 3 years, 3 months, 3 minutes and 3 seconds. We had all our time to spend in the cave and had also meditated for an hour maybe in the same room where the great Guru Rinpoche had meditated!! One kind of a feel it was,with the cold breeze flowing in and out of the cave.
Traveler's tip:
Start as early as possible to avoid the crowd.
Wear any comfortable trekking shoes,jeans and also carry a jacket as it might get cold as the altitude increases.
Do not take the shortcuts of the monks(you'd tire yourself and there's also chances of getting AMS), so please don't.
At the temple, you'd find coloured wheel chips and holy water and do not hesitate to have them
There's a cave behind the temple,please do explore it (most of the operators avoid the place),it had a tiny risk element not a big deal.
Carry a backpack for snacks,etc you'd be provided with lockers at the temple.
Encourage the climbers on your way back! :)
The return was mostly downhill but still it takes one hour to get to the base!! Earlier that day I had requested my taxi driver (Mr Lha) to get me a bus ticket to Thimphu(Rs 50) which was at 2:00pm after the trek had my lunch packed and started a 2-3 hour ride to the Capital city. As i knew it was the peak season I thought I had no chance finding any rooms so i opted for a cheap saty at the Center lodge(Rs 600) just for one night, which sucked big time!!! No hot water, room stinked!! eww!
As i was taking a walk by the Norzi lam, along side the clock tower, just asked few locals for the best cafe in town and they suggested these two
As I was tired with the trek and travel today I chose to go to Ambient cafe as it was te closer one. Had a nice cup of hot chocolate and what cafe is complete without wifi!? Wifi was my saviour during my times of need!. Contacted my friend who provided me number of a local taxi diver in Thimphu.(Mrs Ugen) but as she was constructing her new house in paro she suggested me one COOL Thimphu driver(Mrs Dhama). Next day s plan-
get permit extension at norzi lam--> Punakha
Head to Punakha ASAP!!
The Thimphu Days!
On 19th, Checked out!! Atlast,Mrs Dhama had picked me up from the hotel and the permit extentsion office is just walkable distance in Norzi lam. As i was solo the officials did give me a thorough stare and then agreed to give me permission to Punakha.
Things to do to get an extension:
Fill the form that they provide at the office.
Pin it with a xerox copy of your permit
Traveler's tip:
Get permit for Phobjikha and Wangdue too(visit the valley and the gangtey monastery).
Dress a little formal when you visit the office.
The officials requested me to come an hour later to receive the extension.By that time I had asked Mrs dhama to help me find a a cheap room and Well she offered me one of the best hotels-->The New grand,Norzi lam and it's pretty cheap(Rs 800) with free wifi and Garam Paani!! YAY!!
Had Mix veggie Datshi and rice for breakfast and we started a 2.5 hour drive to Punakha.On our way had a stop at the Dochula pass(a muat see), had a little photoshoot and took off!!To be honest, the roads after the pass were jus being built and the dust was way above the limit!!
Punakha was HOOOOTTT!!:O Due to its lower altitude than that of Thimphu.The Dzong of Punakha was One of the biggest I've ever seen!! Sitting right along side two rivers! Superb location but it has the chances of being hit by flash floods from the ever melting glaciers! : It was way too hot to stay for long though and thus we started to Thimphu. On our way Mrs Dhama had stopped at a local Farmer's market to get some produce. It's always nice to see people farm veggies using no pesticides and all!!
Faith In Humanity Restored!! :D
Returned back to the hotel, tired had a nice warm bath and headed straight to The ambient but closed as it was a thursday so ended up going to a nearby place called the Lily I guess and was little costly too but served pretty good cheese cakes! :P and off to bed!! POOF!!
On 20th, My last day in Thimphu!!. Woke up early, had my breakfast and had started my walk to Changangkha lhakhang!! As I had said earlier a true diamond in thimphu right on top of a ridge, gives you the perfect view of thimphu,one can spend their evening time there relaxed and taking in that beautiful sight!! The walk from norzi lam to the temple was all uphill(pretty good climb) after you reach the base you'd hav steps to climb but that's no big deal and the climate was cloudy and at the top the drizzles started !! Spent an hour there maybe, found prayer books written in Dzongkha(the language of the dzongs) and took a different path while getting down, where you could find people smoking in the bushes!! LOL!!:P (FYI:Smoking is prohibited in Bhutan).
I heard that The Zone cafe offers Yak meat and then i head straight to the place have a nice yak burger with apple juice,definitely filling THAT'S for sure!!:D
After a filled tummy, I walk to the Post office HQ of Bhutan in Thimphu, where one can create their own stamps which actually WORKS!! :D I made stamps of few of my craziest moments in life!! :P :D
Next stop was the Centenary's market, it started to rain pretty heavily and thus returning to the hotel seemed to be a better idea as I had to pack my stuffs for my return journey.
As the night approached, The Mojo Park is definitely the place to be!! The coolest place to relax and unwind!! Thee best place for live music right at the heart of Thimphu.Spent the night with the locals playing blues in the background!! Hmmmm!!!
The Return Journey:Shu lay log jay ge! (Good bye in Dzongkha!)
On 21st, Boarded the bus to pheunsholing(7:00 am),crossed the border by (12:15 pm) and I had already met few guys in Thimphu(going to siliguri) we immediately caught a taxi to siliguri(Rs 800) reached siliguri by (3:30pm) had lunch and they were kind enough to let me stay in their hotel room for a couple of hours!! I had booked a bus from Siliguri to Kolkata via Red bus (Rs 1200) which departed by 6:45pm. Had an overnight journey, reaching Kolkata by 10:30am.
On 22nd, A friend of my dad recieved me at Dharmatala kolkata bus stop, booked a room for (Rs 500),had my first Kolkata biriyani at Arsalan and we headed straight to a local sweet shop to have my Mishti Doi, a custard consistancy sweet yogurt!! Theee best yogurt dish I've ever had!! Thee best!! YUMMMM!!! There are two flavours the normal and the mango flavoured!! I had like a big pot of mango doi in my hands and had food till the brink of my neck!! Completely full!! :D
I return back to my room and head straight to the airport to Chennai!!
And thus my experience rich solo trip to the Land of the Thunder Dragon comes to an end.
Kadrin chhe la Druk! (Thank you bhutan!)