Trip : Chennai - Pondicherry - Panchavadi - Chennai
Trip Dates : August 29, 30 2014
Trip Mates : Karthik and family
Day-1
Chennai (Tambaram) to Pondicherry ~ 140 kms
With sudden planning, we start the trip to Pondicherry around 11:30 AM in the morning. With no stops inbetween, we reached Auroville around 2 PM. One had to reach Auroville through a 8 KM diversion after reaching Pondicherry near Bommayapalayam. There are enough direction boards for anyone to reach Auroville. There is partially shaded parking at Auroville. It takes around 20 minutes by walk from the parking area to the Matri Mandir. The view of Matri Mandir can be seen only during timings : Mon to Sat : 09:30-12:30 and 02:00 - 04:00 and Sunday : 09:30 to 12:30 only. All along the way there are boards that give names of flowers and relevant information. The walk is quite shaded. One can also take free cab-van service between the parking lot to the Auroville view point.
The access to meditation place is restricted to public and a viewing from distant is allowed. However, there are videos and exhibition at the visitors' information centre near the parking lot for anyone to know more information. One can spent close to 60-90 minutes in this place.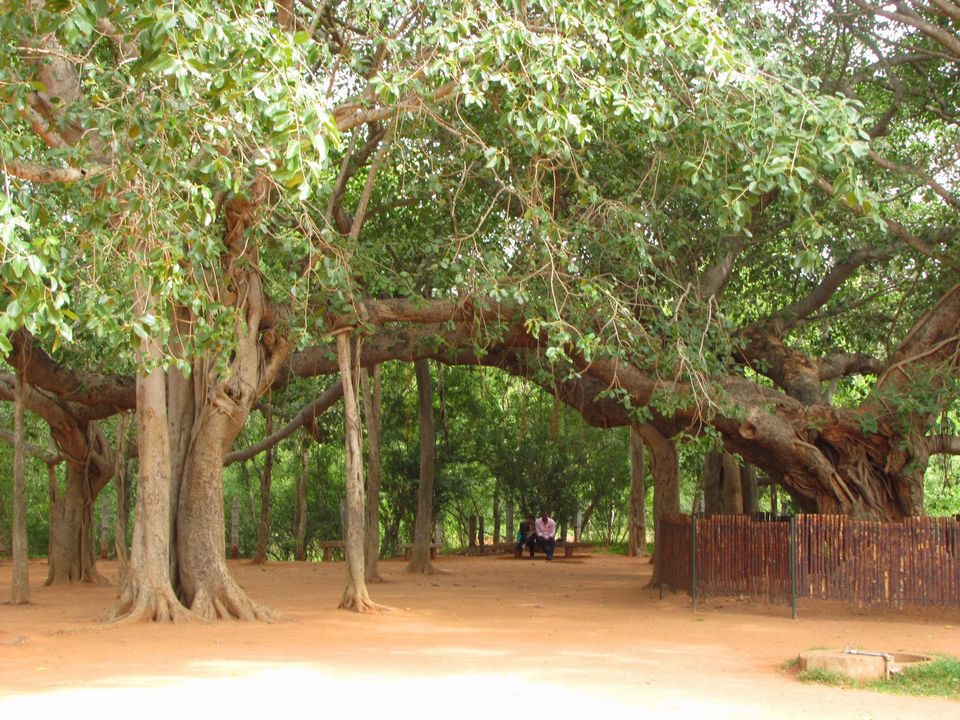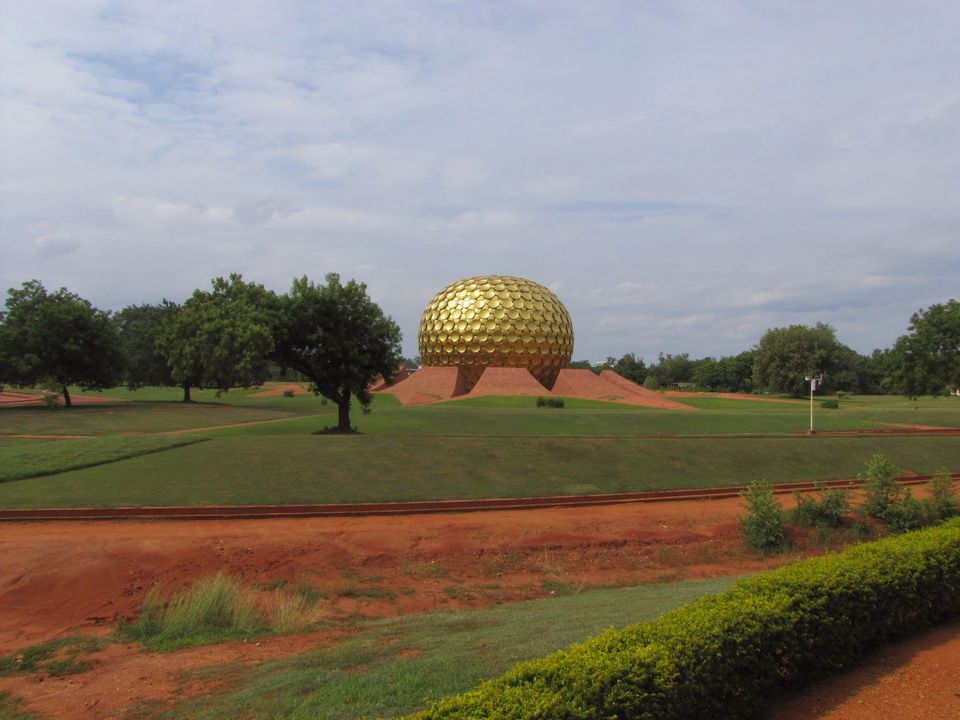 After Auroville, we decided to check-in @ Hotel Surguru near the Ajanta Signal. We had booked rooms here and checked in around 4 PM. After a refresh, we went to the beach side and spent around couple of hours around the beach. We came back near the Bharathi Park and parked the car to go to Manakula Vinayakar Temple. Since it was Vinayaka Chathurthi, the crowd is quite high and we decided to come the next day.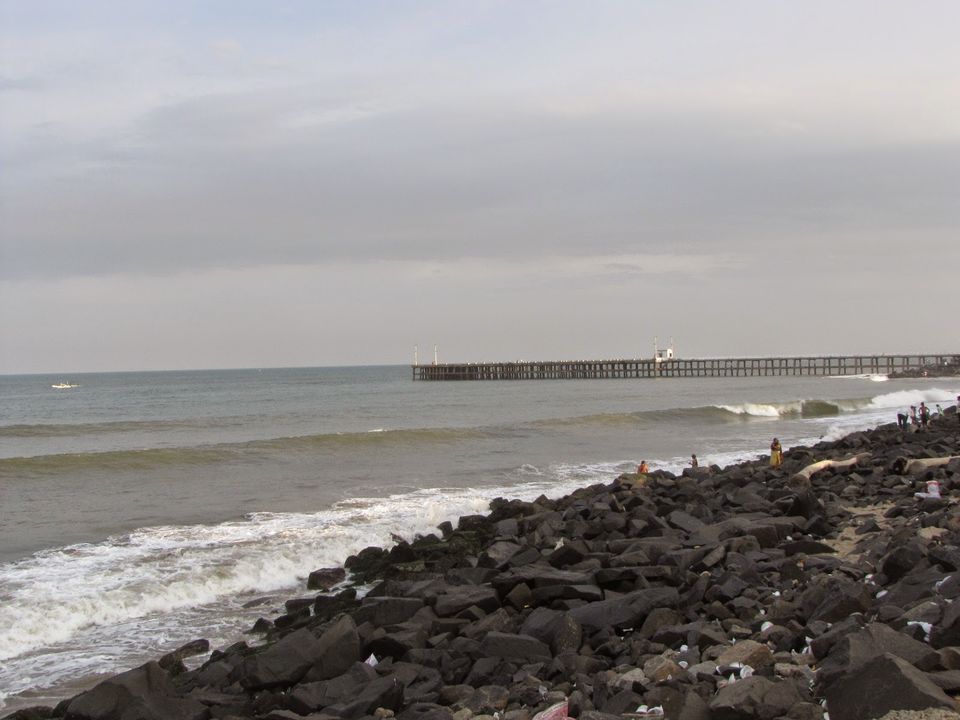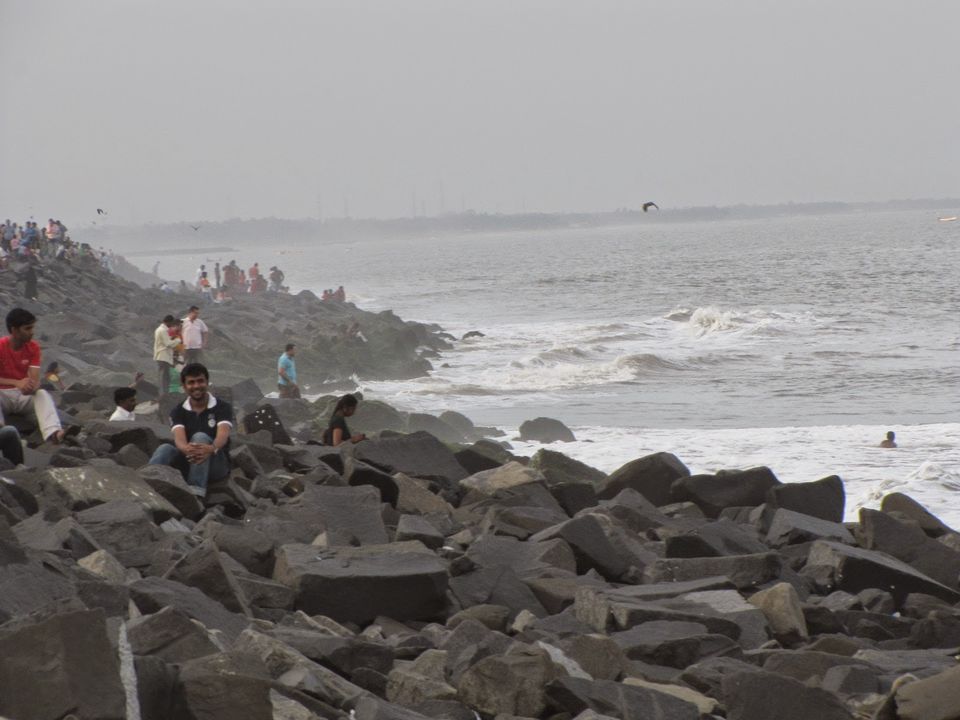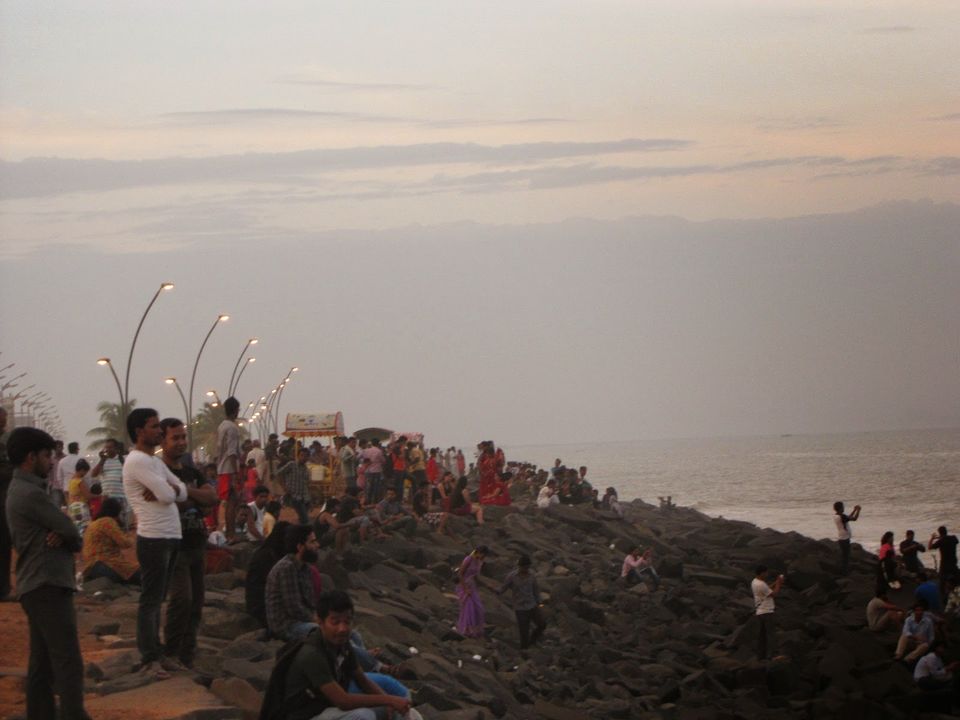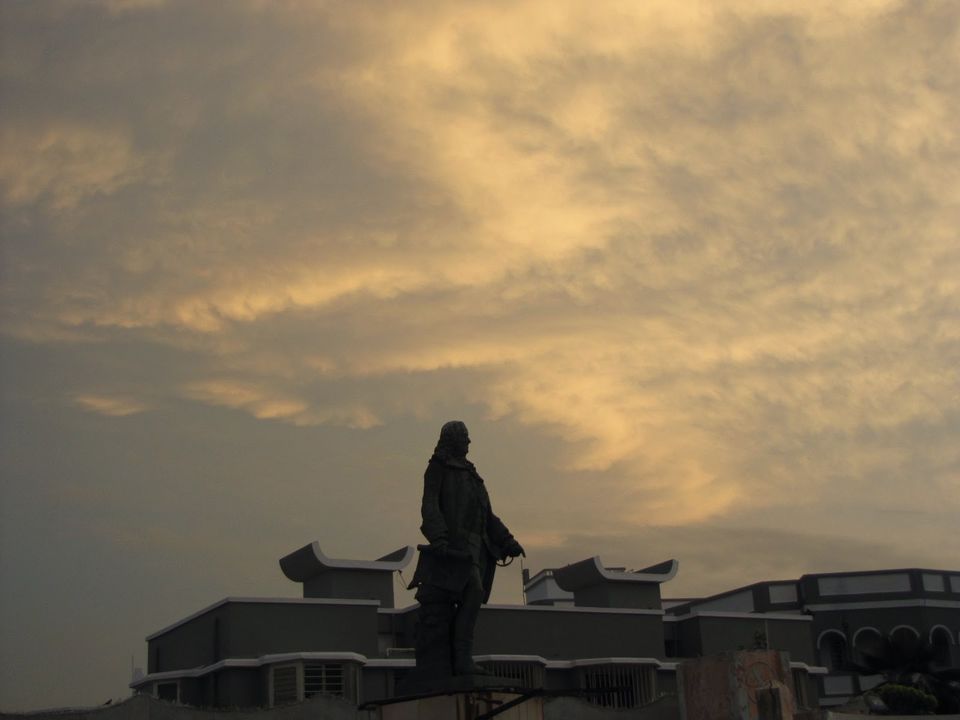 Had some South Indian dinner at A2B near the temple and some French cuisine at Hotel Spice Route in Rue Dumas.
Day-2
We visited the Manakula Vinayakar temple around 07:30 and had a good dharshan. We completed our breakfast at A2B and visited the Sri Aurobindo Ashram. One has to leave chappals outside the Ashram and can visit the place in utter silence. The Ashram is just couple of lanes from the Vinayakar temple.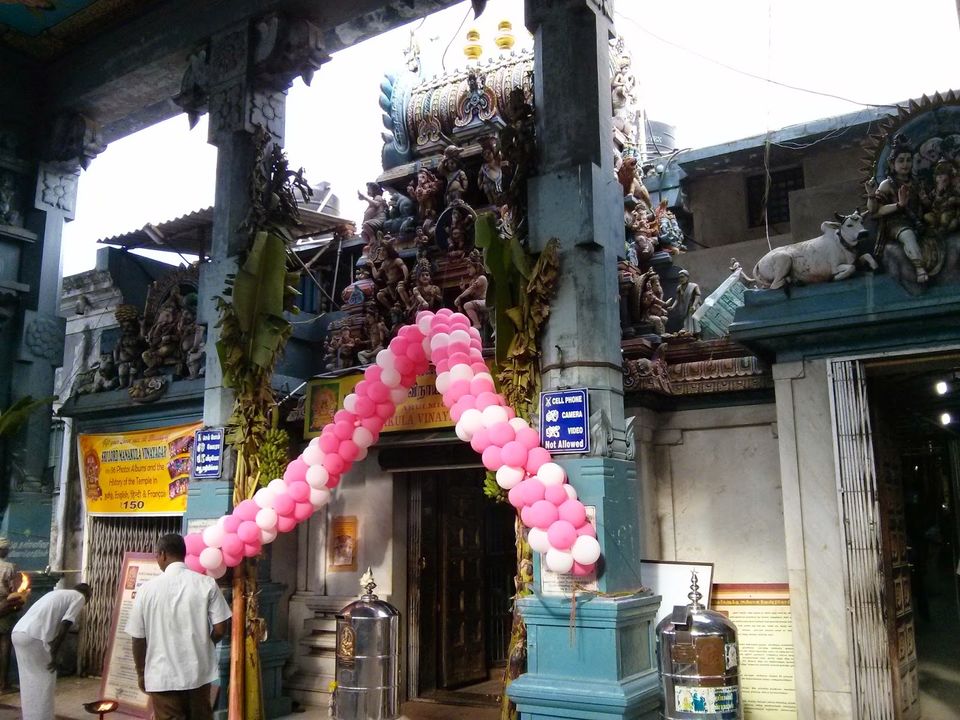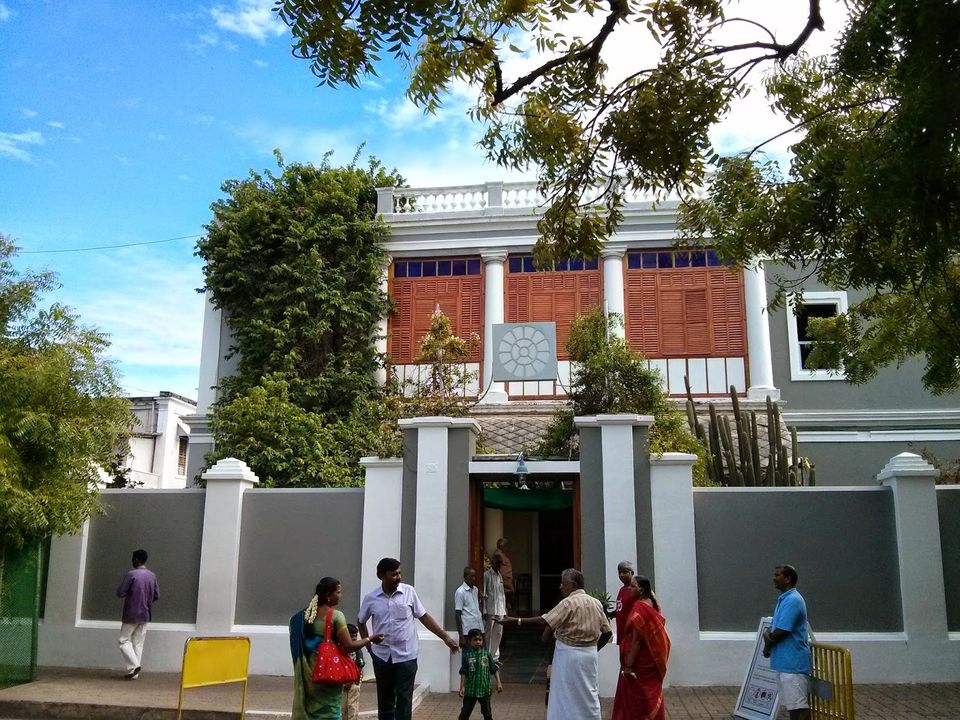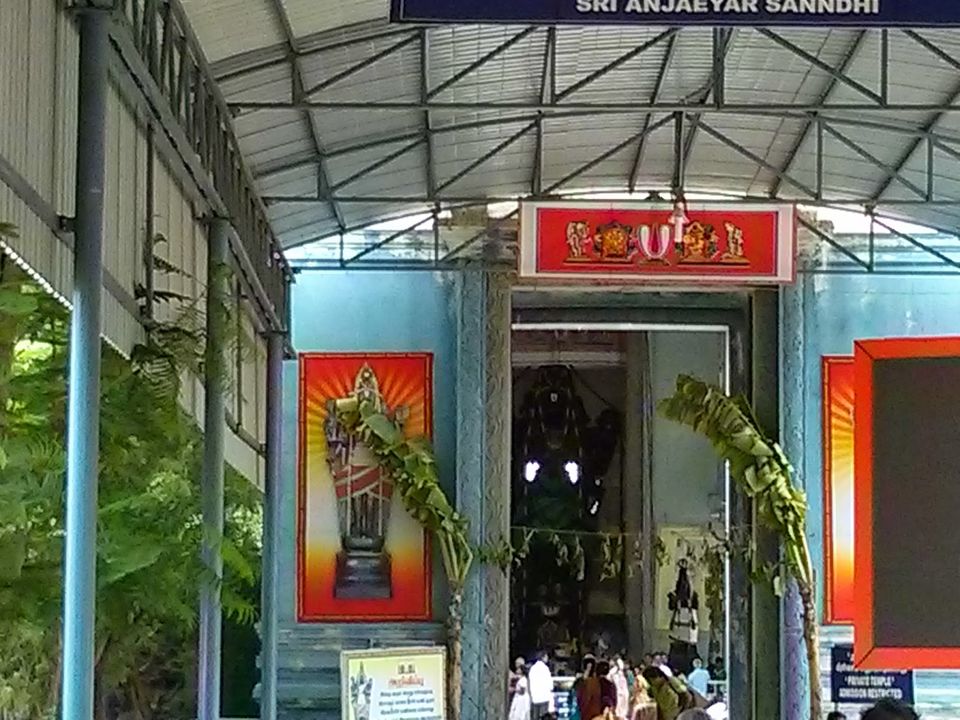 We checked out at 09:30 and drove towards Panchavadi Anjenyar temple. It is around 10-11 kms from Pondicherry. The temple is on the Pondicherry-Thindivanam route. We returned back to Chennai through the Thindivanam - Chennai route.