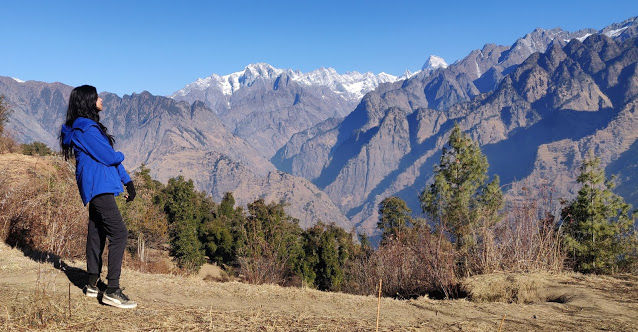 Most of the people who visit Auli consider it as a SKII resort and prefer to go to this place during snowfall. But this place has a lot more to offer.
Dehradun to Auli(Day 1)
I took the cab from Dehradun Airport and started my journey towards Auli. Distance from Dehradun to Auli is close to 300 kilometers but it took me 12 hours to complete the journey. Road construction is in progress and there was heavy traffic. It is going to remain the same for at least next 2 years and hence I suggest to break this itinerary in 2 days. Visit Rishikesh and spend a night at Rudraprayag.
The highlight of the first day was river Ganga. As soon as I reached Rishikesh, I was tempted seeing Lakhman Jhula and wanted to spend some time on the bank of river Ganga. You will get many spots on the way to Rudraprayag and can pick any.
Trek to Gurson Bugyal Peak(Day 2)
I started by walking from my homestay to Auli GMVN(Garhwal Mandal Vikas Nigam) hotel where my trek guide was supposed to meet me. Earlier I was planning to take a chair lift service to reach Tower 10 but it was closed due to lunch break. It was a bright sunny day when I started trekking towards Auli artificial lake which is at Tower 10 but as soon as I reached there, sun was filled with clouds. Tower 10 is the SKII point in Auli and Auli artificial lake is used to feed snow guns to offer a good surface for skiing.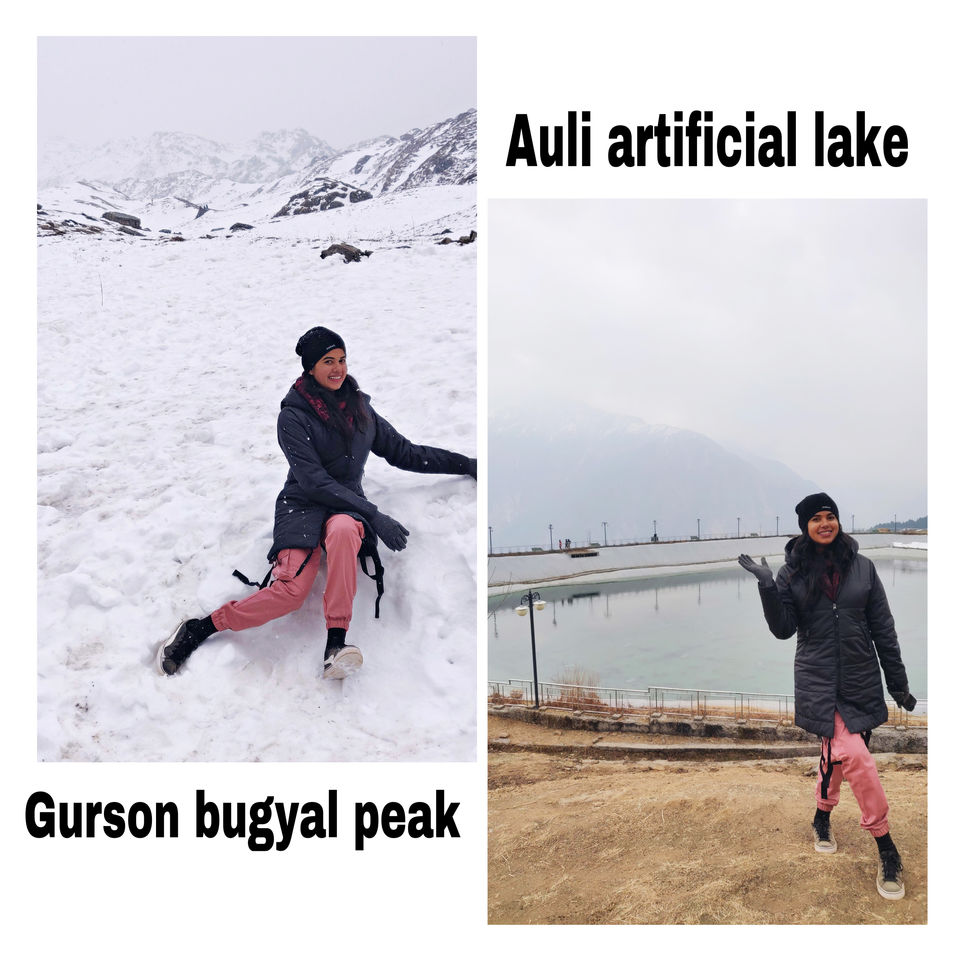 Gurson Bugyal is only 3-4 kilometers away from Auli lake and as I moved ahead , I was enjoying my time walking into woods and then towards the Gurson peak where it started snowing and the weather got quite chilled. It felt weather was changing every passing minute. Gurson Bugyal and SKII is a one day activity in Auli. Most of the people visit Auli for these activities but I am glad I stayed there four nights and discovered new views of the villages near by.
Exploring near by places(Day 3 and Day 4)
It was a relaxing day. I woke to this wonderful view and visited the near by farm area. In the evening time, I went on a walk to village Parsari and spent some soothing time there.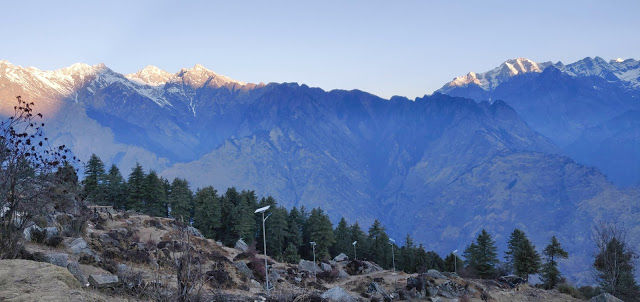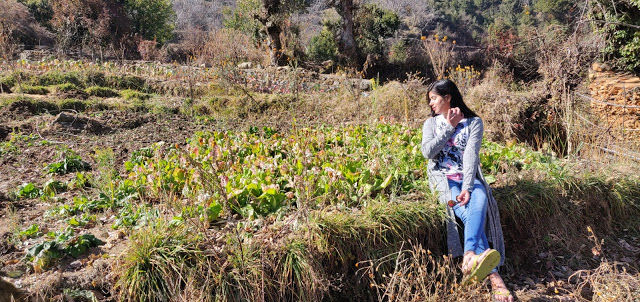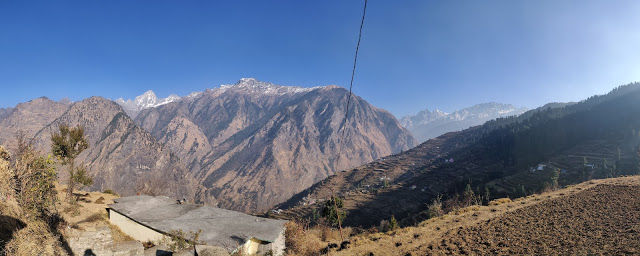 There are multiple points which you can explore while hiking. Add this part in your itinerary only when you are open for experiences other than just considering it as a place covered with snow.
Best way to commute from Joshimath to Auli
Distance from Joshimath to Auli is 11 kilometers. You can take your rented cab or car to Auli but during snowfall, road gets blocked and ropeway is the only option left to reach Auli. This ropeway is the Asia's second largest ropeway after Gulmarg and offers fascinating views. But sometimes it becomes challenging to get tickets for ropeway. You will get it easily if you have an advance booking at hotel or homestay in Auli but if you don't have that, chances of getting a confirmed ropeway ticket depends upon the availability.
I stayed in a homestay close to Auli on a Joshimath-Auli road and used my cab to reach there.
Where to stay in Auli
You can either stay at Joshimath or Auli but I would recommend you to stay in Auli if you wish to live like locals. I spent my days there at a homestay which was a great experience.