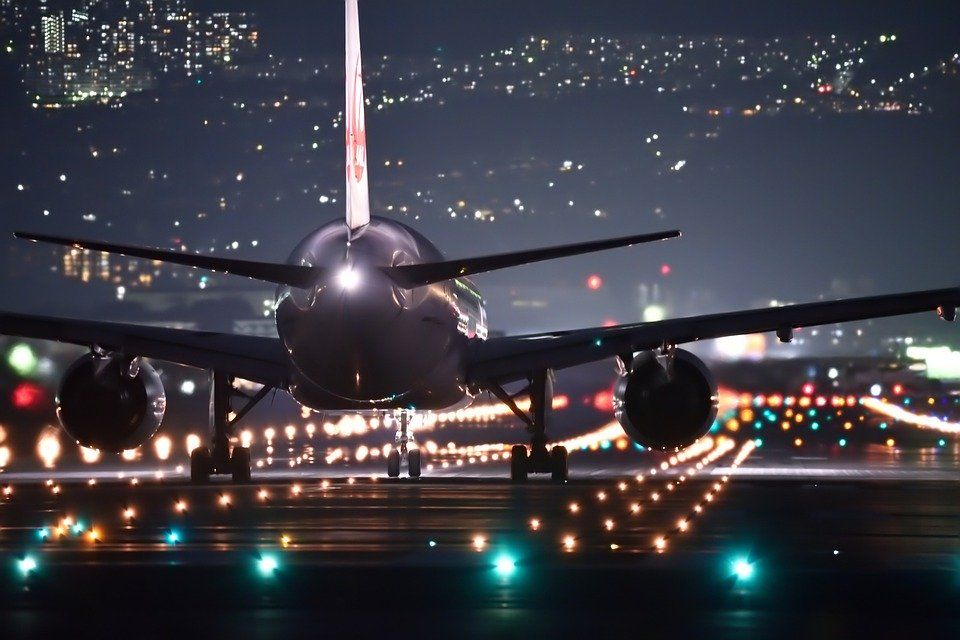 Summers are knocking at the door again and with summer break just around the corner, it's time to pack your bags and spend some quality time with your family.. India has no dearth of destinations that offer a scenic family getaway in the cool and homely company of the hills. To help you with the daunting task of picking the next destination for you and your family, this summer, here's a list of the best Indian hill stations that have operational and affordable flight services to make your journey faster, easier and more comfortable:
A visit to Ladakh is a feast for the eyes. Jagged mountain peaks, crystalline lakes and endless stretches of lush green meadows make up the ethereal topography of the UT. Known as the land of high passes, Ladakh lies in the northern part of Jammu and Kashmir. Once an important stopover for trade routes, it has slowly transformed into a spiritual hub. Monasteries are perched on the top of craggy barren hills while the mystical sound of prayer wheels reverberate across its quiet valleys. If your family seeks a sought-after destination that sets every vacation apart from the previous one, then Ladakh is for you!
Shimla has been a favourite among travellers for ages now. The erstwhile summer capital of India during the British era is now the capital of Himachal Pradesh. Cool climate, panoramic views of imposing yet beautiful lush green hills, eye-catching hotels, colonial architecture, and mouth-watering cuisine are a few of the many reasons why Shimla tourism continues to woo global tourists every year. 'The queen of hills' has long been one of the most visited hill stations in India. Shimla is perfect for a family that wants to spend leisure time with touristy spots and shopping options on the itinerary.
The mountainous state of Uttarakhand boasts of some of the highest peaks in the world while the Himalayas have blessed this North Indian state with a bounty of sparkling rivers, verdant meadows and azure lakes. The enigmatic beauty of Uttarakhand has inspired many tales from mythology to the contemporary times. Indian mysticism, yoga, meditation and adventure all find home in Uttarakhand so there's something for everyone! Families looking to explore more touristy options can head to Mussourrie or Nainital, while the more adventurous groups can check out offbeat villages like Kausana and Mana, and multiple trekking options.
Although a small state, Sikkim is packed with mesmerising views and experiences to keep you engaged throughout your trip. The beautiful landscape is enhanced by its lush green meadows and snow-capped hills. If you and your family are seeking the untouched beauty of nature this summer, then Sikkim is the place for you! It is the window into the Northeast and thus, perfect for a family that wants a peek into the non-commercialised side of nature and experience life at higher altitudes.
Book your holiday in Sikkim today to avail the latest offers!
Famous for its many temples and ghats, Nashik is one of the holiest cities in India. For those looking for an offbeat vacation, there are the Sula Vineyards to explore. The eventful history of Nasik is evident through its various forts like Harihar Fort and Ramshej Fort. The Sita Gufa or the Cave of Sita is believed to be the spot from where Goddess Sita was abducted by Ravana, while Panchvati is believed to be the asylum of Lord Rama during his exile. The Trimbakeshwar Temple of Nasik is as much an architectural masterpiece as it is a religious centre. Carved intricately, this much-celebrated temple is perched on top of the Brahmagiri hills. Nashik is perfect for a family looking for a pilgrimage atop lush green hills and scenic surroundings.
The biggest offers on Maharashtra packages are calling you. Book now!
The first thing you do when in Kullu is visit the beautiful and majestic Great Himalayan National Park, which is home to more than 375 flora species and a plethora of fauna. Kullu's abundant nature can also prove to be quite luxurious and rejuvenating for families looking to take a break from their daily rut, this summer. The hot water springs of Manikaran, Vashisht and Kheerganga, all provide picturesque views of the mountains and meadows all around, giving you an experience like no other. Adventure sports like paragliding, white water rafting, river crossing, rock climbing, skiing and snowboarding make it all the more alluring for thrill seekers. If your family likes experiencing an amalgamation of cultures at the border of towns, then Kullu offers a stellar display of cultures, flavours and colours, all coming together to highlight the spirit of our country.
Book your package to Kullu today and save big with Tripoto!
Tripoto is currently offering great new deals and offers on all packages for the above destinations. So, if you haven't been to these places, now is the time to check them off your bucket list. Pack your bags and choose a suitable package today!
What do you think of this list? Share your experience on Tripoto to enlighten millions of fellow travellers in the world's biggest travel community.
Get travel inspiration from us daily! Save our number and send a Whatsapp message on 9599147110 to begin!