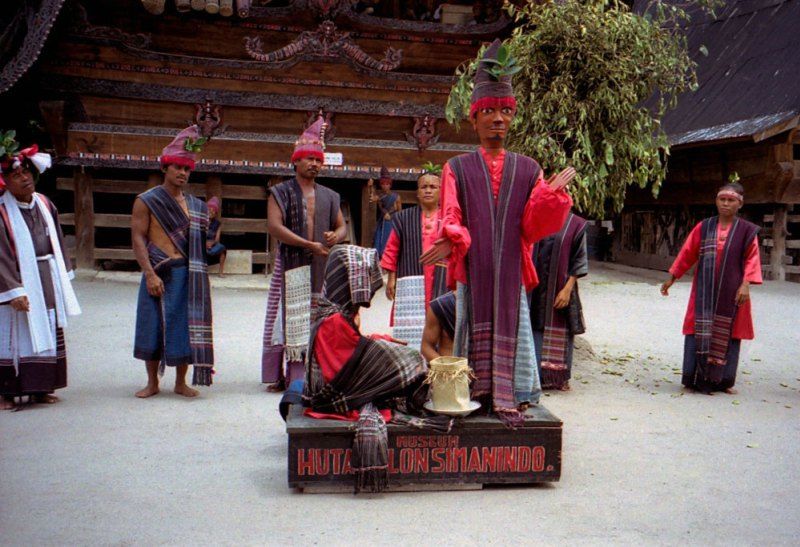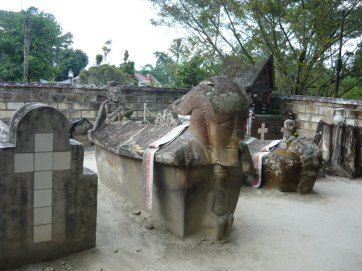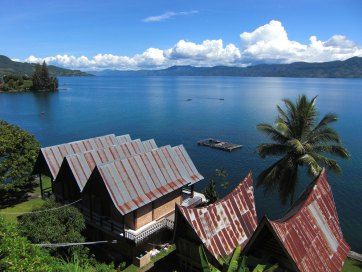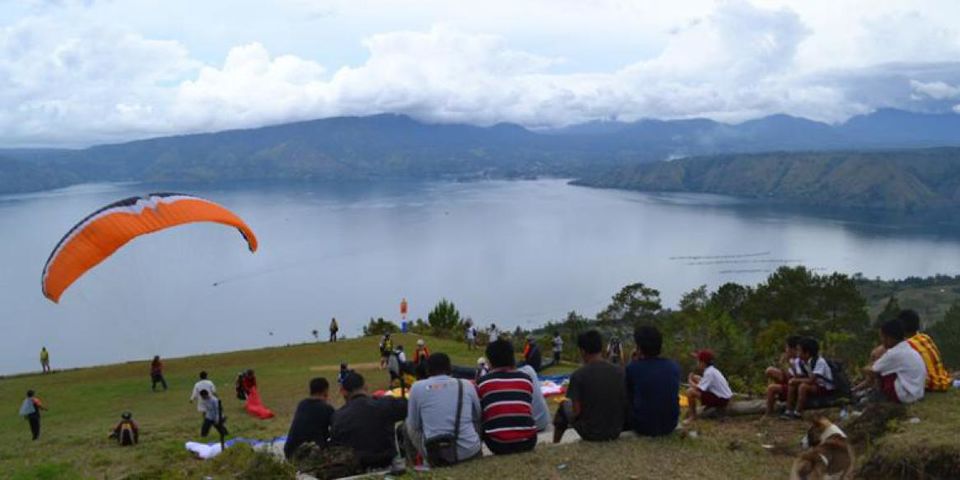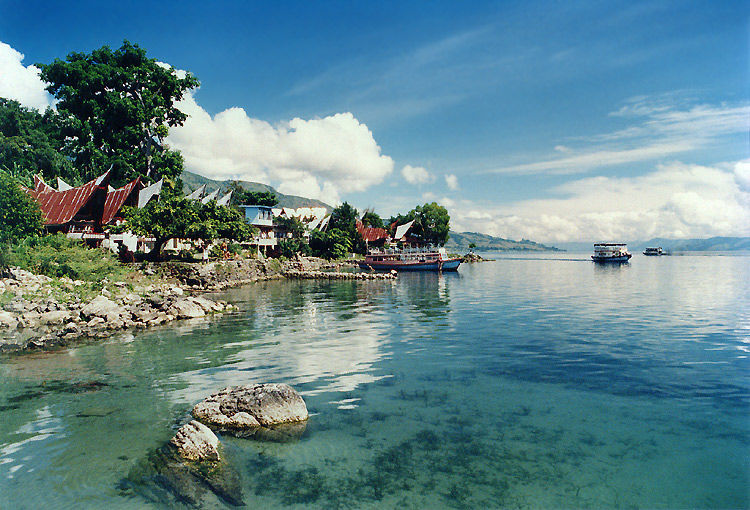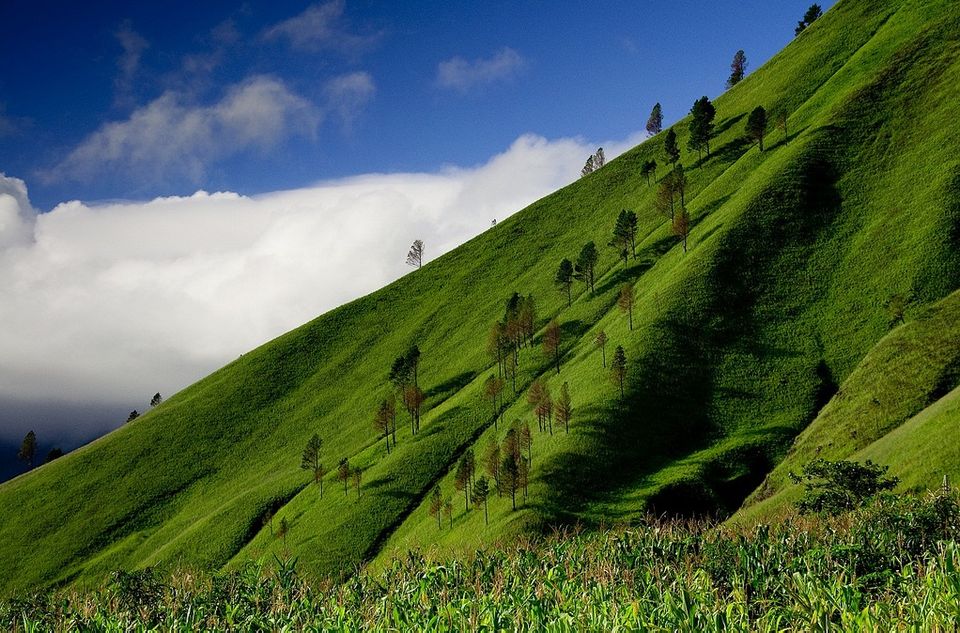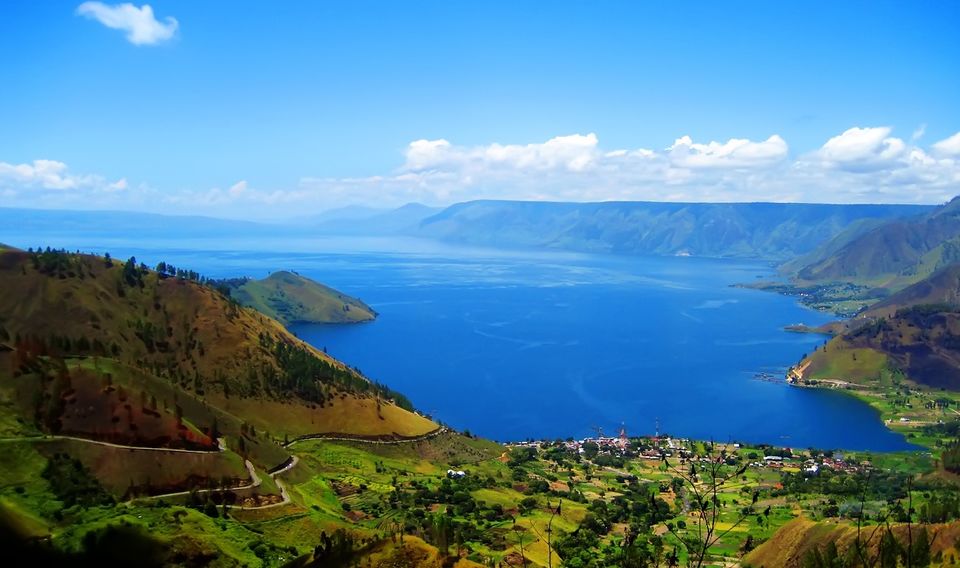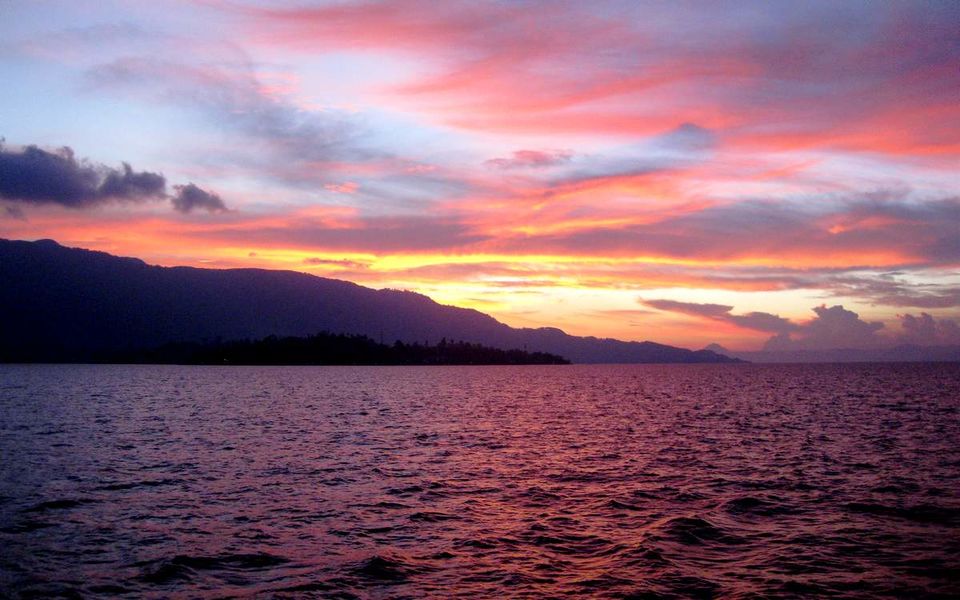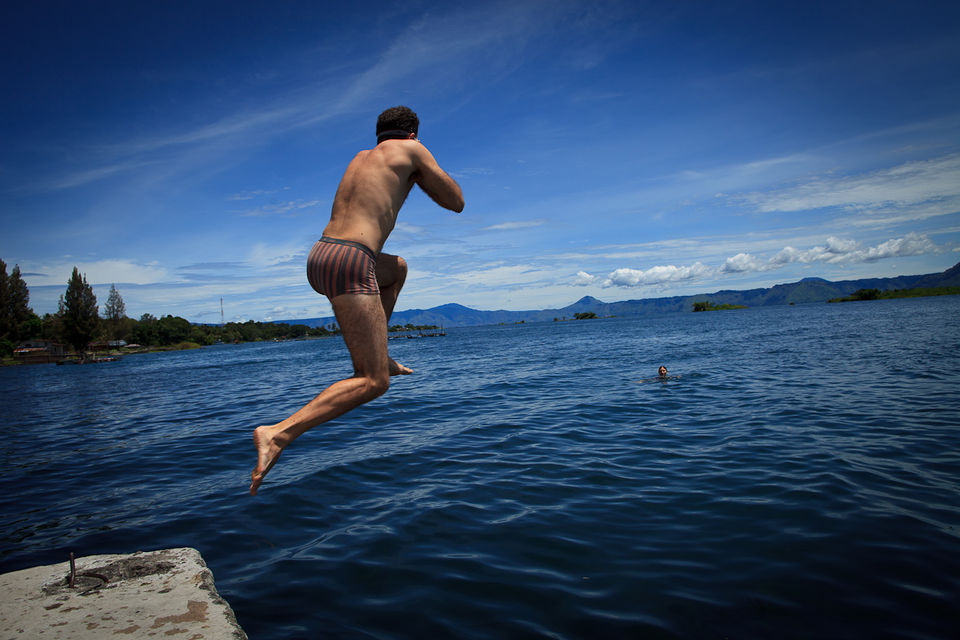 One of the most popular natural wonders in Indonesia is Lake Toba (Danau Toba) which is located in North Sumatera. The cool breeze and blue water that accompanies you when you take a walk around the lake, making them as the charms that attract tourists to come. The Toba Lake also has a waterfall, pine forest and sulfur bath houses. The lake is located 900 meters above the sea level with an area of 1.145 square meters.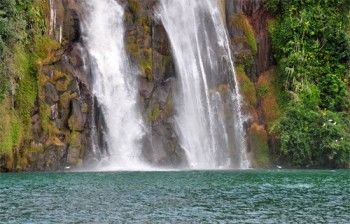 Based on its size, Lake Toba is more like an ocean than a lake. It is the largest and deepest lake in South East Asia and the second in the world after Victoria Lake in Africa. In the center of Lake Toba, there is a volcanic island called Samosir Island. It attracts a lot of tourists because there are two lakes, Lake Sidihoni and Lake Aek Natonang there. The two lakes often called as "lake above the lake".
Formerly the Lake Toba is a volcano. Around 75.000 years ago, there was a tremendous explosion of a super volcano that released 2.800 cubic kilometers volcanic ash that caused almost half of the Earth turned into black. The explosion was expected to happen in a week and the ash reached 10 kilometers above the sea level. Because of that some, species of animals on the earth vanished and there was a change in the weather.
Local people believe in a myth that said Lake Toba is the place where Namborru (seven goddess of Batak ancestors) lives. If Batak (the North Sumatera tribe) will hold a ceremony somewhere around the lake, they pray as a way to ask permission of Namborru beforehand.
How to Get There
There are two international airports that you can use to travel from to go to Lake Toba. The first one is Medan International Airport, where you will pass Parapat and go straight to Lake Toba. The second airport is Minangkabau International Airport in West Sumatera. But it will take longer as you have to pass Bukittingi → Padang Sidempuan → Sibolga→ Tangkahan → Lawang Hill → Berastagi before you can arrive at Lake Toba. The advantage of the second choice is you can go to some places in West Sumatera during the journey.
To get to Lake Toba, you have to travel from the Medan Kualanamu International Airport by public transportations such as bus, plane, train, rental cars and (which is recommended) taxi/minibus hire. If you come from West Sumatera, it is highly recommended to take the bus or minibus hire as it will cost you cheaper and there are beautiful sceneries throughout the trip.

Where to Stay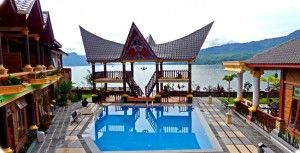 You can choose the hotels and lodges that suit you best. You can go to Tuktuk Siadong village, a village in a small headland on Samosir Island. It is famous among the tourists because of its green landscape accompanied by the traditional atmosphere of Batak tribes, as well as the clean and fresh air surrounding it.
Tuktuk Siadong has an easy access to all destinations in Lake Toba and also Samosir Island. You can go to various places such as hospitals, cafés, restaurants, internet cafés and other facilities provided there.
The hotels themselves range differently, from first class to ordinary lodges in the lakeside or in the village. Some places to stay are Bagus Bay, Horas Family Home, Samosir Villas, Ramlan Guest House and Tabo Hotel.
What to Eat
There are a lot of restaurants and food stalls that serve you the special menu of North Sumatera around the lake. They offer you a menu of international food to local food. Wherever you eat, you will meet the freshwater fishes that are the specialty of Lake Toba. If you are a Moslem, you can go to Rumah Makan Islam Murni who will serve you halal food.
Shopping and Souvenirs
If you are looking for some souvenirs, you can find them at Parapat. You can buy shirts, accessories, antique Batak guitar, antique Batak calendar and other souvenirs. If you want to buy some fabrics, you can find it in Samosir and Jangga. There are also two traditional markets that will be held twice a week.
The Local Culture
Lake Toba is really strong in its culture, such as Batak tribe. Batak tribe is a pretty large tribe among other tribes in Indonesia. This tribe comes from Tapanuli and North Sumatera where the lineage comes from the father (also called as Patrilinear). The Batak language is very different to Indonesian language. Batak tribe divided into some smaller tribes and one of them is Batak Toba, where in the past it used to be a kingdom. You can find some cultural and traditional villages in Samosir Island.
Best Things to Do & See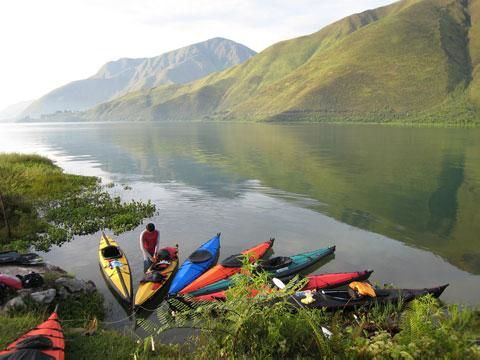 There are a lot of activities that you can do at Lake Toba, such as climbing a mountain, sailing boat, swimming, etc. You can go to Parapat to water skiing, riding a motor boat, rowing a canoe, fishing and also playing golf. You can also go to enjoy the beautiful scenery of bougainvillea, poinsettia and honeysuckle that will bloom throughout the year.
You can enjoy the two lakes in Lake Toba, Sidihoni Lake and Aek Natonang Lake. You can also visit a cemetery in Sidabutar to see some unique cultural heritage or go to traditional village in Jingga to understand more of Batak tradition. In the side of Lake Toba there is Wisma Soekarno, where the first Indonesian president was exiled.
Travelling Around
You can enjoy the waterfall in Simanindo, the hot spring in Pangururan, the seminary in Nainggolan and so on. You can use a rental car or take a bus or bemo to enjoy all of them. While you travel around the city you can enjoy the scenery of Lake Toba and some traditional Batak villages from a distance.
Events and Festivals
There is a yearly festival in Lake Toba that is called Lake Toba Festival. There will be cultural performances, fashion show, and creative tourism exhibition. For the sports, there will be a dragon boat race, rafting and swimming competition, etc.
Tips
The average temperature of Lake Toba is around 20 degrees Celsius, so make sure to bring some sweater and jackets to keep you stay warm.
Images Courtesy: tobatabo.com, anekatempatwisata.com, adalrico.net, beebibl.com, gambar.co, indonesiahebat.org,asiamedan.com, aresjonekson