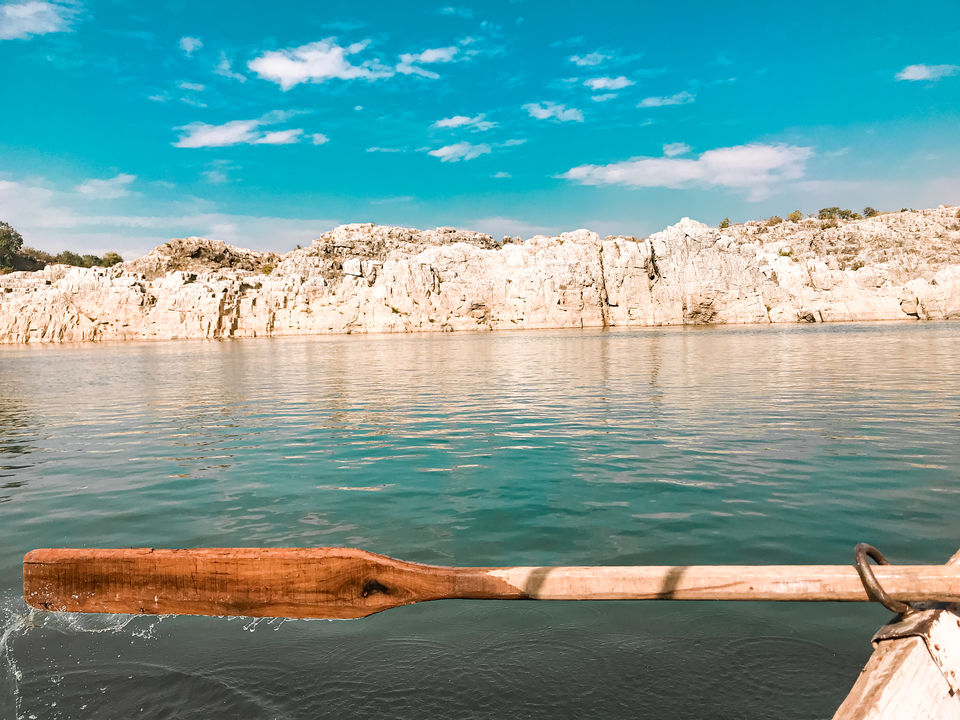 A boat ride in a river through villages? Sounds cliche in India, right?
Even we thought so. Well, our visit to Bhedaghat, a small town near Jabalpur, had quite a few surprises for us in store. It was the last day of my 11 days long trip through central India. We had limited time. But we loved our first stop of the day, Dhuyadhar falls, so much we end up spending more time than we allocated. Though we started early, it was close to midday when we decided to proceed. It was in the first week of January. So going by our experiences in our earlier stops, we were prepared for cold weather. Bummer! Imagine us in thermals and woolens at 28 degrees Celcius. We almost decided to ditch the boat ride.
On second thought, we went for the boat ride hoping cooler ambiance by the river. Bummer again!! It was hot and humid. But what we saw during the half an hour boat ride made all the effort worthwhile.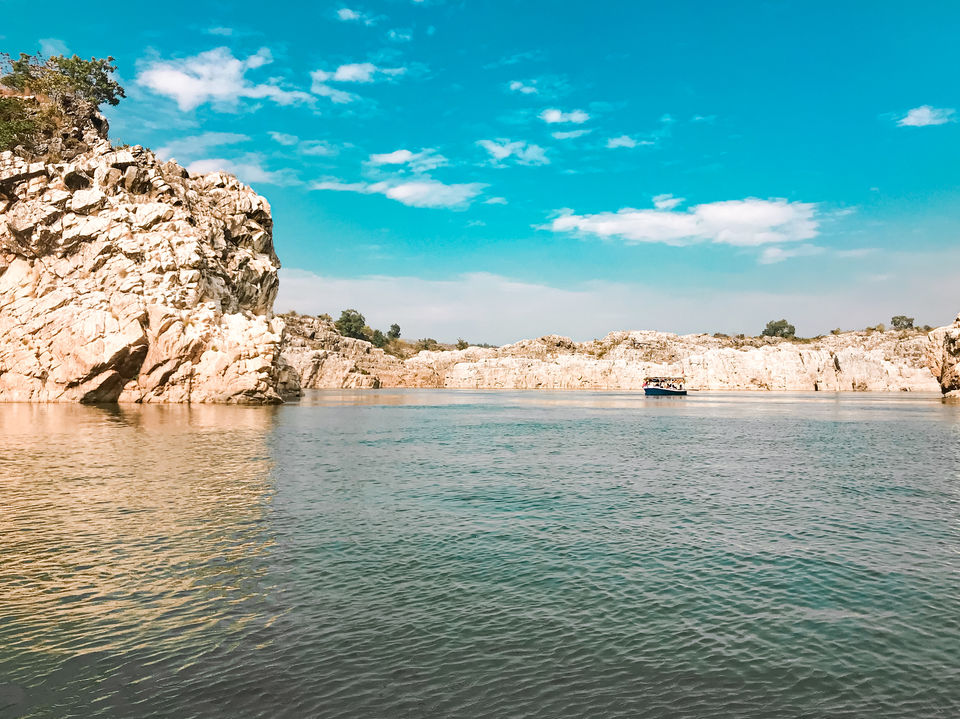 In this region, the Narmada river flows cutting through marble rocks of different colors and shapes. Though mostly white, you can see separate sections of grey, pink, black marbles along the river bed. These rocks have formed different shapes over centuries.
The crystal clear blue water against white marbles gives a Mediterranean vibe. Okay, that's a little exaggeration. But I bet you haven't seen anything similar before.
If you would like to check it on my Instagram, please see below.
Follow my blog for more such stories and hacks.

Love,
Ankita