Every time we go to the airport, we get busy performing our little drills of patting down pockets to find the tickets, looking for comfortable waiting areas and complaining about early morning flights. As we lounge in front of the glass walls, looking at the sky changing colour, there are hundreds of Indians who look up in awe at the tiny speck that cuts through the clouds far above them.
While travelling on a flight may have become akin to routine for many of us, there is a huge section of society who doesn't even dare to dream of travelling by air. However, this dream might not remain a dream much longer. A woman from Delhi, Neha Dua, has begun an initiative to help those who cannot afford to travel via flights. A feat of wonder and whimsy, aeroplanes have not only allowed people to cut down on hours of travel time, but they have also allowed humans to touch the skies, and Neha wants to create equal opportunity for all when it comes to flying.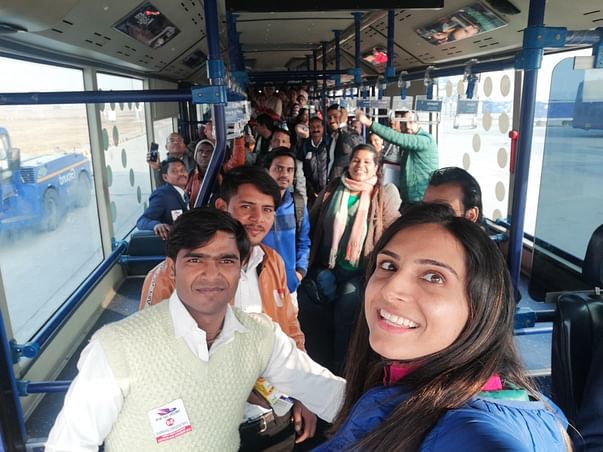 Neha says that she has been in love with aeroplanes ever since she can remember. However, her love is not restricted to the trips she takes herself. She wants to share the joy and happiness with the underprivileged sections of the country, who work hard for a living but cannot afford to travel by air. Her mission is to give people their 'first-flight experience' – the delight of which many of us have already forgotten.
"I have been party to a lot of heart-warming scenes on board when people experience their first flight and have always wanted to give the first-flight experience to those who can't afford to have it on their own," Neha said.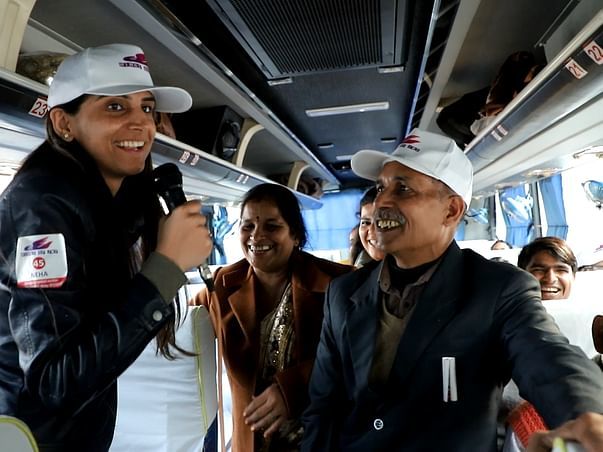 On 5 January 2020, Neha helped 40 factory workers achieve their dreams of taking to the skies using her own savings and with a little help from her family. She made arrangements for factory workers from Greater Noida, all aged 40 and above, to take a flight from Delhi to Jaipur. She said that she was rewarded with gratitude that warmed her heart.
"For them, it was their first flight but for me, the most memorable flight of my life," she continued. "The look on the workers' faces, the sense of contentment, the excitement, the thank you messages – there was a plethora of happy emotions all around."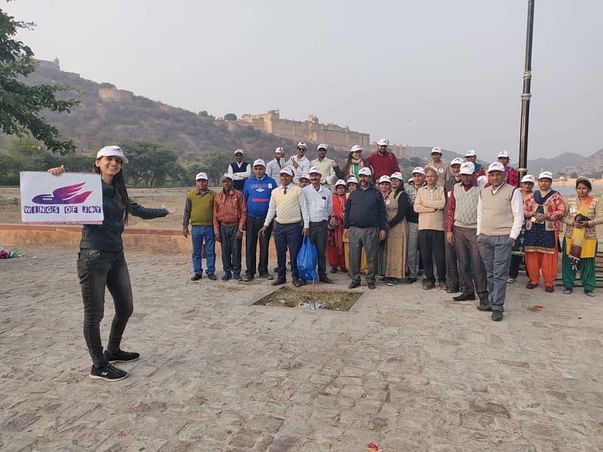 Travelling the world is an incomparable thrill. However, wanderlust is public property, not restricted to those who brand themselves as a 'traveller' on their Instagram profiles. Many individuals across the country have never even been to an airport, let alone take a flight, and Neha's dream is to help such people enjoy the kick that comes from using in-flight tray tables and relaxing on reclining chairs.
"That very moment I knew I had aptly named this initiative Wings of Joy," said Neha.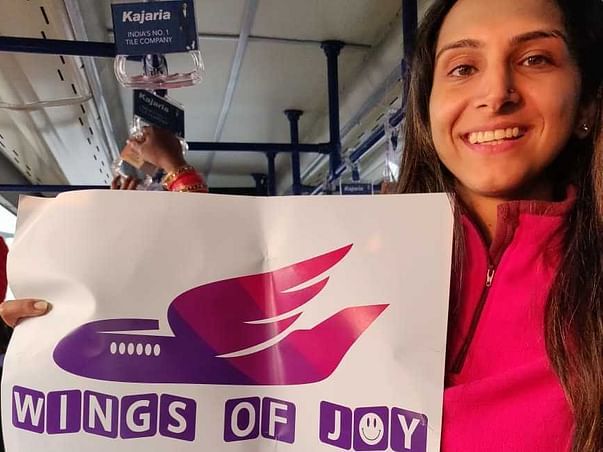 Wings of Joy is a philanthropic act in a world where philanthropy has been reduced to sending money to organisations online, allowing them to use the funds at their own discretion. Neha's brand of helping the world become a better place has a more personal touch to it.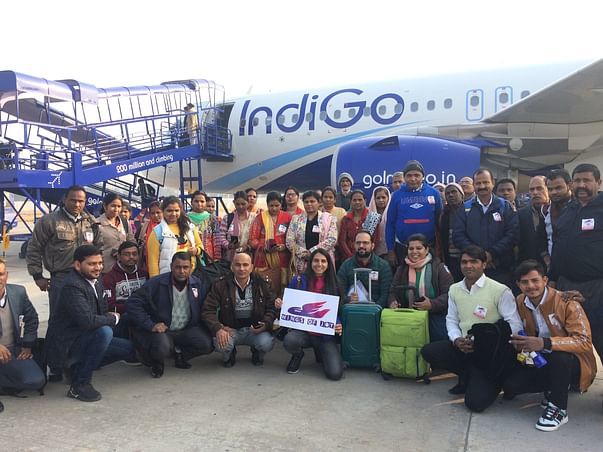 Neha is looking for funds and trying to raise Rs 150,000 so that she can make more people's dreams of flying come true. You can head to Milaap, a crowdfunding site, and give Neha a hand as she continues this mission to help people realise their dreams of flying.
Donate to her cause and become the wind beneath her 'Wings of Joy'!
Explore the best of travel inspiration on Tripoto Instagram!
Be a part of the largest online community of travellers on Tripoto's Facebook page!