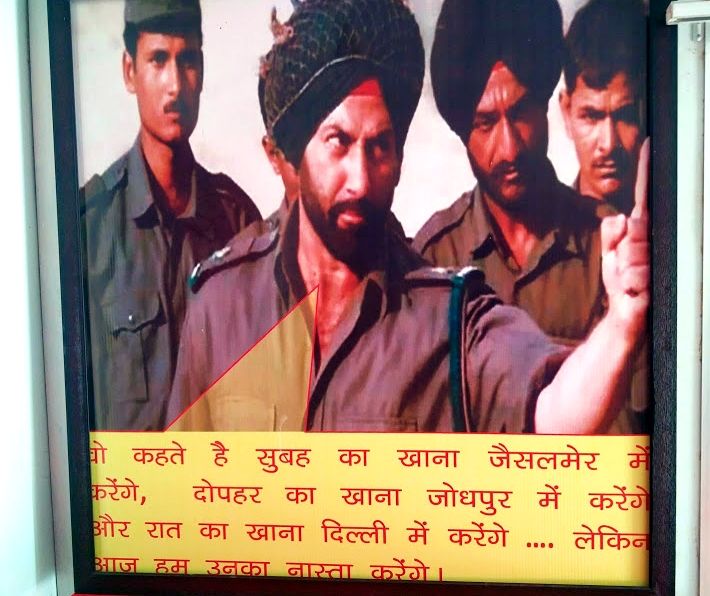 Hum hi hum hai toh kya hum hai ... tum hi tum ho toh kya tum ho, Remember this dialogue from famous Bollywood movie?? No!, Maybe this one you remember! "Woh kehte hai subah ka khana Jaisalmer mein karenge, dopahar ka khana jodhpur mein karenge or raat ka khana delhi mein karenge; lekin aaj hum unka naashta karenge. Guru maharaj ne kaha hai ek khalsa sawa lakh ke barabar hota hai aaj unki baat sach kar dikhane ka waqt aa gaya hai". Yes, It's one of the best war movies we have in Bollywood.
This movie is based on famous Longewala Battle, 1971 war between India and Pakistan. Longewala is located in Thar Desert, Rajasthan where indian army and air force gave a fitting reply to Pakistan army attack by winning the decisive battle.
This army post is filled with memories of the war and the written sentences all over with army's real courage.
A war memorial is created to pay tribute to the officers and soldiers fought that night. The place has Pakistani tanks captured and Indian weapons which were used to destroy the enemy. You will find café named, 'Border' where images and dialogues from the 1997 bollywood blockbuster movie 'border' are placed on walls. Everything here controlled and operated by army soldiers.
List of martyrs who laid their lives for our country is on the memorial. All this gives you a very proud feeling. A short film is shown to the tourists and visitors by the army which gives the details of the battle 1971. War museum have details about the officers who fought in that war. How the war happened and how we won. Major Kuldip singh chandpuri, who got Maha Vir Chakra after this battle was the main Hero. Sunny Deol played the role of Major Chandpuri.
The great feeling of being an indian comes when you know the details of the war. 120 Indian soldiers were nothing in front of the 2000 Pakistani soldiers and group of advance military Tanks. Our army had no tanks only two jeep mounted RPG. Still we managed to fight the Pakistan army whole night till Airforce came to support. Every man was a hero in that war.
How to Reach :
This post is 120km from the Jaisalmer city. You can reach by road in 2 hours, which is the most convenient way. Road is very good. Nothing is there for 100km on both side of the road as it's a desert. Also, if you are in rajasthan and want to see real desert then this road will take you to the one. People who do safari in Sam dunes don't experience the real desert. As its just dunes. Real desert is in Longewala.
Entry at check post. You have to submit your ID at the checkpost entry for verification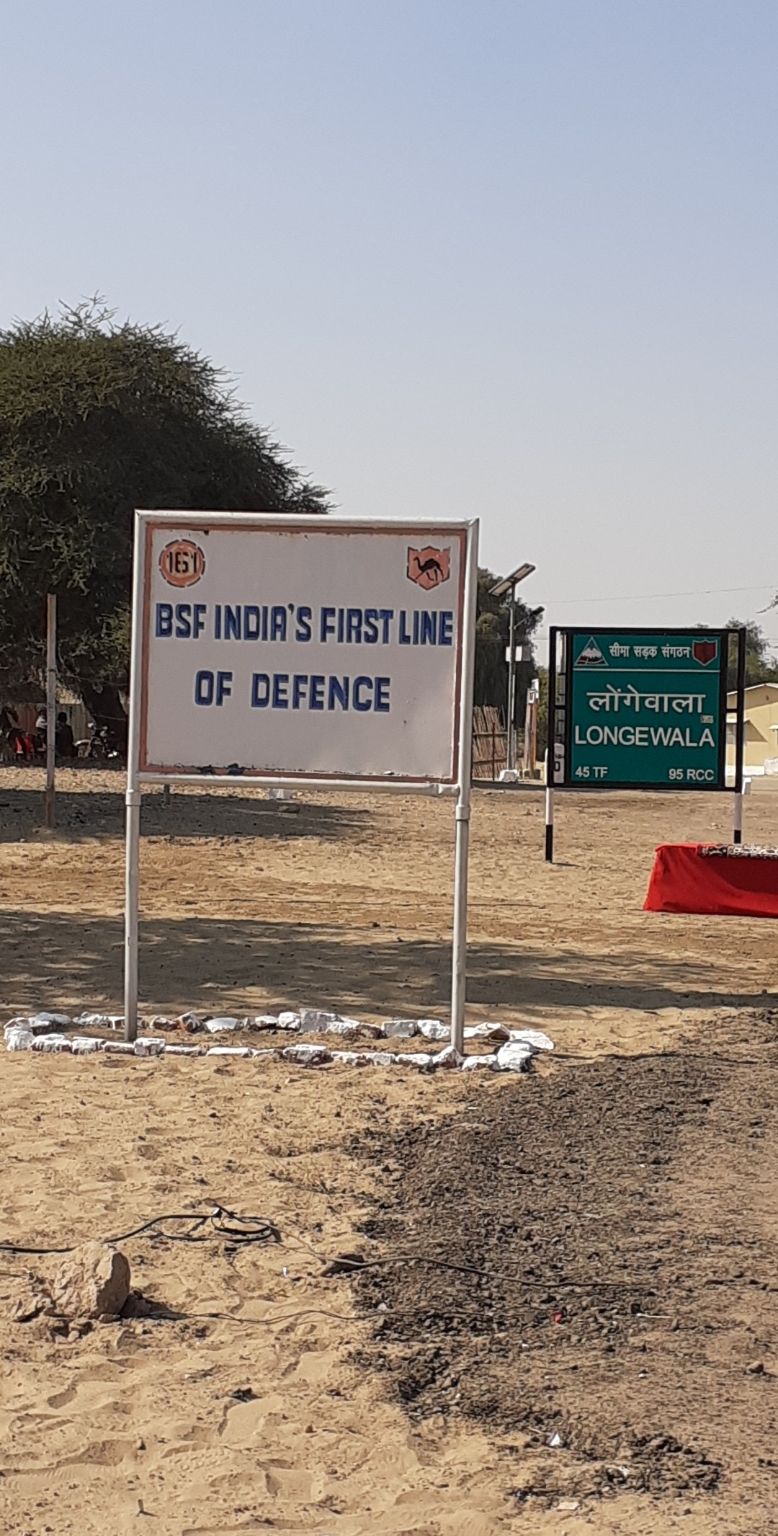 One of the Jeep used in the battle. One got distroyed.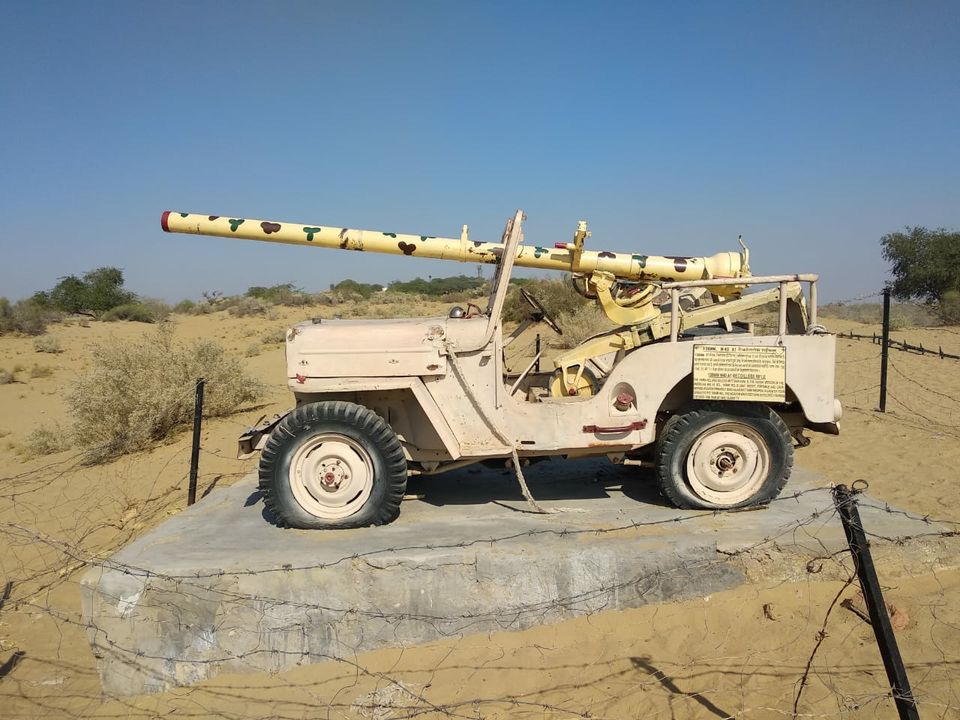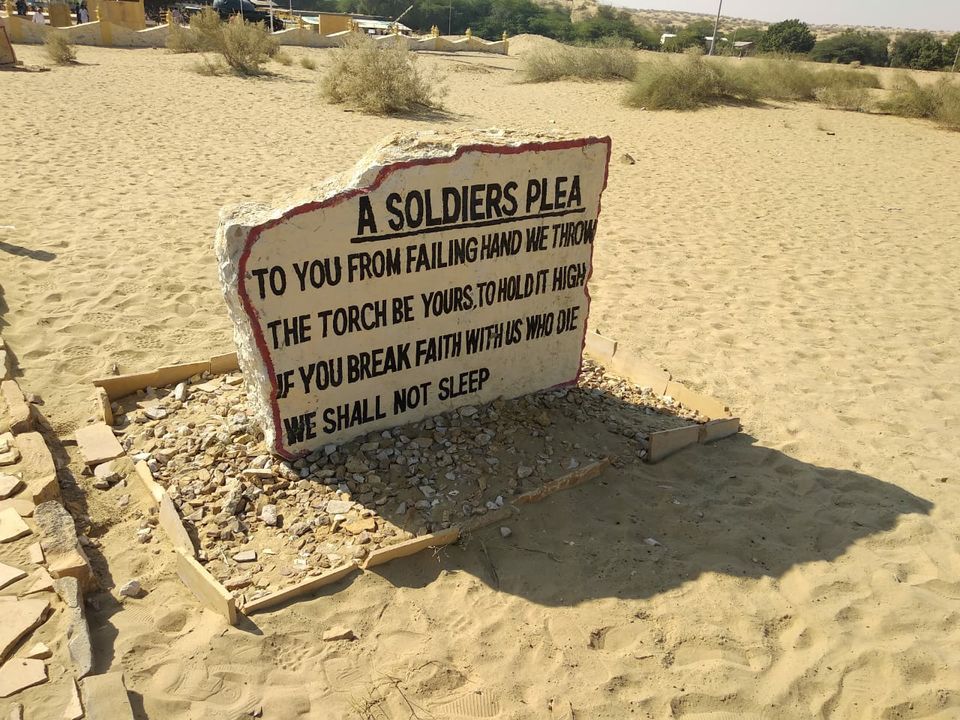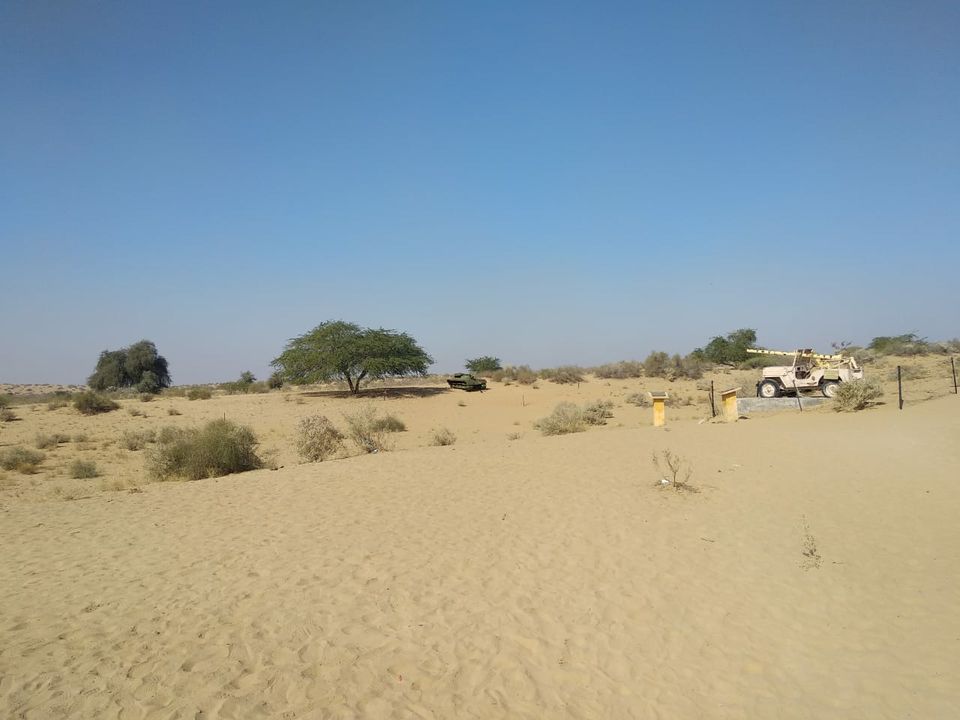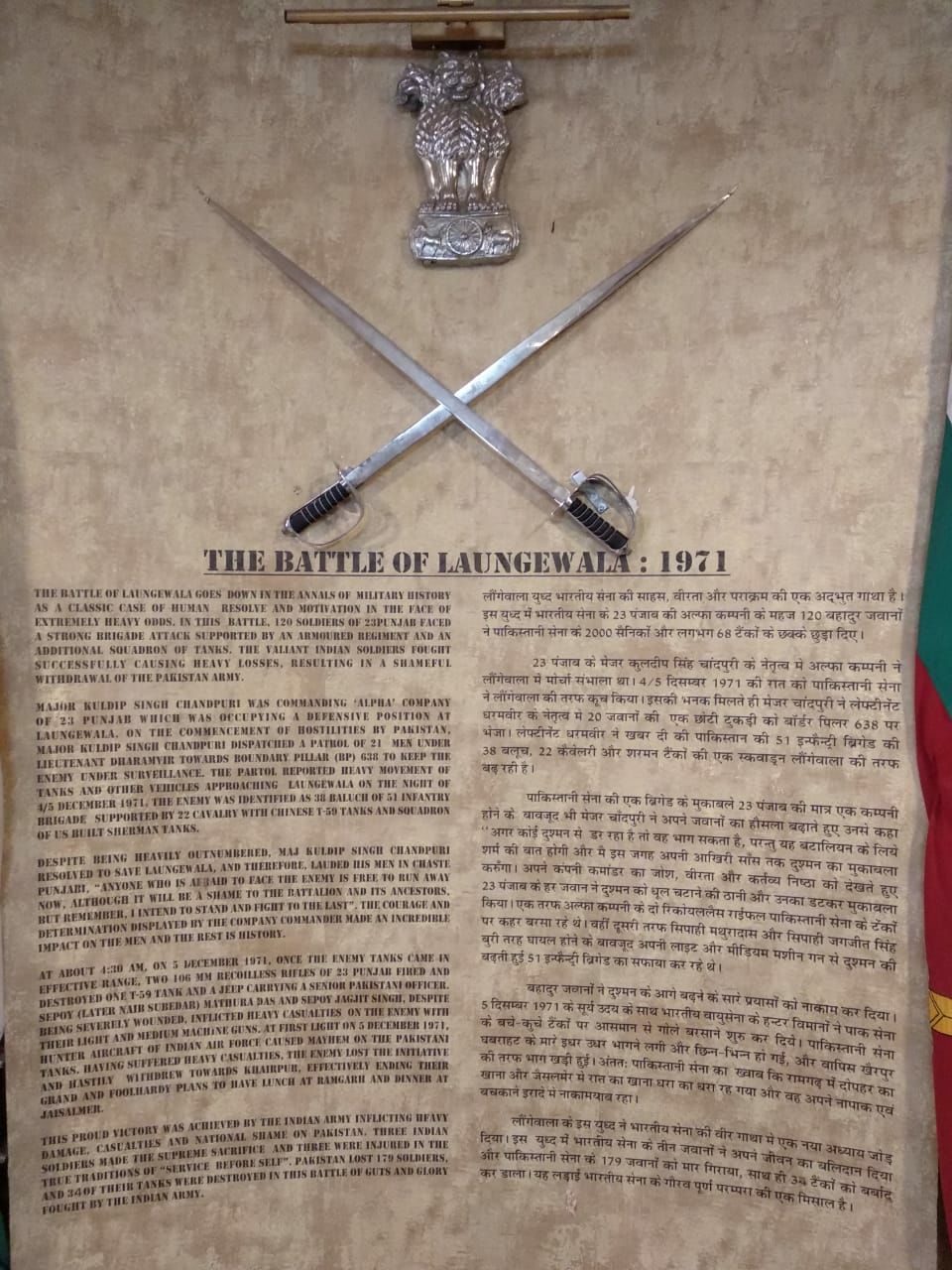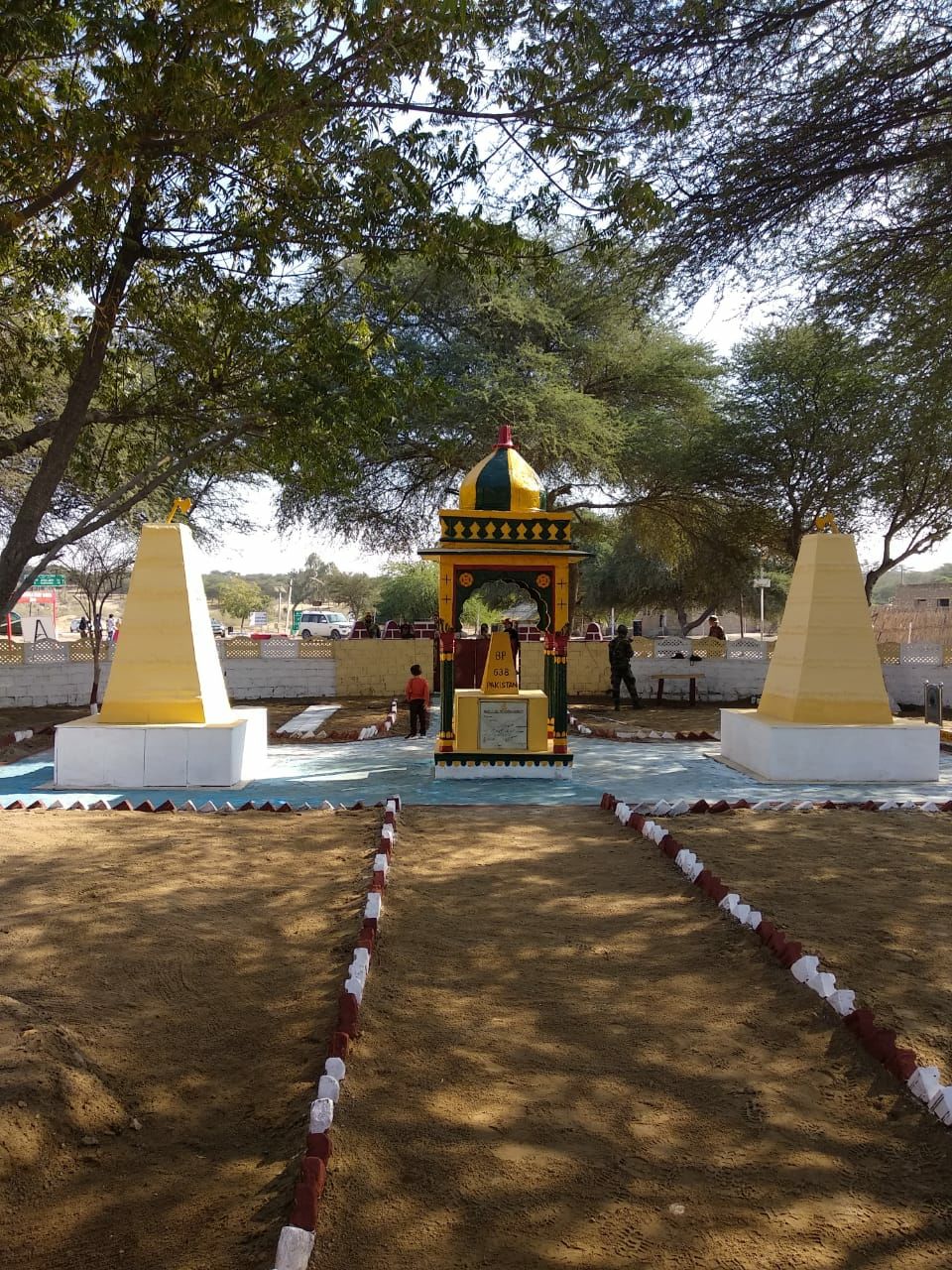 Details of soldiers heroics...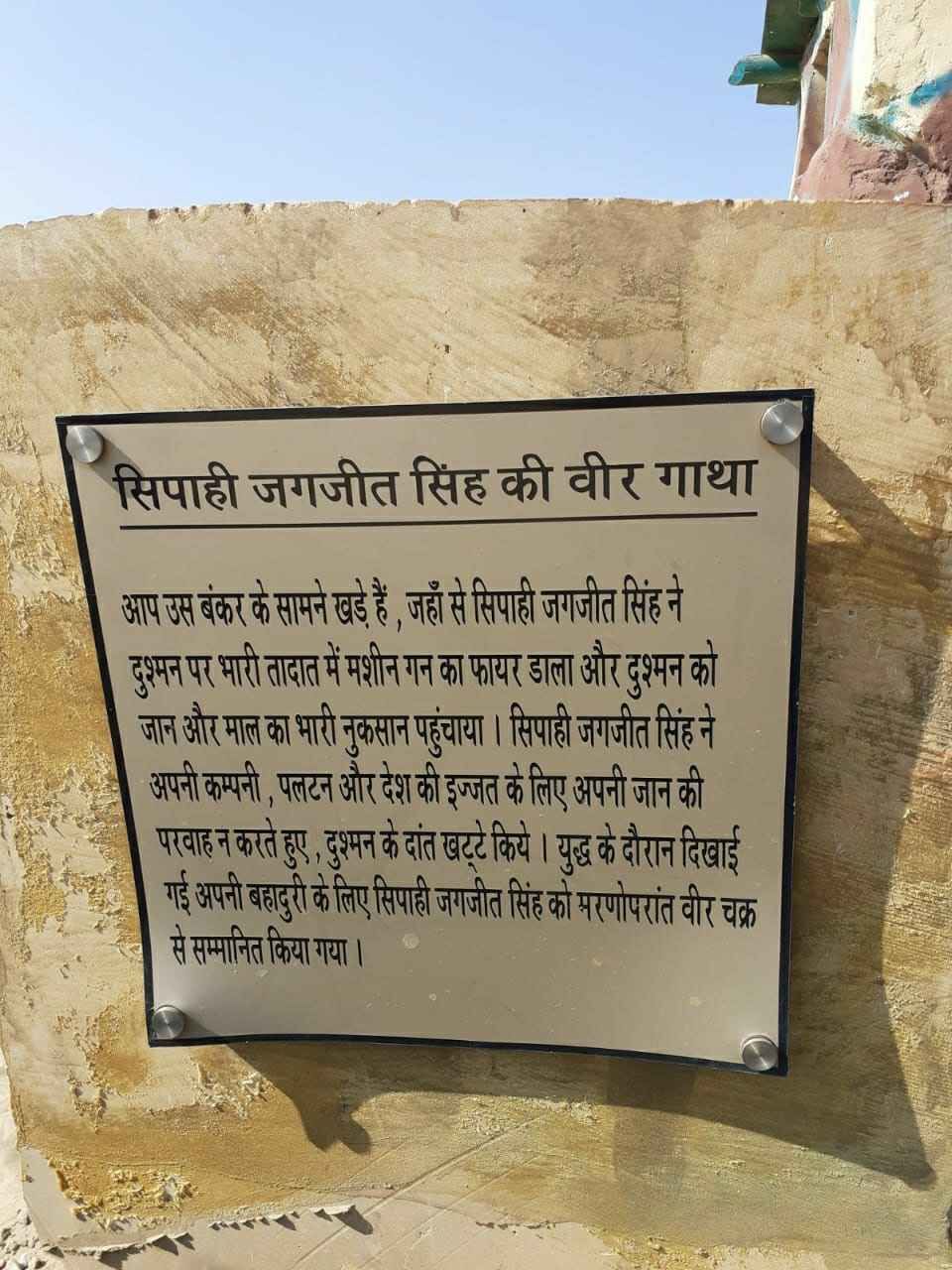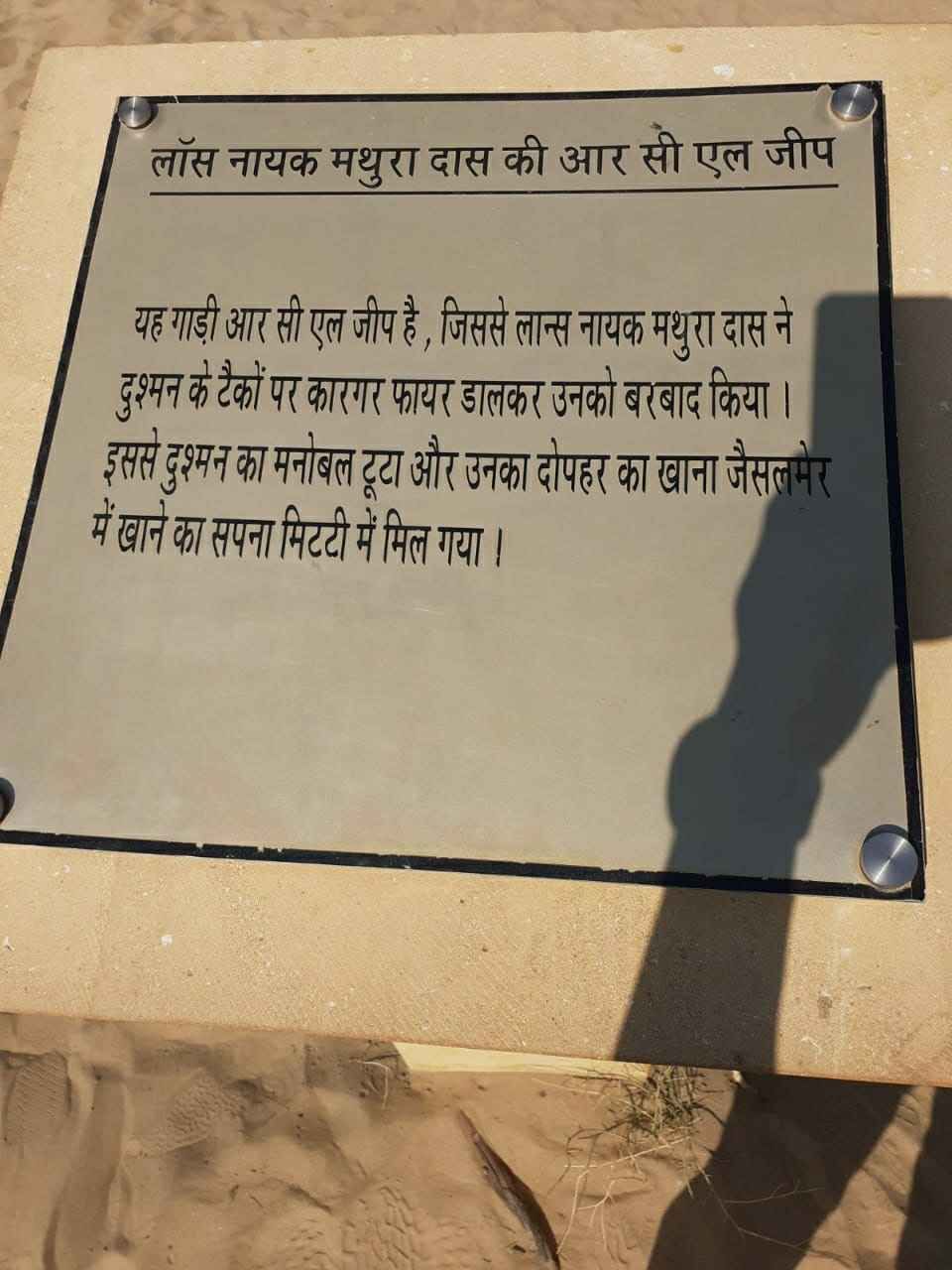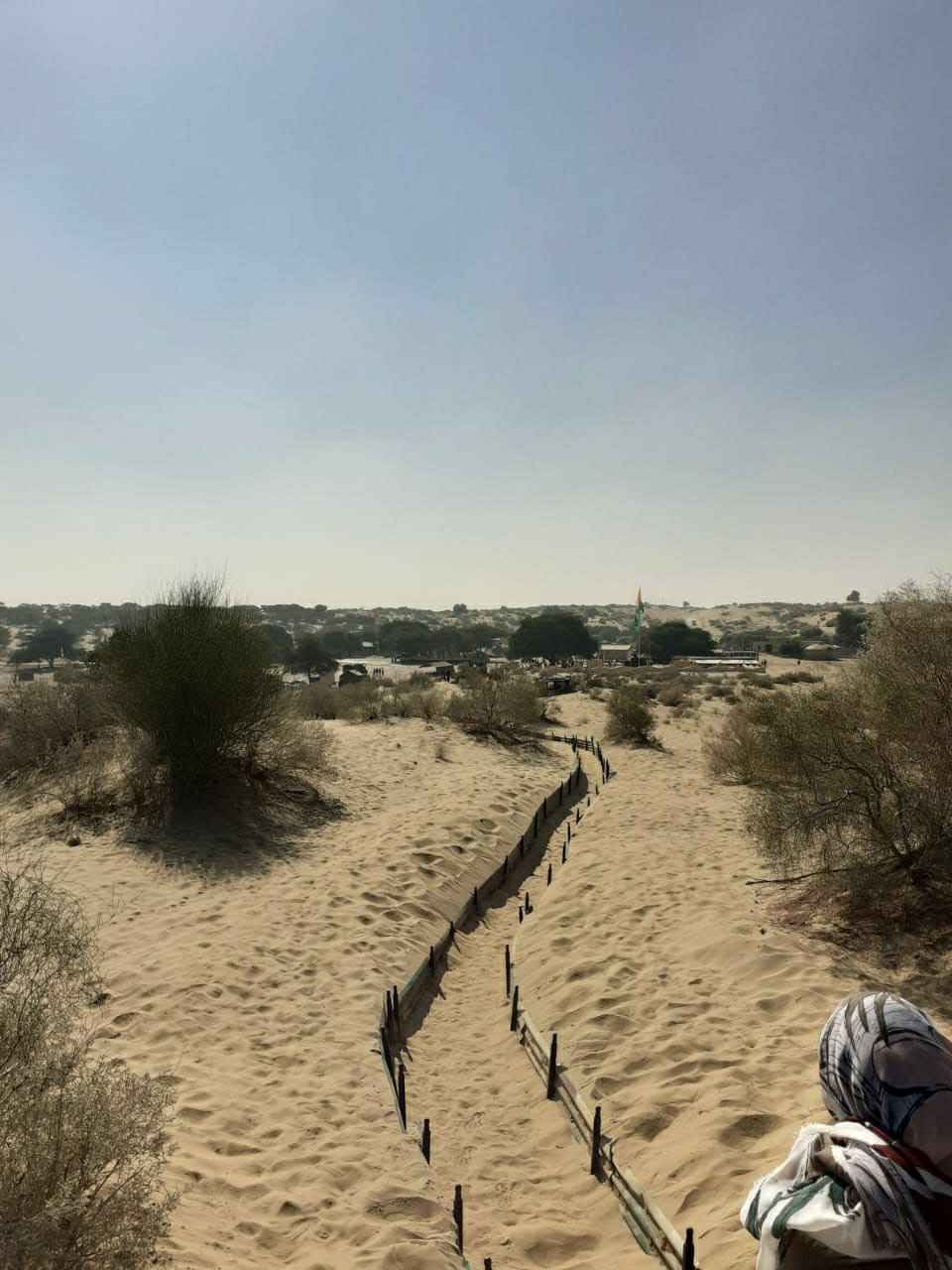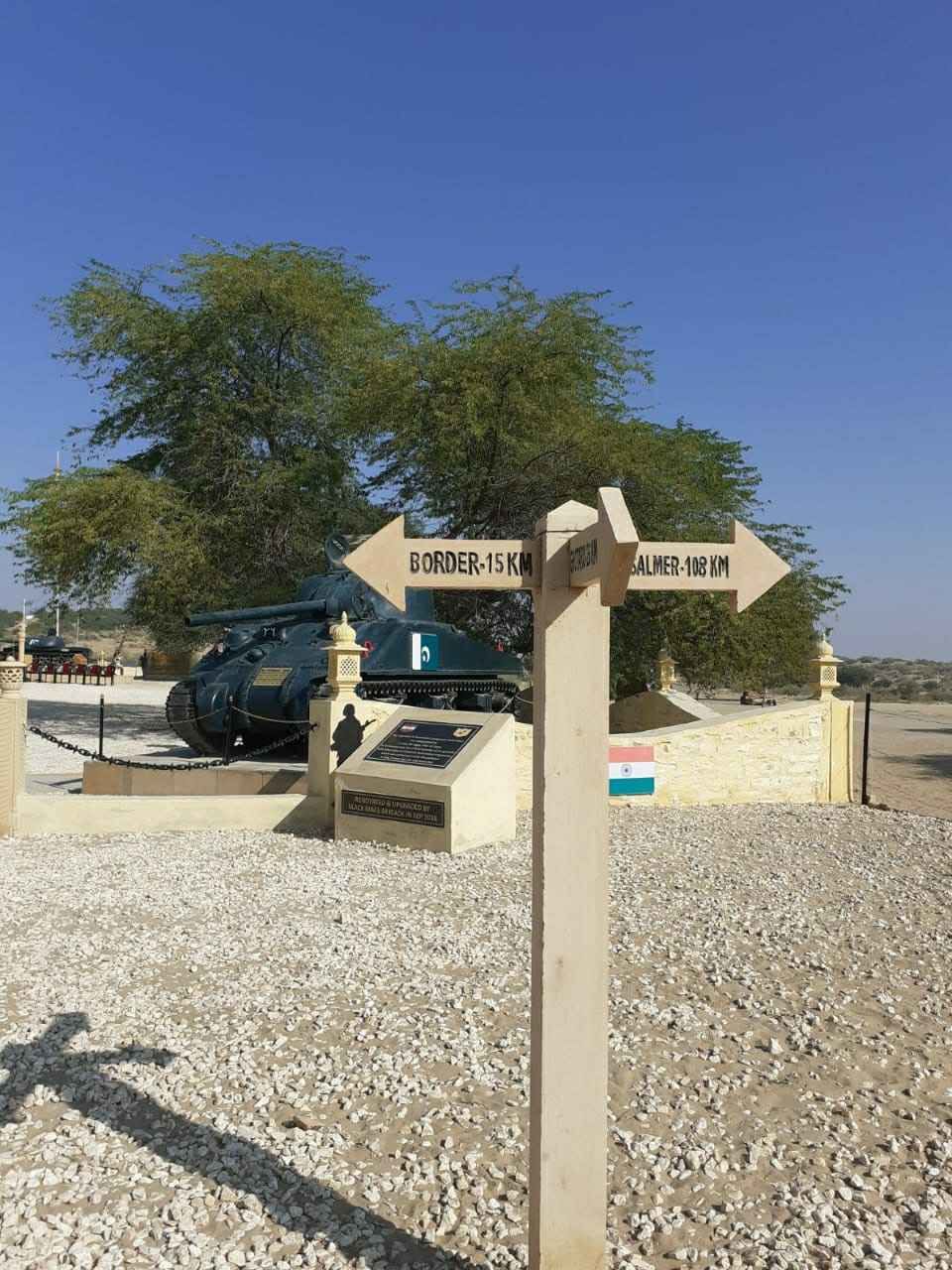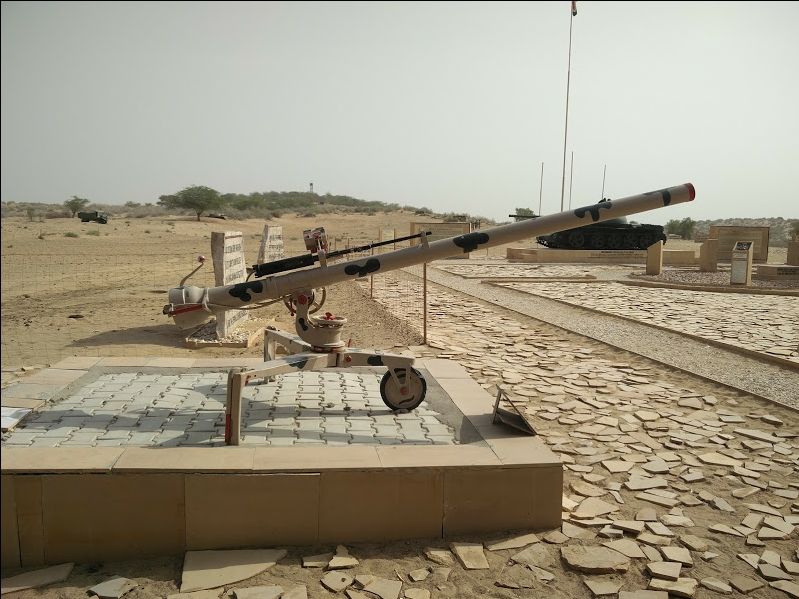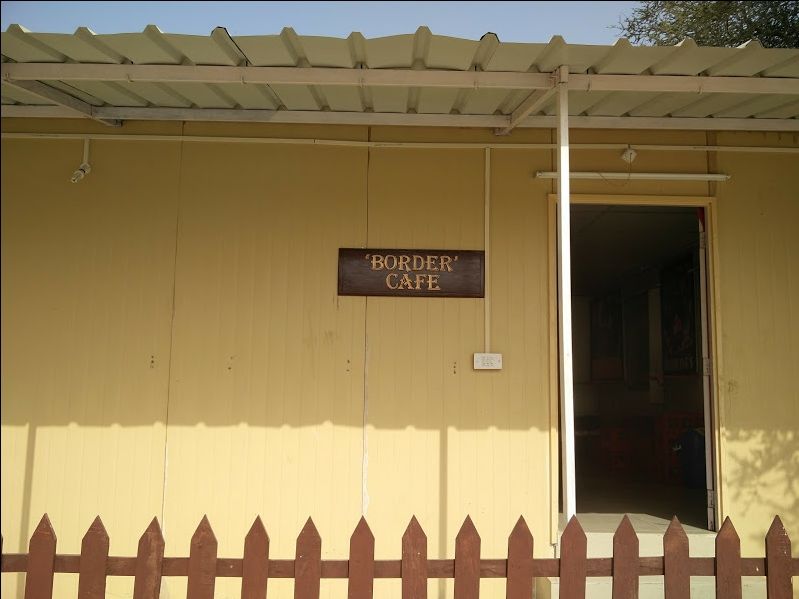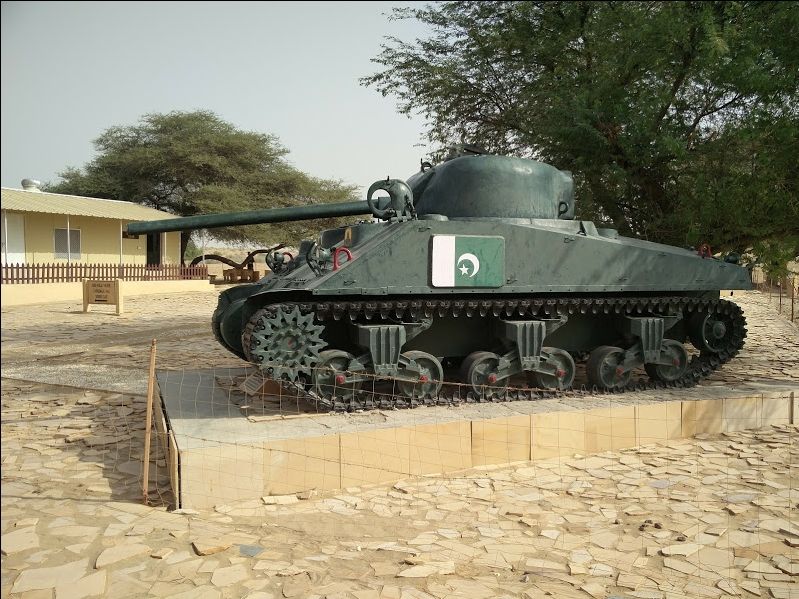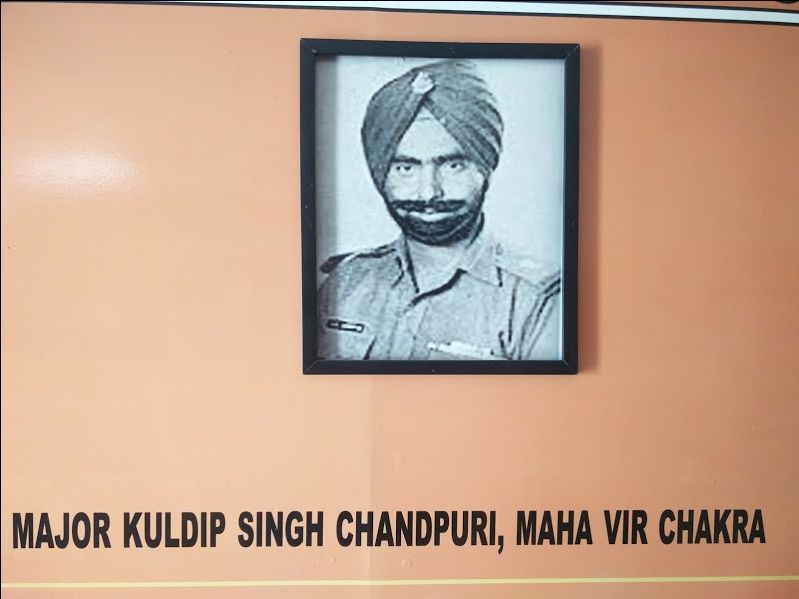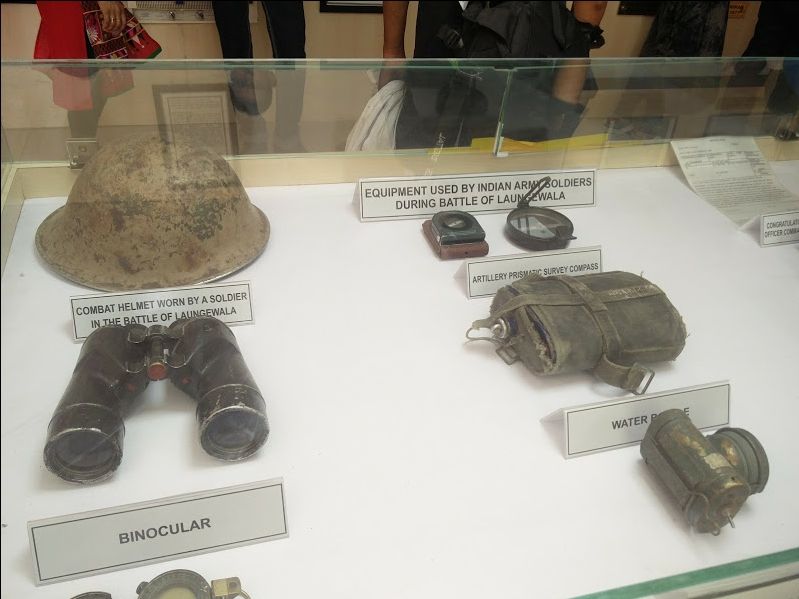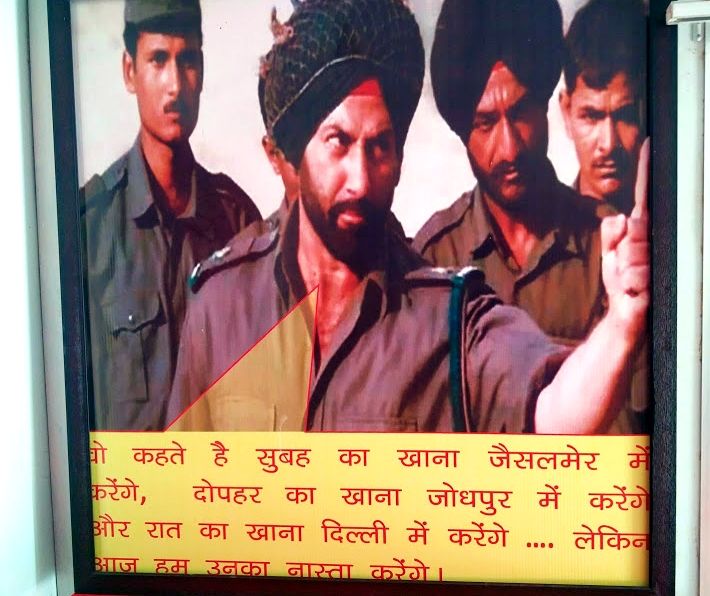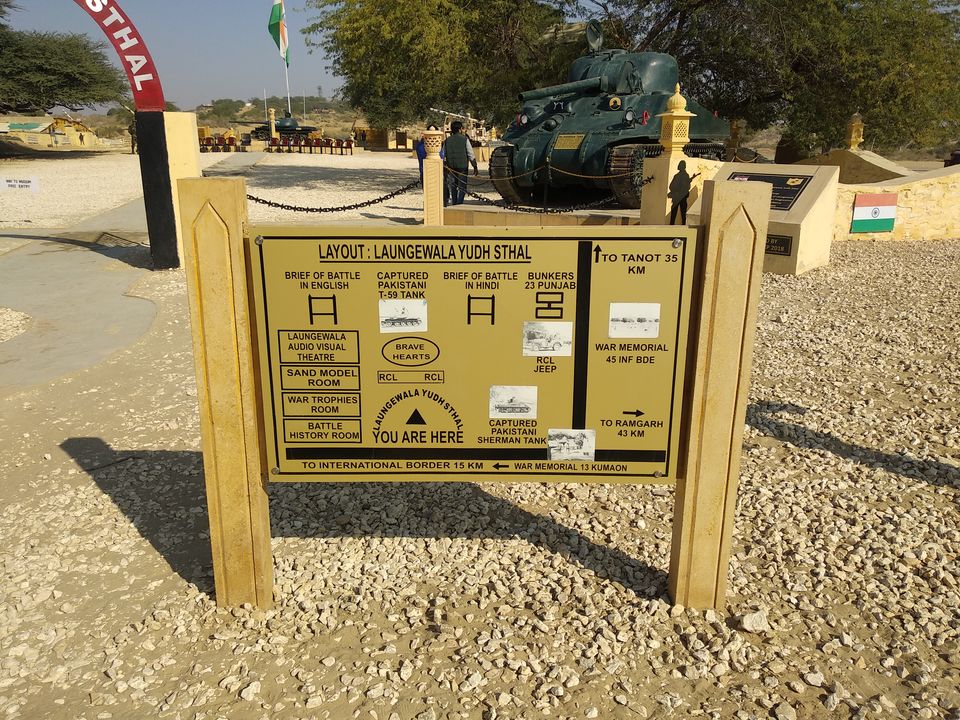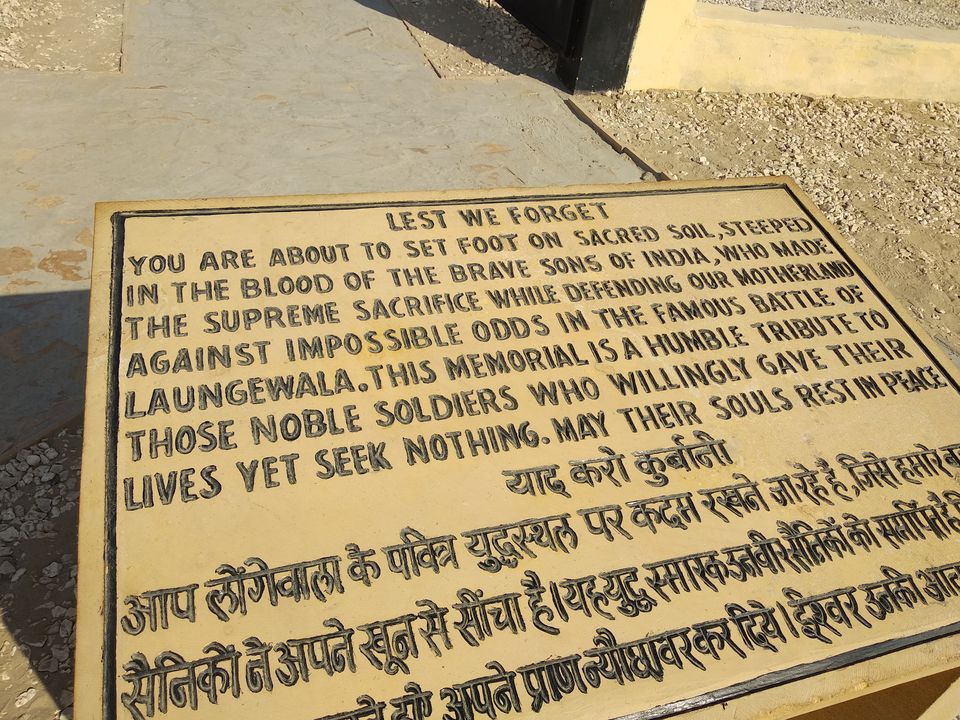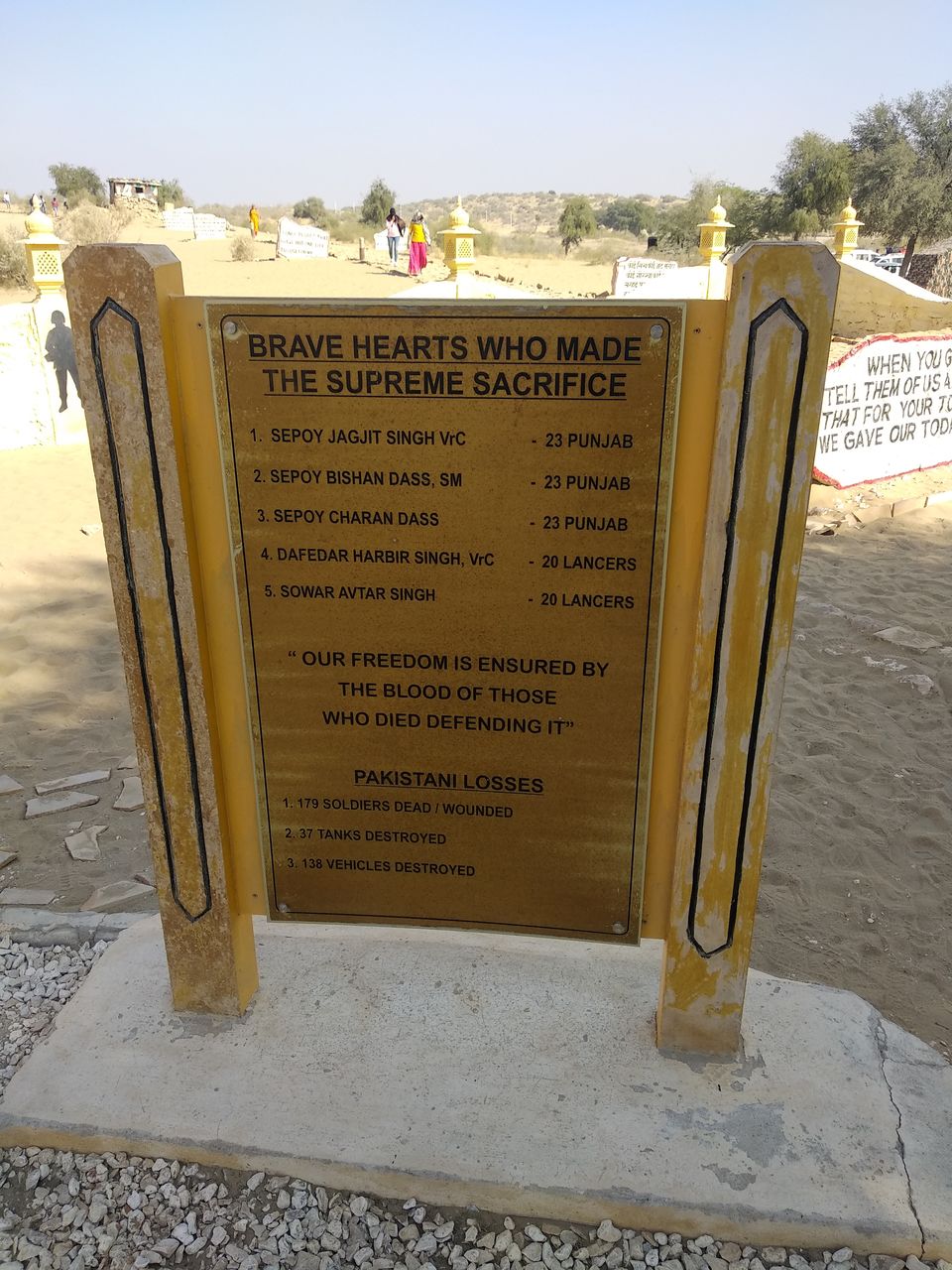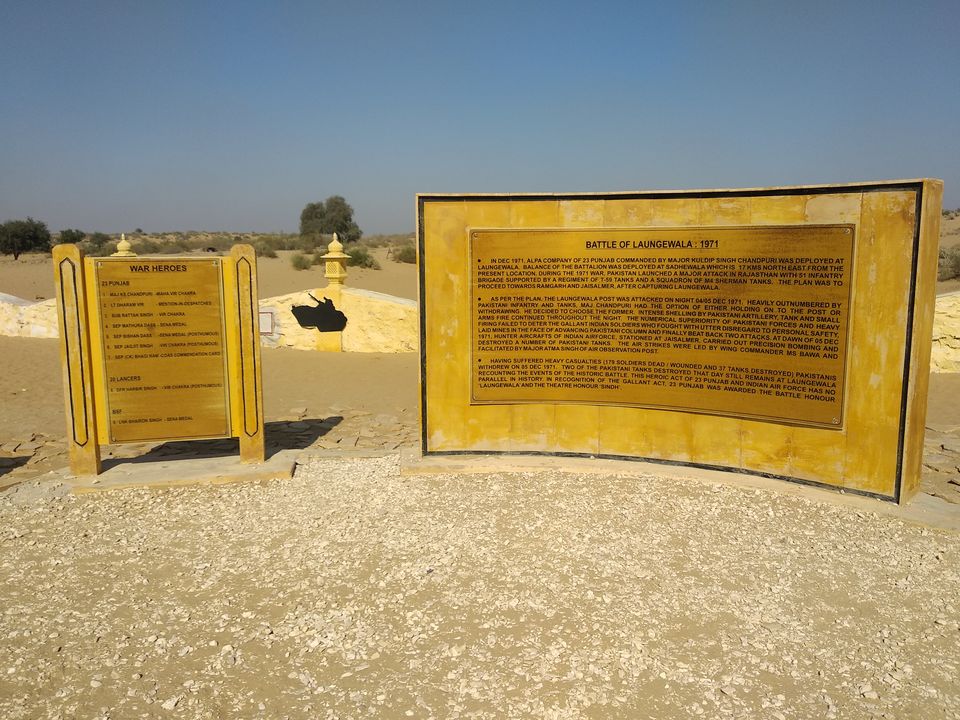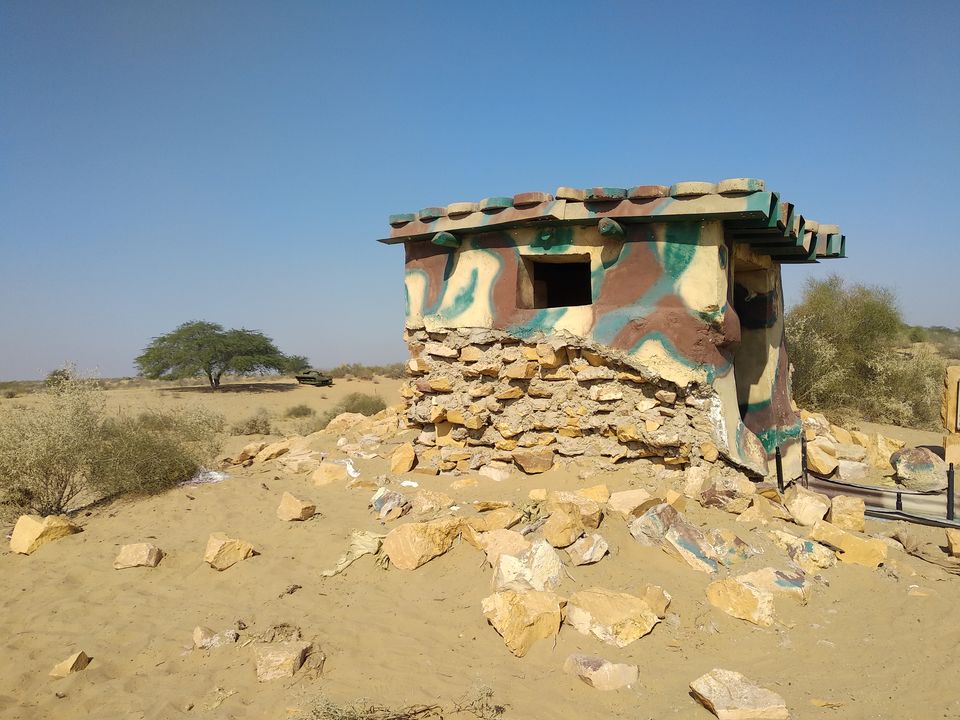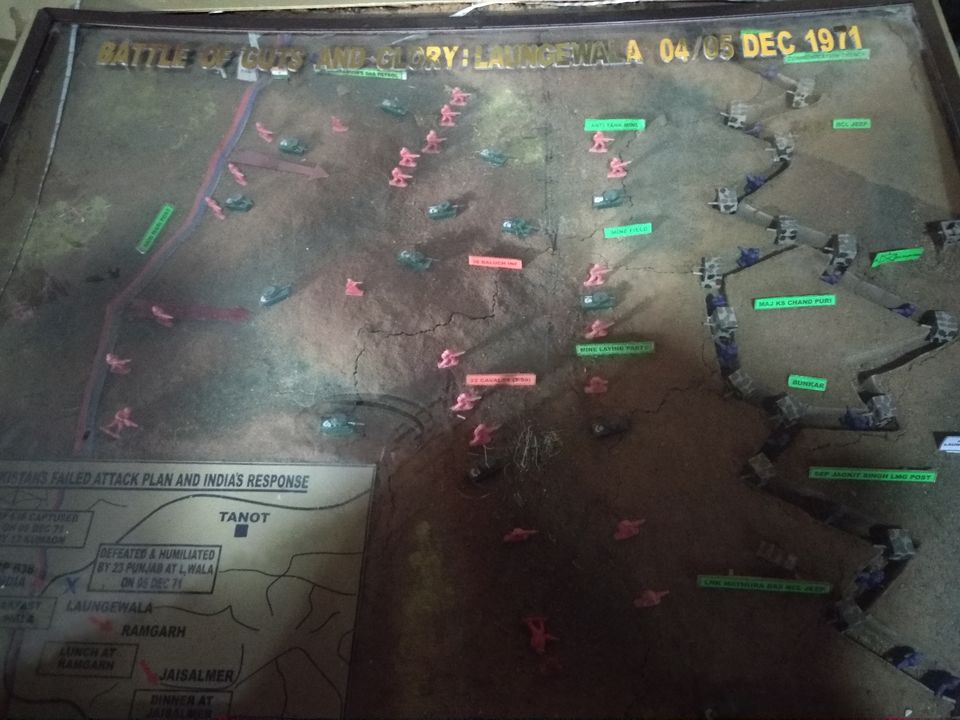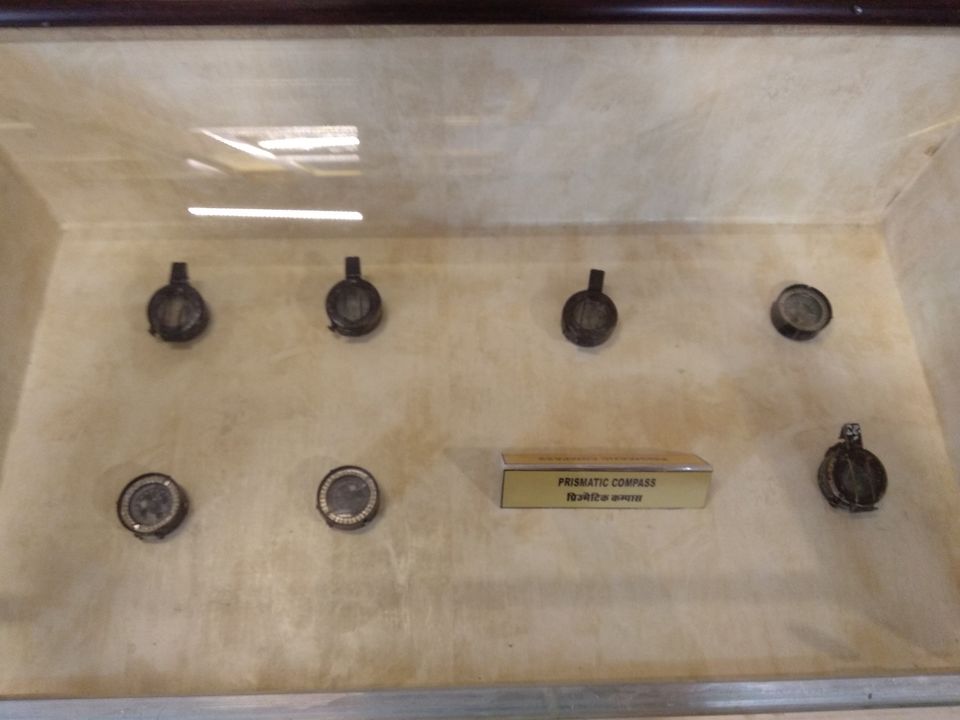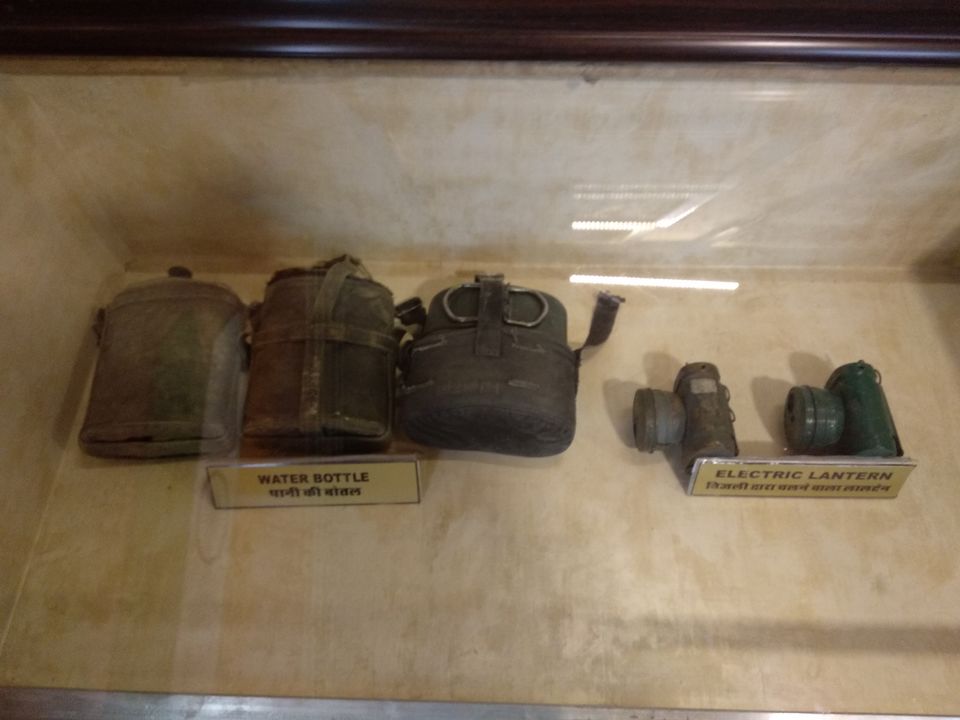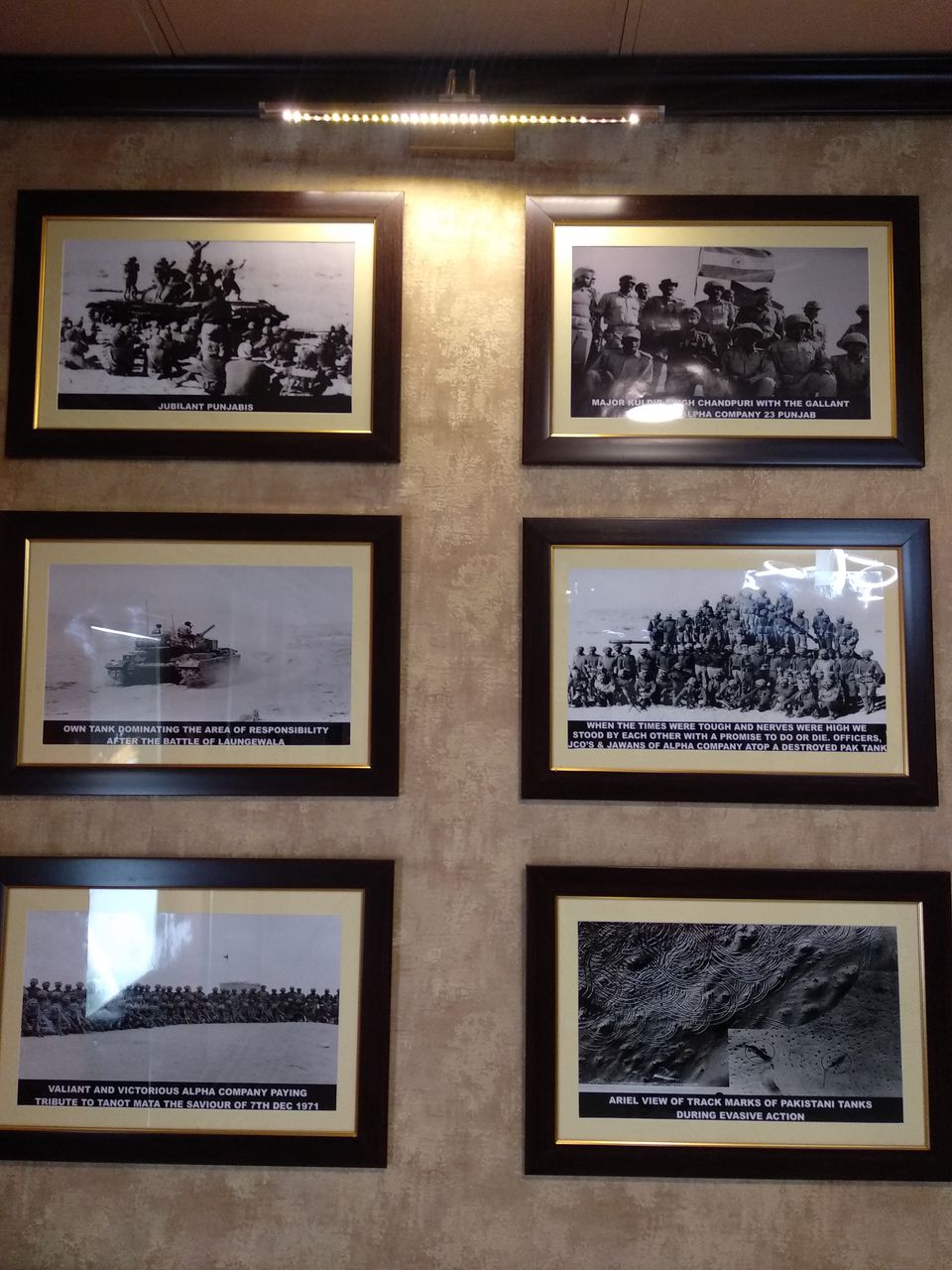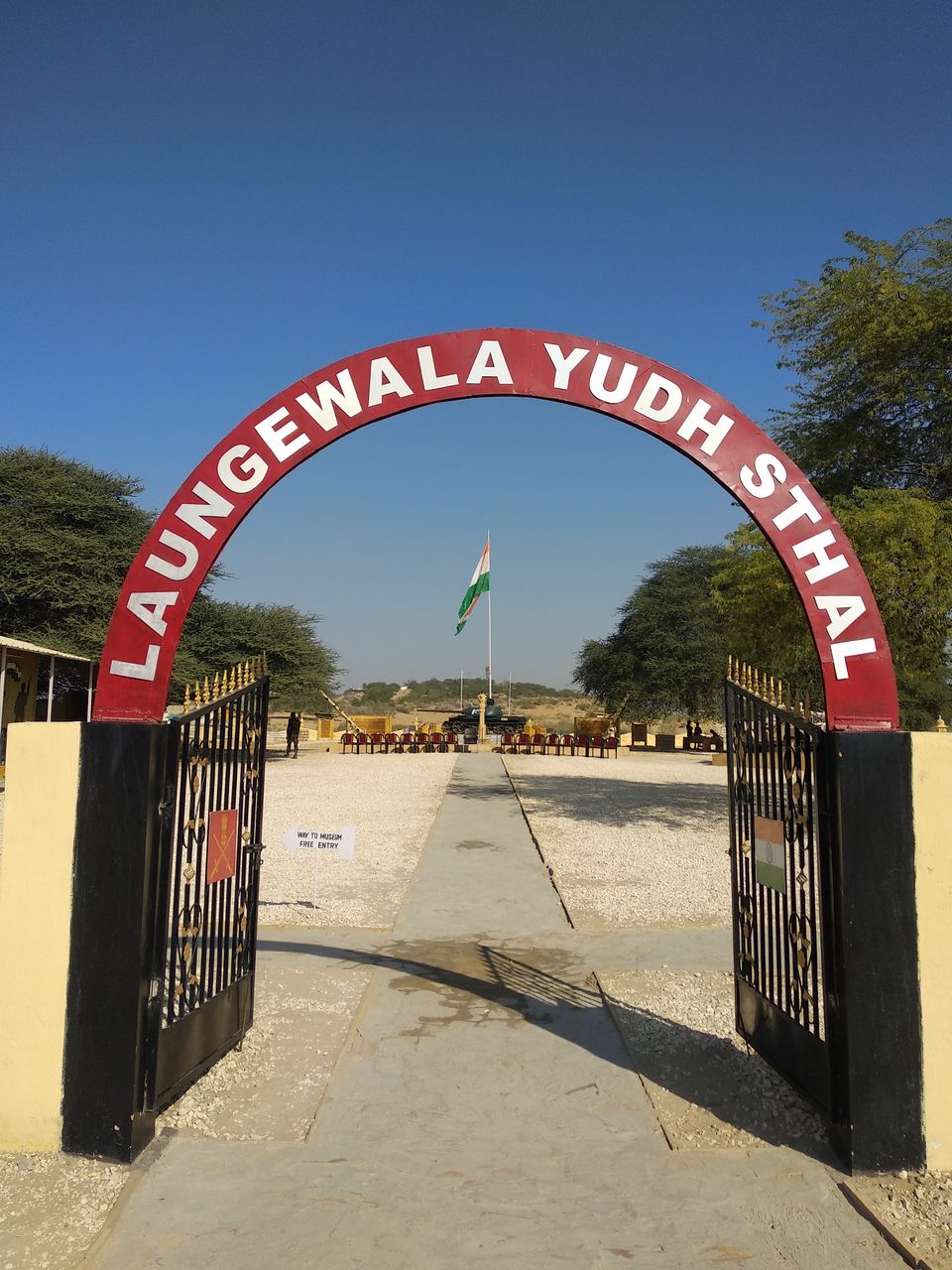 Do visit this Place when in Jaiswalmer, Rajasthan.
How's the Josh!!!!!
Happy Republic day Everyone... Jai Hind