Well, back with an Amazing post journey feed, I know I keep posting old trips because my old memories are getting stronger day by day <3. So, again it's me and my dad, discussing about places for vacation, which are Jaisalmer, Agra, and Jaipur. my choice was crystal clear "Jaisalmer". One of my friend who visited who visited there last year and he reviewed me about jaisalmer is SO GOOD....
As usual we started our journey early in the morning, and road was so short for even though it was already 4 hours, and 5 remains for reaching our first stay and expedition. A friend called me out and suggested A pyaaz kachori (a kind of pastry filled with bruised pulse), I forgot a name of that place, but it was on edge of the freeway, and a big shop who only sells kachoris and tastes good quite a bit. After 9 hours of tough driving and hilly view we reached to JODHPUR.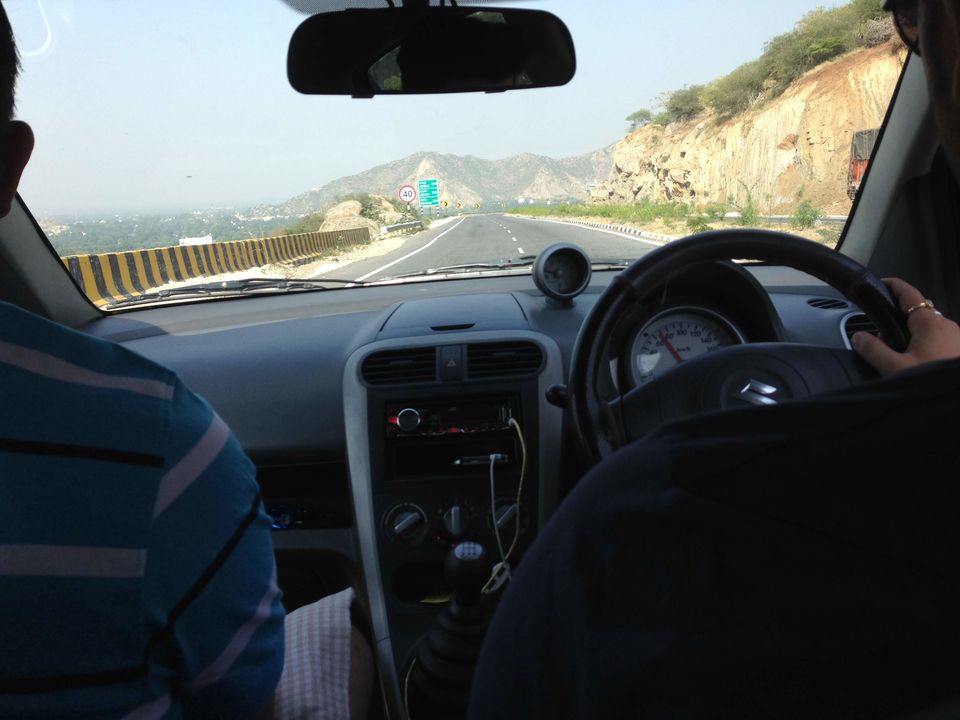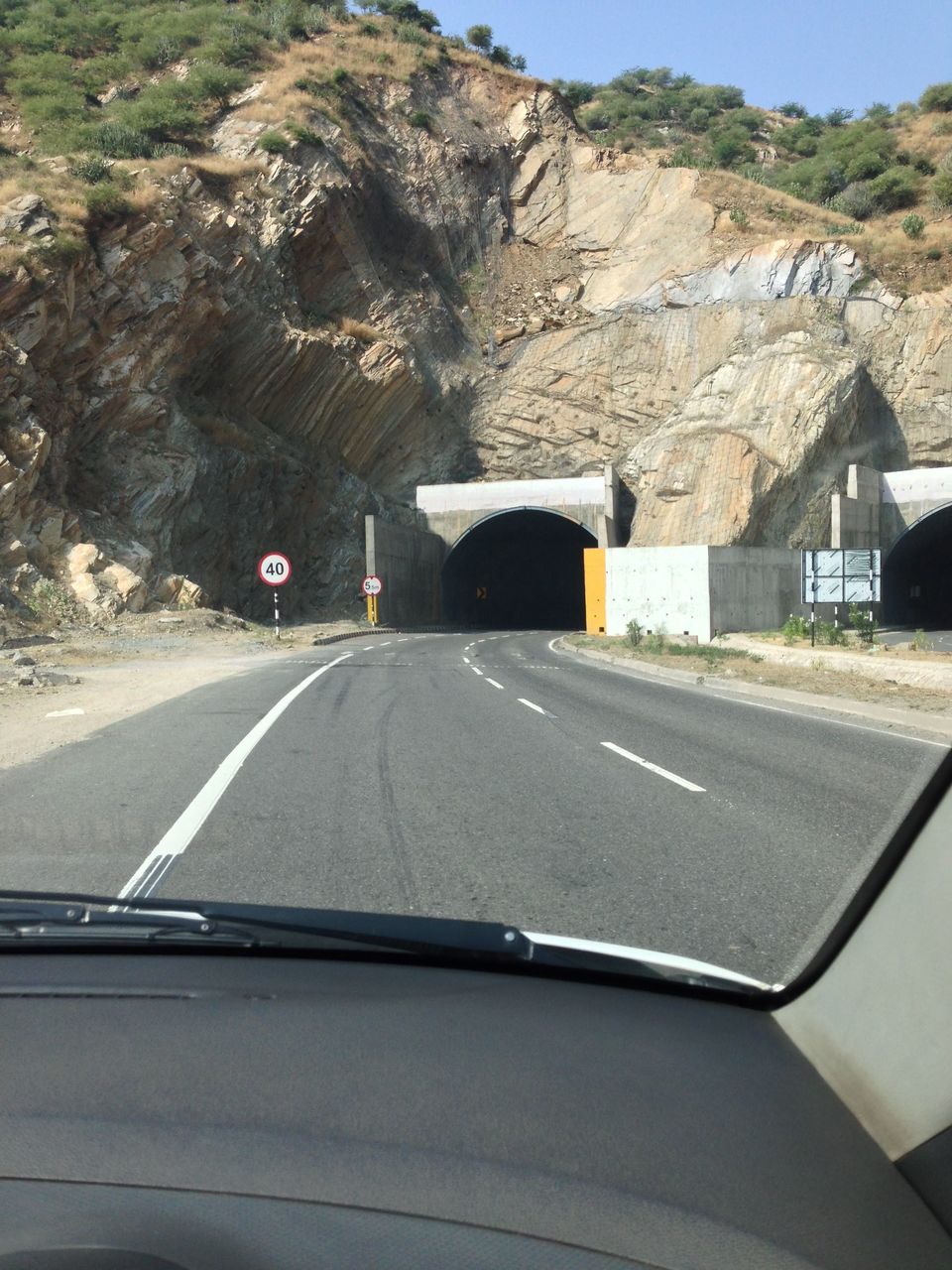 Midnight at 12 in Jodhpur, I woke up and craves for tea and cigarette, I got up stared my car and rush to nearby shop but as it was 12 all were shut downed, and later on I asked a local guy, he suggested railway station. I went up there and the outer view of station was like old hindi railway station which has 3-4 villain guys. I smoked up and took a cup tea and sipped it out. Came back to hotel and slept well.
Next day, in the morning woke up with cold sunrise and hot cup of tea. We roamed such nearby places like clock tower and mehrangarh. As we had cruch so we stayed only one day then we left Jodhpur and we were on our way to destiny.....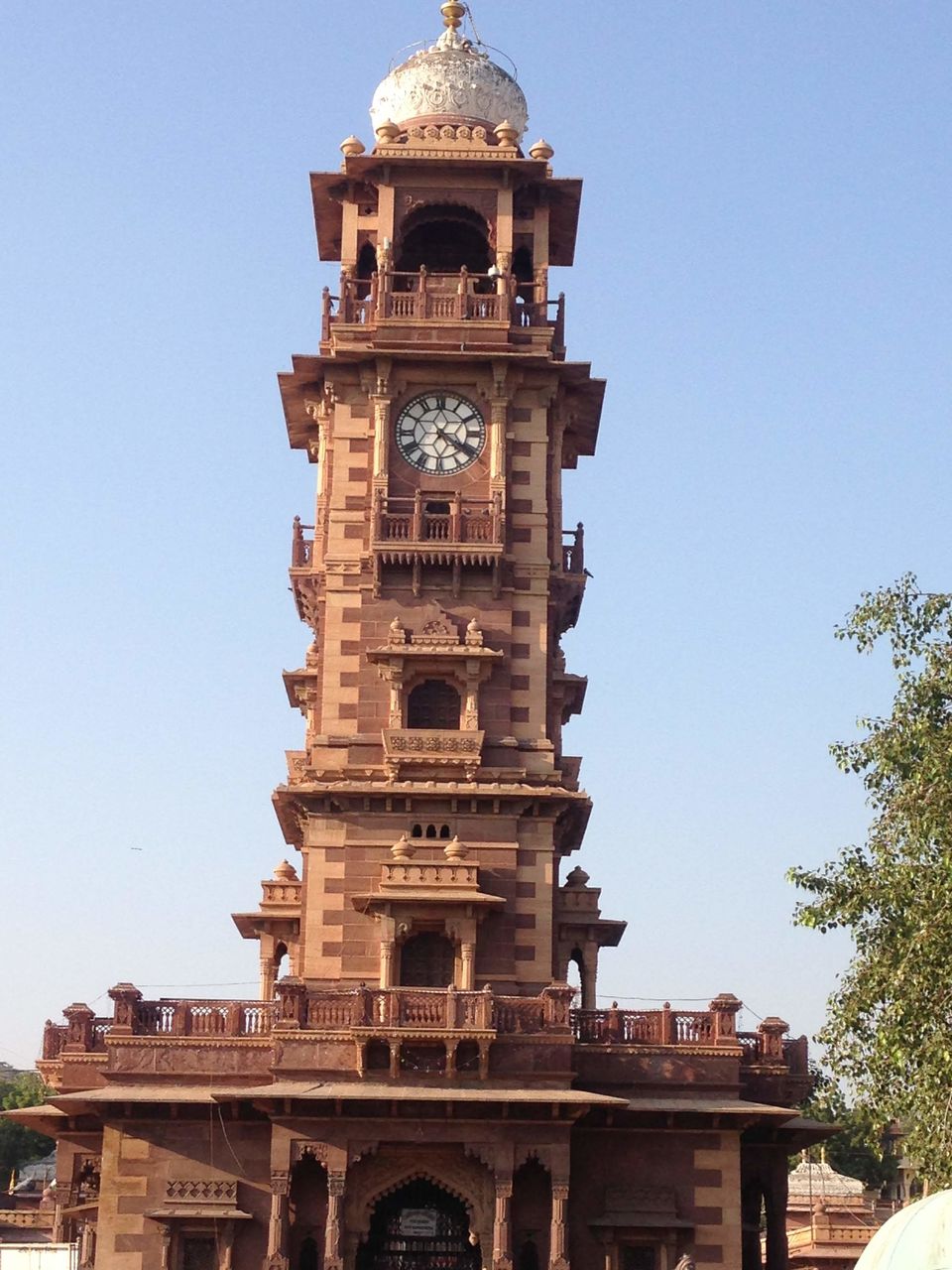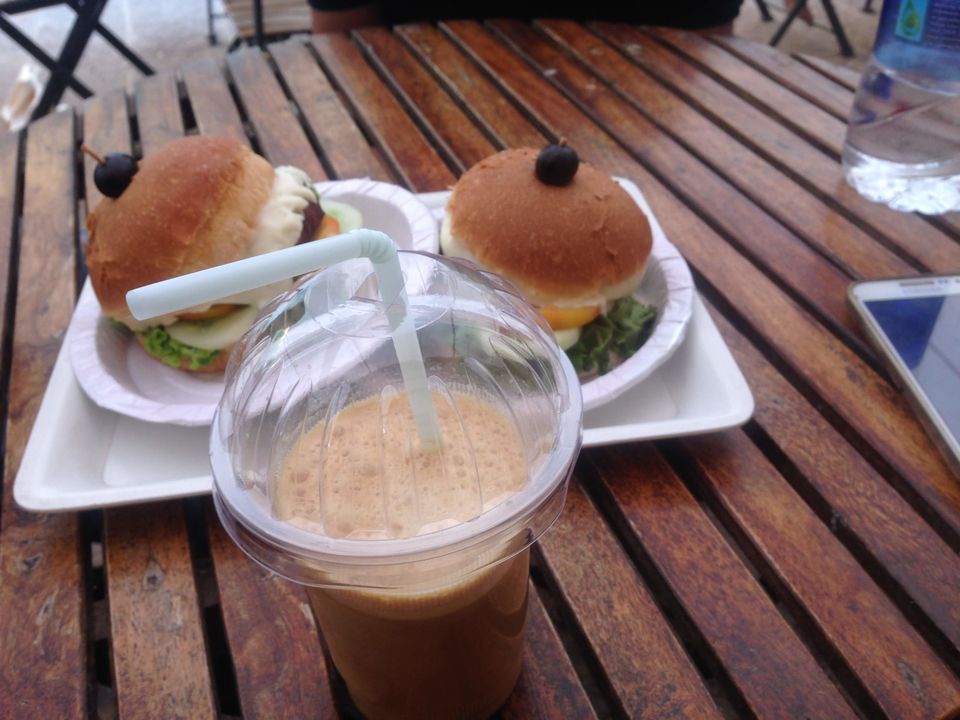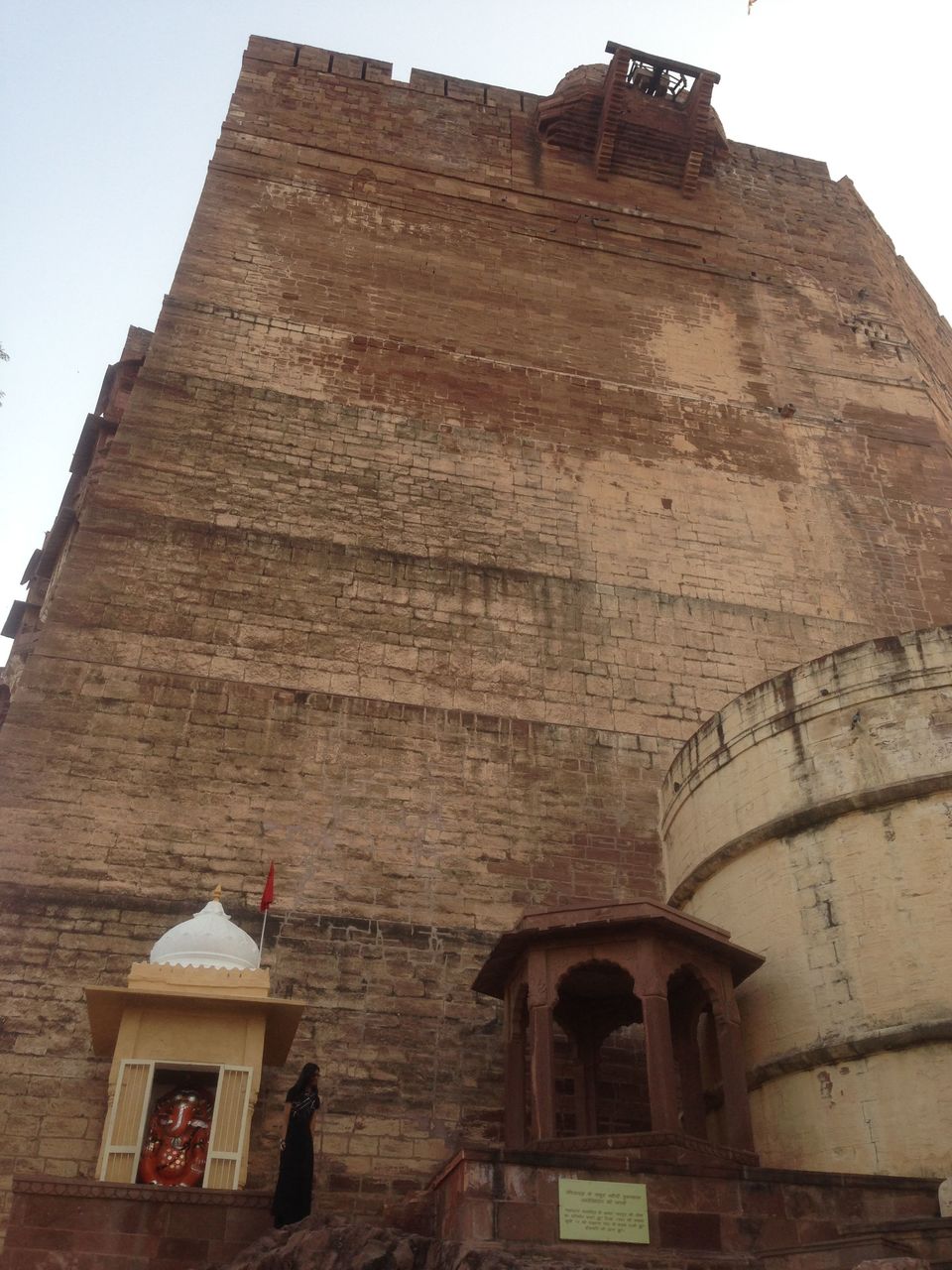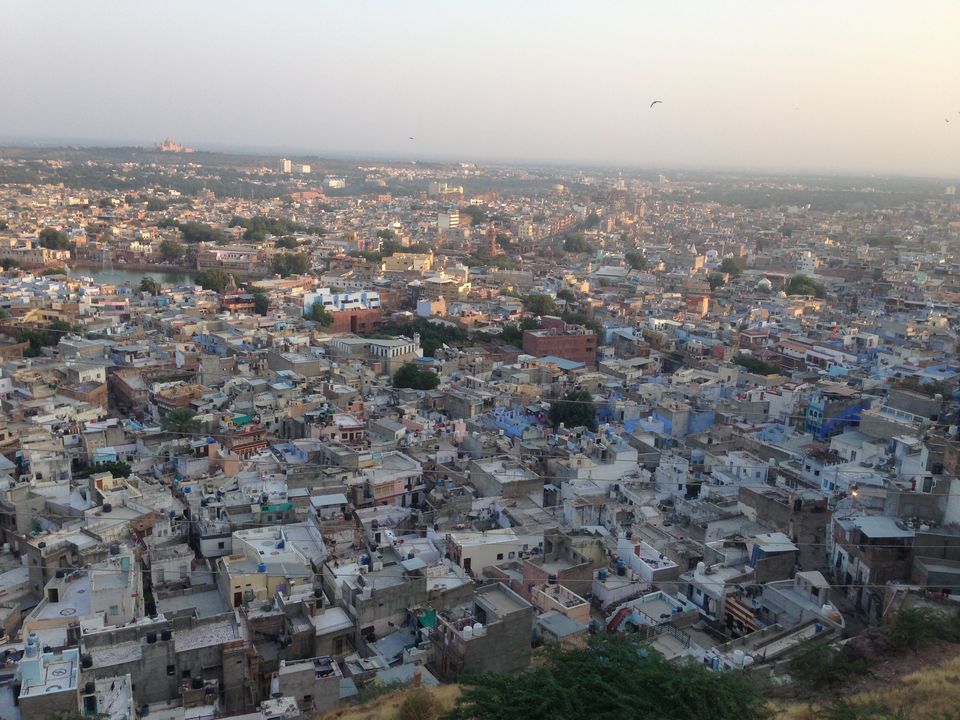 On my way to jaisalmer, we spotted a place called haunted village of India "KULDHARA", An abandoned and cursed village from last 200 years I mean, I have heard a lot about it, but when I saw it, it was just normal village with ZERO population. YES ZERO (0) population, people of nearby village thinks that "you should not enter in the village after sunset". It was 4 in afternoon I wanted to feel that ghost supernatural powers. BUT I forgot I AM GUJJU, it's like my mom was yelling on me "Akash get in the car we have to reach at hotel on time". :) :). she sounds cute.. after 5 hours of driving we reached in sand city "JAISALMER".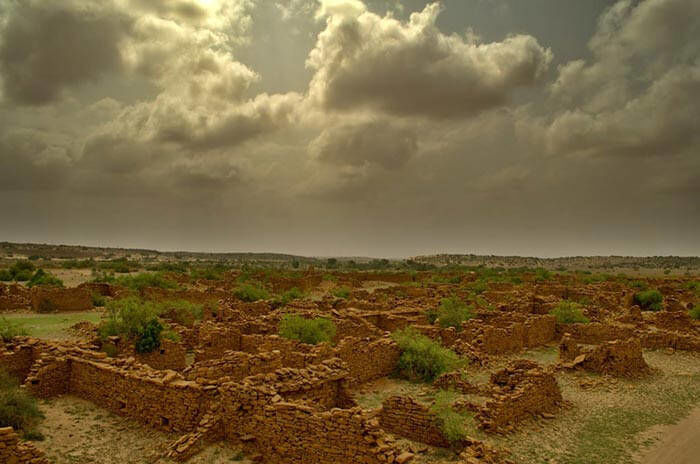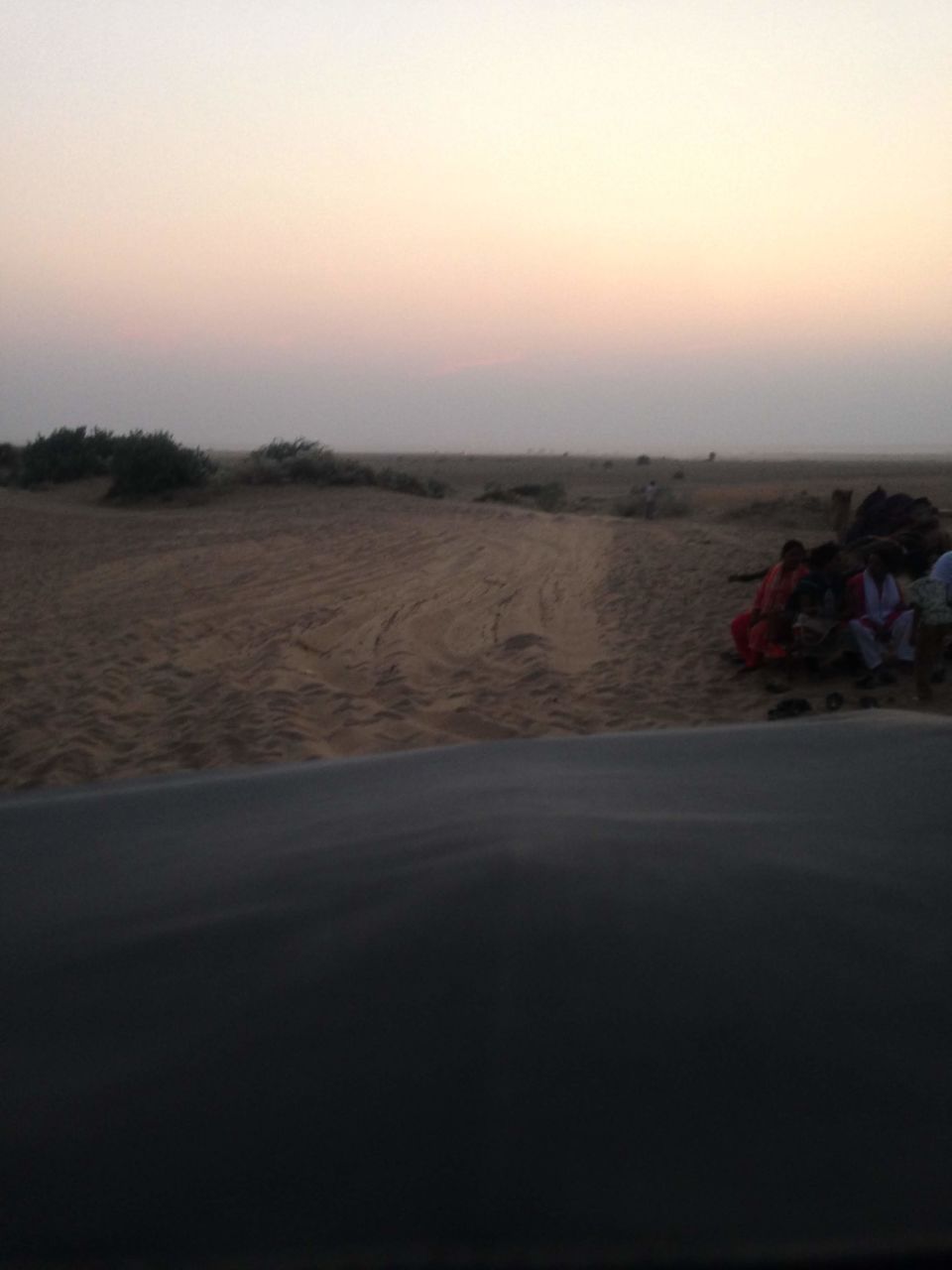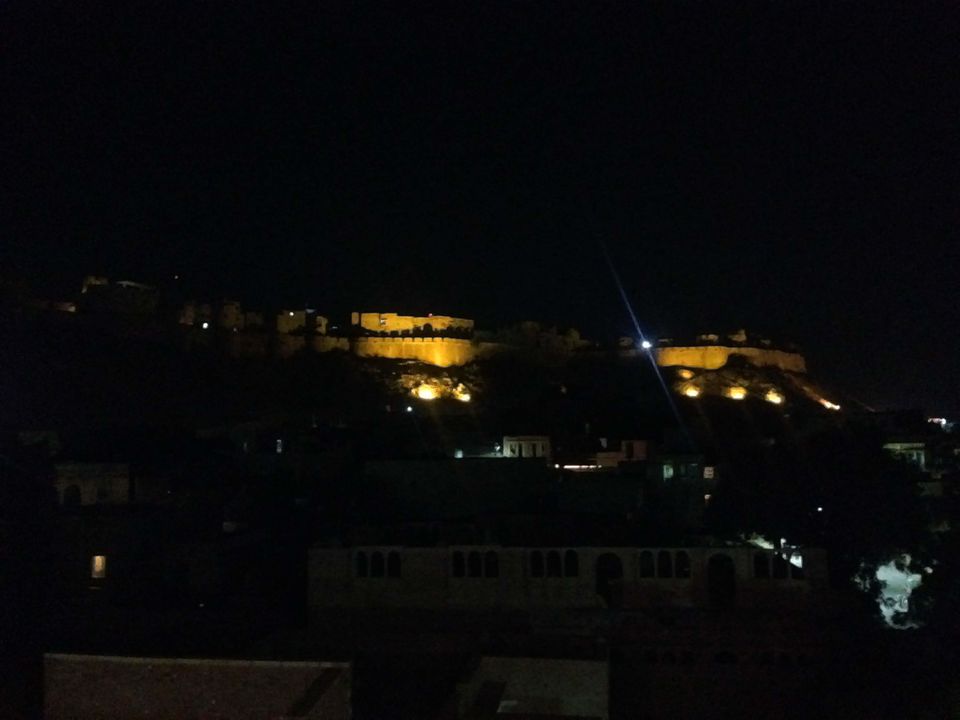 VIEW VIEW VIEW..... my brother came in room and calling me, and wanted to show me a view from the roof. I was like shut and let me sleep, of course it was almost 7 hour driving and I wanted to sleep good, so my friend came to see me and told "there is fort view". I woke up and rushed to roof and WOW... it was like I am in set of THE MUMMY. desert and fort with some house and hotels.. what a VIEW.

After that we went to market had lunch, some shopping of leather goods.
things to buy in jaisalmer:
1) wallet, belt of camel leather.
2)fossil stone.
3)antique jewelry.
4)mirror work embroidery.
And, it's evening.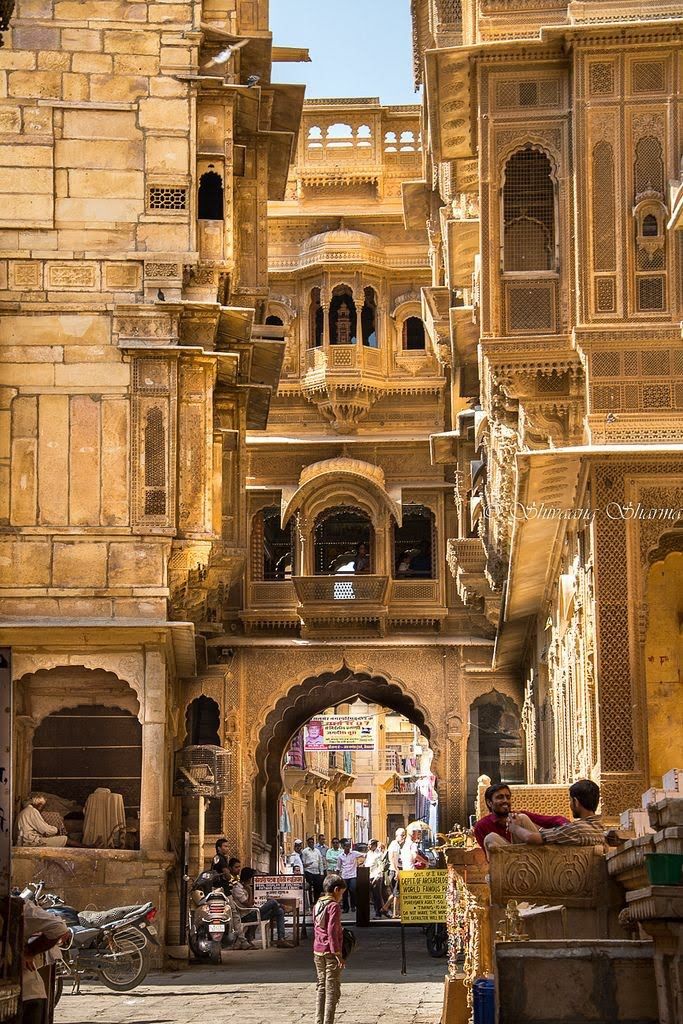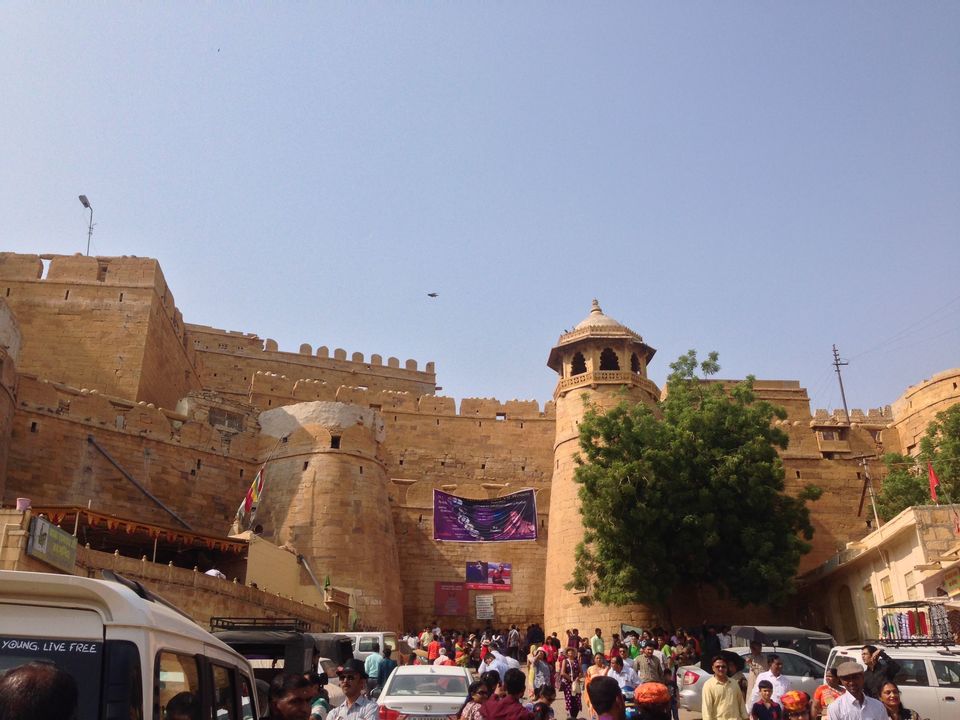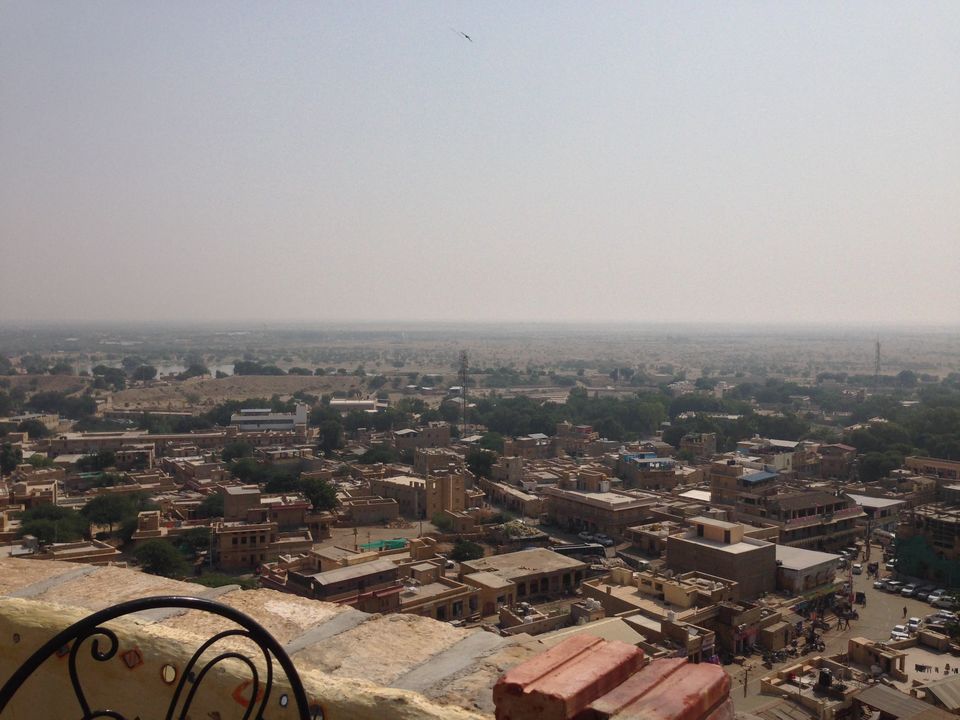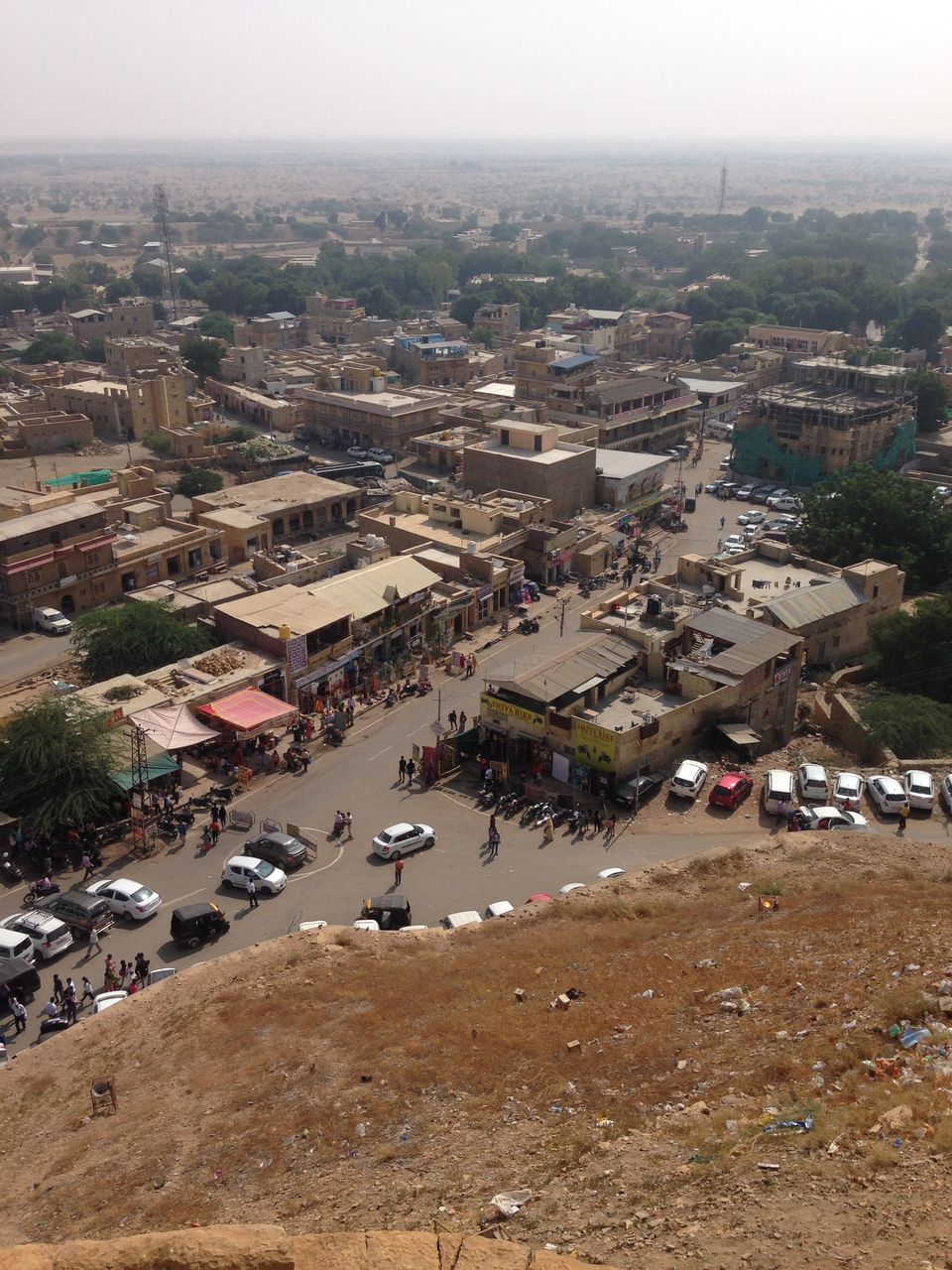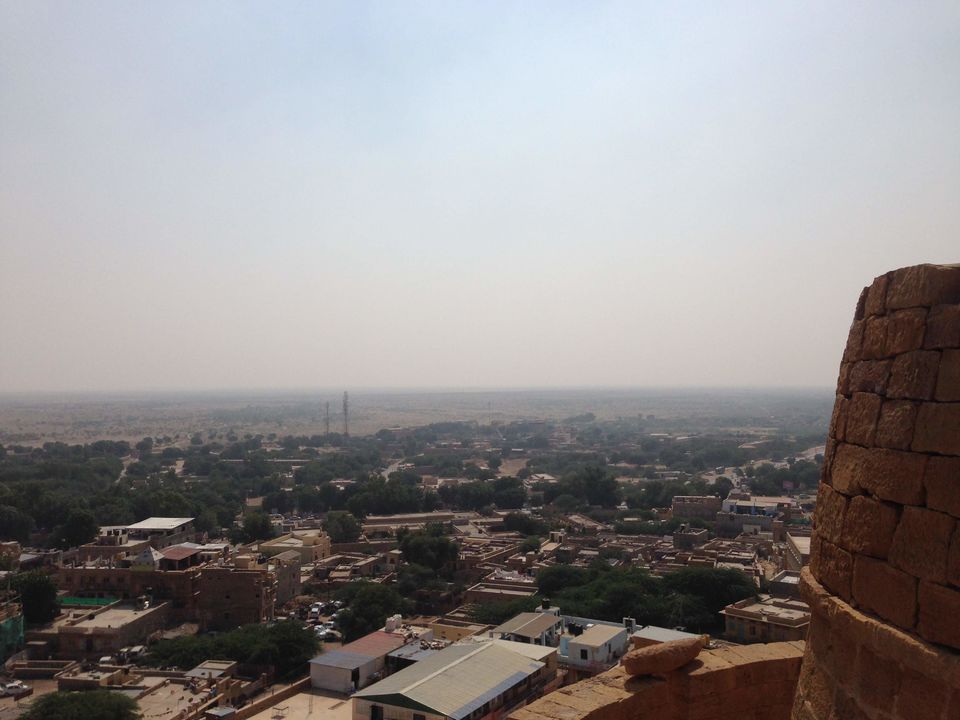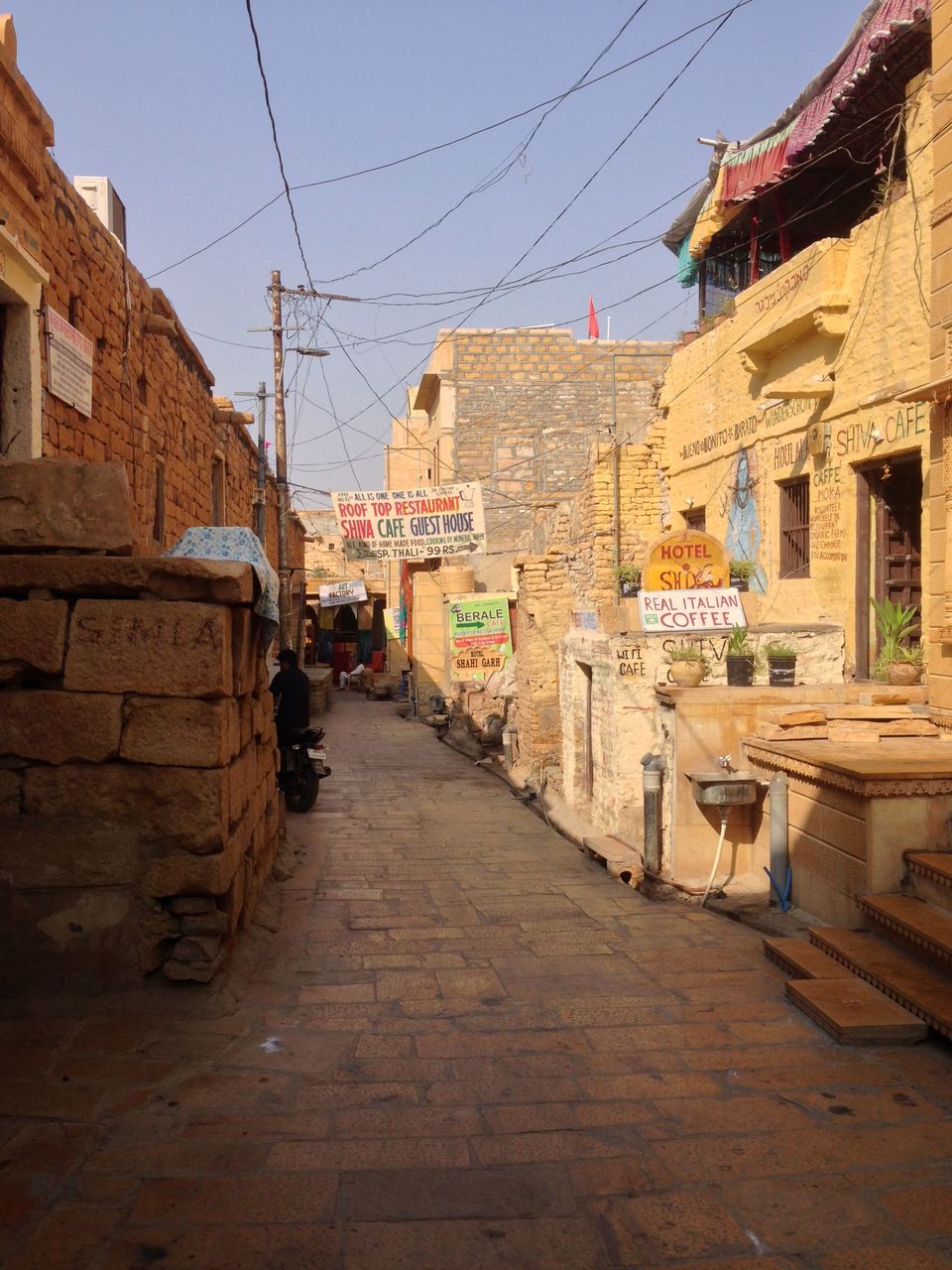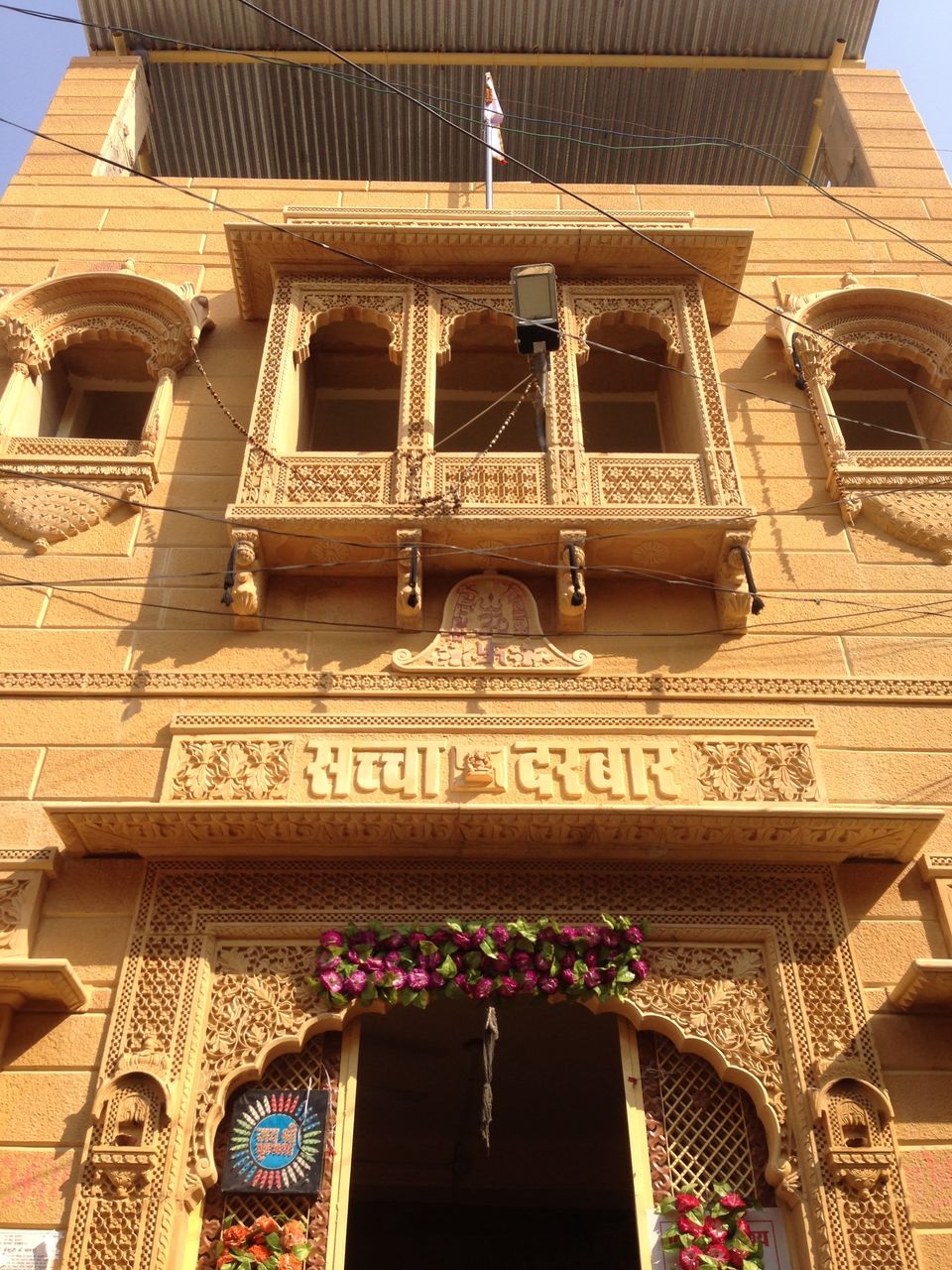 Well, Roaming at market and fort it spent 5-6 hours, we took authentic dinner such as dal baati, and gatte ki sabzi. Well it was actual delicious, we did not ate at some restaurants, but we ate it at "DHABA". And then off to bed.
Next day in the morning, we went for desert safari, almost 6-7 km of drive we were on sand dunes, an experience was indescribable. There were camels, local folk dancers and tents were uncountable.