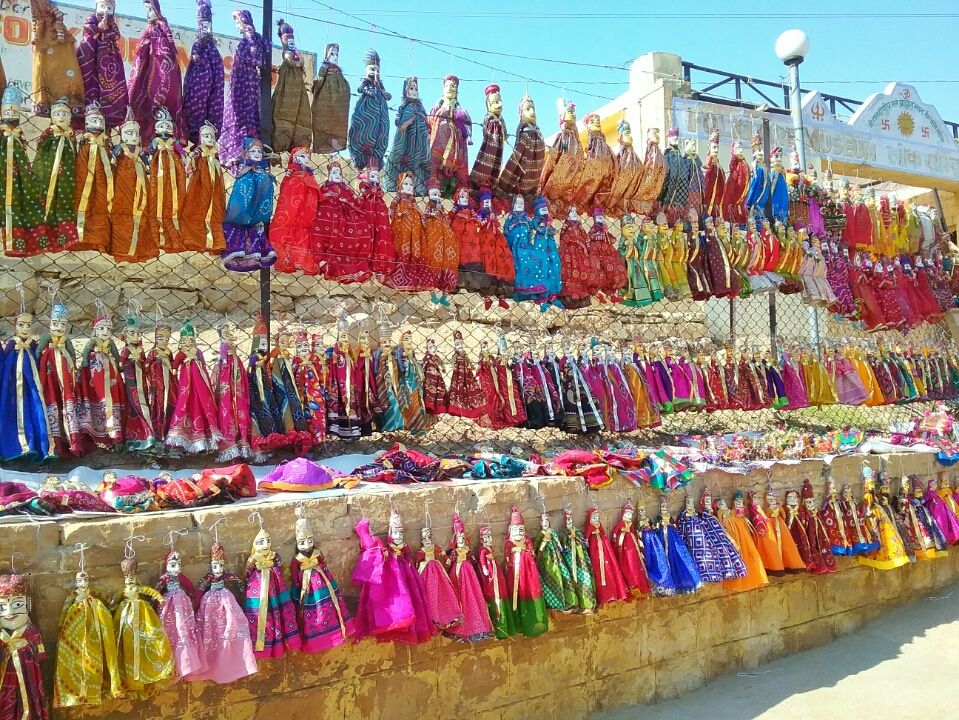 A land faraway, desserted, where one can experience the sand dunes, yes I am talking about Jaisalmer.
This time my trip was neither with my friends or solo but with the person I am most secured, my father. I booked everything in advance and thanks to irctc and goibibo that everything went as planned.
Corbet link express was our only means of direct transportation from Kashipur (my hometown) to jaisalmer and it was heck of a trip because we were stranded in that train for 24 hrs with no facility for food and in adition the stations where the train halted had only the hawkers serving cold puri bhaji or confectioners selling tea, biscuits and chips. My mother had packed some 'Parathas' for us which we had for the breakfast. But what next , we had to be in the train till midnight , we made our choice and ate the food served by the hawker luckily after an hour our stomach were still intact. Hats off to the Indian digestion power, can eat anything.
On the way a young foreign couple boarded the train from jaipur. There seats were next to ours. They were from Germany and came to visit rajasthan for 3 weeks, time just flew away speaking to them in the train.
Finaly we reached jaisalmer at midnight. Outside the station we got an auto rickshaw (tuk tuk) to drop us at the hotel "Sanjay villas" where we had our reservation. The hotel was a small haveli with clean rooms providing all basic amenities. The staff was very courteous. I loved their roof top restaurant.
After a goodnight sleep, we had our day well scheduled. 1st half of the day we had the city tour where we saw
PATWON KI HAVELI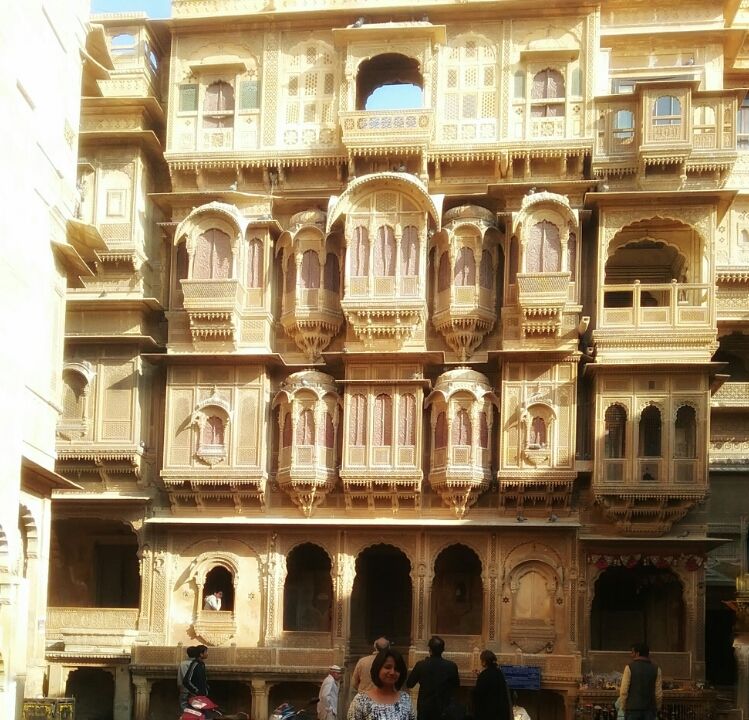 GADISAR LAKE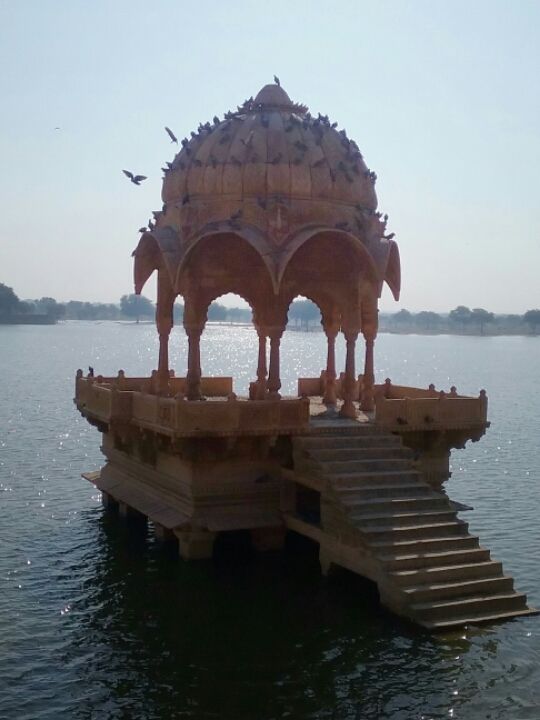 JAISALMER FORT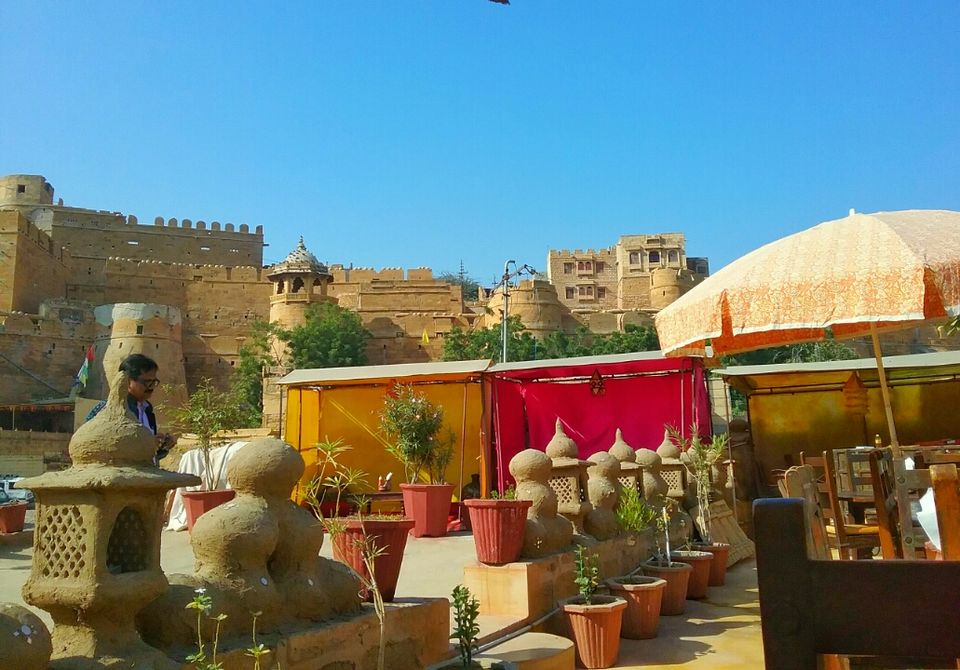 For the 2nd half of the day we went to the camp near the sandunes which is 30 km away from the city. We stayed at the Ratnawali camps, they are situated 2km before the sandunes, secluded and away from the behive of other camps.
A very well designed package by the camps- as we reached, we were taken to our Swiss tent and were immediately sent for a "Desert Safari on the camel".
It was a woooohhhooo experience. Camel safari, the sand dunes and the sunset. I had only seen sunsets in the mountains. Seeing the sunset in the Thar dessert, I was completely awstruck.If you do not believe me, see for yourself in the below picture.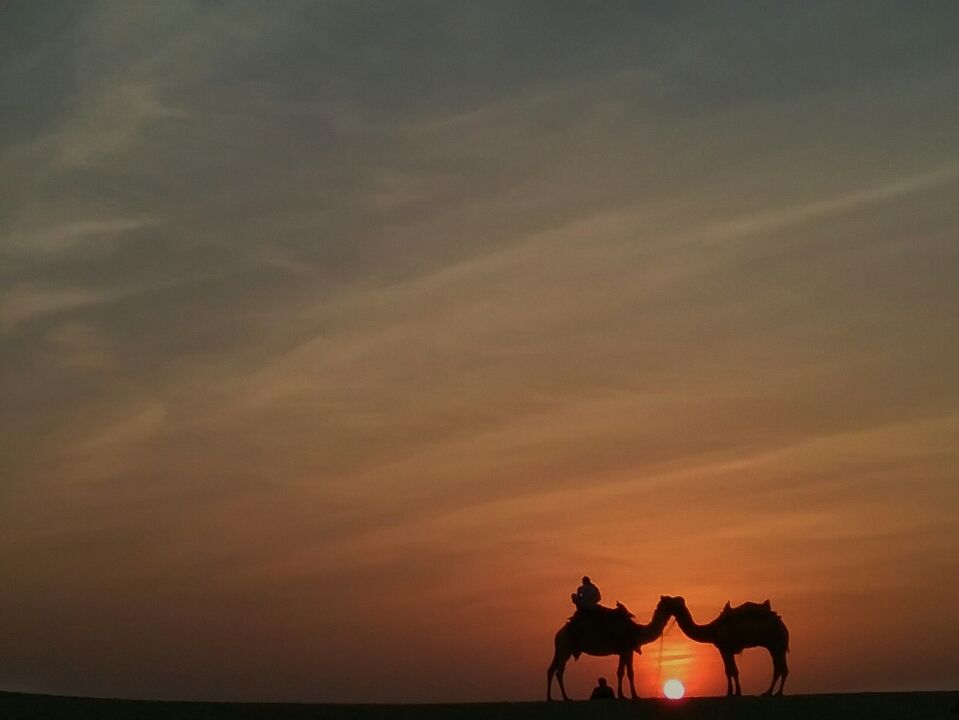 By the time we returned the temperature had dipped. Wrapping ouslves with woolens we went to the entertainment area where there was the "traditional musicians" and "kalbelia dancers". The sight of the Bonfire in the centre of the performance area was such a relief. We were served refreshments which we enjoyed along with the performances.
The evening ended with a sumptuous "Rajasthani buffet dinner". The next morning after the checkout, we were on our way back home.