Day 2 had number of places on agenda. We woke up early and got ready for a day of adventures (like Jeep safari, parasailing ).we had done a bit of camel racing too. It was thrilling experience.
At 10:30 we checked out from camp and planned to visit Tanot Mata Temple ( 126 km. From our camp). Temple is managed by BSF. It is close to the India -Pakistan border. Border is 10-15 km. away from here( Take permission to visit Border before you come here from DC's office jaisalmer) .
The next place we went to was Jaisalmer. We visited Jaisalmer fort, Patwon ki haveli and nathmal ji ki haveli . And later, at the Gadisar lake we got to indulge in boating.
After the beautiful day,we went to the terrace restaurant near Fort for dinner. (It offered good view of fort) .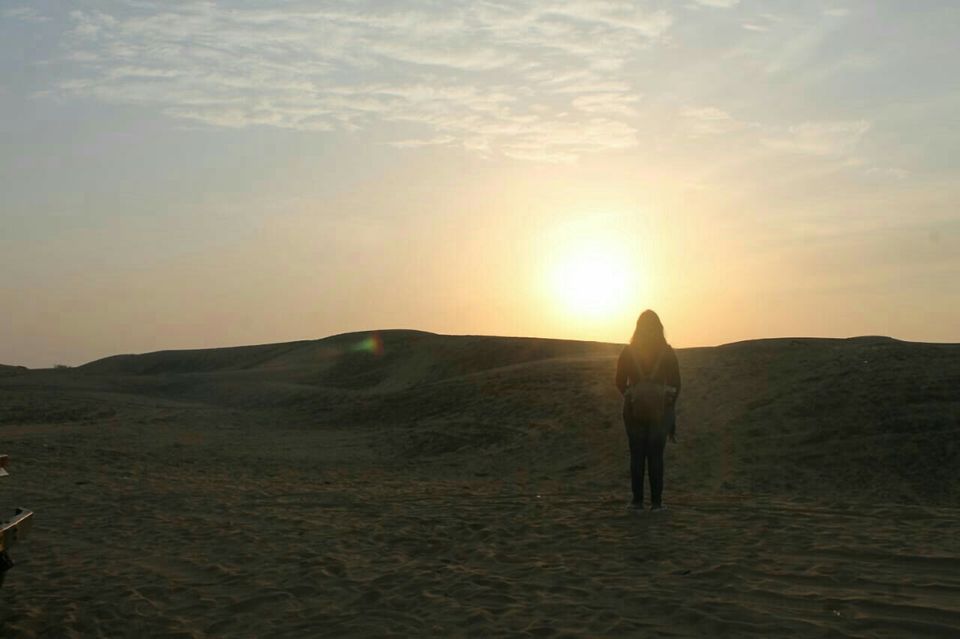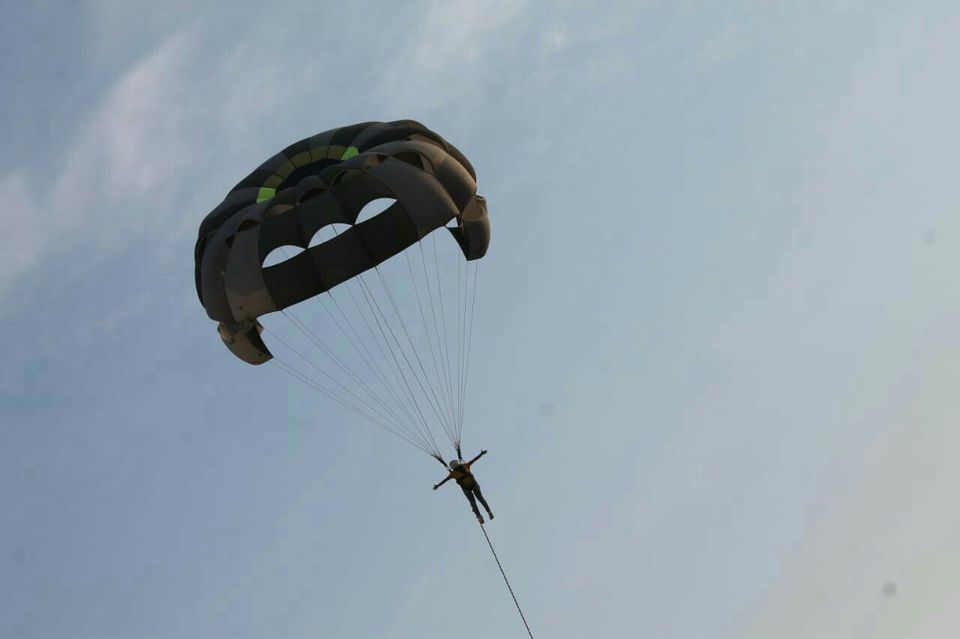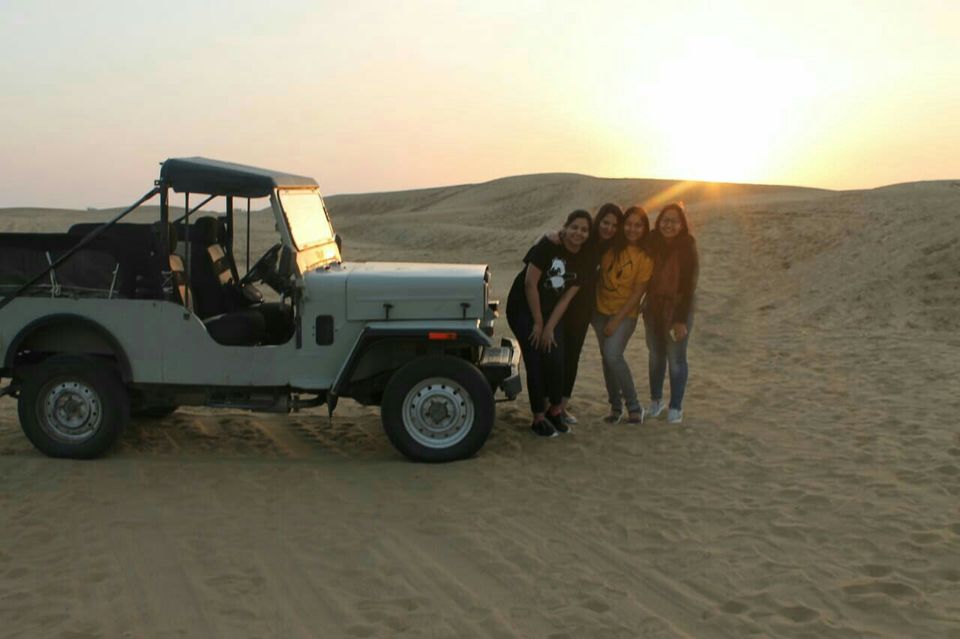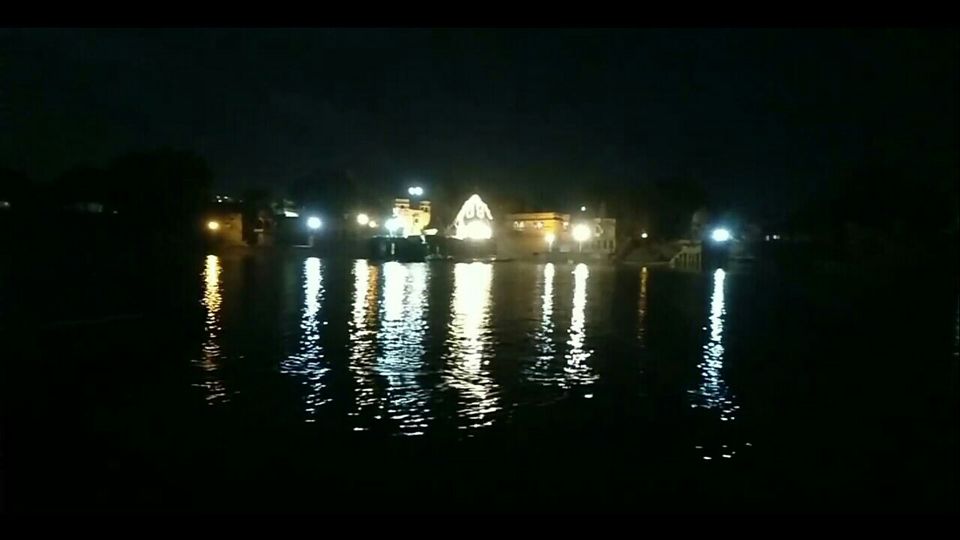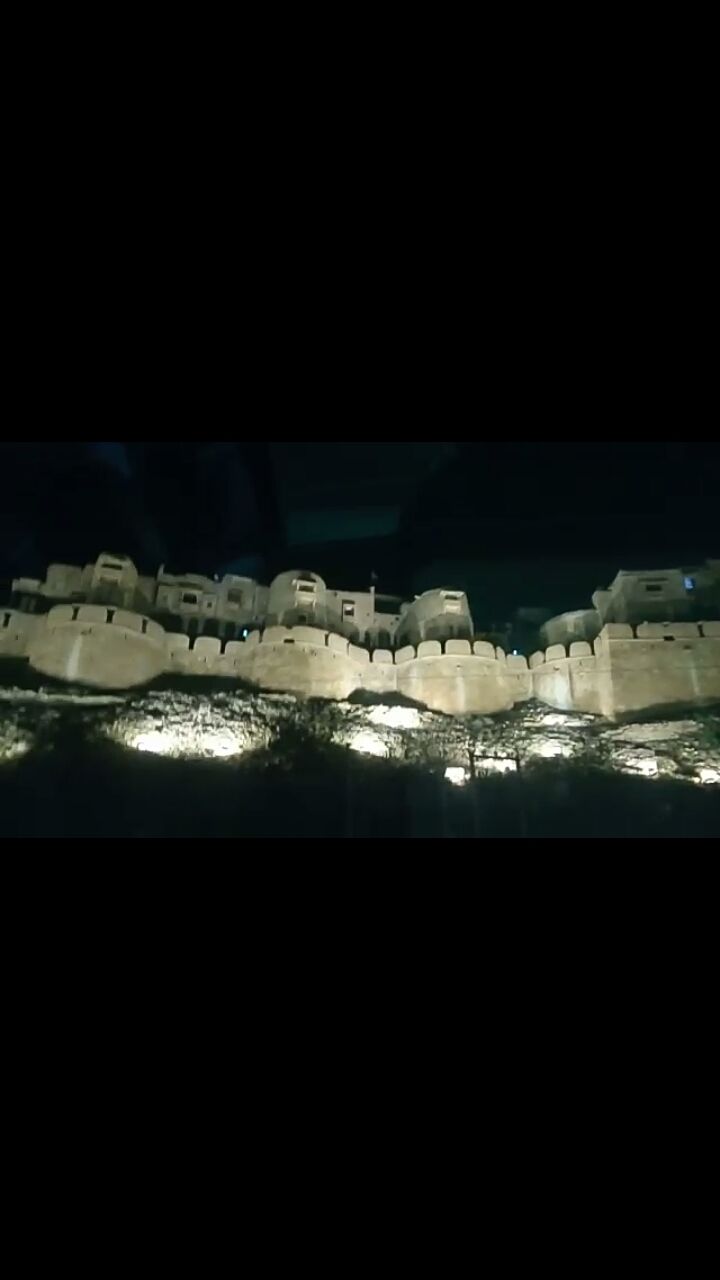 Post breakfast we checked out at 8:30 . After travelling for around 2 hours we reached Ramdevra Temple near pokran.( 12 km. From pokran).
After spending half an hour in Temple and local market we had back towards Kota.
It was enjoyable experience.
TRIP COST -
Camp room price Rs.6500 per night (included Dinner, breakfast ,camel ride, Jeep safari and Rajasthan folk Dance programme.)
Jaisalmer Hotel price Rs. 3200 per night for 4 person.
Parasailing Charge Rs. 2800 (rs. 700 per person)
Travelling Cost (petrol&toll tax) +lunch and other expenses. Rs 15000.
My friends, cousin and I were planning a vacation.
After considering the weather and love for Road trips ,we thought of Going to Jaisalmer.
It was short trip.
Our journey began early in the morning from Kota to Sam sand dunes (Jaisalmer) via Jodhpur. The distance between kota to Sam sand dunes is 695 km.
At around 4:30 we arrived at Camp and after rested for a while, we went out for camel Ride (as the sun was about to set). After spending an hour in Desert, the camel took us back to the camp where we enjoyed Rajasthani Folk Dance and bonfire.