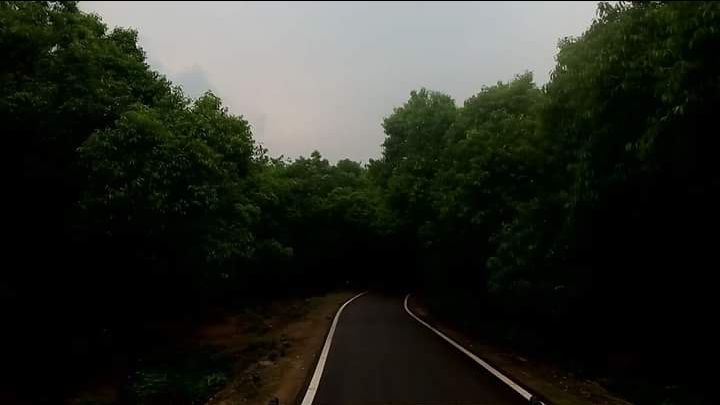 Unlike the other parts of the world, where people run for cover when it rains, in this part of the world people head out on hikes when the monsoon is in full swing.After the scorching summer ends on the western coast of India in June, the monsoon rains work their magic on this part of Gujarat, transforming the brown hills in to a green heaven for trekkers.
 
The Hathni Mata waterfalls, one of the most beautiful waterfalls in India, are 100 meter tall and surrounded by green carpeted hills with flowers and floras. A scenic beauty of falls and wet breeze with music of water gurgling and falling on rocks, will take you to another world. The Hathni Mata waterfalls are located in Jambughoda, 30 km from Pavagadh and approximately 80 km from Vadodara in Gujarat.
 
The number of mountain streams flow along the forest trails leading to this part of trek leaves you speechless. After nearly more than 12 years of visiting mountains and beaches, there is one thing I have felt that pristine places can be found, though not on four wheels or two. If you are willing to give your legs and lungs some good exercise, there is much more to be enjoyed than just view of distant mountains.
 
Timing is everything, so plan your visit during the monsoon, when the slops are vibrant enough leading to jaw-dropping landscapes.