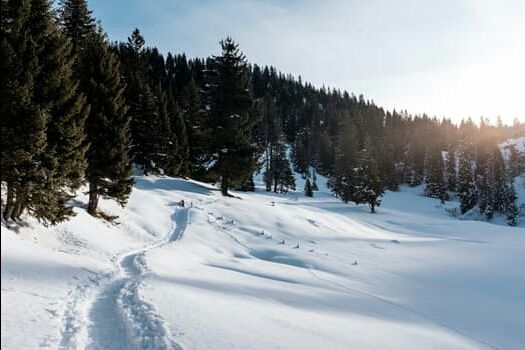 1. White snow
Winter is coming and with it comes snow. Not John Snow!(hehe) but, actual white snow. You can enjoy fresh snow in Gulmarg. Jammu and Kashmir tourism department also organises "Gulmarg snow festival" in the ending week of December. It is a bouquet of various snow activities like skiing, ice skating and snow boarding. If you have more time you can also visit Sonamarg and Pahalgam for more snow.
2. Stay in a hotel with a beautiful view of Dal Lake.
In winters the view of Dal lake is mesmerising. The roofs of house boats and shikaras laden with white snow will present a whole new view of the Dal Lake that you won't see in any other place. You can get good deals for your hotels as in winters hotels offer cheaper rooms than in spring season.
3. Exquisite Kashmiri cuisine - A mouth watering combo in winters.
Kashmiri Wazwan is world famous for its multi-course dishes that pamper your taste buds. Ranging from Kashmiri pink tea with Harissa in breakfast to a full traditional "Trami" (large copper plate) with multiple dishes of mutton and chicken. Don't forget the aroma of famous seekh kebabs of Khayyam chowk that attracts people from miles. Khayyam Chowk is just 3 kms from Lal Chowk and can be easily reached by cab or local transport.
4. Shopping
Visit the famous Lal Chowk for your winter shopping spree. Kashmiri Pashmina shawls and local dry fruits are the main items that you can buy for your family back at home. you can also buy other handicraft works like paper mache, wood carving work, etc. It is recommended that you bargain for prices to get the best deals.
5. Experience local culture.
You should get down and talk with local people to experience the warm hospitality. Kashmiris pride themselves as the best of hosts. Talk to people about life and world to feel their warmth. You will discover how the Kashmiris are wrongly portrayed.