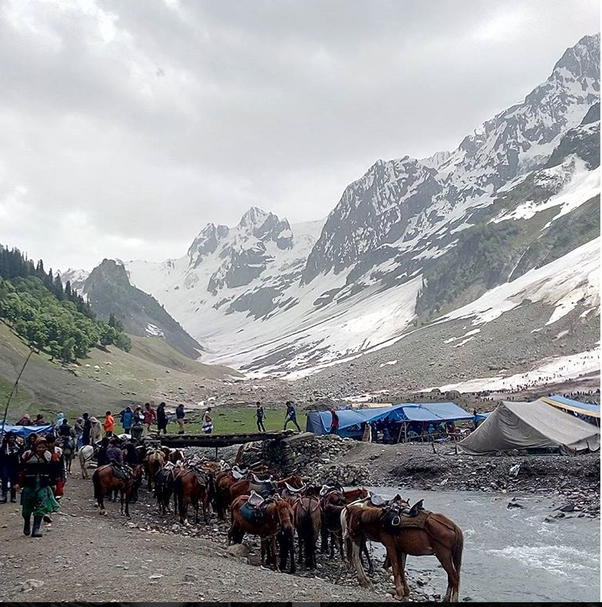 Kashmir ( Srinagar , Sonmarg , Gulmarg , Doodhpatri and Pahalgam ) . From being told by several people to cancel the trip ( terrorism , riots , curfews etc ) , to showing a lot of courage at the last moment and actually boarding the flight , I think it was the best decision of my life . Most underrated place in India , which is publicized as unsafe and sometimes also called a terrorist's retreat .
It has remained one of the most unexplored places yet in India , which is a good thing as generally it is the accumulation of excess crowd in good places which causes a lot of traffic/waiting queues at each and every nook and corner of the city and also they are responsible for destroying the ethnic beauty of a clean city by littering around.
Having conversed with the localites , this is what I have observed .
As opposed to the common verity , Kashmiri's are the most welcoming ,sweetest as well as hardworking people you will find in India . From being called anti nationalists from time to time , to people doubting their integrity , from suffering the atrocities of the Indian Army from time to time ( Courtesy AFSPA ) , also their mothers and daughters being mistreated many times ( Yes a shocker! Not all soldiers of Indian Army are eligible to be our heroes , some still live in the shadows and are a disgrace to one of the most respected organization in our country ) , they have gone through a lot.
The House Boat's in Dal lake ,Mughal gardens , Monasteries clearly depicted the vast cultural heritage of Srinagar , also the Gulmarg Gondola , Pahalgam Valleys and Lakes are all must visit places , which should not be missed .
While the majority of the Indian Subcontinent was clearly burning with a temperature of around 40 degrees ( celsius ) during May , the places mentioned above had an average temperature of around 10 degrees and would go close to 2–3 degrees sometimes during night time , so going there was quite a relief from the harsh summer conditions .
Also I was fortunate enough to be able to visit Salman Khan's movie , Bajrangi Bhaijaan's , last scene's shooting location . The rush of feelings is hard to explain when you see that particular location in front of your eyes , which you once saw in a movie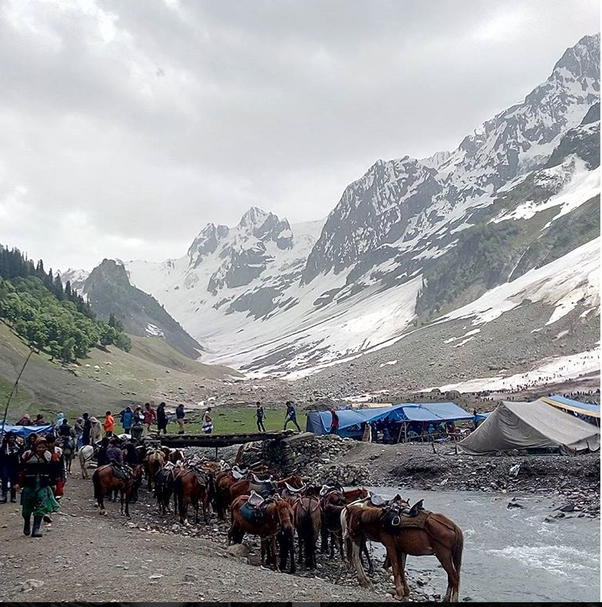 The snow clad mountains along with the rivers which have water , that it literally appears to be as white as milk , just makes you want to spend the rest of the day , just gazing at the wonderful offerings that mother earth has provided us with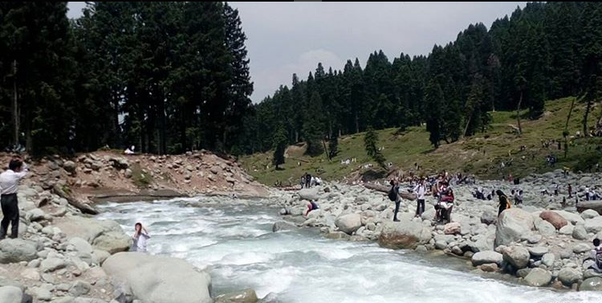 Come Summers and people will rush to the most common of the destinations like Shimla , Manali , just to name a few , not realizing that just a few hundreds of kilometers to the north a beautiful and enriching experience awaits them :D .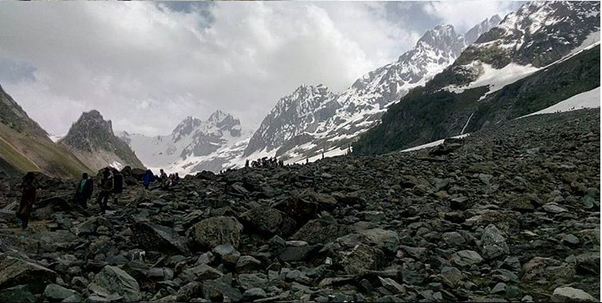 Frequent searches leading to this page:-
bajrangi bhaijaan shooting location, bajrangi bhaijaan shooting place, bajrangi bhaijaan location, bajrangi bhaijaan movie shooting place, bajrangi bhaijaan last scene location, bajrangi bhaijaan shooting locations