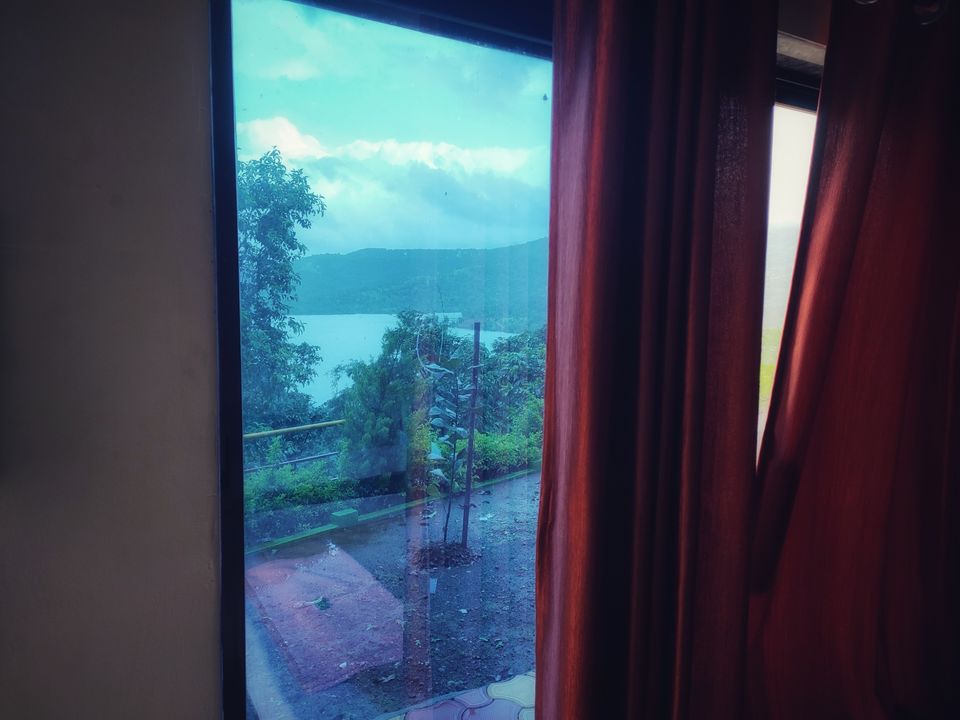 A bad break up really makes it hard to stay in one place for long, and your mind itches to change the scenery. The trip was planned long ago because of the long weekend in August, but as things do in life it all fell apart.
But the bookings were done and the leaves were already applied, so after little emotional blackmailing, my roommate and I started what men are known for, not caring anything else about the world.
We started from Pune at around 8 o clock and the target was to reach Tapola by 2. You can guess how well thought out it all was. But after driving in Pune for 3 months my car forgot that it had gears upwards of 3. It was a nice change of pace on the highway.
On the way even God was sad at the level of desperation so much that it was raining cats and dogs. Nothing was visible from ghats. Stopped at Harrison's Folly for a few pics for my new Tinder DP.
Then from Mahabaleshwar we drove down towards Tapola. The empty roads were hauntingly beautiful just like my ex's cold heart.
Tapola seemed like a silent valley full of mystery. Sitting at the edge of the fall reminded me how privileged my life is. The night was as beautiful as the first love on first night. We stayed up till 4 o clock talking about failures in life tried to stay awake till sunrise and failed miserably as always.
Next day on the way back the weather continued to tease out throughout like a crush, just enough to mesmerize you but never let you capture a photo with her.
After all that the dream shatters and we had to come back and live out our existence.
Please reach out if you want any help in planning this trip.