Distance between Kargil to Leh is about 234 Kms. As we drove through the road after Kargil, we passed many small military barracks while crossing. The terrain changed from greens to brown patches. Interestingly as soon as the villages pass by the barren stretch starts, no vegetation, no trees, just brown rocks and mountains. The mountain ranges are enormous, sun shining brightly giving a nice hue to the mountains.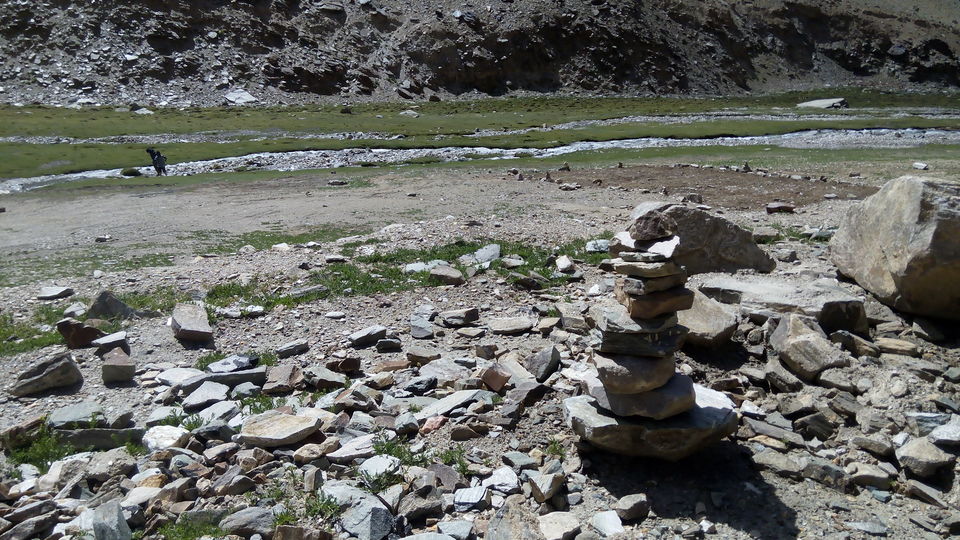 The Himalayan ranges look mightier and beholding. The majestic peaks was mesmerizing. The colors atop the loops and peaks coupled with clear blue skies creates a scene which leaves you speechless. You get a feeling where you just want to stay forever and keep watching the nature's creation. The roads gets rough and dusty, it's creating a cloud of dust as we pass. We pass Mulbek and stop at the Buddha Rock Statue to pose for some pictures.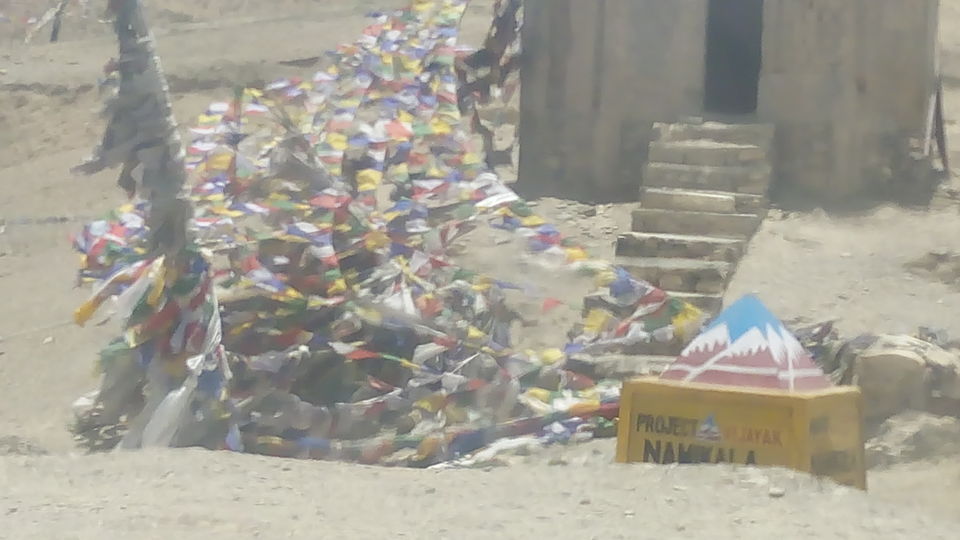 We could feel the culture distinction from here, in the cloths, food, the architecture and the atmosphere with the colorful floating flags. The We pass the famous Lamayuru monastery on our way, a beautiful structure, colorful and elegant.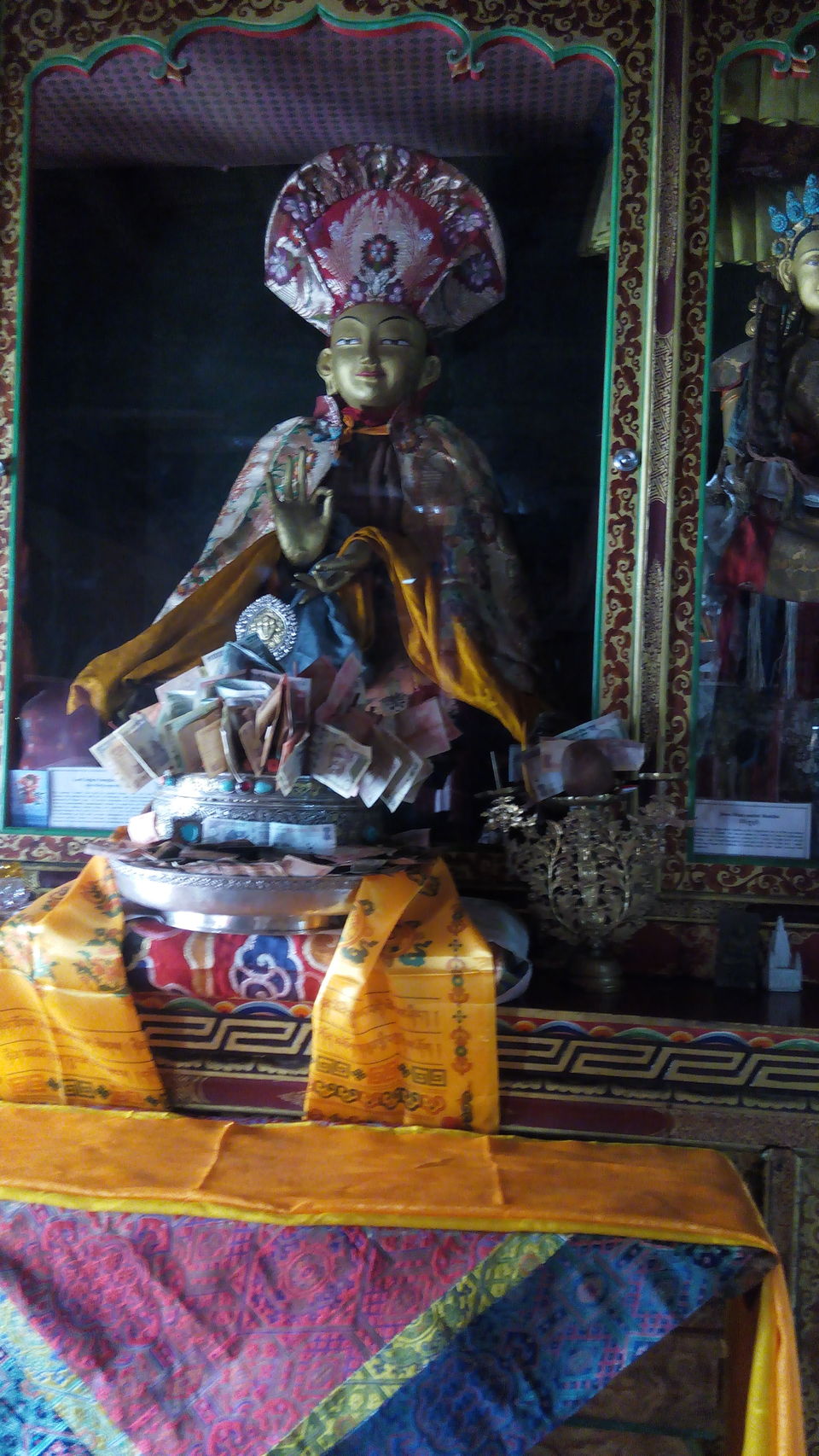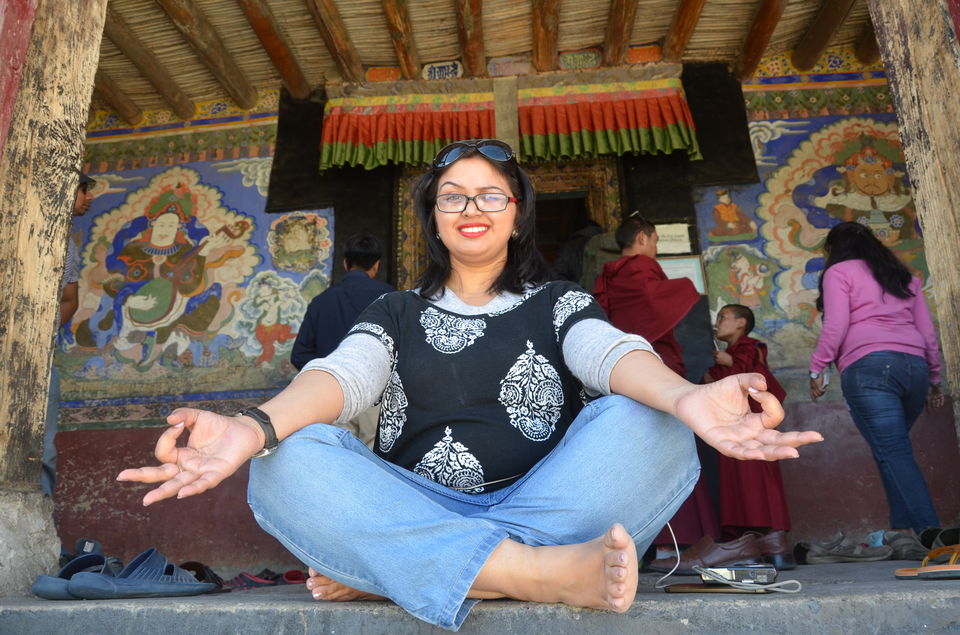 Lamayuru is considered the largest and the oldest Gompa in Ladakh. The chanting of monks made the atmosphere more divine. The roads now is excellent, the drive get more scenic.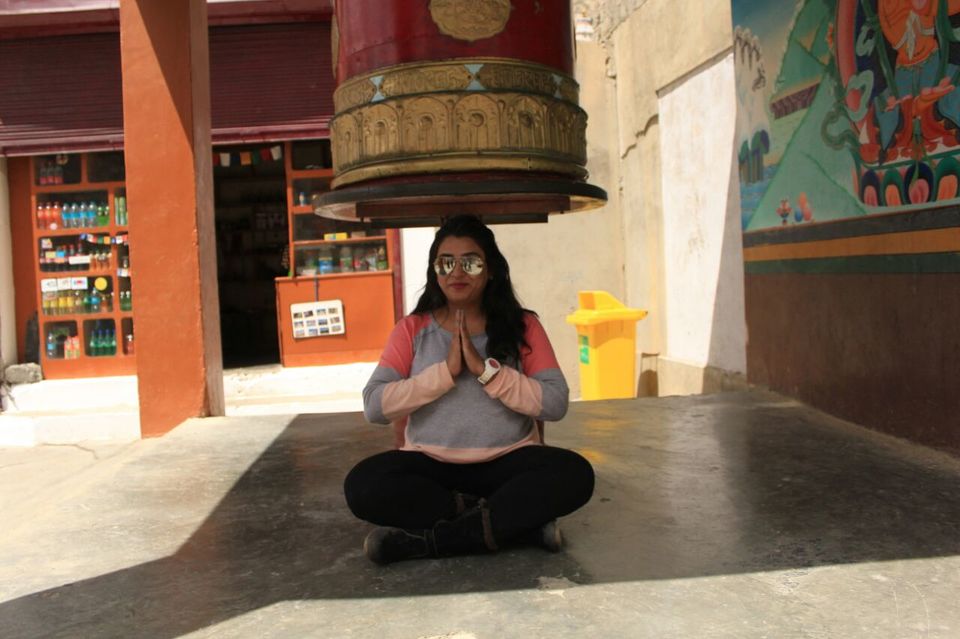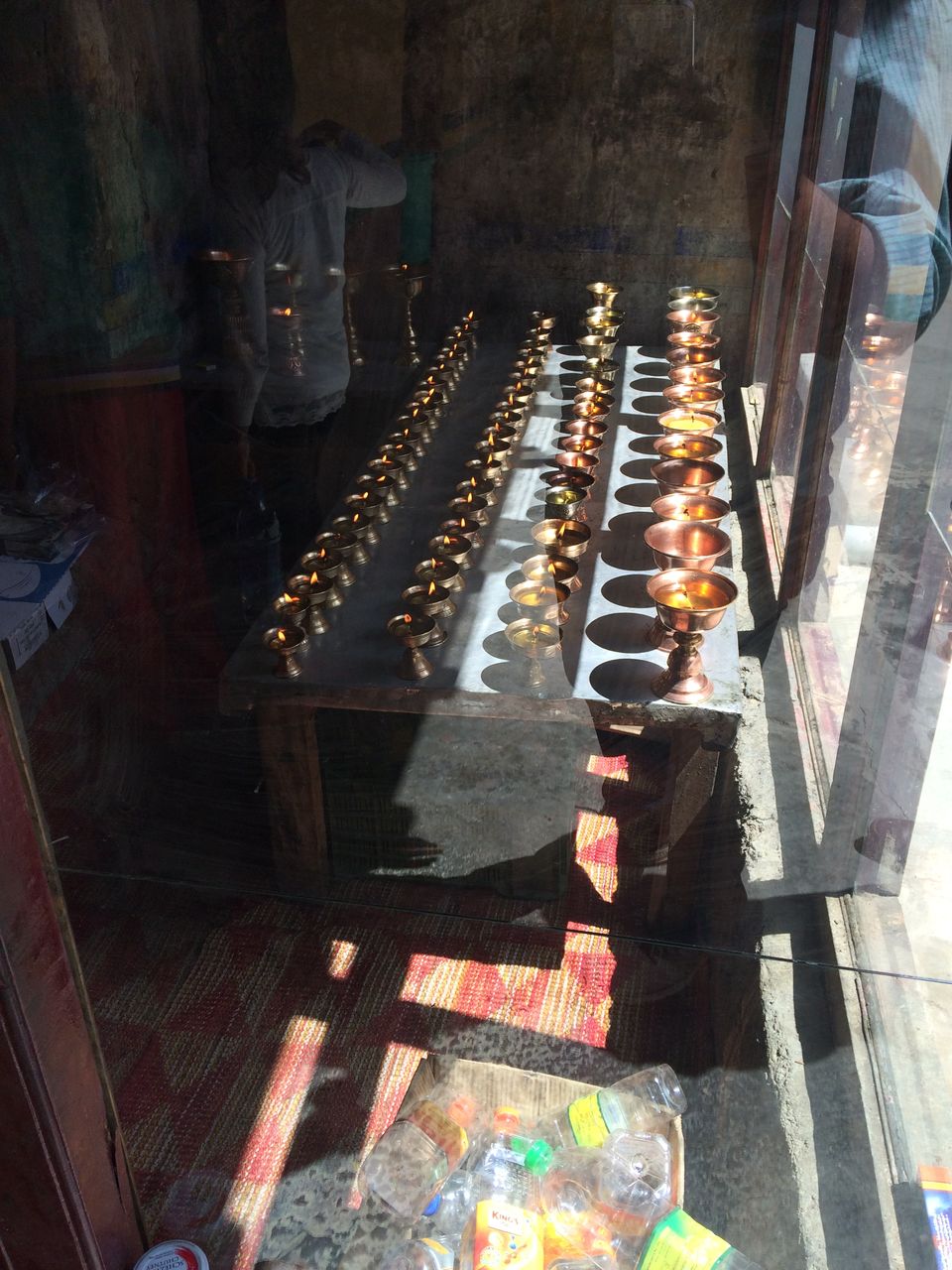 We reached Zhanskar around 3pm to experience the confluence of Zanskar River and the Indus. The two River meeting at this point where Zanskar river with darker muddy waters meets Indus River with Clearer Bluish water. The top view was captivating.

We Stopped by for few clicks and preceded further to Magnetic hill, it is a small stretch of road located about 30 kms from Kargil towards Leh. Though I didn't found anything magnetic about it as our jeep was moving backward on the slanting road.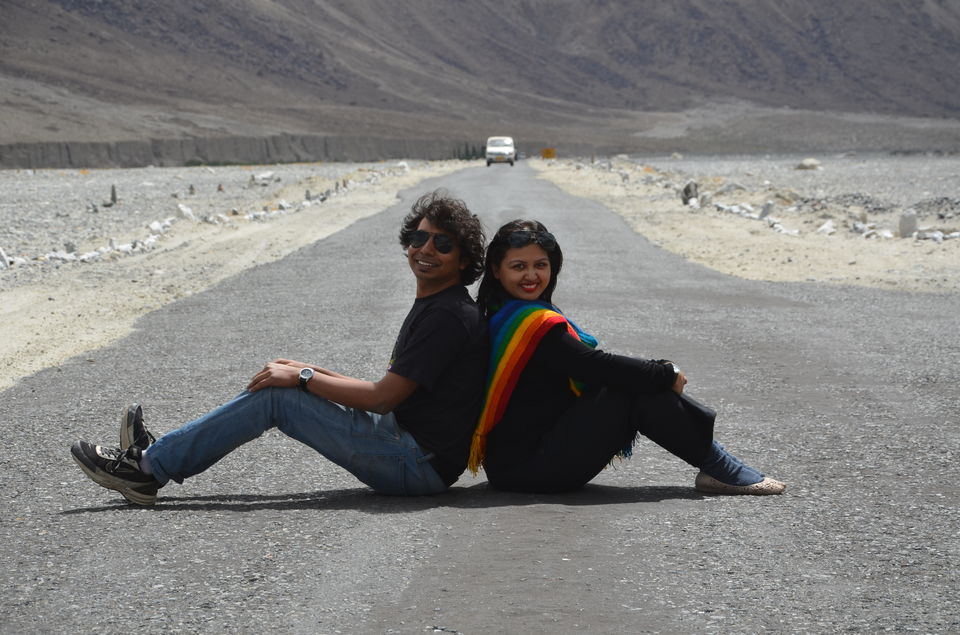 We halted at Gurudwara Patthar Sahib, maintained by Indian Army, the calmness and the gurubaani made the place more devine. Spent some time there and sought blessings of Waheguruji and helped ourselves with steaming tea and delicious boondi as Prasad.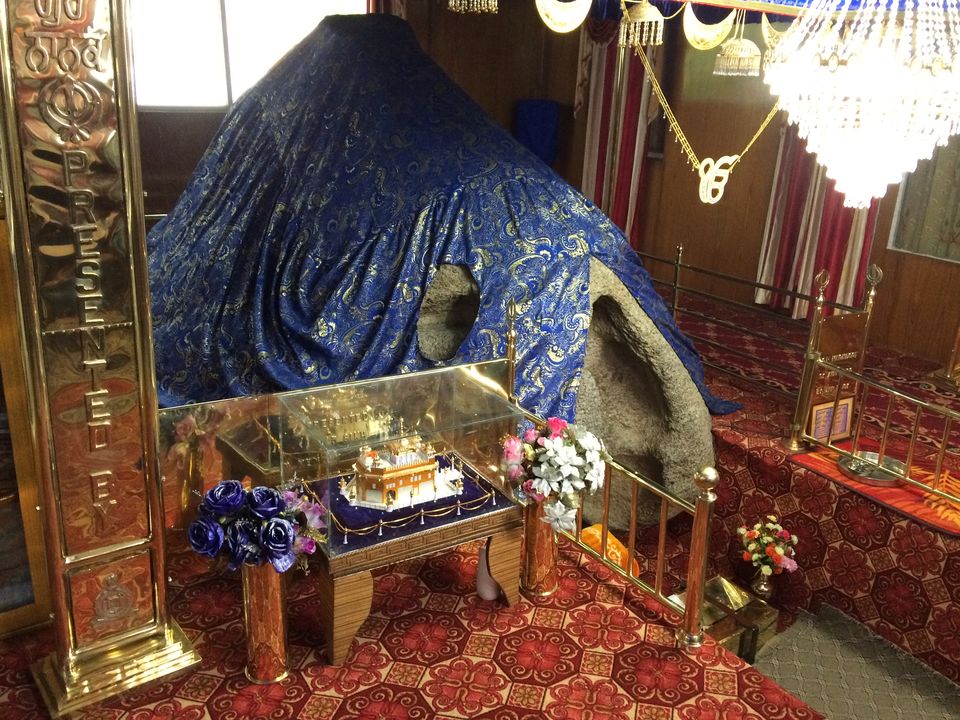 The road from here was super smooth and I must say that even the road leading to Leh has its own appeal. We could see the lights of Leh from far. Leh greeted us with such tranquility and fresh breeze I can never forget. We reached around 6.30pm and planned to stroll in local market after freshen up.