I feel really special to start blogging with my most recent holiday visit and that too to a place which is heaven on earth – Yes Kashmir. So lets start the blogging journey.
This was an impromptu plan to go to Srinagar and whole planning began just 10 days before actual travel date. We 4 traveled to Jammu from where we headed to Srinagar by Road.
Now to travel from Jammu to Srinagar, the prices varies for the taxi, they quote as they like. So to rescue from these prices, we went to TRC (tourist center by government). Sometimes, it amazes me that in some sector we trust government running agency much more than the private agencies and specially on this trip I had come across it a lot of times where government assurance was required for a tourist who has limited information about the local rates. So we got a deal that same taxi will take us around in Srinagar and nearby places for next 4 days. It definitely help by doing some home before heading to the location.
We were now all set to leave Jammu at about 8 in the morning. The drive is not a very beautiful one till the time you are in Jammu area. For food we stopped near lunch near Peerah. It was a small place overlooking a huge dam but the food (rajma-chawal, a specialty there) was really good. As we crossed the Jawaharlal tunnel and entered the Kashmir area, the scene started to change a bit. But for a month of June, it was too hot to enjoy the scenic beauty. Even then we stopped for some of the view points and also got some fresh fruits of hills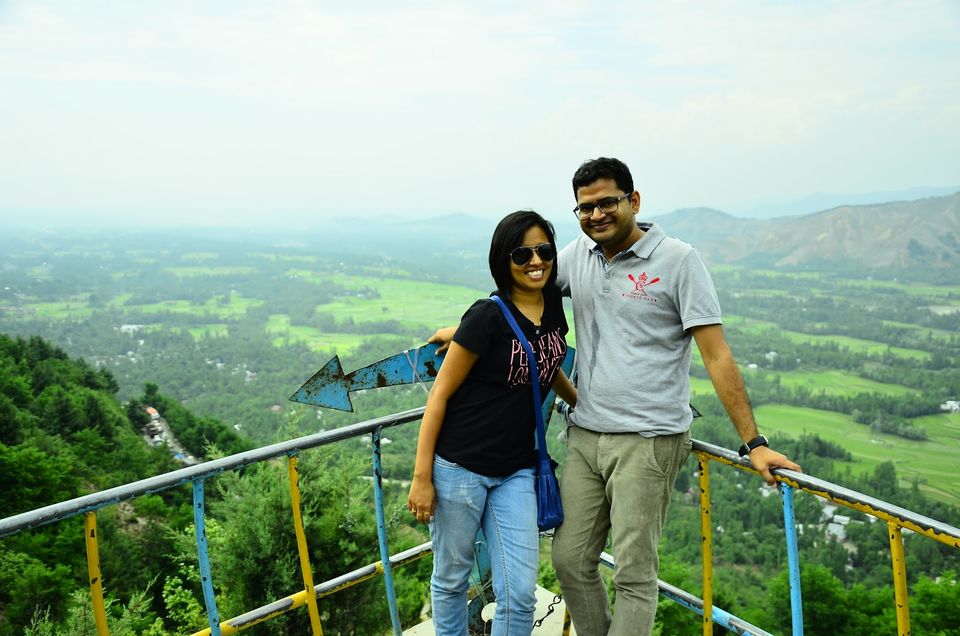 There was a change in the complete terrain as we approach Srinagar. There were willows everywhere. We also saw the town where most of the cricket bats are manufactured. Then there was a place where saffron grows. This is not the season for saffron, but we could see the barren field spread till the horizon. We finally reached Srinagar and to our house boat around 5:30 in the evening. Our house boat was not in Dal lake but in Nagin lake. We chose Nagin lake, as it is much more calmer, not many shikara people to disturb you all the time with their sale and it was also clean. The view from the house boat was just majestic. If someone prefers serenity, silence, Nagin lake is the option. But if you like hustle-bustle you might enjoy Dal lake. Whole evening, we just enjoyed the views which made us forget about over long and tiring journey.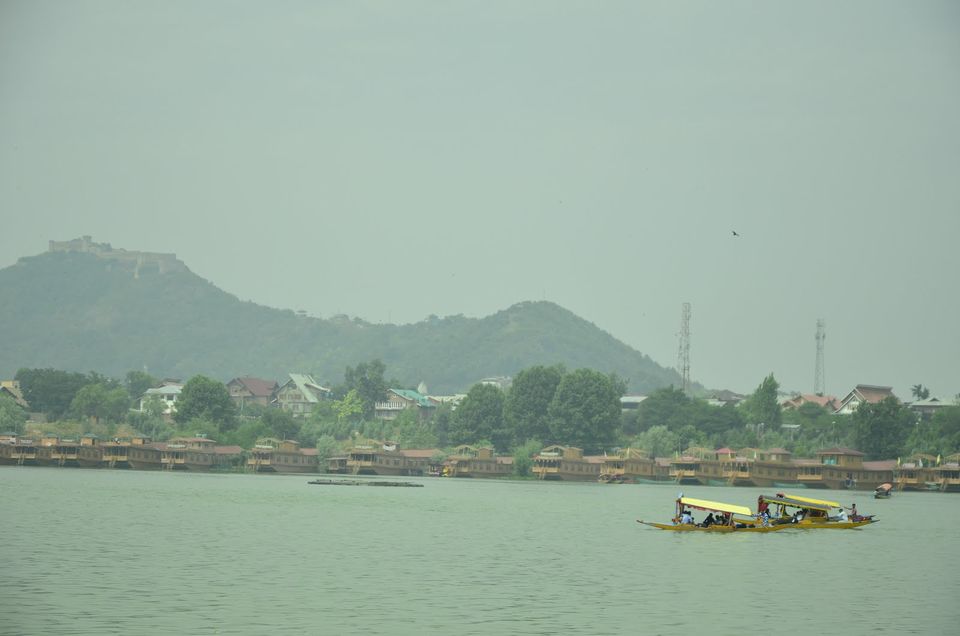 Some tips:
Have booking beforehand for the houseboat. Don't get carried away by the drivers as they are trying to get commission by placing you in a houseboat they are related to. Avoid that, else you will end up not having a good experience.
Don't buy at any place, drivers ask for dry fruits/saffron etc. They will take you to expensive places and you might feel cheated. I am not saying all will have similar experience, but better safe than sorry.
At most of the places within city or on highway, there was army/CRPF patrolling, this is a very different sight but we all know the tensions there.
This blog was originally published on 'Rainbows of life'