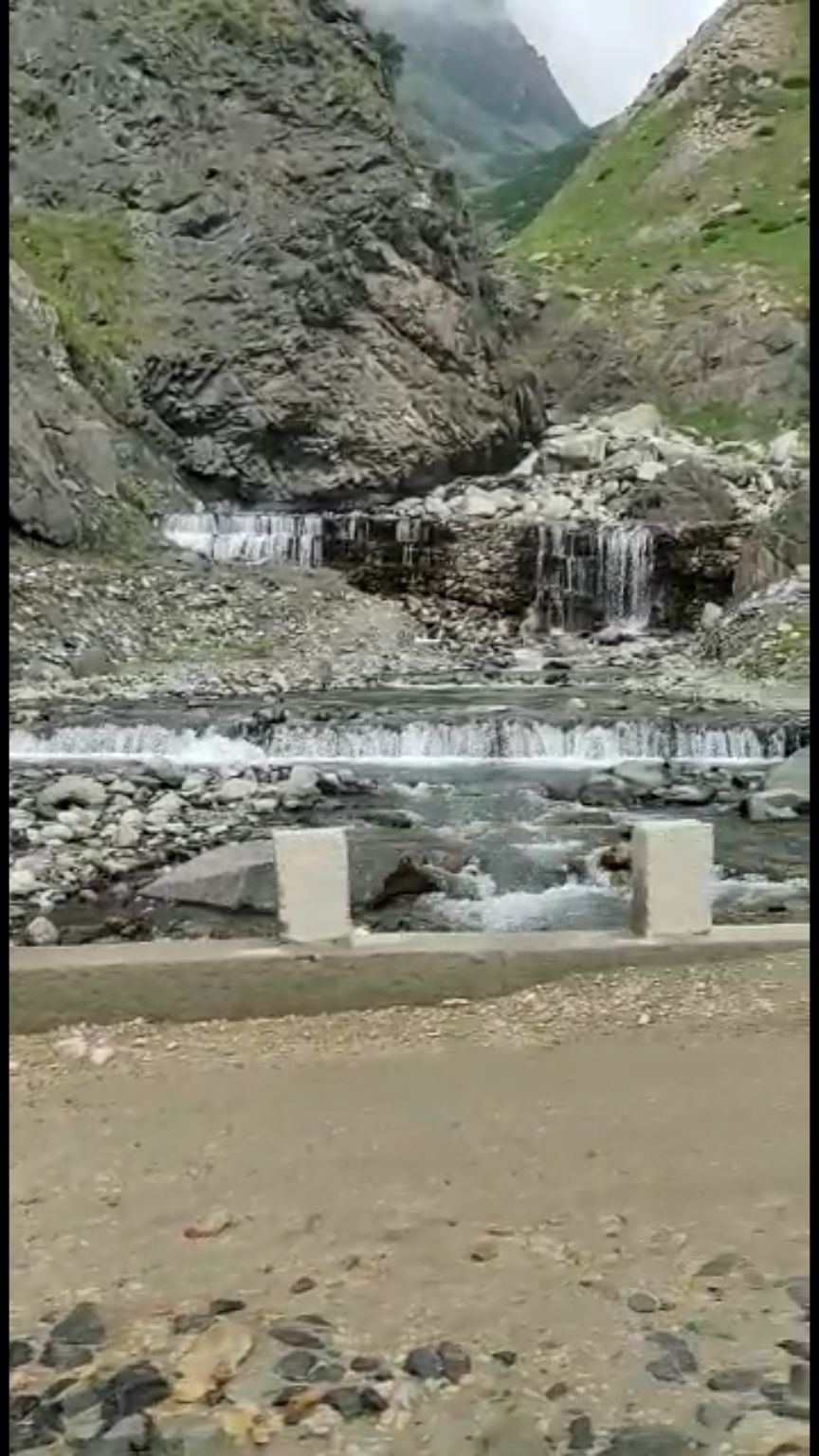 Peer Ki Gali is quite an off beat destination of Kashmir Valley. Peer Ki Gali is situated on the newly built Mughal Road in the Shopian district of Kashmir Valley. This is an alternative road that leads to Rajouri and Jammu. It is at the distance of 70 kms from Srinagar and 25 kms from Shopian market. It is the highest point of the mughal road. The road is quite smooth and fully macdamised. If you ask any travel agent, no one would mention this place in your itinerary. But the beauty that this place offers beats many other famous tourist places here. Being an off beat place, you won't find any restaurant or cafes there, just few snack shacks. So I suggest to pack your meals from Shopian main market than then you can enjoy your meals in the lap of nature. There is also the grave of a famous saint which offers some auspicious relevance. PEER in Kashmiri means - A PERSON DEVOTED TO RELIGION. So the name PEER KI GALI evolved.
This place is covered with forest trees and the scenic view and climate that this place offers is hard to miss.
I would highly recommend this place to people who want to visit Kashmir Valley and I would suggest them to include this place in their itinerary. Also the people visiting this place can cover another place called tourist place 'Aharbal' as well. Both the places are in the same district and just 50 kms apart from each other.