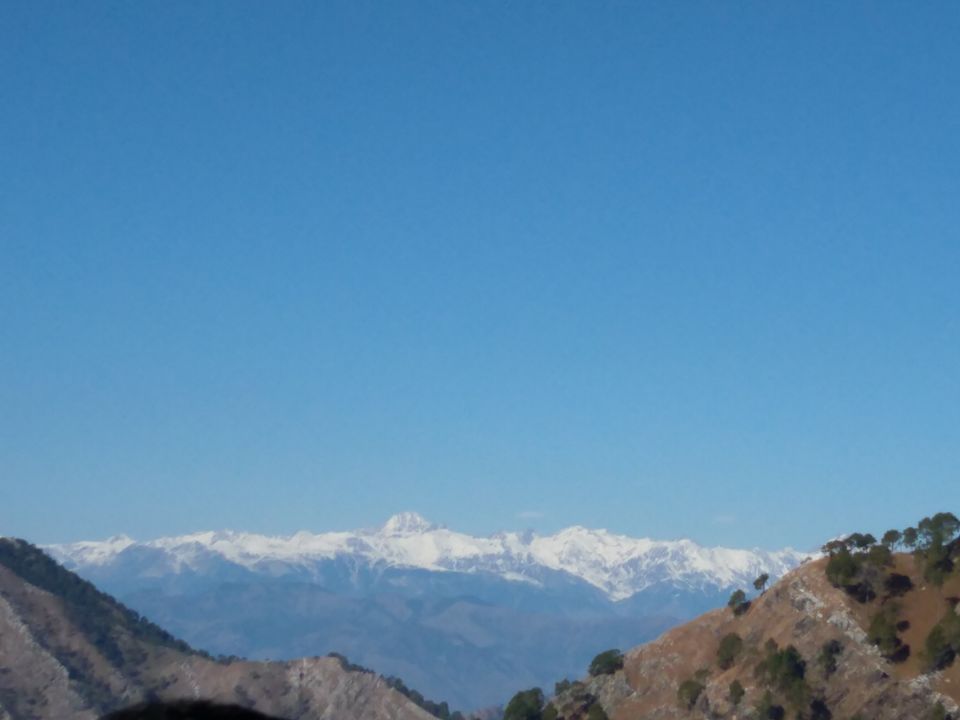 The bridge between my wanderlust and heart is still unstable.
I'm on this trip because of my hastiness.
For last few months my mind was not working as it should have been.
By lie down in the same place for 2 months, I had like a war in my mind.
As i mentioned "earlier this trip result of my hastiness".
I was sitting on the roof of my house and wondering what should i do to calm myself.
So, I decided to go somewhere.
I knew that my parents won't allow me, Still i asked and they refused me but this time i was all set with an excuse. So i got my permission.
Lack of money was still in front, I took all my savings
I was on platform. Train was just giving a signal to go and speed was catching up fast. Before i could something i got into it. Now i had to find a place for a night.
At beginning of the journey i stood at the gate.
The wind was running like black sand when watching out of the gate,
In a few moments some of the illumination of light fell on the face as if everything missing behind.
Along with solving Jagjit Singh's Ghazals in the ears filled the moment with colours.
I started liken all those together and had gone into my imaginary world.
and sudden someone kept my shoulder, He was ticket checker. I explained to him and gave some extra money, He gave a seat.
I slept as soon as i could find a place in the night.
In morning my eyes open on the Ramnagar (J&K) railway station. After sometime i reached to Jammu i came out of the train,I ate something then i walked outwards.
Then I didn't know where I have to go then sudden.
I heard the name of Pounichak,
So i decided to go.There were buses at mountain areas but Jeep are best transport.
After 5 hours of drive, He lowered me to one place. There was a river and beautiful mountains all around,Also there were a few small beautiful houses, I walked towards them. I asked people to arrange a stay there.
I felt like stranger but the manner they welcomed me was excellent.
The whole guesthouse owned by a family, Which appreciate every guest as their own family member.
As I entered in house the whole house was decorated with scenery of Jammu and the furniture was Totally handcraft.
The handicraft material were all around and look like they made in ancient time.
A stench of smell coming continuously.
Then they gave me key of my room. It was little room but the window satisfied my need and the rays of sunlight clinch my eyes to sunlight view.
A couple of blanket they gave and requested "if you want something then please call us".
I fell asleep because of tiredness.
When i got up in evening. I went down and did dinner.
Next morning first i ate something then got out roaming. there was a local river of deep blue water.
Go to a stone on the bank of the River and sit down enjoy the nature.
I stayed there for 3 to 4 days but the moments I lived there like I lived my all dreams. I can calculate time day of Pounichak but the moments.
I have spent Like I fell in love with Pounichak and love can't be calculate.
The shore of Chenab river clinch my heart, the people whose happiness like flow along the Waves of Chenab.
It felt that happiness and Chenab made for each other…
The most indispensable thing that people know the spirit to conserve nature.
If you see a Yamuna in Delhi river become home of polythene and chemical and dust .As opposite in Jammu the flow of Chenab, Serenity, like the way to HEAVEN.
People love nature then nature love double to people.
People of Pounichak treated me like family
The respect they gave the courtesy and the Kashmeeri talking sense,
the Mehmaannawazi
The Kashmeeri style, their food like they are as lovely as the nature present here.
At final this trip gave a immortal experience to my Wanderlust.