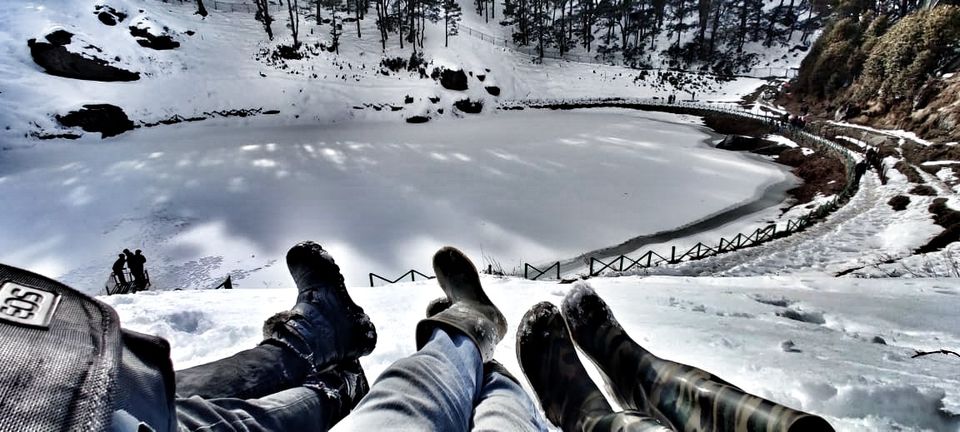 I am really bad with timings! Being at the right place at the right moment is what I fall short of. But this year I was determined to not miss the snow. So when I learnt that its been snowing in Himachal and will continue to for the next week, I couldn't hold on to my excitement.
I'm in Jibhi after changing two buses, one from Delhi to Aut tunnel and another from Aut to Banjar and one cab ride from Banjar to Jibhi, I was finally there. Mudhouse experientials was where my 12kgs rucksack sat and slept while I decided to see all that Jibhi had to offer.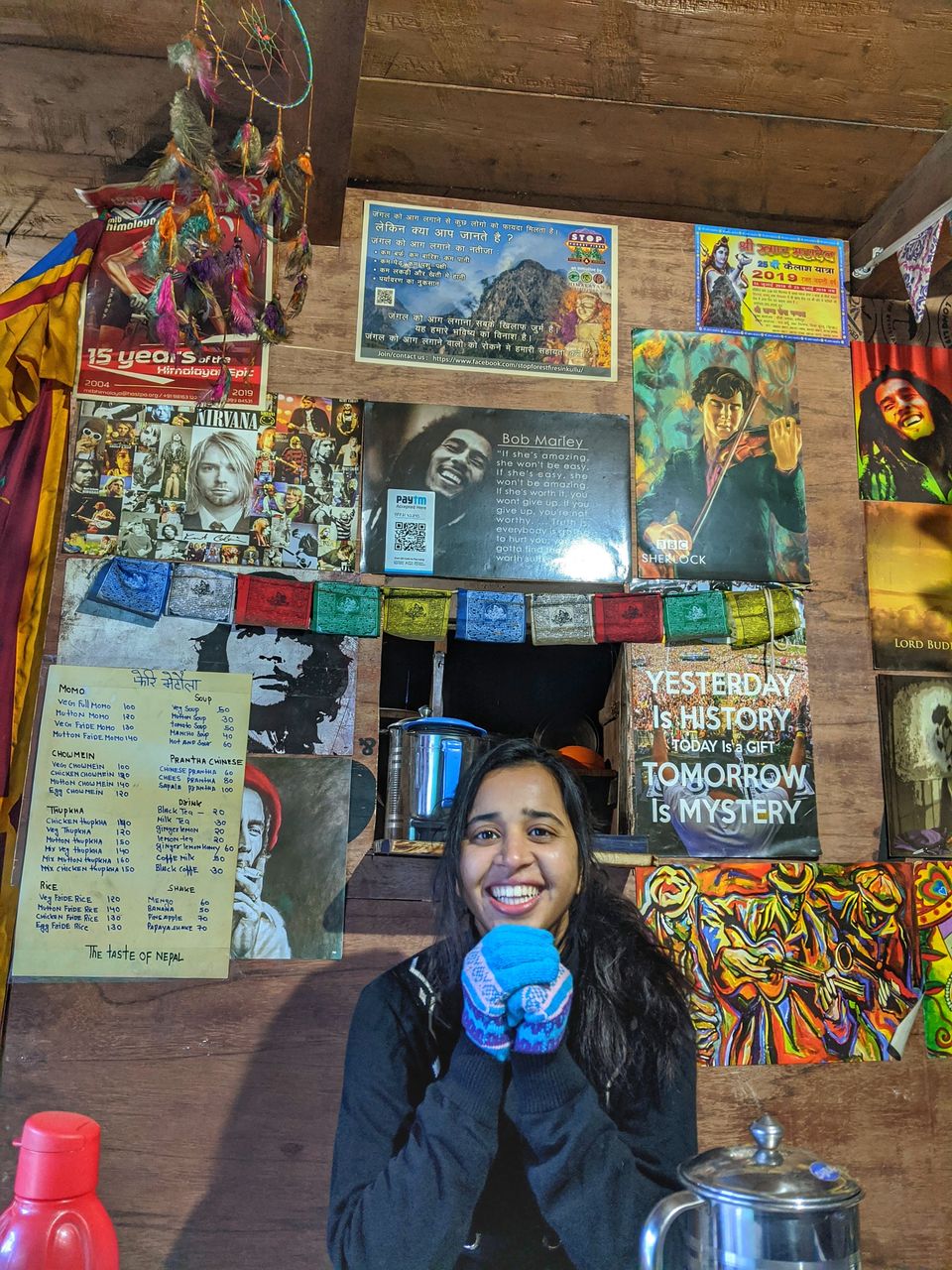 Disclaimer: There was no snow to be seen. All the snow had melted and also was a little of my excitement. (Sigh)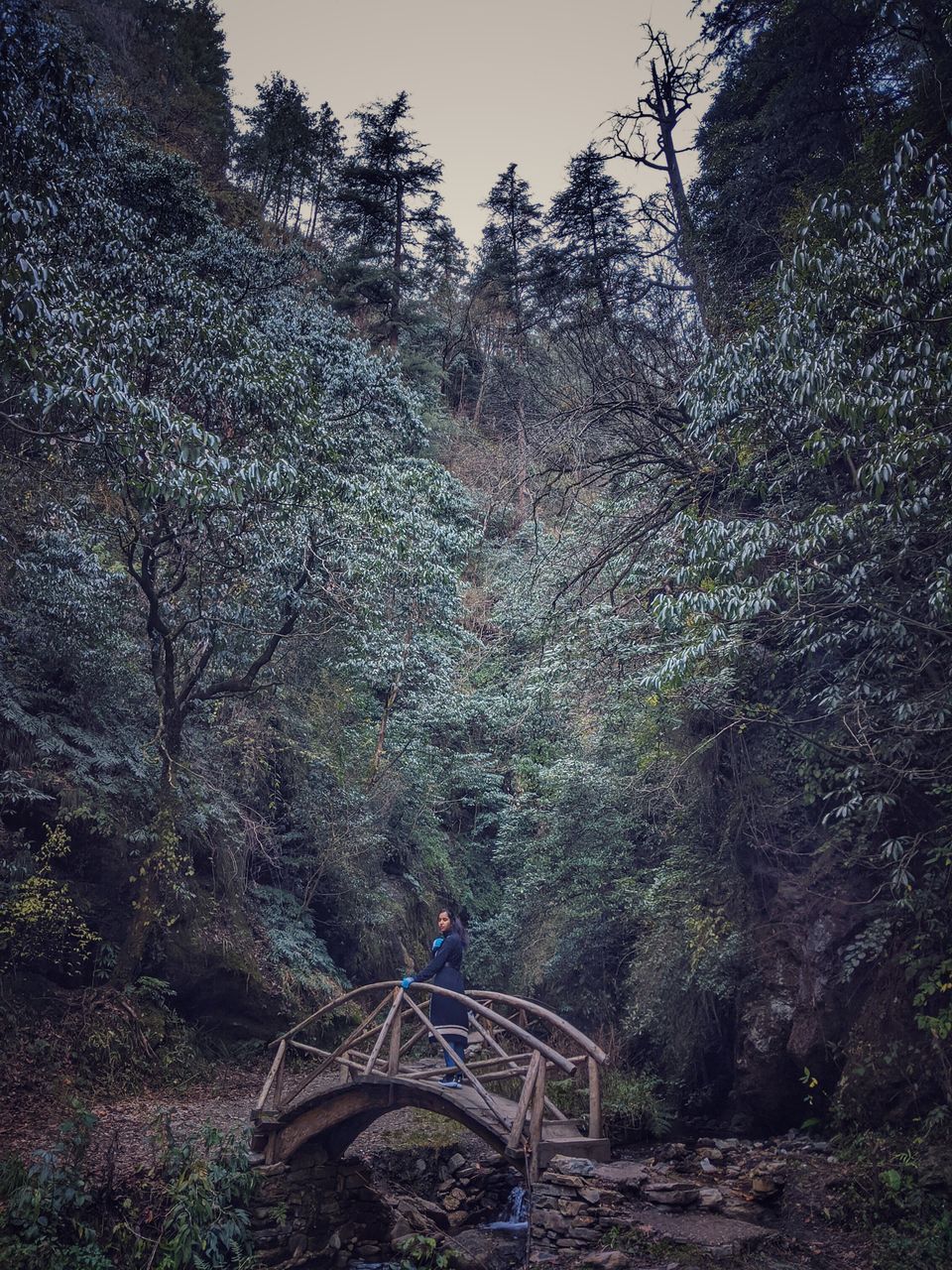 The first stop was Jibhi waterfalls and it wasn't something that I wanted to behold. The waterfall was more like somebody had left a tap running. A bit of bummer! But thankfully, we (my dearest friend and I) met a travel vlogger who was aware of the places around and advised us on the same. We then went to get some food and landed in at a cute place that didn't offer good Momos, though. After walking in the cold and taking breaks to breath, we crossed a bridge and found ourselves at Cafe Old skool. Back in Mudhouse conversations over bonfire were more like outpourings of heart filled with UNO sessions and Dal Tadka- Chawal.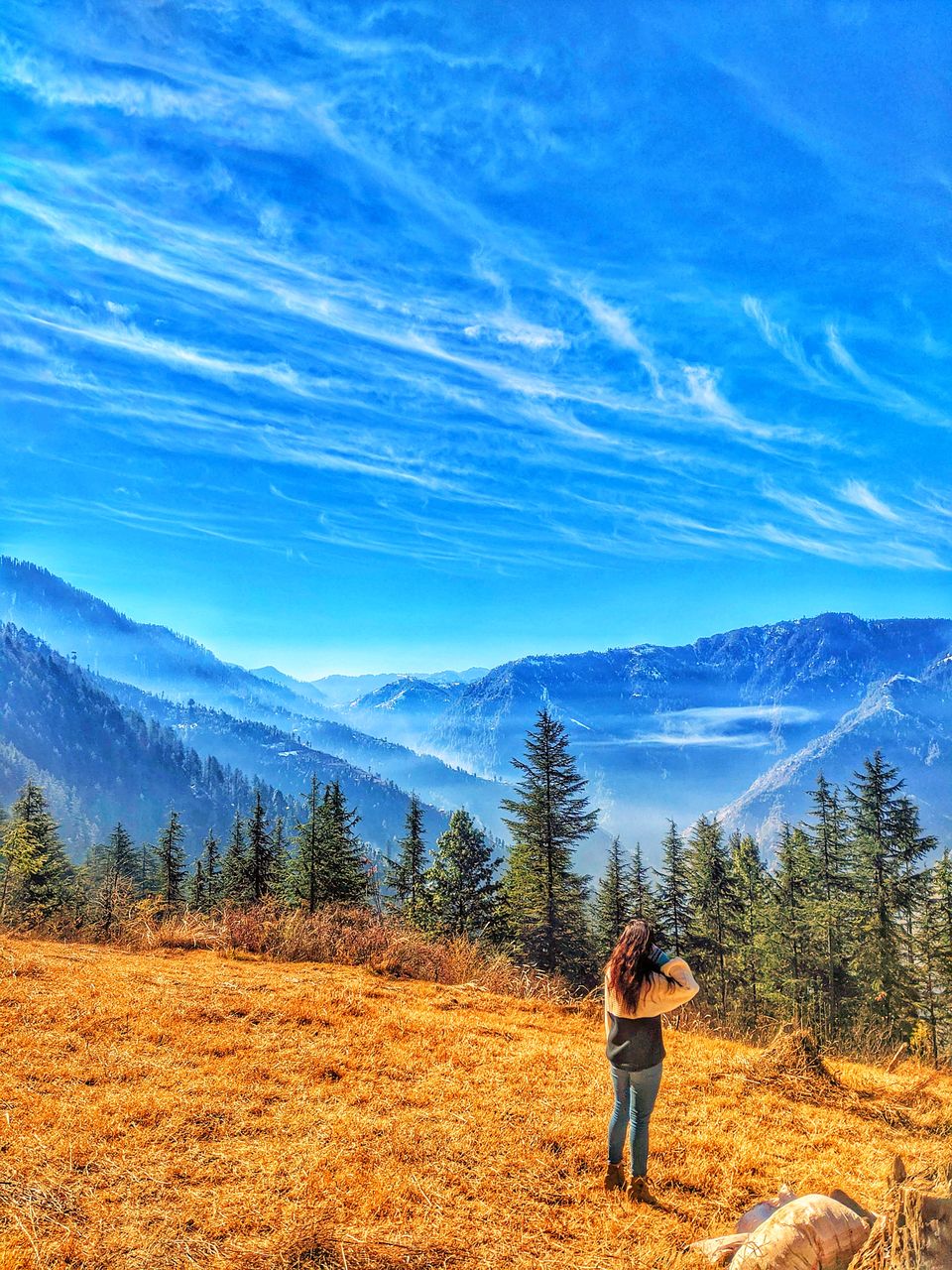 It was a early morning and the brave souls that we are, inspite of the dropping temperatures we were ready at 8am and mind you we bathed! Jungle Book has the most amazing view and breakfast was the highlight.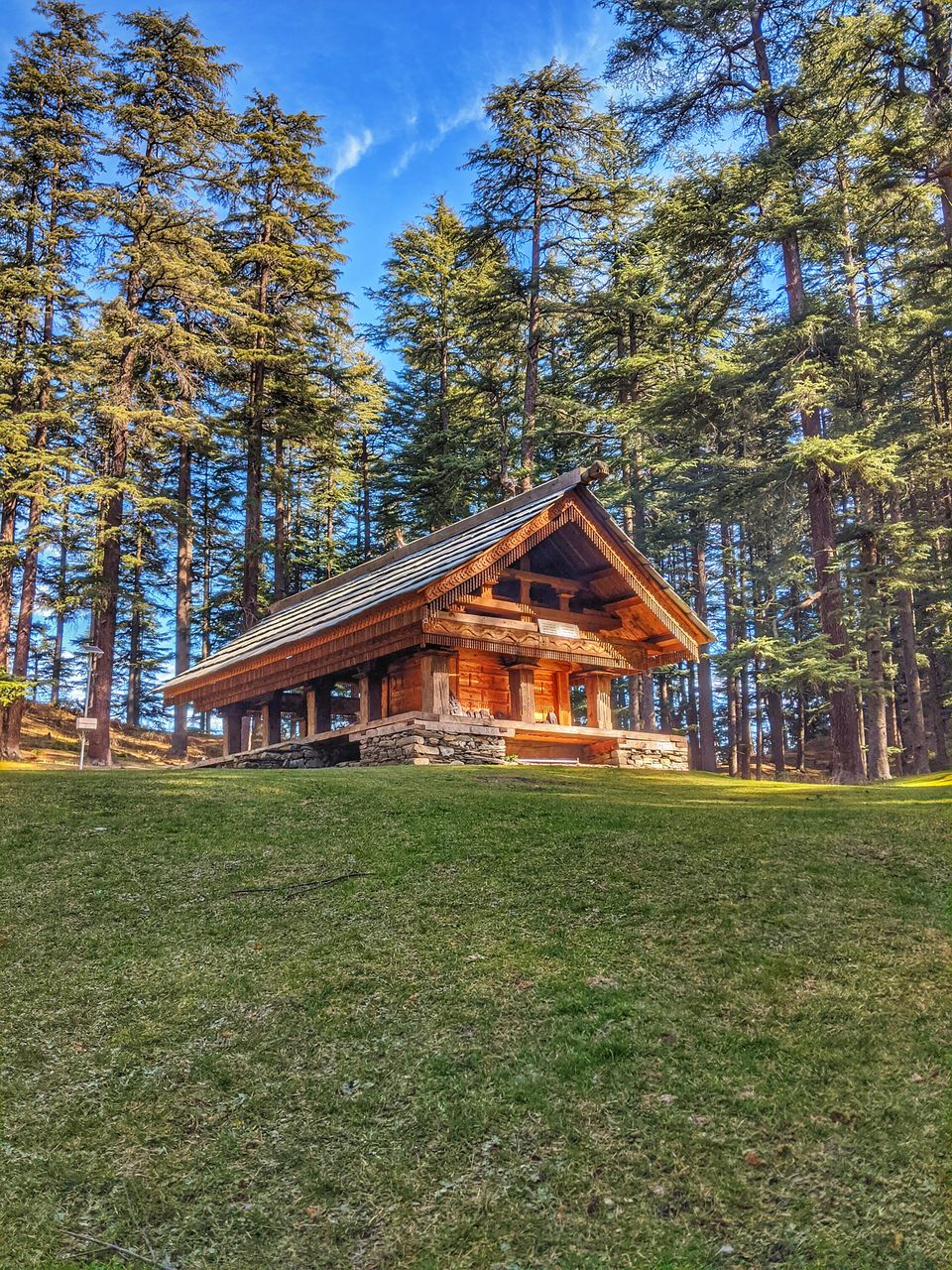 The hike to Balu temple was so much fun, it is said that when you wish for something here and if it's fulfilled you have to back come with a 'Trishul' and place it at the tree near the temple. (And the tree is full of trishuls, Way to go)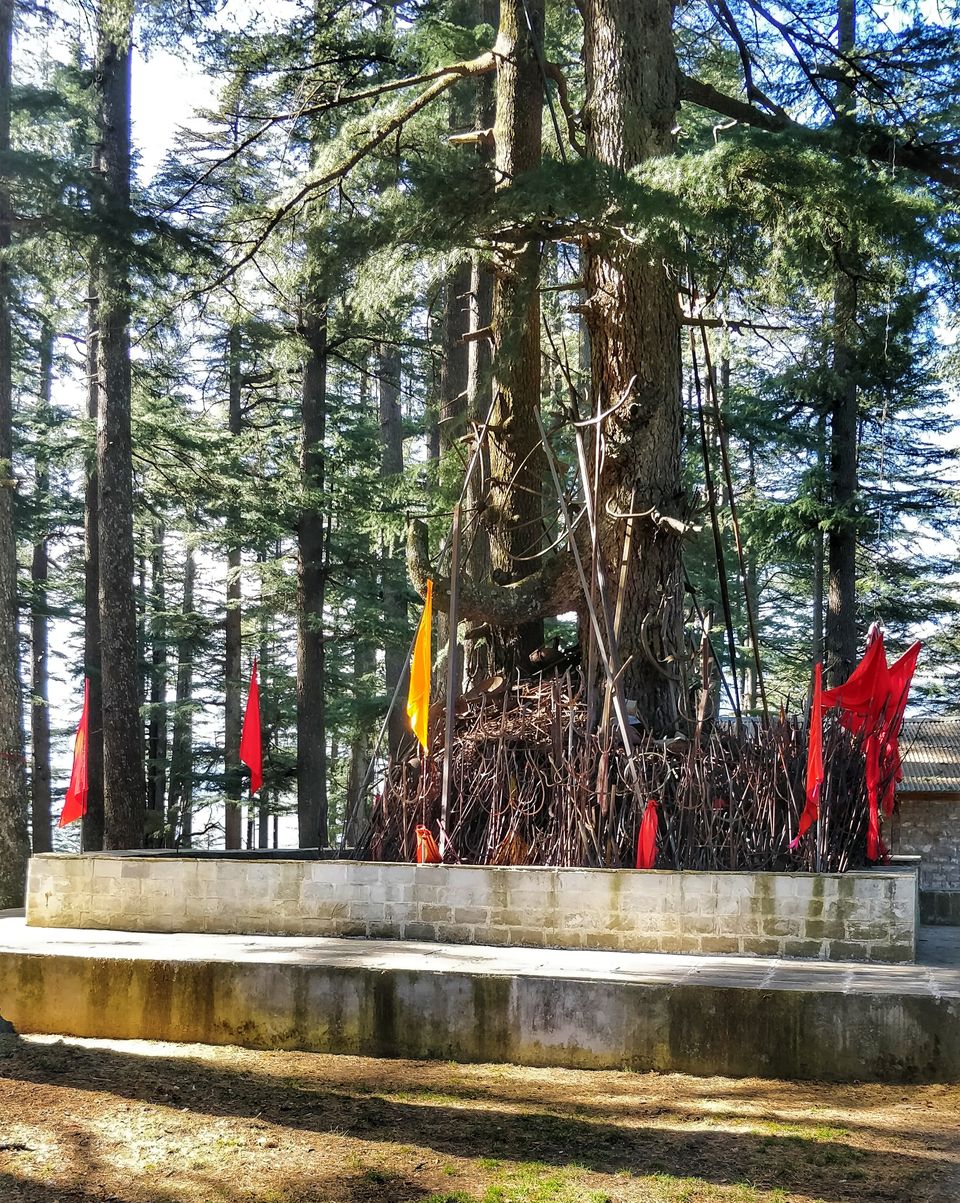 The next stop was a secret place that not many know of and goes by the name 'Mini Thailand'. Climb down a mountain, let some thorns prick you, go through a cave, fall right on your face and Blue-green waters welcome you. The Gushing waters bring a calm sense of belonging.The day ended with a warm Dinner by the Tandoor at Cafe Hope and later sleeping in a tent at Mystic wilds along the babbling river Jibhi.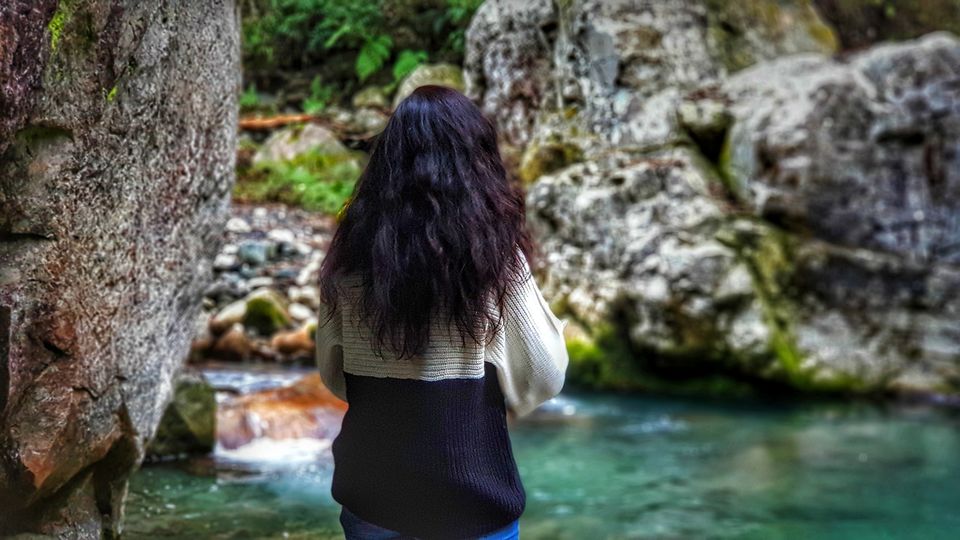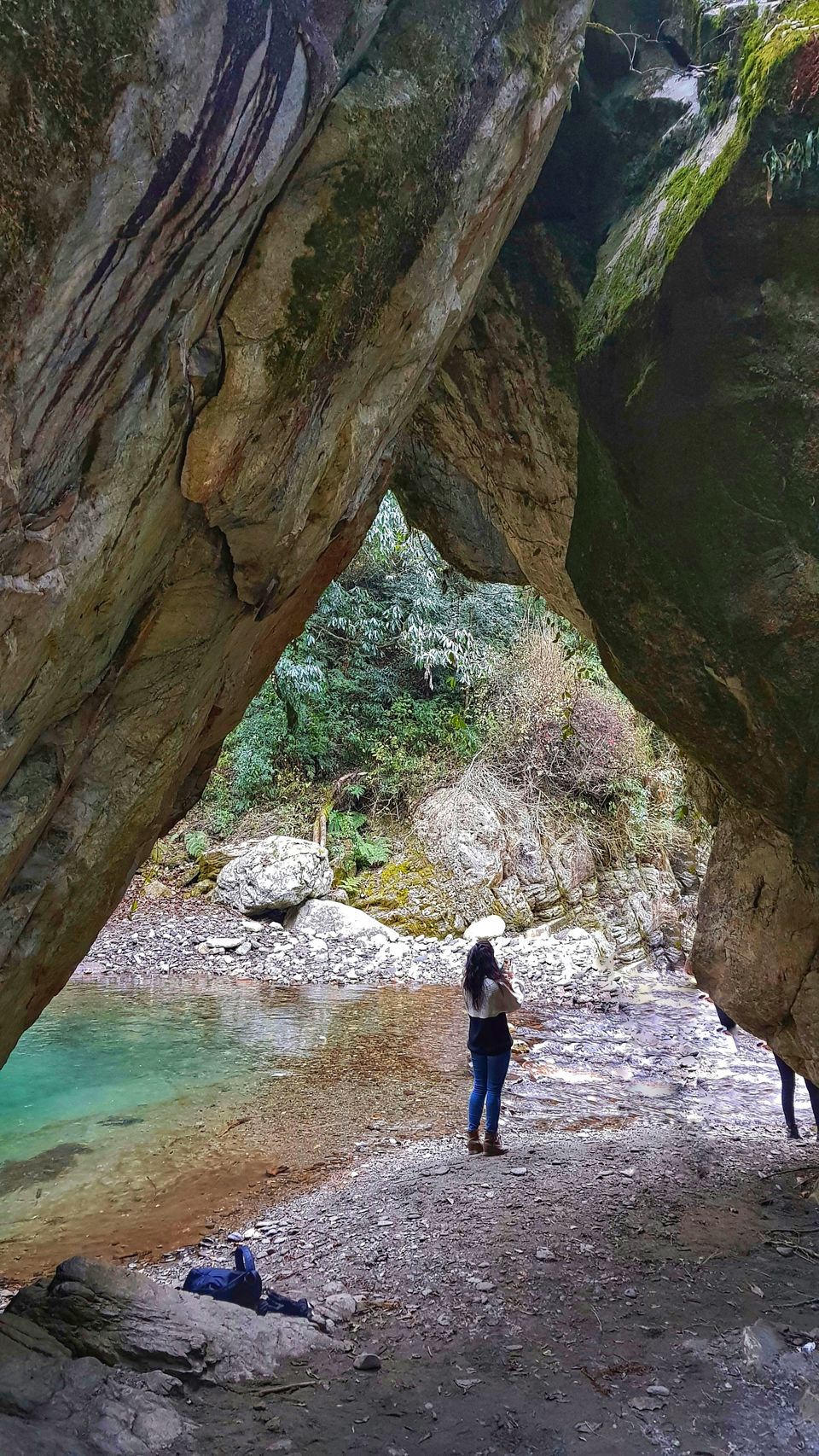 Trek to Serolskar lake is difficult, the snow will make it difficult to trek, it's too risky, there is no proper route, the route is also slippery and narrow. This is all that we heard before heading for the trek and yes it's all true. Well, atleast there was a lot of snow and that made up for everything else. I slipped multiple times, had a bad knee, a blood clot on my toe and was scared about where should keep I feet next so that I don't fall. But all of that was worth when I saw the Serolskar lake. It's like getting into a snow world.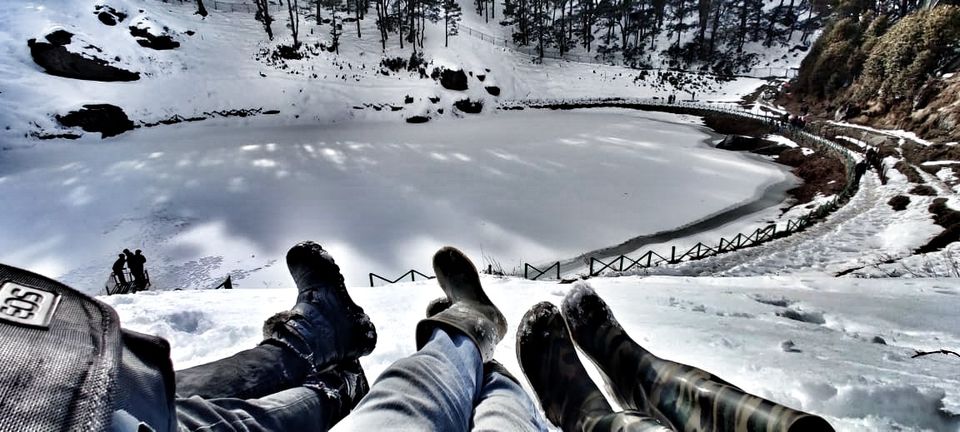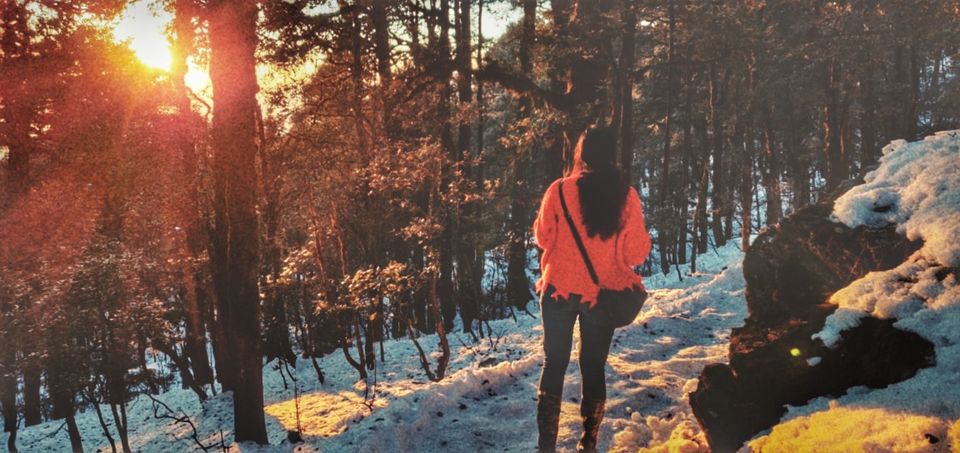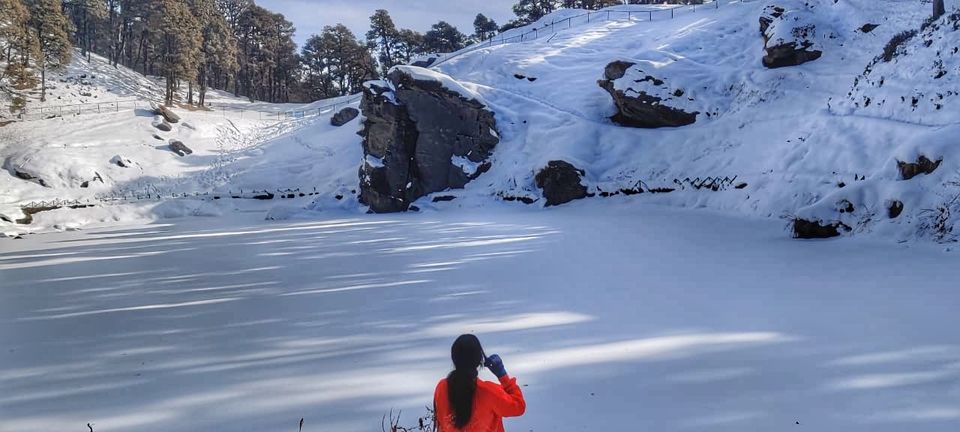 The lake is considered very suspicious and the locals do worship it. The sunset that we saw at Jalori pass after the 11km trek was done, shook my bones(partially because we were at minus temperatures) because I was nothing but grateful to be there. The night was spent at the most beautiful Jungle Book 2.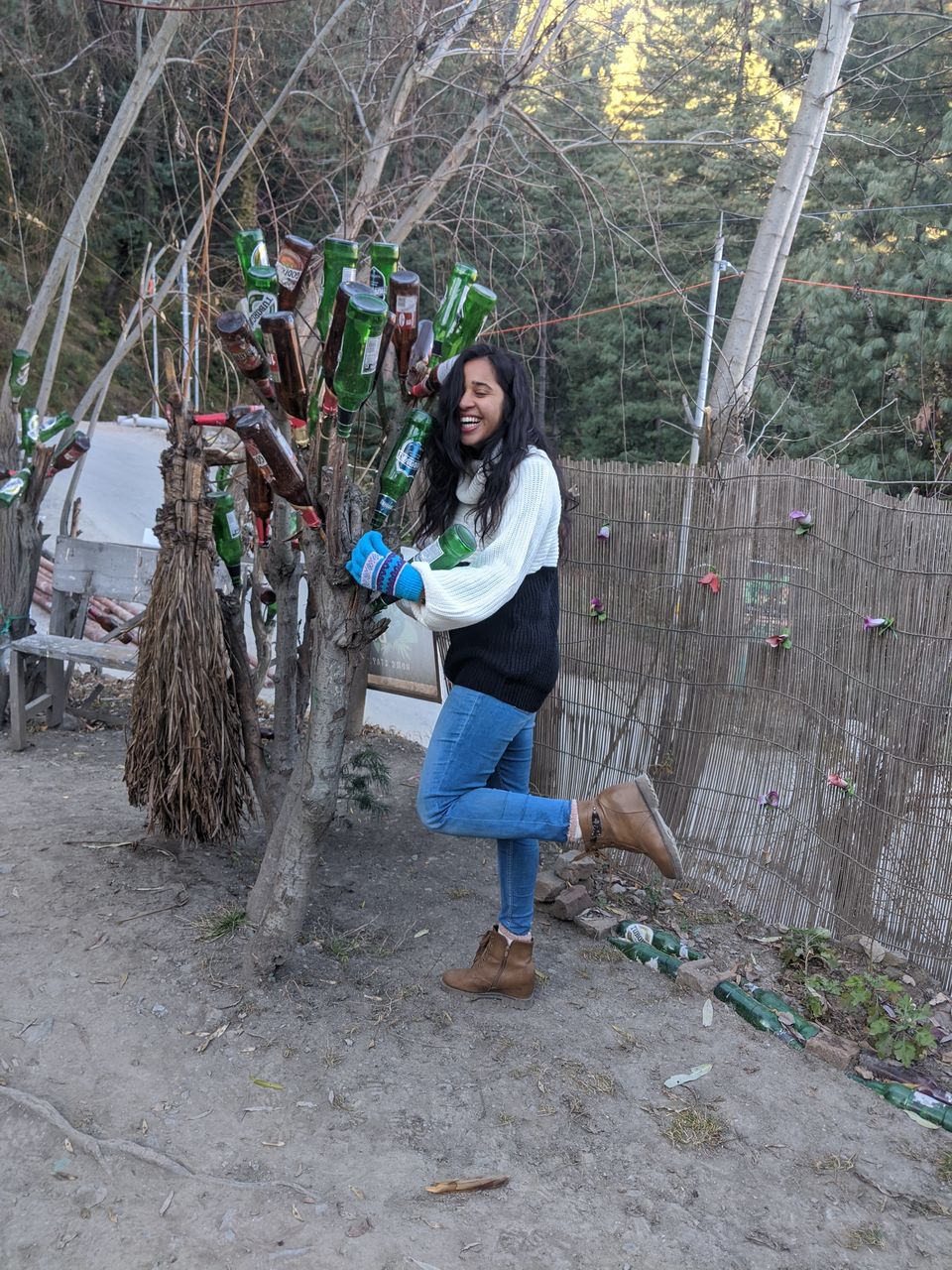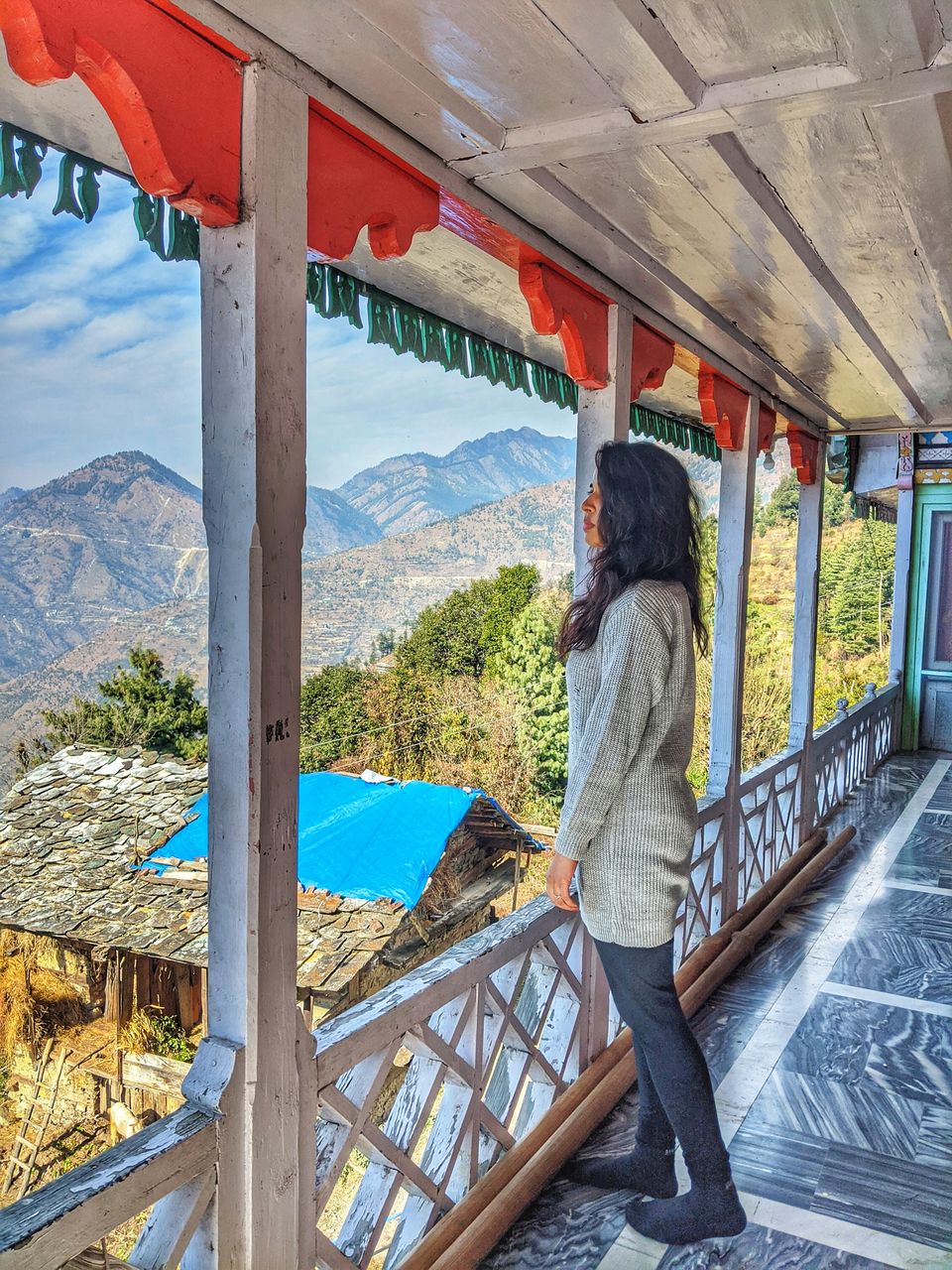 The next day we left for Banjar and on our way there we stopped at Maha rishi shringa temple but couldn't go up to Cheni Kothi due to the landslides. So yeah, that couldn't happen. But our stay at The Blue Sheep Tirthan was the most cozy one, in all these days (I had the best sleep).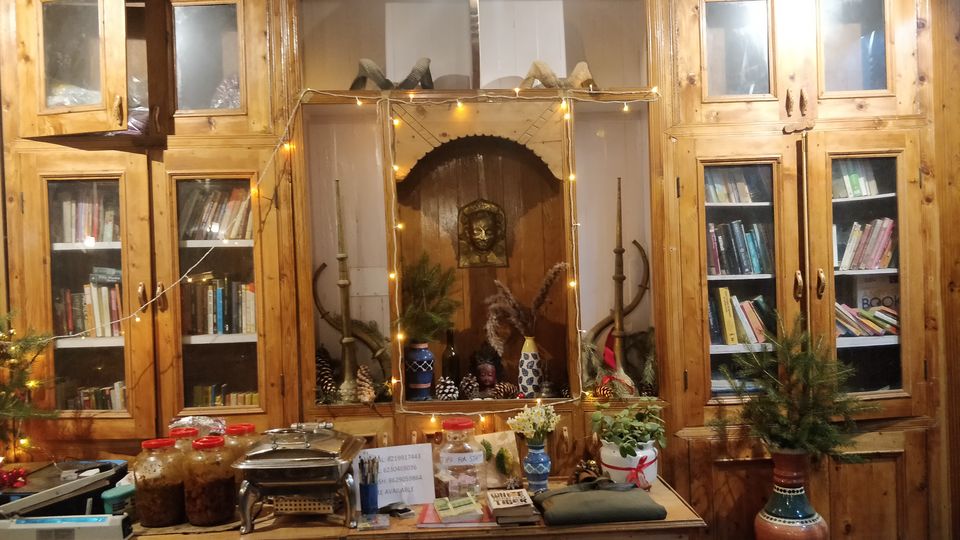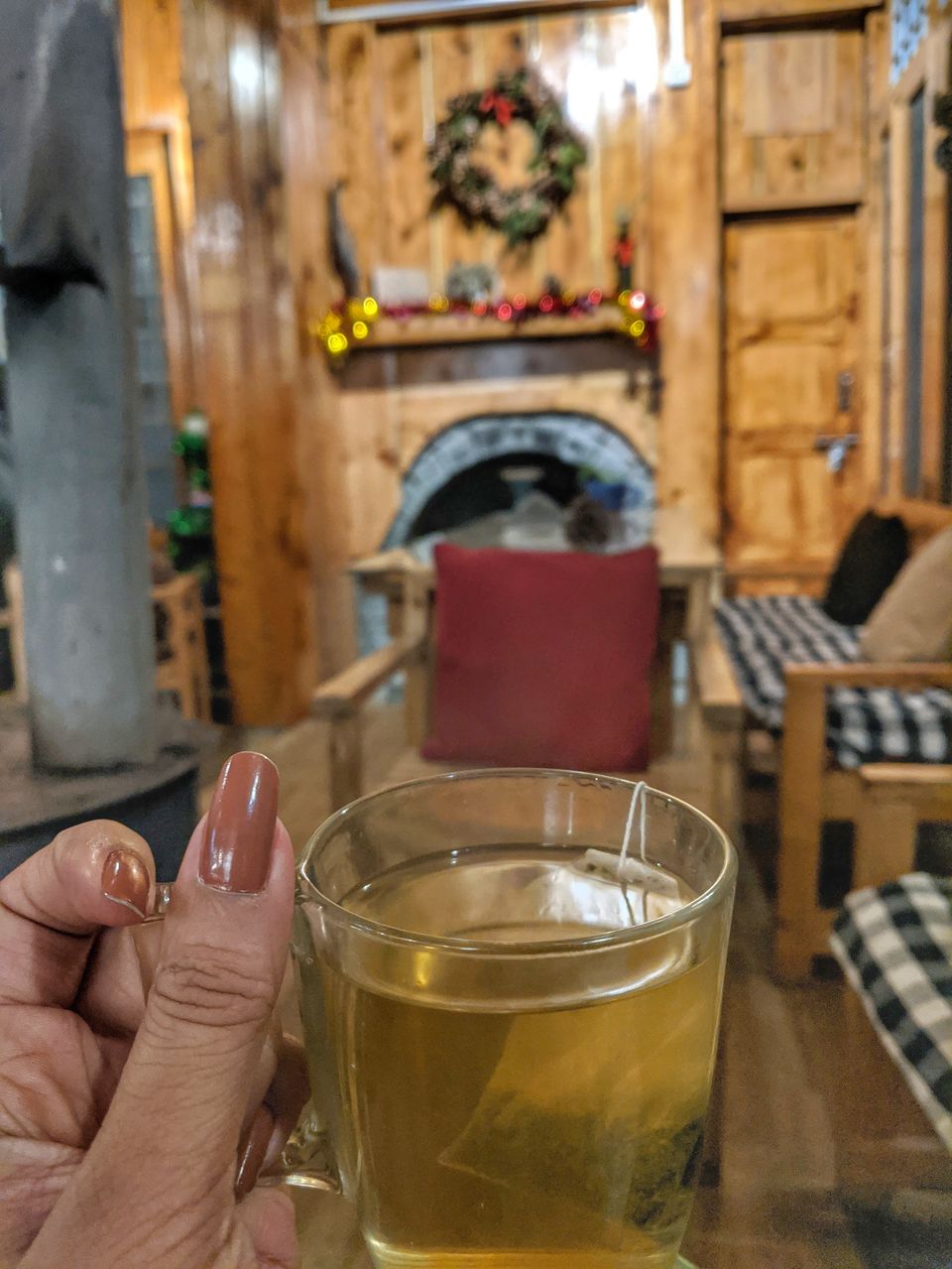 Since we had skipped lunch, we were super hungry. So we went out to find a place to eat and a भोजनालय was all that seemed a nice place to eat at. Samosas, Vegetable Maggi, Pakoras, Coffee was all finished and the plates were empty in no time. That's what happen when you miss lunch, you eat like you are eating for the very first time.
It was a do-nothing-chill evening. We ate, sang, played some games, chatted over the bonfire. That was the end to 2019 and 2020 was welcomed with making new year resolutions (That I wish the least I can do is remember them!) and hogging on chocolate pancakes the next morning.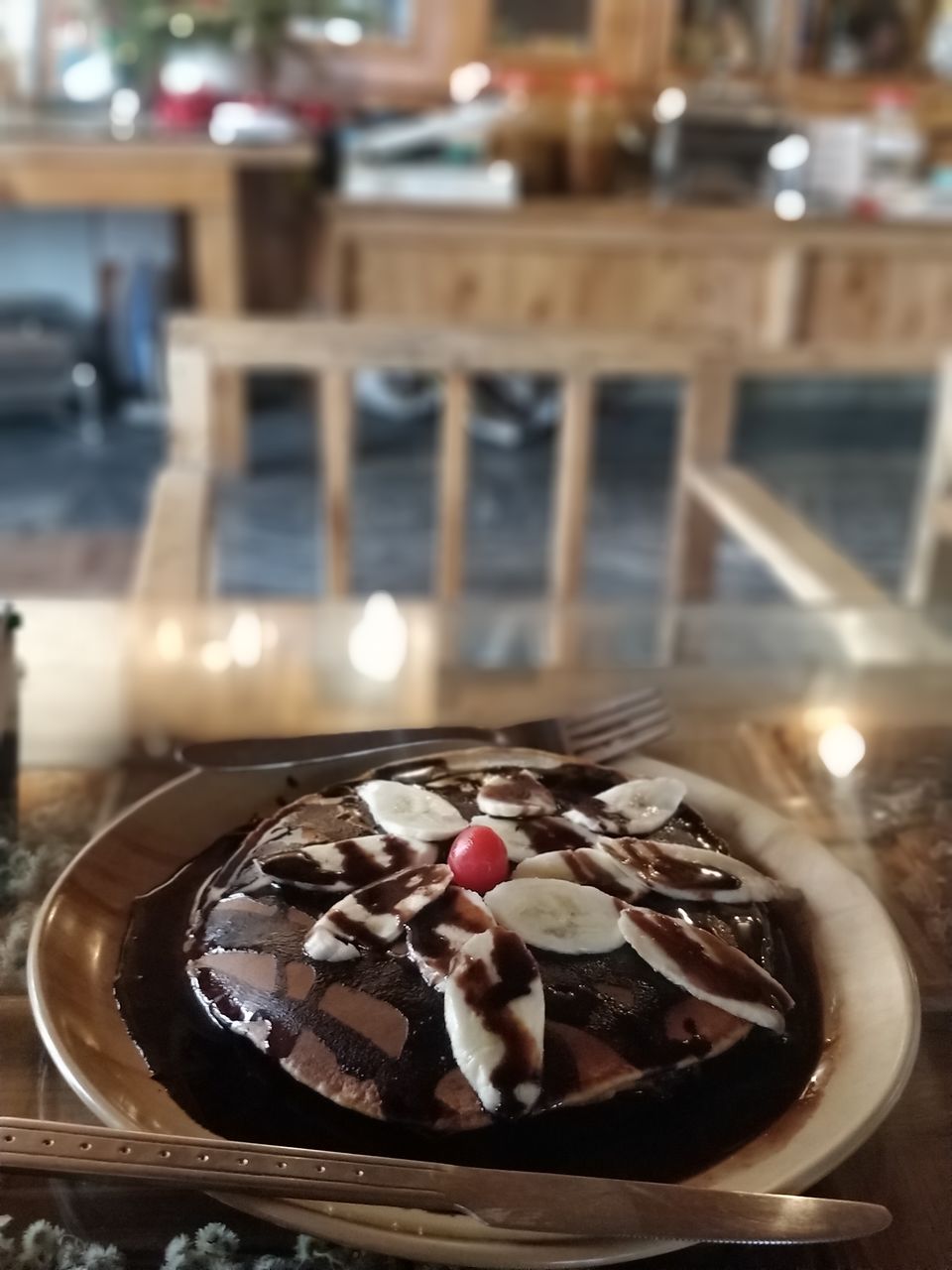 With that the adventures of Tirthan valley ended and we left for Manali.
P.S. The most beautiful sunset of 2019