Popular only as a beach and backwater destination, few know that the beautiful state of Kerala, covered in a patchwork of green and blue, has hidden trails that make for enthralling treks. While some take you across hills, others find their way along coasts and over rocky shores. One of these mountain treks is the Paithalmala Kannur.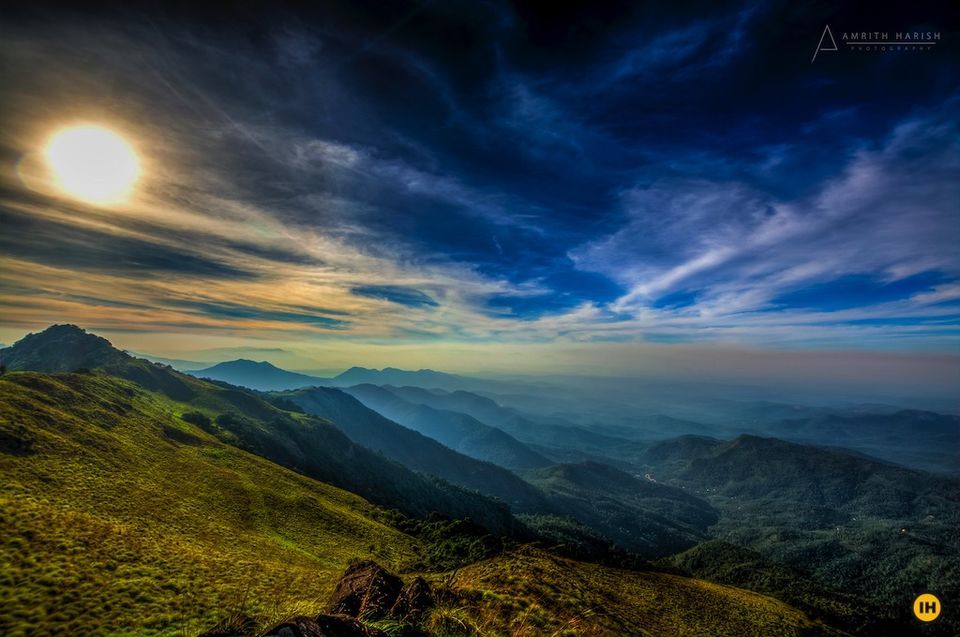 Where is Paithalmala Kannur located
Pythalmala, also called Vaithalmala, is a hill station situated in the Kannur region of Kerala. Snuggled in the Western Ghats, the trek takes you through dense forests and opens up to a wide expanse that goes to the Pythalmala peak.
The trek starts from Pottanplavu, which is accessible from the small village of Kudiyanmala. To reach this village, take a Kerala State Road Transport Corporation (KSRTC) bus from Kannur to Thaliparambu or Taliparamba. The distance of 21km will take the bus anywhere between 40 minutes to an hour to cover. From Thaliparambu, hop on to another bus to Kudiyanmala – this will be a half an hour journey. Kudiyanmala to Pottanplavu is around 4km. You can walk the distance – which would serve as a good warm up, or take another bus.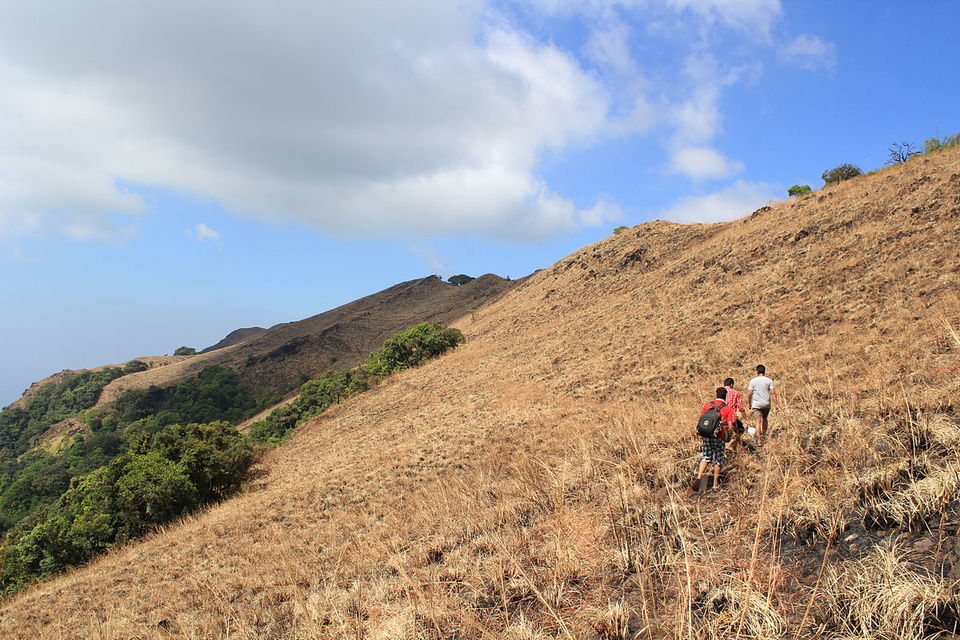 Difficulty level
Paithalmala Kannur is an easy trek, which can easily be covered by walking 2 hours each way. Pythalmala peak lies at an altitude of 1,372m above sea level, and the trail is muddy, but well-defined and uncomplicated to navigate.
DIY or not
This is completely a do-it-yourself trek since the trail is clearly marked and takes you less than half a day to complete. You can set off in the morning and be back by lunch time.
When to do it
Monsoon season, the months of July, August and September, is the best to explore Paithalmala Kannur. The rain washes the surroundings clean and leaves the mountains greener and the sky bluer. Be warned, however, that you might encounter some leeches on the way. Carry along some salt to scatter on the worms, in case they attach themselves to your legs.
The route
Start the trek by getting from Kannur to Kudiyanmala.
The trail begins 45-minutes away from Kudiyanmala, at Pottanplavu. So once you reach Kudiyanmala, keep walking till you cross a government guesthouse. Just ahead of the guesthouse is a ticket counter, where you have to pay a small fee of Rs 30 to walk the trail, which begins here.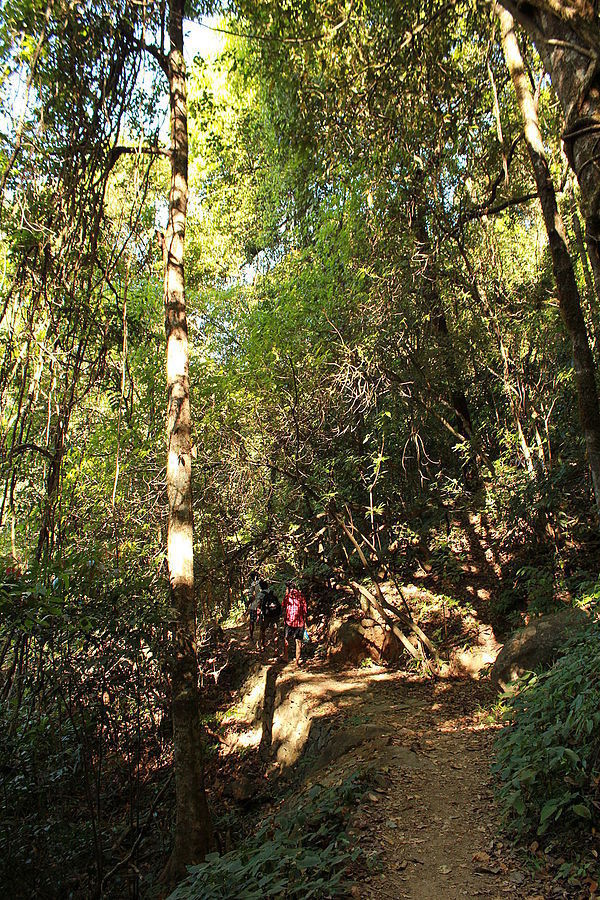 Walk 600 metres on a flat, but muddied path. Soon, you will enter a lush green and dense forest. This part of the trail, which goes on for 2km, is breathtaking. So sit down for a bit, look around and click some pictures. Once you are ready to move forward, start walking to reach a grassland. You will be able to see Pythalmala in the distance.
As you trek further, you will walk down into a valley and then climb up again. From here, you can see the observatory tower built by the Department of Tourism. This is where the final leg of the trek begins to the peak.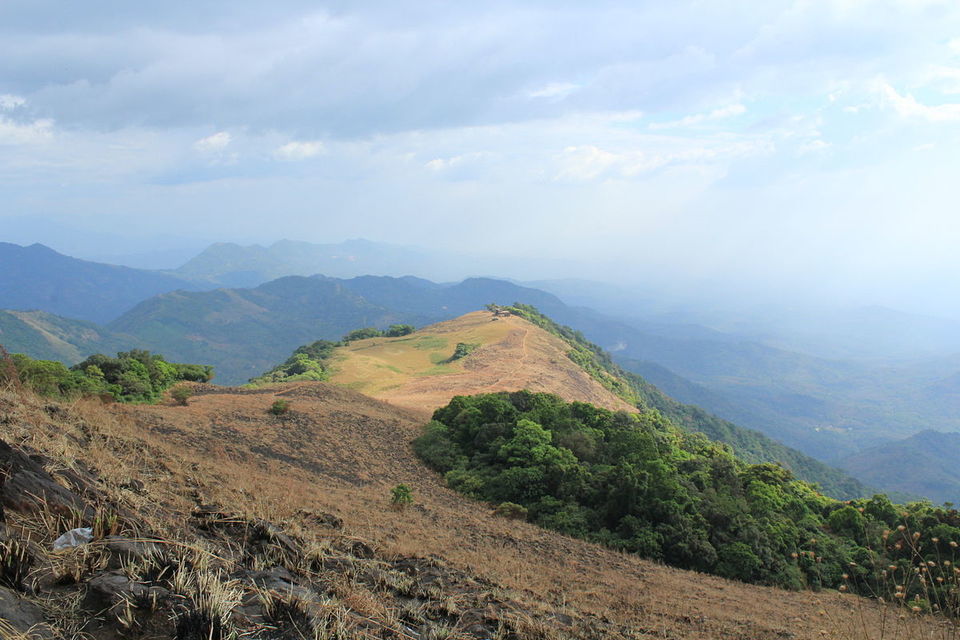 The view from the Paithalmala Kannur trek is unlike anything you would have seen before. The silhouettes of the Western Ghats, one mountain after the other, is a picture worth saving in your mind and camera. Sit down, or stroll around the sweeping scenery of the Kodagu forests and rolling hills.
After you've had your fill of the views, head back the same way you came. Once you reach the main road, stop at a lock shack for something to eat.
What to pack
Since Paithalmala Kannur is a very short trek, you don't need to carry much along. In your backpack should be two litres of water, since there isn't any water source along the way, a few snacks that you can munch on to keep your energy up and a camera to document your journey. Remember to wear trekking pants, instead of shorts, long socks and trekking boots to protect yourself against leeches.
Have you done Paithalmala Kannur before, or any other trek in Kerala? Write about it on Tripoto, and inspire lovers of Himalayan treks to explore the south.
Frequent searches leading to this page:-

budget for honeymoon in Kerala, Kerala honeymoon itinerary, paithalmala resort kannur kerala, how to reach paithalmala resort from delhi, paithalmala kannur trekking distance