In the Kasargod district of Kerala is Ranipuram, popularly known as the 'Ooty of Kerala' and previously called Madathumala. It is an offbeat trekking destination, which is sparsely populated and provides panoramic views as you walk across misty, lush green grasslands. Due to the length of the trail, Ranipuram makes for a perfect one-day getaway if you reside in or around Mangalore or in the northern part of Kerala.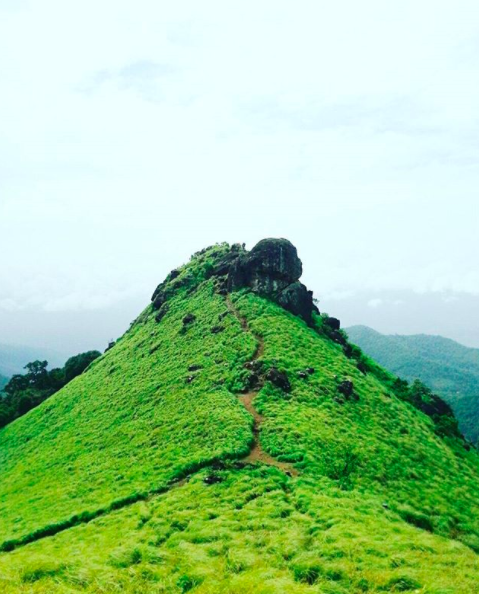 Where is Ranipuram
The trail starts from the DTPC (District Tourism Promotion Council) guest house, located at the base of Ranipuram hills. One can reach there by getting a jeep from Panathady, 10km away from Ranipuram.
Nearest railway station: Kanhangad (45km from Ranipuram)
Nearest airport: Mangalore International Airport (113km away from Ranipuram)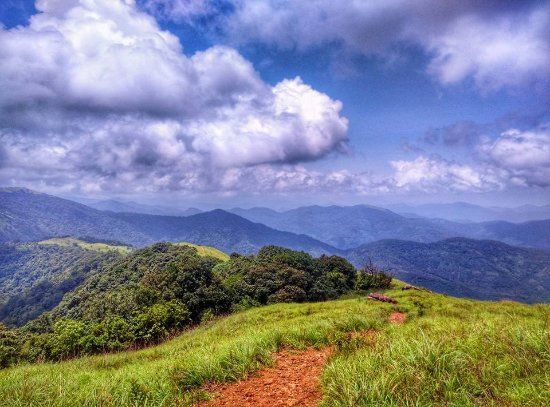 Difficulty level
The trail to the top is around 3 to 4km and the elevation of the hill is 750m. It is an easy trek which will take 45 minutes to trek up the hill. However, the downhill trek can be a bit challenging due to the slippery nature of the soil.
DIY or not
You can do this trek on your own. The distance is short and the elevation low. It's easy to climb uphill. It can however get slippery when you're walking down the hill. Beware of leeches. It's best to do this trek after sunrise and before sunset as Ranipuram is home to many wild animals, making it unsafe to trek during wee hours.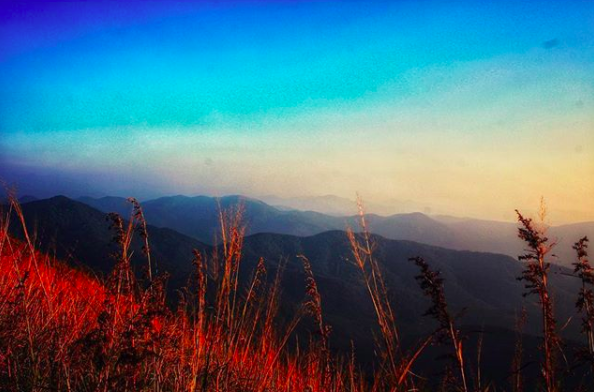 Cost
Considering one is coming from Mangalore, it should cost you around ₹650-1000. This cost covers everything including food, which you can get at any local restaurant in Kanhangad.
When to do it
December to February is the best time to go as the weather is pleasant during these months. Summer season (March to June) should be avoided as it gets immensely hot and humid.
The route
Since it is just a one-day trek, the route is fairly simple. Considering one is coming from Mangalore, this is how your route should look like –
Board a train from Mangalore and get off at the Kanhangad Railway Station. It will take you an hour to reach Kanhangad. Ask locals for the bus stand from where you will board a bus to Panathady. The bus stand is at a walkable distance from the railway station. Once you reach Panathady, book a jeep to reach Ranipuram. Make sure you have your jeep driver's contact number because there is no other way to get back from the top.
Mangalore – Kanhangad – Panathady – Ranipuram
Itinerary
After reaching Ranipuram, start your trek from the DTPC guest house. Most of trek will be through dense shola forests. It will take you around 45 minutes to reach the top, where you will be greeted by huge boulders, picturesque views and gusty winds. The views from the top are often compared to the views one gets in Ooty, the popular hill station in Tamil Nadu. The hills showcase the beauty of the Western Ghats and make for a delightful short journey.
While the Ranipuram trek is perfect for a one-day trip, you can plan your trip for a weekend and explore some areas nearby such as Bekal Fort and Kappil Beach. Stay at Taj Bekal Resort and Spa if you want to splurge; Deira City Regency if you're looking for a budget stay; Emirates Regency if you're looking for something in the mid-range.
What to pack
Since this is just a one-day trek, you don't need to carry much. Wear proper trekking/hiking shoes, carry two litres of water per person and pack eatables such as fruits, dry fruits, energy bars and the like as you won't find any restaurant or shop on the top. Leeches are common so it's necessary to cover up.
Frequent Searches Leading To This Page:-
ranipuram trekking guide, best ranipuram trekking guide