"Age is just a number". Everyone says it, but few believe it. Unlike most sayers (read 'not-doers'), Gagan Khosla single-handedly shut down people who consider old age the end of the road.

On September 21, an alumunus of the The Scindia School at Gwalior, Gagan Khosla started his 4,300 km long journey from Leh to Kanyakumari. The mission was to raise funds and provide quality education to brilliant children of poor families.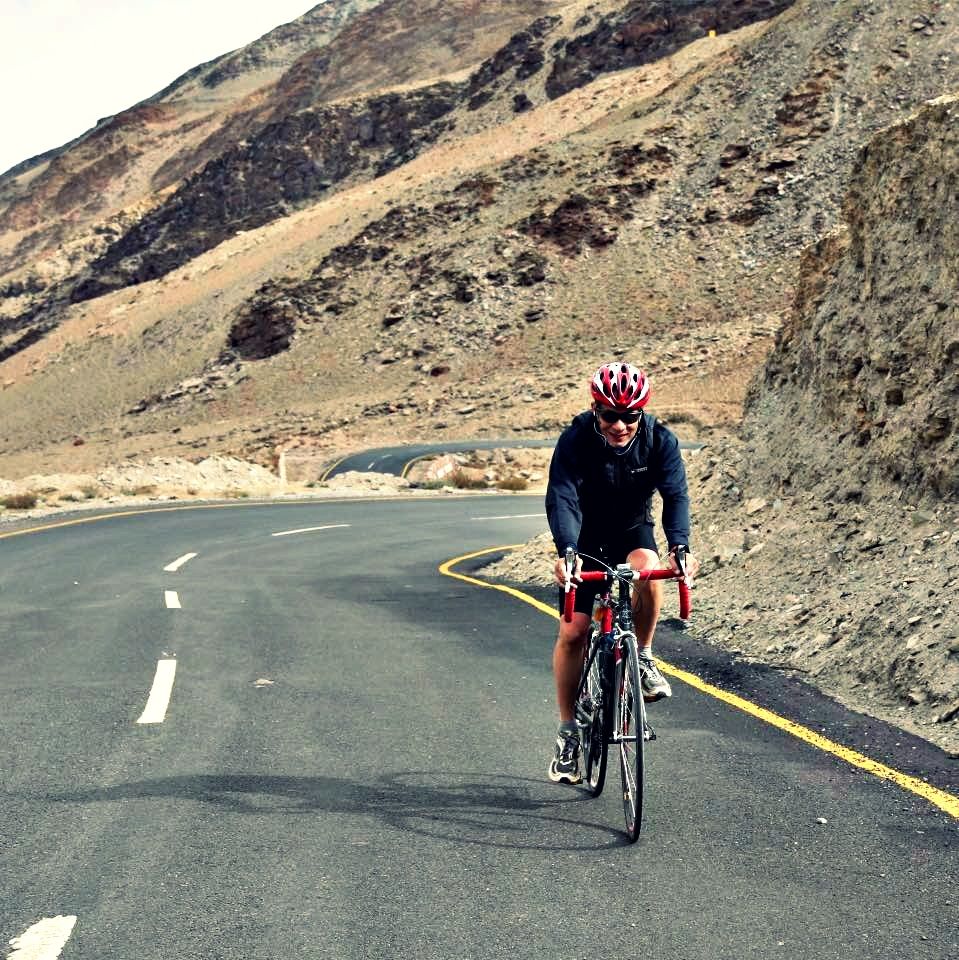 The fund aims at creating a high value scholarship program, which is accessible to bright children of economically challenged families. Gagan Khosla and The Scindia School Old Boys' Association (SOBA) are hoping to collect around Rs 1 crore from this expedition, which will be immediately put into effect after the trip is over.
There is another cause which drives Gagan Khosla, as he says in his own words,
"I hear, ab to buddhe ho gaye (we are now old) all too often... this is all in the mind. You need to maintain your health at any age, otherwise how can you really enjoy life? There is only limited satisfaction that earning money will get you. However, experiences like these will stand anyone in good stead."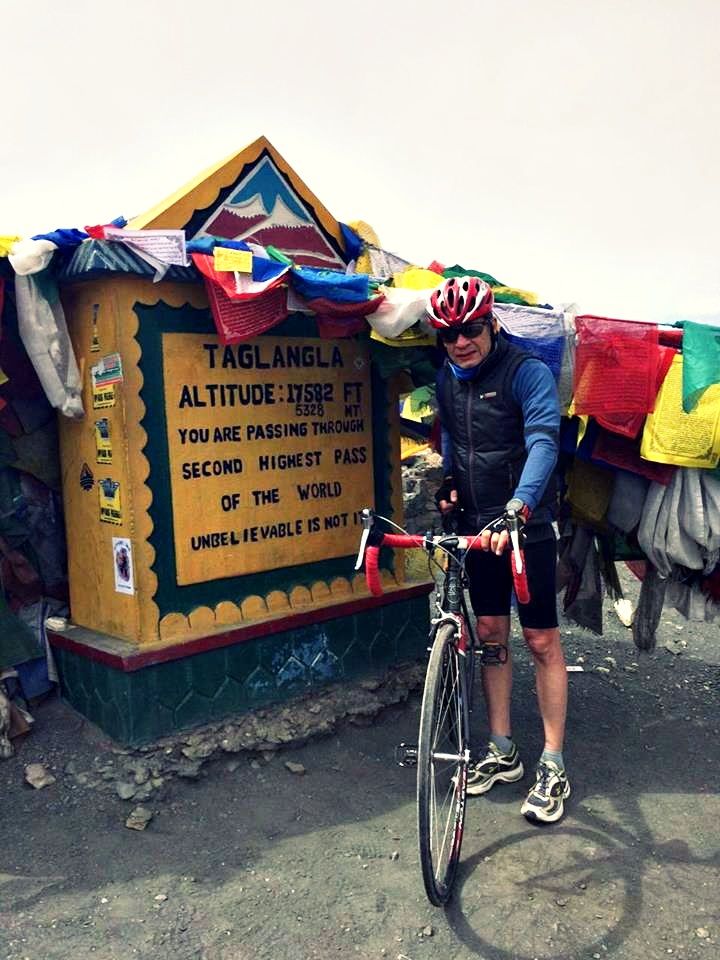 When the Huffpost India contacted Khosla, he had already covered more than half of his (2,700 km) journey and was unfazed by the exhaustion. Not only was he tireless, but he was enthusiastic and grateful about what the trip had taught him till now.
Gagan Khosla, co-founder (with Dr. Ishi Khosla) of the Whole Foods chain in Delhi-NCR, has been in love with cycling for over a decade. But it was this trip at the age of 59 which taught him things about the country, which were previously ignored by his younger self.
Less than a week away from finishing the monumental task, Gagan Khosla recollects his experience of being bothered by the climate several times, but not even once by the locals he met on the road.
"The climate and roads may have occasionally given me some trouble, but I have not had a single bad experience with people on the road. Anyone I pass by has always given me a thumbs up. There have been an innumerable number of selfies with people who admire what I am doing."
A successful businessman and an extremely fit older citizen, Khosla has quite a few reasons to be proud. But greatness lies in humility. Khosla thanks and completely credits the The Scindia School Old Boys' Association (SOBA) for his success. "Without them," he said, "this expedition would never have been possible."
Another thing that makes you humble, is travel. Khosla recollected an encounter with a German couple,
"I came across a German biking couple in Ladakh. Over a conversation, I discovered that the lady had covered 28,000 kilometres or basically cycled across the world in a span of four years. It made me feel very small."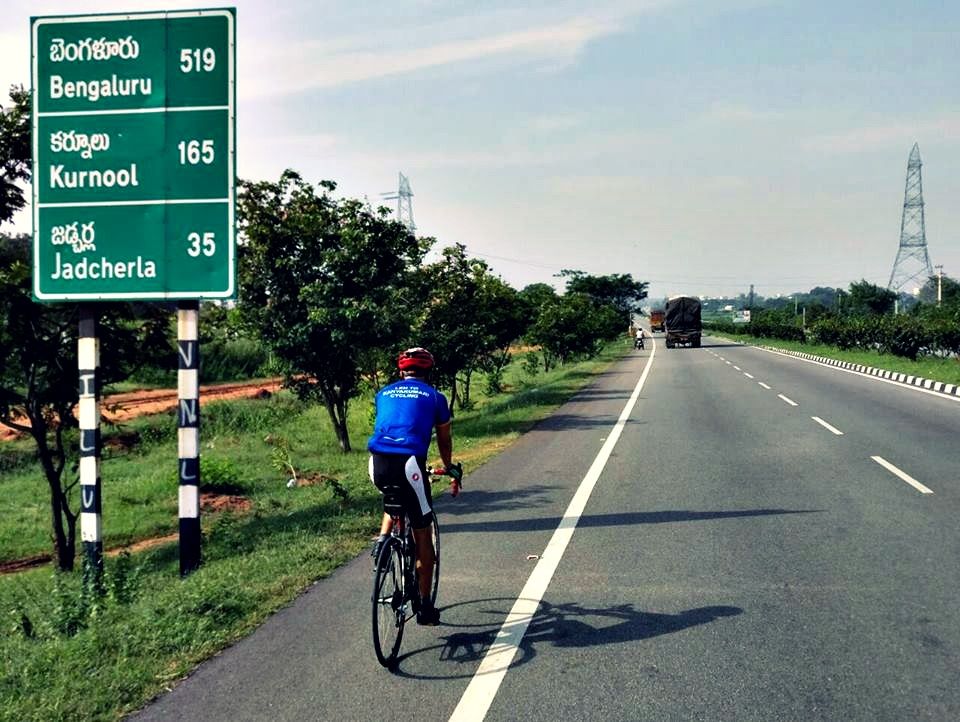 A regular day for Gagan Khosla on this expedition begins with waking up at 4:30 am, cycling upto 170-180 km per day, consuming 5,000-6,000 calories to keep up the energy and keep the mind concentrated on the destination. For such taxing travel expeditions, Khosla has wise words for the daring: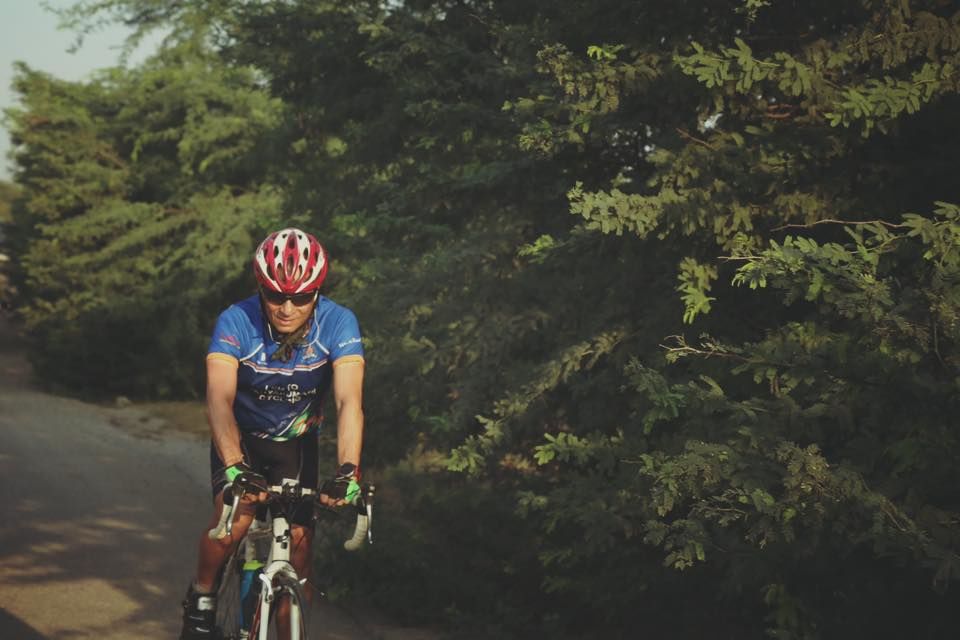 "Life is only a mind game. You tell yourself that you are not going to give up, and if you really mean it, it will be done. You can't let it just go. You can't let anything bother you – not the heat, not the road, nothing... it's single-minded focus."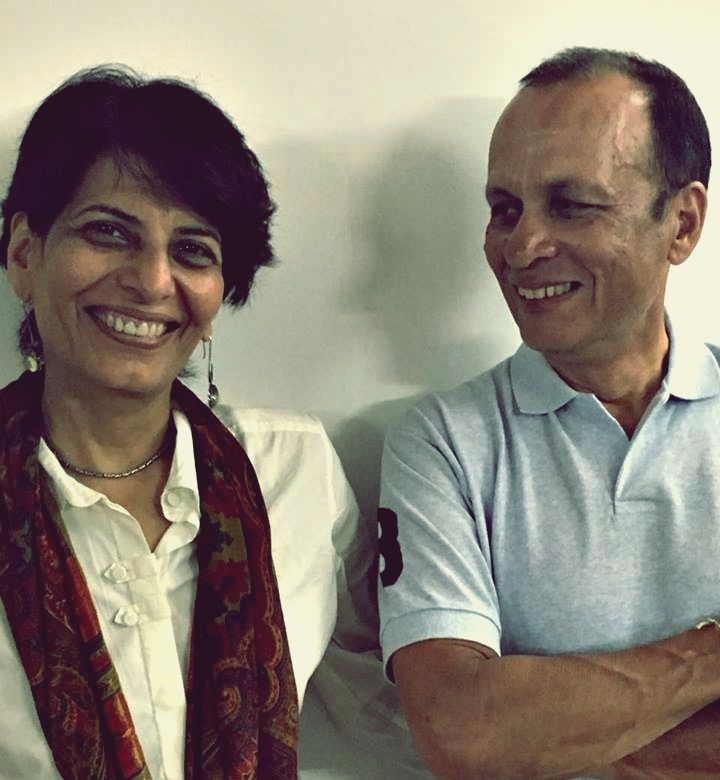 Waiting to go back to his wife and celebrate his 60th birthday in Delhi on November 28, Gagan Khosla has inspired not just us young people who suffer greatly at the hands of procrastination, but also the older generation who assume that an increasing age means decreasing experiences. Because after all, it seems, age really is just a number!
All images are taken from Leh - Kanyakumari Cycling, the official page for the expedition.